"Please wait here until called," says the sign by a small hole in the sidewalk. There are ropes and stanchions to corral the visitors waiting for, well, what? What's inside? Who can fit though the portal to the VIP club, popular restaurant or haven on the other side? Who calls? Michael Pederson, aka Miguel Marquez Outside, could tells us. He made the sign and other intriguing tableaux of small worlds. But we don't want to know. We've stumbled upon something new and delightfully small. It needs no explanation. It just is. And it's wonderful.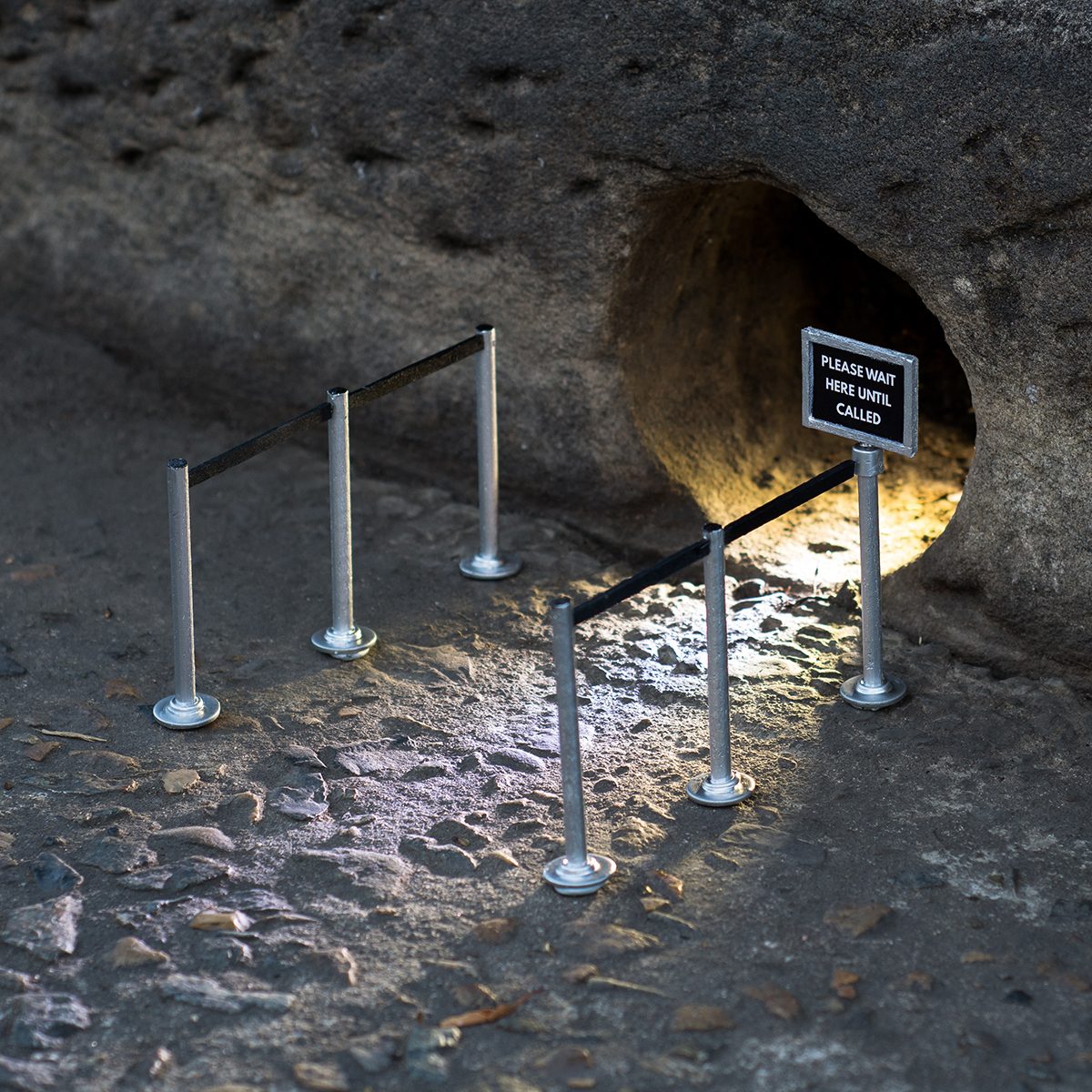 The miniature scenes sharpen our points of observation. The ordinary and easily overlooked becomes the unexpected, taking on a new sense of space and meaning. You want to cock and ear to the mouse hole and hear the party within. You can call the number on the sign advertising a patch of grass as an 'island for sale'. How much longer will that boastful weed live for? And above all you can smile. Pederson's art wants us to laugh. Art is not all serious, plodding and ponderous, a sanctimonious invite for us gaze up at objects that will stitch together any loose ends in our moral fibre. It's about entertainment, fun and the joy of humanity. The gags keep coming.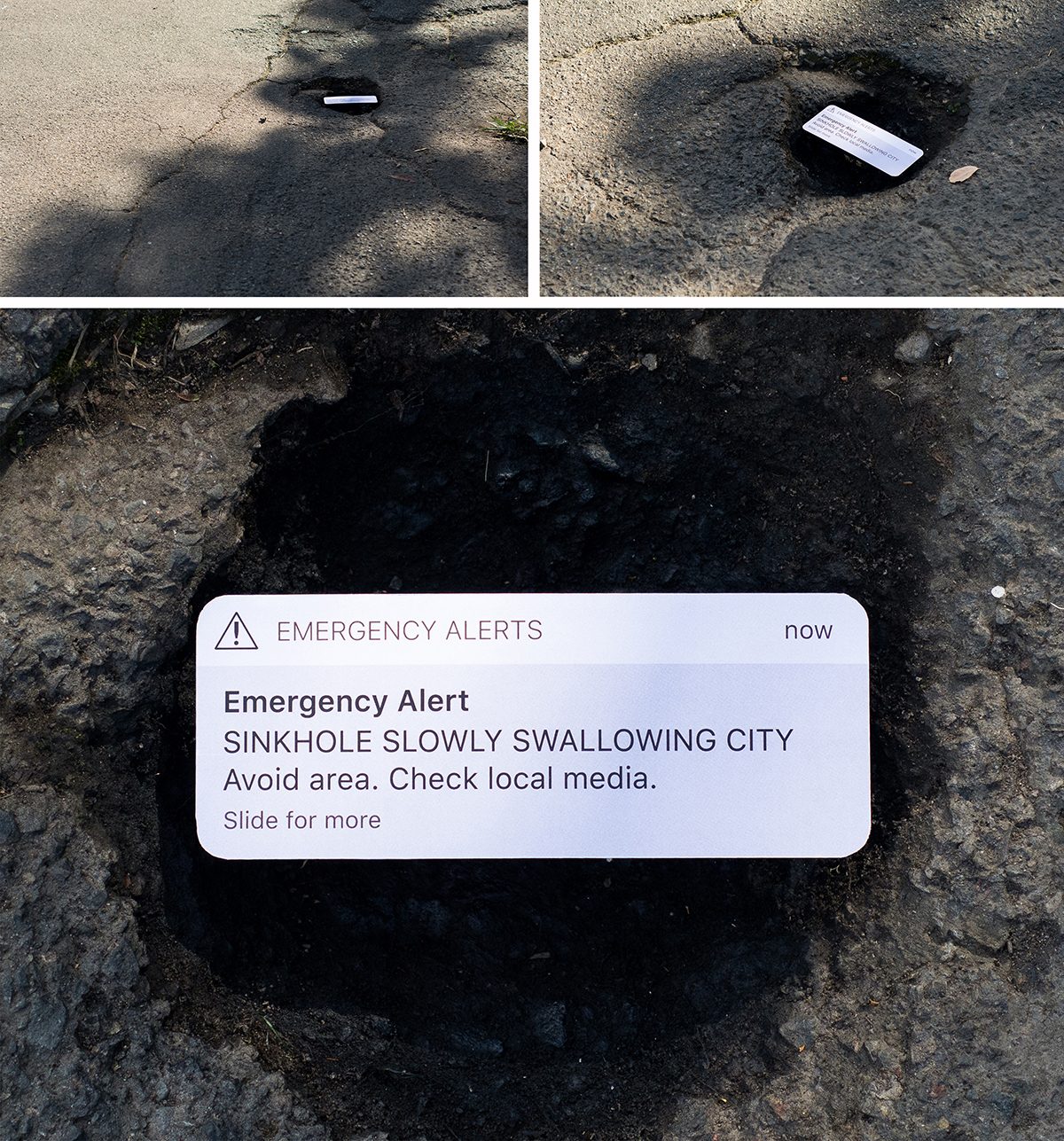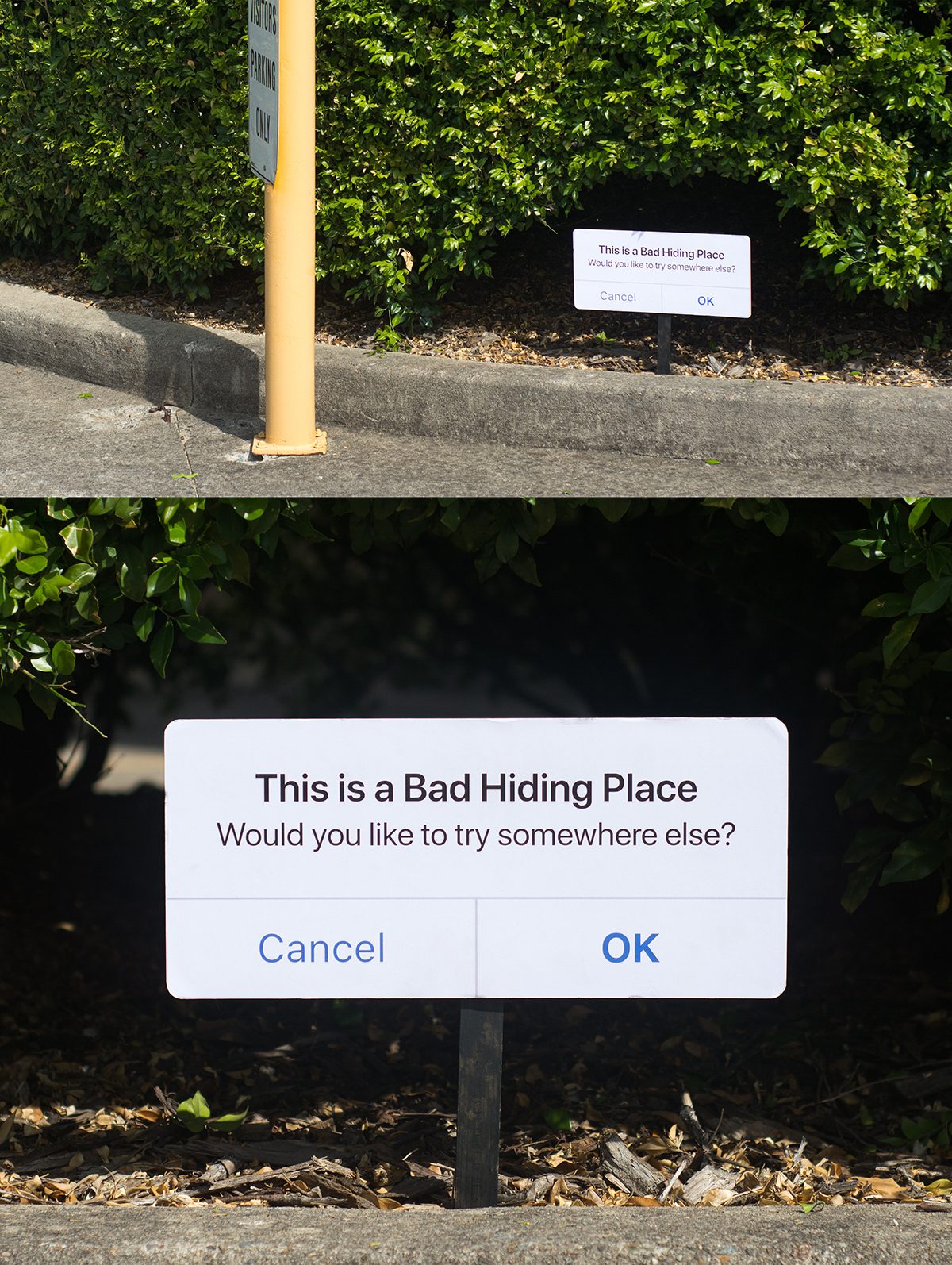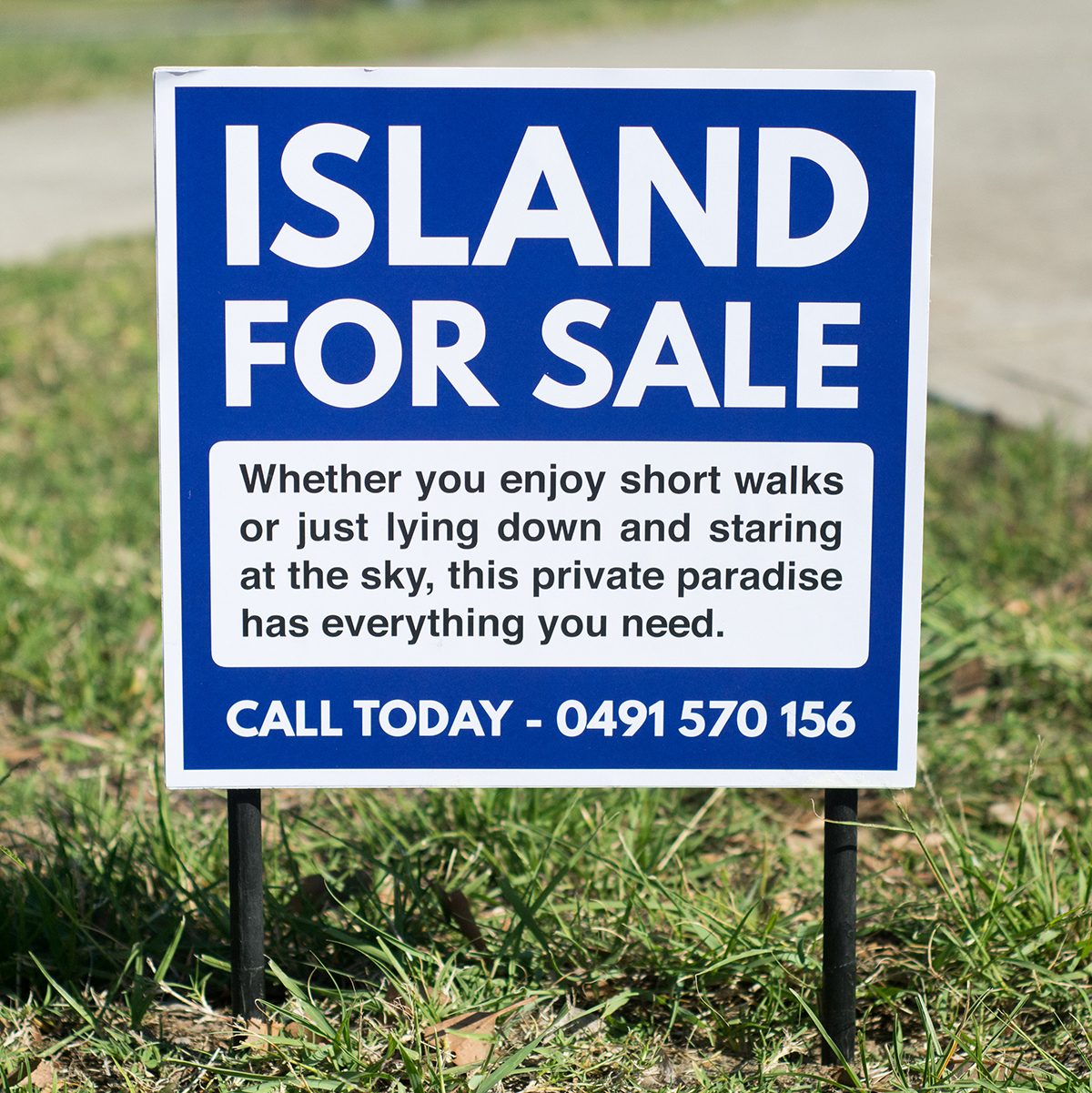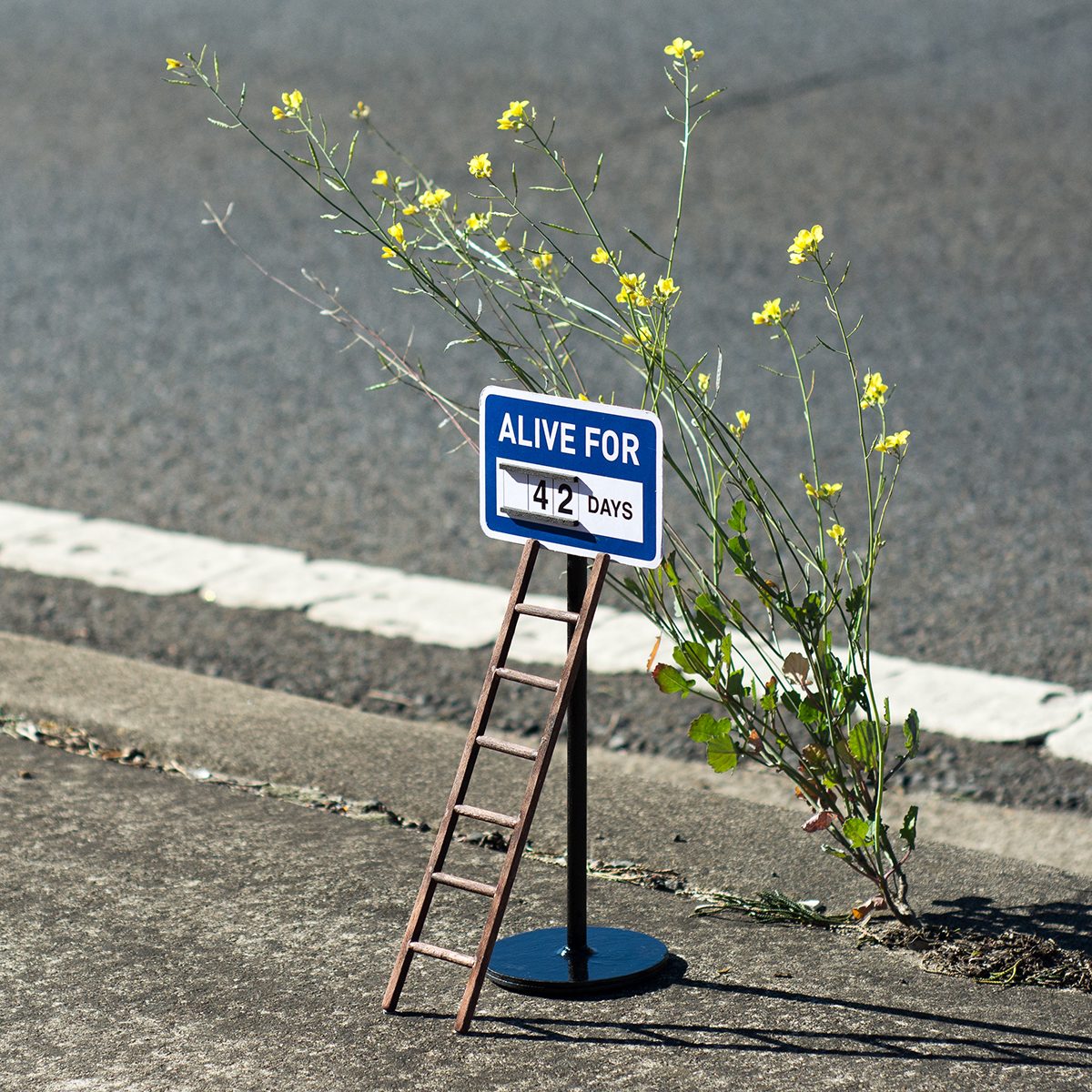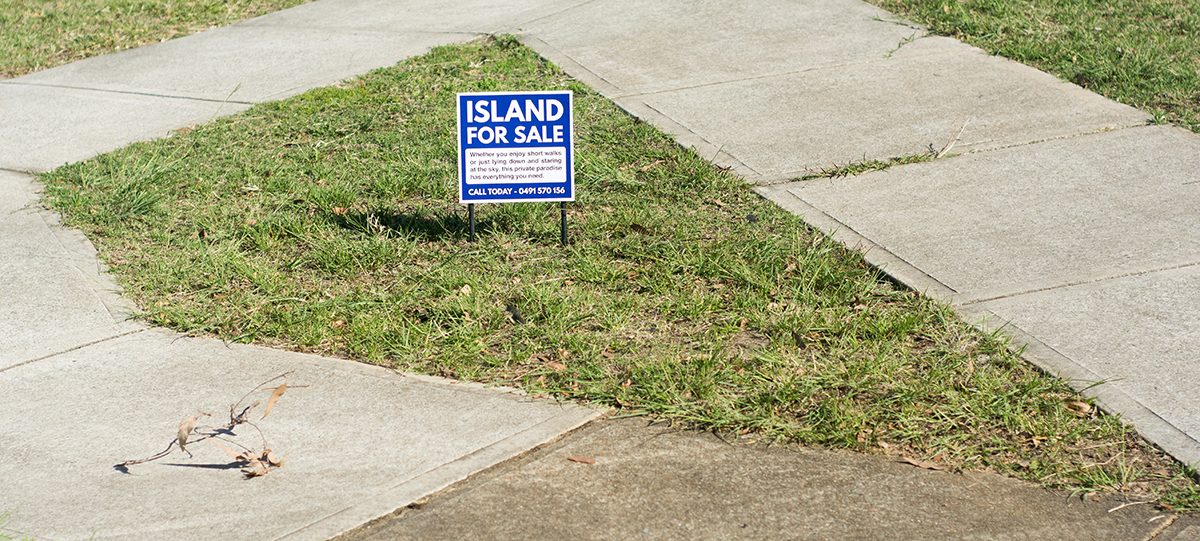 You can follow Michal Pederson on Instagram and tumblr.