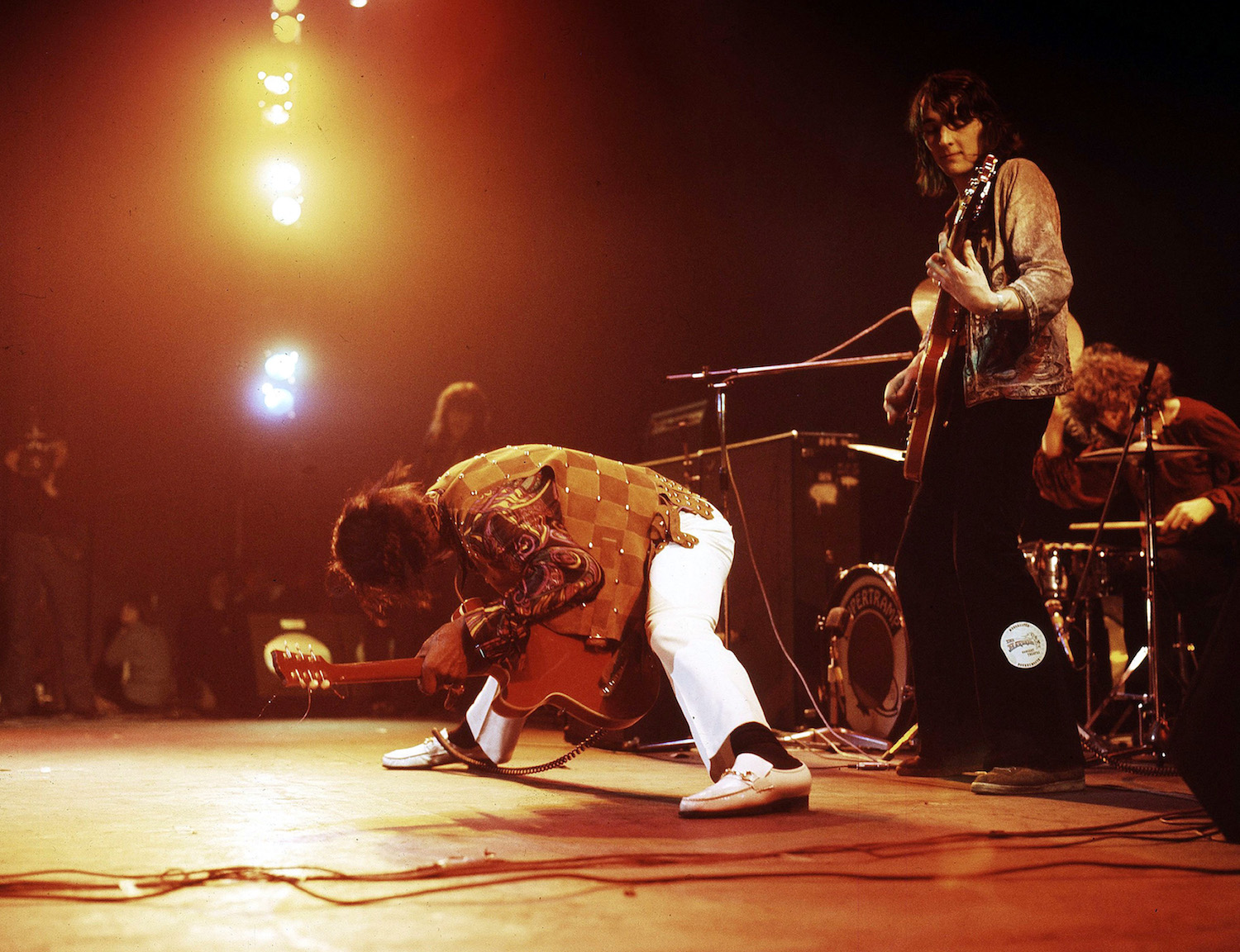 I saw Chuck Berry play live twice, and have written previously about the first time when, supported by David Bowie-endorsed revivalist rockers Fumble, he performed a truncated set at the Rainbow theatre in north London's Finsbury Park in September 1973.
The second time was frankly bizarre. He and Little Richard sat in with Paul Shaffer and his band during a live broadcast of The David Letterman Show from the UK capital in 1995.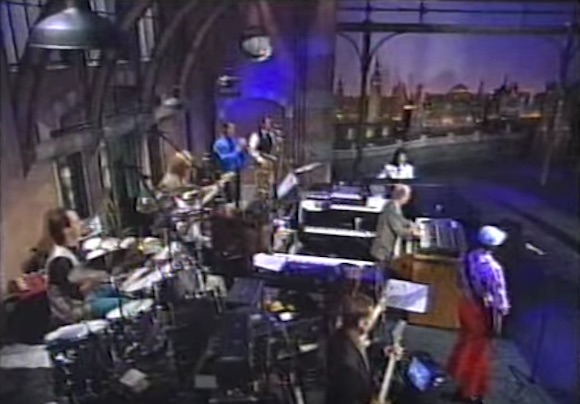 This commenced, I kid you not, with a rendition of Knees Up Mother Brown.
Knees up Mother Brown
Knees up Mother Brown
Under the table you must go
Ee-aye, Ee-aye, Ee-aye-oh
If I catch you bending
I'll saw your legs right off
Knees up, knees up
don't get the breeze up
Knees up Mother Brown
I had been invited to be in the audience at the Thames TV studios in Waterloo by Warner Music's press office after interviewing another of Letterman's guests, Elvis Costello, for British trade weekly Music Week. That evening Costello performed Little Richard's song Bama Lama Bama Loo in tribute.
The experience of sharing cigarettes at the bar of the crowded green room with Joanna Lumley and Jennifer Saunders (they were promoting the latest series of AbFab) was topped only by the sight of the lean Berry striding into the room with his guitar strapped on, wearing a sizeable pair of red 'Lionel Blairs'. So similar were they to the trousers he had worn at the Rainbow 22 years earlier that I wondered whether they were the exact same ones.
Berry looked amazing, as did the more retiring LR. I was too awestruck to approach either, a fact which of course I now greatly regret.
Sayonara Chuck Berry, a titan who changed Western culture for the better.
He and Little Richard are introduced around the five minute mark in the clip below.
The version of Knees Up Mother Brown is at 05.53.
Oh, oh, what a rotten song
What a rotten song
What a rotten song
Oh, oh, what a rotten song
And what a rotten singer too-oo-oo!