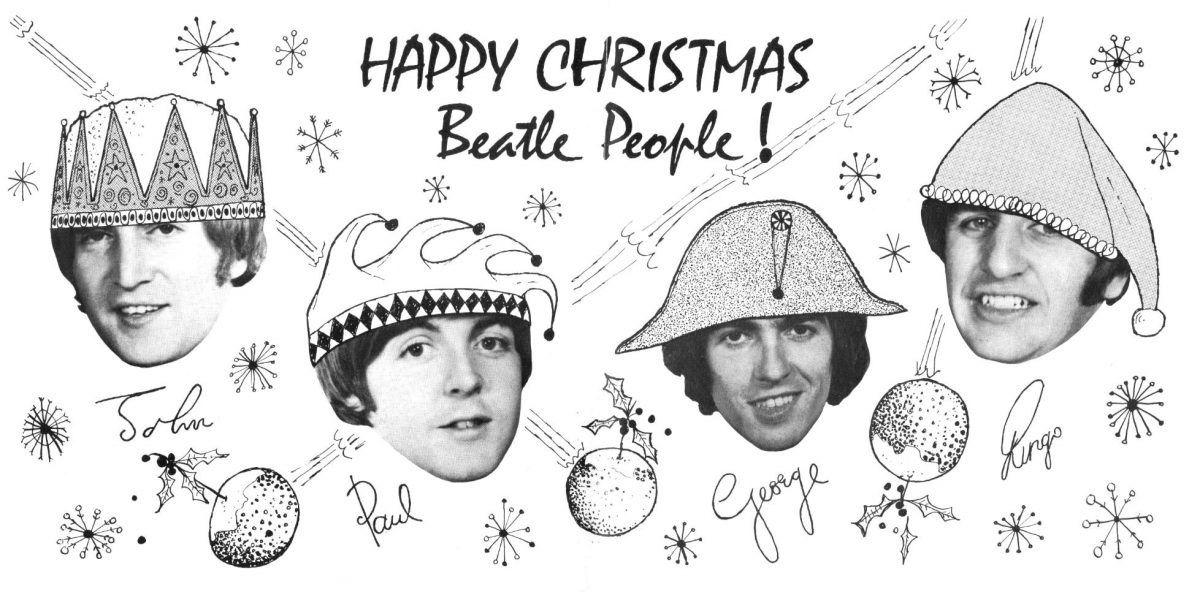 In the 1960s The Beatles delighted their fan club members by sending them a specially recorded 45rpm single every Christmas, full of comedy, music and festive fun…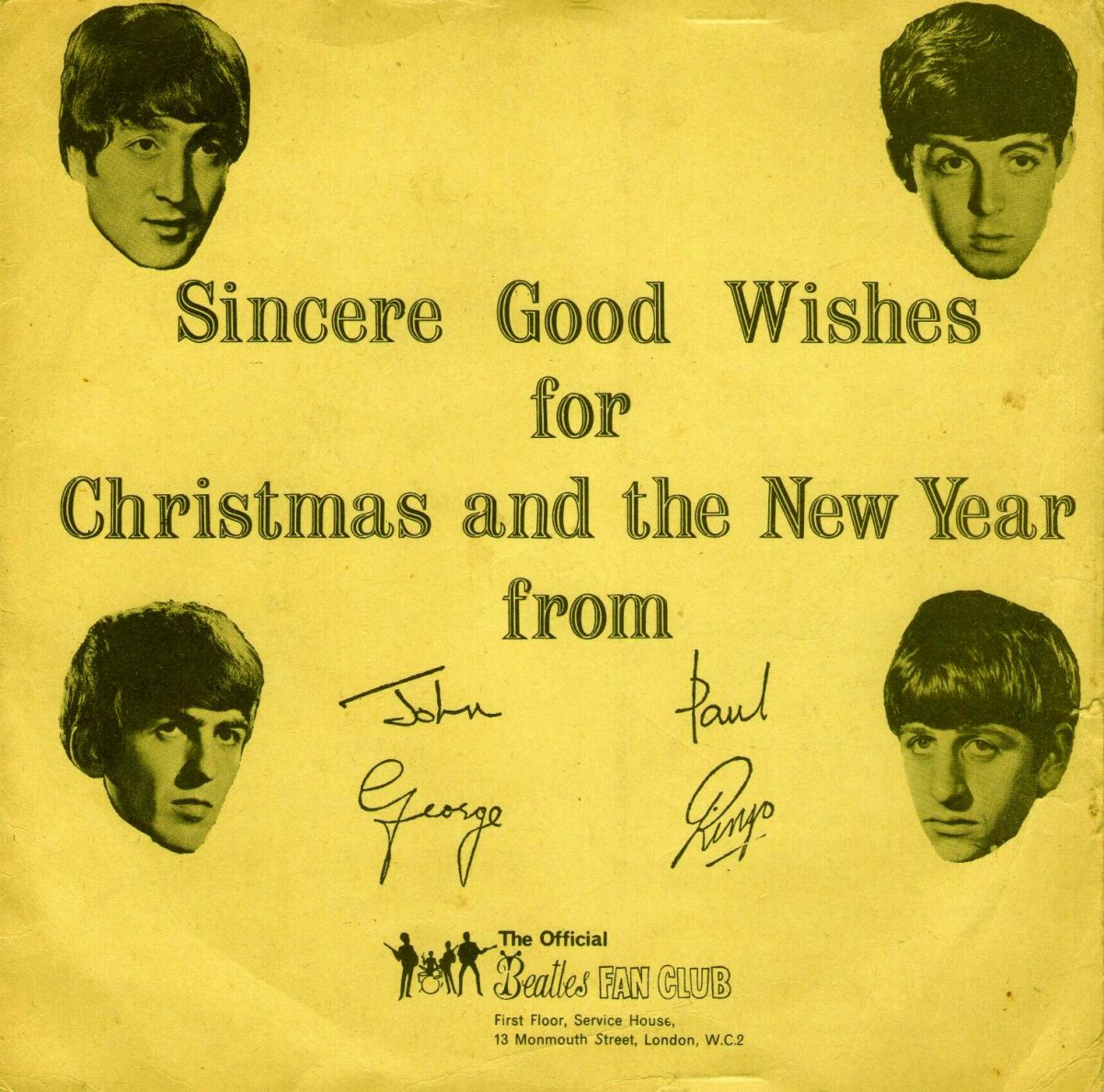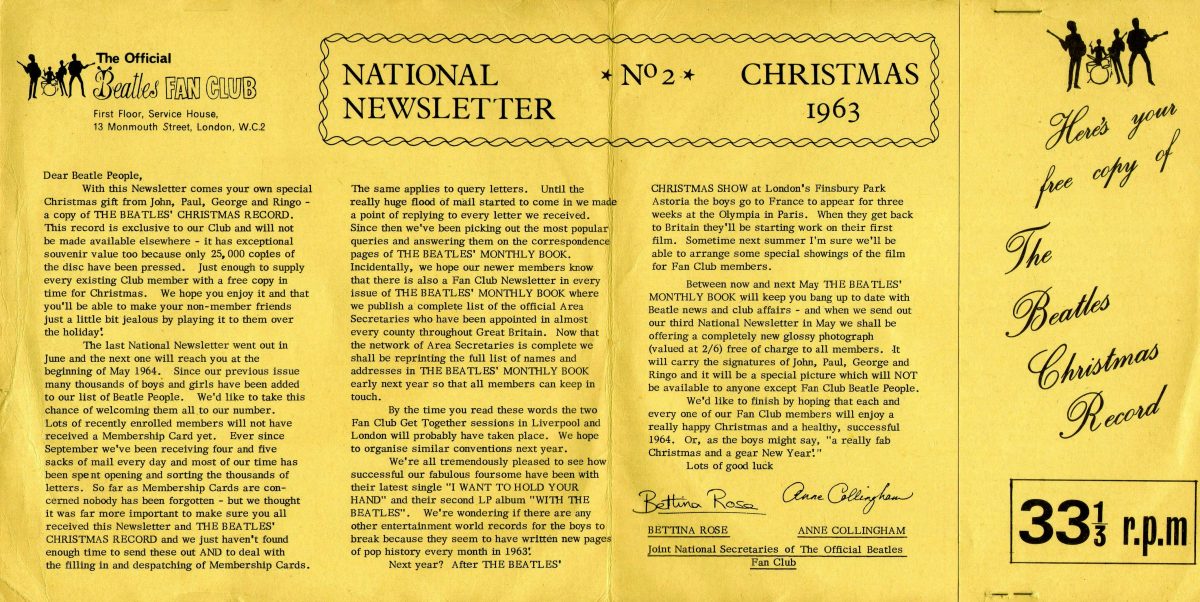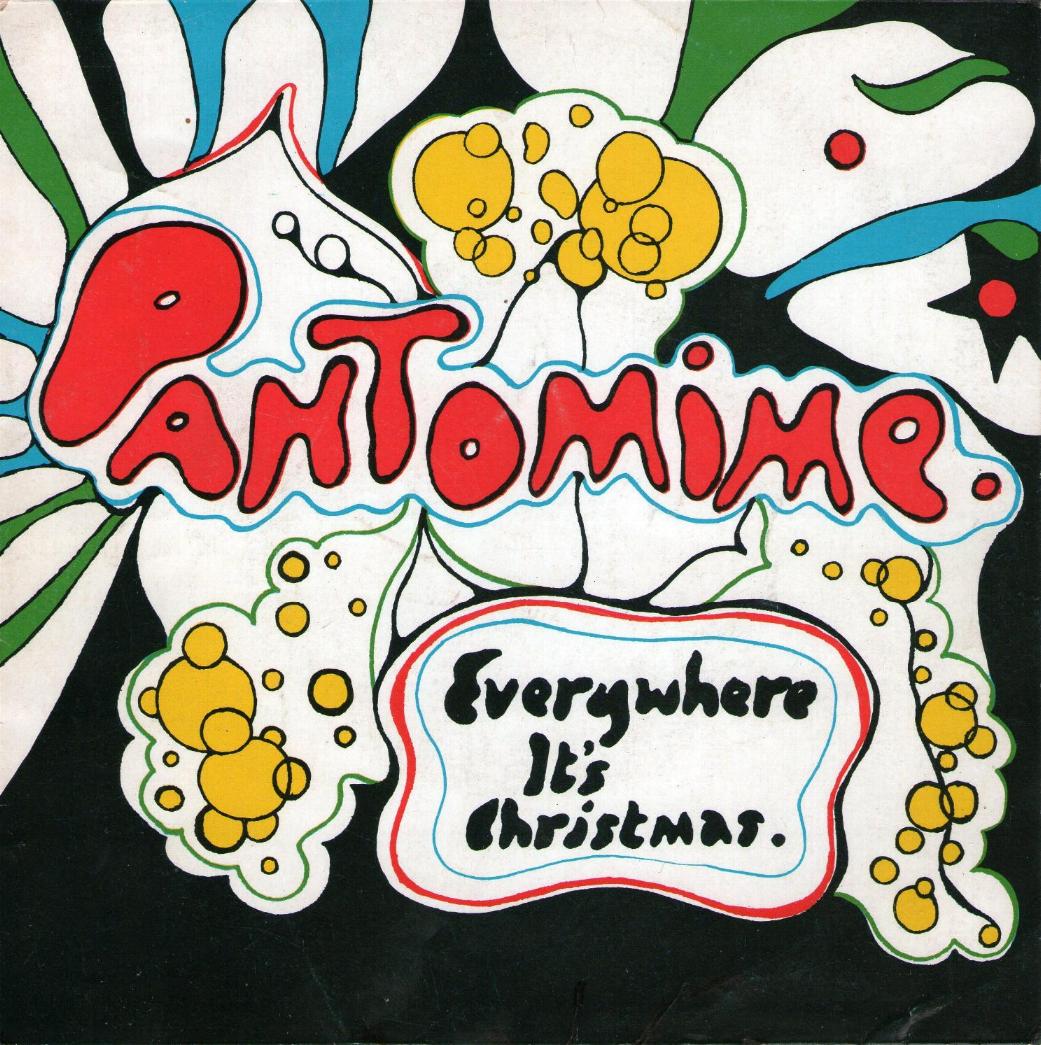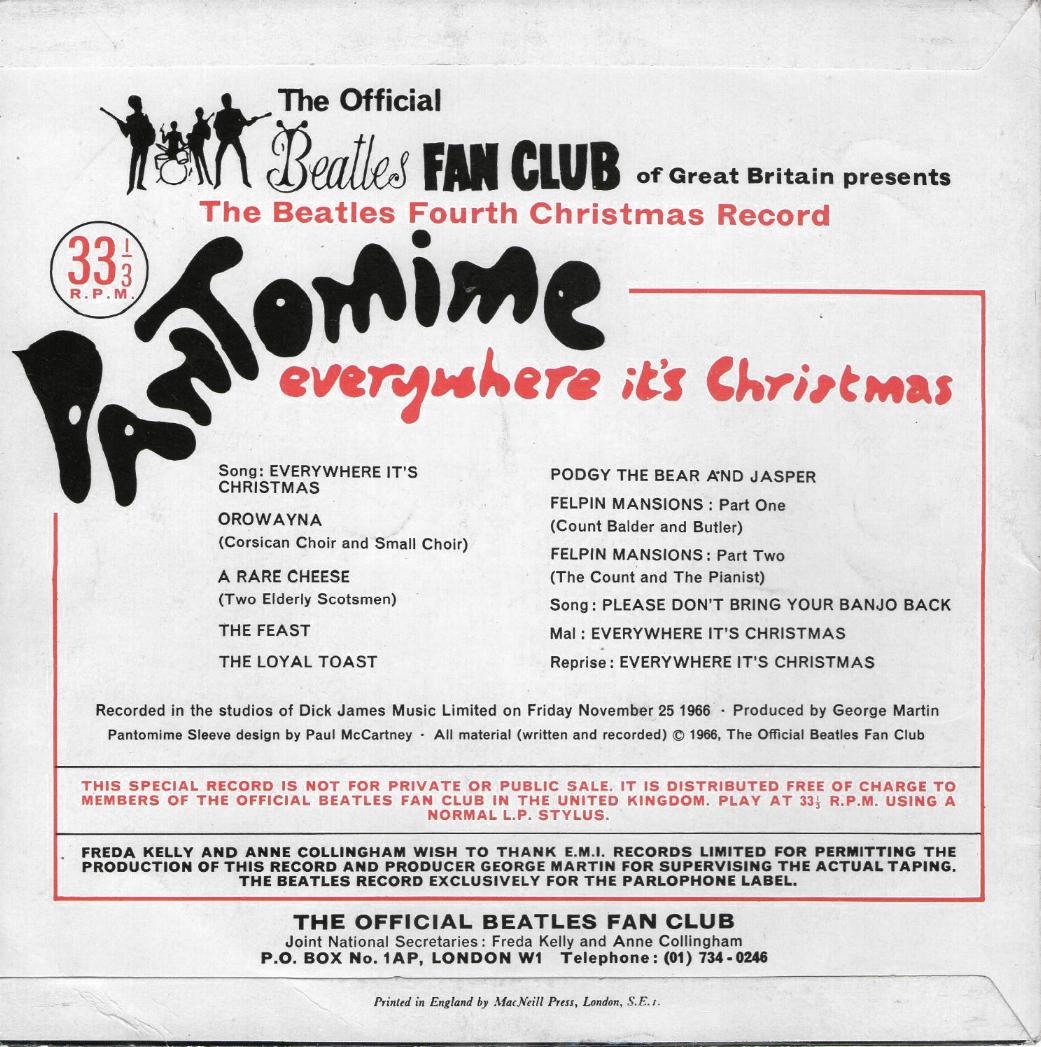 But it wasn't until the following decade that the Christmas single as we know it – proper a one-off seasonally themed hit – arrived. And fittingly it was an ex-Beatle who got the ball rolling and the turntables spinning…
John Lennon & Yoko Ono: Happy Xmas (War Is Over)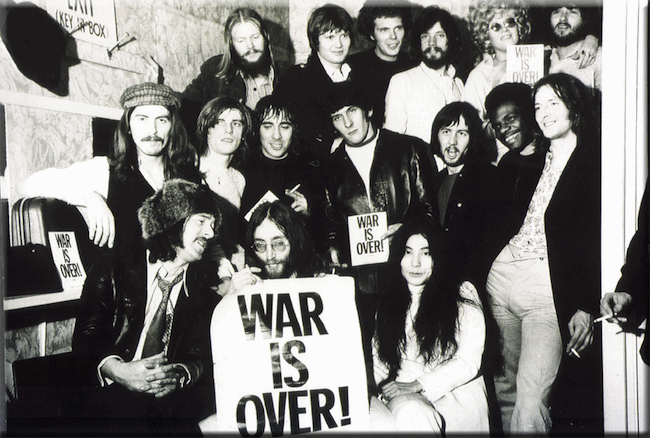 This Vietnam-inspired sing-along was released in the States in 1971, in Britain the following year, and again in 1980 following Lennon's death. It was accompanied by giant posters around the world declaring: WAR IS OVER! (If You Want It). Sung by John and Yoko, accompanied by the Harlem Community Choir, who are pictured on the record sleeve.
Step Into Christmas – Elton John
One of the very best – but curiously overlooked to this day. However, 1973 was a vintage year for Xmas smashes, and Reg missed out on his first number one with this little masterpiece.
I Wish It Could Be Christmas Every Day – Wizzard

A 1973 epic from pop genius Roy Wood, featuring the pupils of Stockland Green Bilateral School in Birmingham, or 'Miss Snob and Class 3C' as the sleeve put it. It was recorded in the summer, so the studio was decked with Christmas decorations and the air conditioning was set to cold. None of which helped its chart campaign, as it had the misfortune to go head-to-head with the mighty Slade.
Merry Xmas Everybody – Slade
AKA Noddy Holder's pension plan, there is little left to say about this all-conquering monster. Except to add that the tune came from a whimsical ditty about a rocking chair, composed in the flower-power summer of 1967. The week of its release, the group met Roy Wood's girlfriend, who said it would be interesting to see who would get to number one – Roy, Elton or Slade. The band told her they had just heard that their single had gone straight in at the top.
It stayed there for half of January and was still in the charts the following month. Since then it has hardly been away, and it in 2007 was voted the UK's most popular Christmas song.
Lonely This Christmas – Mud
You can't beat Slade – but you can have a damn good try, which is what Mud did the following year. Despite looking like the manager of a high-street shoe shop, the late Les Gray did a very passable Elvis impression on this little Christmas cracker – even when singing to a ventriloquist dummy on Top Of The Pops. Here, by way of contrast, is the straight promo, with emotion oozing from every spangle…
Christmas Bop – T Rex
At the height of 'T Rextacy', rockin' elf Marc Bolan recorded a Christmas radio jingle, a short message on the flip of Solid Gold Easy Action…
He didn't come up with a proper seasonal single until 1975, when he was all set to go with Christmas Bop only for its release to be cancelled at the last minute, allowing Dana and Greg Lake to clean up…
It's Gonna To Be A Cold, Cold Christmas – Dana
I Believe In Father Christmas – Greg Lake
With its nod to Prokofiev, this pleasing tune was in stark contrast to the overblown bombast of Greg's band Emereson, Lake & Palmer.
"As a child, Christmas was a lot to do with forgiveness –if people in the neighbourhood had fallen out, well that was the time when they buried the hatchet," said Lake. "There was always some consideration for the old granny across the road. That seemed to have disappeared as I grew older. It was a serious song lamenting the fact that Christmas had moved away from being a season of goodwill and peace on earth to all men to being about commerciality."
Wonderful Christmastime – Paul McCartney
Where Lennon opened the decade beautifully, McCartney closed it… er… well, he just closed it. Not his finest hour…
…yet still comfortably light years ahead of this…
Ding Dong, Ding Dong – George Harrison
There Ain't No Sanity Clause – The Damned
Although technically not the seventies (it appeared in 1980), this dying echo of punk was a worthy effort by one of the very best bands of that unholy 1970s movement. Instead of hitting number one like an Exocet missile, it failed to chart at all, proving once again that there's no justice – not even at Christmas.