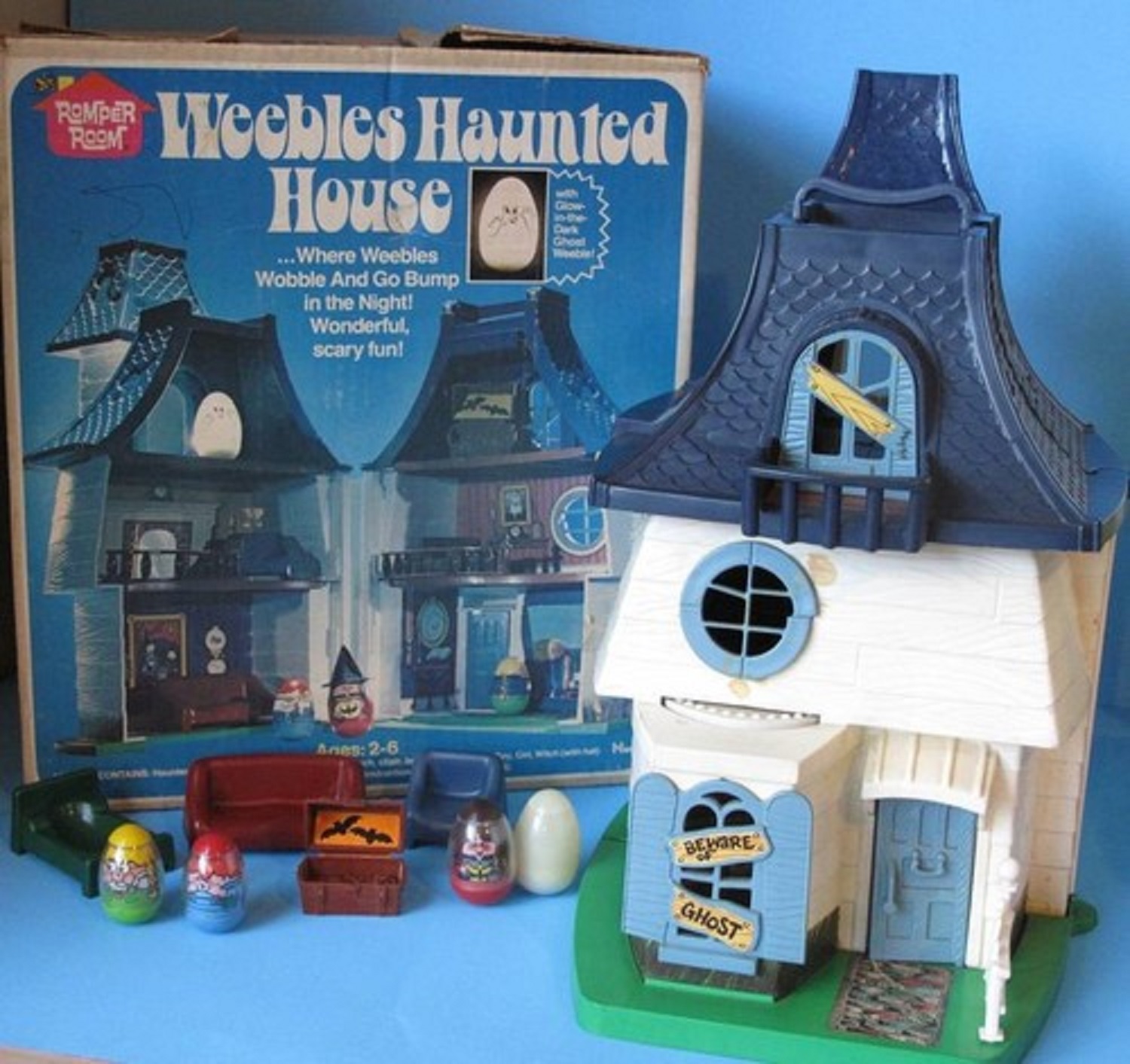 In 1971, Hasbro/Romper Room introduced the world to a classic toy of the disco-decade: The Weebles.
These small egg-shaped figures now, forty-five years later, number well over a hundred in their specifics.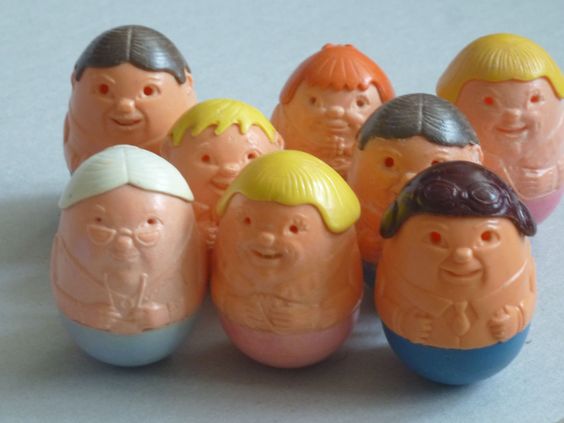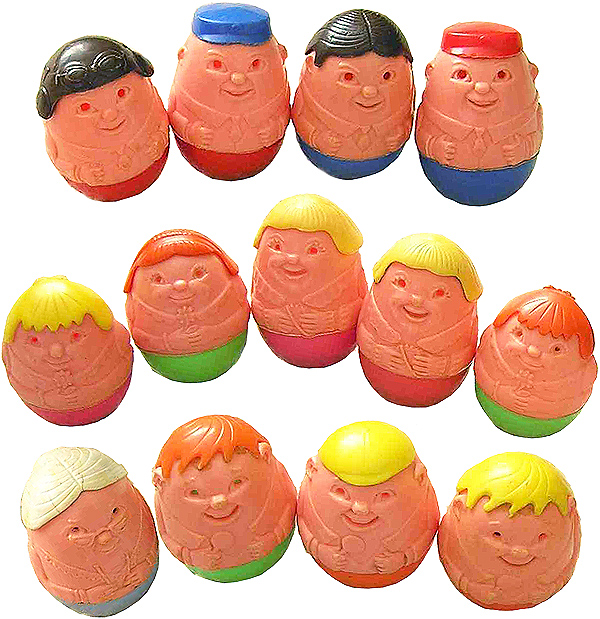 In their 1971-1982 incarnation, the Weebles also had playsets including a tree house, a haunted house, a fun house, a western set, a circus, a camper, the Magic Kingdom, and beyond.
And the "Weeble World" was often accompanied by a commercial jingle about the figures' ability to stand upright.
Memorably, it went: Weebles wobble, but they don't fall down.
Here's a selection of Weebles commercials from the 1970s: