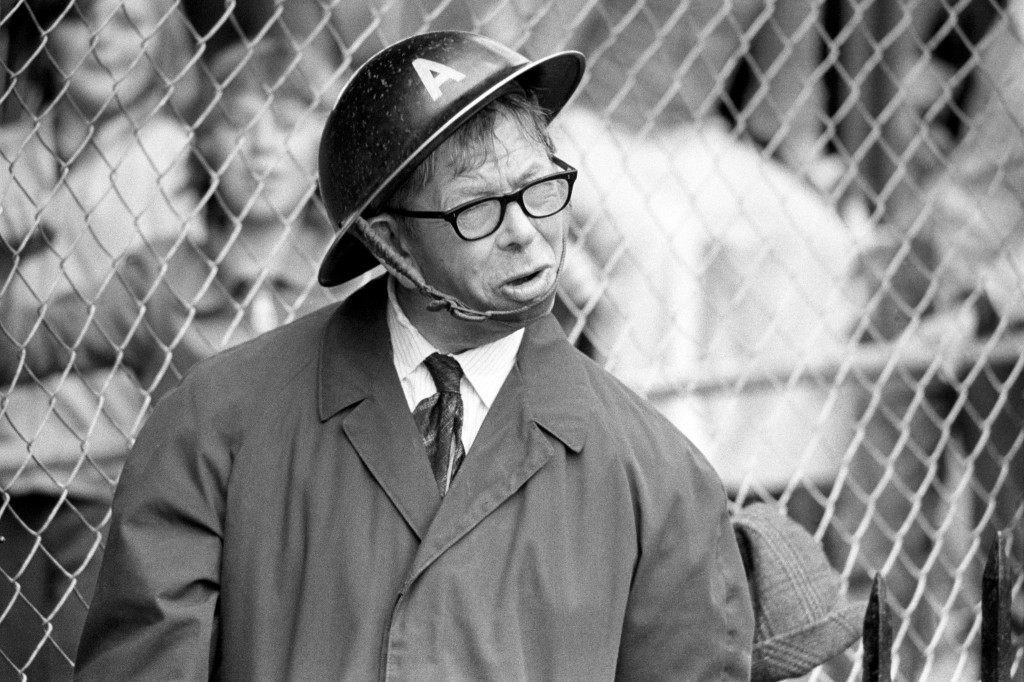 EVERY so often we come across a photograph that makes us stop and wonder.
It's August 31 1974. Cardiff City are hosting Manchester United in the Second Division.
The original caption tells us:
A Cardiff City fan, ready for a possible onslaught of missiles from the notorious travelling Manchester United support
Was he over-reacting? Maybe not…
PS – Anyone know what hat he's wearing?
Ref #: PA.4344226.