ON 12 Dec 1966, Harry Roberts, John Witney and John Duddy were convicted of the murders of David Wombwell, Christopher Head and Geoffrey Fox.
The murders were known as the Shepherd's Bush murders as well as the Massacre of Braybrook Street.
On 12 August 1966:
Harry Roberts, John Witney and John Duddy were sitting in a Standard Vanguard estate preparing for a robbery when 3 unarmed policemen in plain clothes – David Wombwell, Christopher Head and Geoffrey Fox – pulled up near them in a Triumph 2000 Q-car, and started asking questions about their insurance and MOT.

Because they were carrying guns and thought were would be arrested they shot the policemen dead and drove off. A local resident made a note of the van number plate and they were later caught.
The hunt for the killers was on: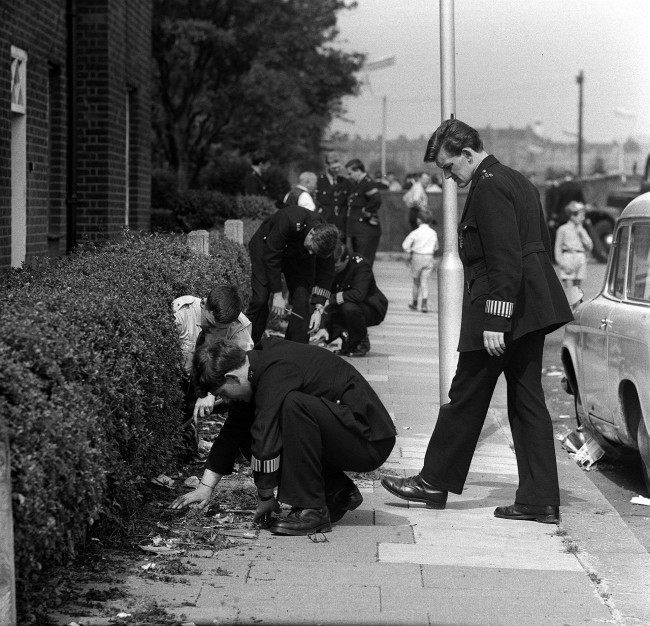 The Independent recalled the murders:
As two of the officers started to search the van, Roberts drew a 9mm Luger pistol and shot DC Wombwell through the left eye, and then shot DS Head in the back as he tried to flee. As the dying officer staggered away Roberts tried to shoot him in the head, but his gun jammed twice.

PC Fox had remained in the police car. Duddy fired a revolver at the officer twice from close range through the passenger window. Both bullets missed, but a third shot hit him in the left temple. The shot caused the policeman's foot to push down on the accelerator and the car jumped forward, running over the body of DS Head and getting stuck there, with smoke pouring from its rear wheels. All three Metropolitan Police officers died from the gunshot wounds.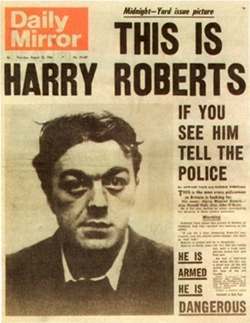 Roberts went on the run, hiding on Epping Forest.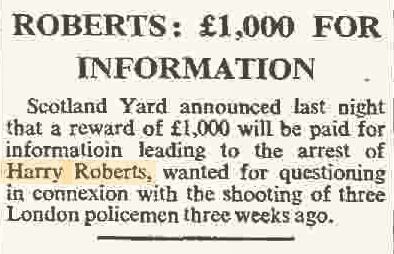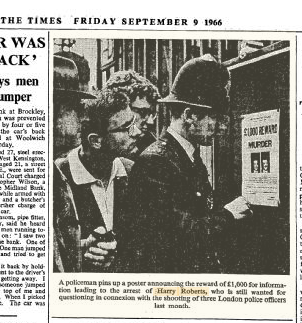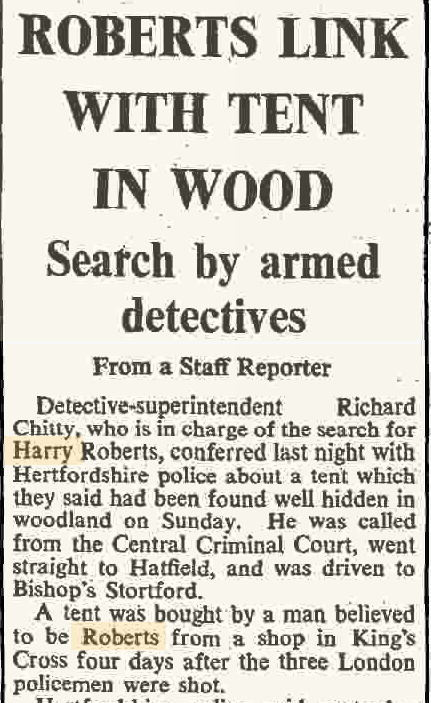 It took 96 days before he was caught after one of the biggest manhunts the British police had mounted.
Roberts knew how to hide. He would later say:
"I was a sergeant and we used to go out on ambushes in the jungle. I would fire the first shot and then everyone would blast away… When I returned to Britain, I took up my old life as a criminal. I teamed up with Witney and we did dozens of armed robberies together – on betting shops, post offices. The most I earned was £1,000 from a single job. Witney was the eldest, the boss: he knew the best places to rob. Duddy joined us later…

"I was only caught because I was stupid. I had been trying to break open a safe at a * * factory and was late getting back to my camp. I had to cross a main road and had a blue holdall with me – no one in the country had a bag like that."
All three were sentenced to life in prison. 
John Duddy died in Parkhurst prison on 8 February 1981.

John Witney was released in 1991.
Roberts lives. In 2004, he spoke to the media. He had served 30 years and wanted parole:
"I don't want to be Harry Roberts the cop killer. The media talk as if the shootings were yesterday: this keeps alive this image of me as a 30-year-old cop killer. I'm not that person any more. The Home Secretary is just responding to the media hype about me. When does punishment becomes vengeance? I feel my treatment has turned into institutionalised vengeance."
His time in prison had not been uneventful:
In 2009, The Mail alleged that Roberts was no victim:
In April, The Mail on Sunday exclusively revealed how from his cell Roberts orchestrated a five-year campaign of intimidation against Joan Cartwright, 65, and her son, including horrific attacks on her animals. Mrs Cartwright works at an animal sanctuary in the Midlands, where Roberts worked on day release from Sudbury open prison.
When she secretly complained about his behaviour, he was moved from an open prison to a closed one.

But he then initiated his hate campaign in a bid to stop Mrs Cartwright and her son giving evidence against him at a parole hearing. The triple murderer rang Mrs Cartwright up to five times a week for nearly four years from Channings Wood prison in Devon.

The calls included terrifying veiled threats that coincided with the attacks on her animals. In the worst incident, a horse's head was hacked at with an axe the night before Mrs Cartwright and her son were due to give evidence.

Another of Mrs Cartwright's horses had to be put down days after her husband Peter had resisted giving Roberts a character reference. Other assaults between 2002 and 2006 led to a horse losing an eye; a donkey dying after its pelvis was shattered, probably with a baseball bat; the family's pet cat being electrocuted, and a peacock being strangled.

Roberts also coerced Mrs Cartwright to visit him in jail, so he could repeat his threats to her face.
Not nice. But Roberts' is a folk hero to some, well at least to those who want to cock a snook at the cops. His name continues to be evoked in song:
"Harry Roberts is our friend, is our friend, is our friend / Harry Roberts is our friend, he kills coppers."
The band Chumbawamba replaced Hare Krishna with a tribute to Harry Roberts:
You can buy a Harry Roberts T-shirt: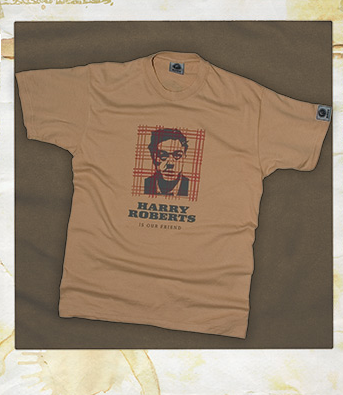 And you can watch the TV show of the novel: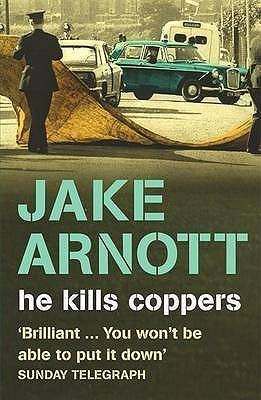 The Times reviews:
He Kills Coppers, confidently adapted by Ed Whitmore from the Jake Arnott novel, is based on the story of Roberts, a small time, semi-deranged crook who knew how to use guns because he had handled them in the Army.
The Times again:
He Kills Coppers is superior, feel-the-lining-on-this stuff – bafflingly good for ITV1. Spall is a low, sure, hypnotic note – a cocksure, slightly bent rookie detective in 1966; all fags, Brylcreem and tarts. The great casting continues with the mesmeric Kelly Reilly as a prostitute who is both fragile and brassily capable: a certain kind of working-class girl you got in "the olden days", who was a feminist before feminism was invented
After the deaths come the myth and the glamour…
Spotters: National Archives, Black Kalendar