Johnnie Murphy started fires.
Johnnie liked to watch things burn. Johnnie got a reputation for starting fires. He liked the fear fire caused. He liked the power it gave him.
Johnnie Murphy started fires. One day, fires were not enough.
Johnnie killed someone with a stolen vehicle. It was murder. Now Johnnie was wanted by the police. He went on the run. Got a submachinegun. Johnny hid out in a primary school. He held a class to ransom. He threatened to shoot one child for every hour if his demands were not met.
Johnny liked the power he had over others. He liked the fear he caused.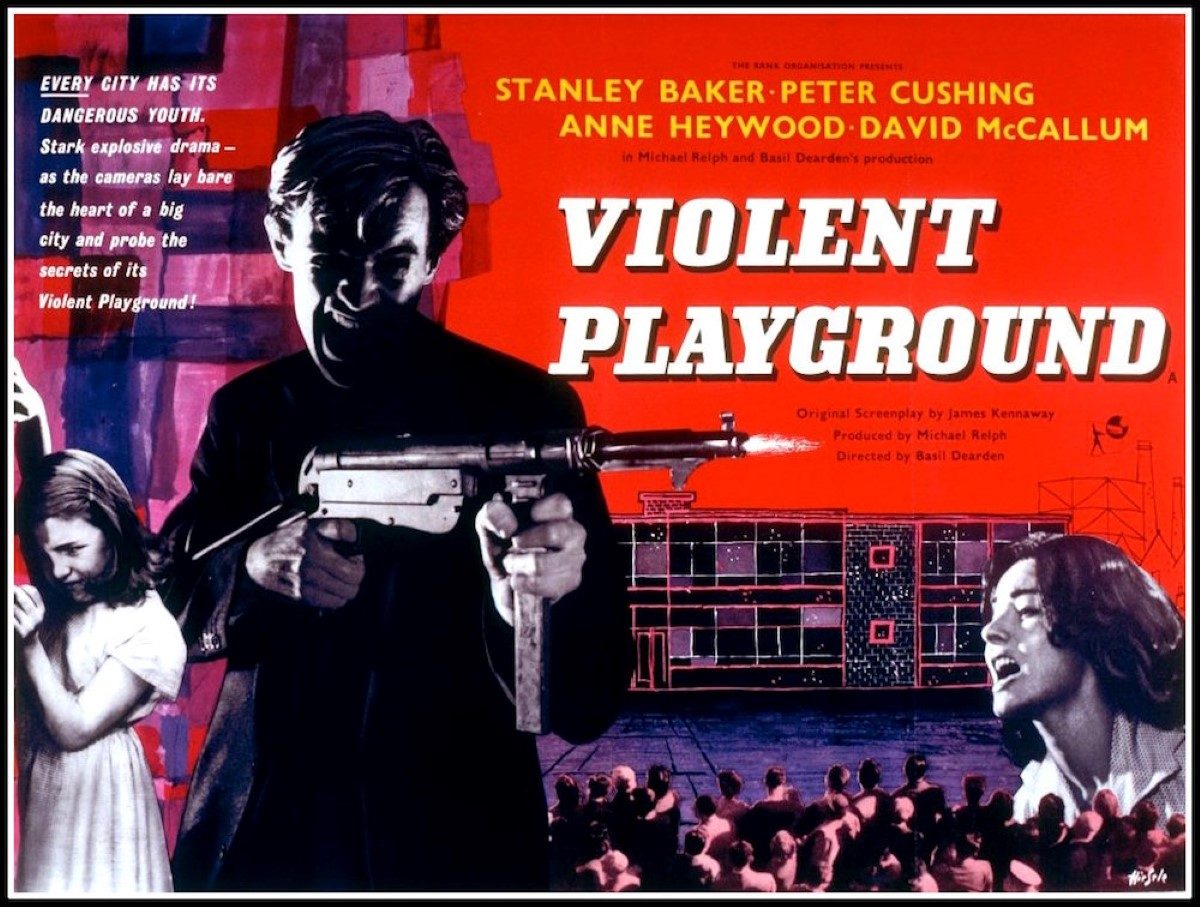 It was a time of change.
James Kennaway was twenty-eight when his first novel Tunes of Glory was published to critical acclaim in 1956. The novel was inspired by his own experience of National Service. Now he was a published writer, Kennaway wanted to "blaze, in every direction". He wanted to experience life, live more, and then write about it. He wanted the experience essential for every writer's imagination.
But Kennaway was married with a family on the way. He was working as a rep for Longman's publishing house–seeking out scientists to write textbooks for schools and universities. On his travels, he took notes and made thumbnail sketches for future use. He started work on a new novel based on his early life in rural Scotland. This book eventually became Household Ghosts.
Despite the reviews, Kennaway wasn't making much from the sales of Tunes of Glory. This came later when the novel was turned into a movie starring Alec Guinness and John Mills in 1960. However, Kennaway did attract the interest of Ealing Film Studios and film producer Michael Relph.
Relph worked in partnership with director Basil Dearden. Their films emphasised the Rank Organisation belief in producing "British films [which] present to the world a picture of Britain as a leader in Social Reform, in the defeat of social injustices and a champion of civil liberties."
Relph and Dearden were responsible for such social justice movies like I Believe You (which focussed on juvenile delinquency), The Gentle Gunman (which examined nationalism and the IRA), Sapphire (racism), and Victim (homosexuality). The partnership of Relph and Dearden also produced several British classic movies like The Blue Lamp, The Smallest Show on Earth (1957), Rockets Galore (1957) and The League of Gentlemen (1960).
Relph commissioned Kennaway to write an original screenplay based on the rise of teenage juvenile delinquents who appeared to be "running amok" across the country. Taking a lead from films like Blackboard Jungle and Rebel Without a Cause, Kennaway crafted a story about a troubled youngster at odds with society. He called the screenplay Firefly. As Trevor Royle wrote in his fine biography of Kennaway Jim and James:
…[H]aving a good idea not enough: he had to structure [his script] into a proper narrative, develop characterisation and create dialogue, all within the bounds of short scenes. Form and design became as important as the content. As a result, the first draft of the script […] reads more like notes for a novel than a screenplay, and indeed, when the film was launched as Violent Playground in the Spring of 1958, critics voiced their disapproval of the "over-literary script".
Kennaway set his script in Liverpool, where the local police operated a department to deal with youth crime. He met officers and discussed the problems involved in policing youth. Kennaway clipped and kept every news story on teenage delinquents printed in the press. He developed characters like Johnnie Murphy (David McCallum) the disenchanted teenager who wants to be a would-be gangster by burning things down. He terrorises businesses in Liverpool before setting fire to an hotel and going on the run. Detective-Sergeant Truman (Stanley Baker), the cop with a social conscience who tries to help Johnnie but falls for his sister Cathie. Catherine Murphy (Anne Heywood) the hard-working, family woman with a heart-of-gold. The characters edged cliche only Johnnie's unpredictable behaviour kept the interest. The script was coming together, but Kennaway still need some kind of resolution. In October 1956, events in Italy supplied the finale he sought.
On 10th October in Terrazanno, Italy, two mad brothers armed with guns and dynamite, burst into the local school and held to ransom ninety-two children and three teachers, threatening to kill them unless various unspecified demands were met. The news electrified the entire world, and it occupied the headlines during the siege and its aftermath: one of the teachers eventually attacked the gunman and the police swept in to save the children from their ordeal.
The kidnappers were brothers Arturo and Osvaldo Santato. The pair demanded £120,00 ransom money for the safe return of the children. After six hours, one female teacher attacked Arturo and disarmed him. Osvaldo surrendered.
Kennaway had the end of his screenplay. He wrote quickly, in the heat of the moment, which may explain why the movie's final scenes are so powerful and effective. No overly wordy dialogue just short powerful scenes depicting the full horror of Johnnie's actions and his inevitable unravelling.
Filmed in 1957, Violent Playground received a Royal Film premiere at the Odeon, Marble Arch in March 1958. It received mixed to favourable reviews. It launched Kennaway's career as a screenwriter and novelist. He went on adapt his own novel Tunes of Glory (1960), then wrote The Mind Benders (1963) starring Dirk Bogarde and Mary Ure, then The Shoes of the Fisherman (1968), before finally adapting his novel Household Ghosts as Country Dance (1970) starring Peter O'Toole and Susannah York. He won a posthumous Oscar for his script Dollar Bottom in 1981. Kennaway died of a massive heart-attack while driving home in December 1968.