NON-SPORTS trading cards around the 1970s generally were aimed at kids and revolved around a popular movie or TV program.  They were meant for fun; for collecting and trading on the playground. Nothing serious.  Subsequently, it's all the more unsettling when you run across an old trading card that takes a walk on the dark side.  Here are a seventeen insane and disturbing examples. Enjoy.
MOD SQUAD ASSAULT CARD (1968)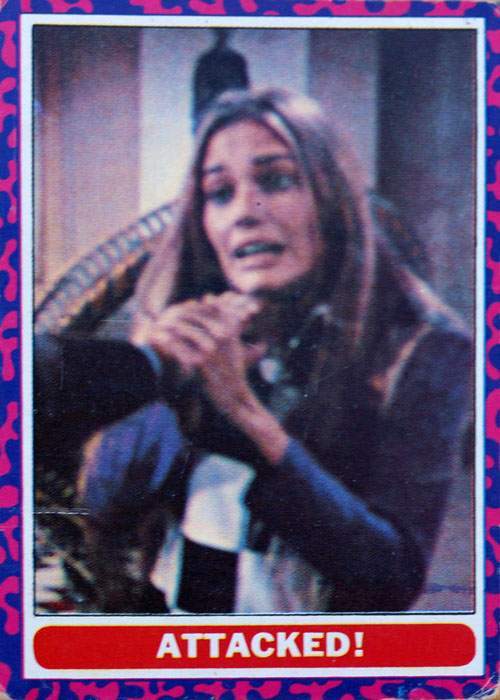 This doesn't look like a child's trading card.  This looks like something a serial killer would pin to his bedroom wall.
MORK LOVE DOLL CARD (1978)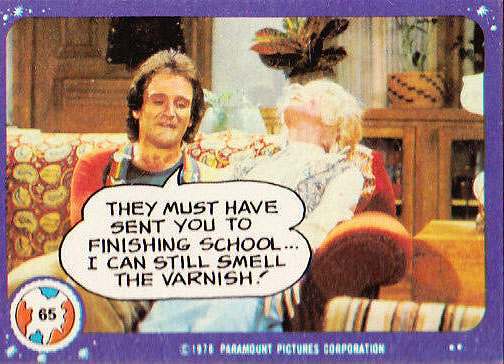 I'm sure this was a funny episode of Mork & Mindy; but, out of context, this is just downright disturbing.   The idea of Mork getting it on with this mannequin will haunt my dreams for years to come.  Shazbot!
MORK FURRPS IN HIS PANTS CARD (1978)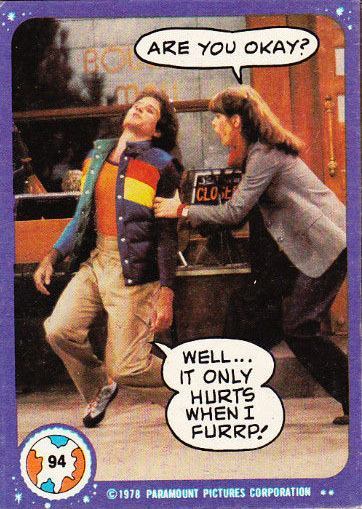 There's a joke here somewhere, but I'm too busy trying hard not to picture Mork furrping.  Did he just soil himself?
A-TEAM PROPOSITION CARD (1983)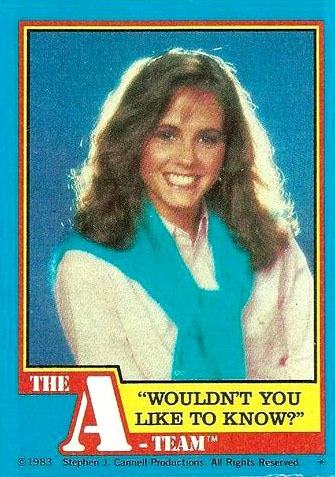 When I think of The A-Team I think of Mr. T and lots of exciting action.  I think of car chases, gun battles and explosions.  I'll tell you what I don't think of:  flirtatious preppy girls.  And what exactly was she asked that prompted this response?  I could come up with some possibilities, but they wouldn't be appropriate.
SUPERMAN ADMIRES LOIS' INCREDIBLE SCOOP CARD (1978)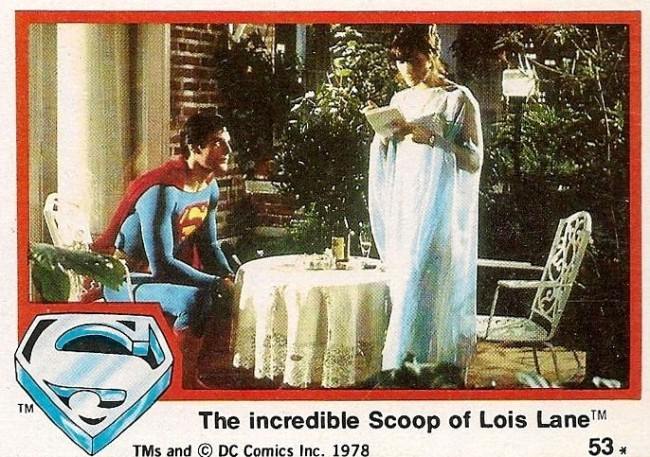 Obviously, most of these cards are only disturbing when you look at them with a mind fully submerged in the gutter.  However, you have to admit, the way Superman is checking out Lois, the term "scoop" has a brand new connotation (especially when you consider that X-ray vision may be in use).
SUPERMAN II HORRIFIC TERRORISM CARD (1980)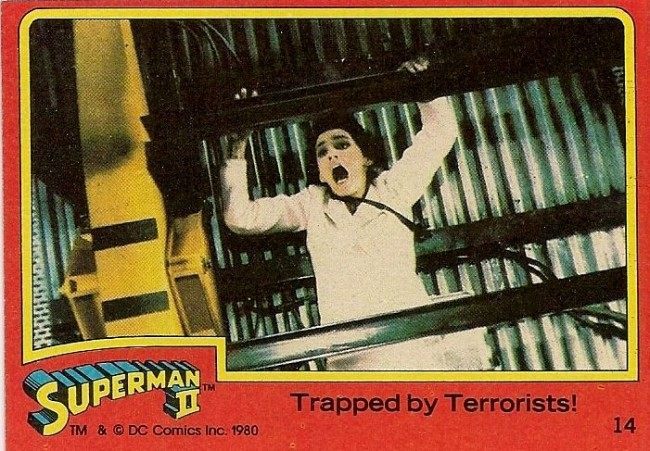 Well, isn't this a delightful card to trade with your friends?  Which is worse to find on a trading card: Mork furrping himself or nightmarish scenes of terrorism?  The verdict is still out.
SUPERMAN III XXX CARD (1983)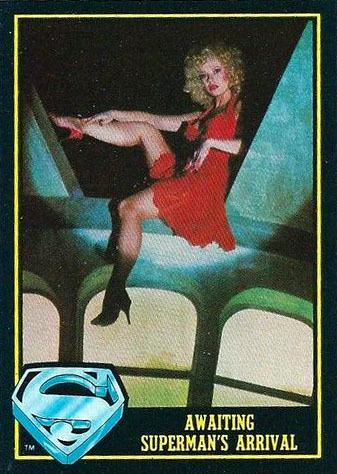 Don't get me wrong; there's nothing wrong with Supes getting a little action – he may be from Krypton, but he still has needs.  That being said, it is a tad disturbing to find on a children's trading card.  I believe, instead of bubblegum, the Superman III cards came with a condom.
JAWS 2 RAVAGED VICTIM CARD (1978)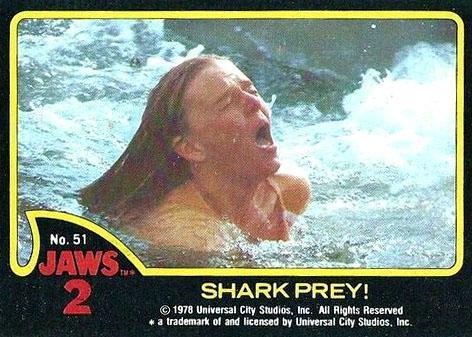 I'm trying to focus on the positive: at least they didn't show the mauled flesh and torn appendages.  On a slightly less positive note, they did capture the existential terror on this poor woman's face as she frantically fights for her last moments of life.
JAWS 2 DISEMBOWELED ORCA CARD (1978)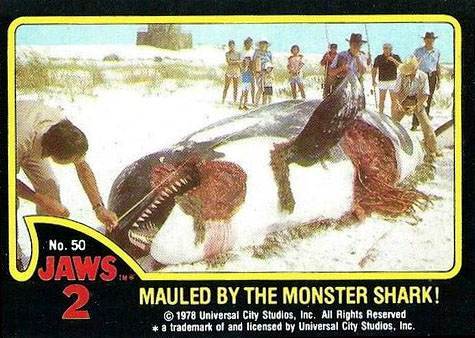 Ravaged human victims, mauled sea mammals, bloodied baby seals, tortured porpoises, collect them all!  Folks, I think we may have something more repellent than Mork furrping himself: a frightfully gutted sea-mammal washed ashore.  This is not only outrageous to find on a children's trading card, but also rather sad.
HAPPY DAYS ALCOHOLISM CARD (1976)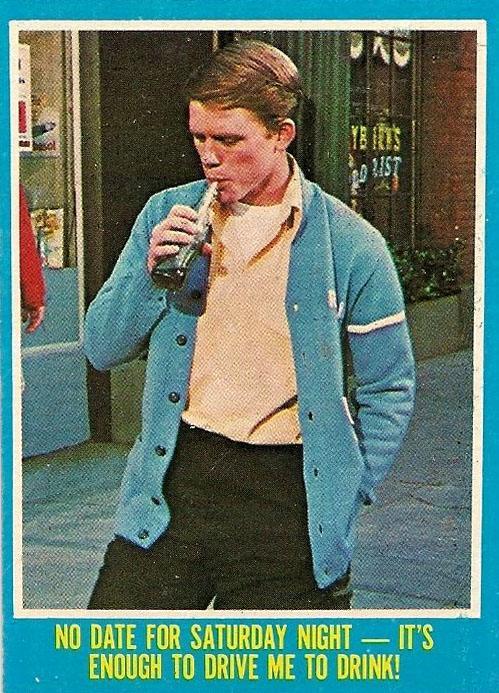 That's right, Richie.  Sweet, sweet alcohol will wash your problems away.  Take another drink; you'll feel better soon.
STAR TREK MOIST NAKED MAN CARD (1976)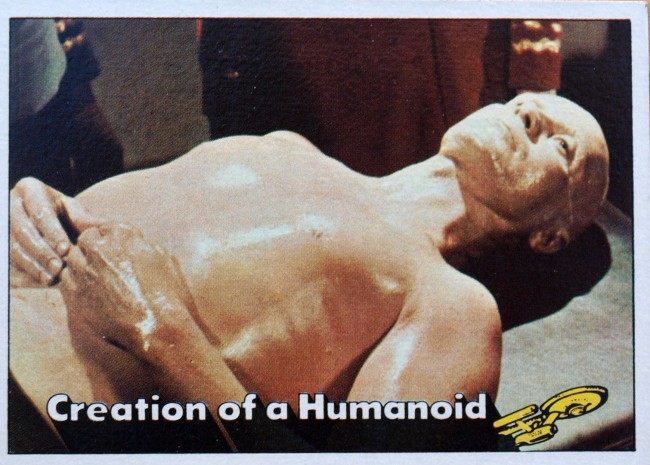 I think I'll go back to collecting baseball cards.   The risk of running across naked elderly men glistening with moisture is much less great.
BO DEREK SPREAD EAGLE CARD (1981)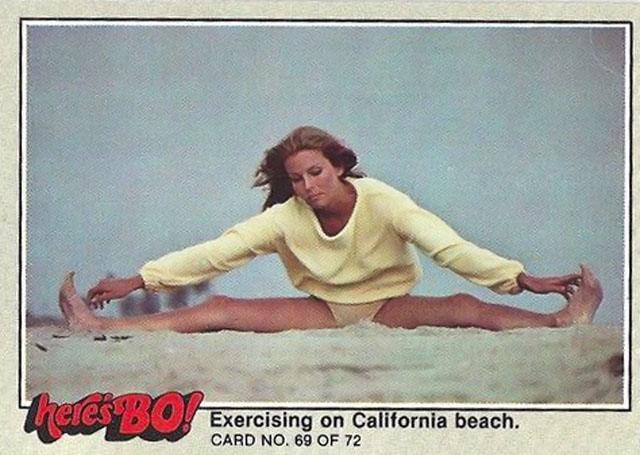 Yes, there was actually a Bo Derek trading card set (to promote her new Tarzan film). I'm sure many a young lad "became a man" after purchasing a pack of these steamy cards.  But when it comes to raw sex, nothing compares to the Charlie's Angels card up next…..
CHARLIE'S ANGELS PORNO CARD (1977)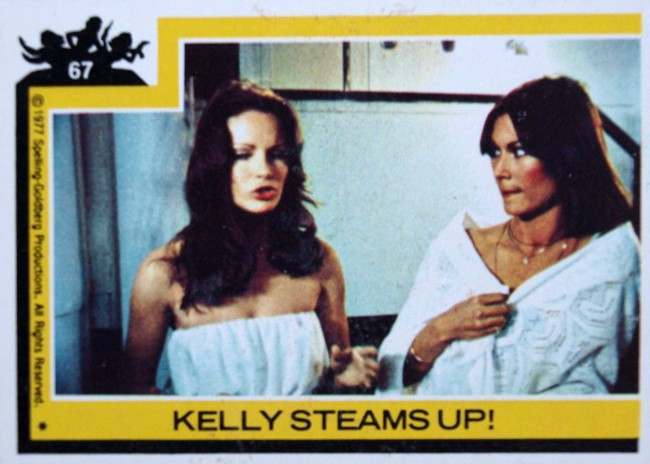 Kelly is evidently all hot and bothered with a look of intense passion; meanwhile, Sabrina appears slightly afraid of where this is going.  (Insert 70s porno music here)
BATTLESTAR GALACTICA ORGAN HARVESTING CARD (1978)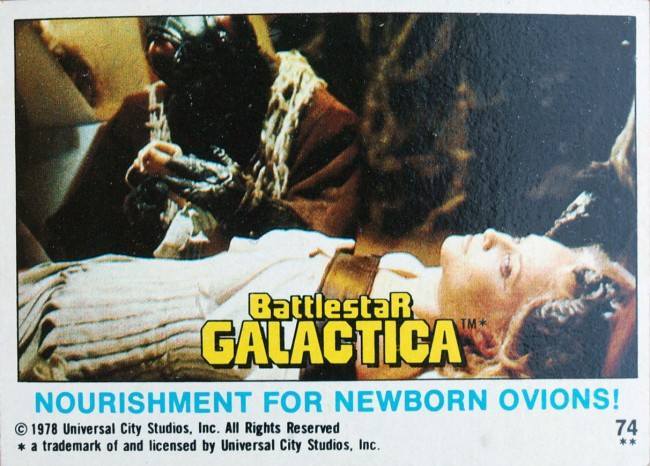 Does it really need to be said that extracting organs from a human corpse doesn't have any business on a trading card?
GONG SHOW MELTING FACE CARD (1977)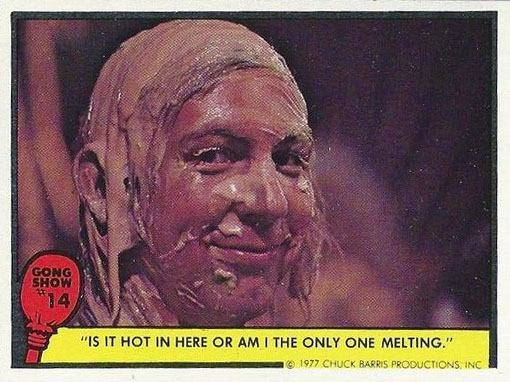 The horror! Words fail me.
GONG SHOW FELLATIO CARD (1977)
If you remember Rip Taylor at all, then this trading card has a very special meaning for you.
BEAVER'S FATAL OATH CARD (1983)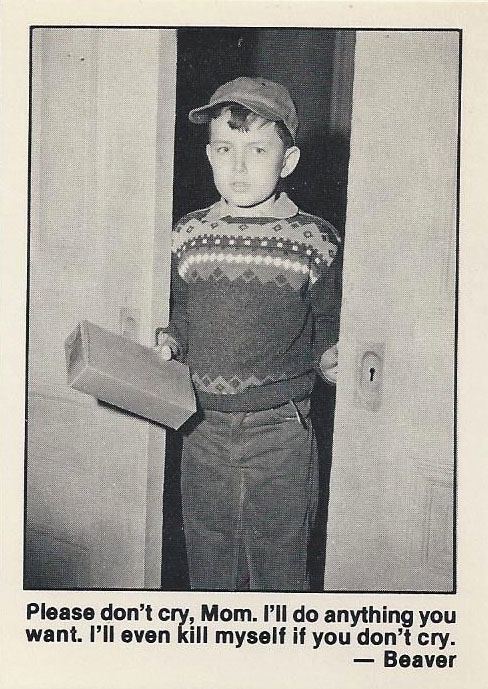 I swear to you, this is the actual card and that is the original text on the card.  For me, this wins the race for the most disturbing trading card of all time by a mile.  It's creepy, it's disturbing, and it's haunting…. It's everything a children's trading card shouldn't be.  Leave it to Beaver never looked so macabre.