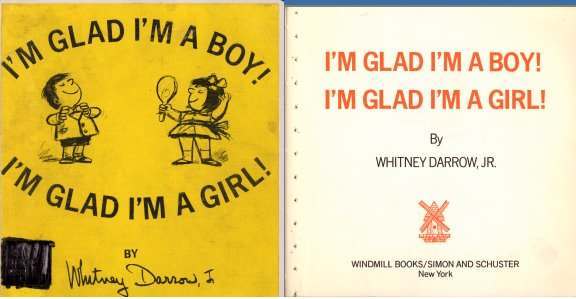 IN 1970 Whitney Darrow created I'm Glad I'm a Boy! I'm Glad I'm a Girl!
You can buy old copies of it on Amazon, where you can also enjoy the book's reviews:
 "THIS DESERVES ZERO STARS!!!! WORST BOOK EVER!!!!"

"5 stars. We've come so far…"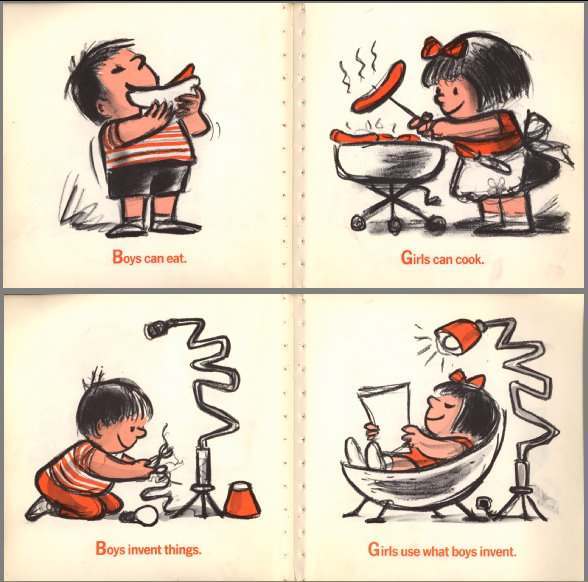 A small bit of research reveals that the book is not an instruction manual. It's a satire. But the Amazon reviewers are not the only ones who miss the humour. In School Libraries, published by the American Association of School Libraries, we read:
"This warmly humorous book makes everybody glad they are what they are."
From The Horn Book Magazine, 1970:
"He's glad he's a boy and she's glad she's a girl. In this warmly humorous book, they tell each other why and conclude that the best reason of all is — because they need each other!"
From the Books for Children section in Childhood Education, 1970:
"Simple drawings with line captions designed to help the young child discover his or her appropriate sex role."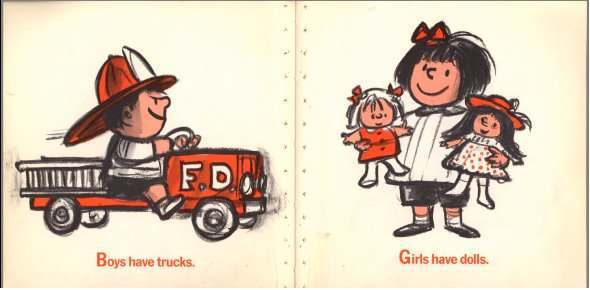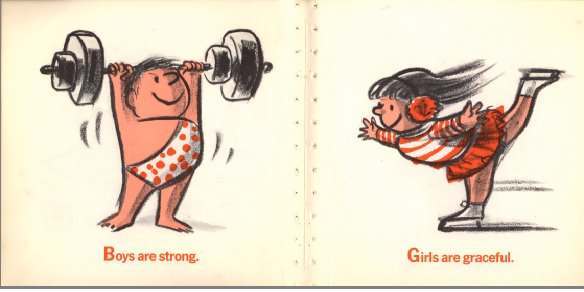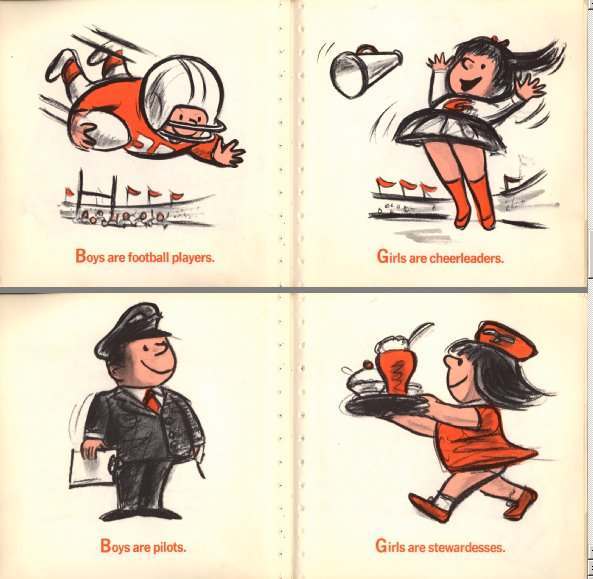 William Darrow was a good guy:
"He was a great creator of comic ideas, and he avoided most of the standard cartoon cliches," Lee Lorenz, the former art editor of The New Yorker, said yesterday. Even away from the drawing board, Mr. Darrow was known for his sense of humor and for being shrewdly observant of the contradictions of human behavior.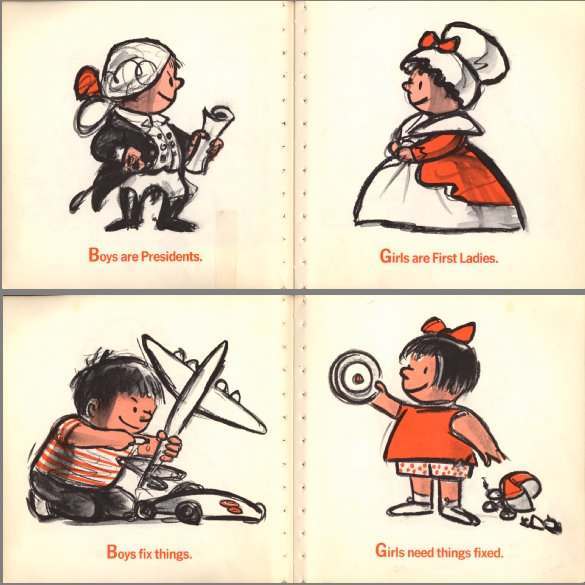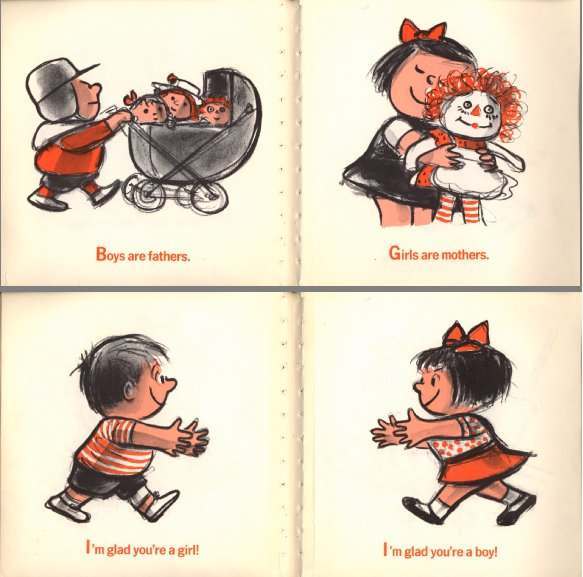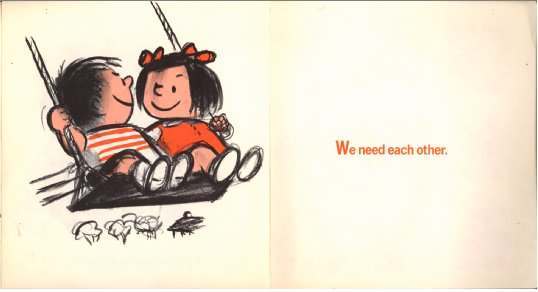 If anyone still doubts the gentle humour in this book, take a look at his work on Sex and The Single Child.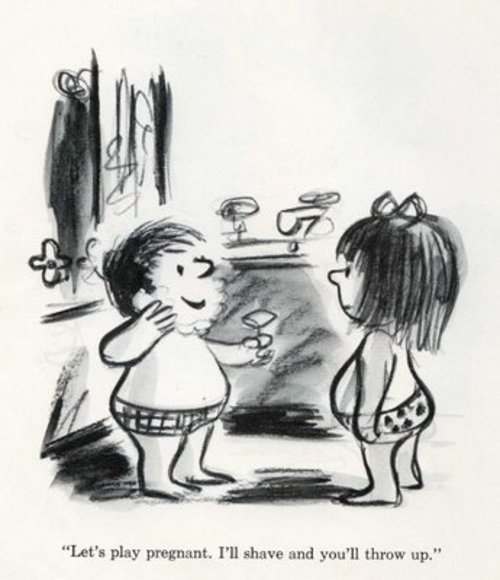 It's not hard to imagine that Darrow would have gotten a kick out of the offended.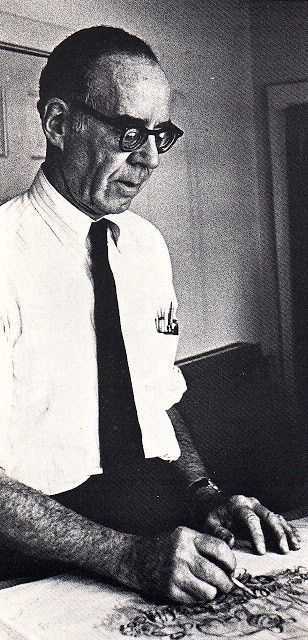 Let's leave this with few more words from the wise:
This book is obviously chauvinistic- it seems like it should be from 1950, not 1970. Sexual prejudices are blatantly presented as if that is the way the world is. Written for toddlers it tells how men and women should have different roles eg. doctors and nurses. However it is a great tool for teachers or parents to use to show how opinions are molded even at a very young age. I use it with my 5th graders every year to illustrate how children are affected by the different media to which they are exposed.