YOUTHFUL Romances, formerly Youthful LOVE Romances, was a 1950s comic book. Published by St Louis Missouri's Ribage Publishing Corporation, with executive offices in New York City, the comic book offered a look at love in full colour 2D for just 10 cents.
Covers told their own story: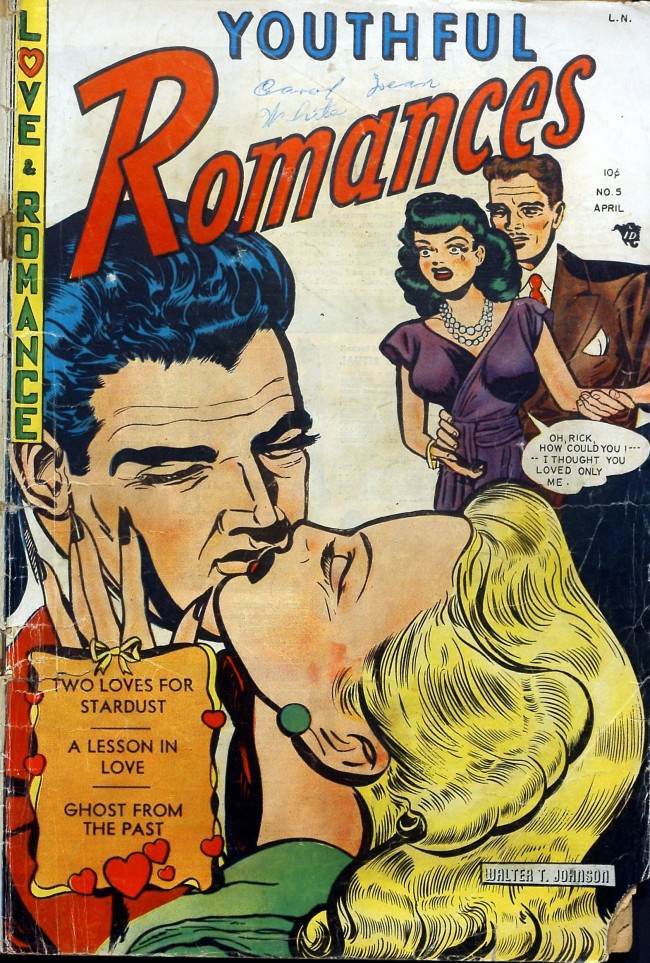 The coversoften featured real-life objects of desire, in this instance crooner Tony Bennett: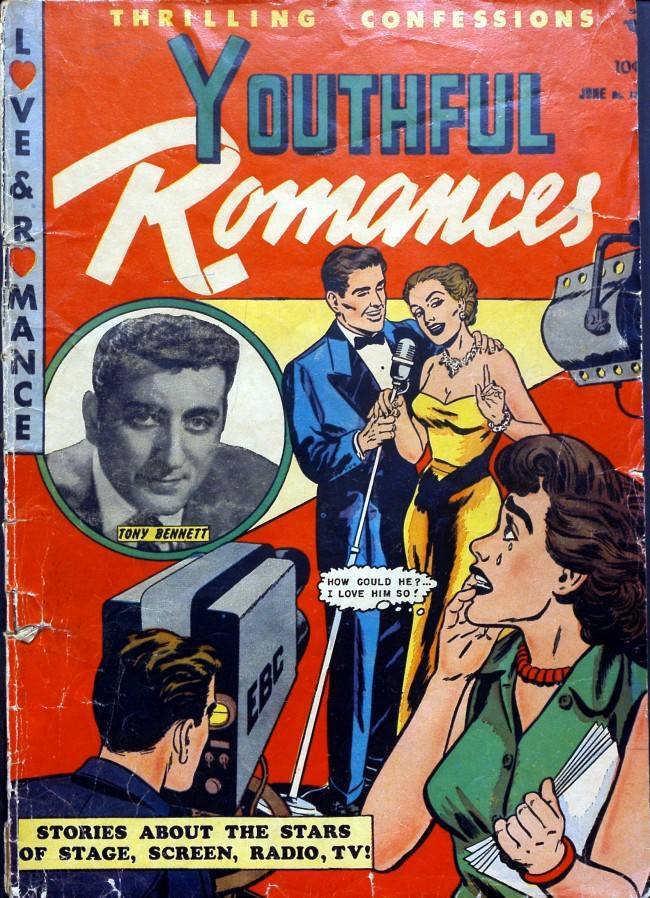 There was drama and mental turmoil on every page.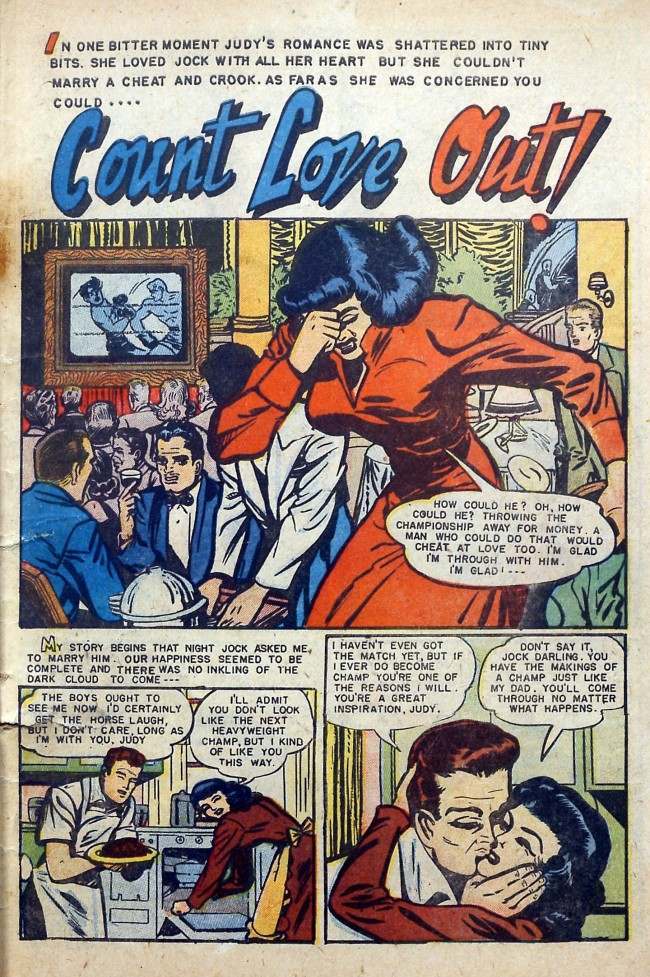 But better than the stories were the adverts. Let's take a look.
The Mum-E-Lift would ensure that you never breathed out again. Hollywood stars didn't, so why should you?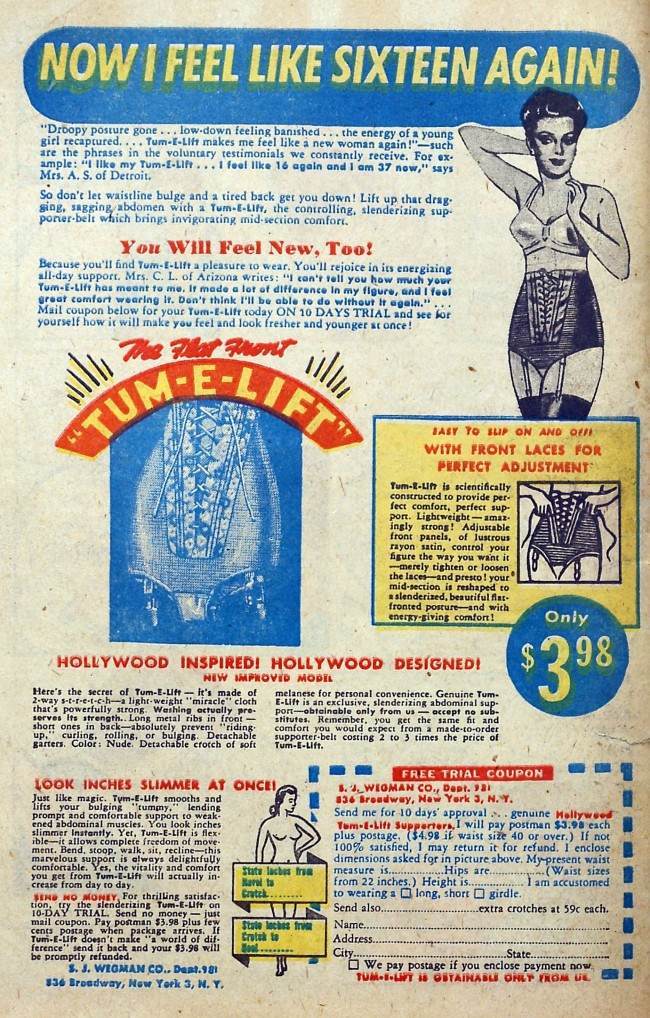 FAT equals unhappy. SLIM equal happy. And by eating just two tablets a day, you fay girls will get slim, perhaps dangerously so.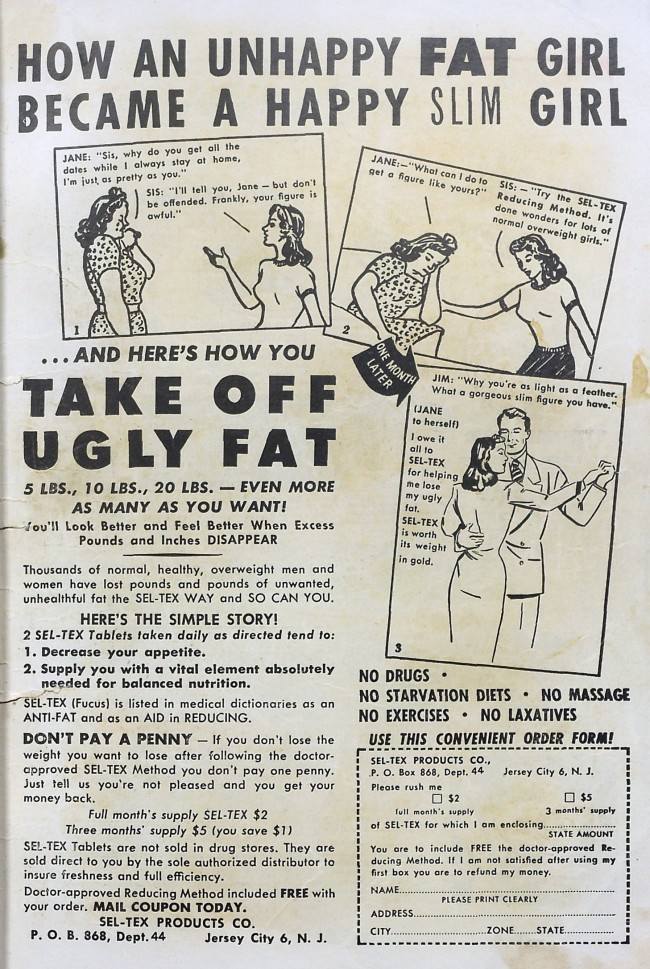 Pawned her rings? Never fear. You can buy a replica. She'll never know.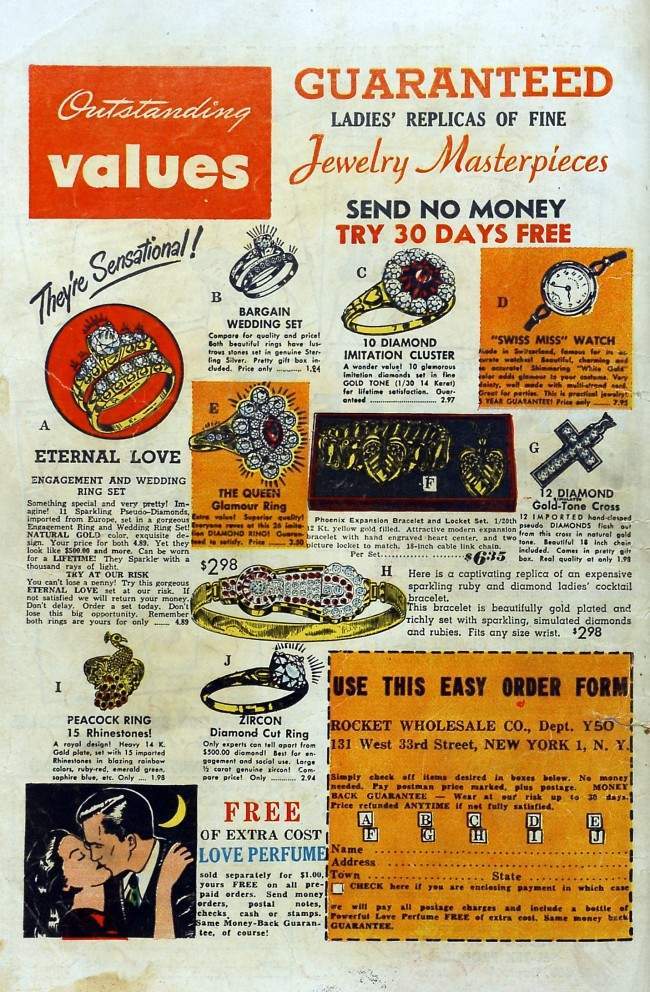 HAIR MONSTERS!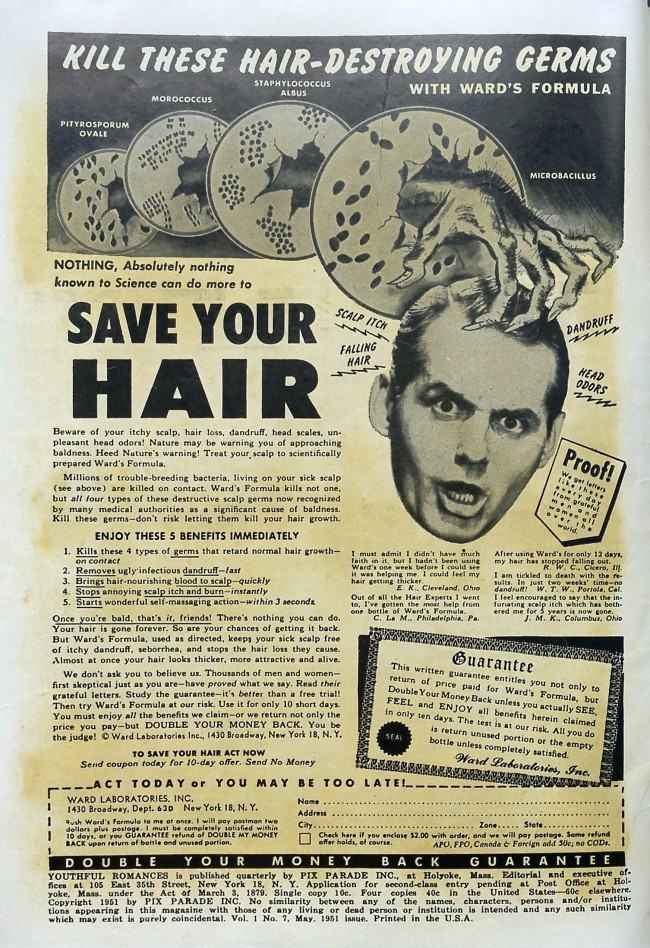 "Supported "By Diverse Medical Opinions".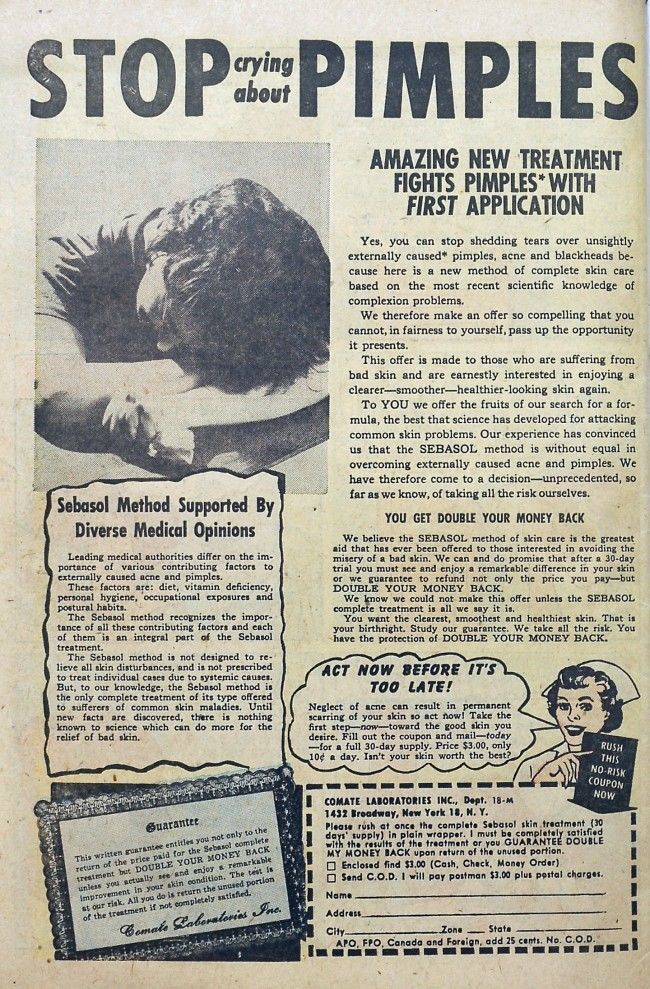 She takes it off. You guys put it on.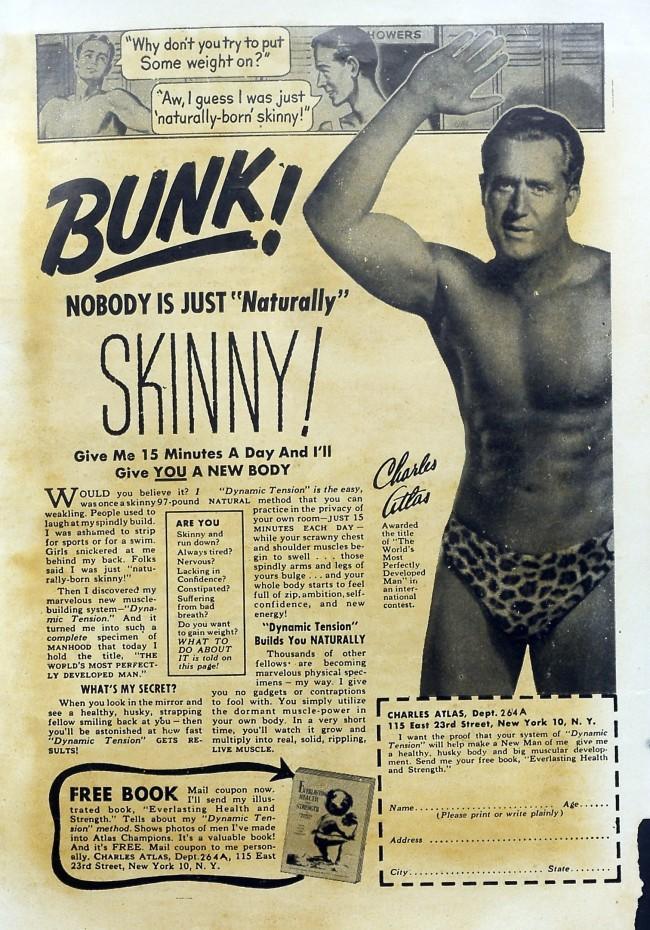 Mahoosive knickers model's own.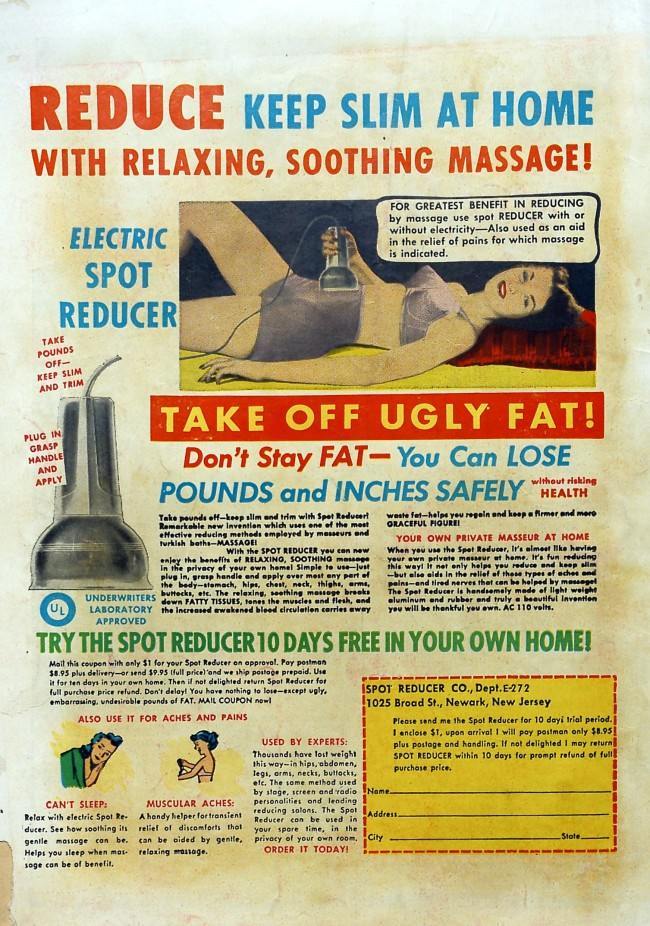 Learn to Dance in 5 Days. Learn To Dance Well in 23 Years.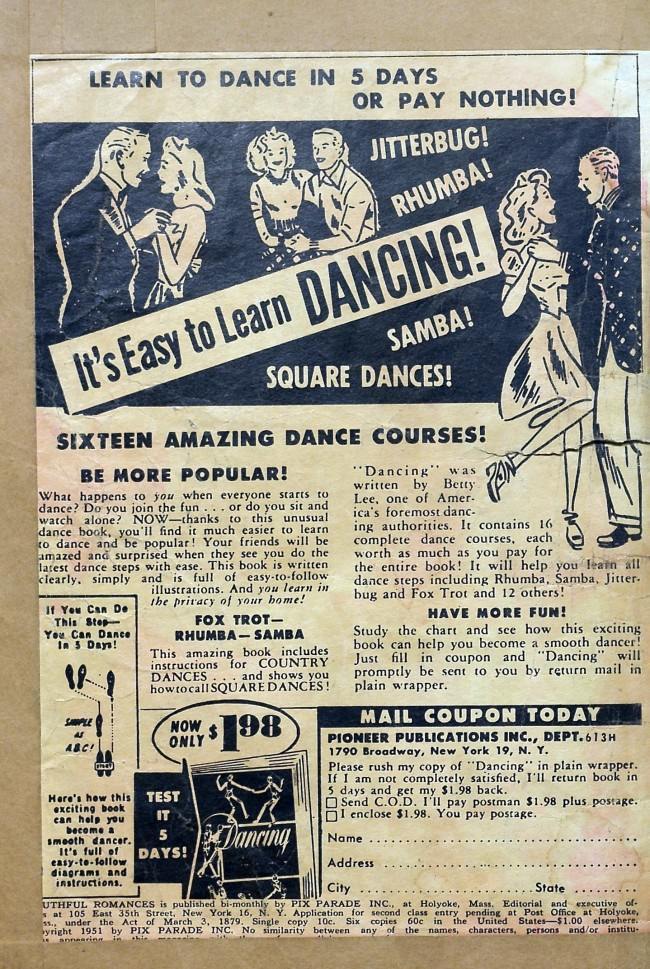 Did SLIM tuen to SKINNY? Never fear. You can bulk up again.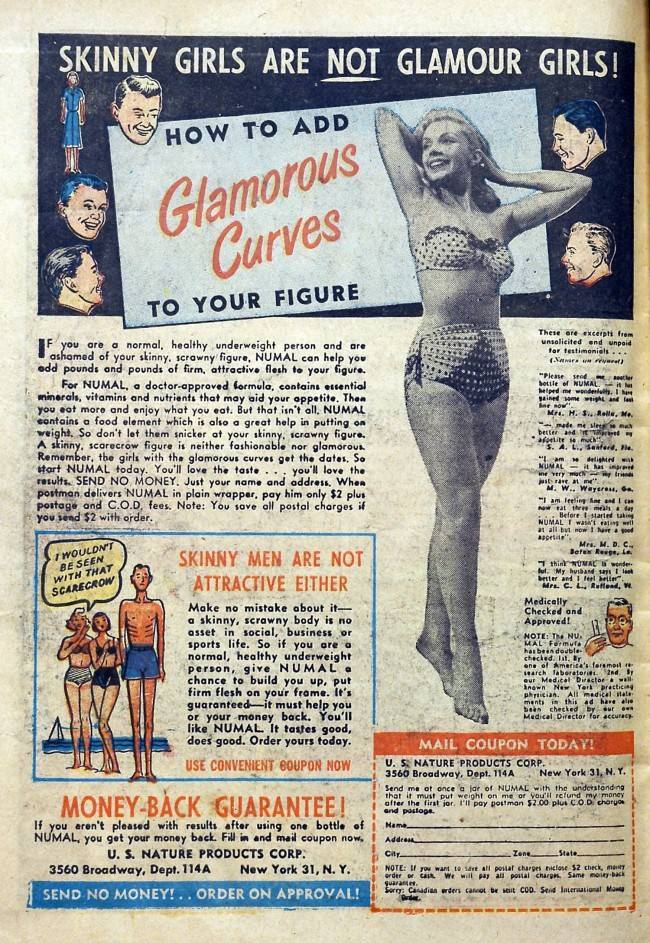 And now something for younger siblings who picked up big sister's comic book of love.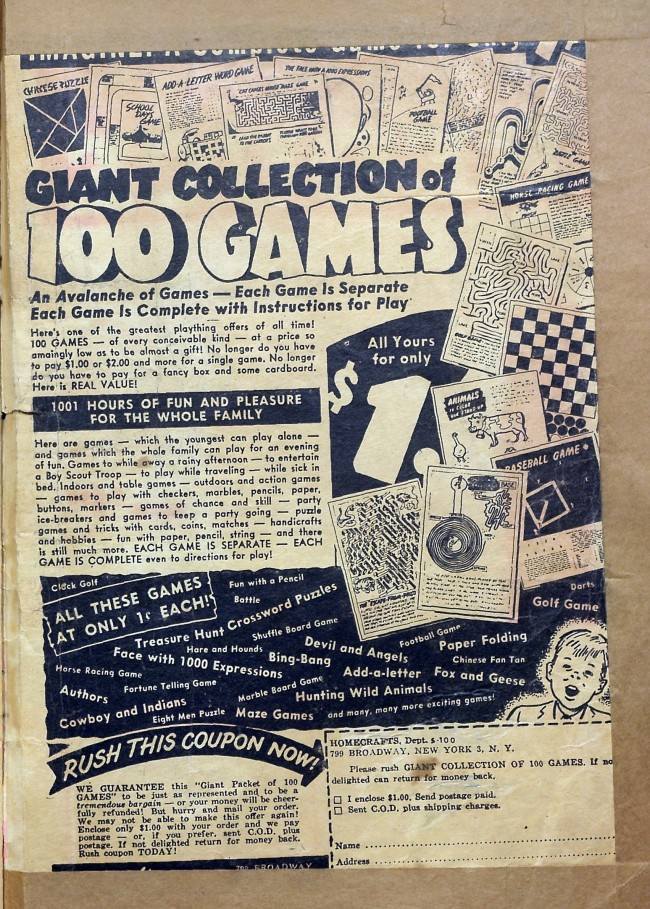 Control "BULGE".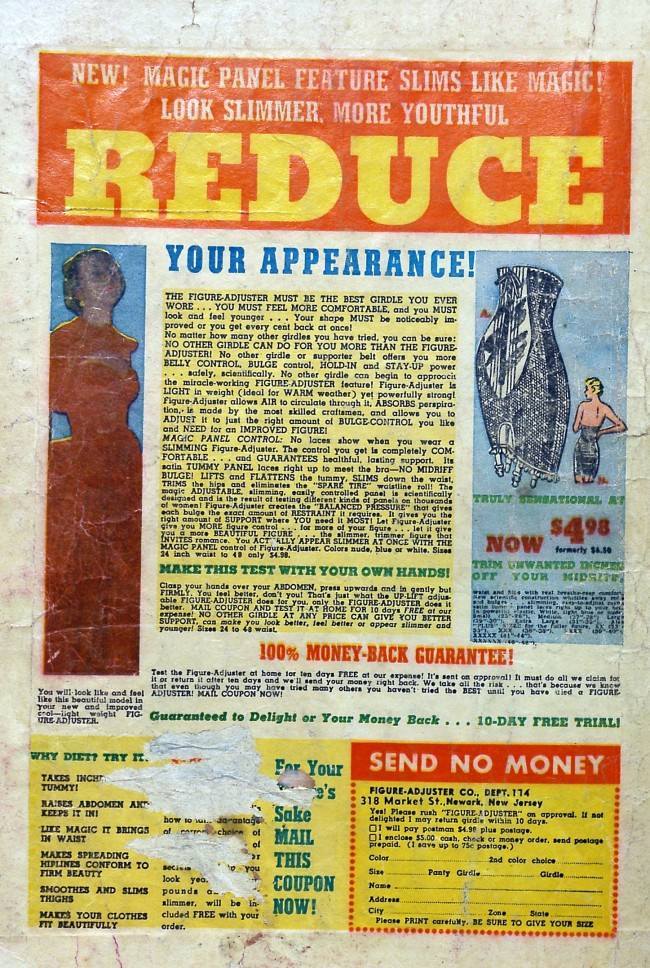 In 5 Days you will be able to walk two steps forward and one step to the left. GUARANTEED!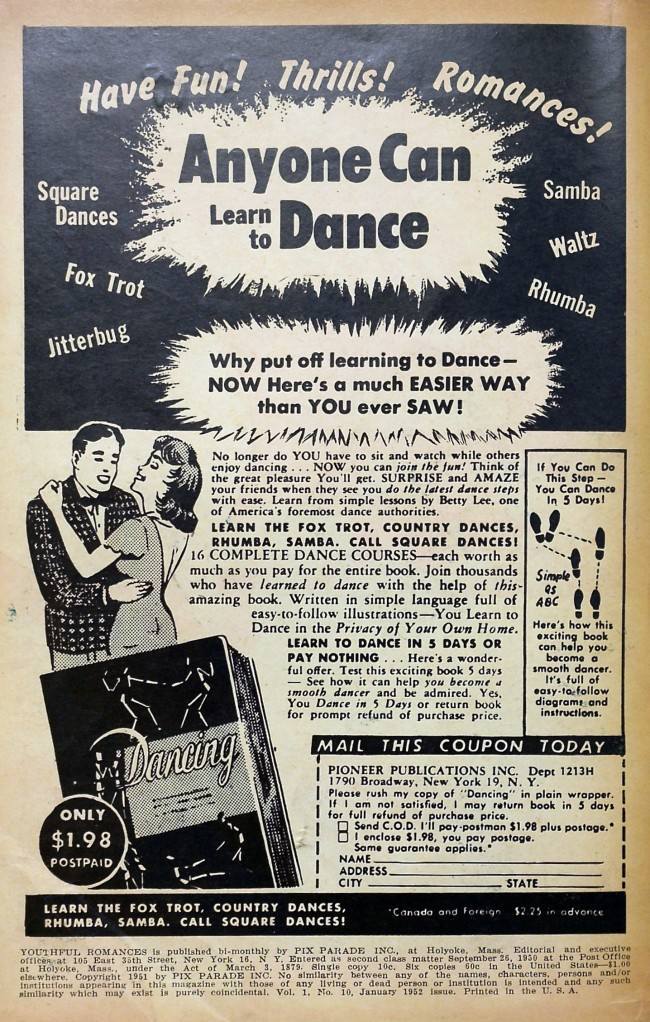 No date? No fear. Stamps: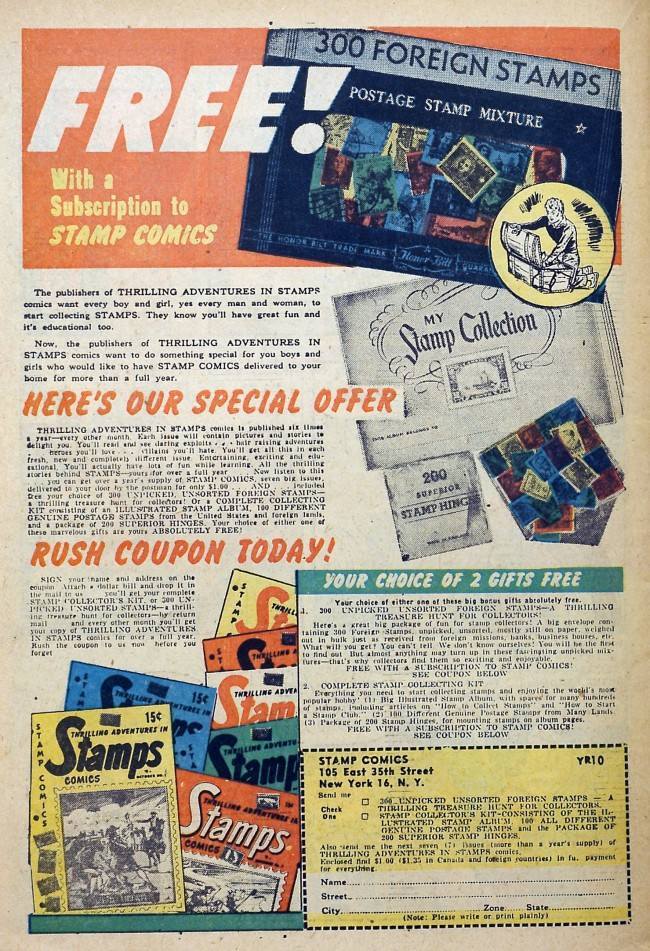 The Blackhead Twins never got their own cartoon show.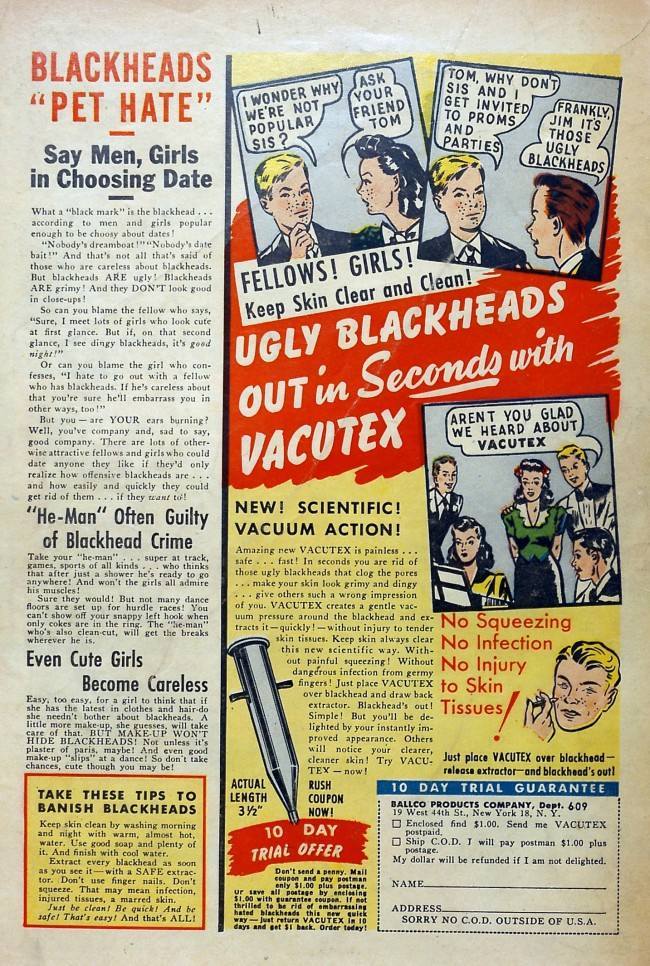 Remember those super tight fat-reducing knickers? Well, they can also hold your hernia in.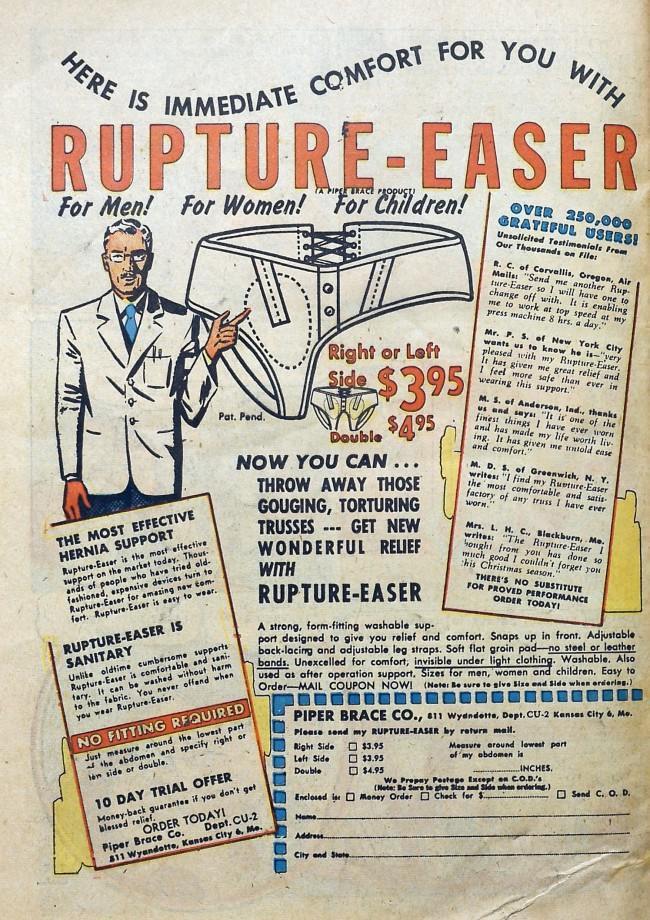 Available in Black, Navy and go-ahead BROWN.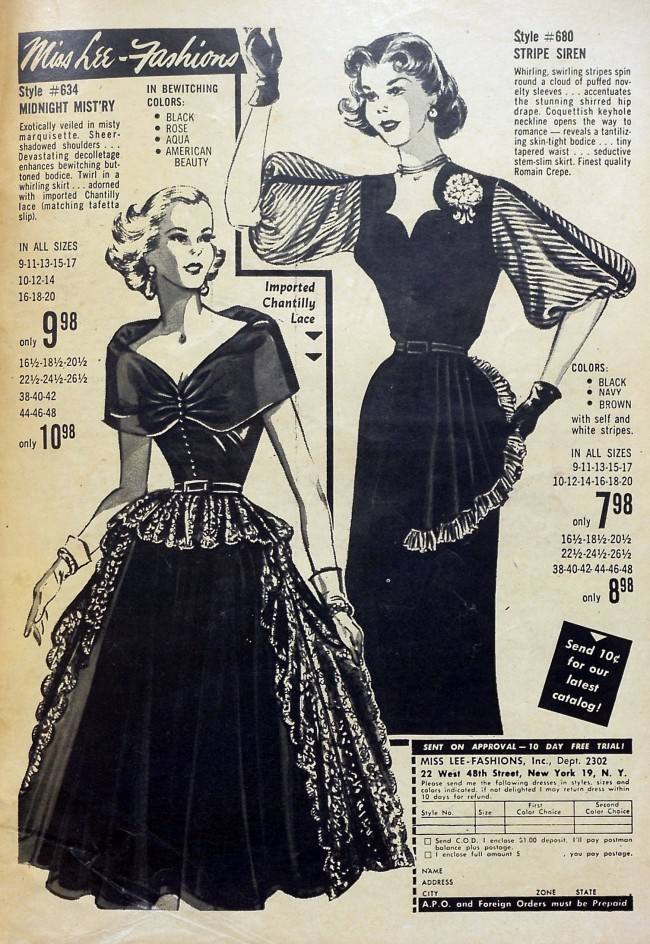 Are those hair-eating microbes learning to dace on your head?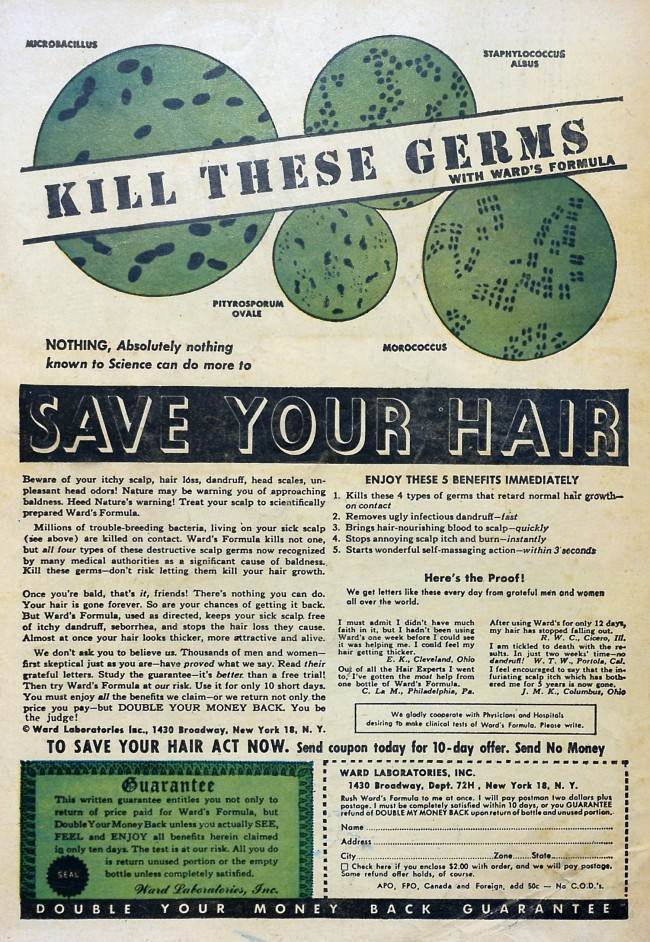 FAT IS UGLY! FAT IS UGLY! (Unelss it's glamour fat, then Phwoar!)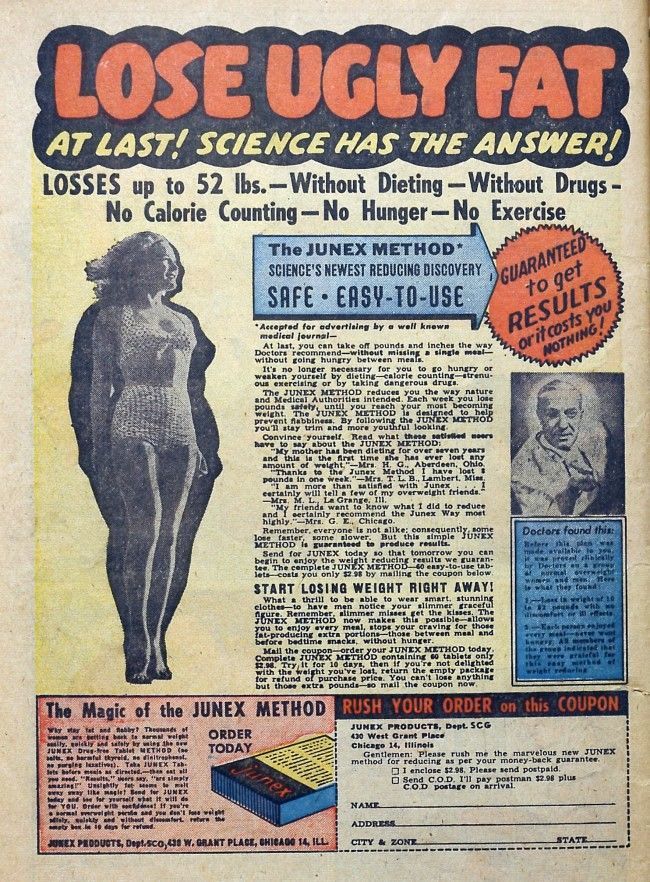 Beasause exhaling is for losers.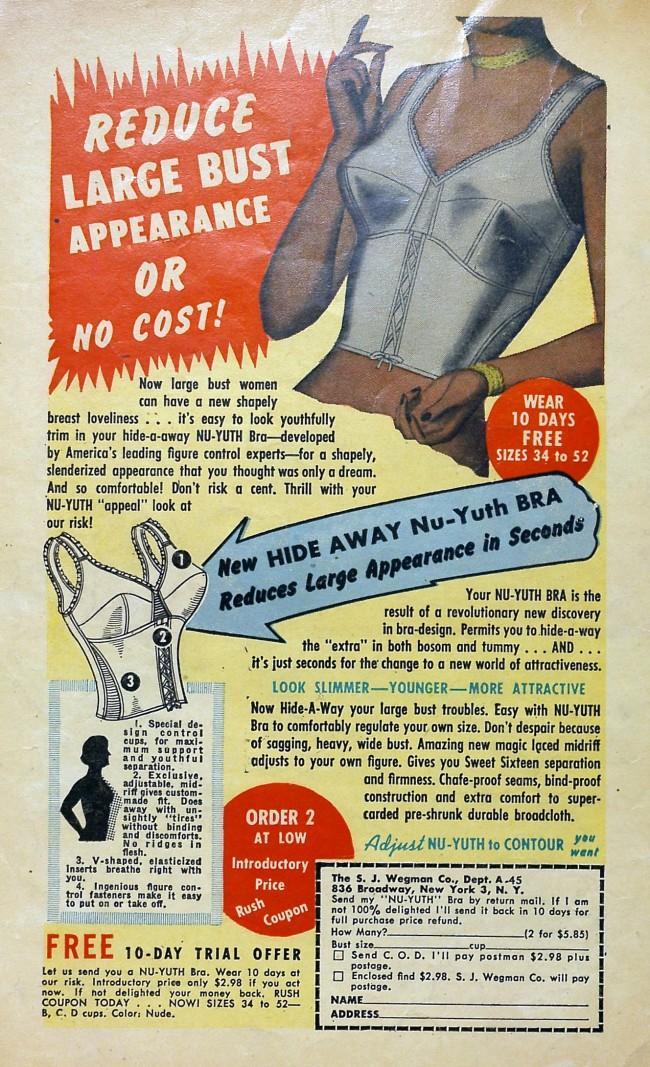 Guys go wild for Chopsticks.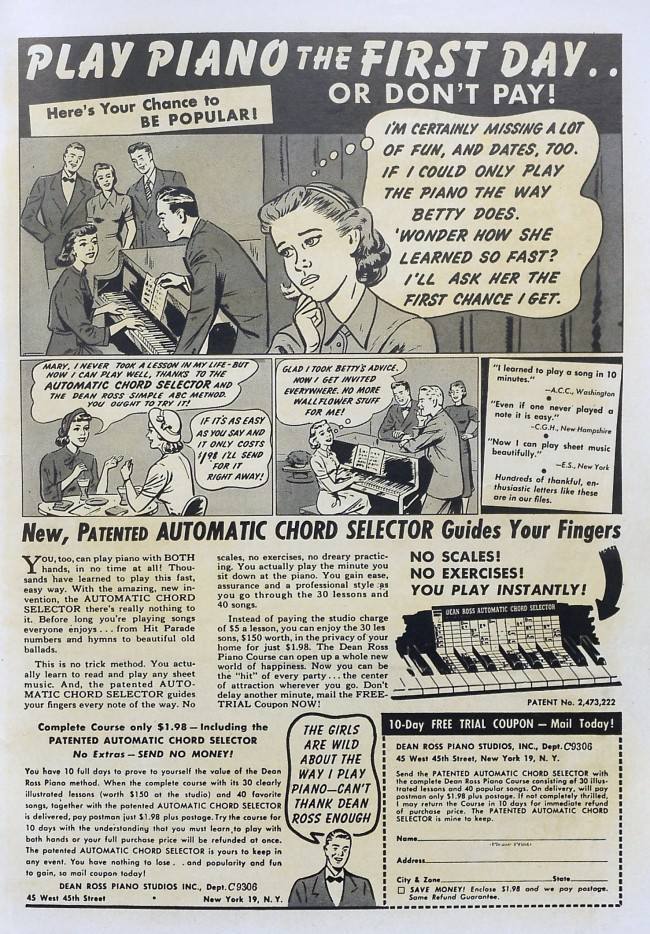 "DOUBLE REFUND GUARANTEE"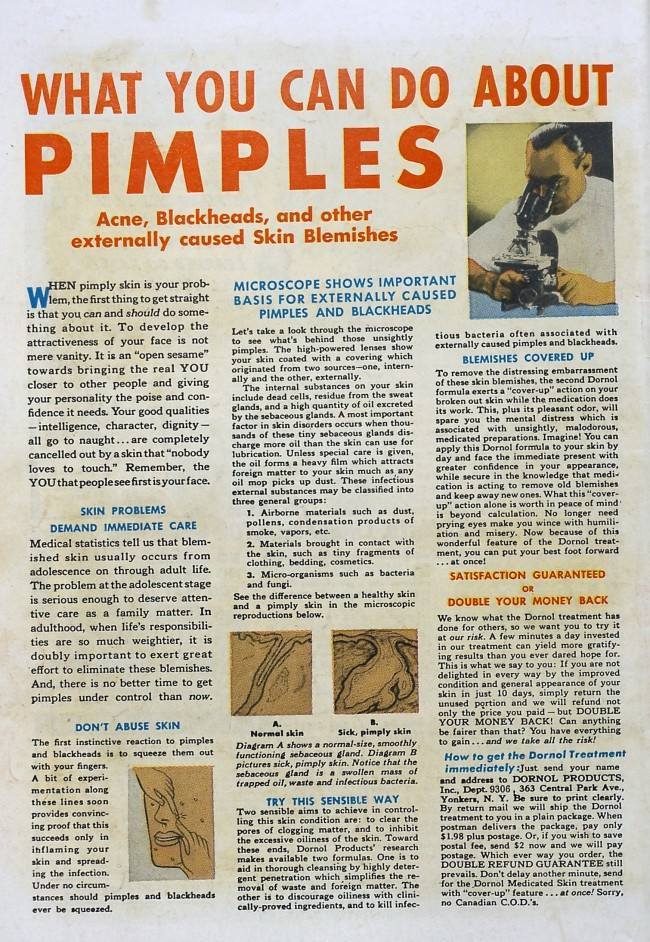 The 10-day free trial is up. What d'yer mean the watch says you've only had it for 8 days?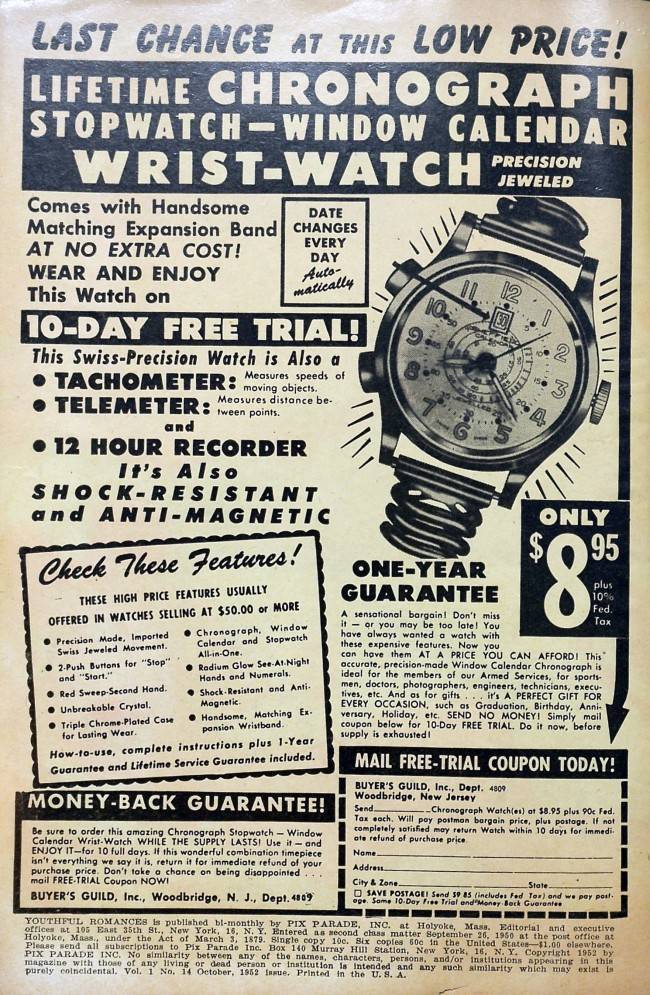 No-one laughs are Brian any more.