African-American illustrator and artist Gene Bilbrew was born in Los Angeles in 1924. "His life is sketchy," writes Jim Linderman. "In fact, even his 1974 death of a heroin overdose in the back of minor mobster Eddie Mishkin's bookstore on 42nd Street in Manhattan is poorly documented, especially for an artist whose work has had such an influence."
The prolific artist who painted sturdy men and indelicate women married but had no children. He gave no interviews, or at least no one wanted to interview him. But he left behind a large body of work in the form of magazine illustrations for fetish titles and painted covers for racy pulp fiction paperbacks. Sex sold. Gene Bilbrew's art helped it sell by the bucketload.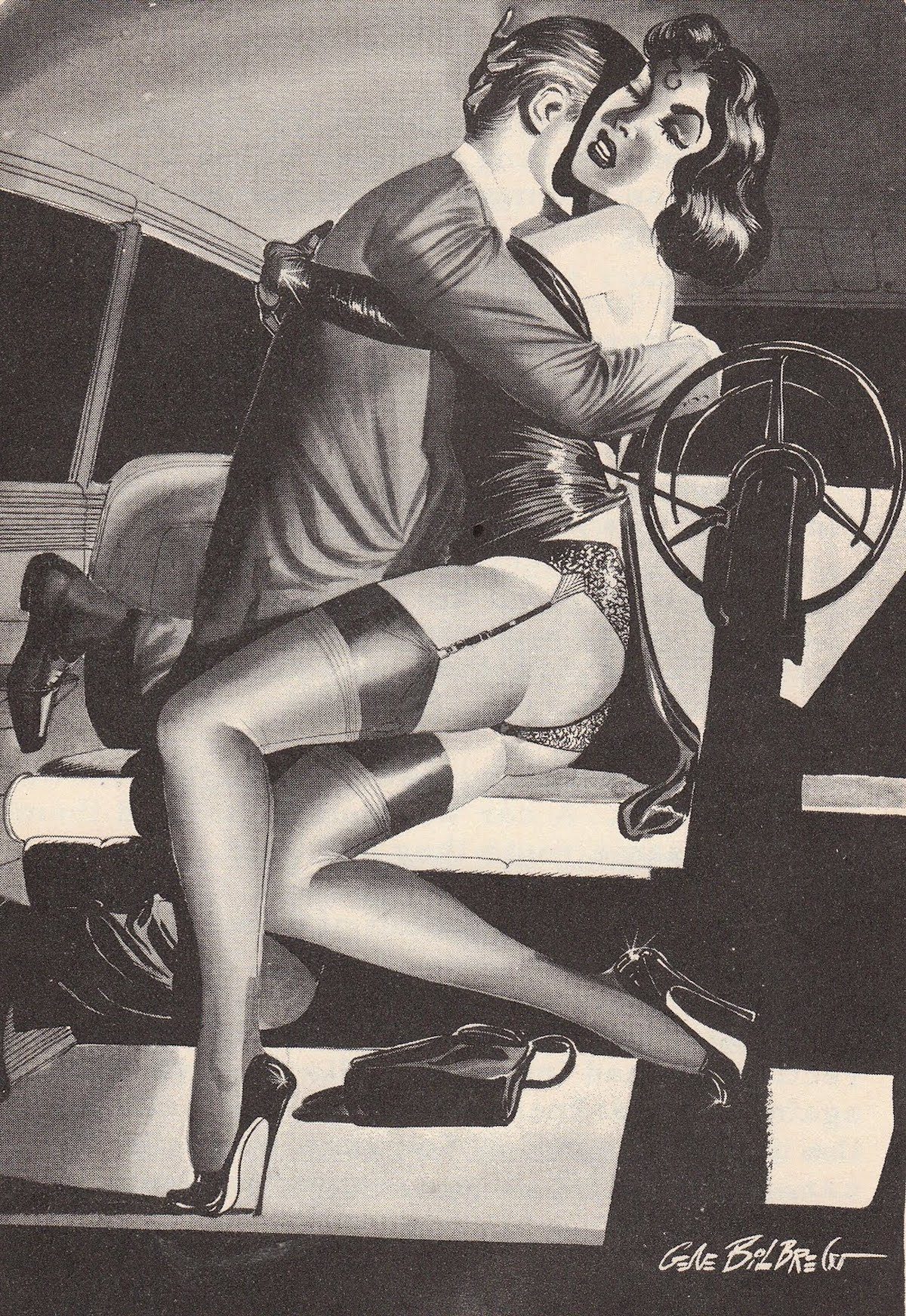 What we know of Gene Bilbrew, aka a.k.a. "Eneg", has been compiled by Richard Pérez Seves in his terrific book The Unsung Legacy of a Fetish Art Pioneer. A shorter version of the book appeared on the bynwr website, in which Richard wrote:
"As for what is known of the artist, nearly all of it has come through the historical introductions written by fetish art publisher J.B. Rund, who reprinted seven volumes of Bilbrew's golden age work as part of the Bizarre Comix series in the 1970s and '80s. Bizarre Comix, as Rund informed me, was packaged through Star Distributors Inc., where William "Bill" Alexander was art director for a number of years. This gave Rund an opportunity to ask Alexander about his childhood friend and one-time studio mate.

"To the best of his memory, Alexander recalled that Bilbrew's first art-related project was in contributing the storyline for a comic Alexander illustrated – reputed to feature the first black superhero character – The Bronze Bomber, which ran in the African-American newspaper Los Angeles Sentinel."

The 1950s Performer & Artist
"Bilbrew made it to the stage, if only in a minor role" says Linderman. "He somehow finagled himself into temporary membership in The Basin Street Boys [formerly the Mellow Tones] a LA based Doo Wop group with one hit, the prophetic I Sold My Heart To The Junkman. The song was later recorded by Patti Labelle and has been performed in concert by no less than Bette Midler and Bruce Springsteen.
"The group broke up leaving Eugene in New York City. A warning to the faint… since Bilbrew obviously fell into some bad habits in the Big Apple, you would be correct to assume most of the young black man's talent was directed at artistic pursuits even less, umm…'acceptable' than the lurid sleazy covers of these 1965 paperbacks from my collection, so if you choose to google him up with your preferences open, you might be disturbed. There are literally thousands of entries on Bilbrew and his work on the web, and yet the "real" art world seems to know virtually nothing about him. This may be due to his 'way outside the norm' life and body of work, but it could just as easily be due to his race or the fact that virtually none of his original work survives.
"Although he was accepted into the program at the "Cartoonist and Illustrators School" (later titled the School of Visual Arts in 1956, where he shared a class with Steve Ditko and Eric Stanton) one suspects his drift into drug addiction and work which was was largely considered pornographic at the time may have been at least partially caused by discrimination."
Perez takes up the tale of how sleaze beckoned:
One fateful day, as Stanton later recalled, he caught sight of an illustration on Bilbrew's desk that made him pause: it featured a full-blown bondage fantasy—and right away this proved an ice-breaker.

By then, for several years, Stanton had been working for Irving Klaw, the self-proclaimed Pin-Up King [perhaps now best known for the work with Bettie Page], who was also a pioneering merchant of fetish art. Not only did Stanton produce art for Klaw, he was practically his right-hand man, working the counter at Klaw's brick-and-mortar store on 14th Street, as well as helping out with Klaw's hush-hush bondage fantasy shoots on select weekends…

With a Klaw meeting arranged by Stanton, Bilbrew presented samples of his most "bizarre" art. Klaw's response was encouraging, and Bilbrew recognized his destiny: reinventing himself as a renegade artist known as "Eneg" ("Gene" spelled backward).
Gene Bilbrew – The 1960s Fetish At Covers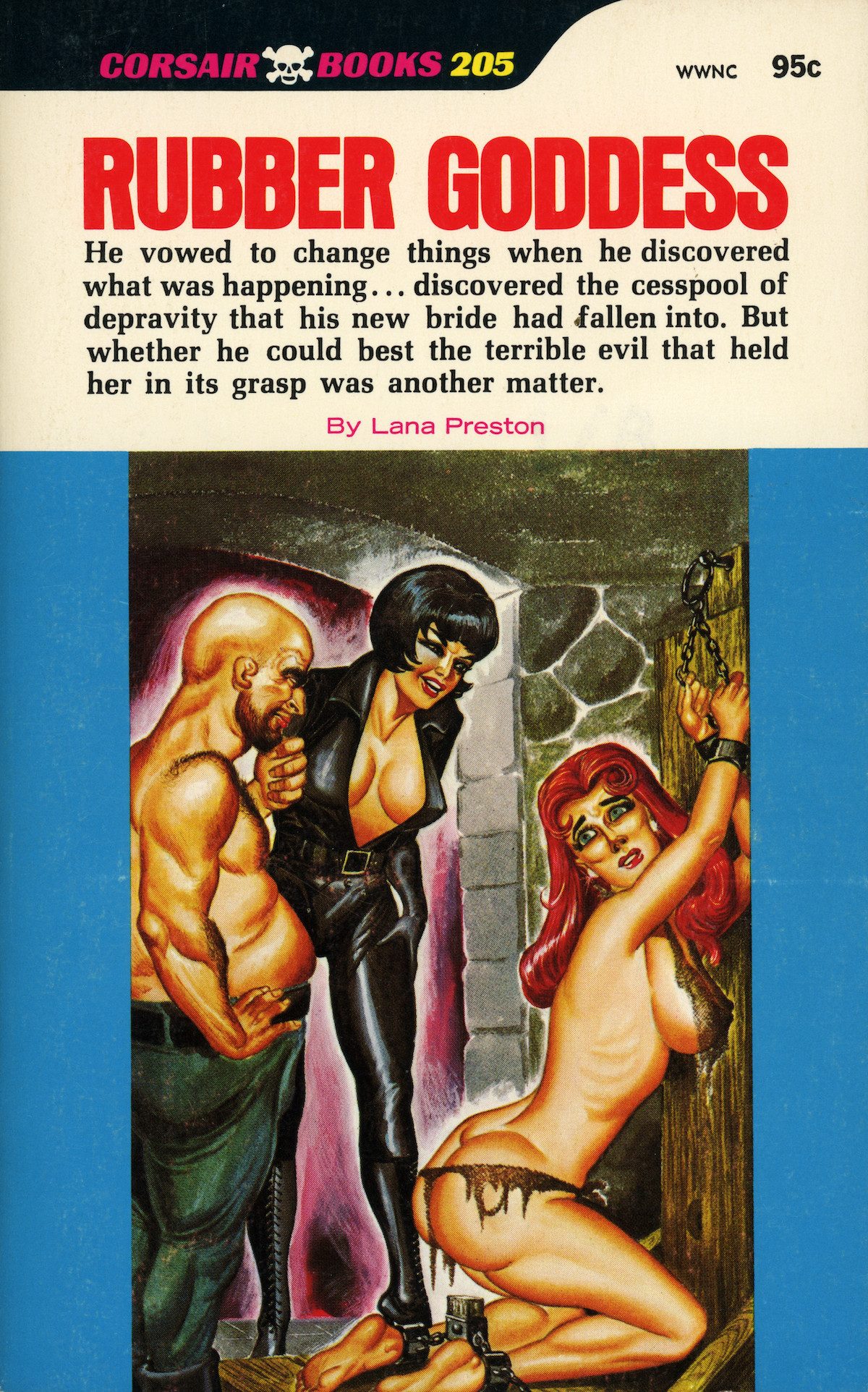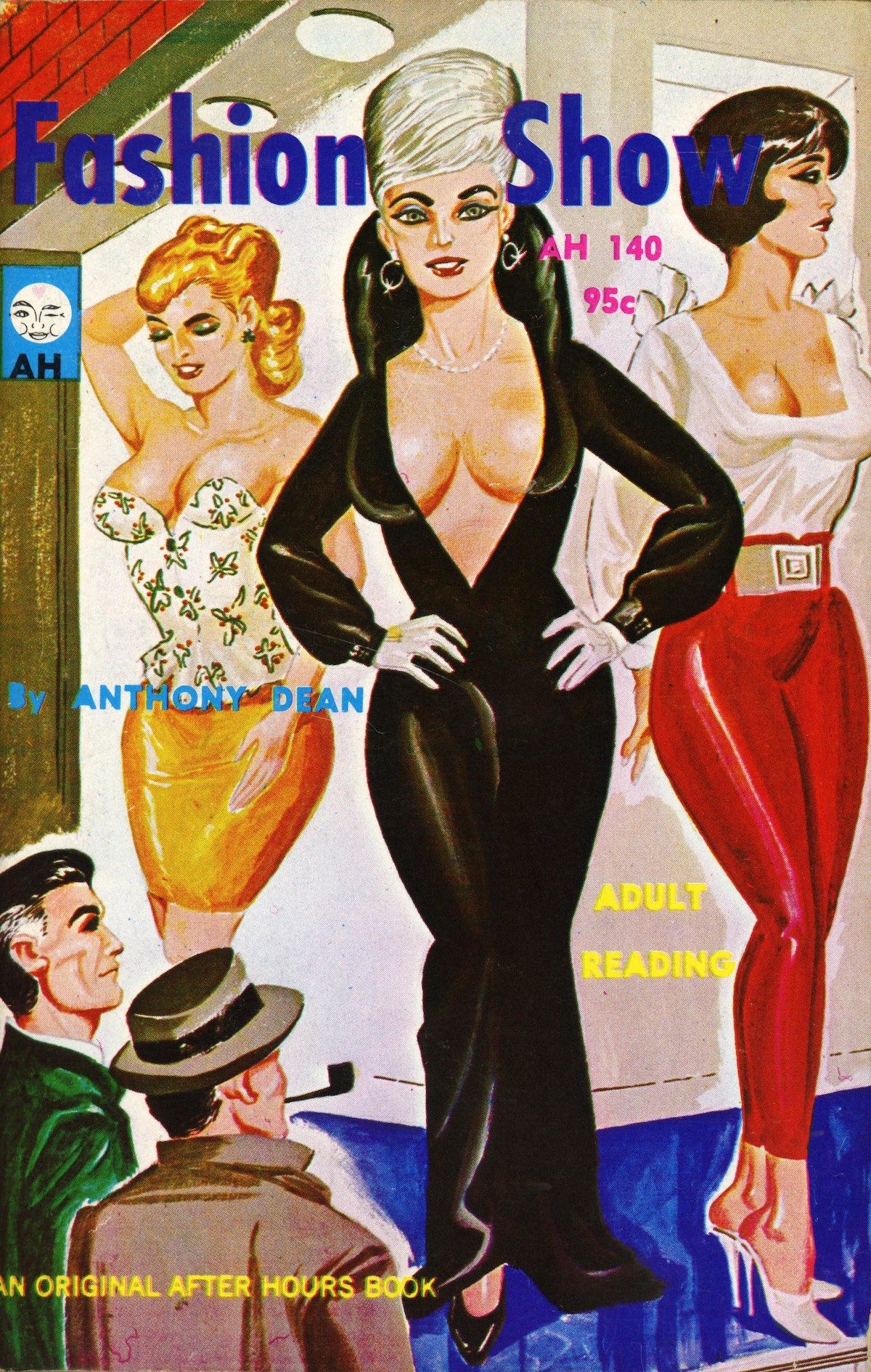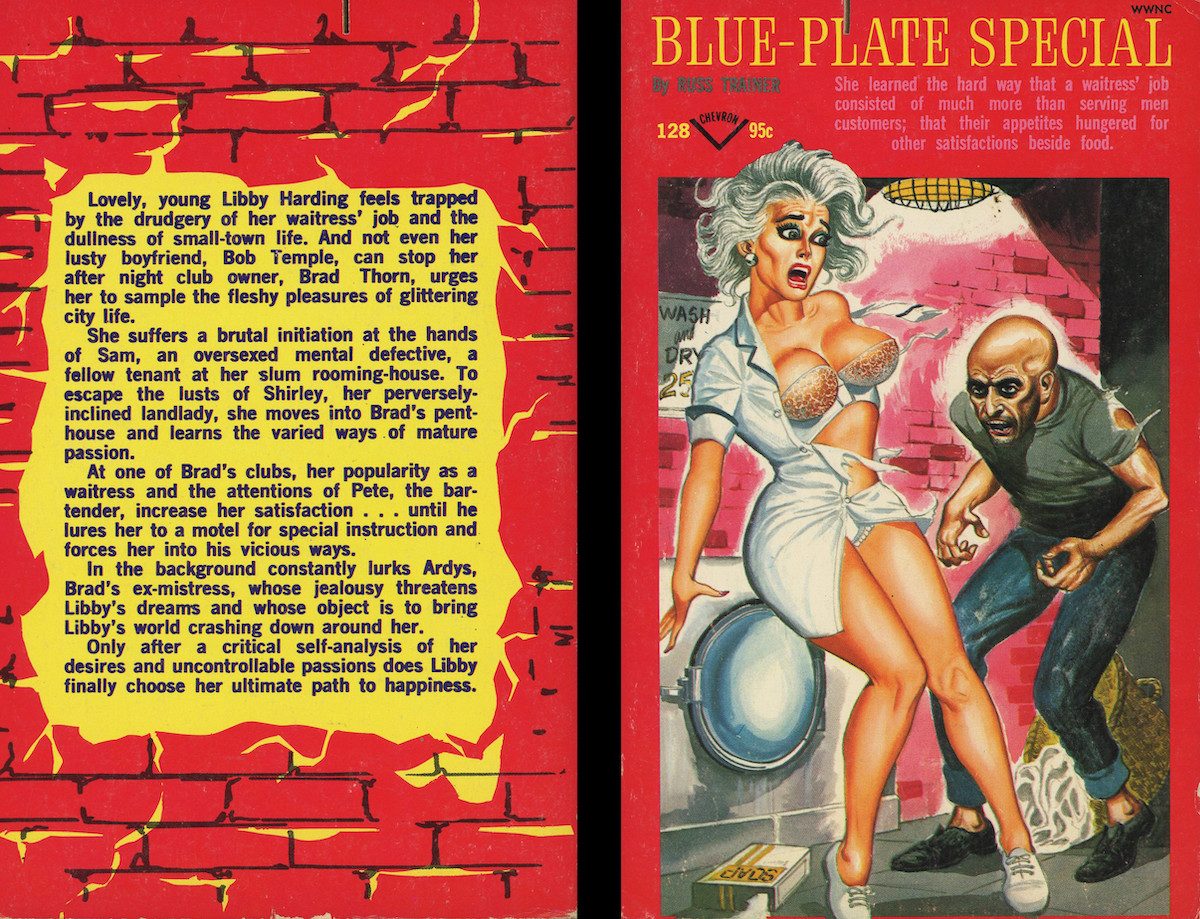 Read more in Sin-A-Rama book published by Feral House and Richard Pérez Seves's The Unsung Legacy of a Fetish Art Pioneer. Via Jim Linderman.