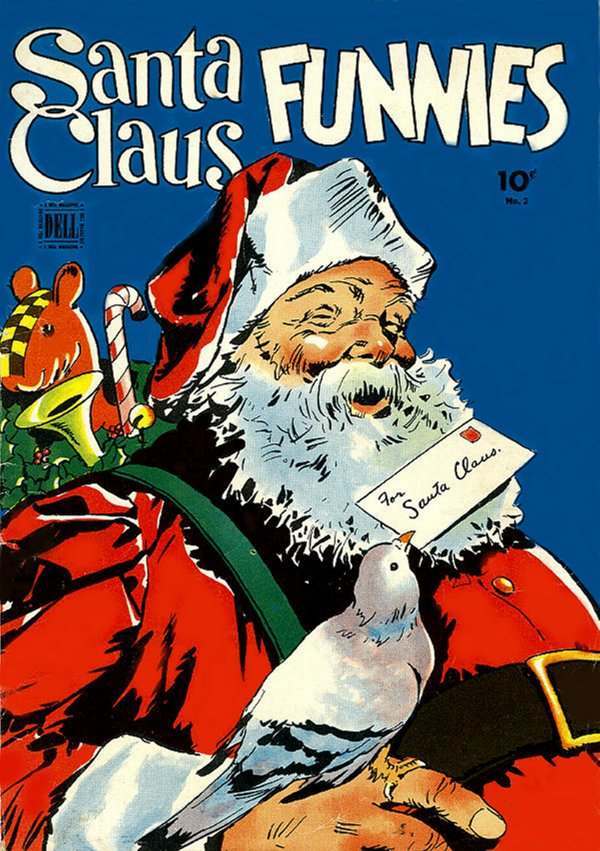 Enjoy this 1943 comic book featuring a psychedelic mushroom chomping Santa Claus. It's sort of a take-off on Alice in Wonderland but with Santa.
Says Pappy:
Santa meets Alice and goes down the rabbit hole in this story from Dell's Santa Claus Funnies #2, 1943. It's a clever reworking of the familiar Lewis Carroll story.The unknown artist also used Sir John Tenniel's classic illustrations as the basis for the Wonderland characters.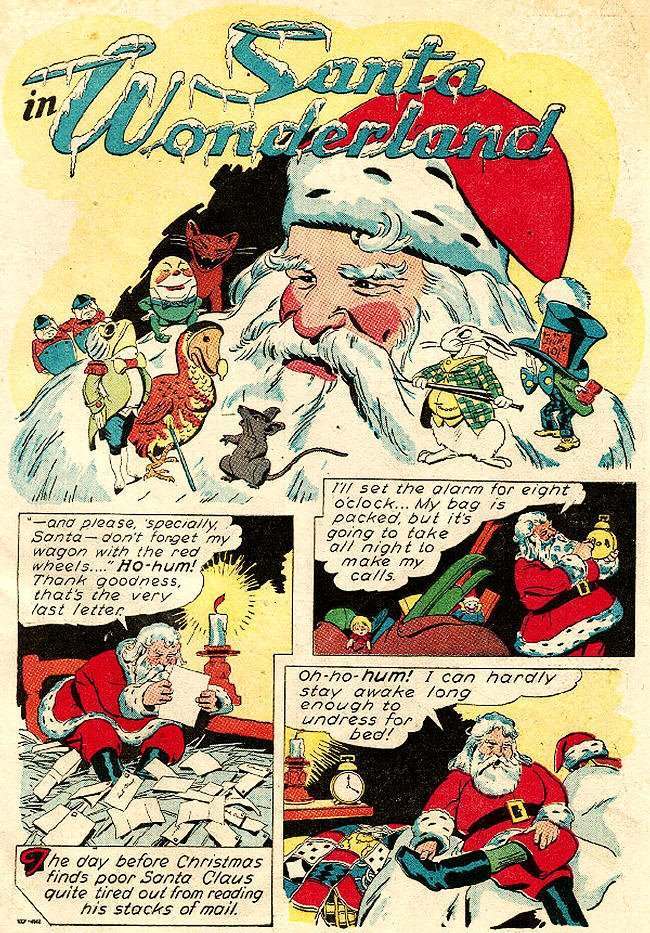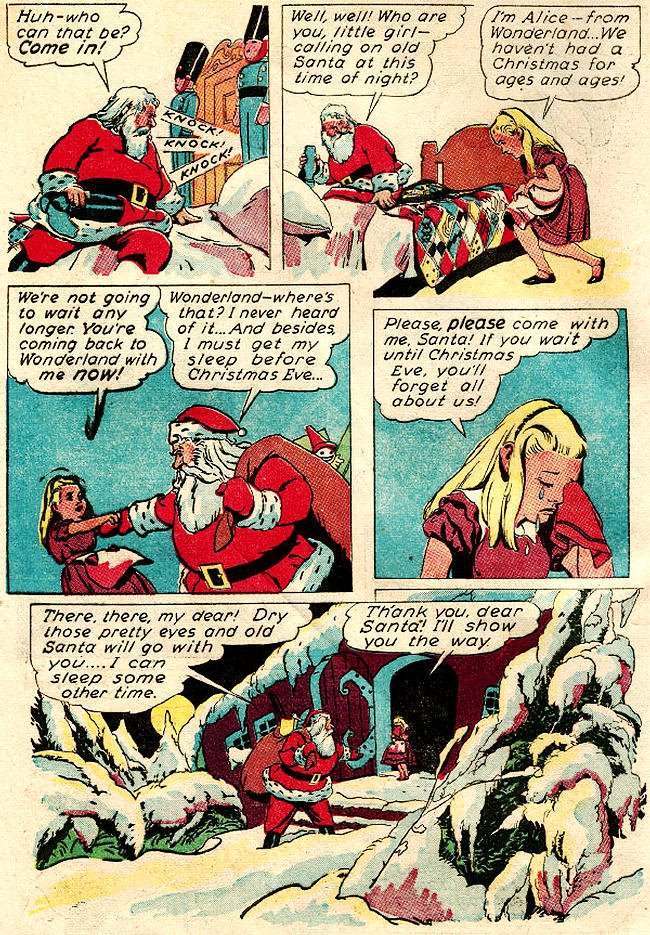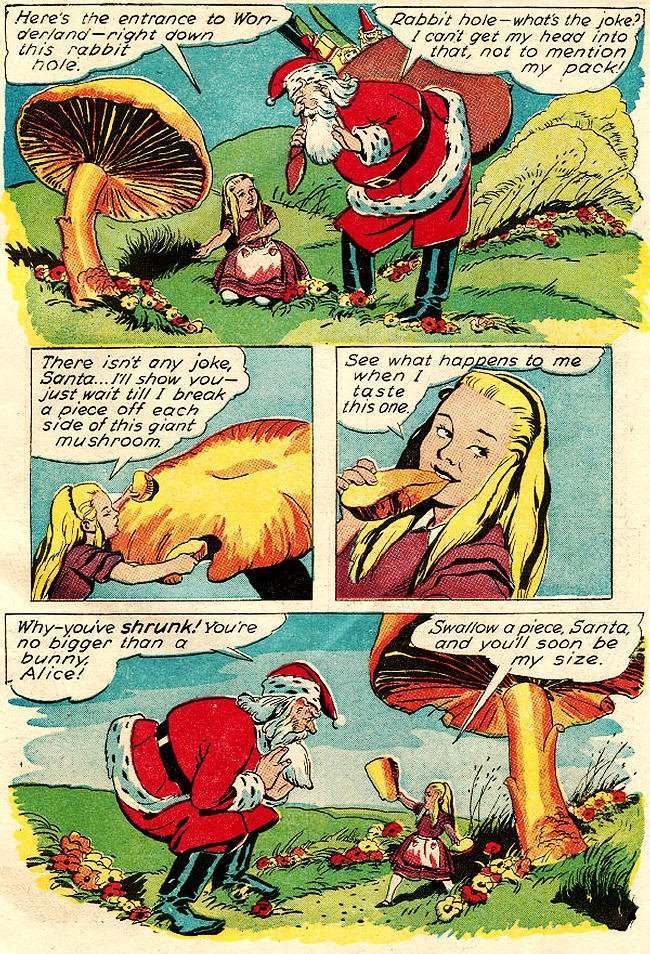 It starts with Alice who just can't keep her hands off the shrooms. You can almost hear White Rabbit playing in the background as she entices St. Nick to take a bite…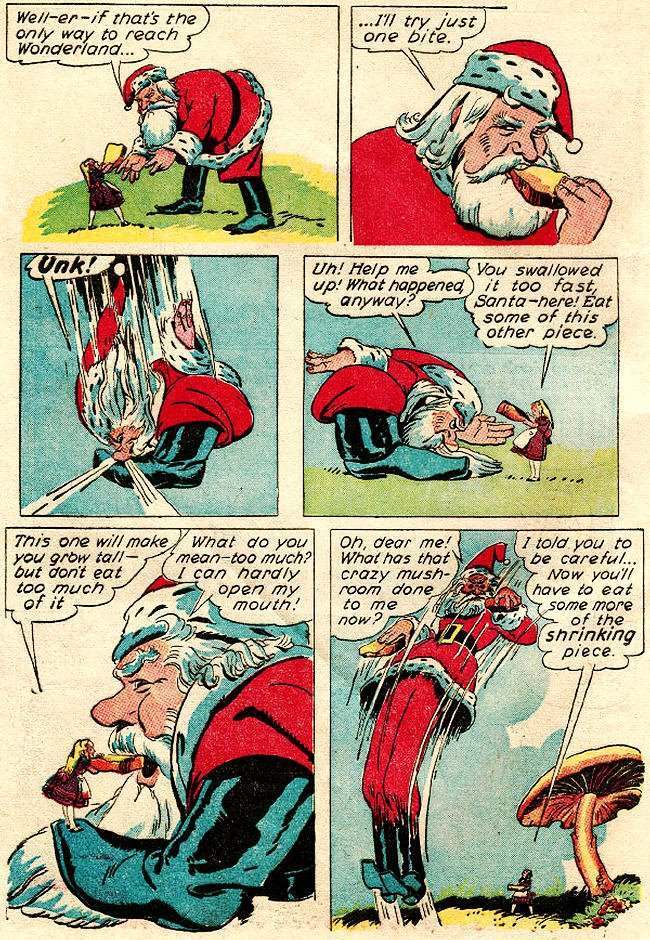 Well, you don't need to tell Santa twice – he's all over that shroom, and munches it greedily…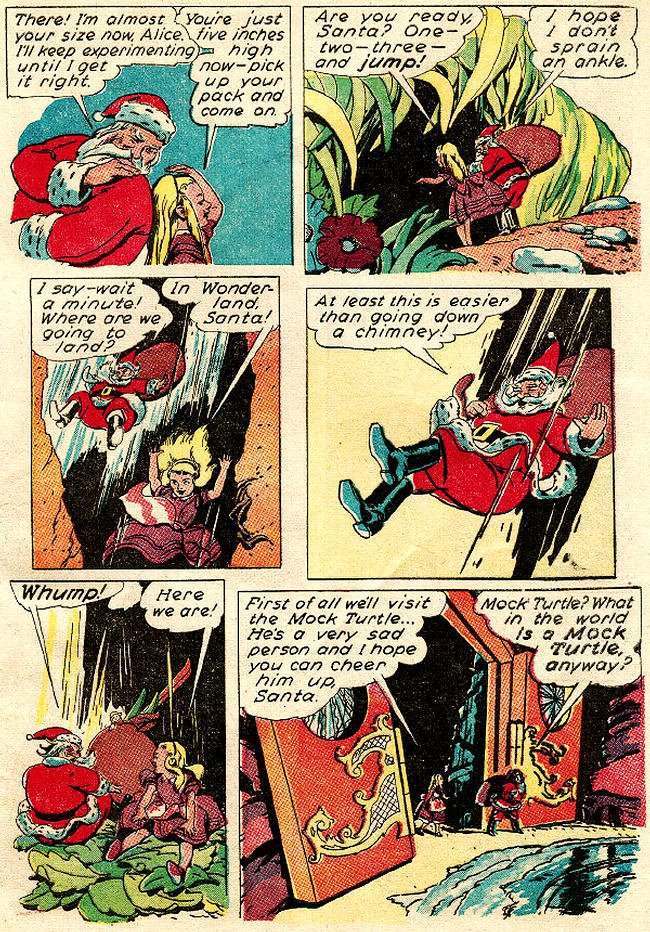 Of course, it isn't long before Santa's tripping all over the place.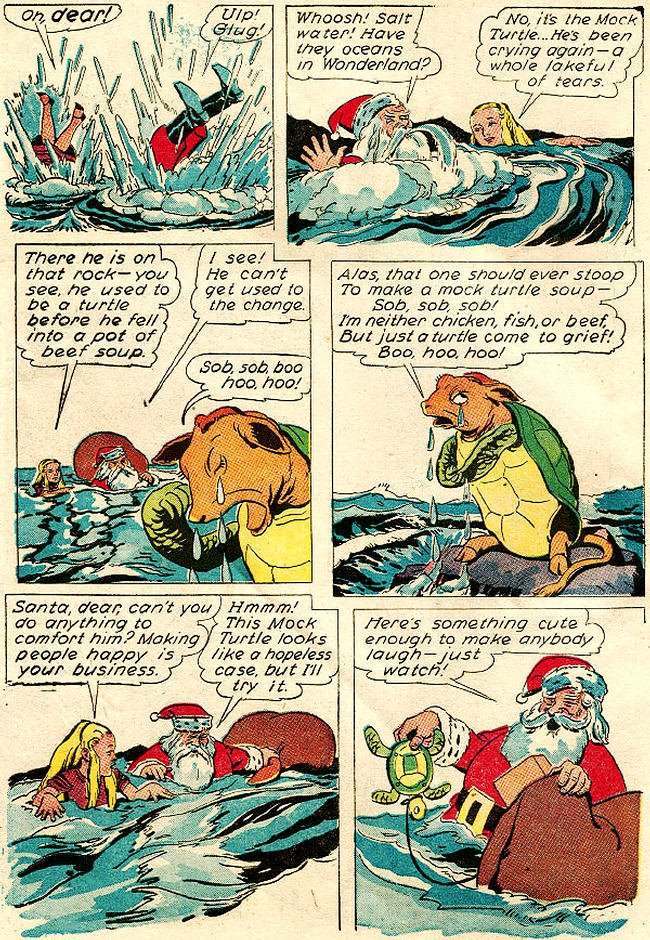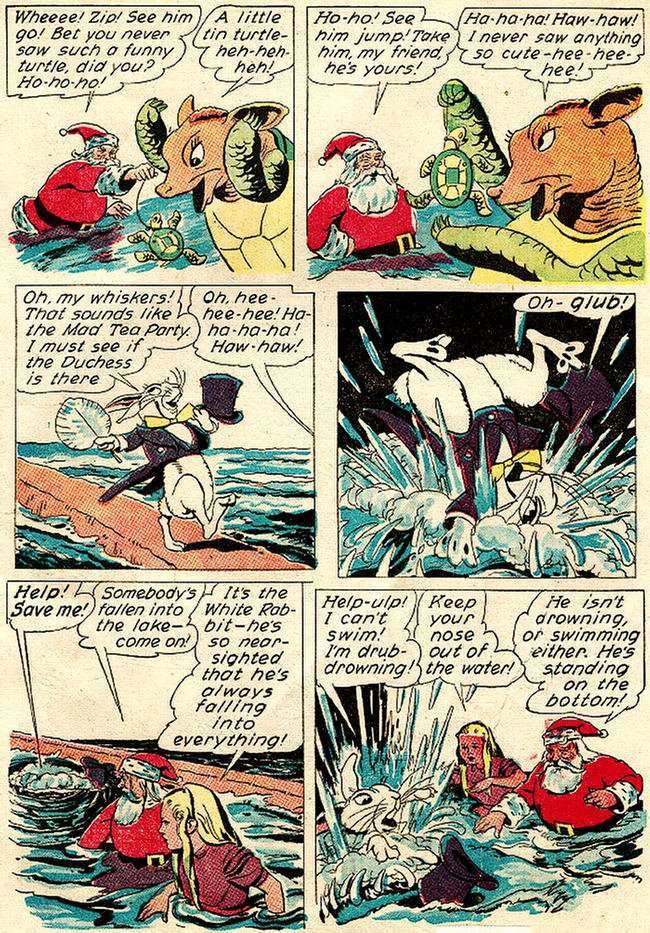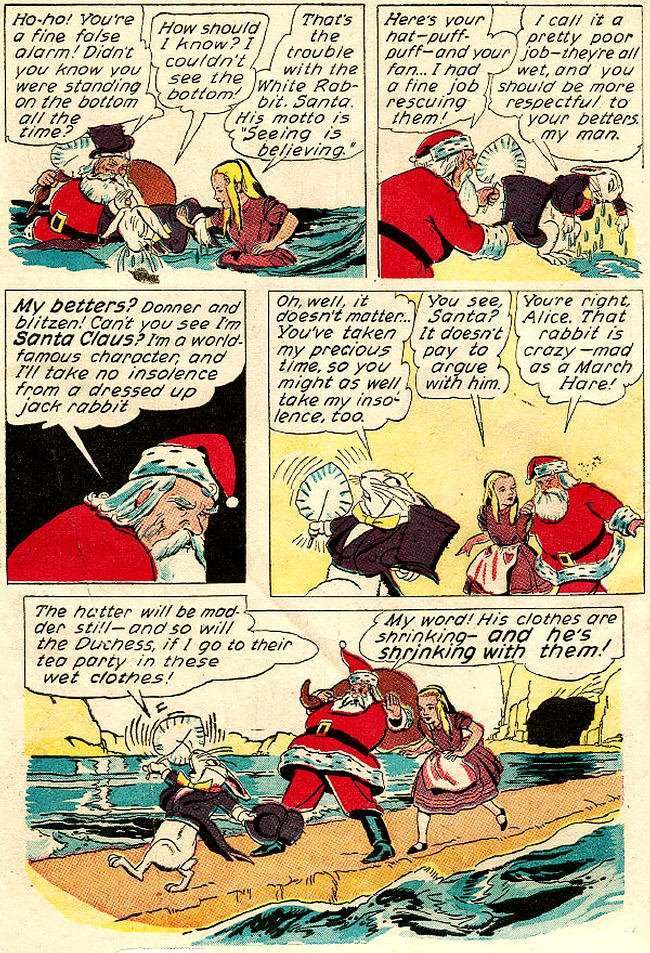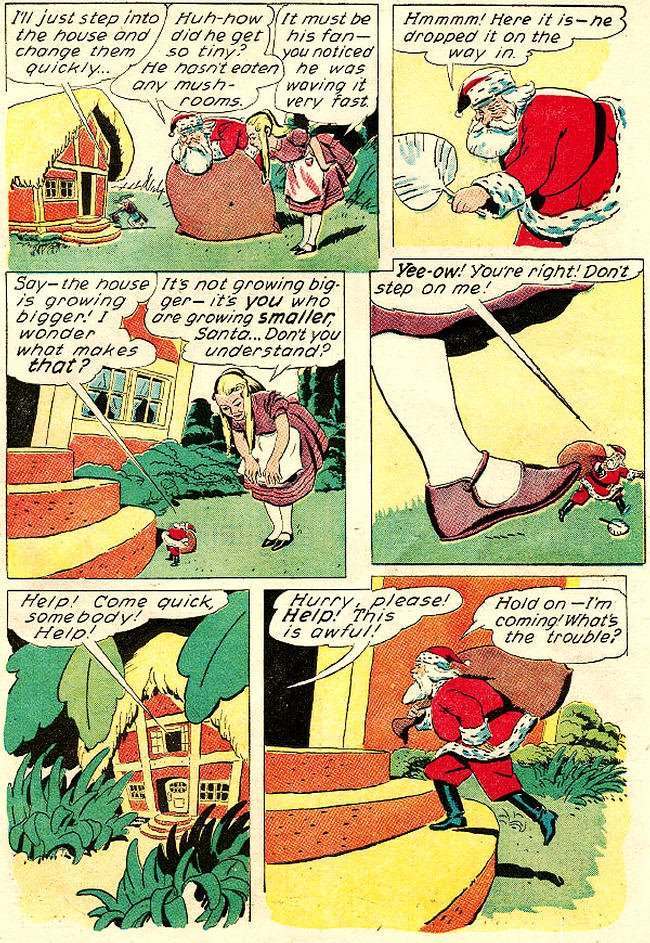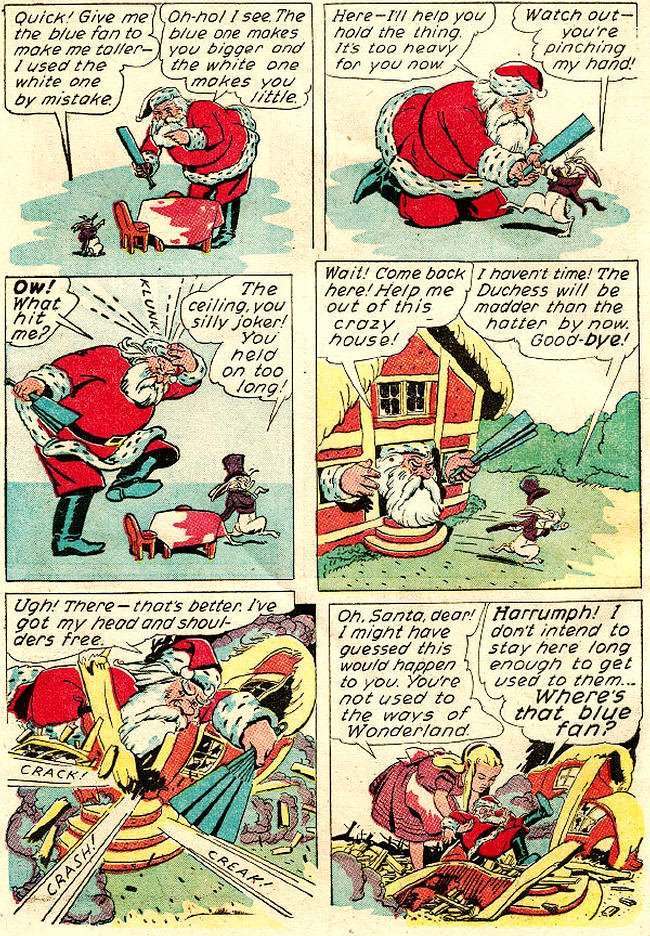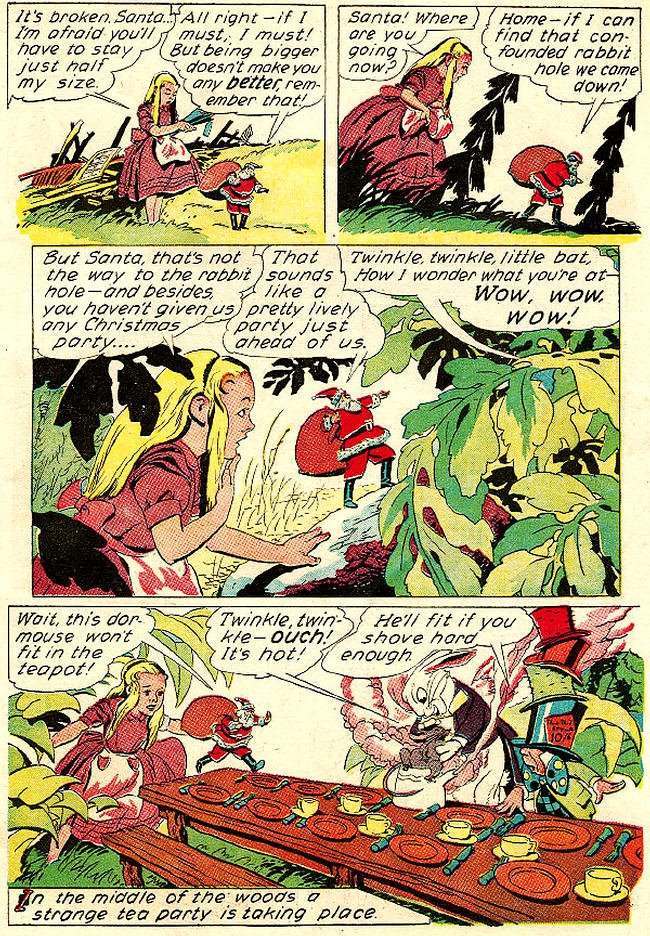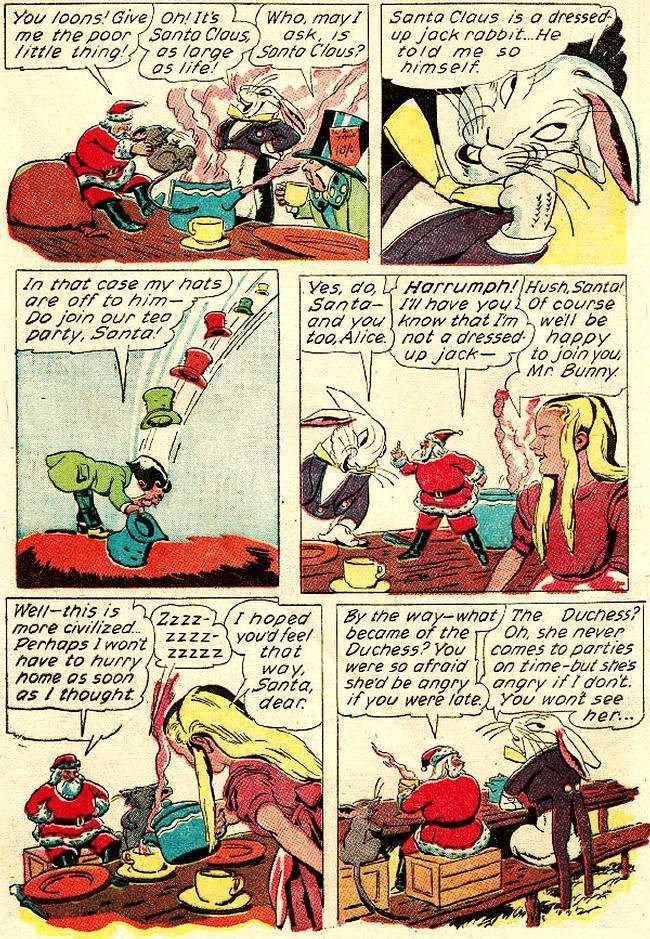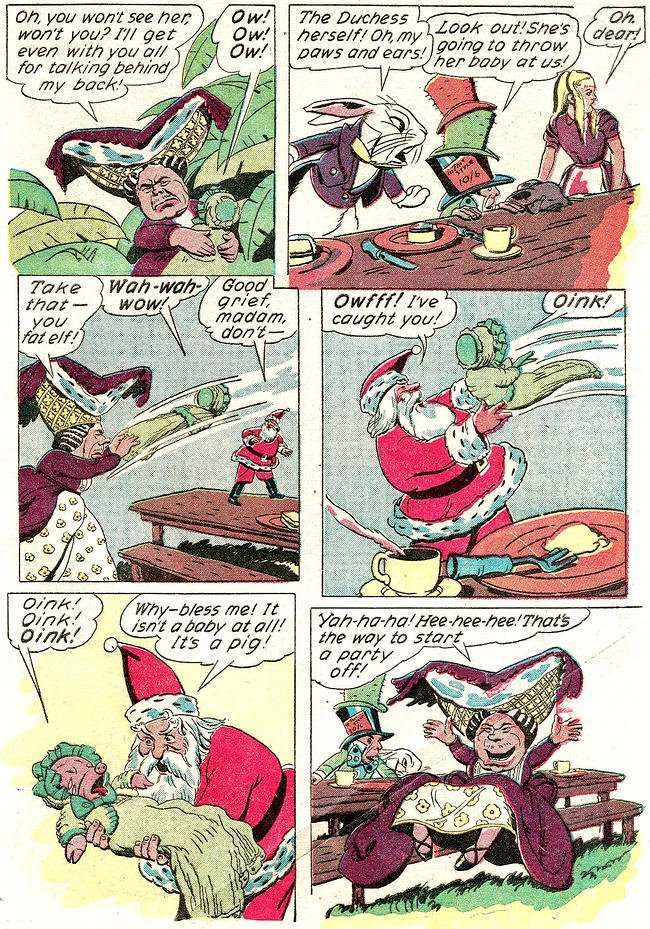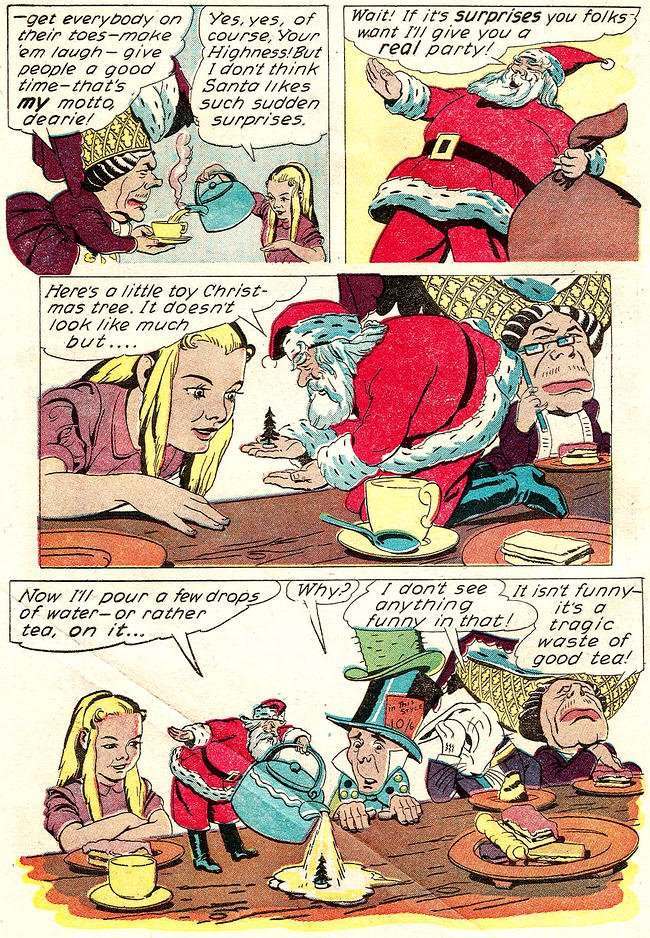 Happy Christmas!
Via: Pappy Golden Age Of Comics