Lewis Carroll's classic story Alice's Adventures in Wonderland was first published in 1865. It featured Sir John Tenniel's illustrations, which imagined Alice in a mid-Victorian pinafore, apron and stockings.
Tenniel's depiction of Alice was the standard for the rest of the 1800s, but by the turn of the century, when the book went out of copyright, other illustrators reimagined the tale. Salvador Dali interpreted her look in kaleidoscopic blurs and swirls, Ralph Steadman gave her a devilish glint, and in 1943 Alice was dressed in red and ate mushrooms with Santa.
Here we see Willy Pogany's 1929 illustrations in pen and ink. Alice is taller, thinner, a bit older, dressed in a short, plaid skirt, short sleeve top with a tie, and knee socks. Her hair is bobbed in the pageboy style. Alice moves with the times.
Willy Pogany (1882 – 1955) was a prolific artist and illustrator. He created set designs for opera and ballet, and in the 1930s and 1940s he became Art Director for several Hollywood films, such as Wonder Bar (1934), Palmy Days (1931) and Dames (1934). He also designed the swimming pool at the St. George Hotel in Brooklyn Heights, New York, at the time the largest salt-water pool in the world at 120 feet.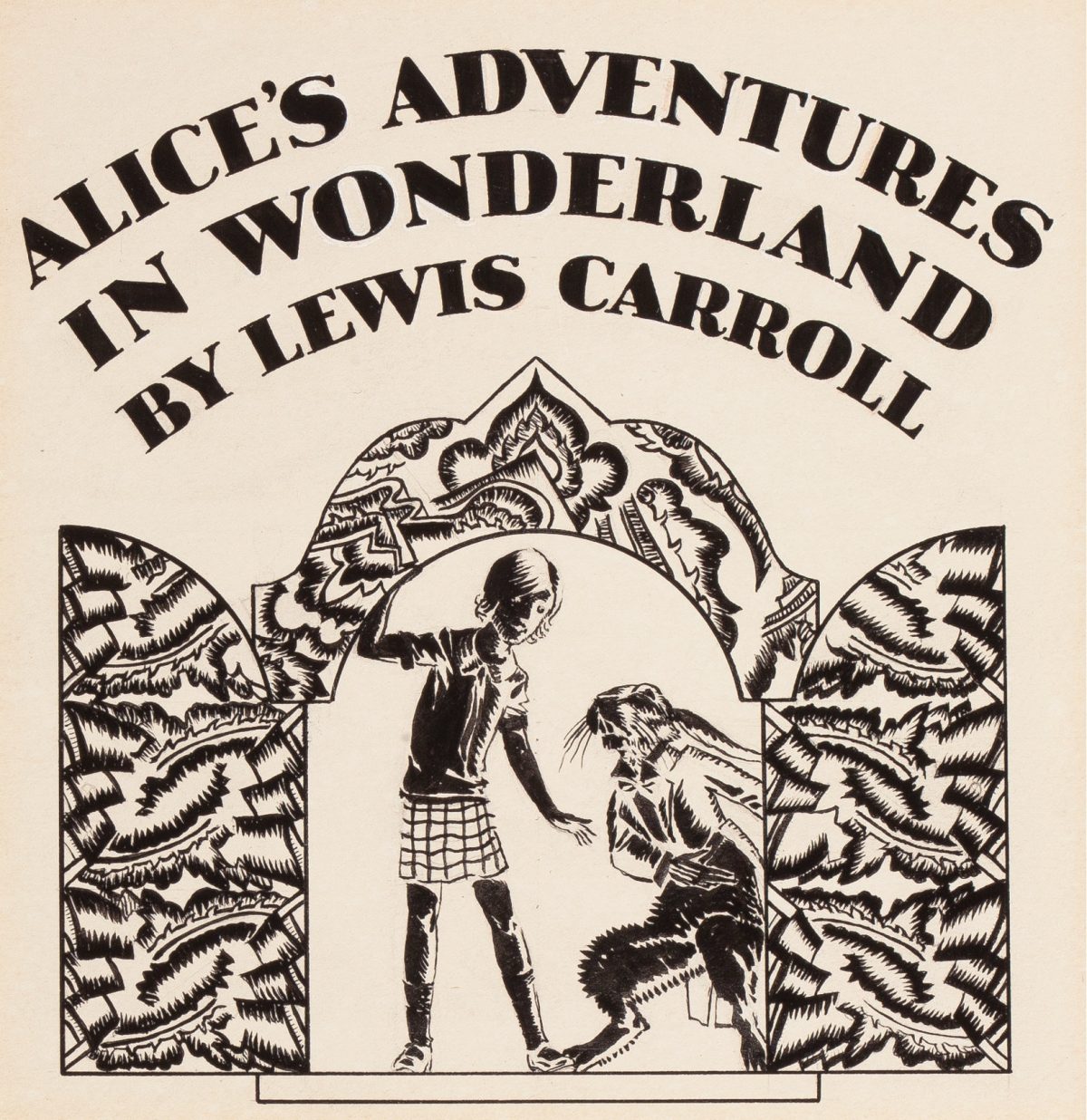 Born Vilmos Andras Pogany in Szeged, Austria-Hungary, he trained as an artist before moving to Munich, Paris and London, where he remained for 10 years from 1904 to 1914, working as a book illustrator. In 1910 he illustrated an edition of Samuel Taylor Coleridge's Rime of the Ancient Mariner. In 1915, he emigrated to America.
In the US, Pogany worked for Samuel Goldwyn at United Artists from 1927, creating giant-size props for the ice cream factory set in Eddie Cantor's Kid Millions (1934). His illustrations appeared in books and the magazines American Weekly, McCall's and Metropolitan; he designed movie posters; and advertisements for such products as Palmolive soap.
Pogany's murals decorated New York's Heckscher Children's Theatre and Ziegfeld Theatre, and the Niagara Falls Power Station. His portraits included film stars Miriam Hopkins, Anna May Wong and Carole Lombard.