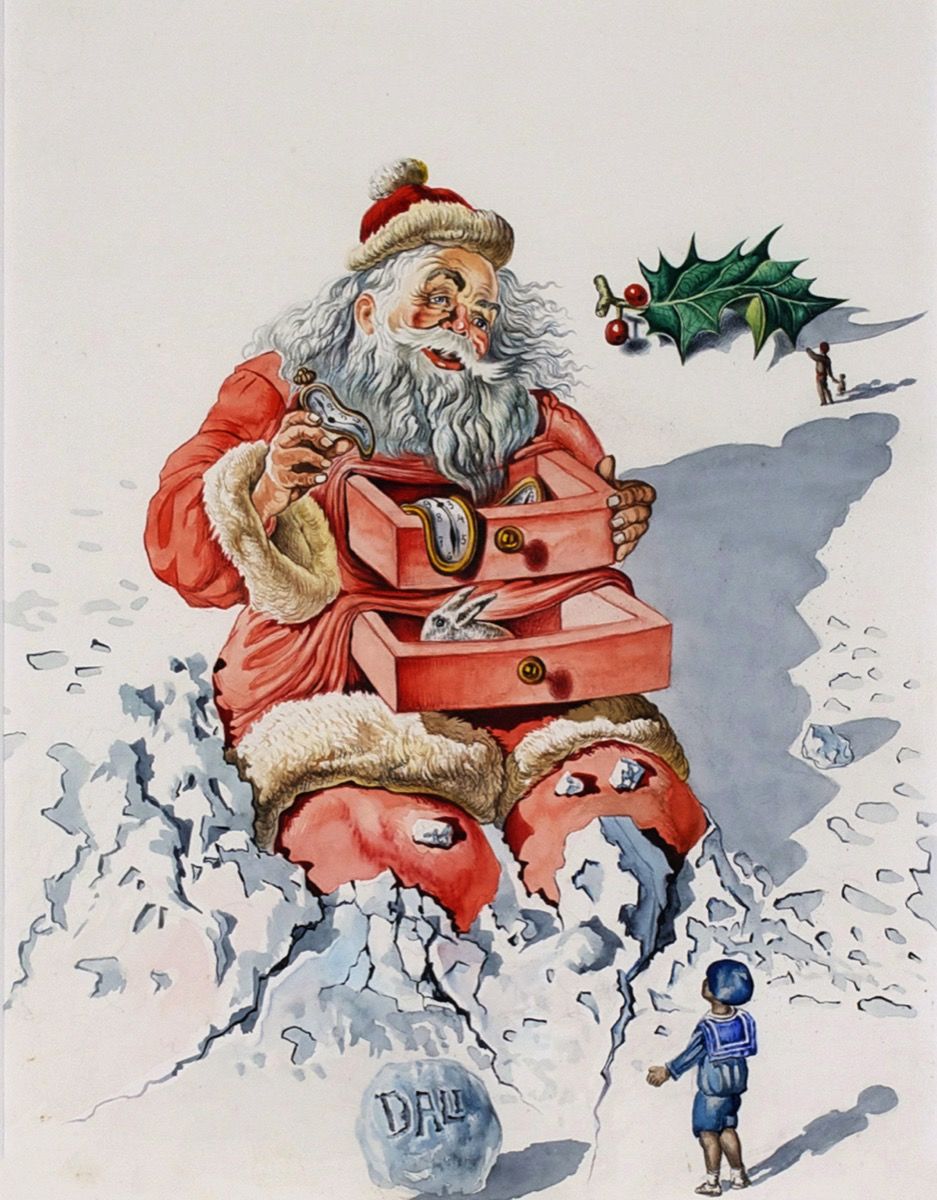 For Christmas 1960, Spanish artist Salvador Dalí (11 May 1904 – 23 January 1989) designed greeting cards for Hallmark. It was an odd fit. Hallmark makes those safe, sentimental cards, things whose existence negates any need for daring art. The act of giving the card is all. The image is more middle of the road than a dead hedgehog. The words inside polite to the point of suffocation. Hallmark cards are the antithesis of Dali, then, who was both funny and shocking. The great self-promoter painted beautiful burning giraffes and unsettling melting clocks. His bon mots include the strident: "Have no fear of perfection – you'll never reach it"; "I don't do drugs. I am drugs"; "Everyone should eat hashish, but only once"; and "An elegant woman is a woman who despises you and has no hair under her arms."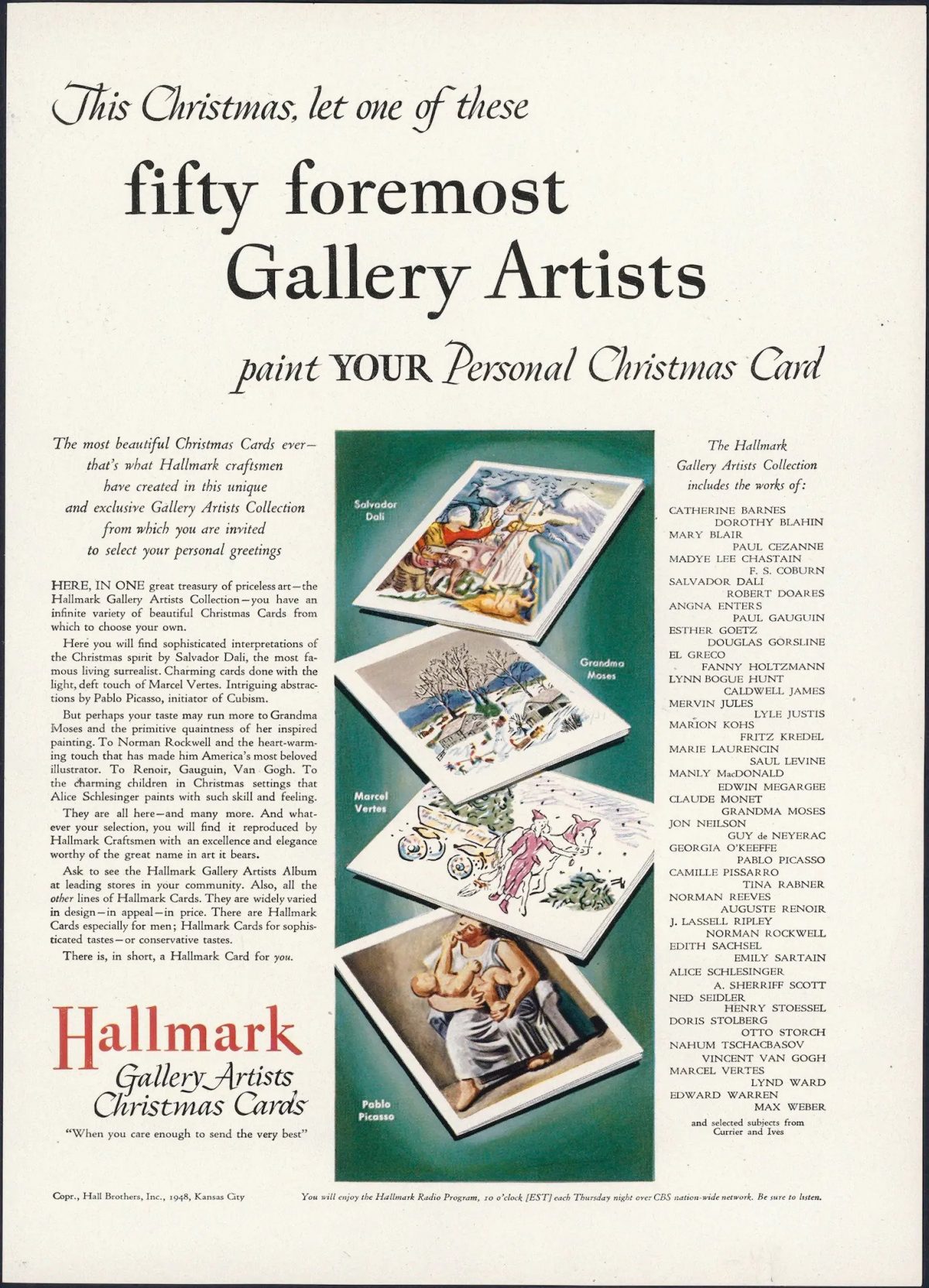 But the company thought it knew the market. "Hallmark began reproducing the paintings and designs of contemporary artists on its Christmas cards in the late 1940s, an initiative that was led by company founder Joyce Clyde Hall (August 29, 1891 – October 29, 1982)," says the Washington Post's Ana Swanson. "The art of Pablo Picasso, Paul Cezanne, Paul Gauguin, Vincent Van Gogh and Georgia O'Keeffe all took a turn on Hallmark's Christmas cards." As Hall noted in his autobiography, "through the 'unsophisticated art' of greeting cards, the world's greatest masters were shown to millions of people who might otherwise not have been exposed to them."
Dali made modern art popular and accessible. He'd painted the Christmas-themed interactive 'Double Dalí' cover for Vogue magazine's December 1946 issue. So Hallmark contracted him to create cards in 1948. His images of a headless angel, a glowing but featureless baby Jesus, and three wise men atop snarling camels did not sell. In 1959 they hired him for a second time, a commission for which Dali requested "$15,000 in cash in advance for 10 greeting card designs, with no suggestions from Hallmark for the subject or medium, no deadline and no royalties." The results (half of which he dashed off in the bathroom of his New York hotel room within an hour of signing the contract) were too racy, avant garde and perverted for Hallmark. They produced just two of the Dalí cards, a nativity scene and a depiction of the Madonna and Child – neither of which sold well. Hallmark swiftly dropped Dalí's cards from their product line.
Hallmark failed with Dali. Barcelona-based pharmaceutical laboratory Hoechst Ibérica also hired Dalí to create Christmas cards for their clients between 1959 and 1976. Like the Dali for Hallmark cards, some of those are also featured below.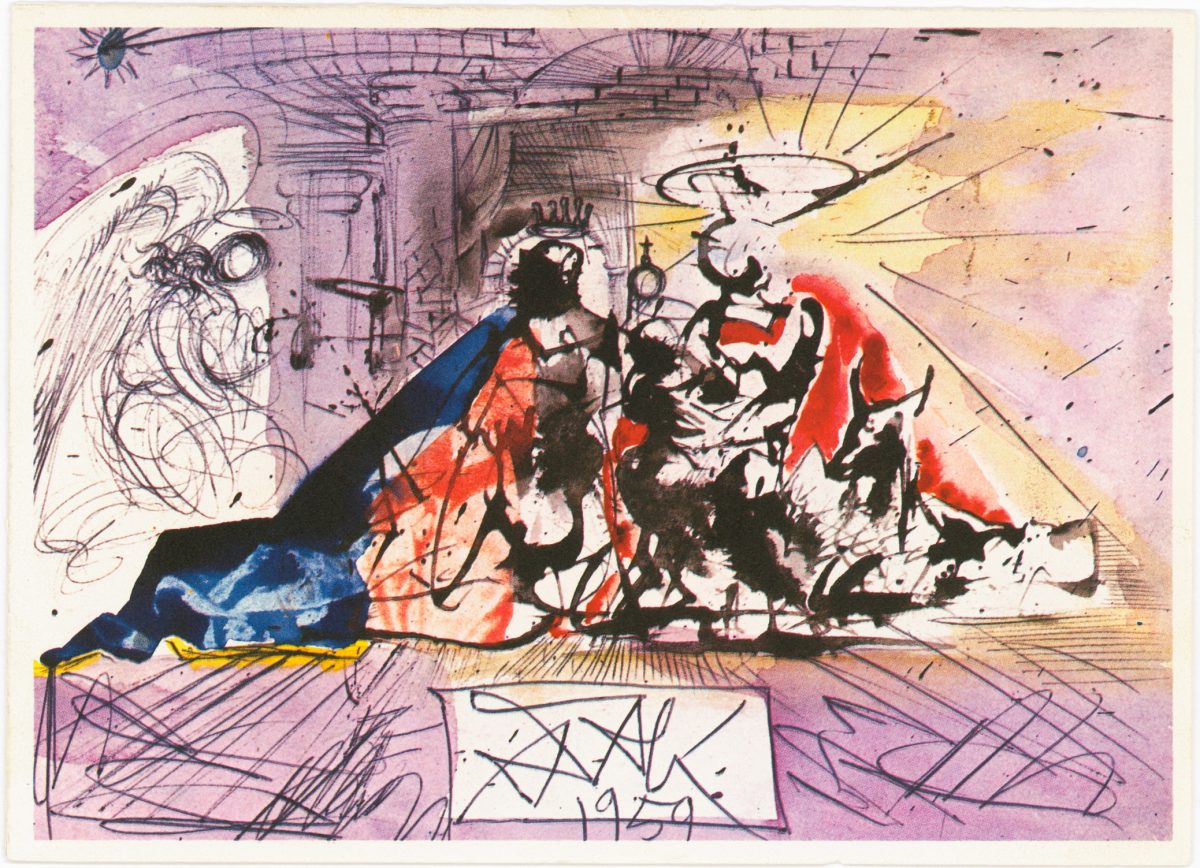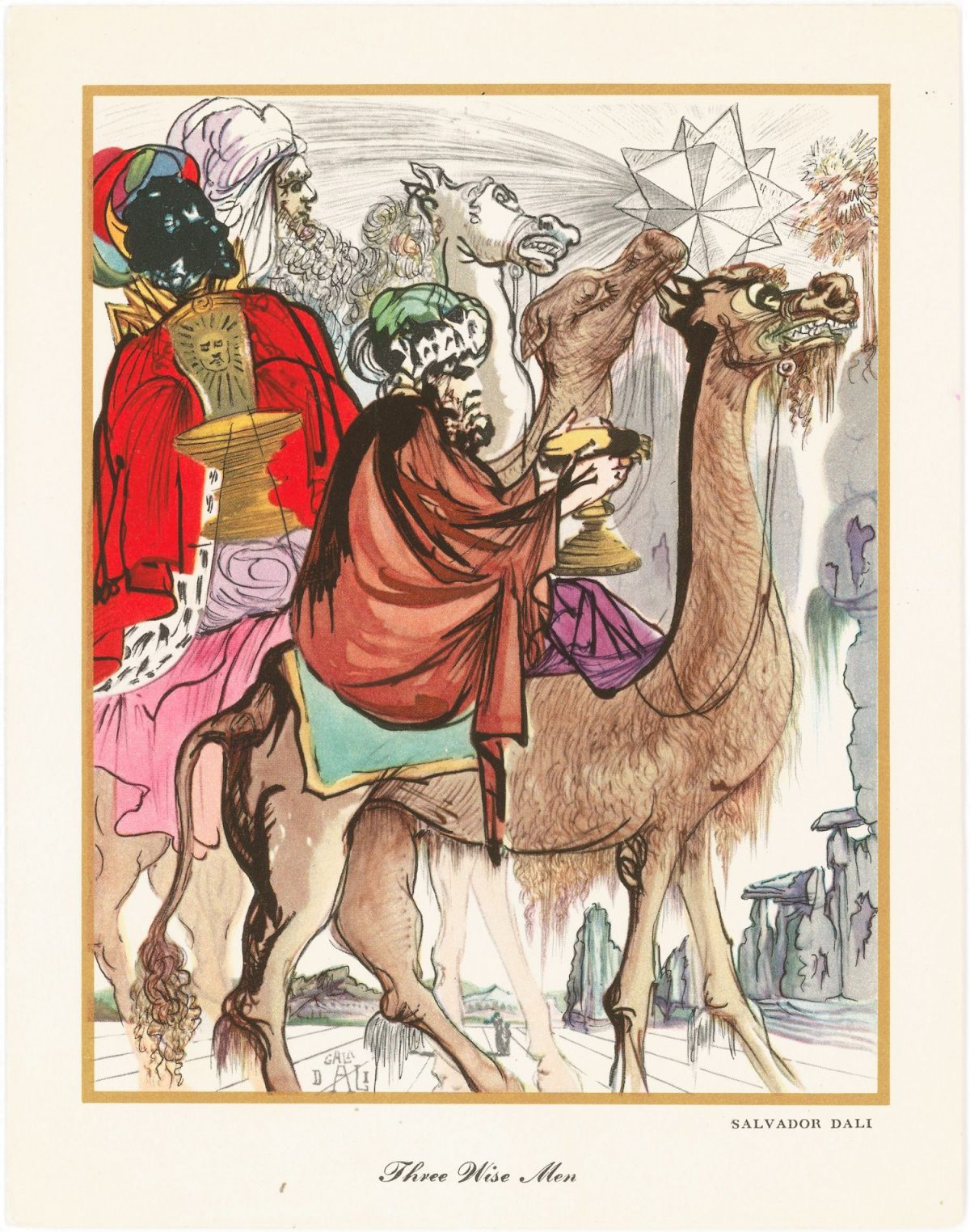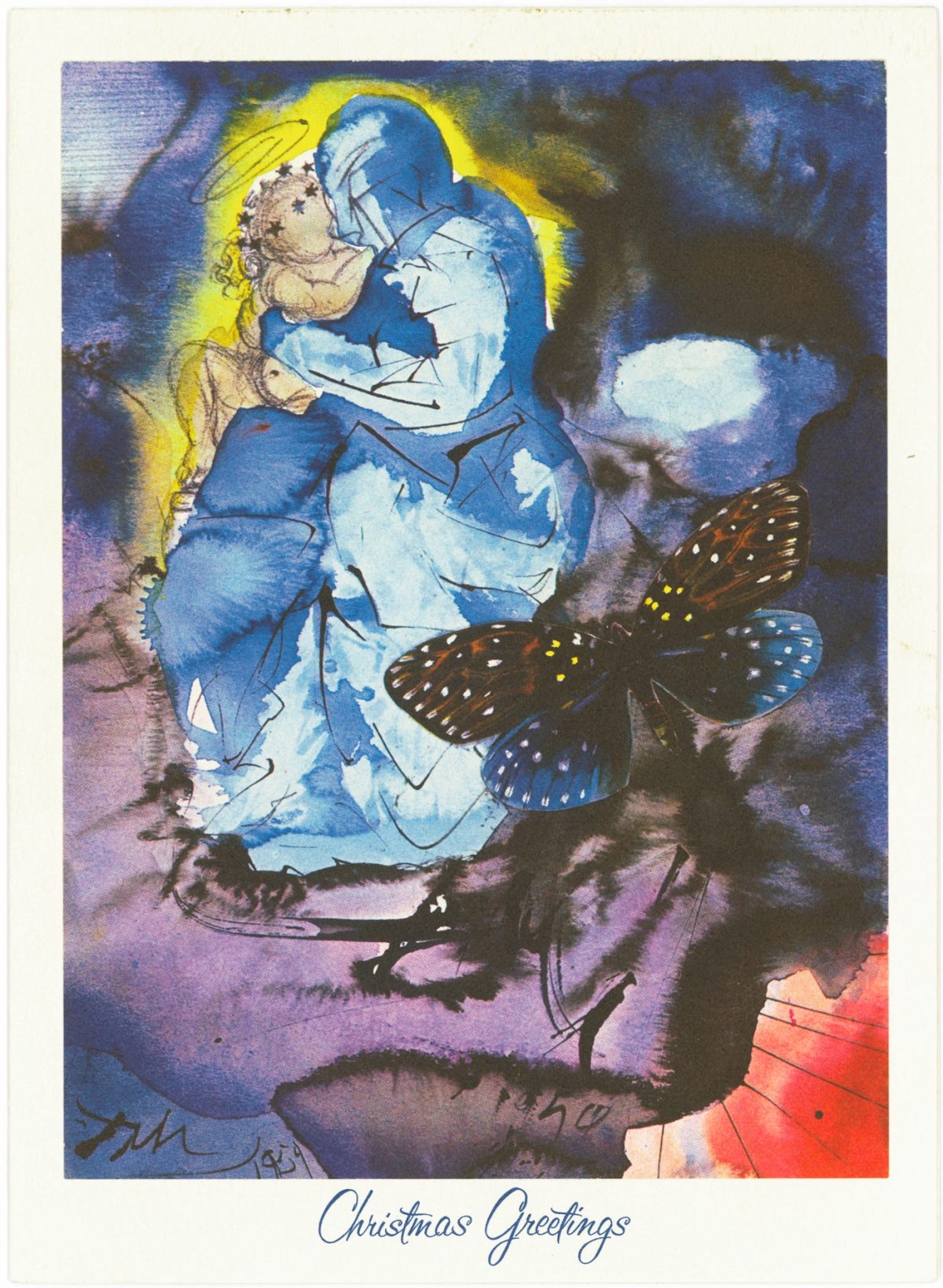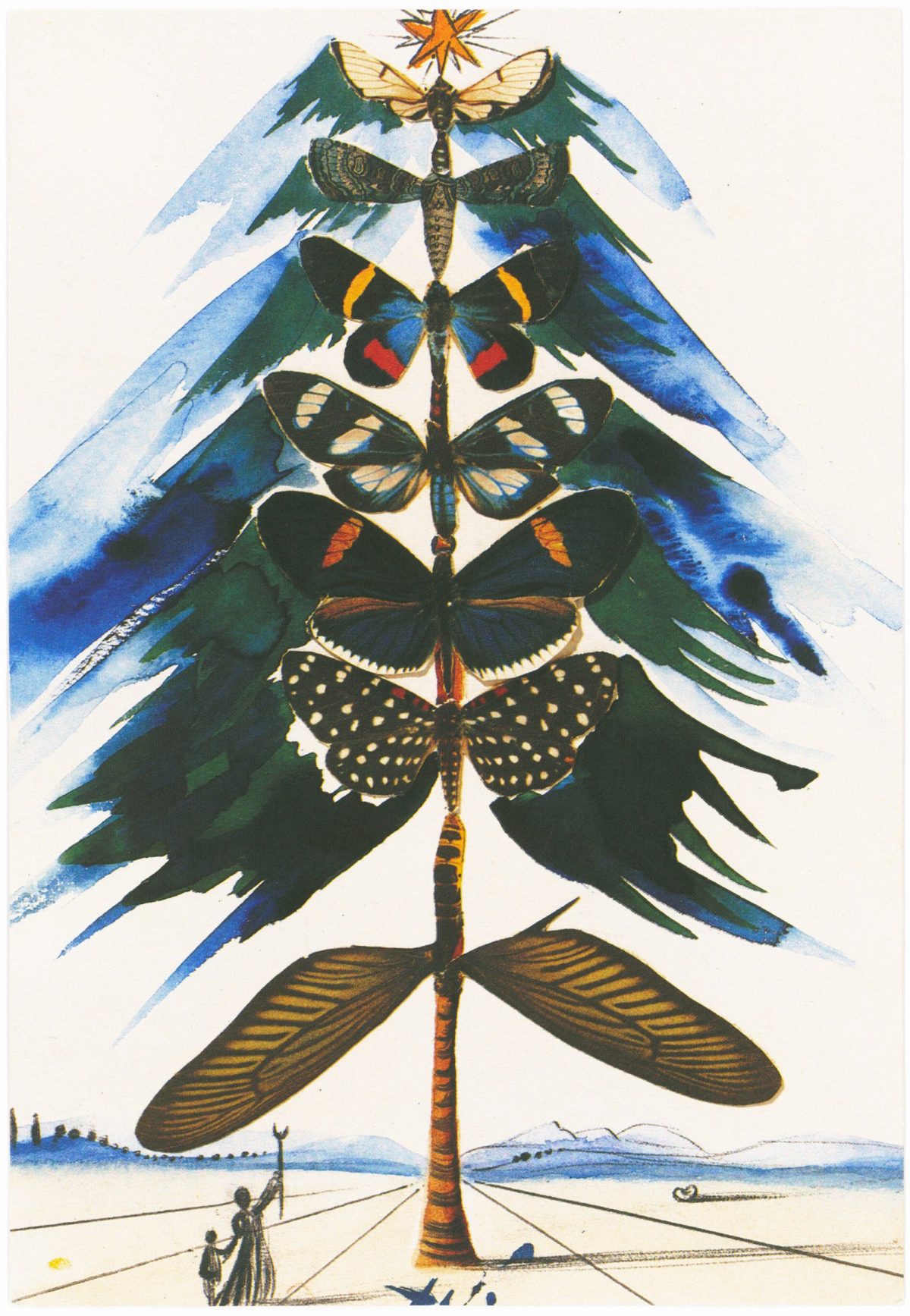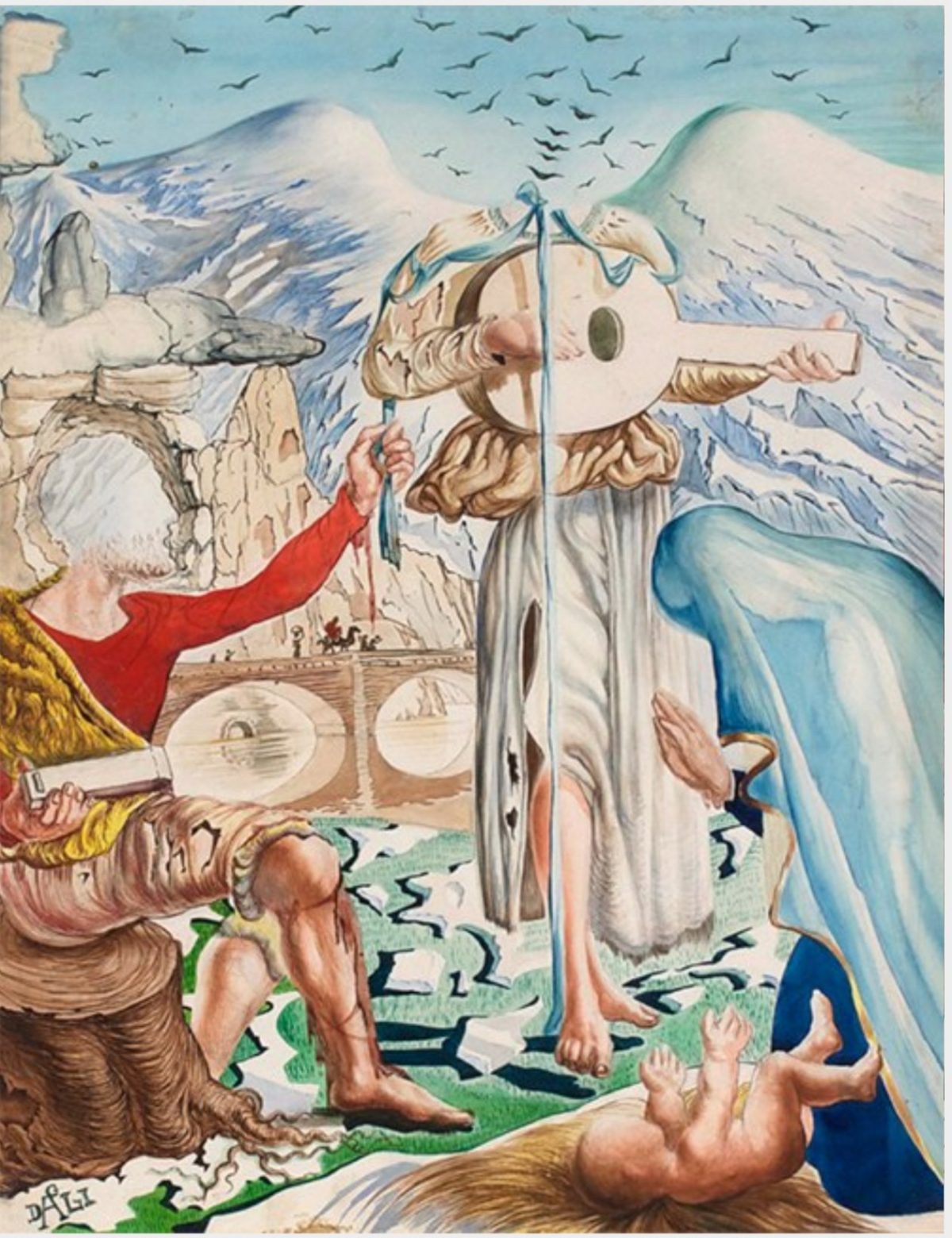 Via: Washington Post.