Kays Catalogue 1973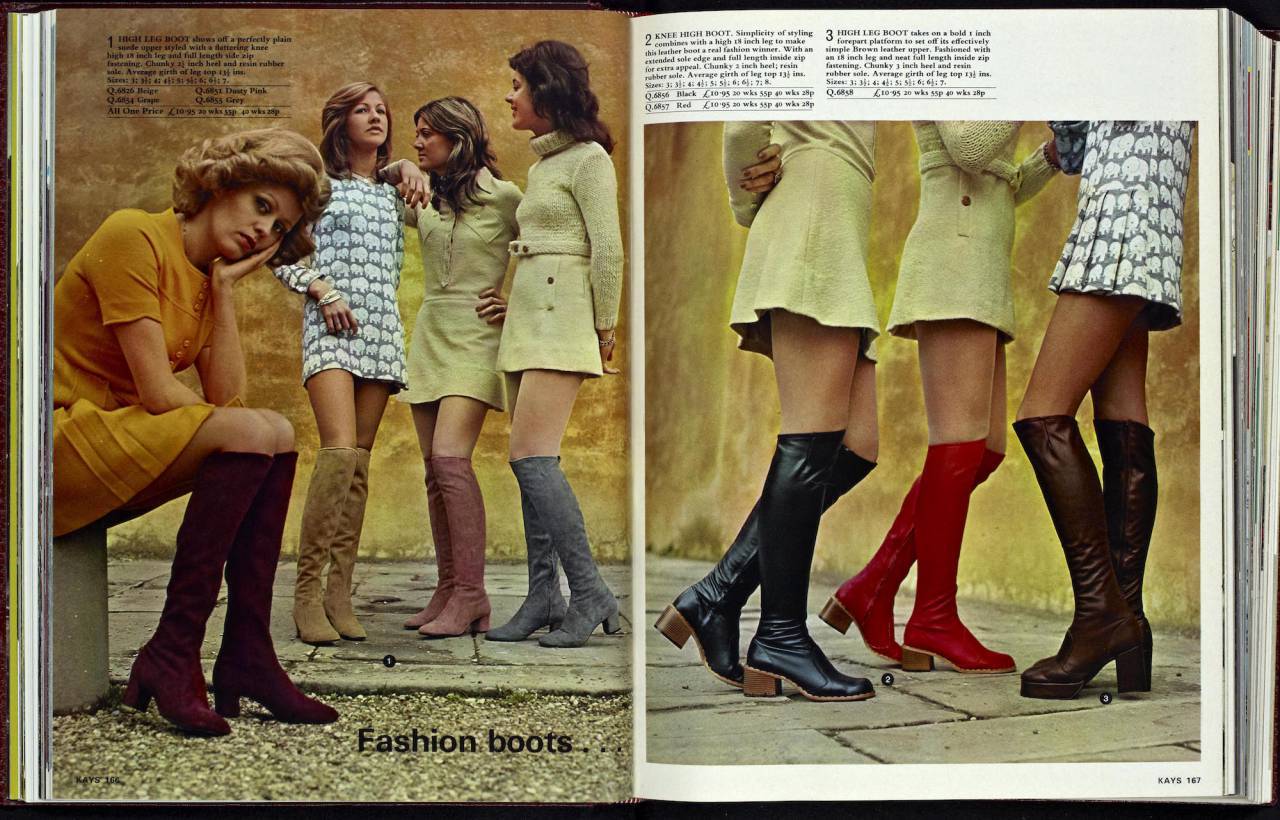 Twenty years after the Kays Catalogue of 1973 Kays celebrated their 200th anniversary. It had begun when a jeweller and watchmaker called John Skarratt opened some premises in Goose Lane (now called St Swithin's street) in Worcester. In the 1870s a man called William Kay moved to Worcester and became employed by John Martin Skarratt who was the grandson of the original owner. In 1890 Kay started a company called Kay's of worcester – a catalogue company but selling mostly jewellery, watches and clocks. No fashion or clothing was sold at all.
In 1896 William Kay bought out John Martin Skarratt and the two businesses were amalgamated in the May of that year. The company by now was known as Kay & Co. Ltd.
After various amalgamations in the 90s the Kays brand continued to be used but by Shop Direct until January 2011 when Kays, Empire Stores and Great Universal Stores merged to become K&Co. Ultimately, Kays became part of Littlewoods at the end of July 2015. The famous name that had been trading for 220 years was no more.