Let's take a stroll through a few fashion magazines from 1975 and see what was "IN" for women according to Harper's Bazaar, Vogue, Ladies' Home Journal and a couple German magazines thrown in for good measure.  Get ready for an overload of floral patterns, unusual neckwear, and even a smattering of domestic violence.  Enjoy.
Harper's Bazaar – April 1975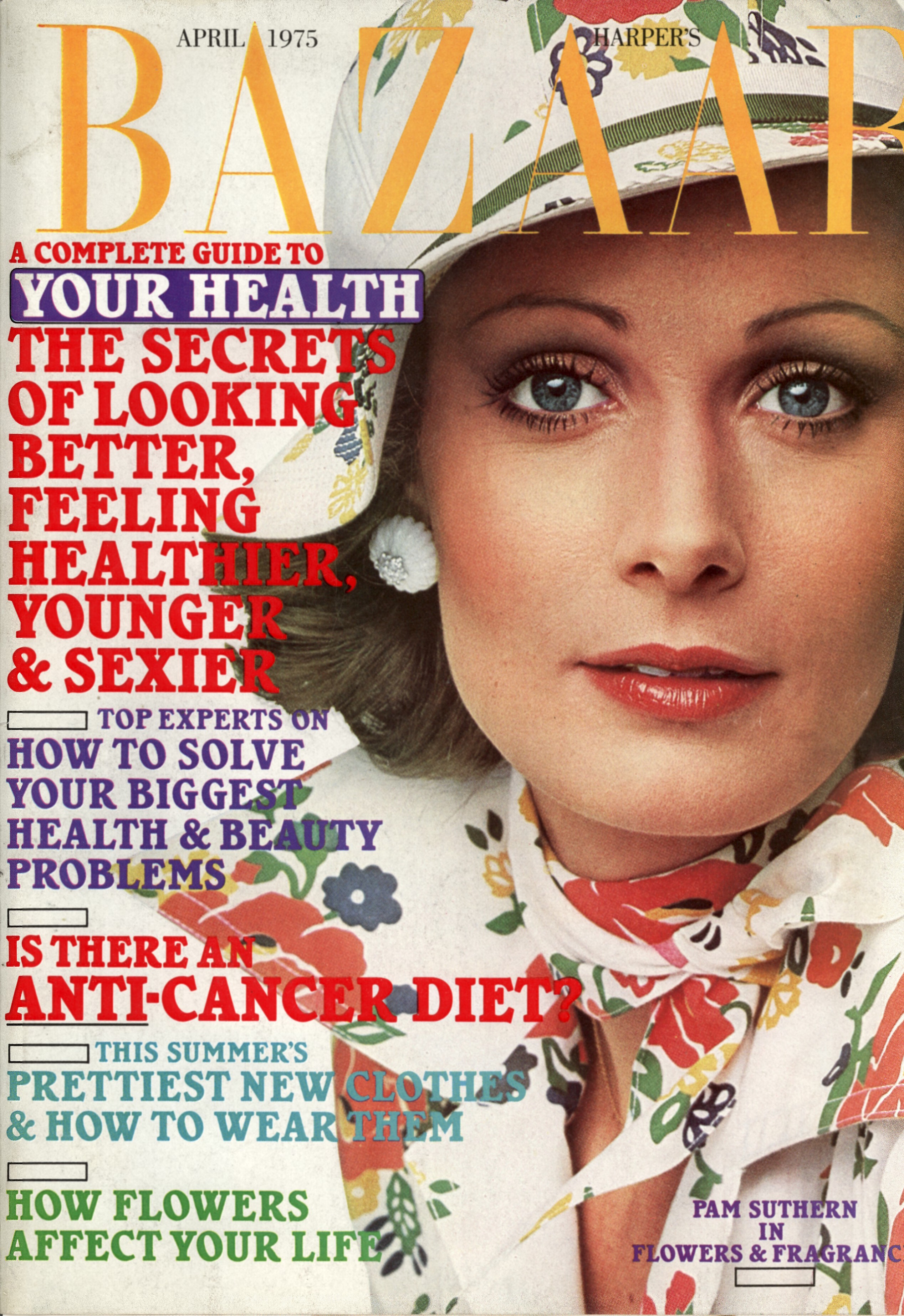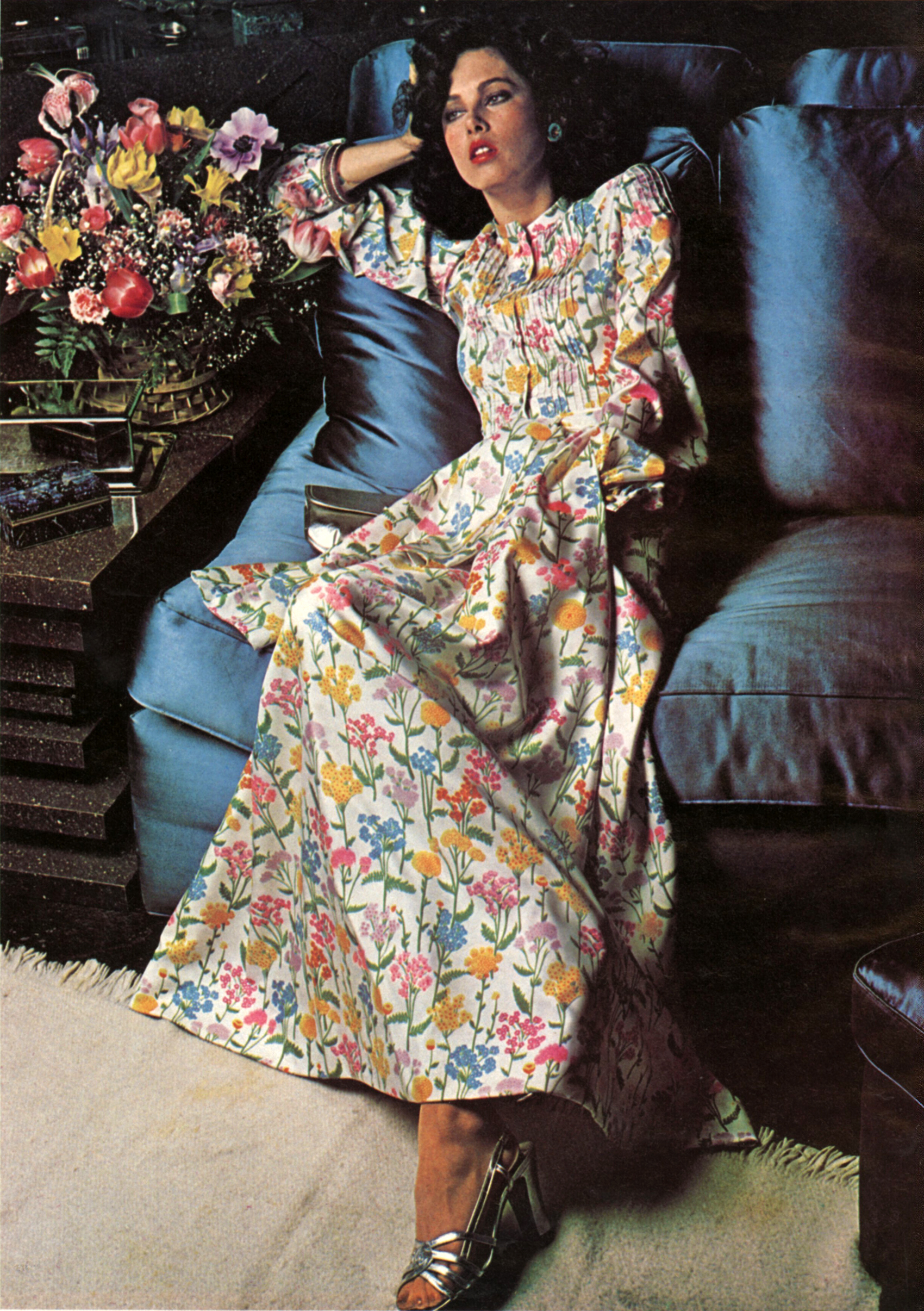 Apparently, blending in with the flower arrangements was "IN" in 1975.
More dresses that also serve as camouflage behind flower arrangements.  And I'm glad to see the pretentious, better-than-you fashion look was a thing as far back as '75.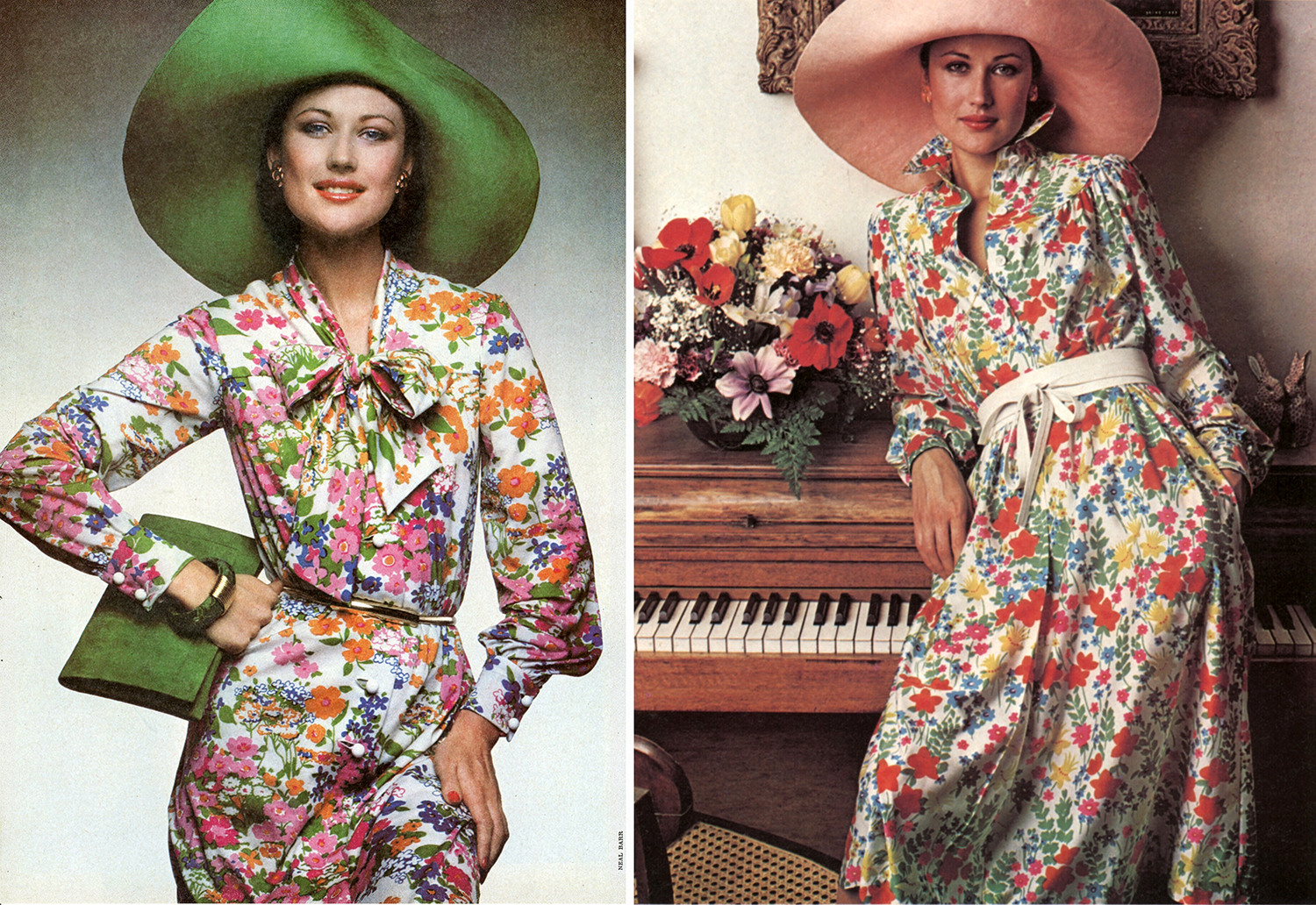 Dear God – I need to take my allergy medication just to look at these dresses.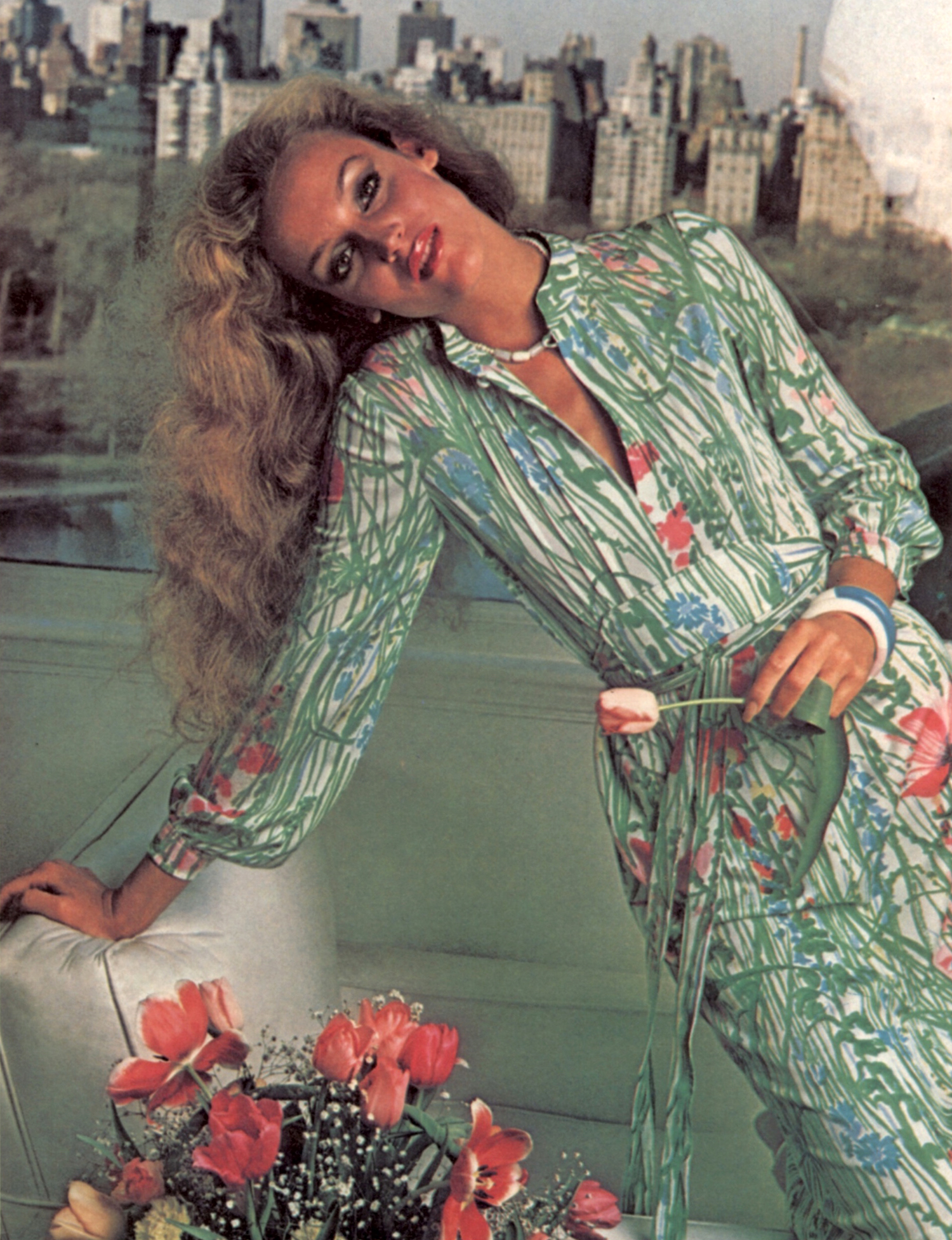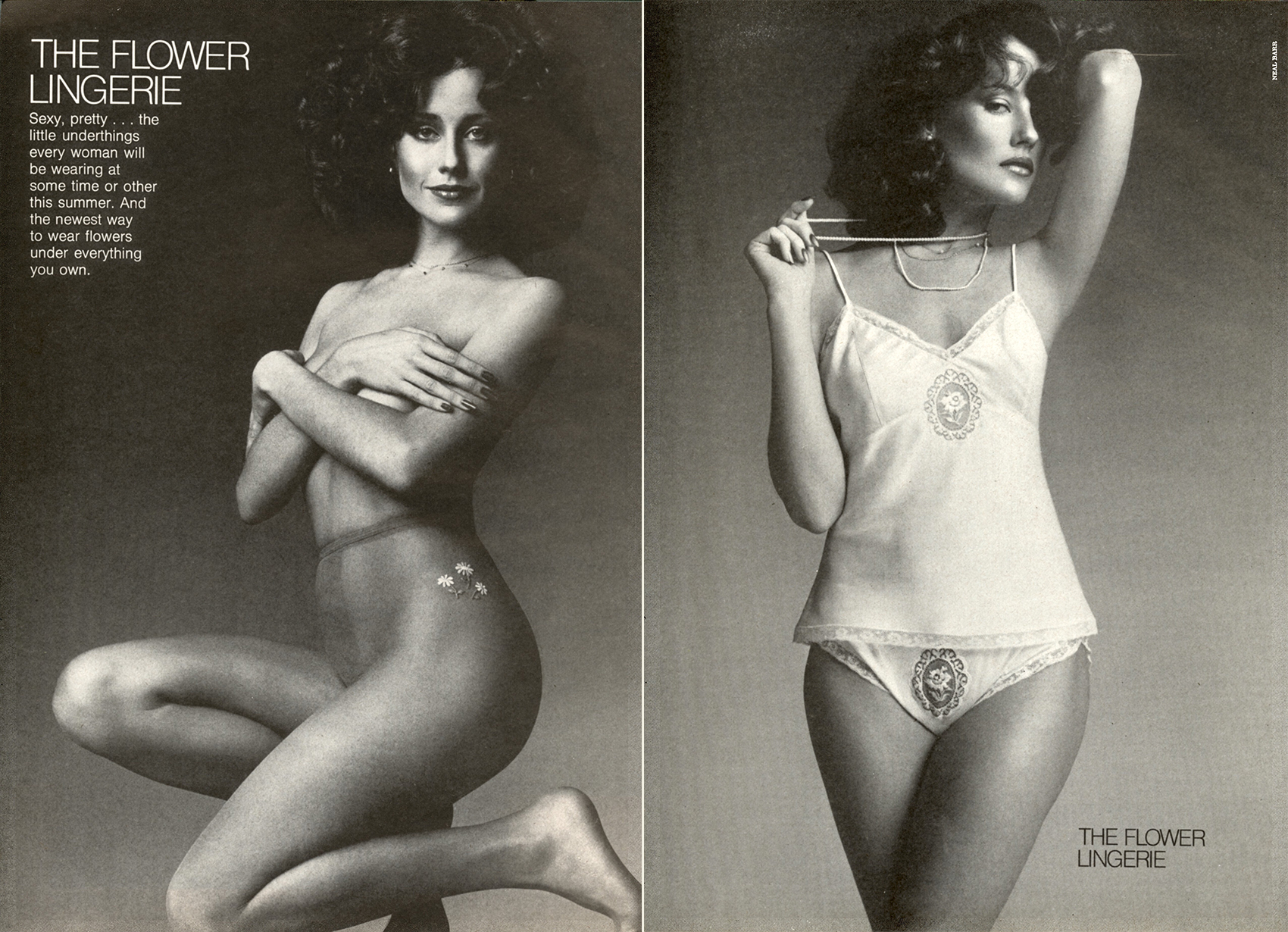 Burda International fashion magazine (Fall-Winter 1975/1976)
Here's a look through a German fashion magazine.  The styles look pretty similar to the US; however, I do detect a distinct Euro-flair.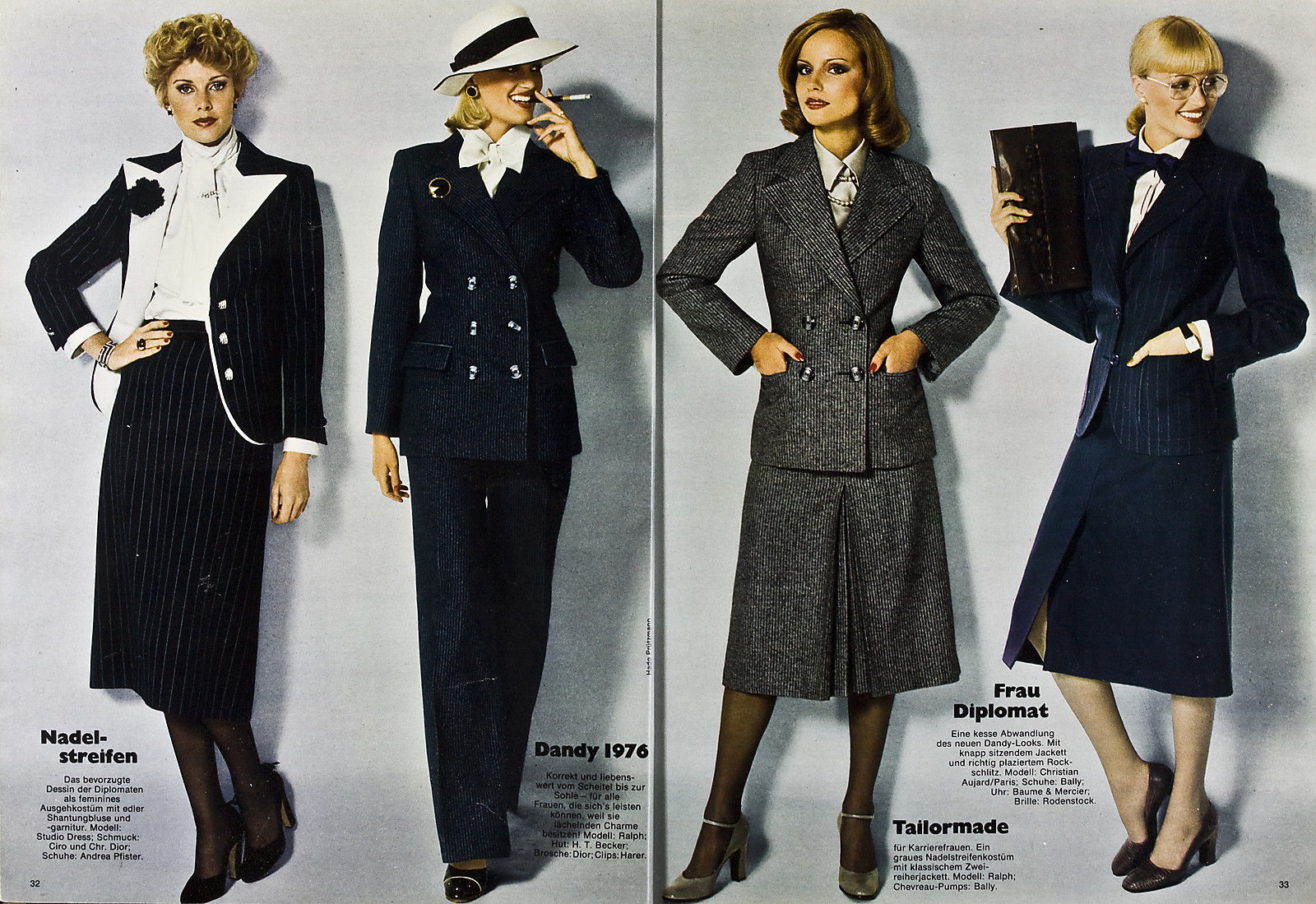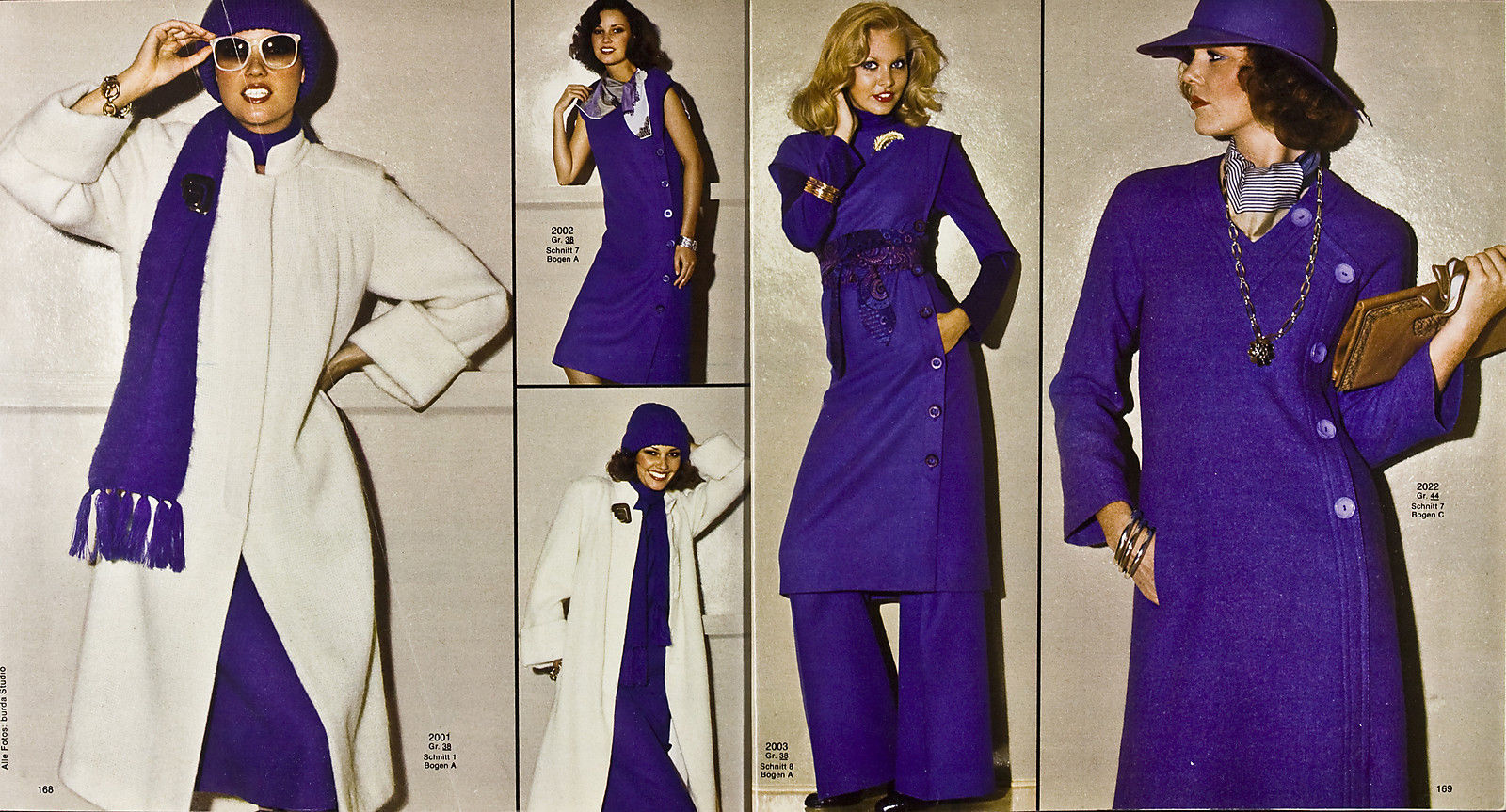 Purple was big in mid-seventies German fashion.  Who knew?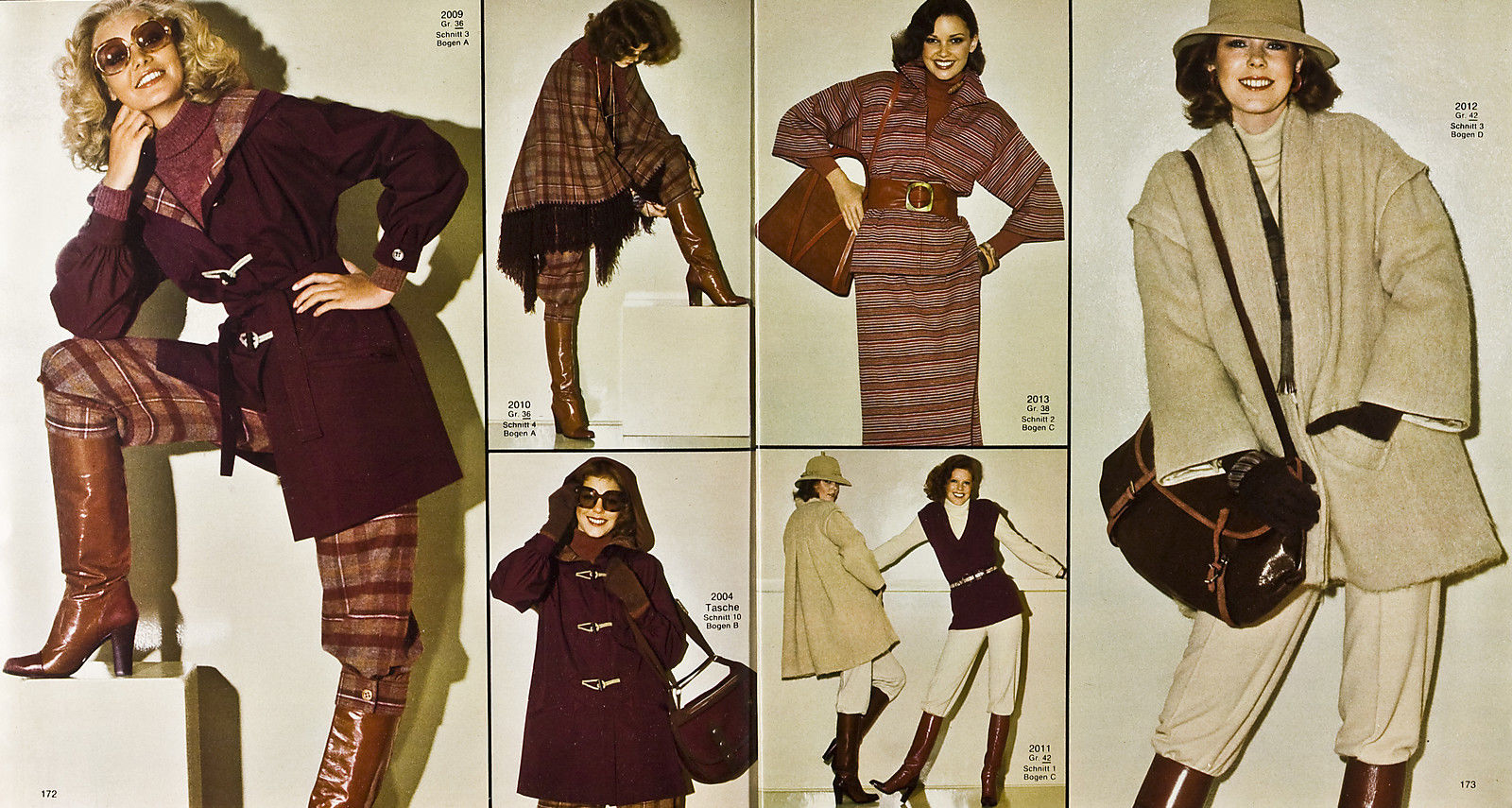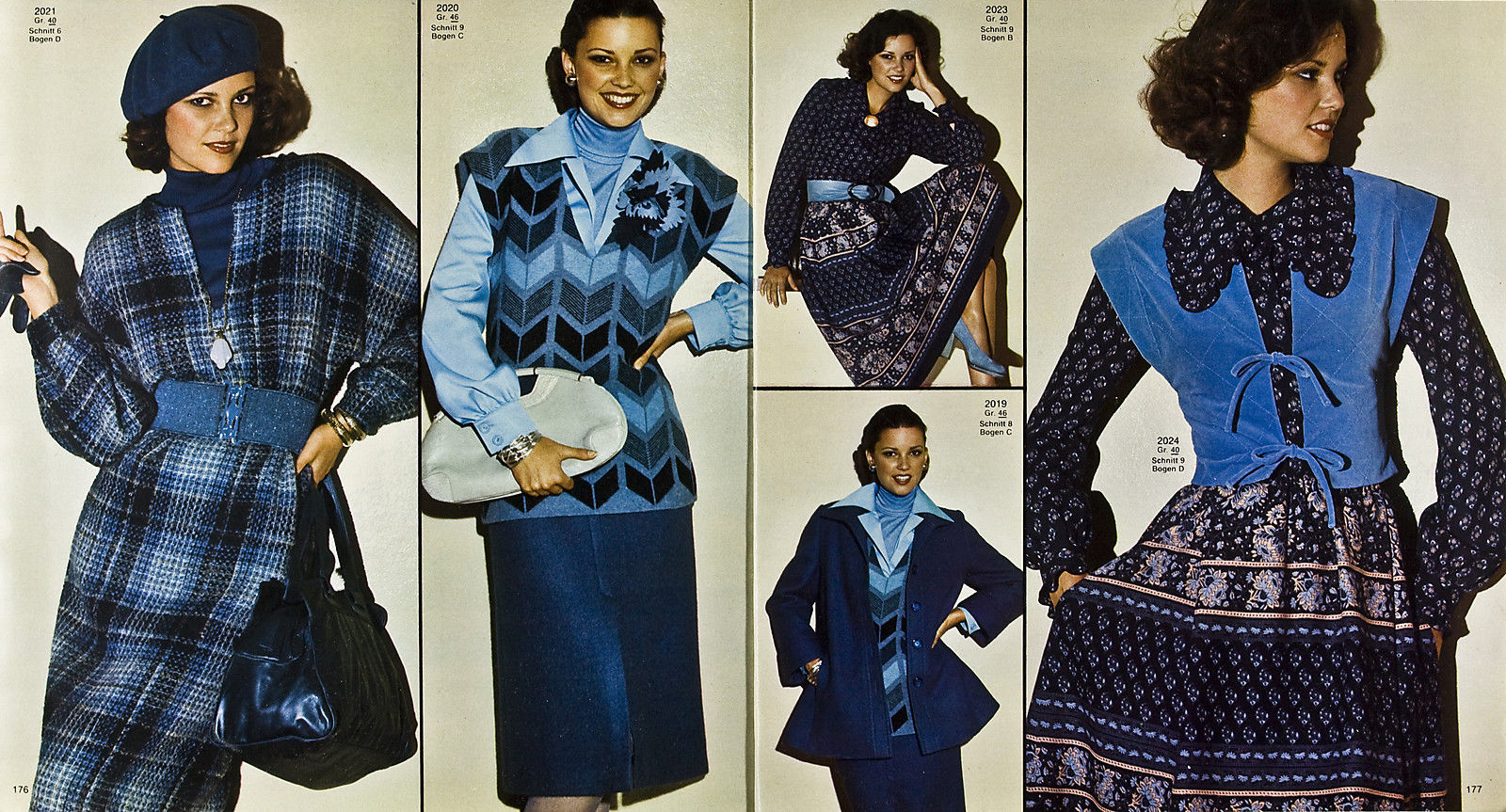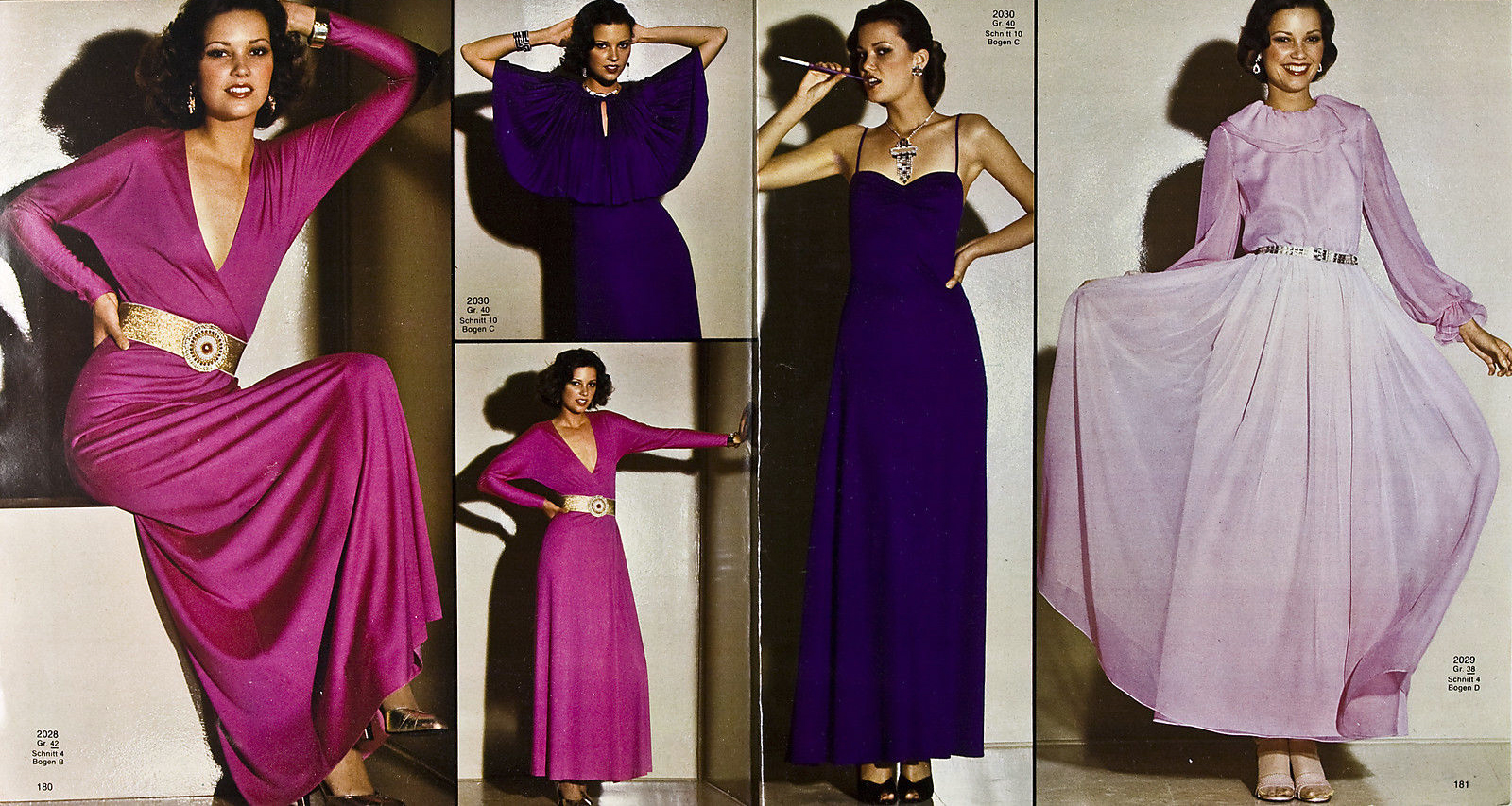 Ladies' Home Journal – Fall-Winter 1975/76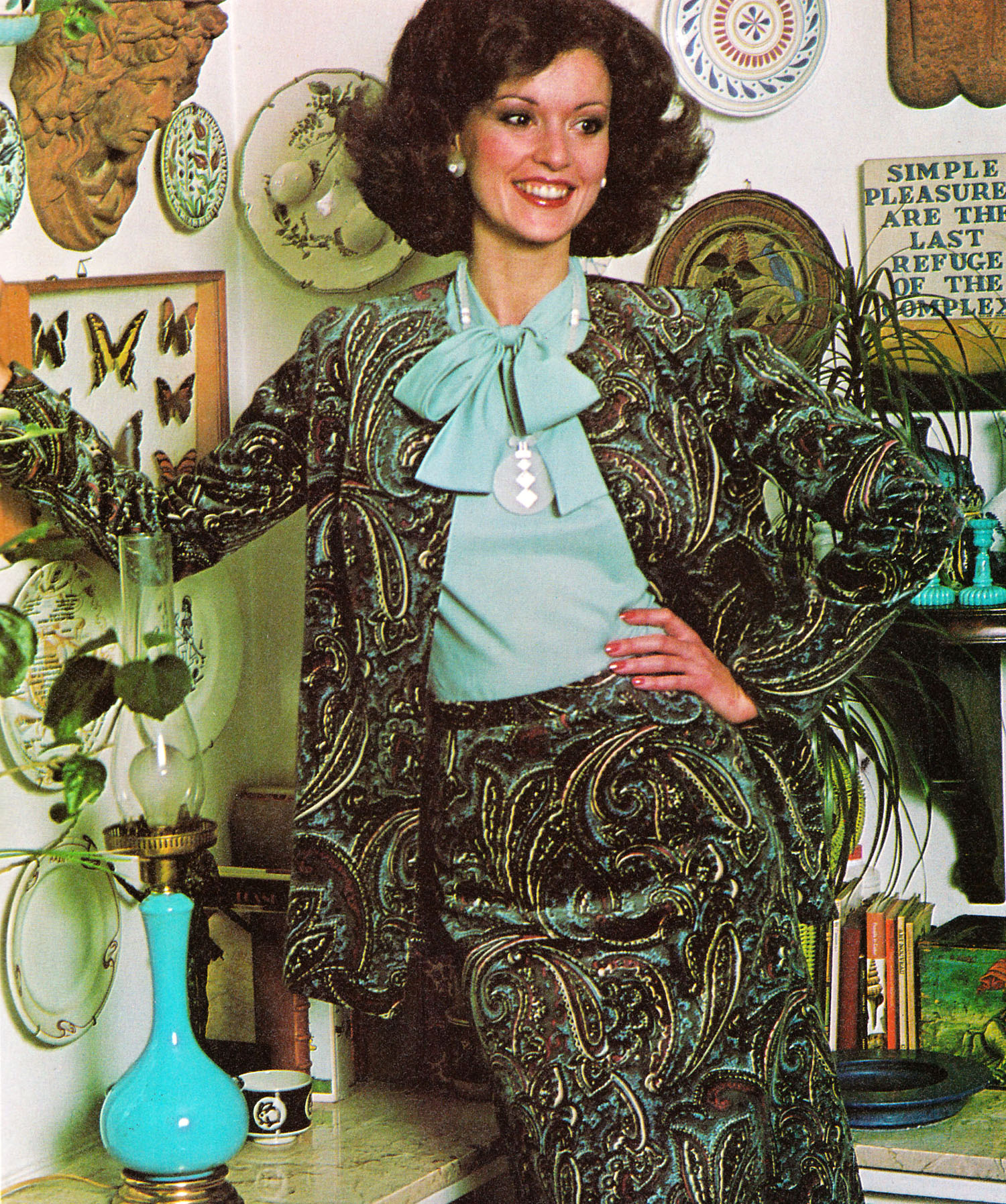 Back in the United States, we return to obnoxiously patterned dresses.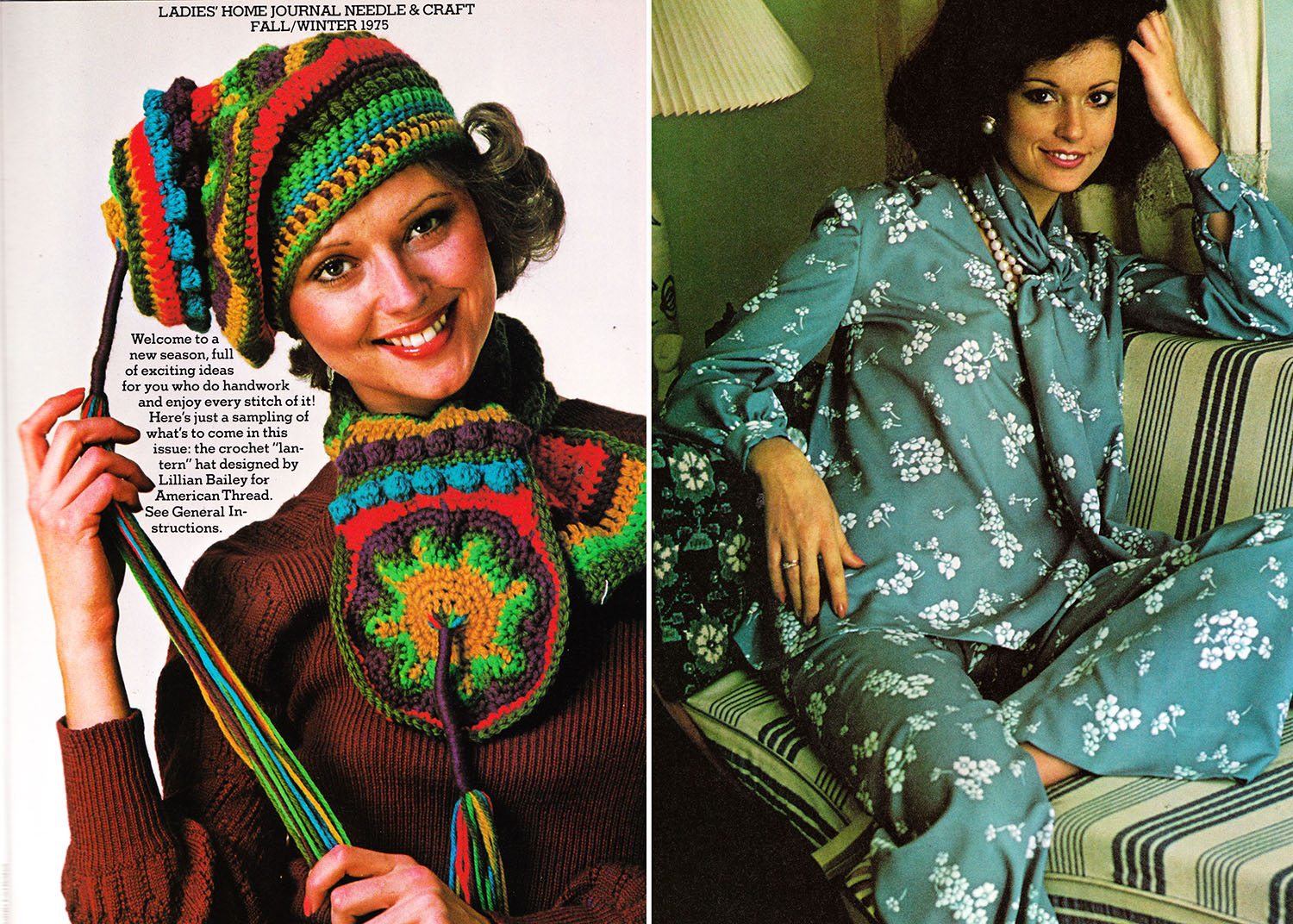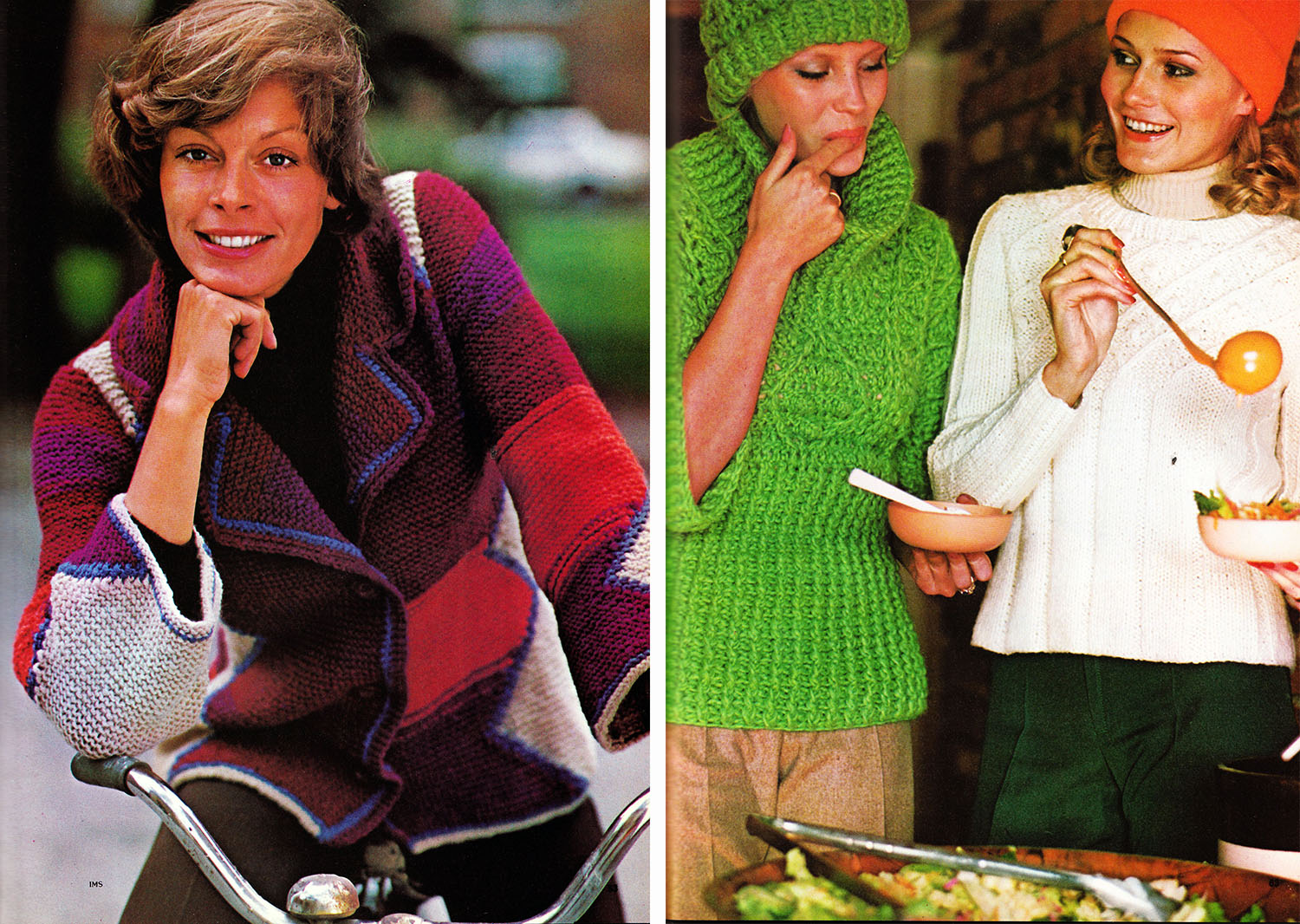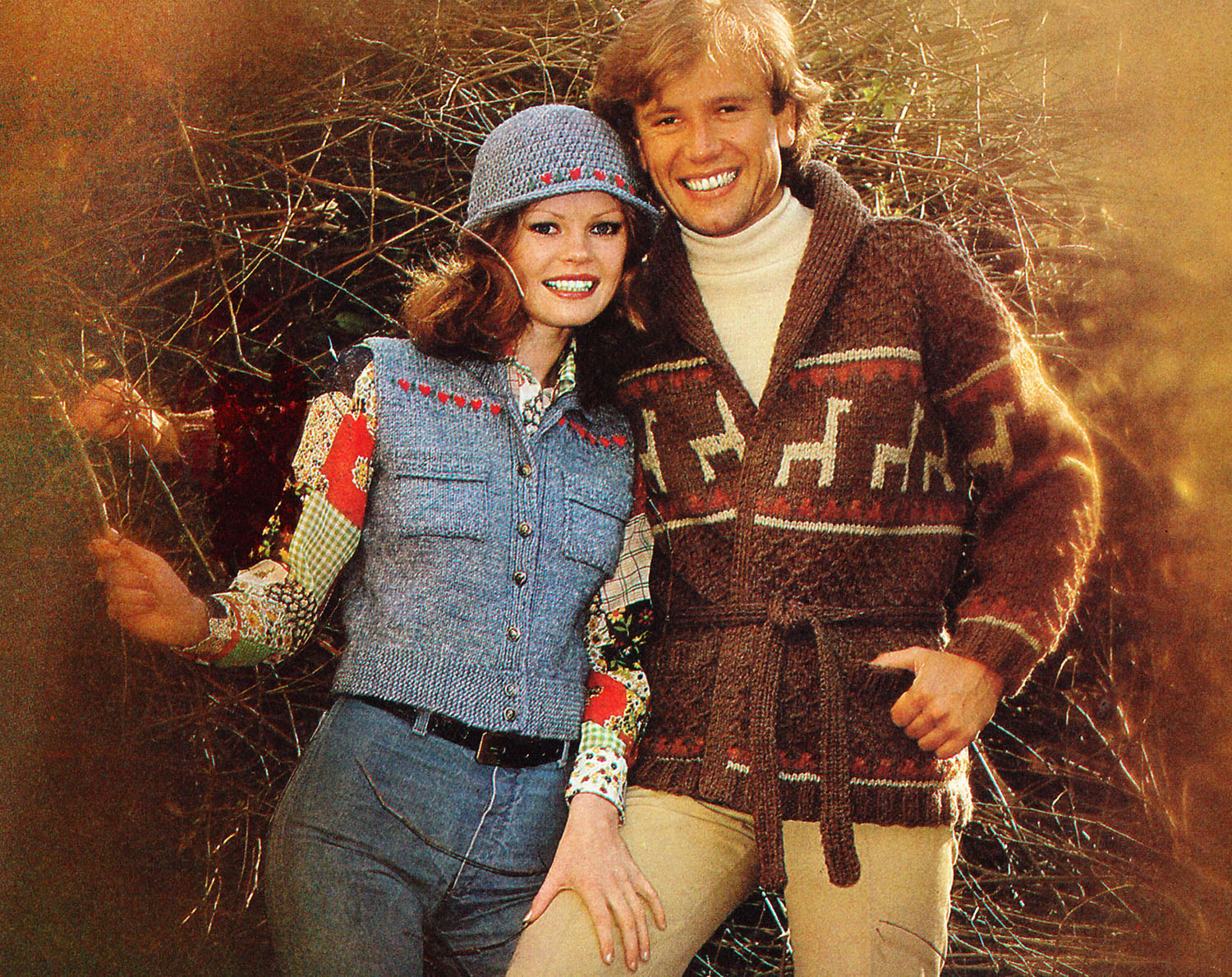 Vogue – December 1975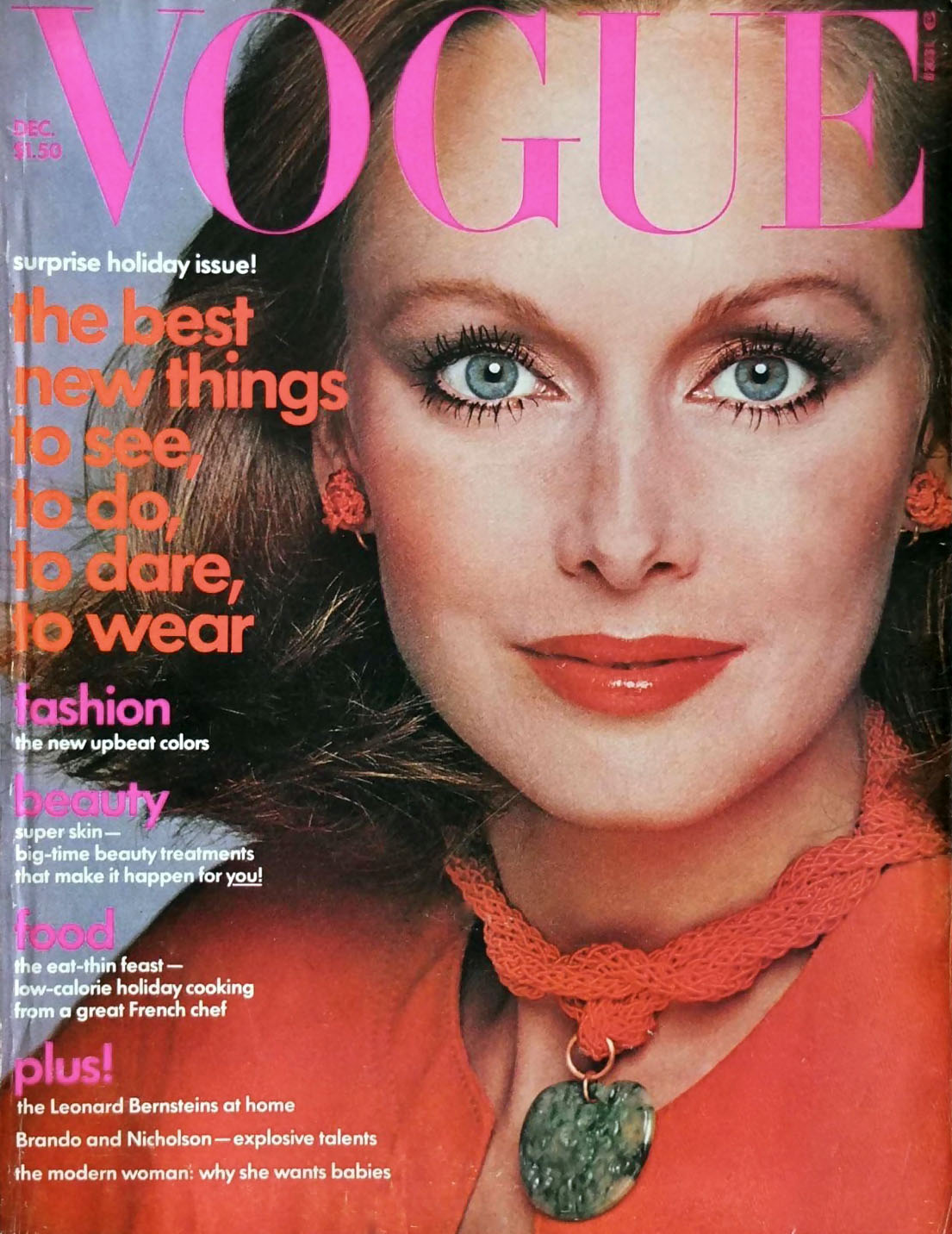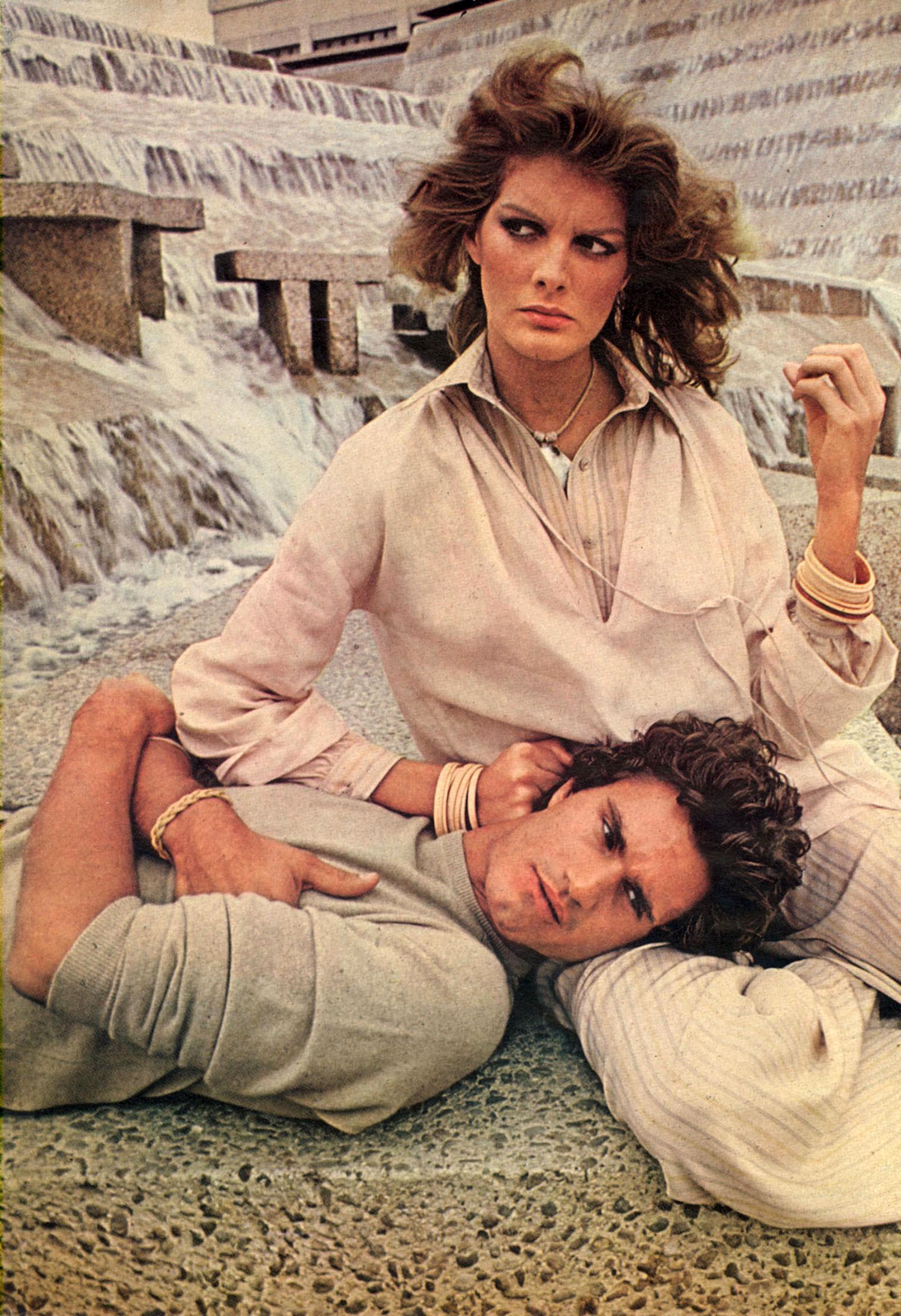 Read enough 1970s fashion magazines and you'll be amazed at how often Rene Russo pops up in advertisements and fashion spreads.
This particular Vogue fashion spread is more than a little bit troubling.  Clearly we're witnessing some domestic violence unfold…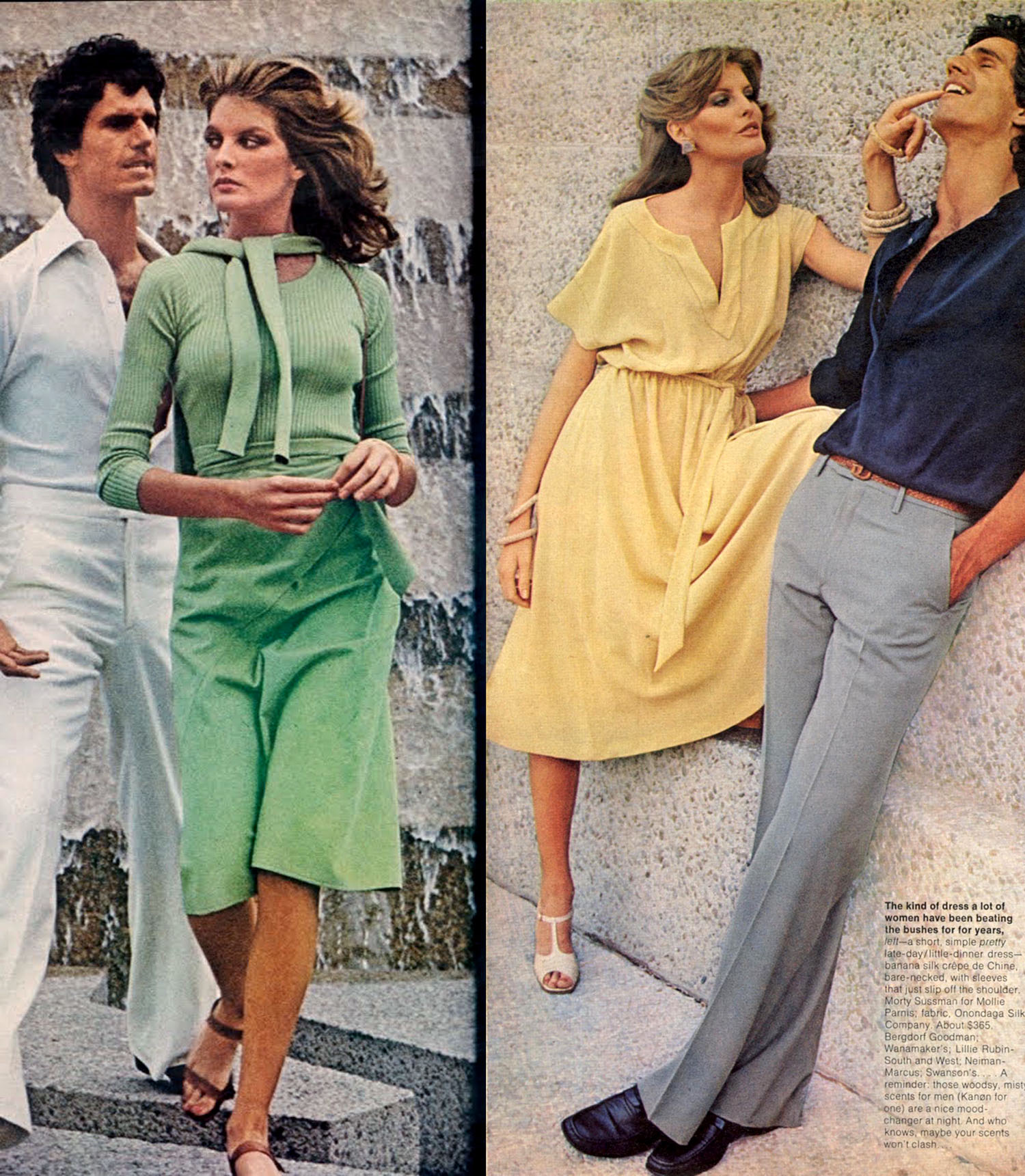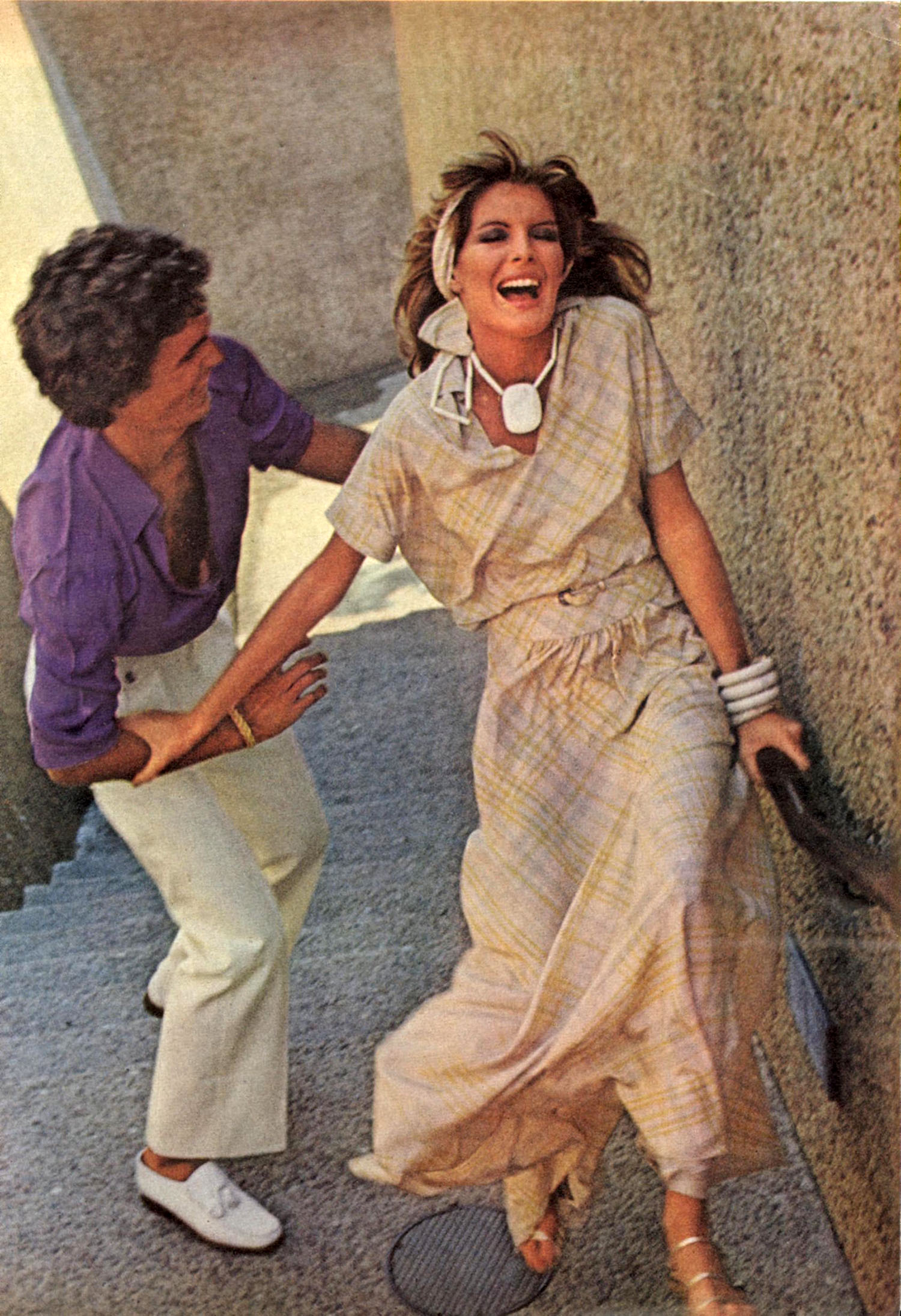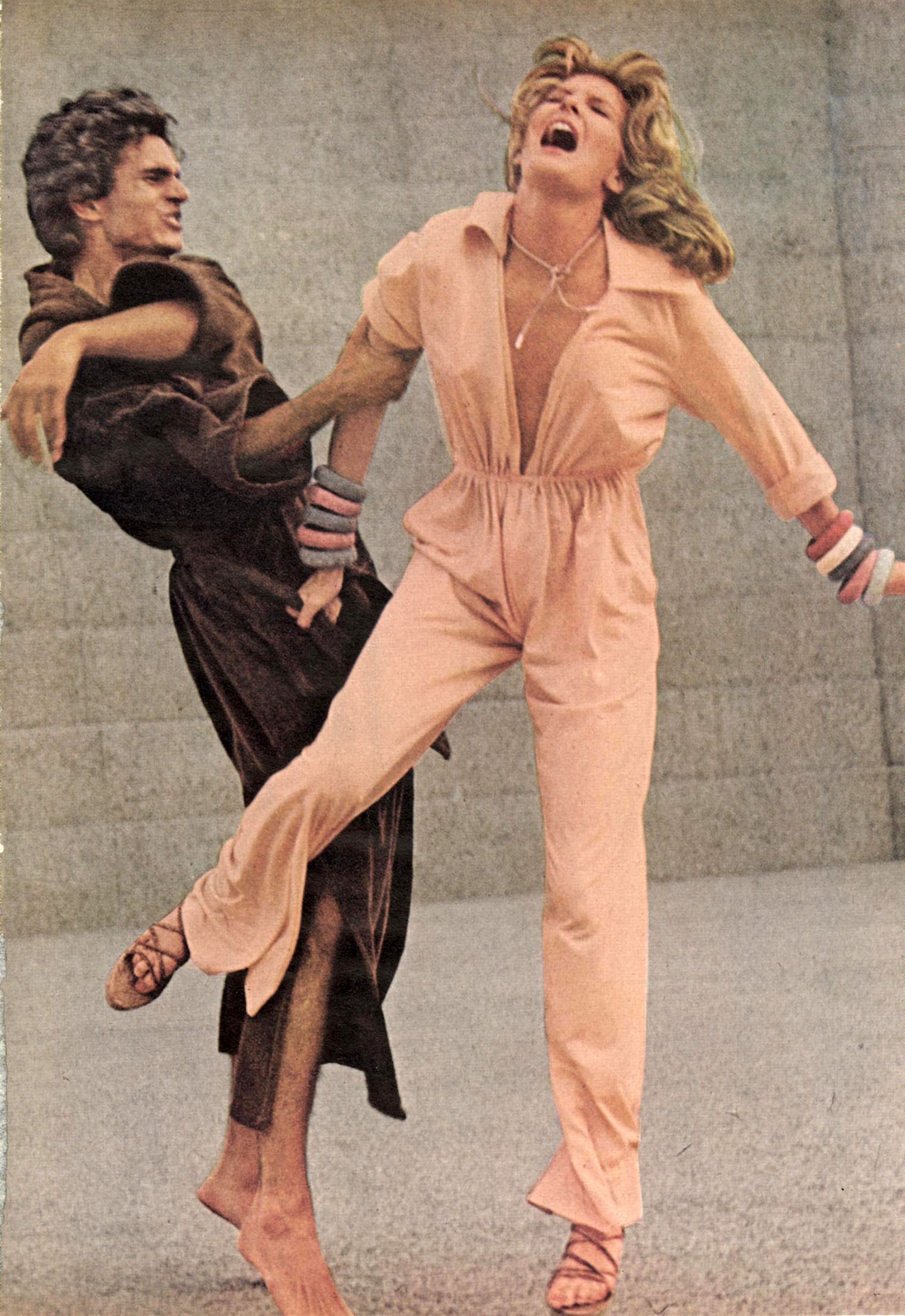 WTF?  What possessed them to present their fashions by having some dude beat the shit out of Rene Russo?
Burda Modern  – August 1975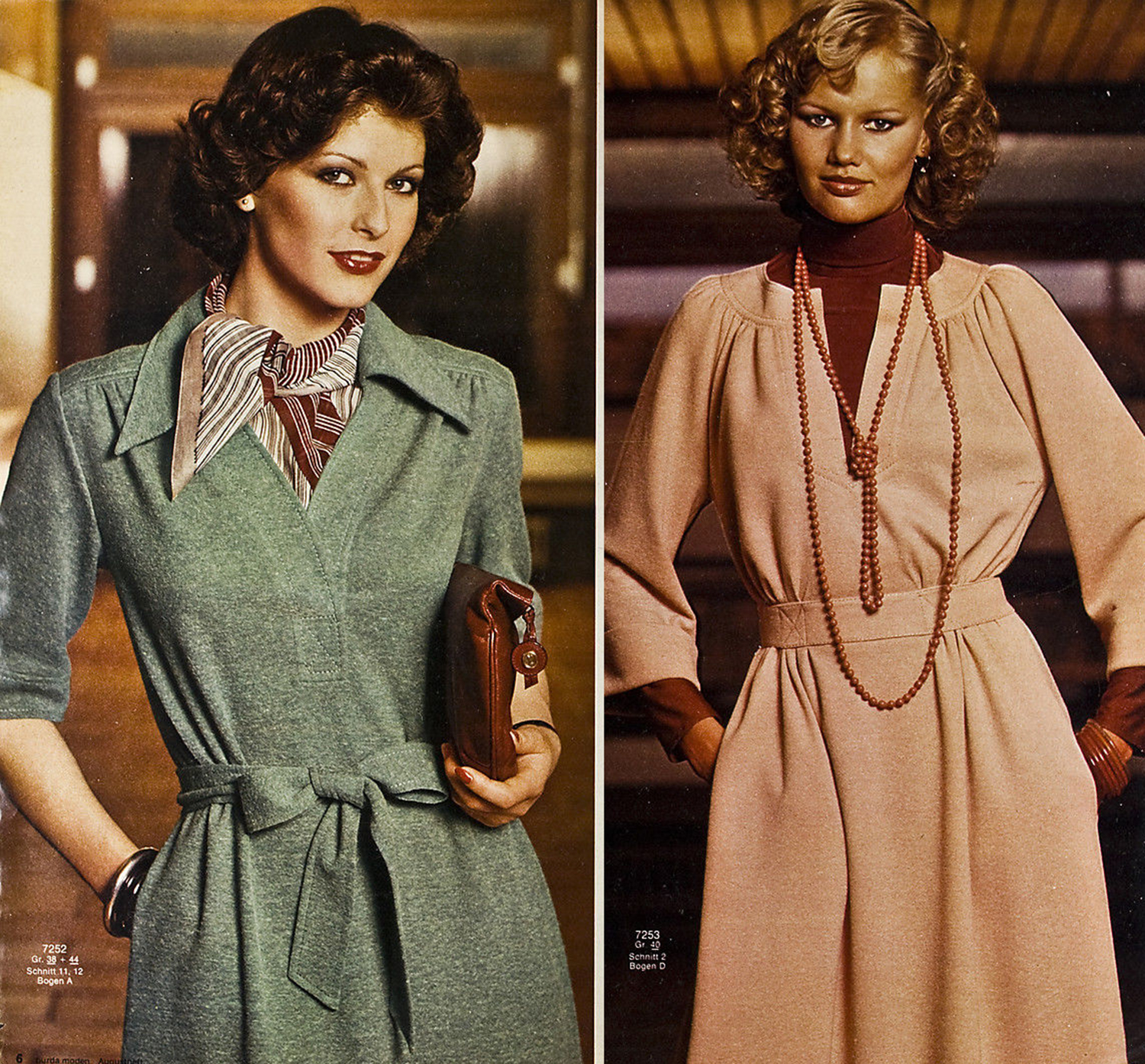 Remember the long ropey necklaces.. and ascots? A good look in my humble opinion.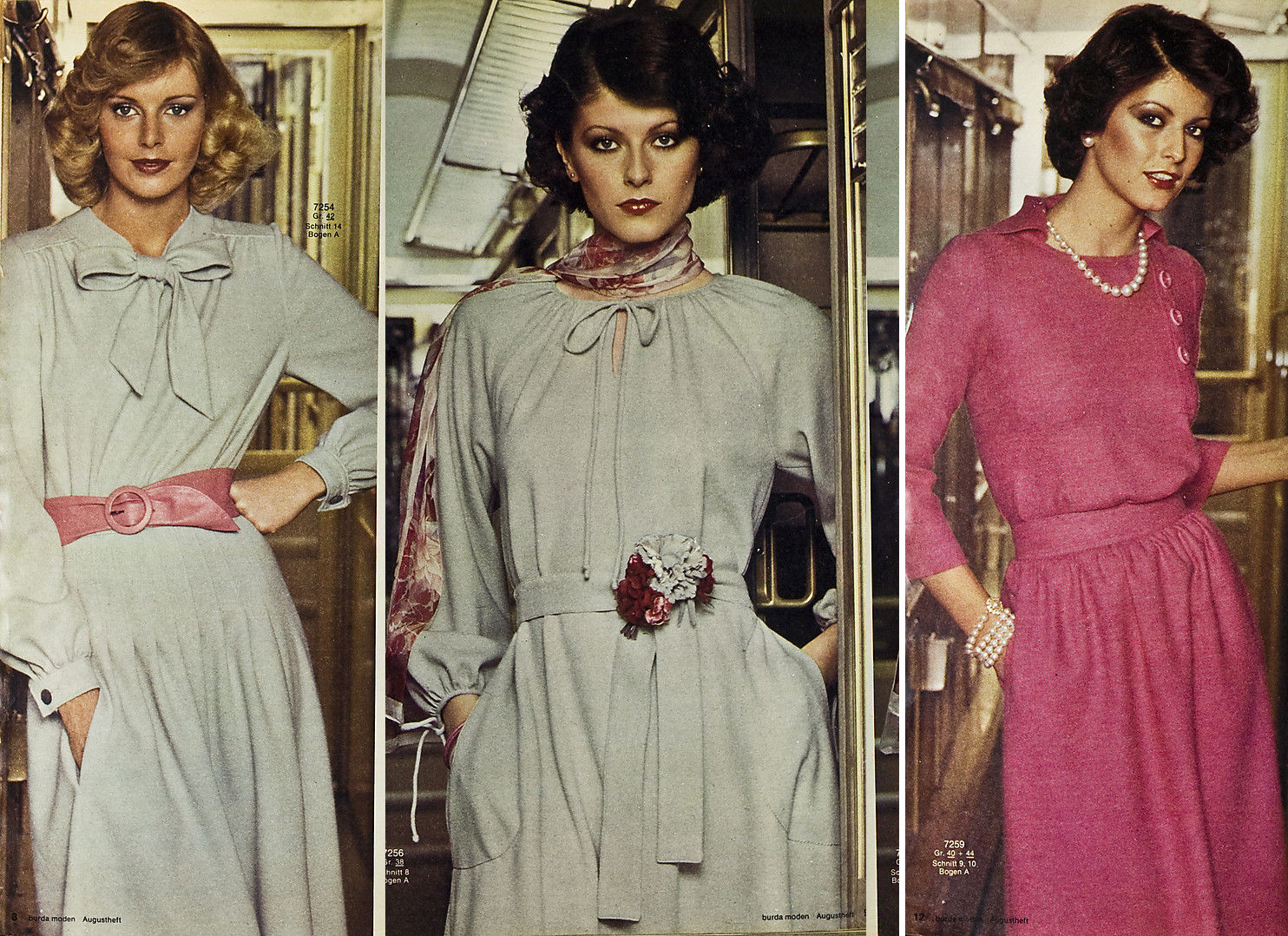 It's like the German Charlie's Angels.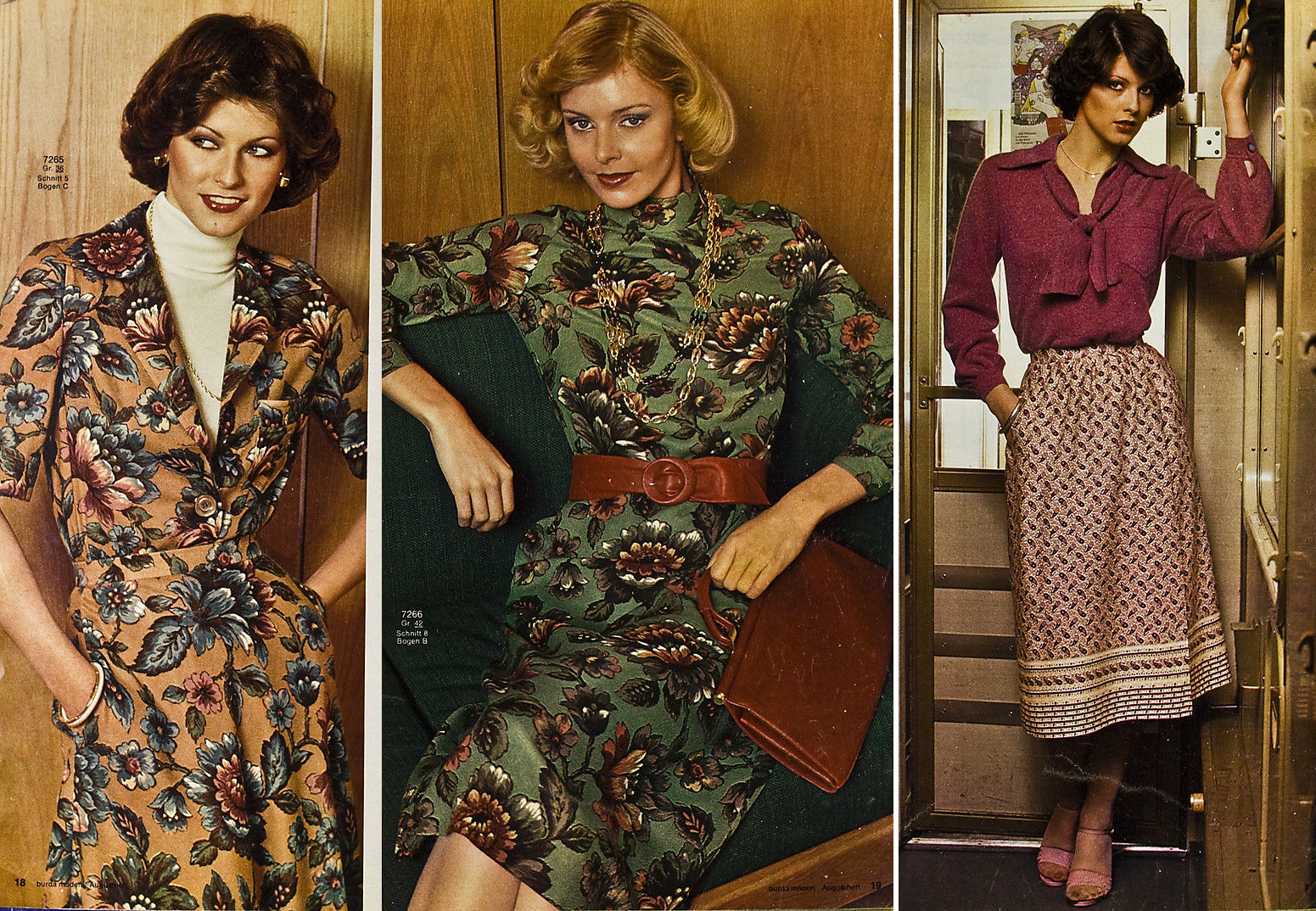 Neue Mode – June 1975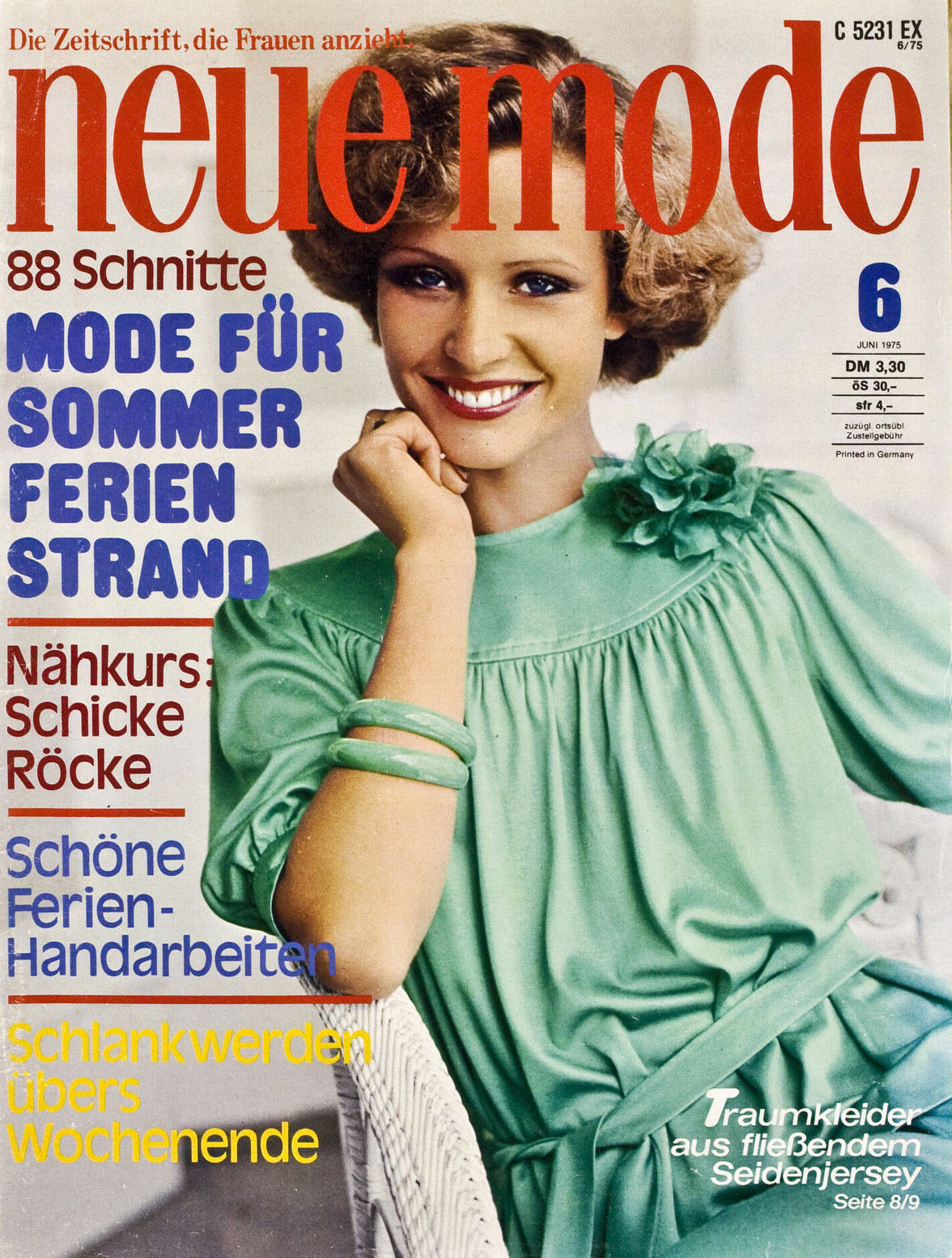 Because I can't get enough of these German fashion spreads, let's check out another…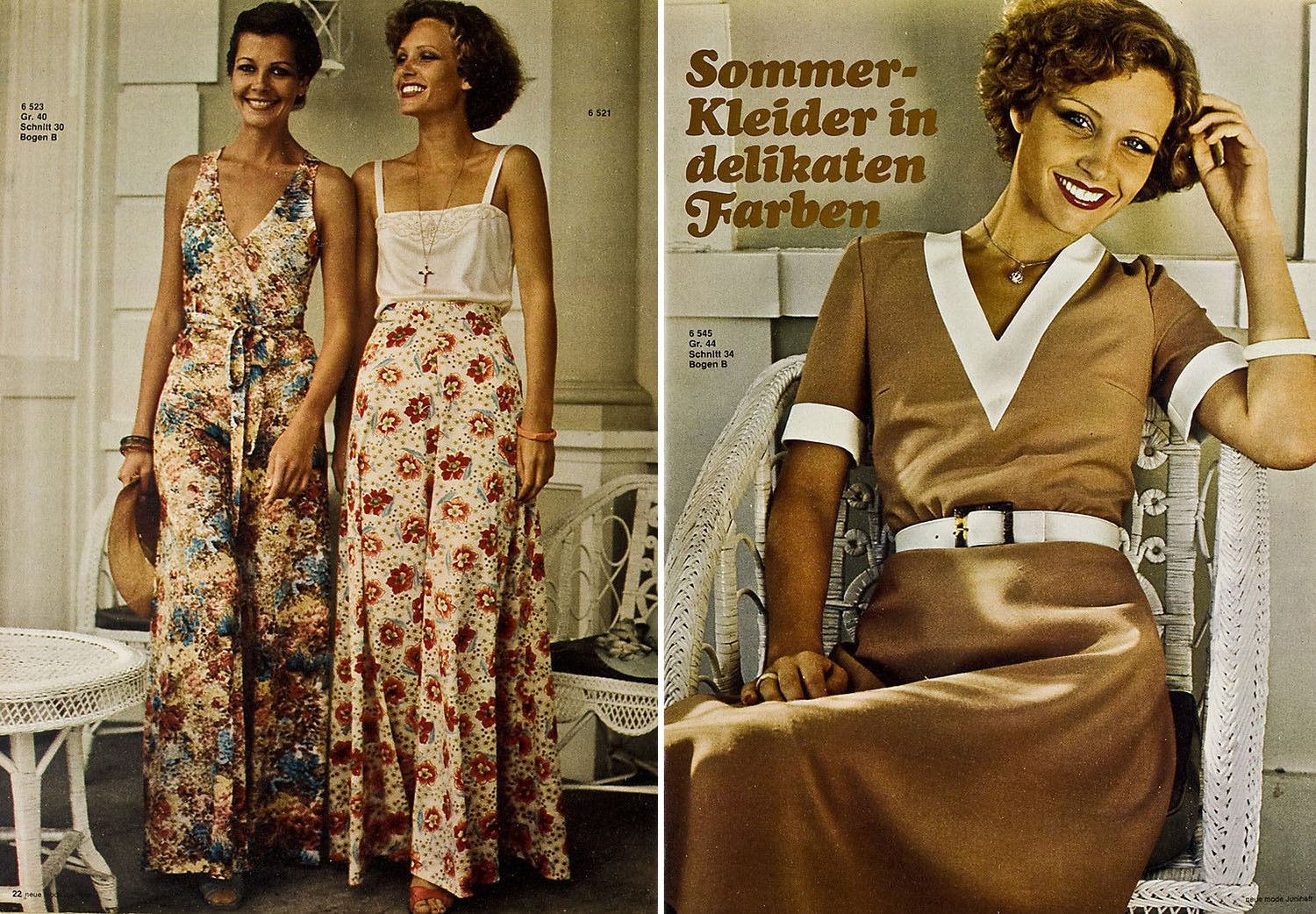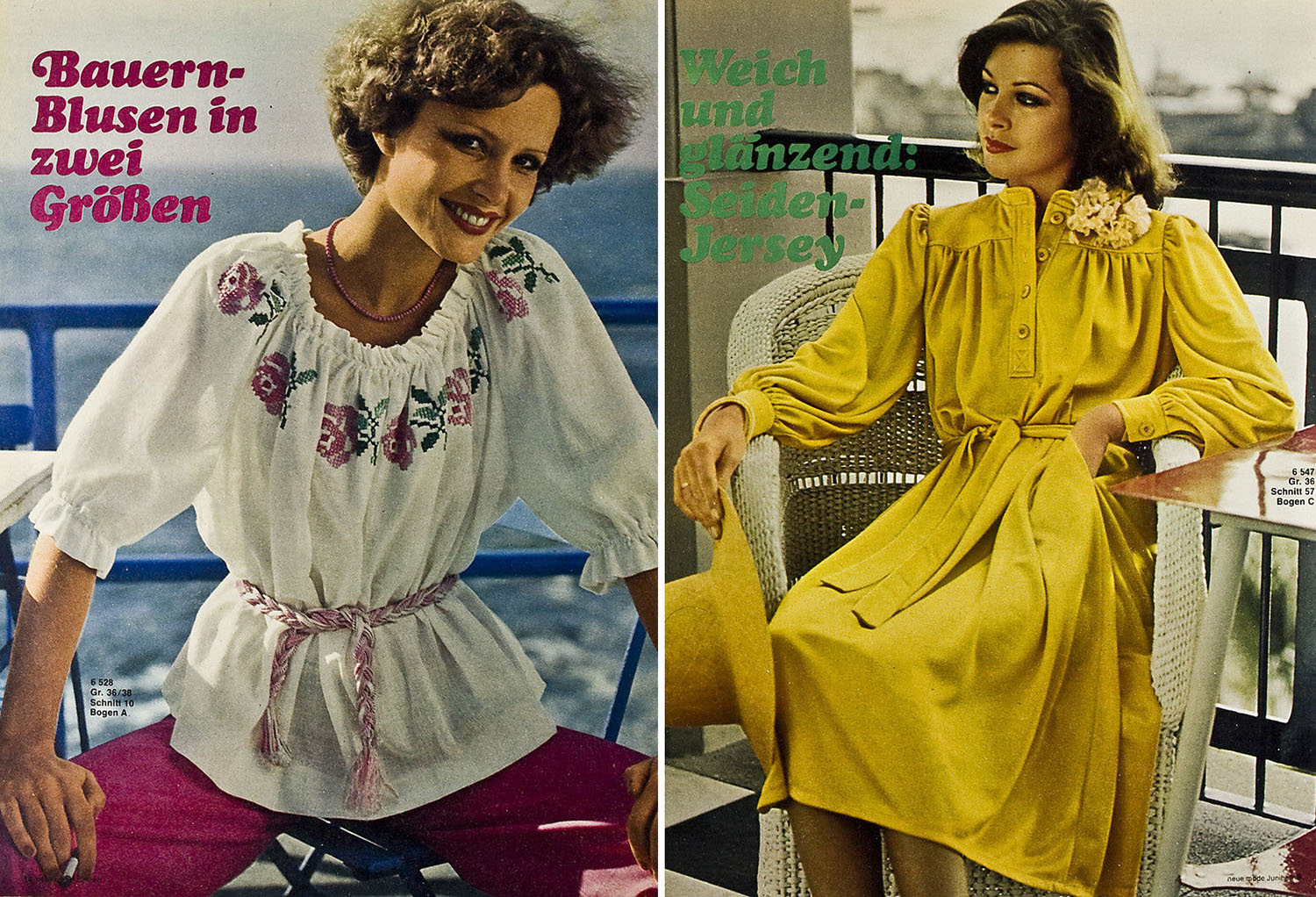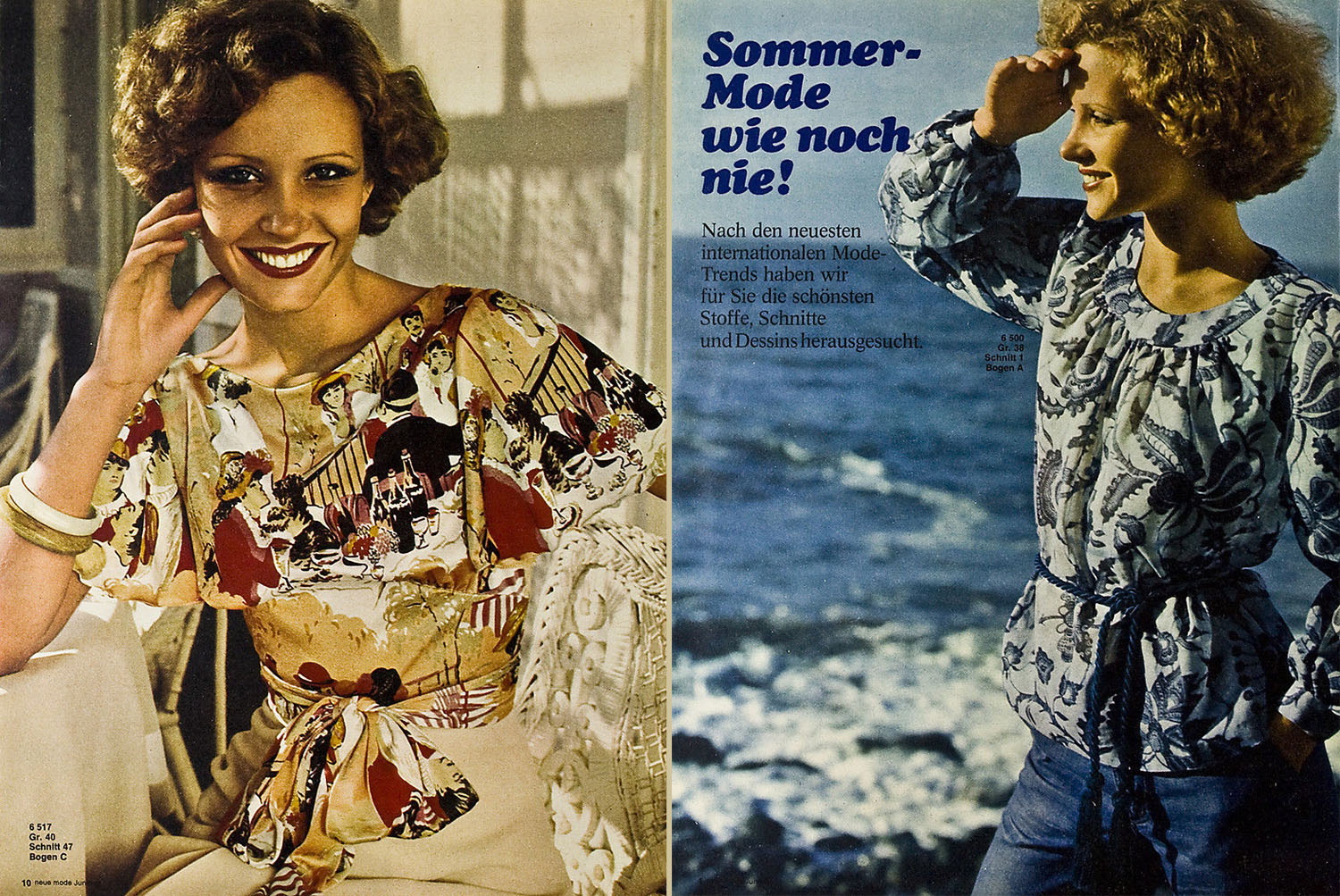 And finally, just in case you hadn't gotten enough floral dresses – we'll leave you with this hay-fever inducing fashion line from a 1975 issue of Harper's Bazaar.  Gesundheit.