"Hey kids," writes Erik K, "it's another instalment from A Children's Treasury of Mark E, Smith Verse, in which the tome becomes self-aware, and possibly psychic. It's starting to scare me."
It's a sublime pop culture mash-up.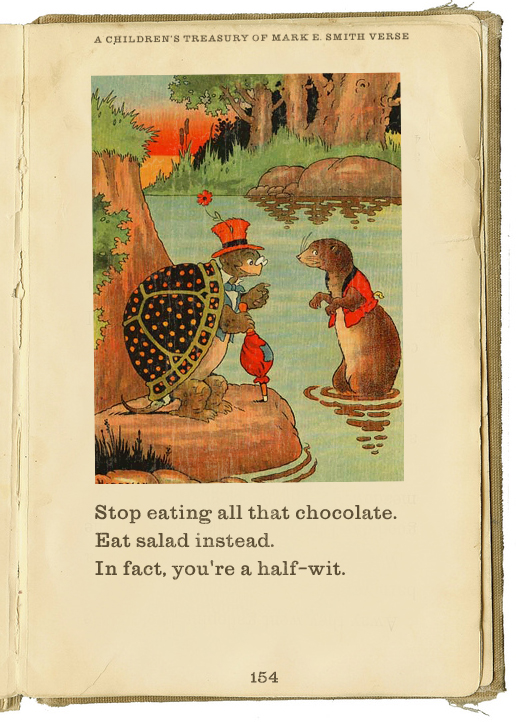 For anyone keen to write like The Fall's driving force in 1983, Mark E. Smith brought us The Mark E. Smith 'Guide To Writing' Guide.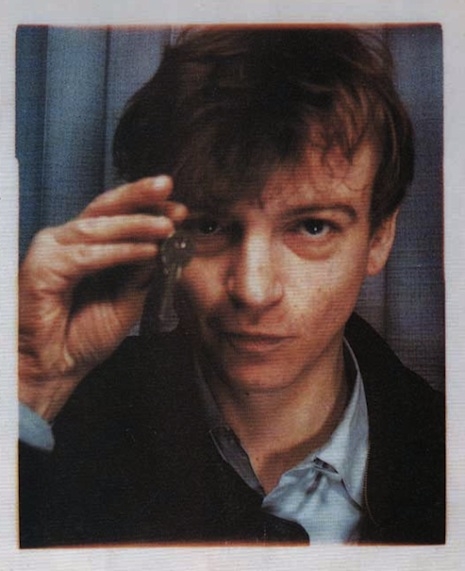 Day-by-day breakdown

Day One: Hang around house all day writing bits of useless information on bits of paper

Day Two: Decide lack of inspiration due to too much isolation and non-fraternisation. Go to pub. Have drinks.

Day Three: Get up and go to pub. Hold on in there a style is on it's way. Through sheer boredom and drunkenness, talk to people in pub.

Day Four: By now, people in the pub should be continually getting on your nerves. Write things about them on backs of beer mats.

Day Five: Go to pub. This is where true penmanship stamina comes into its own as by now, guilt, drunkenness, the people in the pub and the fact you're one of them should combine to enable you to write out of sheer vexation. To write out of sheer vexation.

Day Six: If possible stay home. And write. If not go to pub.
Via Erik's tumblr.