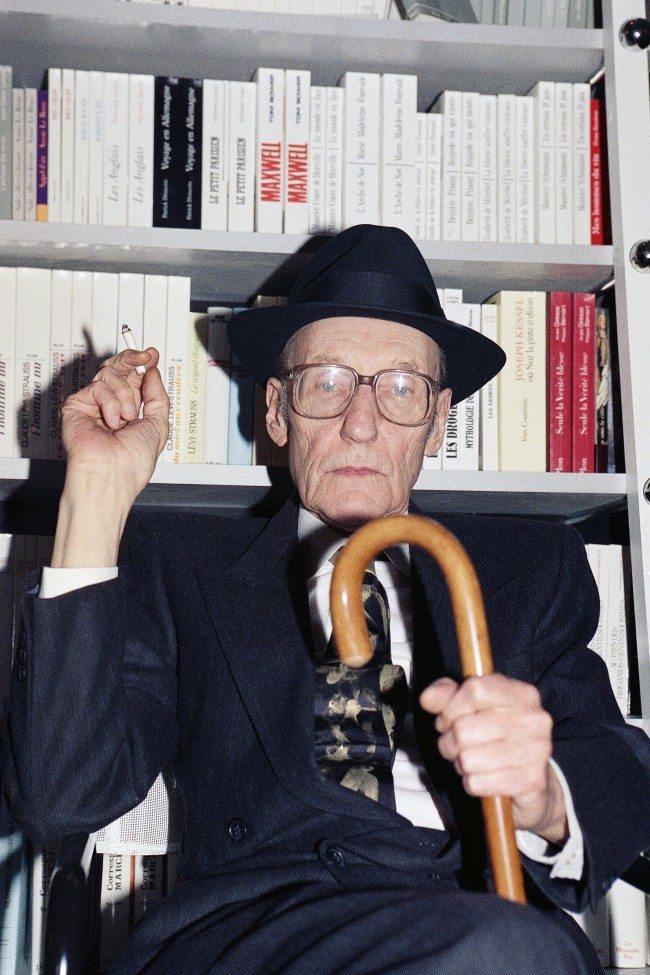 WILLIAM S. Burroughs is known for his collaboration with rock musicians in the 1990s. But he had previous.
Burroughs, a heavy drugs user and a methadone taker until his last, had the classic rock star's diet. He would imbibe the mind and spirit with daily cocktails "commenced at 3:30 sharp. After the first vodka-and-Coke and a few puffs on a joint, he often wrote in his new journal books until he was joined by his dinner companions".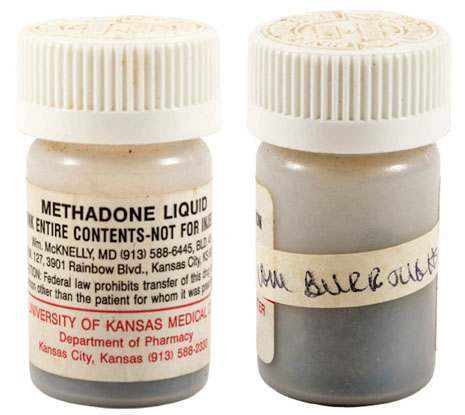 (You can own one of Burroughs' meth bottles here – see above.)
Burroughs featured on Tom Waits' The Black Rider, Kurt Cobain on Priest They Called Him and September Songs and R.E.M.'s version of Star Me Kitten.

With Cobain: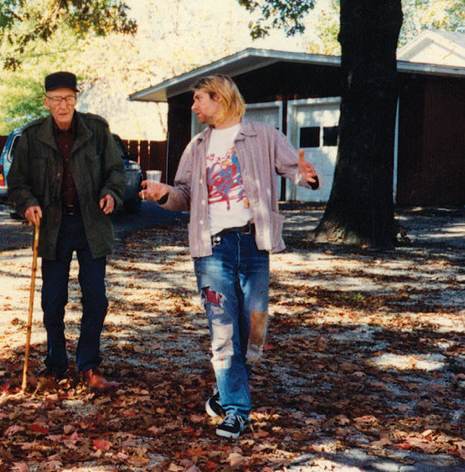 With R.E.M:
T'aint No Sin from The Black Rider:

Guesting with Ministry on Just One Fix.
Josh Jones looks at the writer's rock 'n' roll work, describing the song he recorded with The Doors hereunder:
In a mash-up that brings together a band closer to Burroughs' prime, hear the beat writer's rhythmic deadpan of Jim Morrison's "Is Everybody In?," backed by the surviving Doors. Despite the original players, it's still a very '90s production (though released in 2000). From a Doors tribute album called Stoned Immaculate, the song sits, somewhat uncomfortably, next to covers and interpretations by Stone Temple Pilots, The Cult, Creed, Smash Mouth, Days of the New, and Train, and a bit cozier next to stalwarts like John Lee Hooker, Exene Cervenka, and Bo Diddley. Burroughs' is the stand-out track among many that also feature the Doors as a backing band, although in an acid-jazz production–with samples of soul music and Morrison himself–that may sound a bit dated. But Burroughs is as dry as ever, underlining the sheer creepiness of Morrison's poetry in a tribute that also highlights the debt Morrison owed him.
Writer William S. Burroughs reads poetry by Jim Morrison over music provided by The Doors on the track Is Everybody In?
In 1990, Burroughs released the album Dead City Radio (listen here).