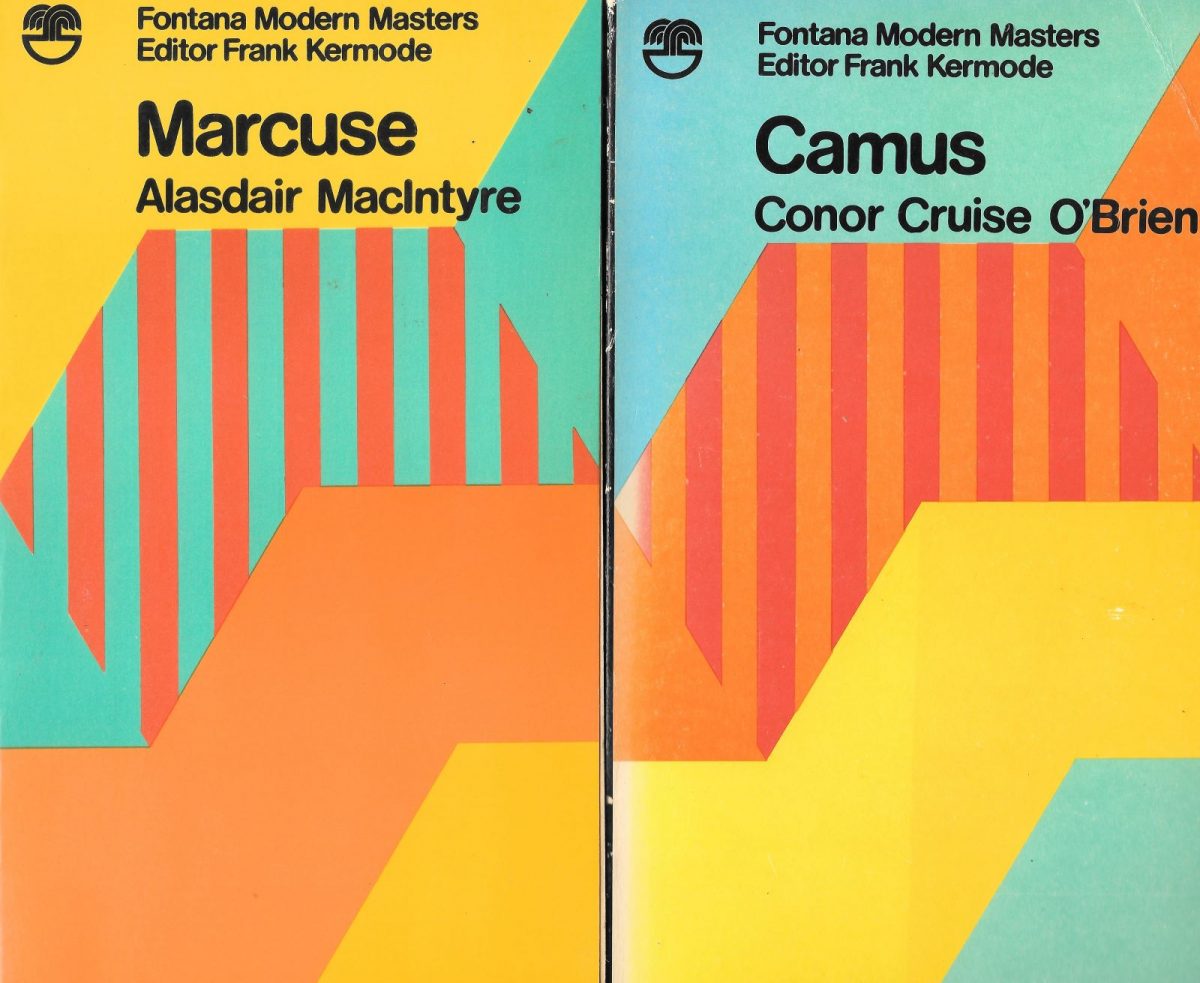 There was something in the air. Literary critic Frank Kermode sensed it. A change. A thirst for ideas. He had lunch with two bods from Collins publishers. It was the 1960s, the Beatles were changing music, youngsters were changing politics, the old standards were no longer relevant. There was a need for new ideas. For the exchange of ideas. Kermode suggested a series of books on the lives and works of writers, philosophers, activists, mind-fuckers who were changing the 20th-century. Publishers Mark Collins and his colleague Michael Turnbull thought Kermode's suggestion too way out, too difficult, too much like hard work. Who would they choose for the series? What would be the criteria for this choice? Who would buy the books?
It was a no-no. But Kermode didn't give up. On a trip to America he saw young students excitedly discussing concepts for a new future. Then in 1968, students in Paris rioted and nearly brought the city, if not the country, to the brink of revolutionary change. Kermode pushed his idea again. The series would be a collection of what Kermode termed Modern Masters who have enabled many of the ideas that were changing society.
Kermode would edit the series. A shortlist was drawn up. Collins were a tad angsty. It still seemed a hellishly worthy thing to do. Yes, it was worthy but necessary. Then one clever marketing ploy turned Fontana's Modern Masters into a major publishing sensation.
Fontana's art director John Constable had read about William S. Burroughs and Bryon Gysin's "Cut-Up Method" where text was cut-up and rearranged to form a new meaning. Constable wondered if the same idea could be applied to pictures and used as book covers. Constable was cutting up pictures of artist David Bomberg abstract painting The Mud Bath (1914).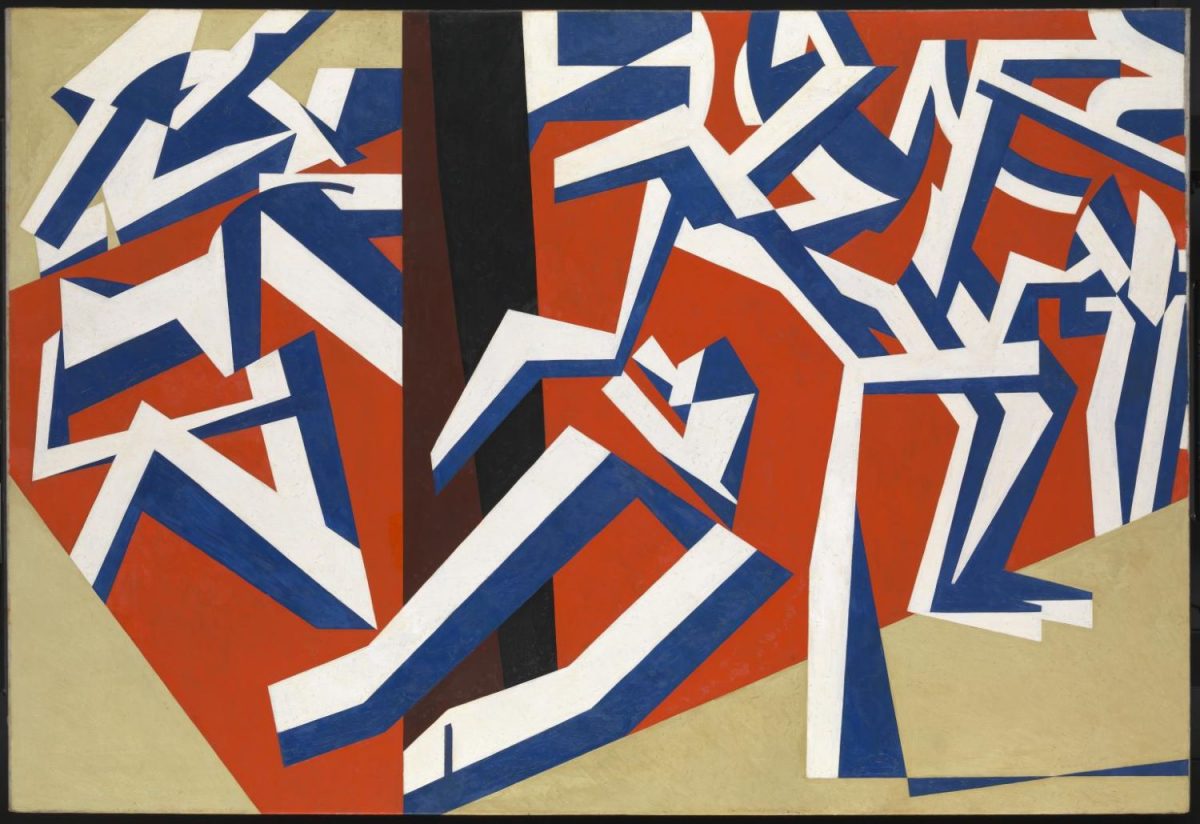 Constable was on to something but felt it just wasn't quite right. One night, he attended the opening of an Op-Art exhibition where he saw geometric abstract work by artist Oliver Bevan. Constable had found his artist. He commissioned Bevan to create a painting which could be shared across a set of book covers like pieces of a jigsaw. Once all ten books were collected together, their covers created a tessellated pattern of Bevan's painting Cascade.
The first set of ten books published between 1970-71 featured Albert Camus, Noam Chomsky, Frantz Fanon, Che Guevara, Claude Lévi-Strauss, György Lukács, Herbert Marcuse, Marshall McLuhan, George Orwell, and Ludwig Wittgenstein. An eleventh volume on James Joyce also appeared in 1971 but reused the same design featured on the cover of the volume on Che Guevara.
Bevan's designs were an immediate success proving (perhaps) some books are judged by their covers.
A second series featuring critical examinations of such "Masters" as Norman Mailer, Wilhelm Reich, Lenin, W B Yeats, Gandhi, Bertrand Russell, Carl Jung, and D. H. Lawrence followed 1973-74. The cover to this series featured a new cut-up design from Bevan.
A third series on Samuel Beckett, Albert Einstein, Marcel Proust, Karl Popper Franz Kafka, Le Corbusier, R. D. Laing, and Max Weber was published between 1973-74. The covers to these books featured Bevan's kinetic Pyramid design.
A new artist was chosen for the last three series between 1975-84.