When Fritz, the janitor's "bad kid", lets off a rocket he finds in the basement of a tall New York apartment block, we get to peek into other people lives. Up and up the rocket goes in American artist Peter Newell's illustrated story (1862-1924),  passing through 21 floors and ceilings of people living above. We see what the people were doing at the time: reading the paper; sitting down for dinner; typing; stepping into a bath; dissecting a walrus head; burglarising the place. The adventure ends on the top floor when the rocket plunges into a can of frozen cream.
.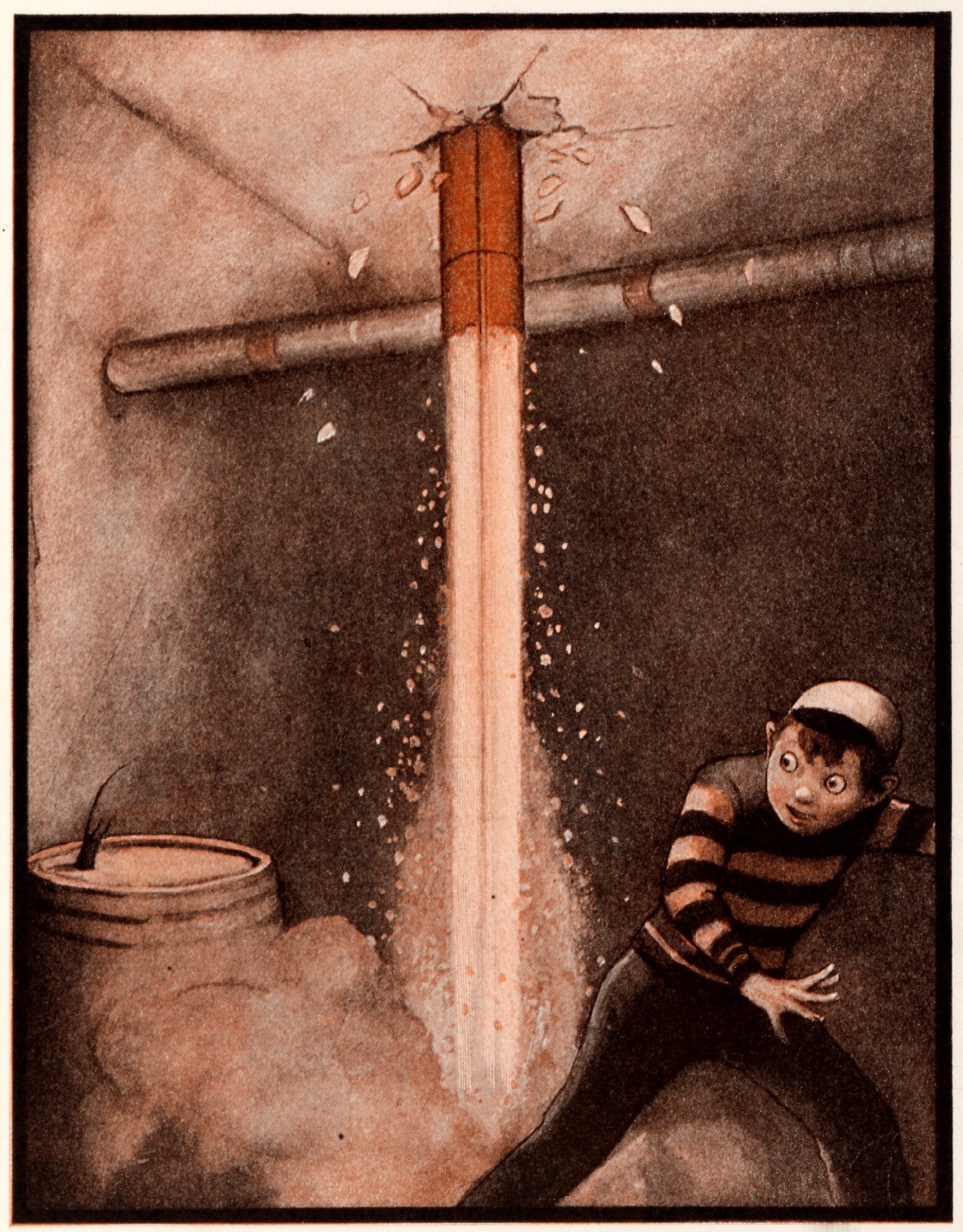 Newell had created a book on a similar theme in 1908. In The Hole Book, a bullet has been accidentally shot by young Tom Potts. The projectile passes through the story as it enters and exits people lives. The book featured a hole readers could poke a finger through.
But The Rocket Book captured the mood. In 1913, The Woolworth Building at 233 Broadway in Manhattan, New York City, became the tallest building in the world. The 30-story base topped by 30-story tower remains one of the 100 tallest buildings in the United States. In 1912, it, The Singer Building and the Municipal Building were also under construction. New York's skyline was rising. Like his rocket, people were going up.