HERCULES was born in a captivity near Aviemore in 1974. Wrestler Andy Robin paid £50 for the grizzly.  The bear was groomed for stardom. Hercules became a big TV and film star, wrestling Andy on ITV's World of Sport programme, appearing in Octopussy, the James Bond flick, Disney stuff and A Day In The Life Of Hercules The Bear in 1979. In 1981, Hercules was Scottish Personality of the Year.
Maggie said of the bear:
"We travelled the world with him and he really was like a child. When we were living with him, our lives revolved around his – it was wonderful."
You could say he died on the job – while filming a documentary for Disney Hercules fell over, slipped a disc in his back and was crippled. He died on 4 February 2000.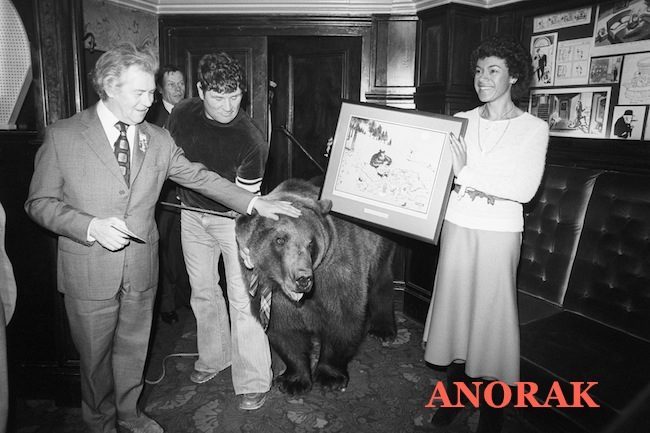 14/11/1980: At The Cartoonist Pub Shoe Lane, London, Hercules the Bear becomes the first honorary member of the fabled club. With Hercules are (l to r) the Club's Chairman Ian Scott, his owner Andy Robin of Dunblane and his favourite singer Iris Williams.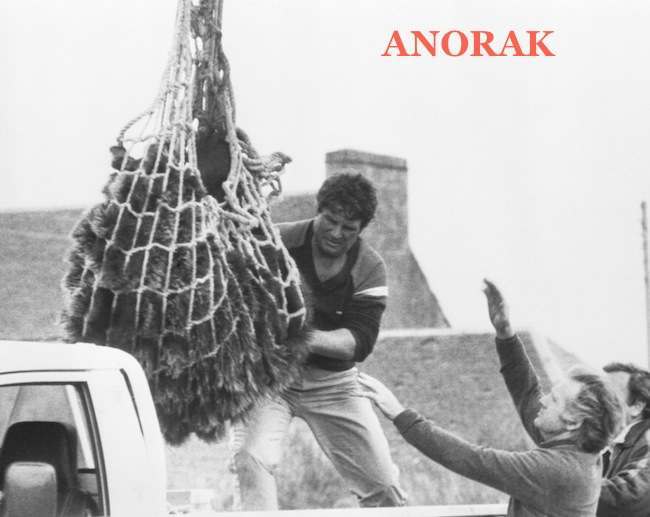 Hercules, a grizzly bear, was recaptured on the island of North Uist on the Outer Hebrides, having lost 15 stone. After 22 days of freedom, Hercules was shot with a tranquilizer gun and is netted and loaded on to a truck.
The bear went missing on a Scottish island while being filmed for a Kleenex television commercial was recaptured on September 13, 1980. He'd been on the lam for 24 days.
Hercules the Bear becomes the first honorary member of the Cartoonist's club. Andy Robinson his owner leads the bear out of the coach passed the police guard.
'Madabout' presenter Matthew Kelly, right, and owner Andy Robin watch Hercules tuck into a snack during filming of the children's television programme, shortly before the grizzly bear caused chaos by refusing to leave the show.