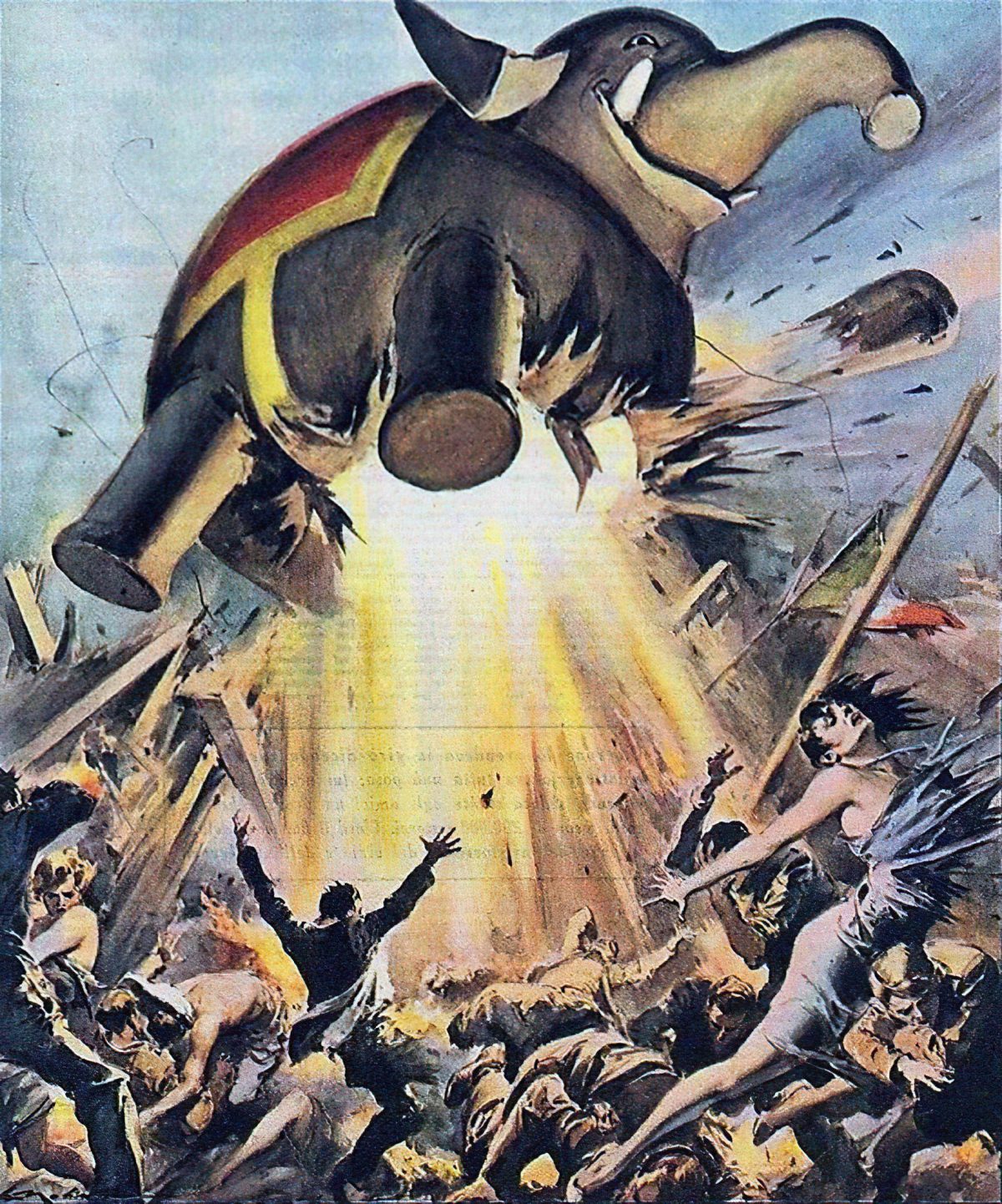 Walter Molino (5 November 1915 – 8 December 1997) was an Italian comics artist and illustrator. His speciality was disaster, which often involved fire, water, falling – falling from (deep breath) cliffs, planes, helicopters, mountains, bikes, cars, boats, the floor above, trucks, stairs (you get the idea) – wince-inducing accidents, angry and hungry-looking wild animals (has anyone in real life brandished a massive snake to hold up a jewellery store?),  and did you know a bull could charge a passenger train – and win?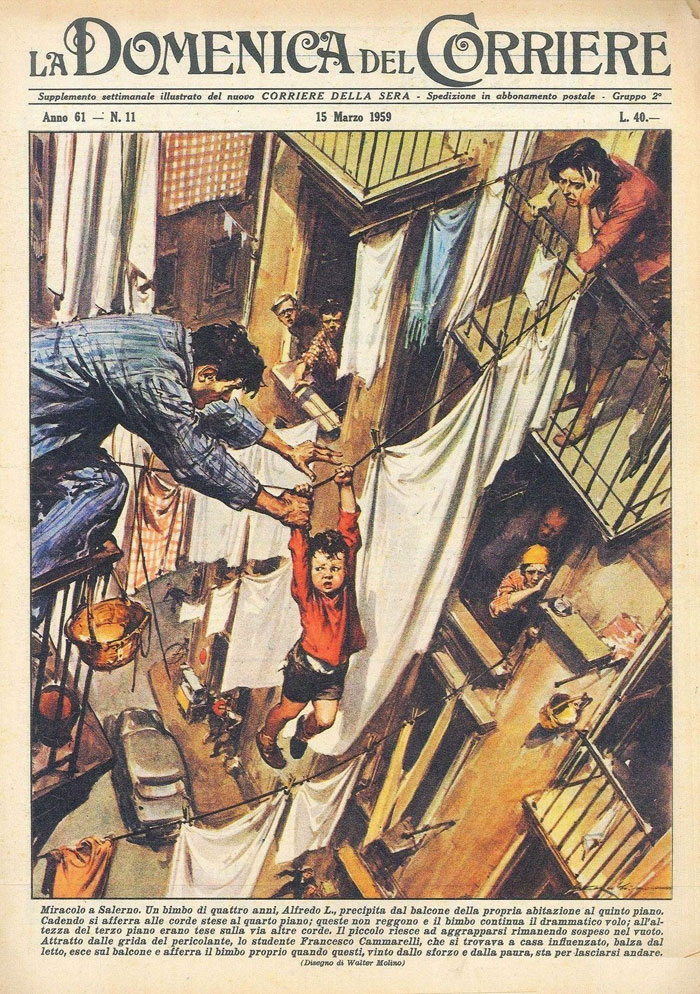 Death, eh, you can't dodge it. As writer John Updike out it: "Each day, we wake slightly altered, and the person we were yesterday is dead, so why be afraid of death, when death comes all the time?" Why be afraid? Well, they call it "dying in their sleep peacefully" for a reason. It reduces anxiety among the living. Cue Walter Molino to shatter those illusions. His scenes of what looks a lot like imminent deaths are can't-look-away horrific. There is very good chance no-one survived to tell the tale. And no-one took a photograph. But Molino the illustrator heard the news, perhaps spun a little by Italian storytellers, and added a dash of artistic licence, which anyone looking for entertainment should appreciate.
Mid-century America had two-page pulp art, men's magazines and action mag xenophobia. But this was real. This stuff actually happened – well, mostly.
And wait a moment… Did they survive? Many of Molino's illustrated stories had happy endings. These people lived? These worst case scenarios ended well? Now read on…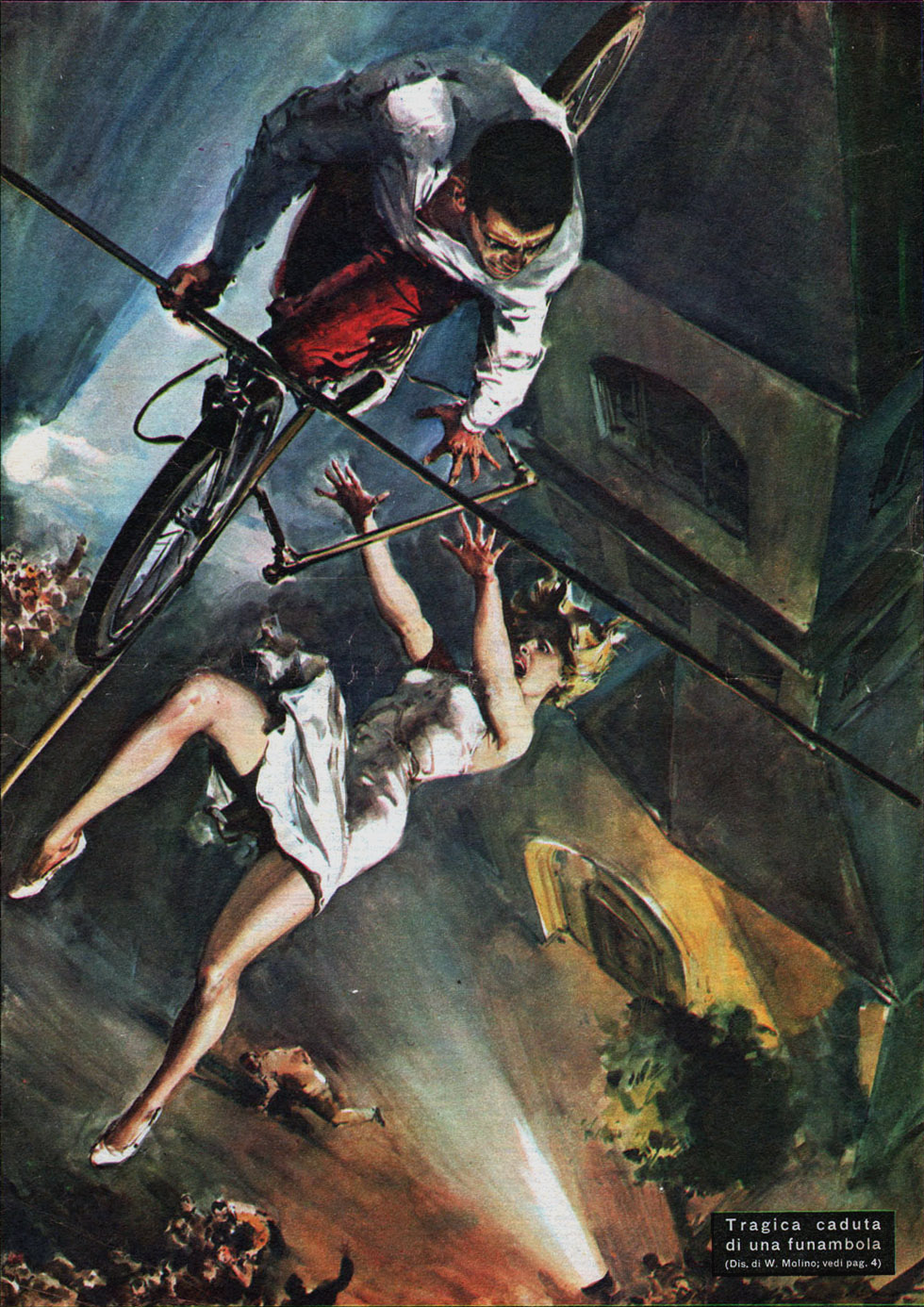 A native of Reggio Emilia, Molino created illustrations for Italian newspaper Il Popolo d'Italia, children's magazines Il Monello and L'Intrepido, the satirical magazine Bertoldo, Capitan L'Audace for the magazine L'Audace and in 1941 scored a job as cover-illustrator for the magazine Grand Hotel, as cover-illustrator and artist of "cineromanzi", i.e. comic stories, generally of romantic or melodramatic genre, whose comic characters resembled famous film actors. And he really found his groove with cover art for the weekly La Domenica del Corriere, which featured highlights from the preceding week's news. At its height it enjoyed a circulation of over 1 million copies. And news rarely looked more dramatic…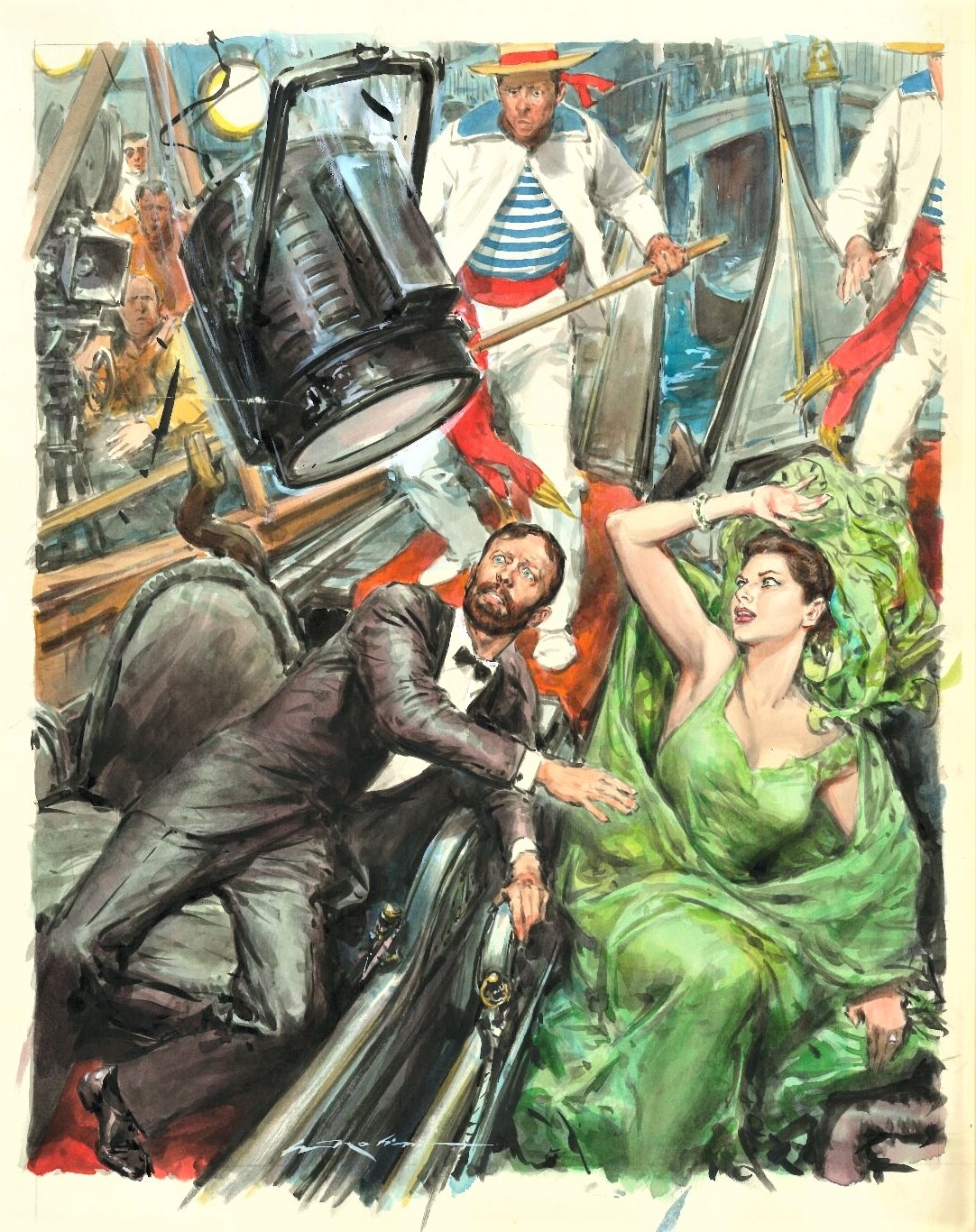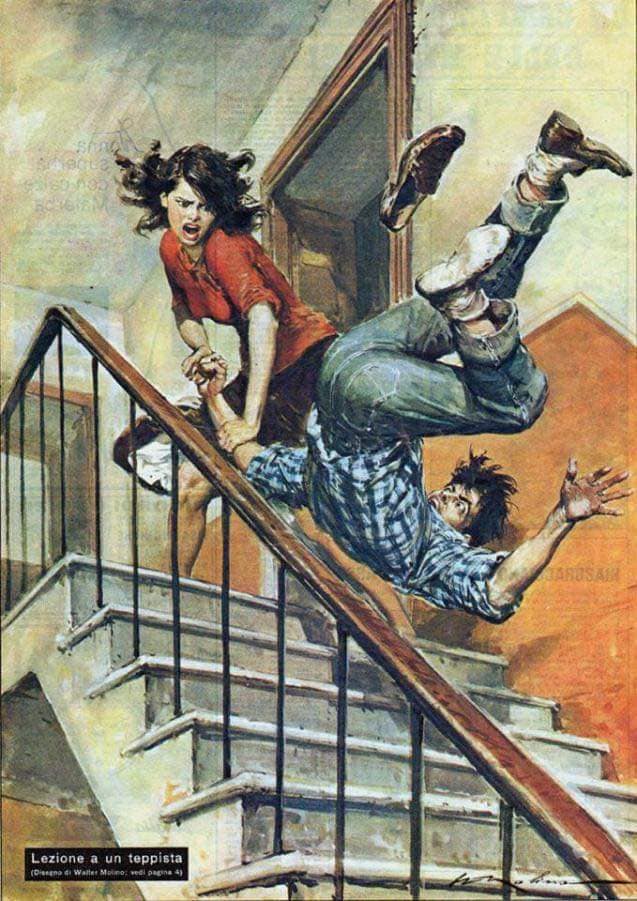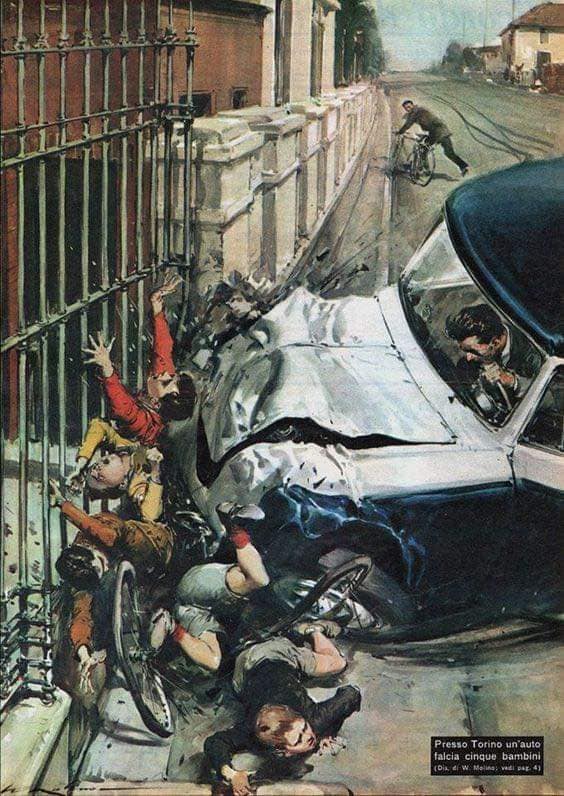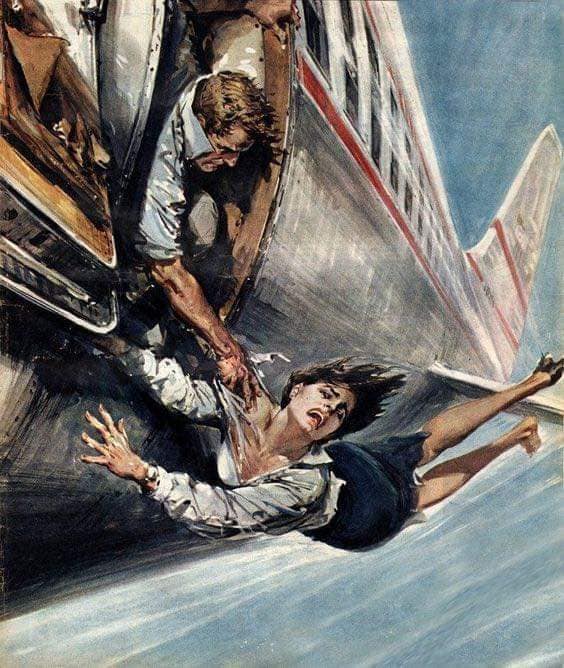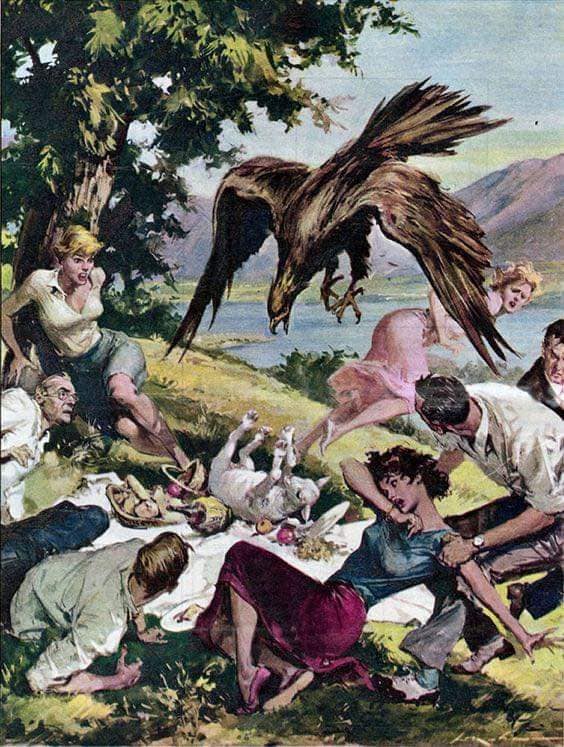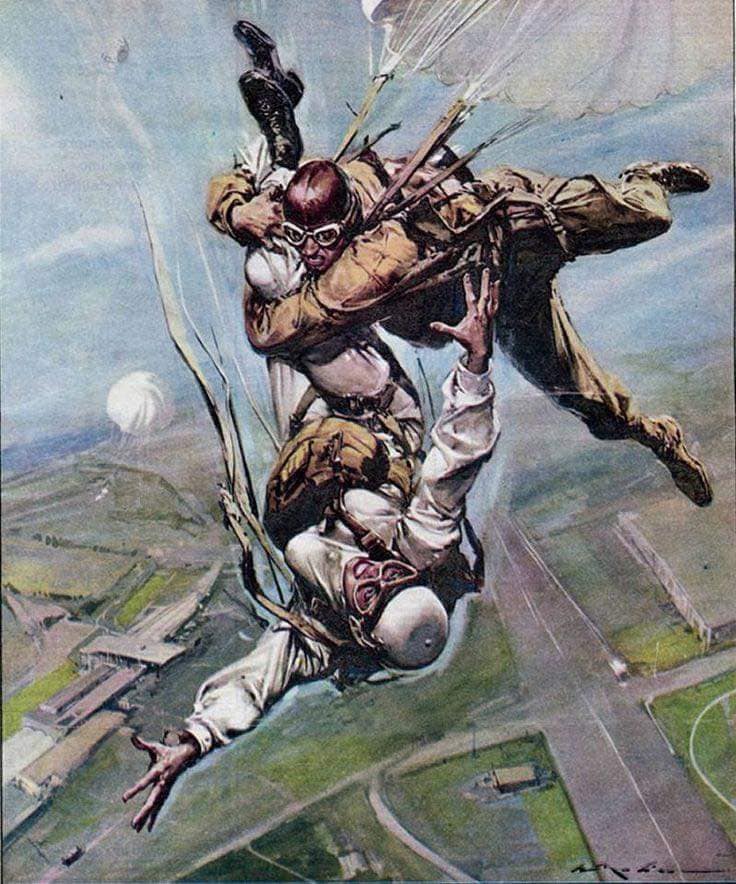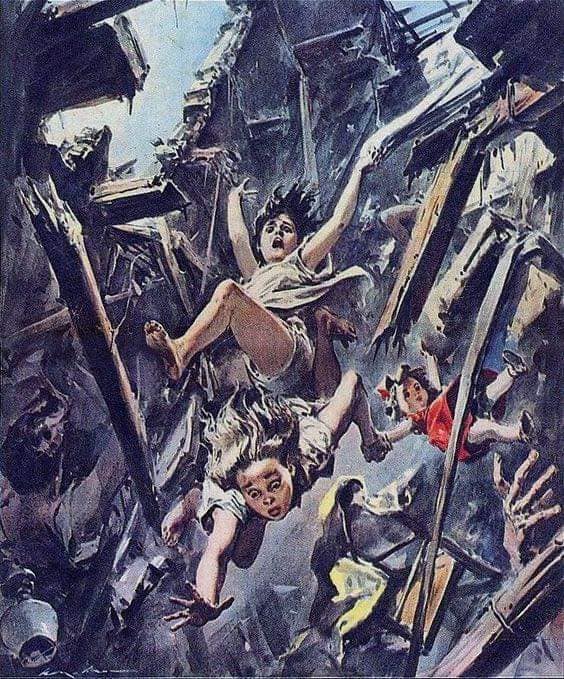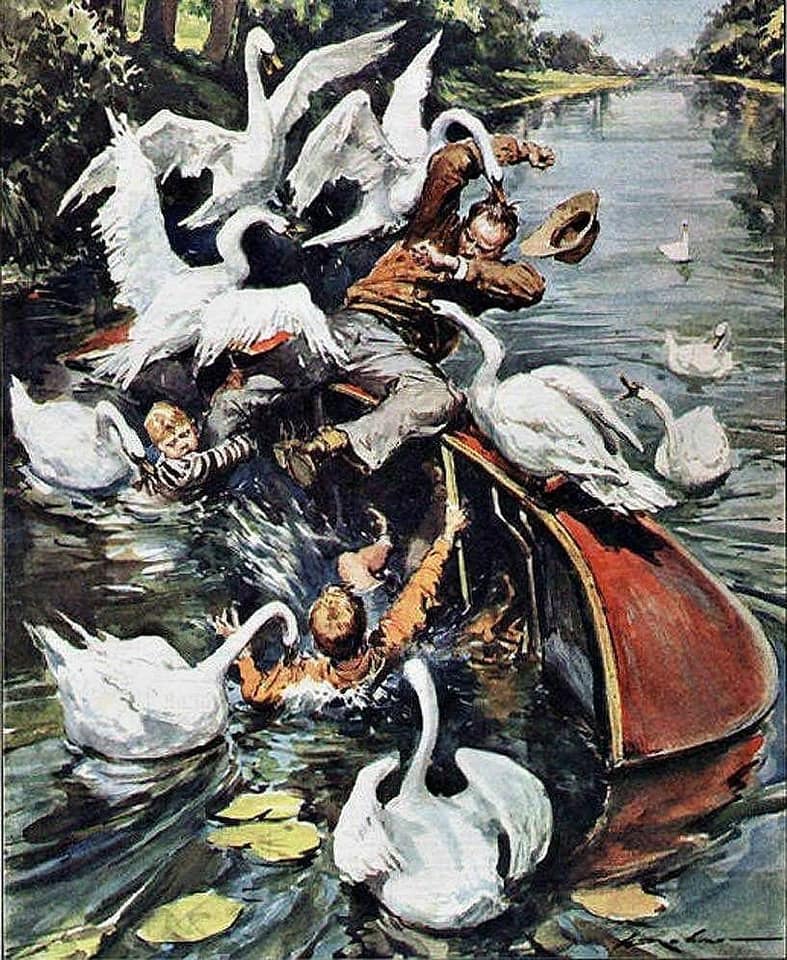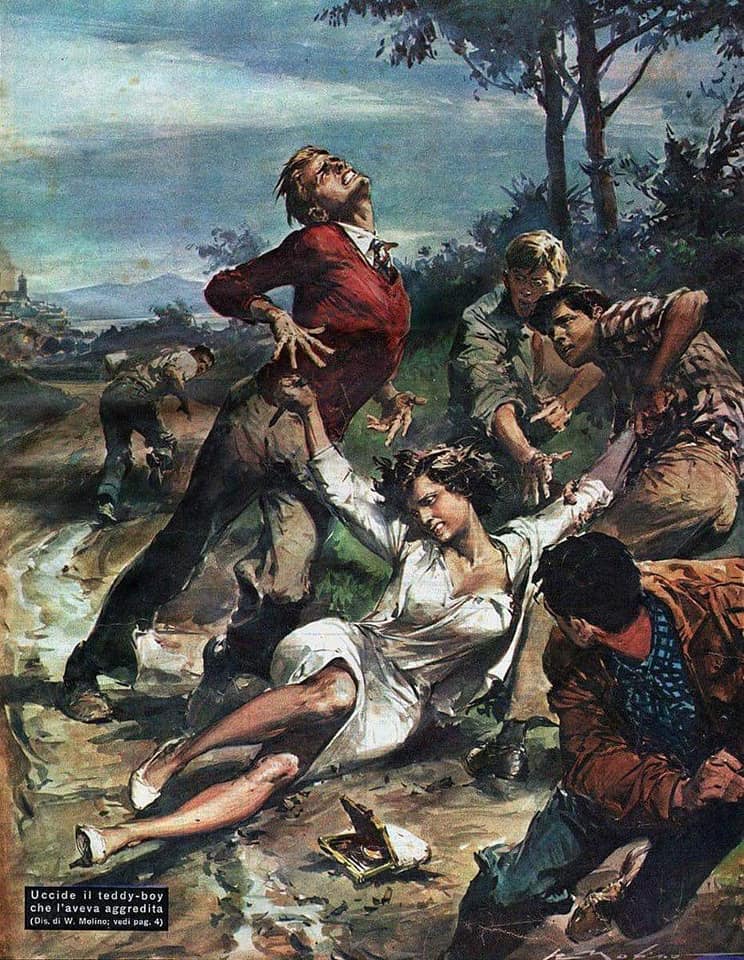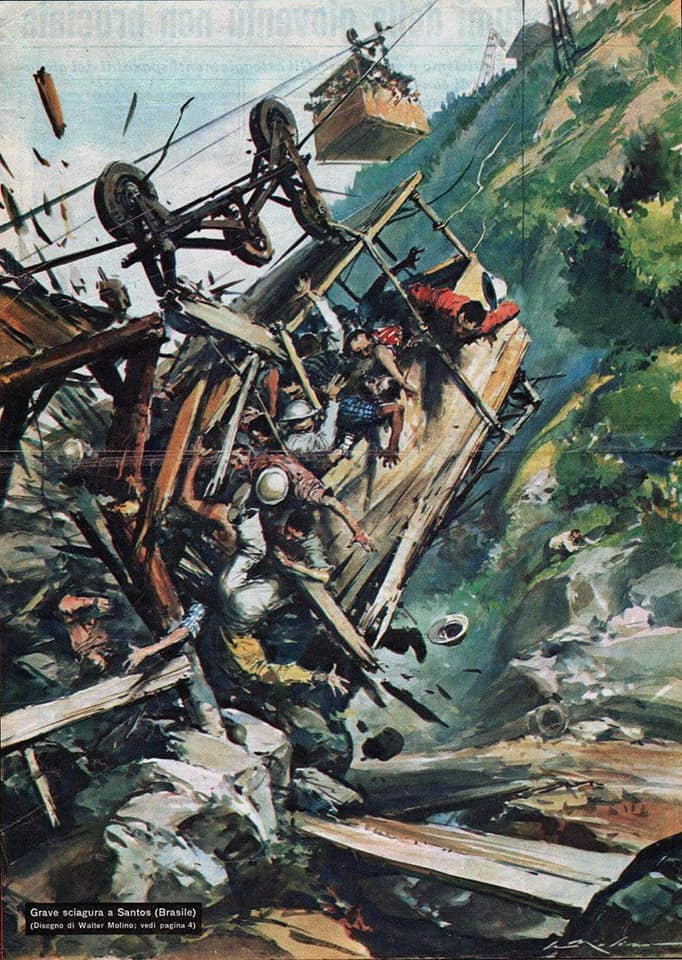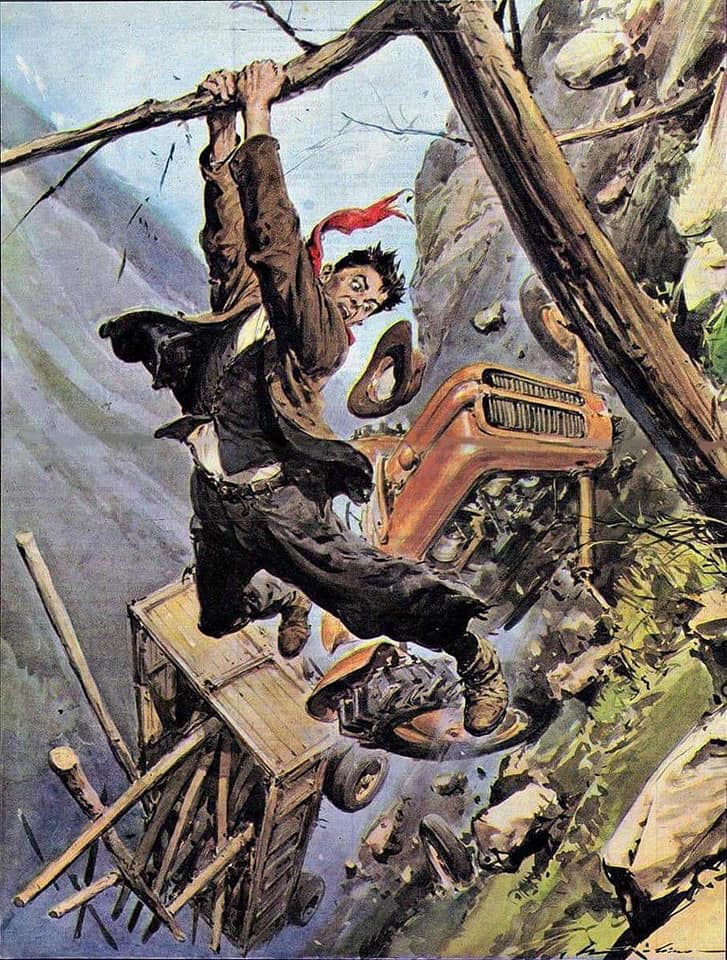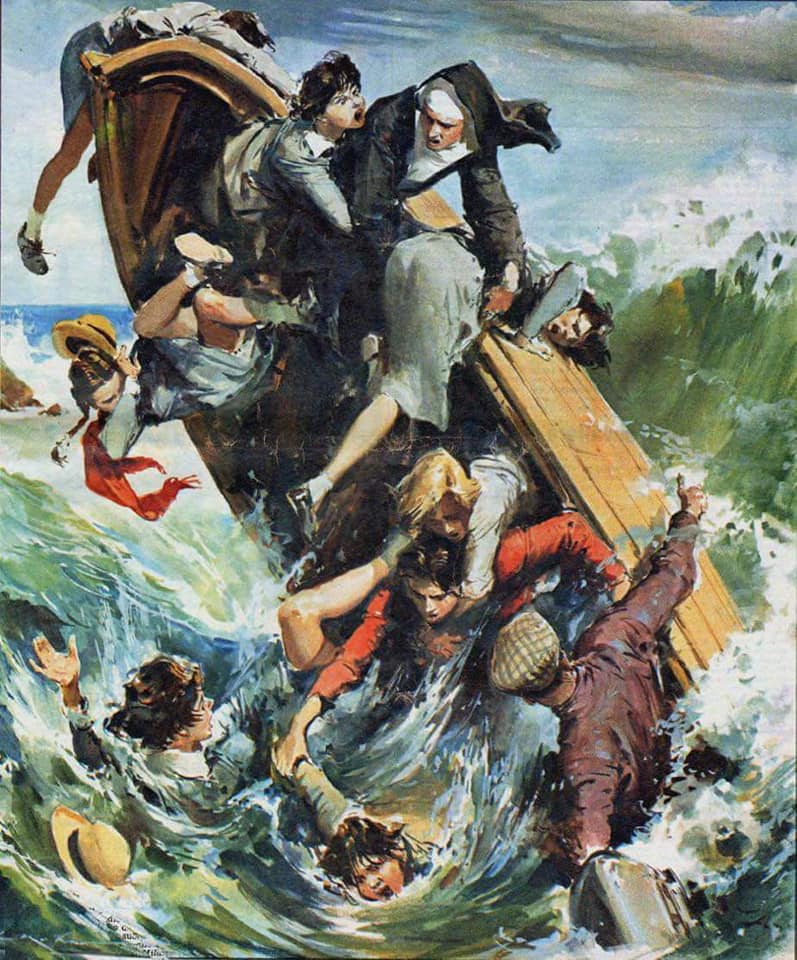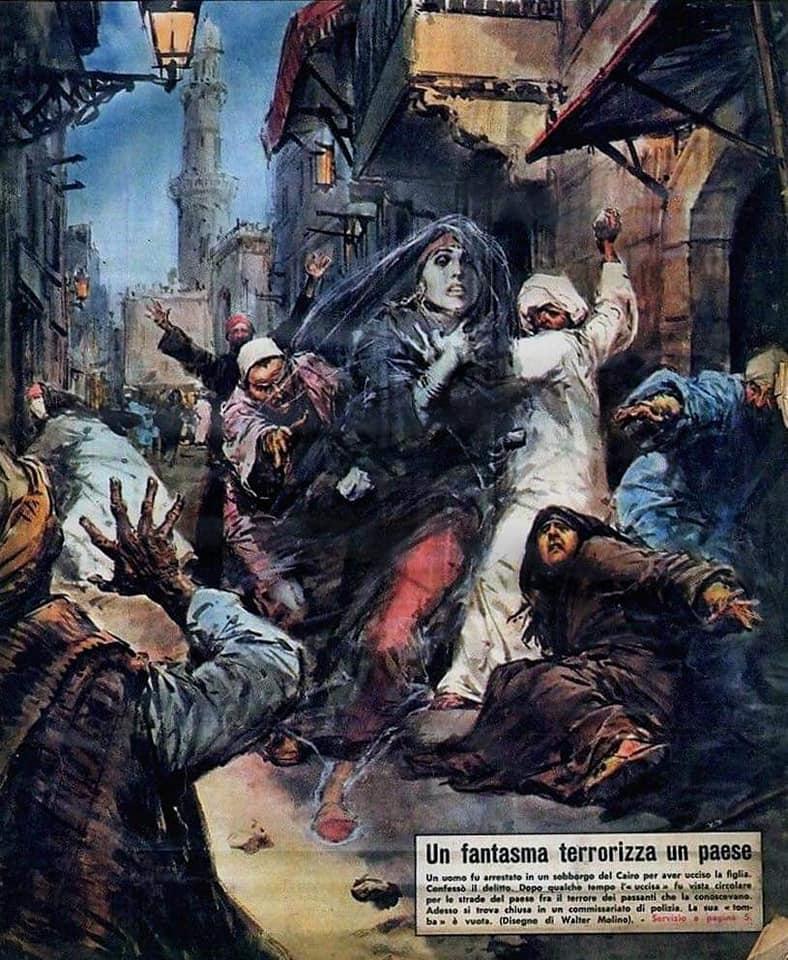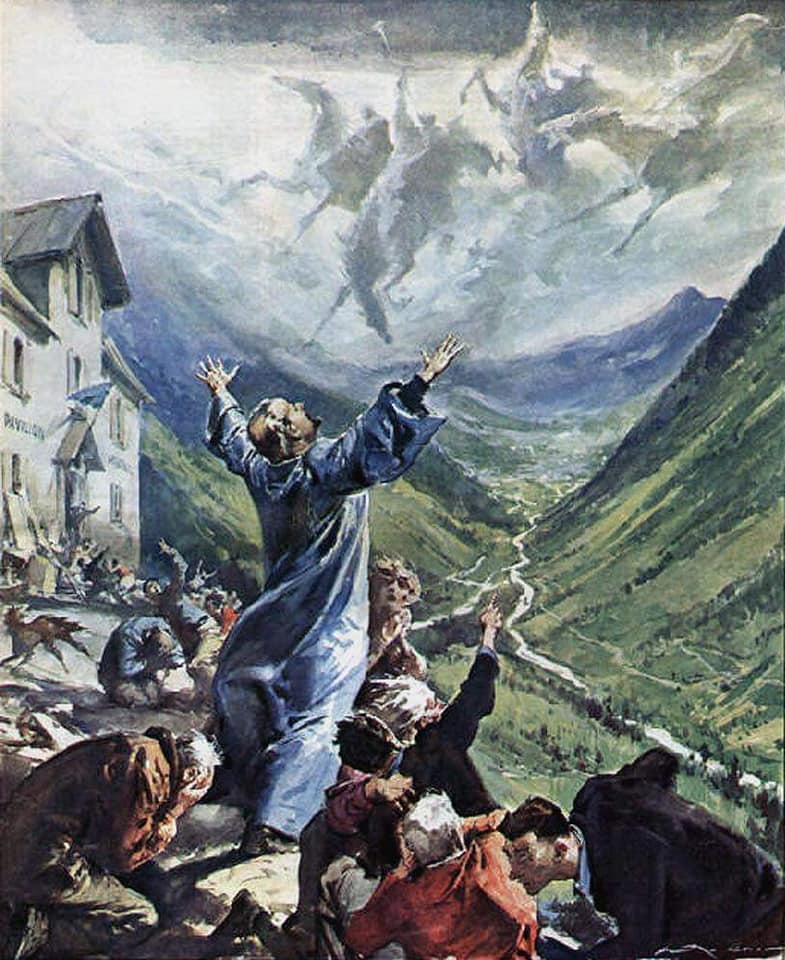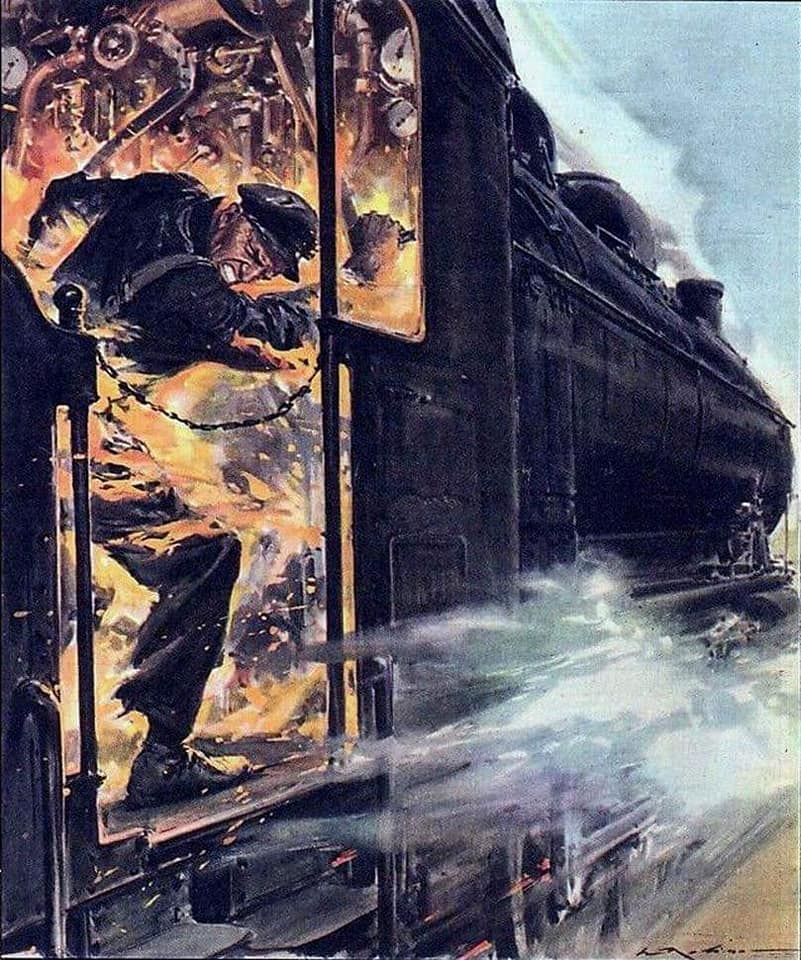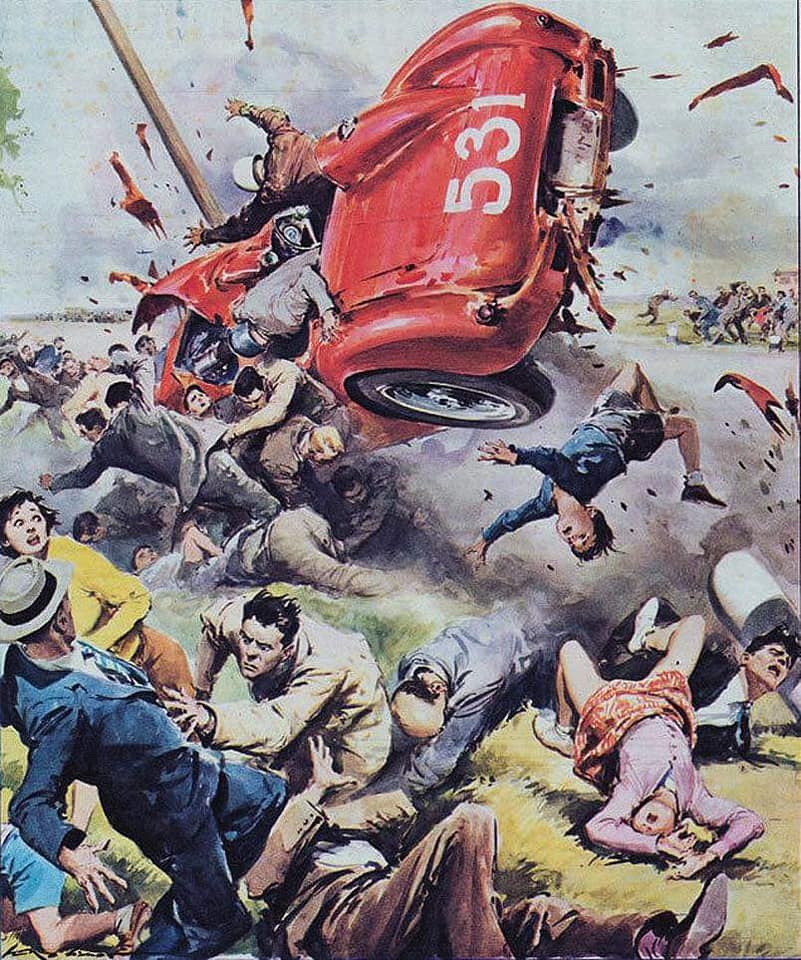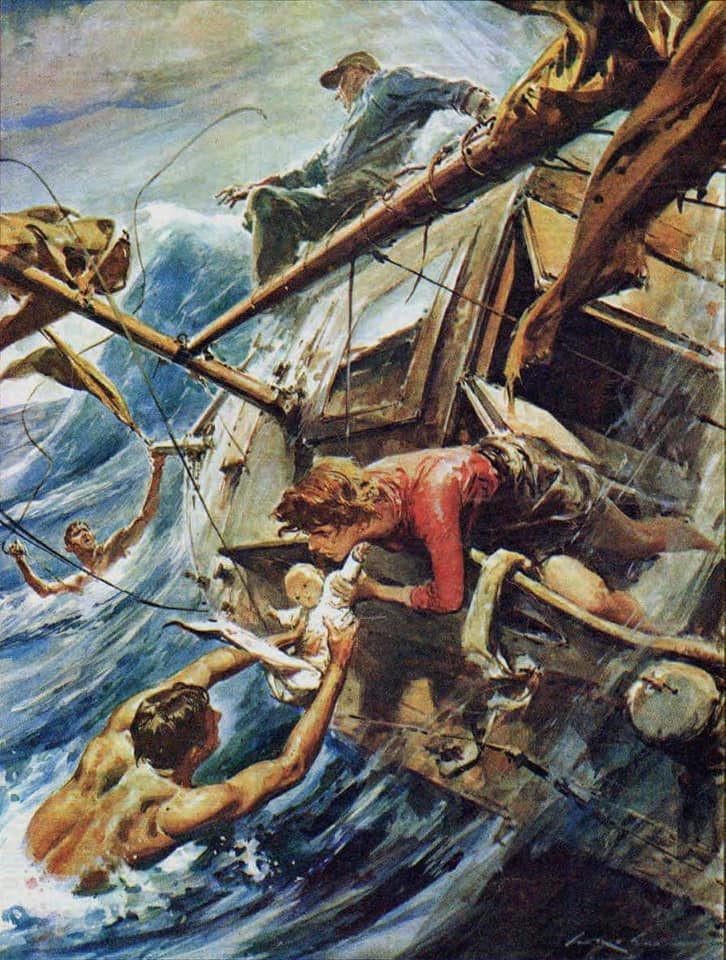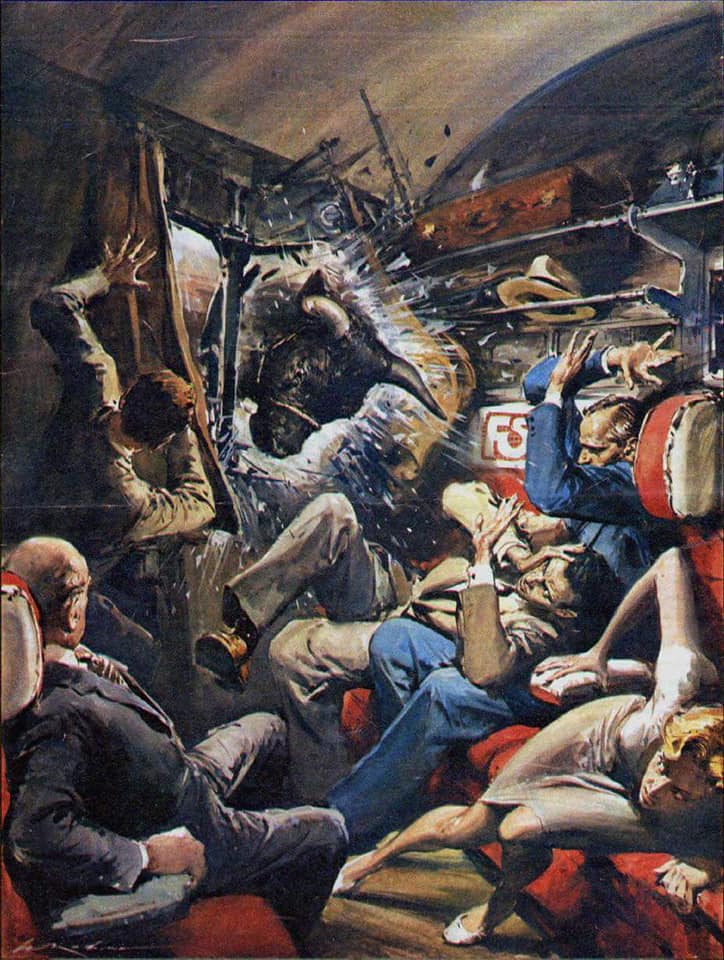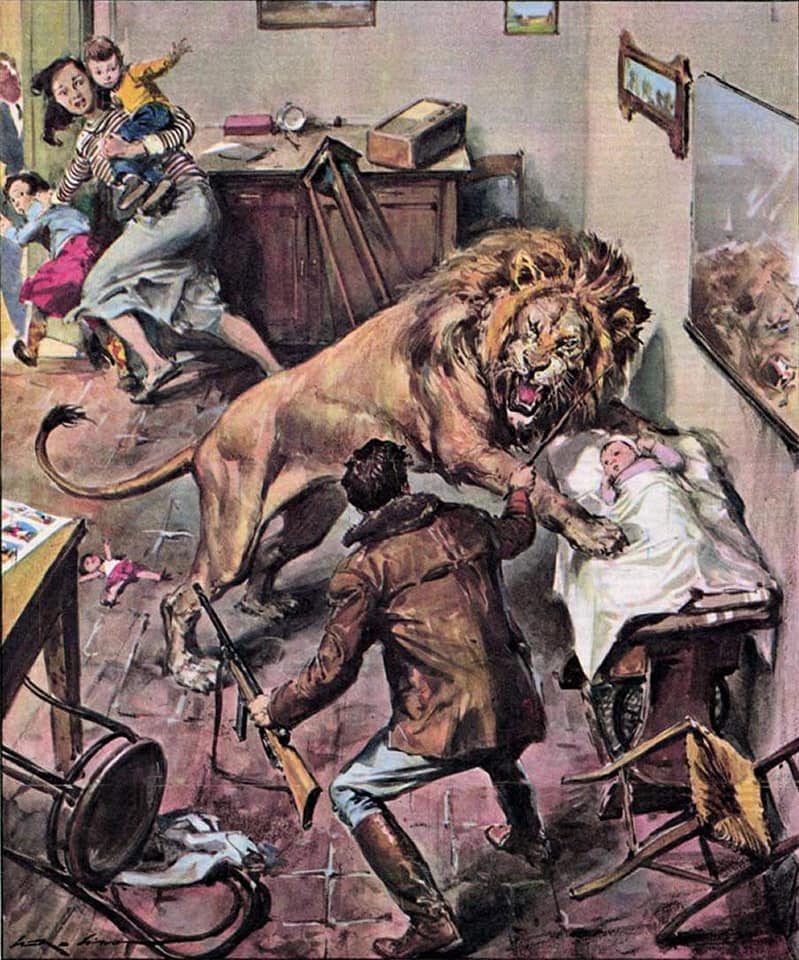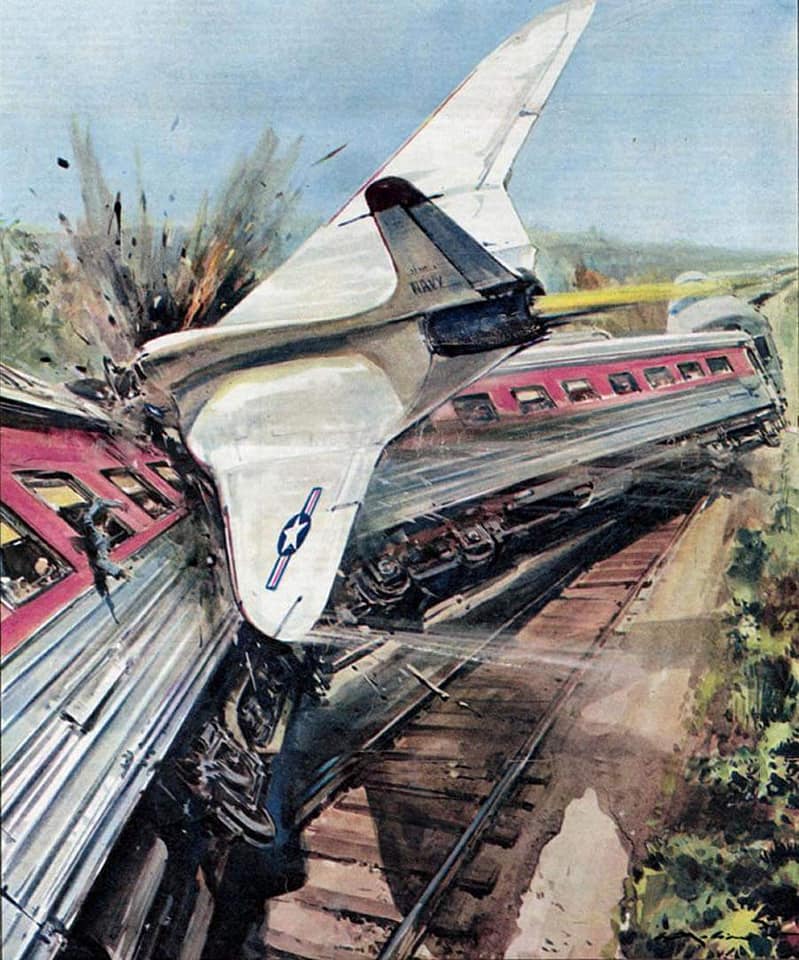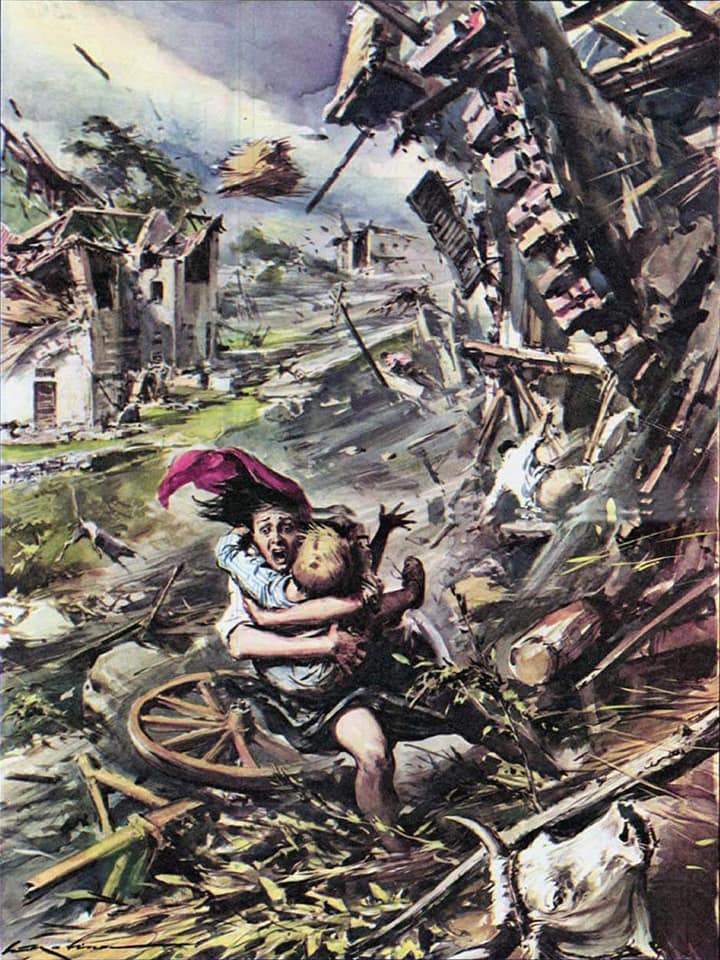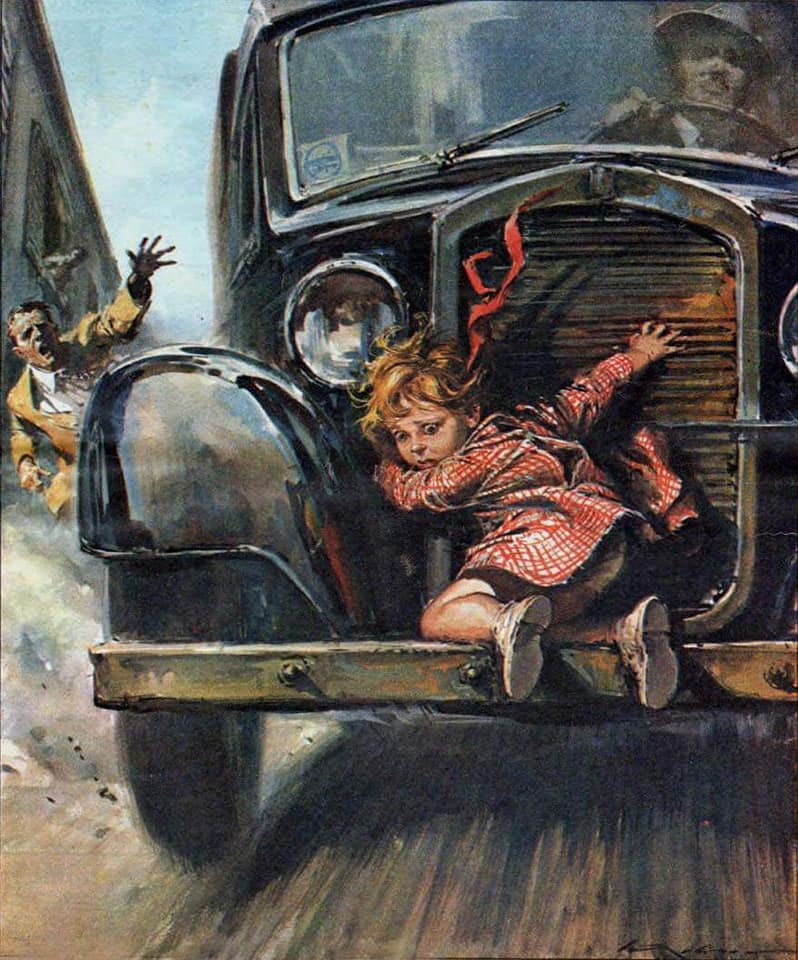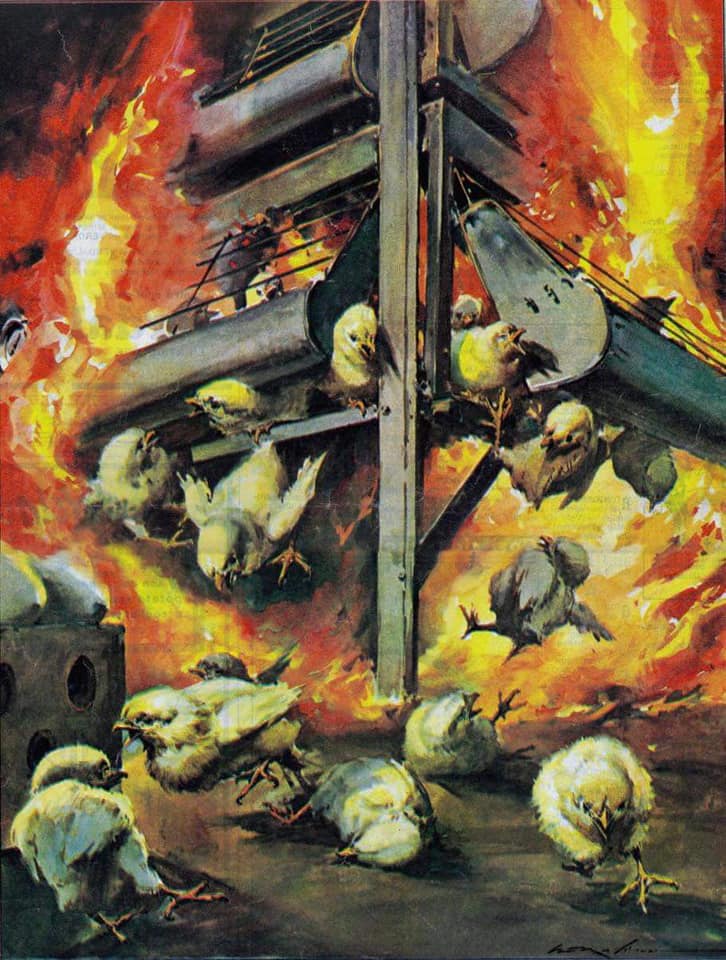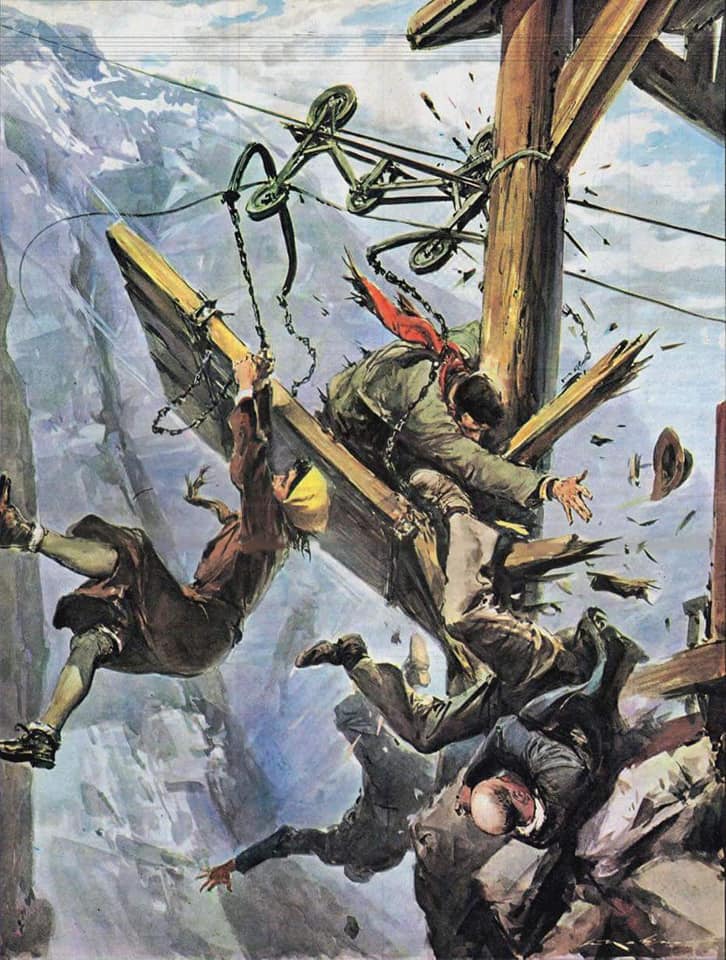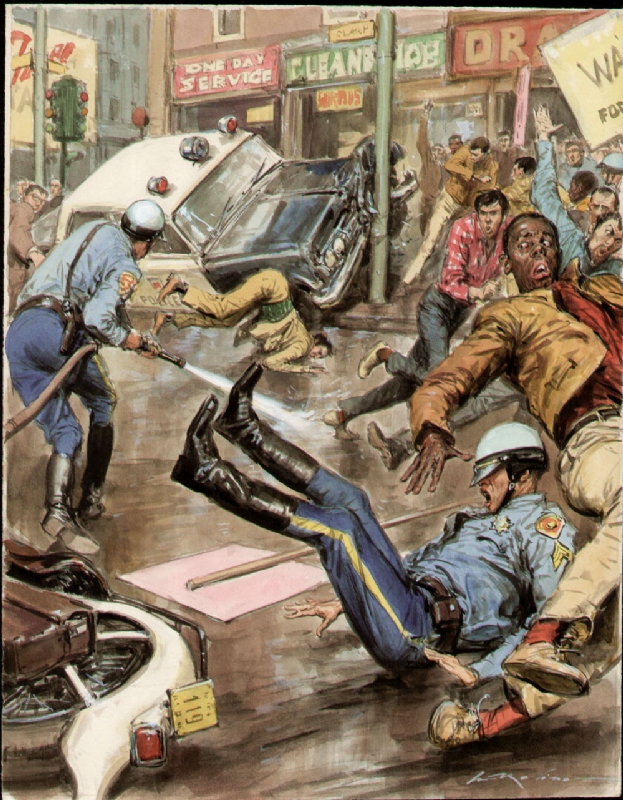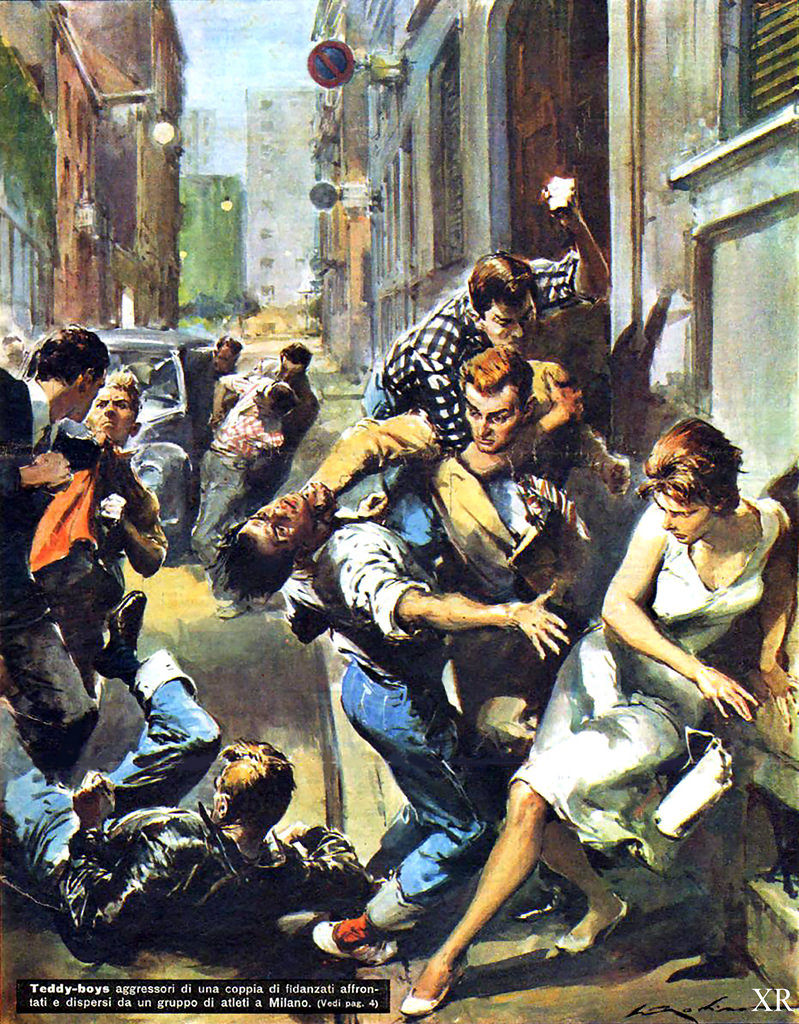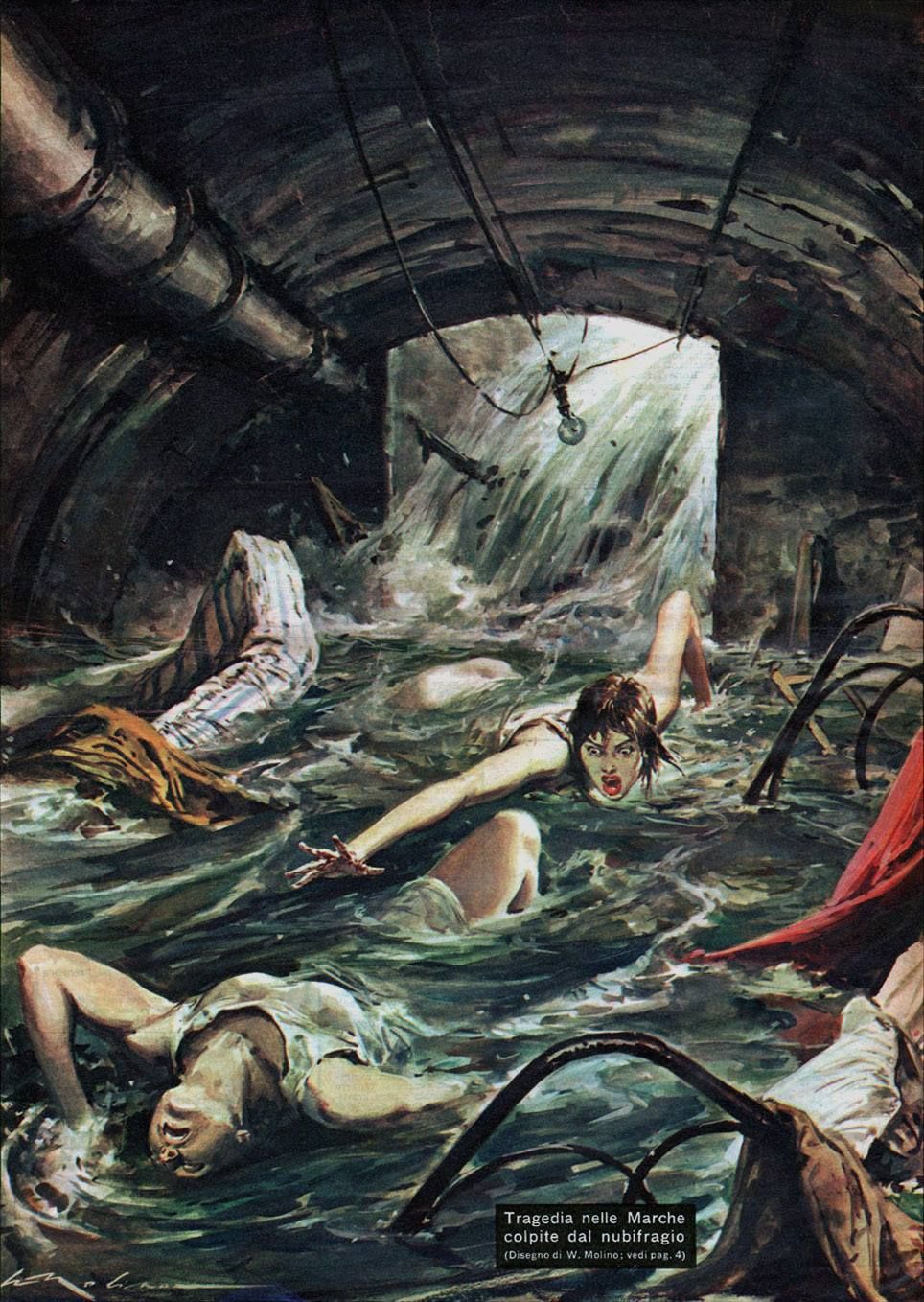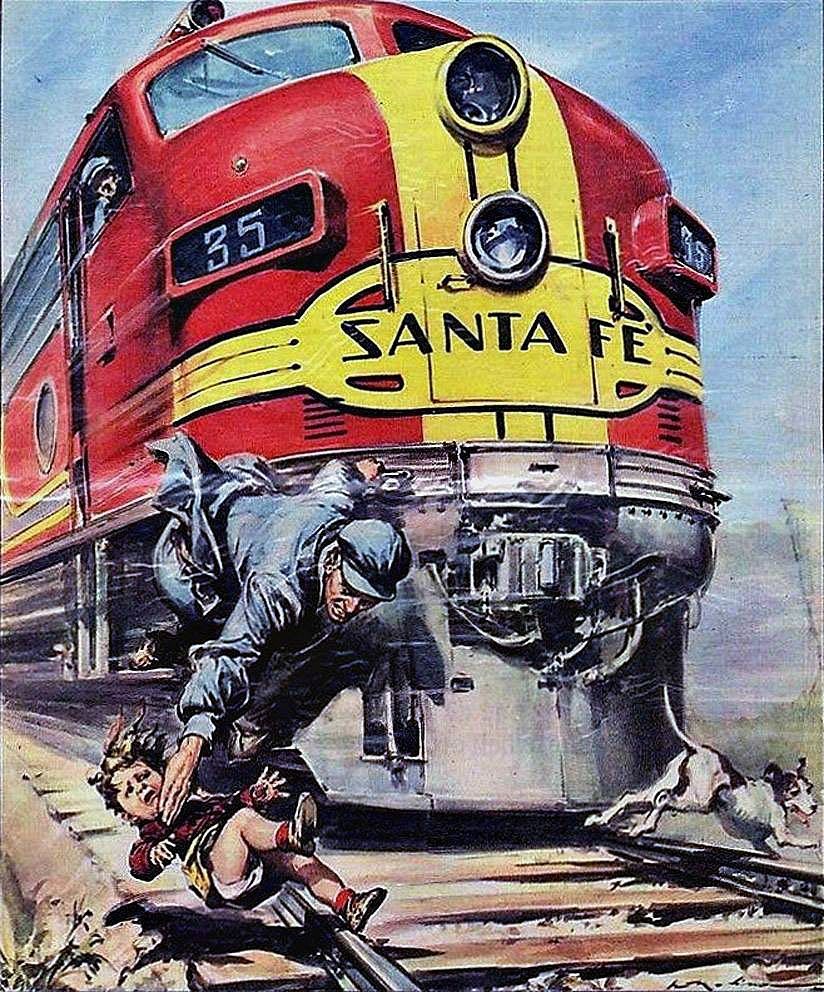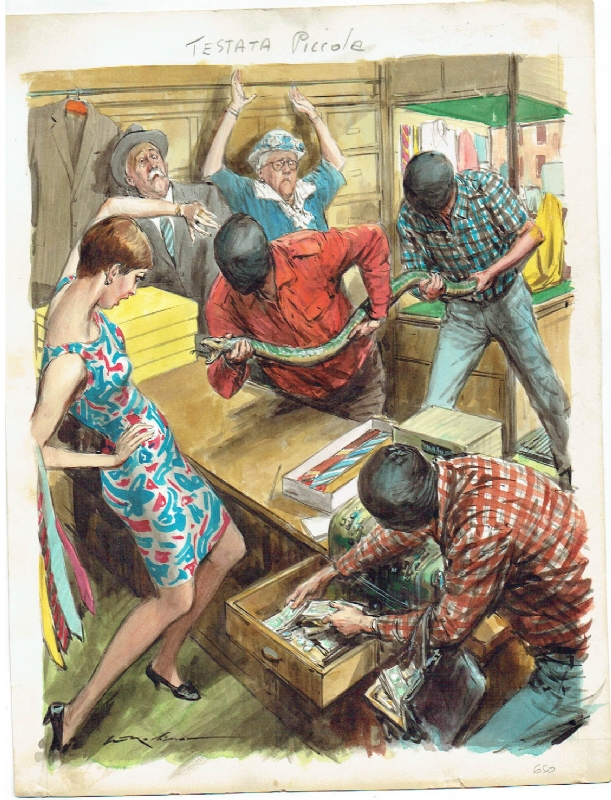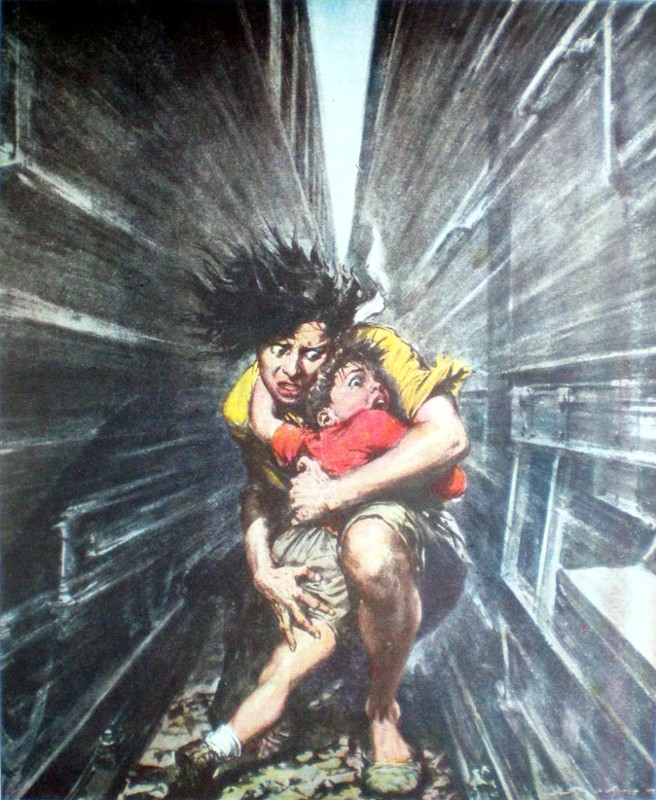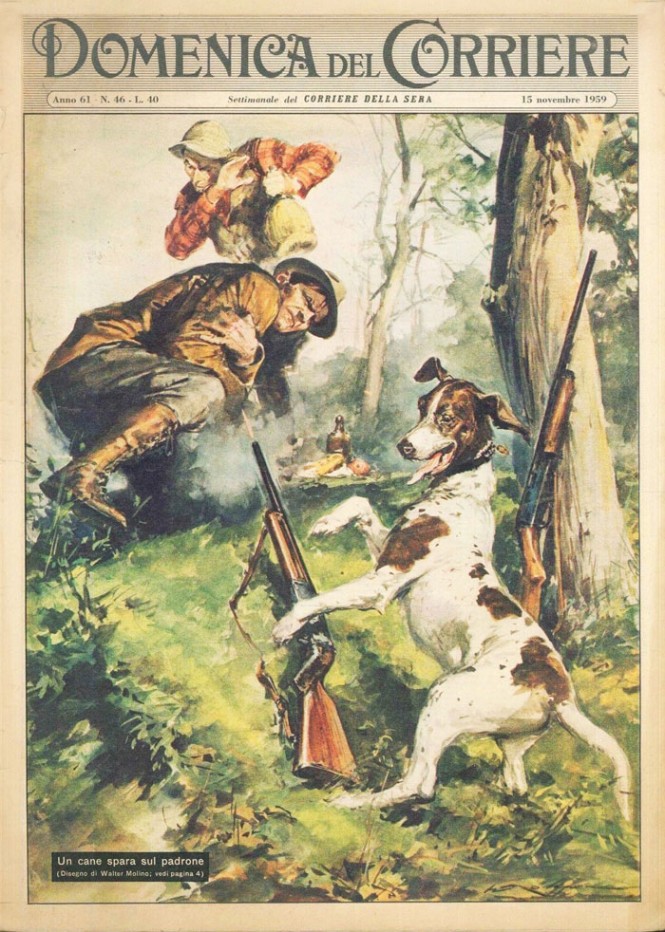 Via: Comic Art Fans, Italian Ways