In 1970, every town in the US had its Main Street, complete with locally owned stores.  Each had its own unique flavor since it was mostly devoid of chains.  It's actually quite amazing when you reflect on how quickly these family owned stores were essentially wiped from the map.  As interstate highways allowed Main Streets to wither, and mega-retailers like Wal-Mart diverted consumers to bigger and cheaper goods, the mom and pop stores quickly closed up shop for good.
Looking back through old yearbooks and newspapers, you can find evidence of the way it used to be. The ads feature smiling grocers, proud local bankers, and herds of teens huddled at the local hangouts.  Let's have a look at some of these old ads, and peer back in time through the windows of Main Street 1967-1974.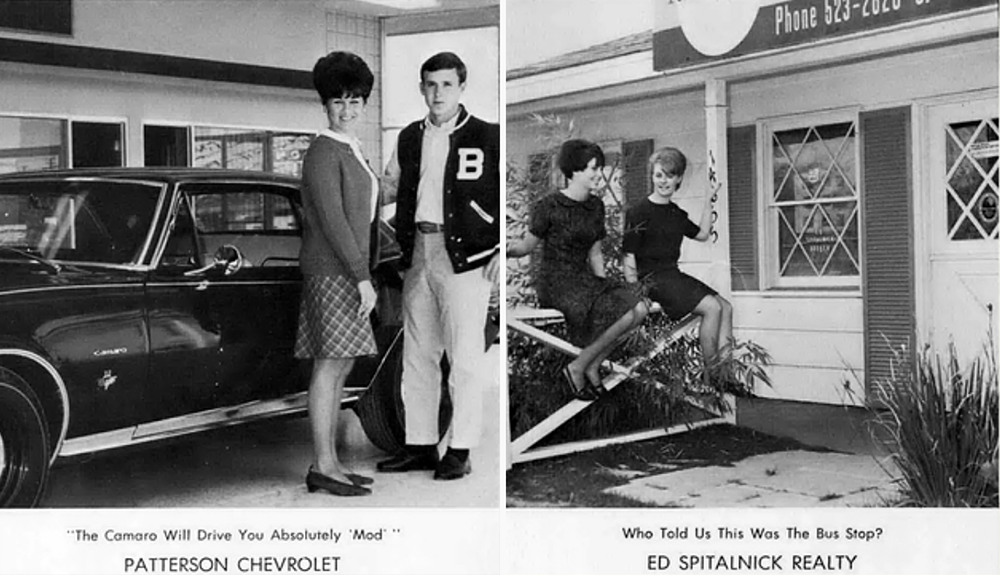 "The Camaro will drive you absolutely 'Mod'"… get it? You see what they did there? (1967)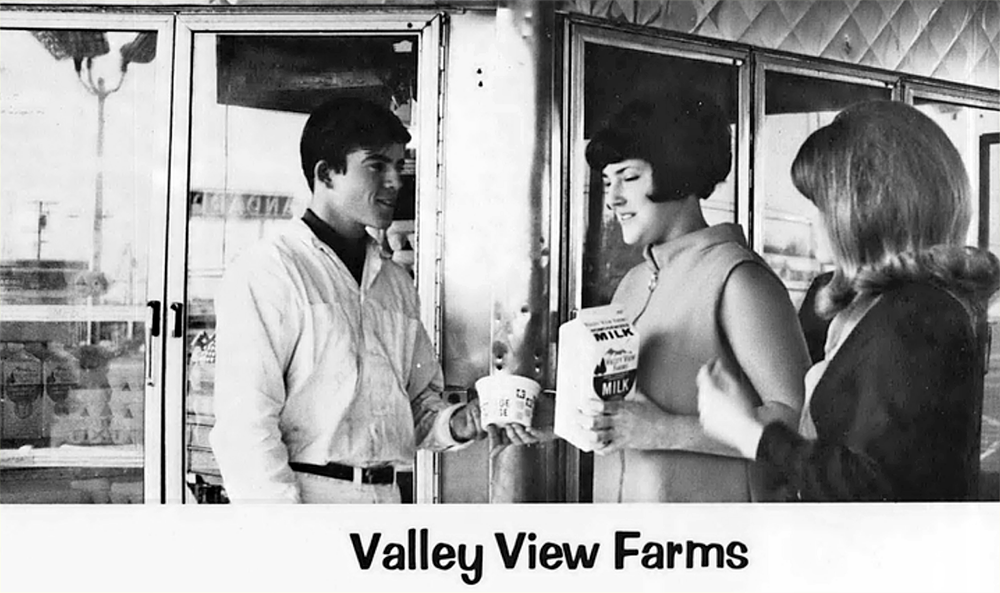 La Mirada, CA (1969)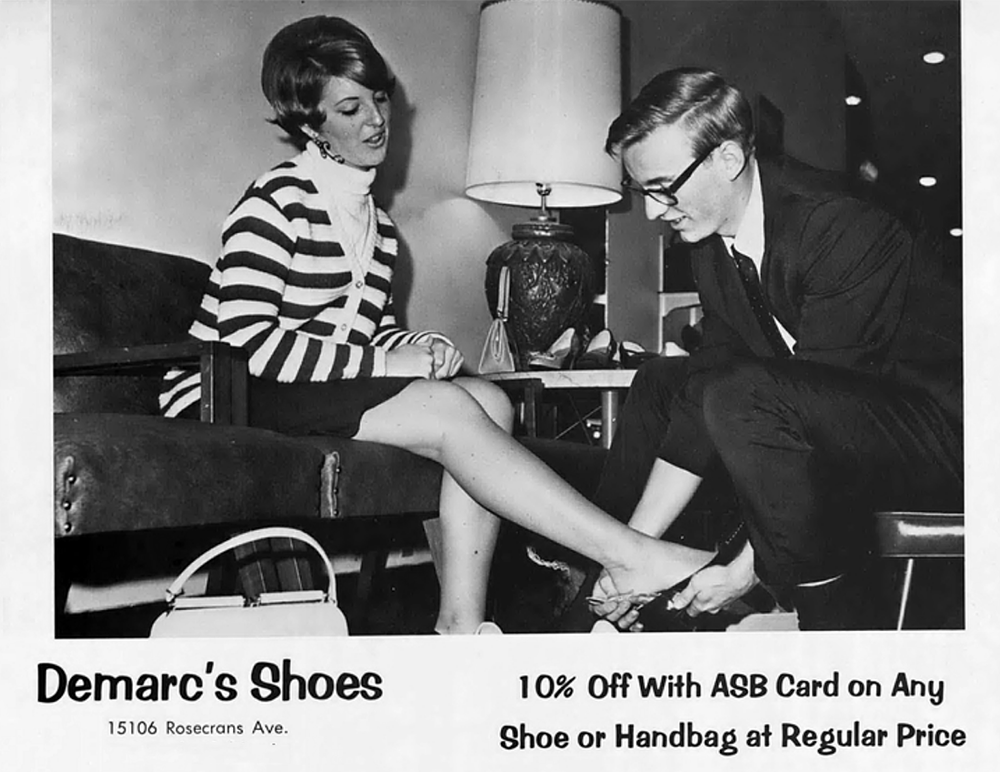 For more like this ad from 1969 see: Vintage Images of Women Shoe Shopping (And The Humble Salesmen That Served Them)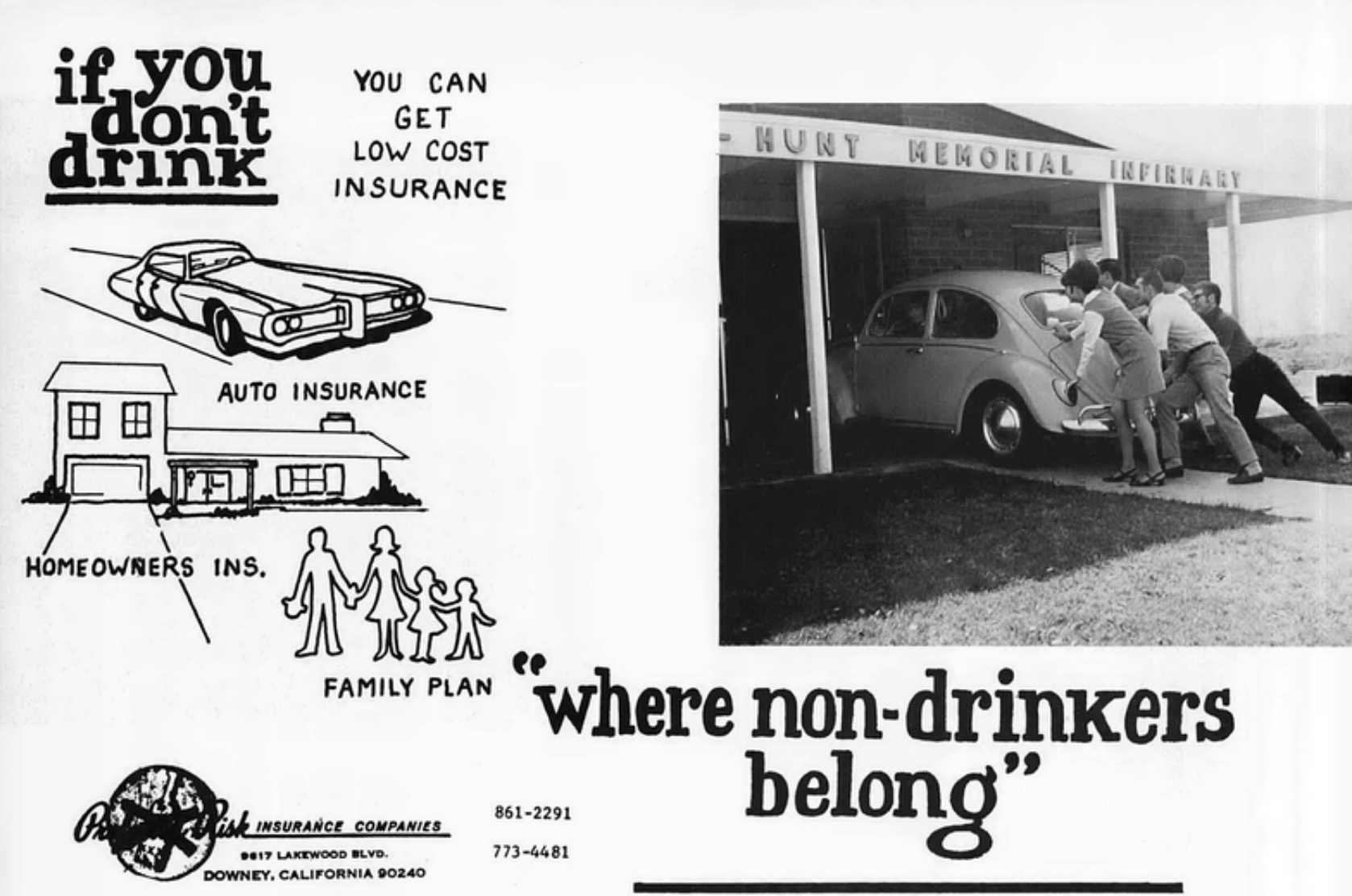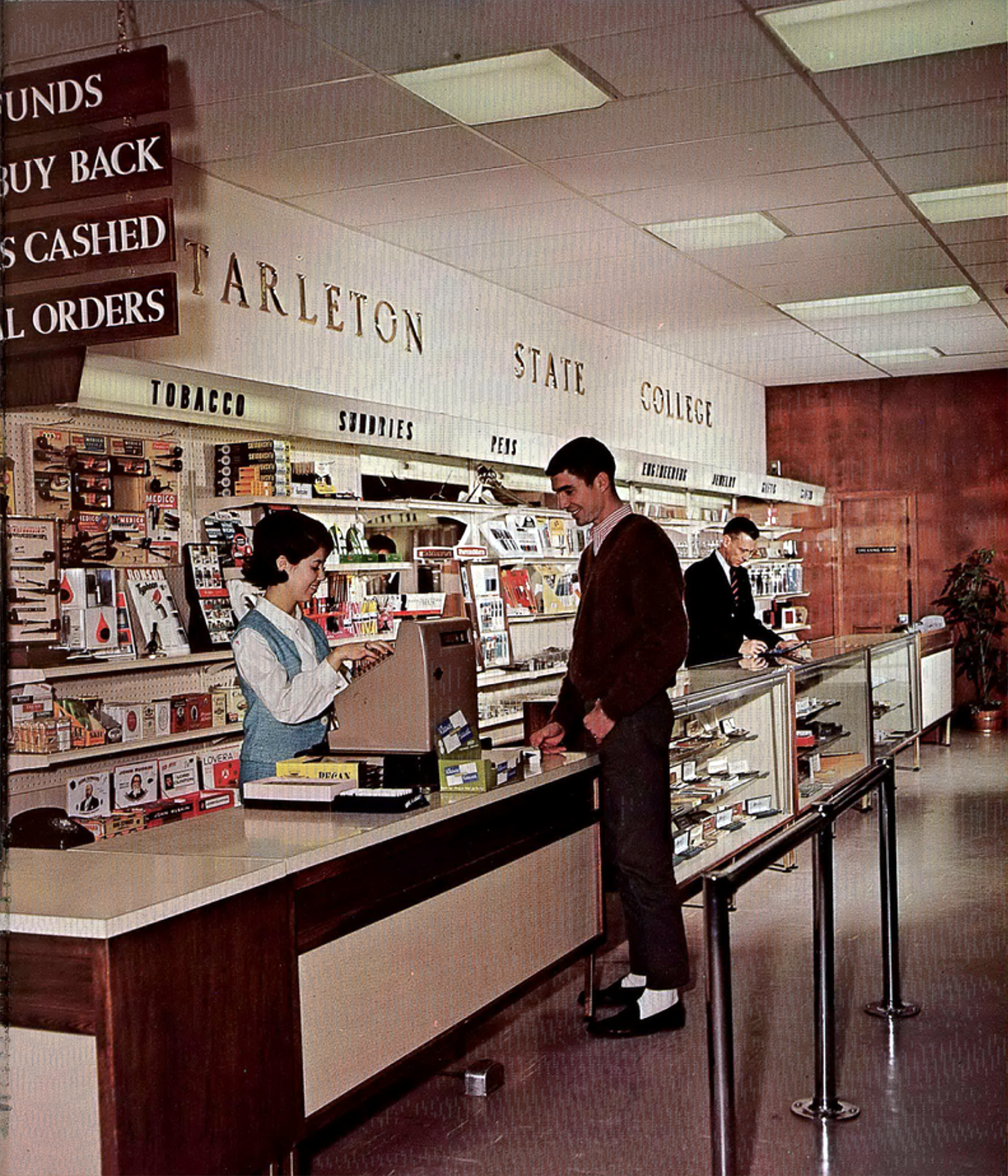 John Tarleton College Bookstore – Stephenville, TX (1967)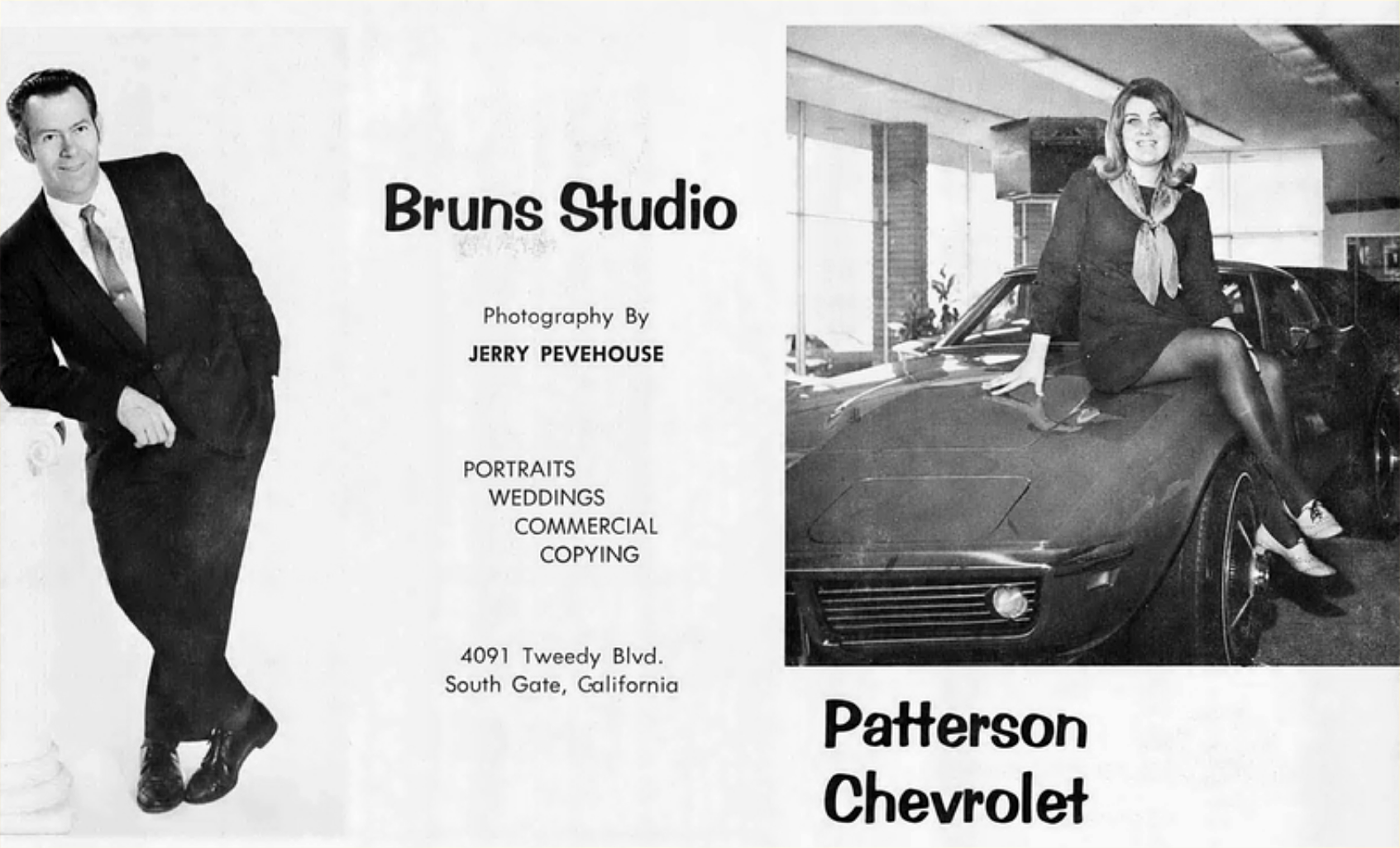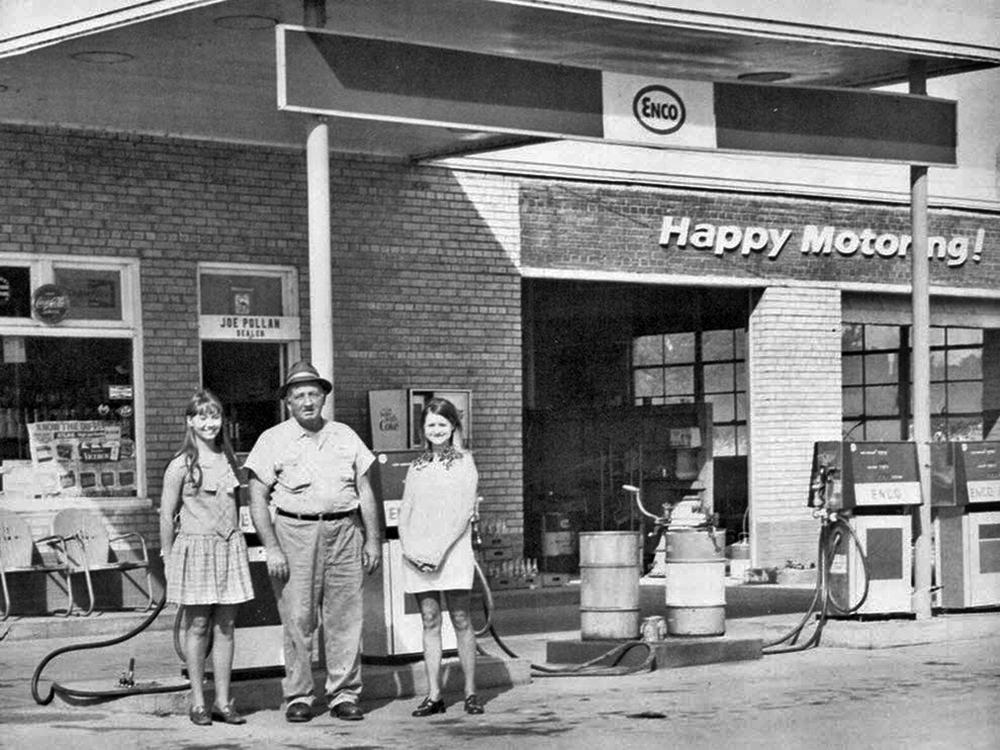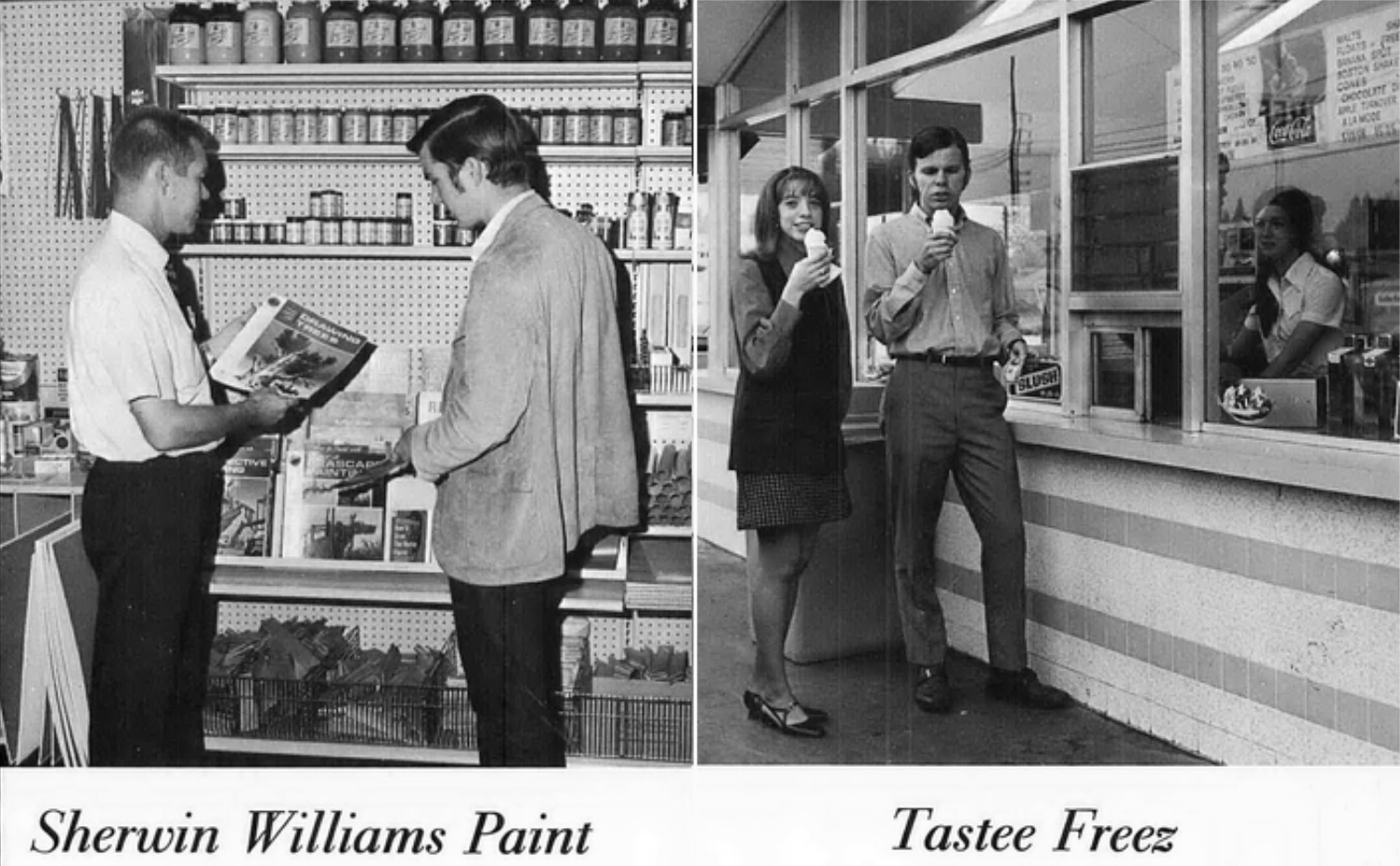 Sure, Sherwin Williams is a franchise, so not every store in ye old downtown was a unique family business.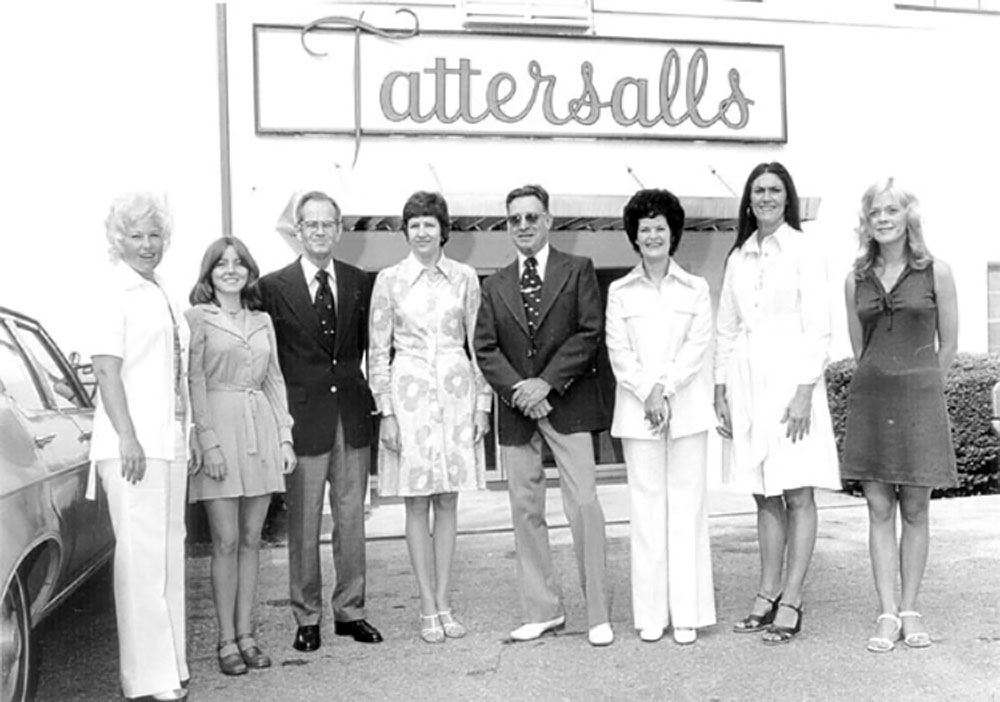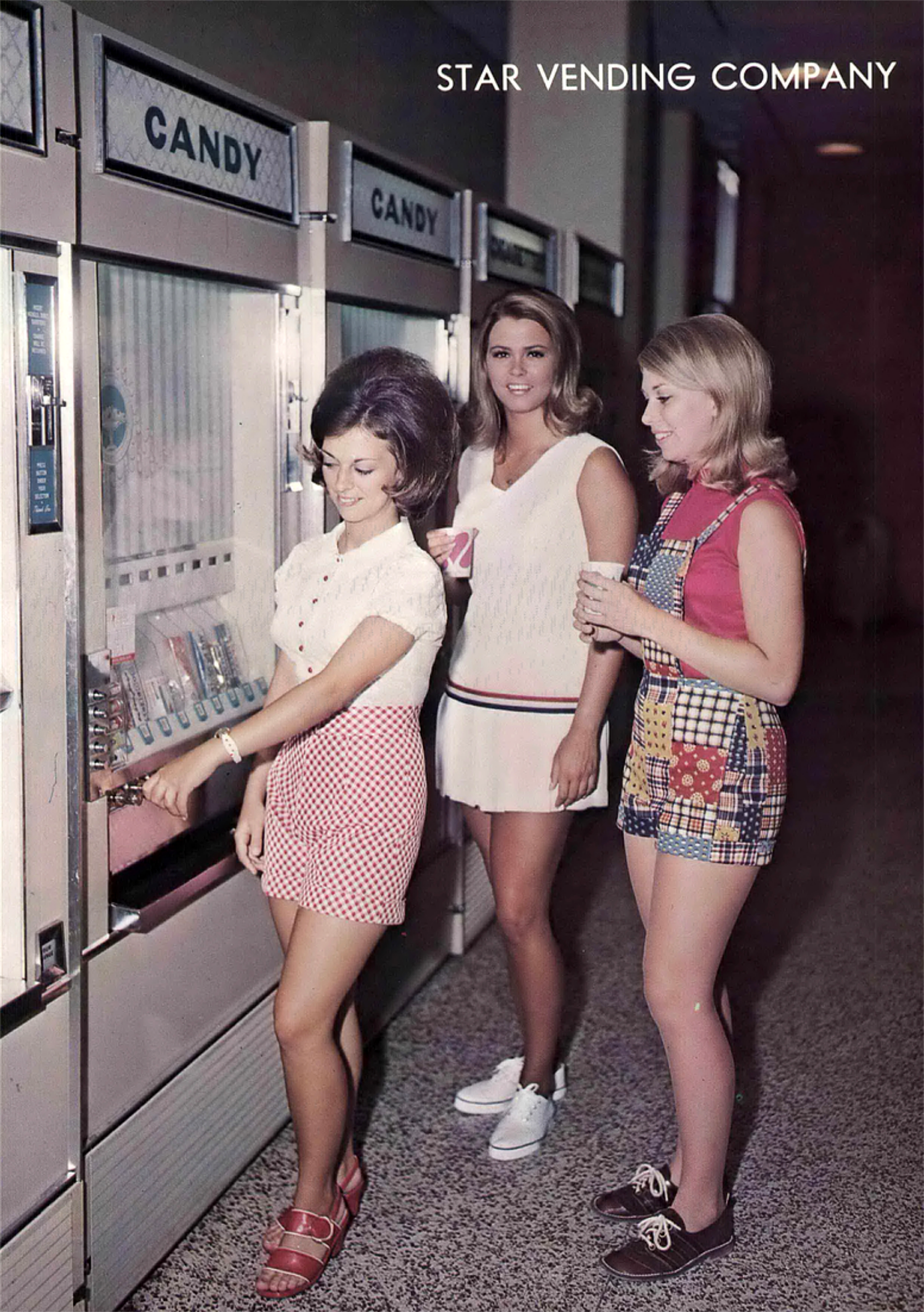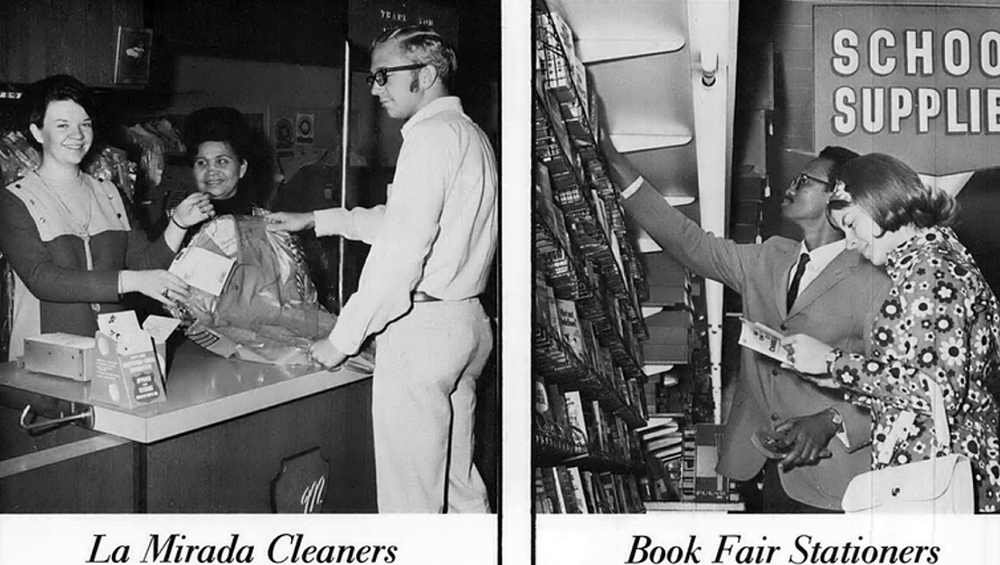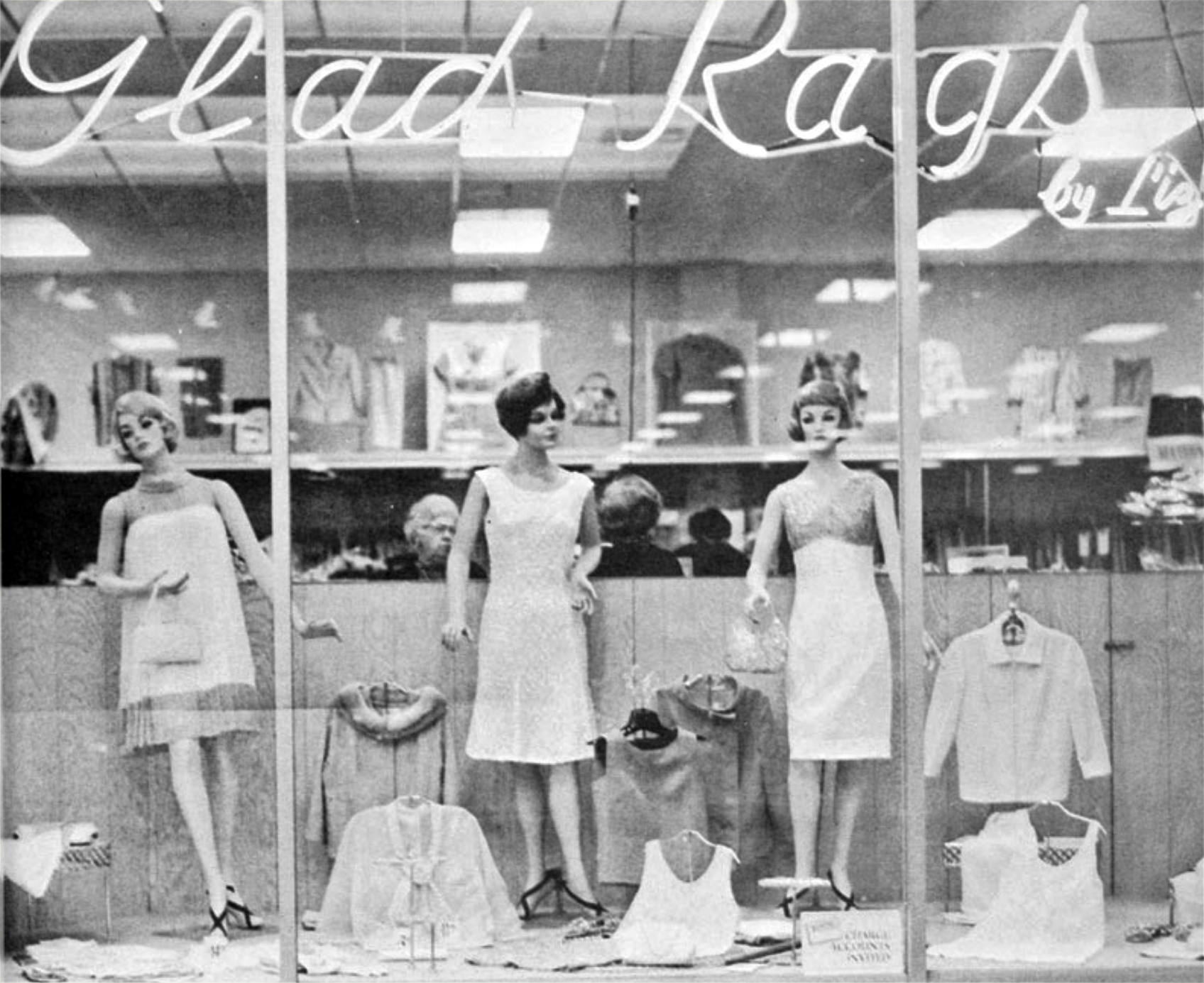 Glad Rags, 1968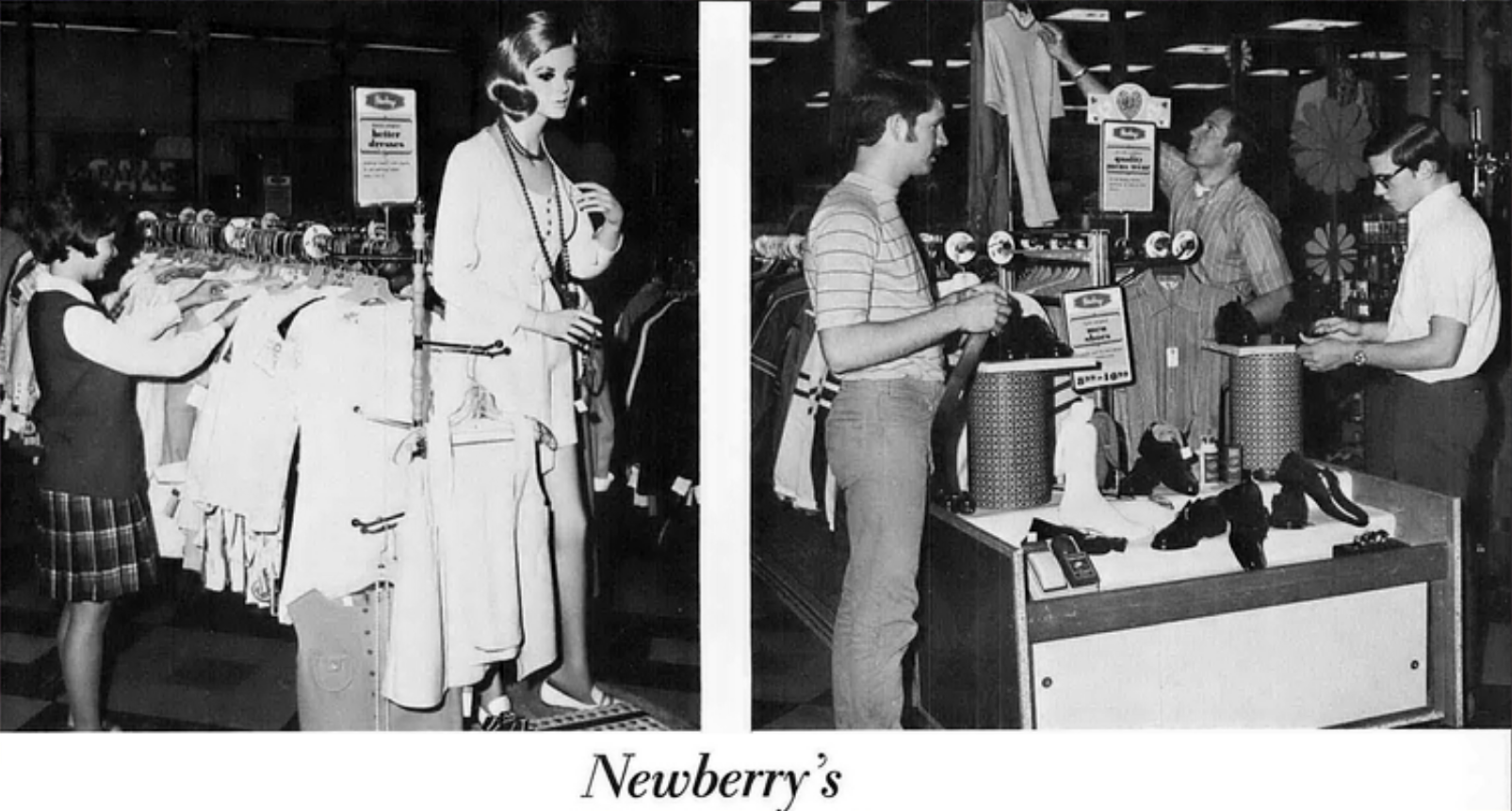 Also see: 40 Found Photos of Ladies Clothes Shopping in the 1960s and 70s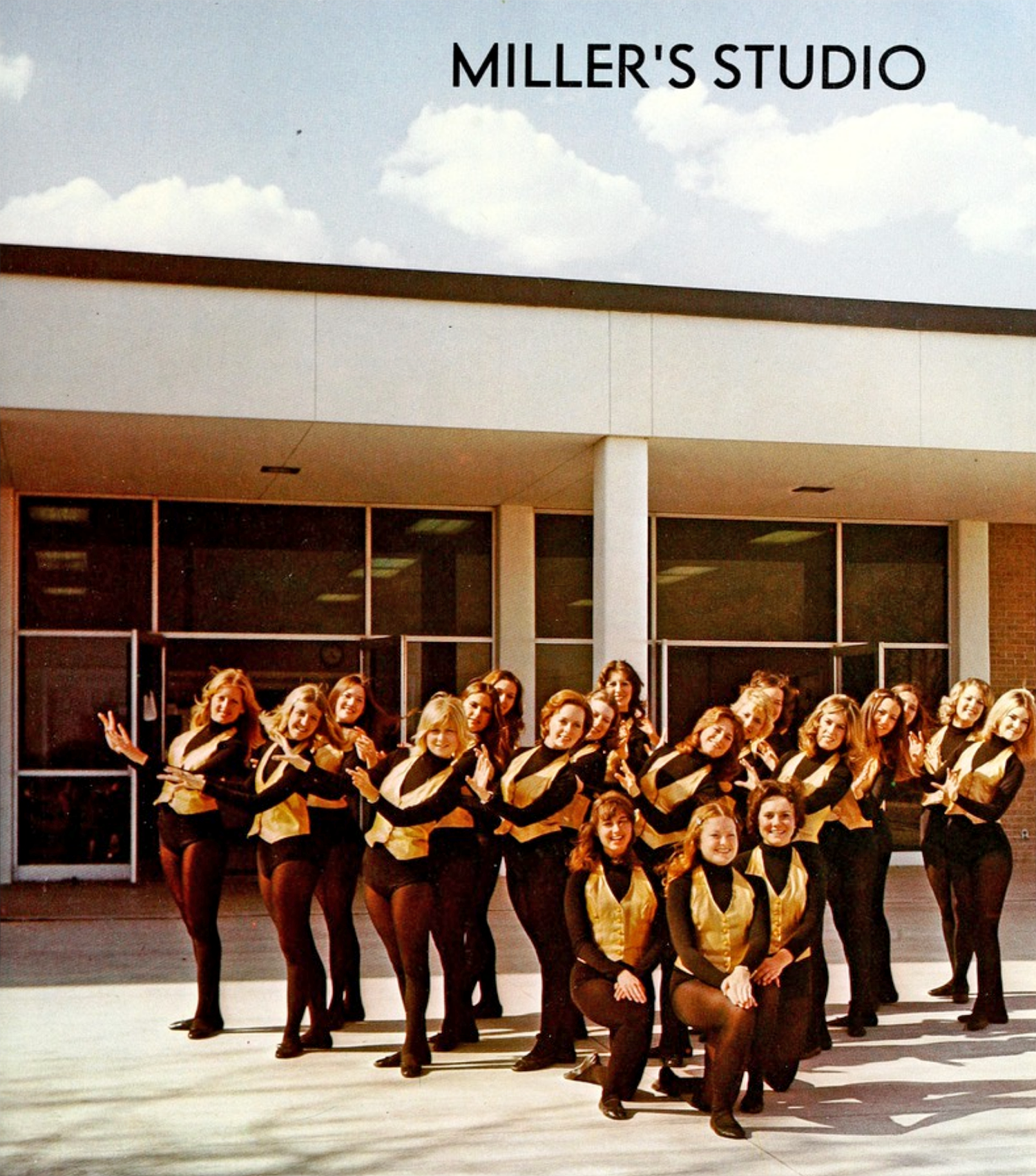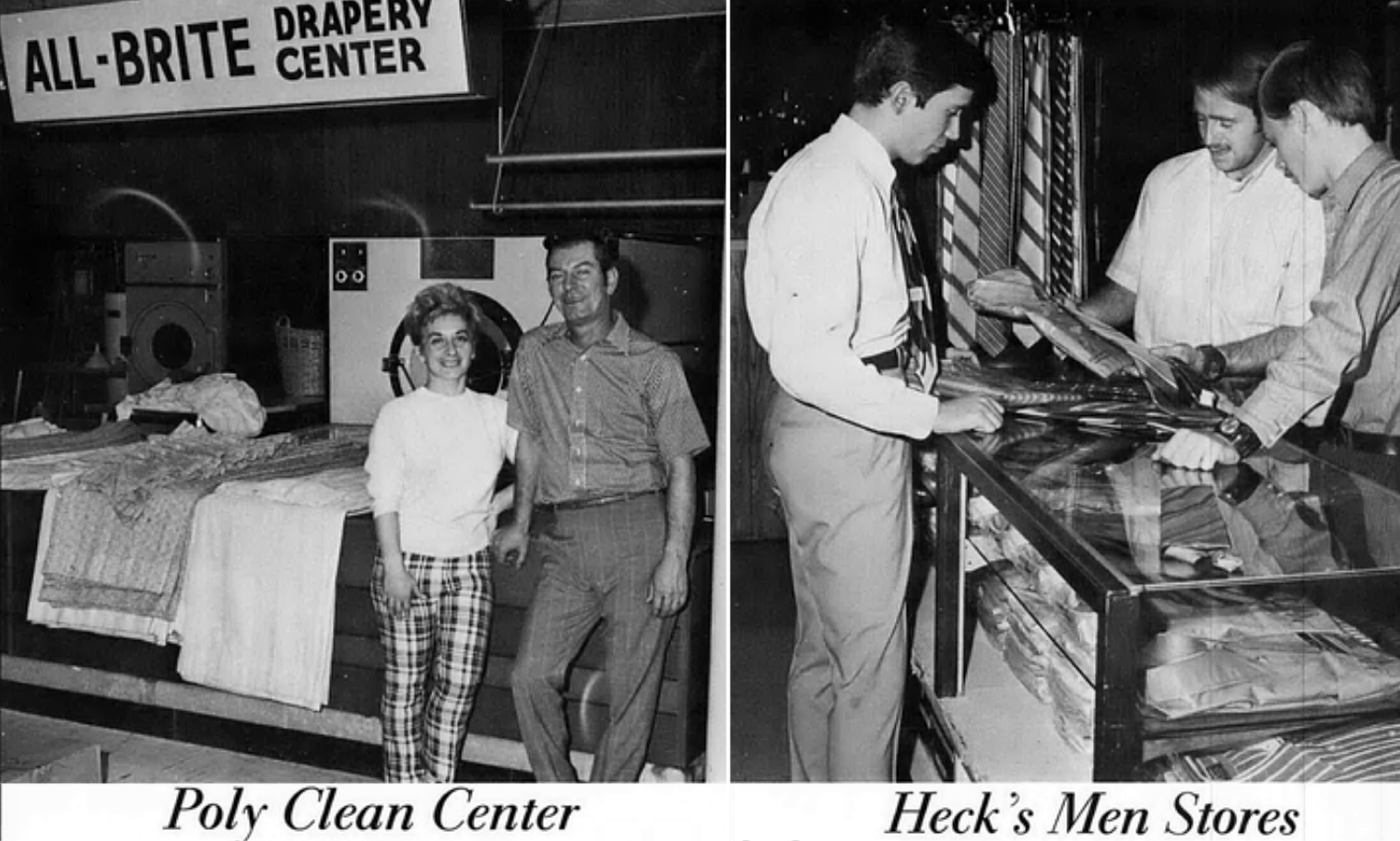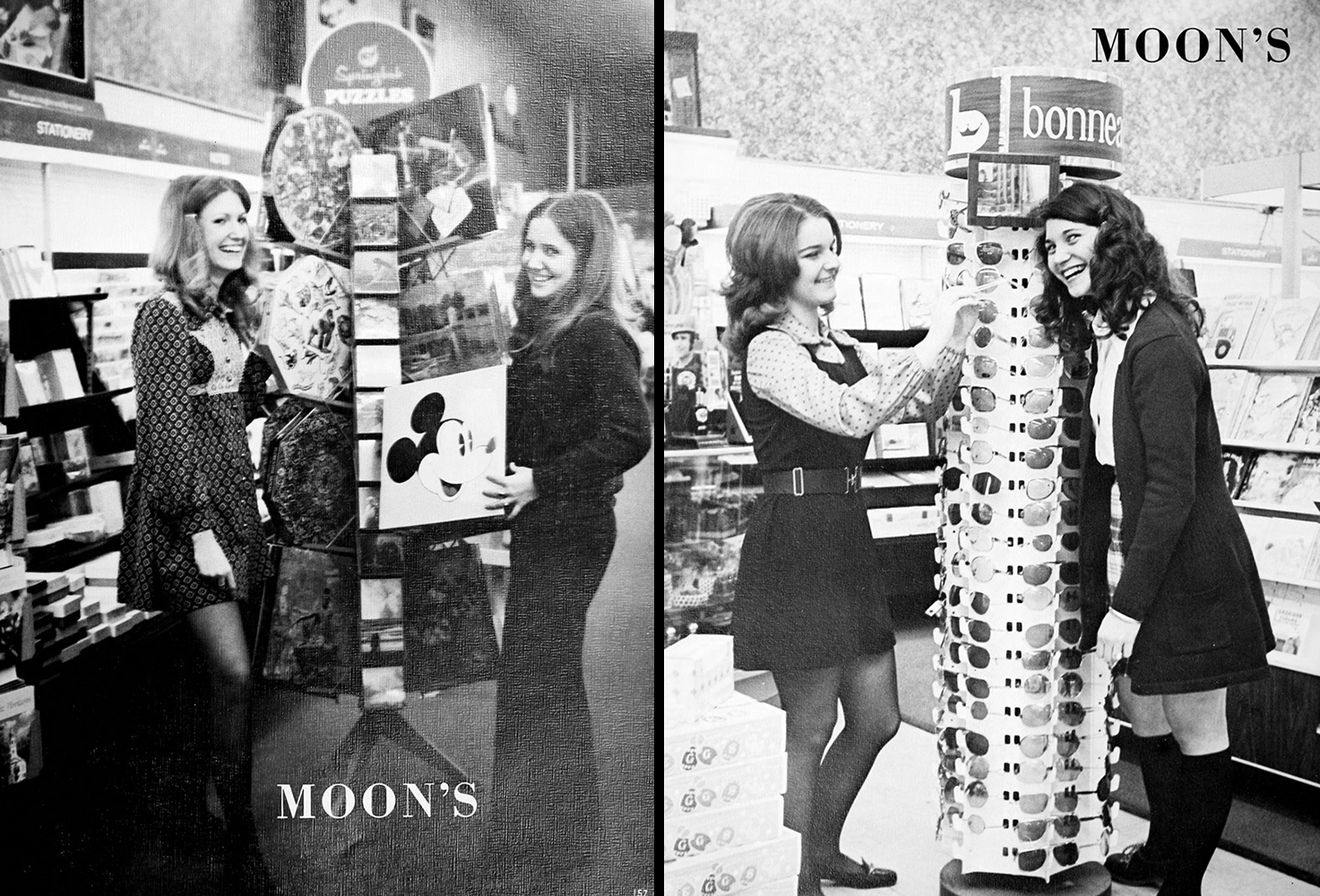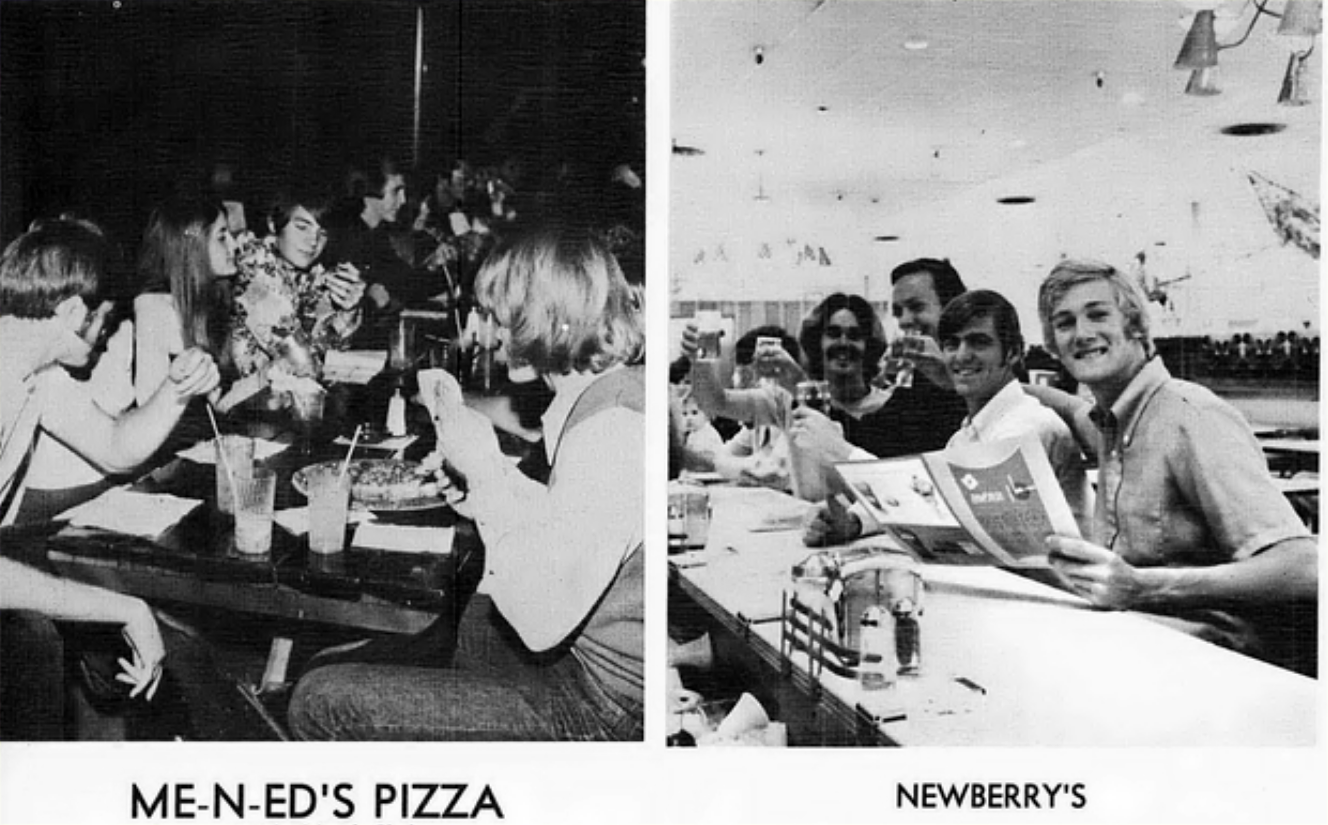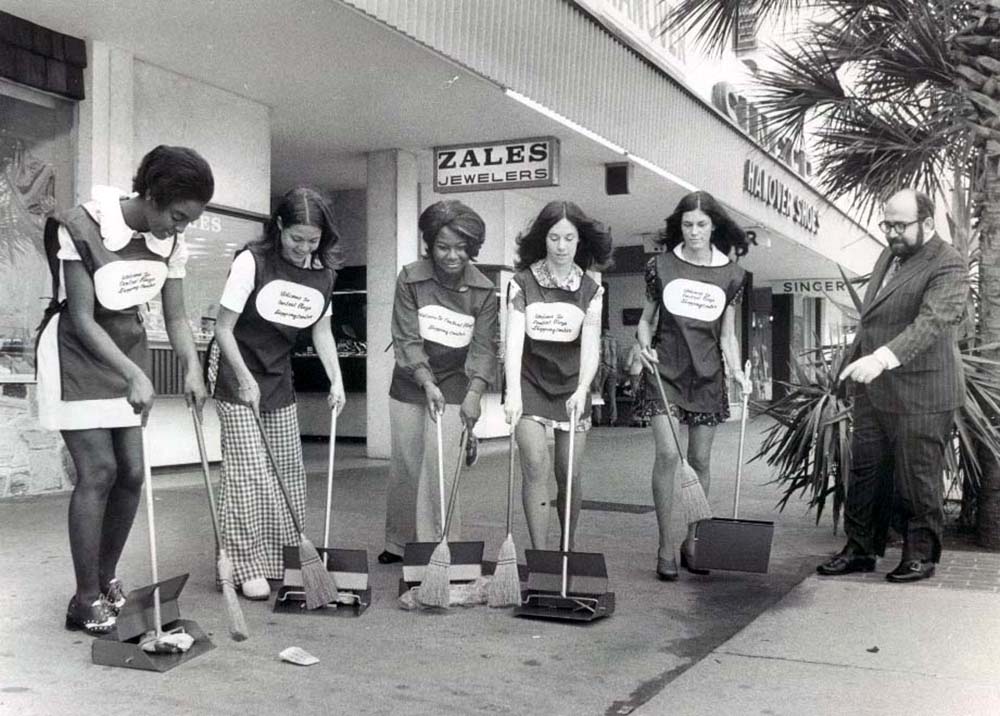 "Welcome to Comfort Plaza Shopping Center"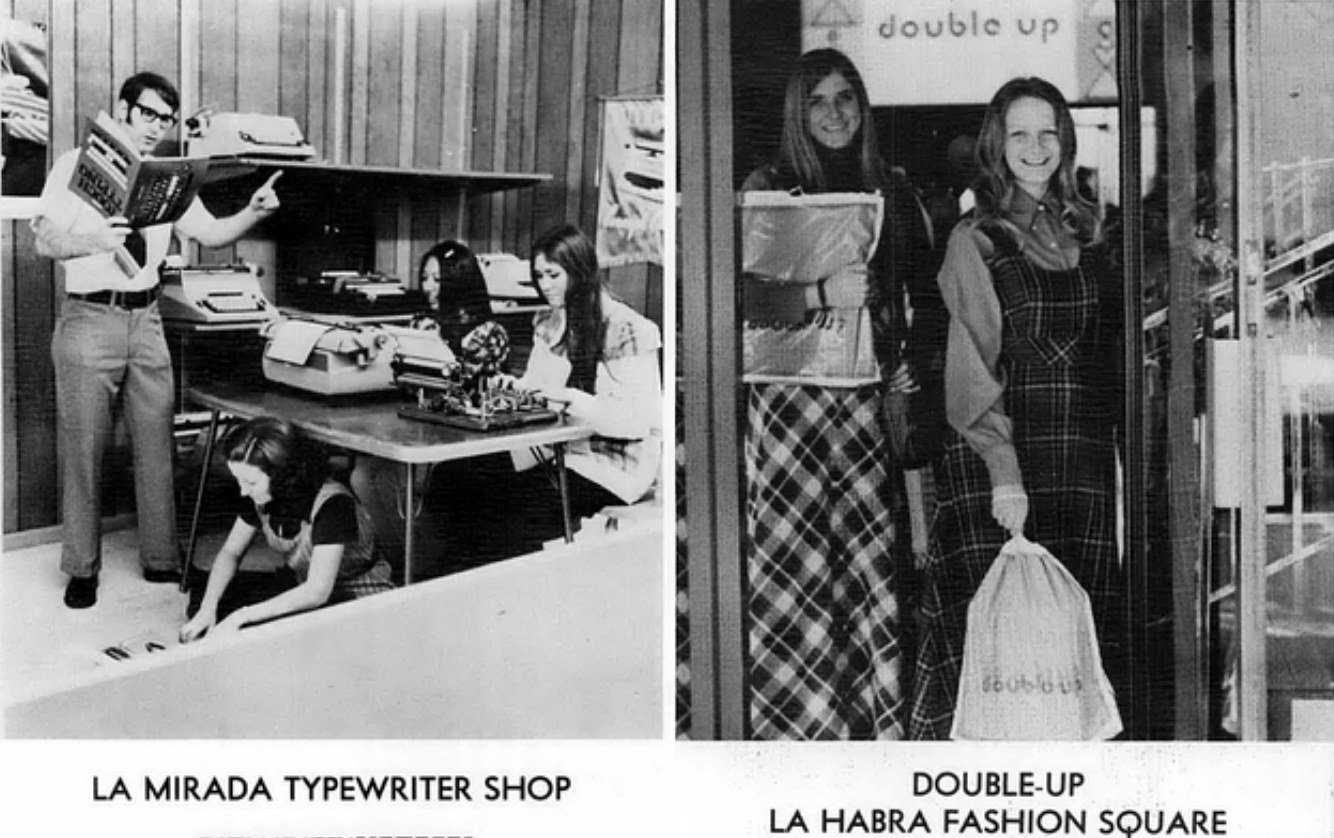 The typewriter shop; a store that would have seen its day with or without Wal-Mart.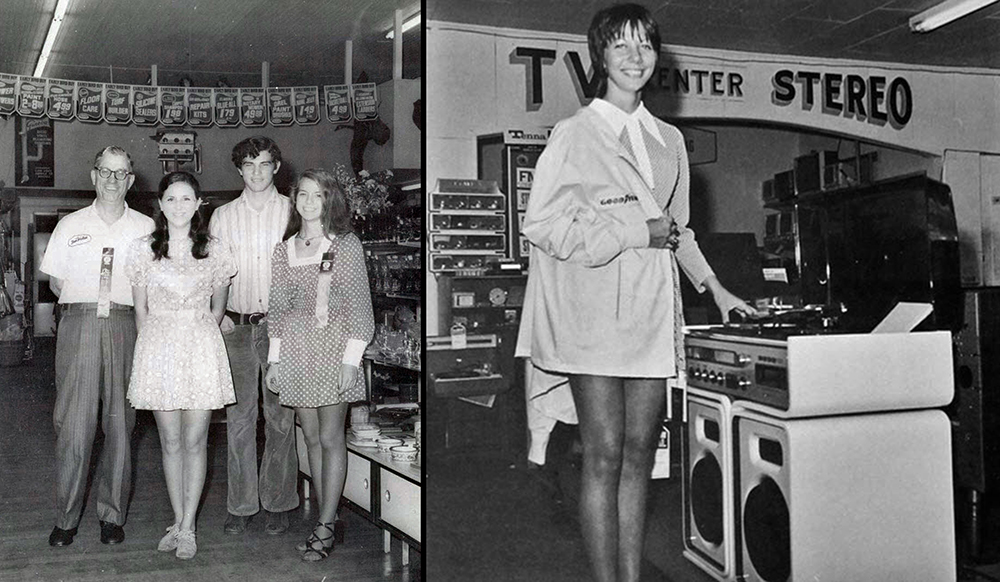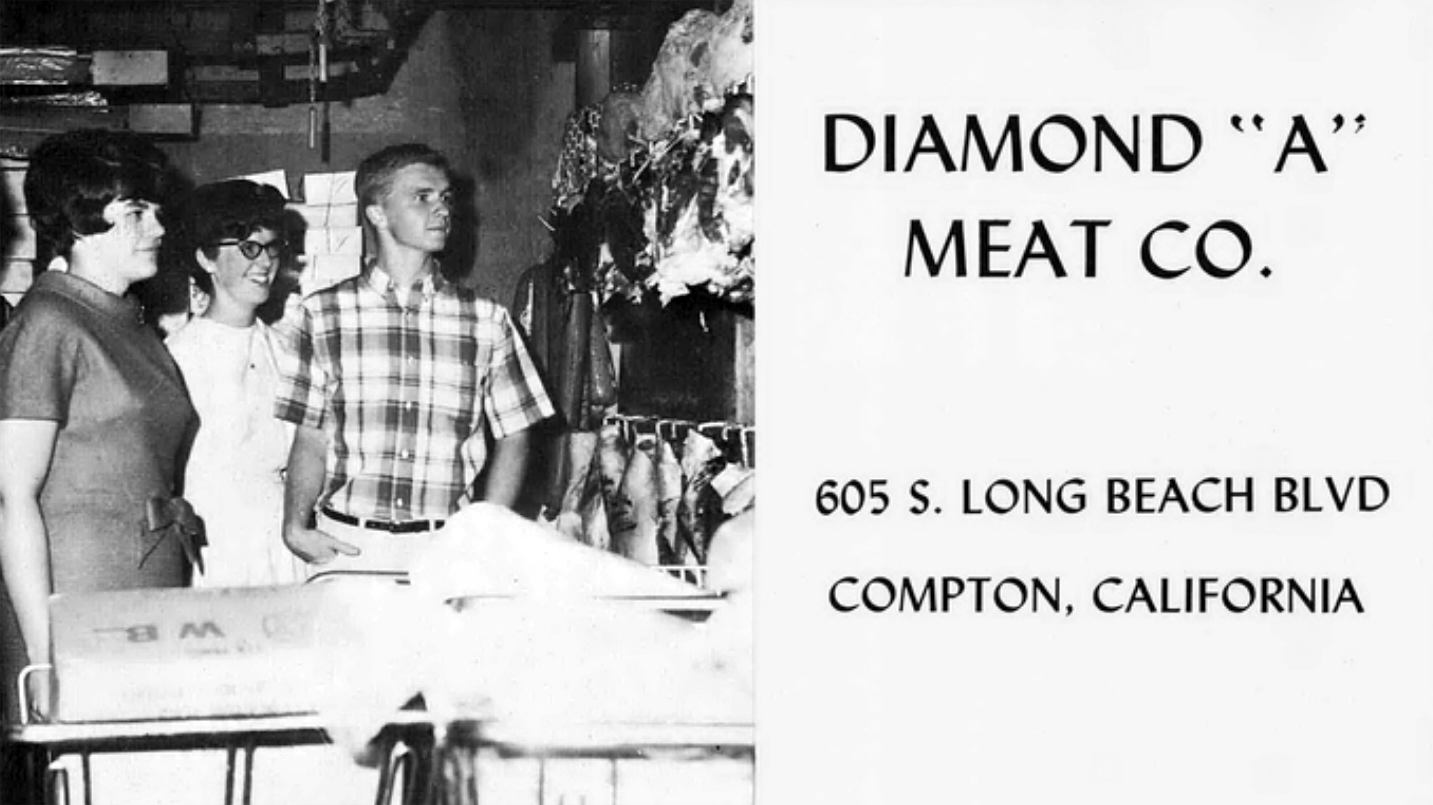 Gee, Compton, California looked… different in 1967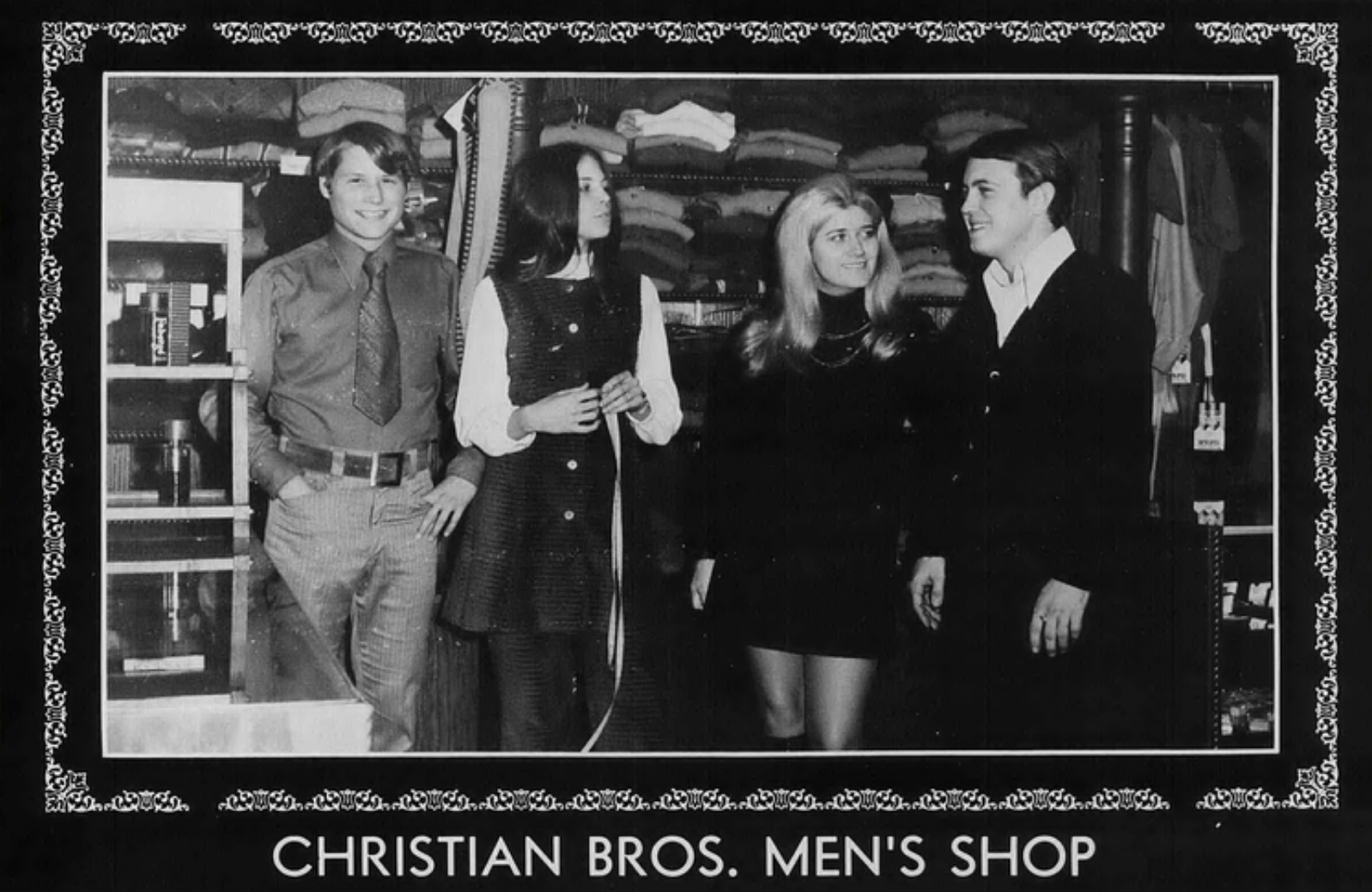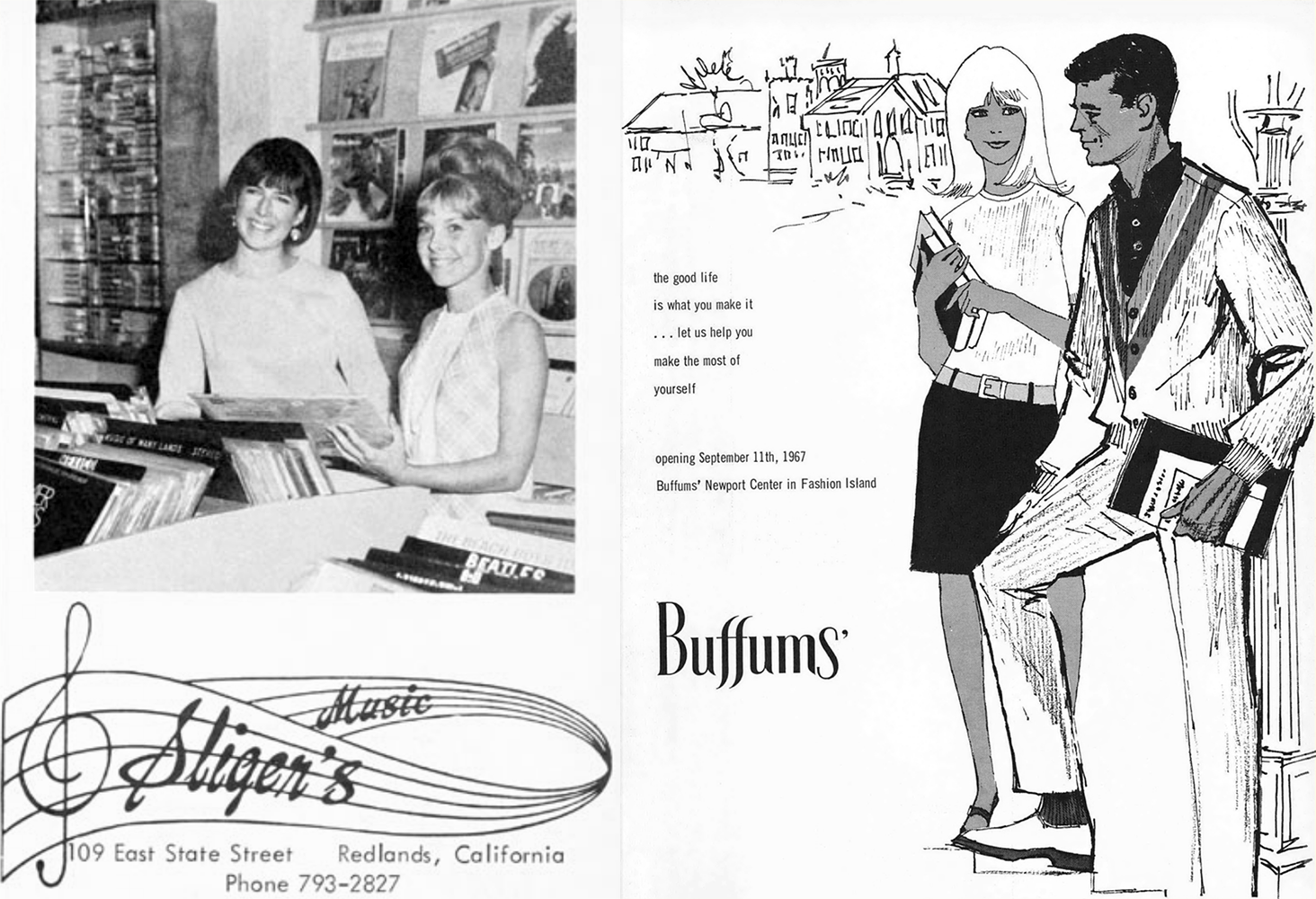 Ah, the local record store.  They've made a moderate comeback, but nowhere near their former ubiquity.  A topic definitely worthy of an article in itself – stay tuned.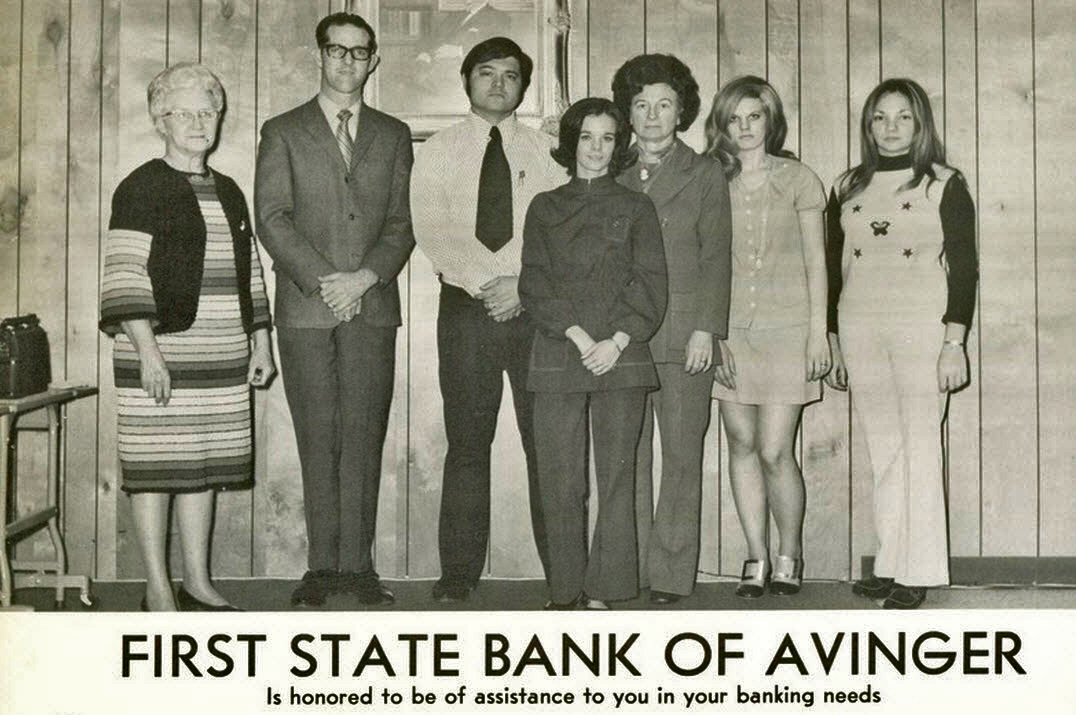 THE END