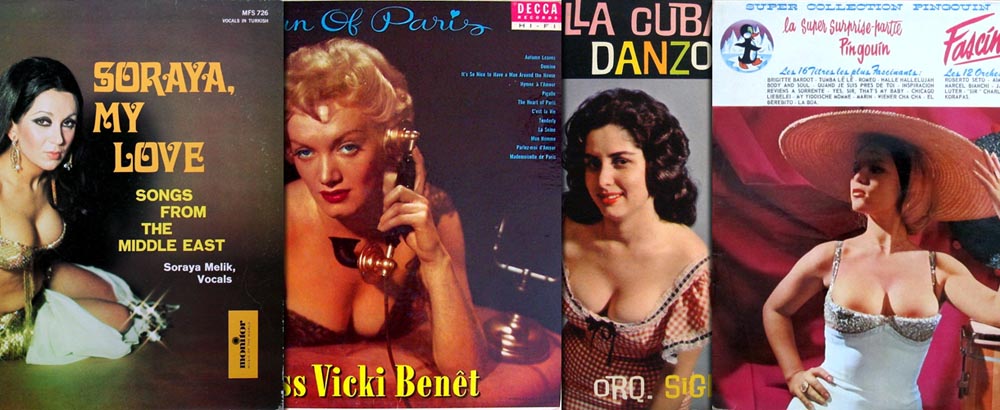 In the 1960s-1980s, if you wanted to sell your record, the most reliable method may have been to simply put a pair of boobs on the cover.  It was a variation on the "sex sells" approach – you might call it "chests sells".  Whether it was subtle cleavage or loud-and-proud bosoms, we know the strategy worked simply because it was used so unbelievably often – with EZ Listening artists being the prime culprits.
So, sit back as I take you through a tour of mammary-centric singles and LPs from around the world.  Enjoy.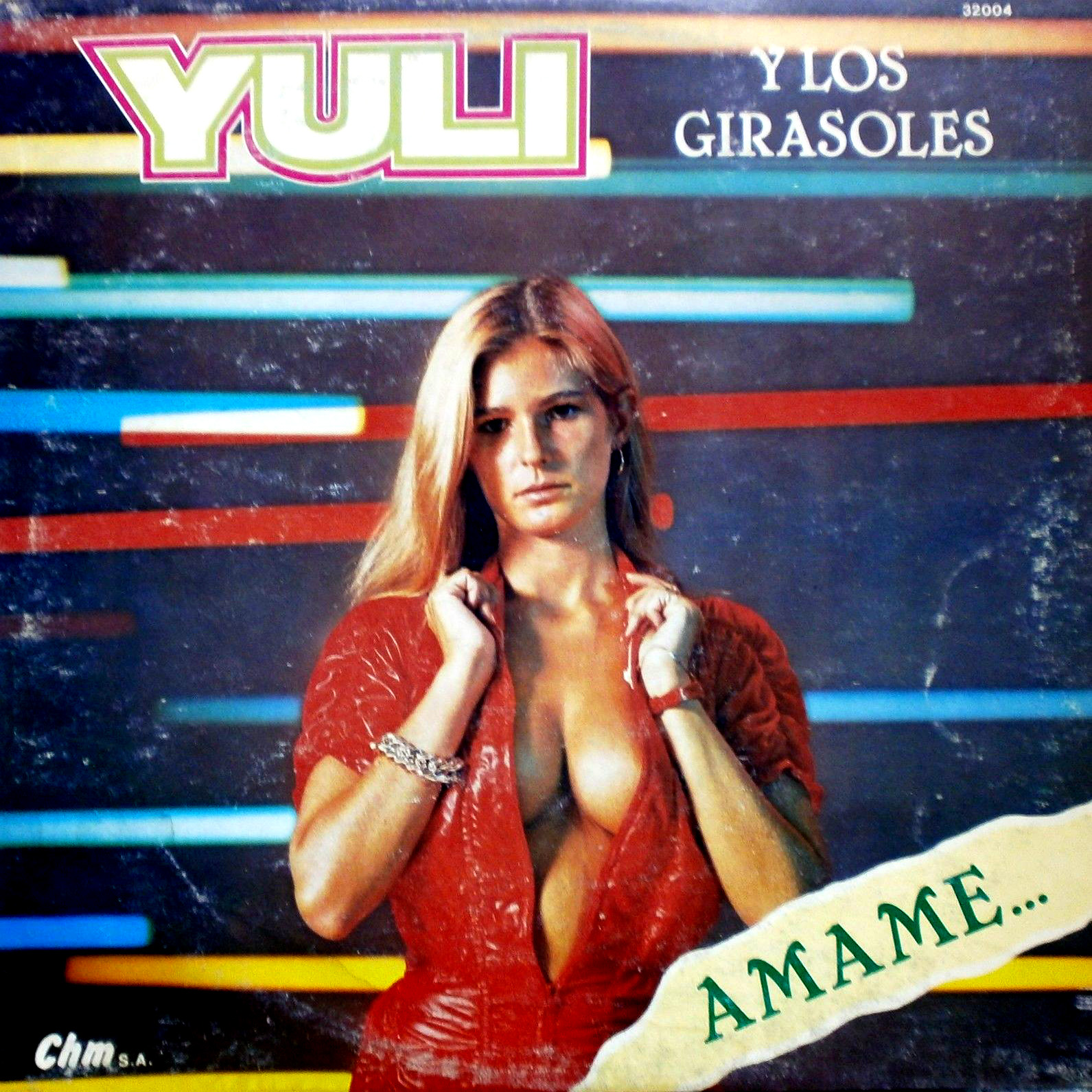 I'm sure Yuli is a great artist – talented beyond measure.  And I'm sure it's something to do with that "measure" that got her records off the shelf.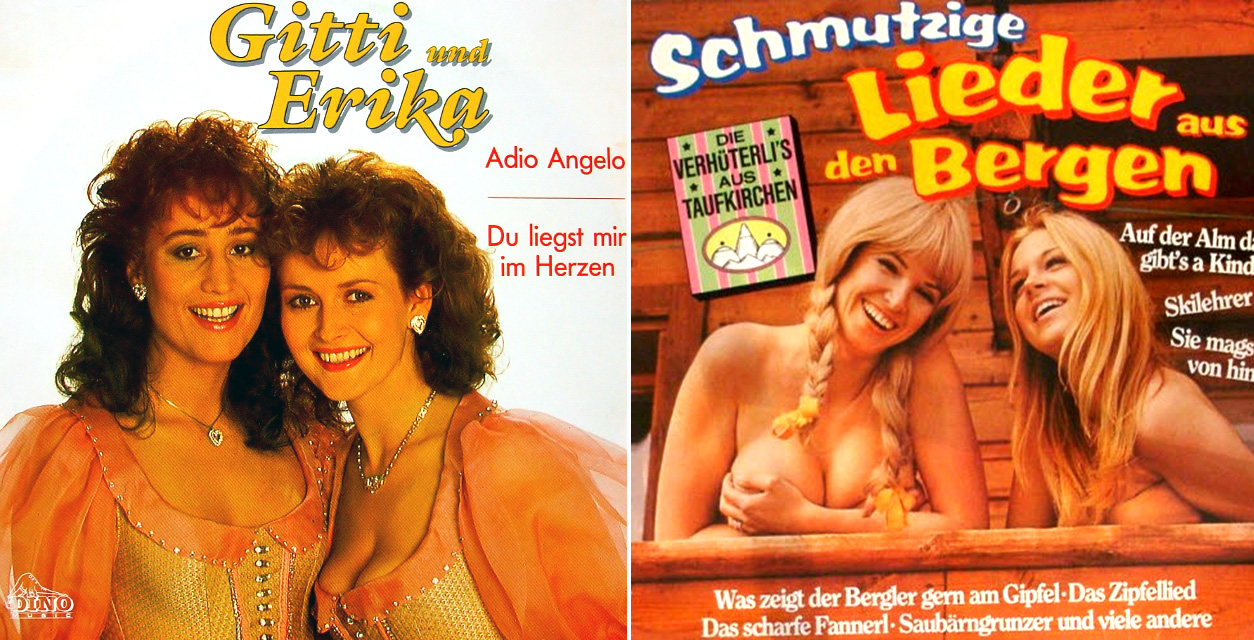 (L) Gitti wanted to keep it classy, but Erika said, "To hell with that.  There are bills to pay."
(R) Sold! Even though I'll probably hate the music, I can't think of a reason not to buy this album of Scandinavian folk music.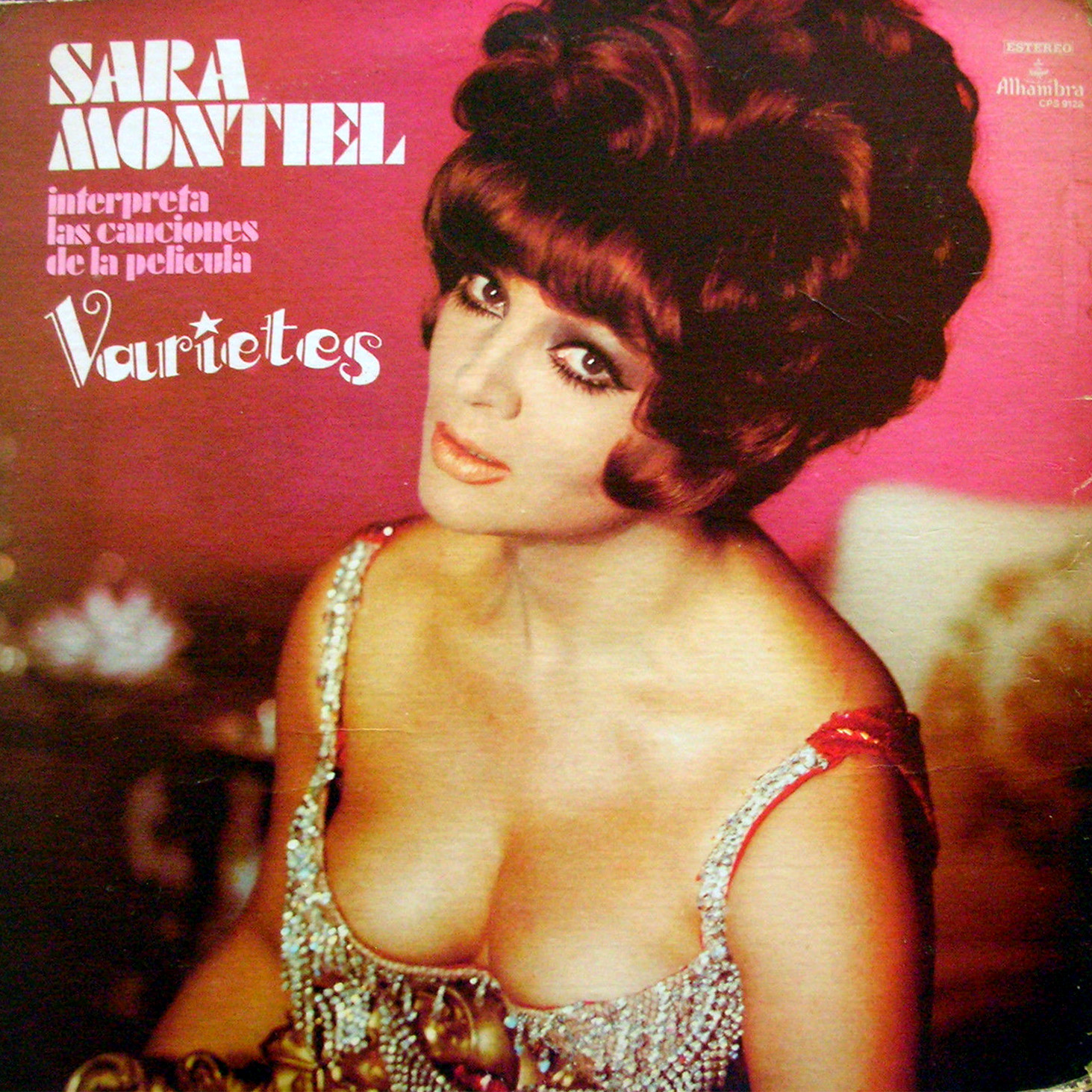 Sara Montiel delivers her interpretations of movie tunes.  Although they came later, songs from the films "Big" and "Titanic" would've been appropriate.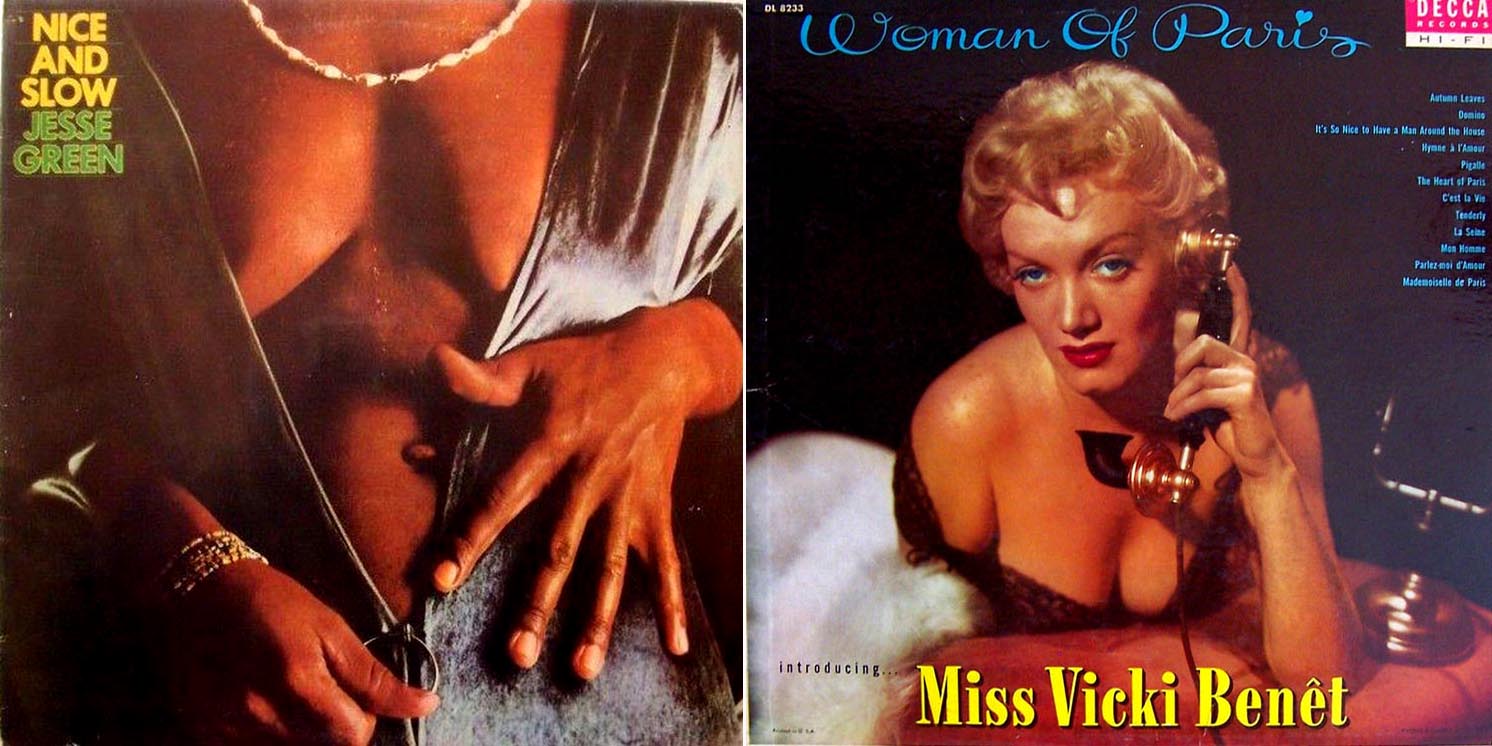 Jesse Green's album cover reminds me of a very similar vinyl "sex sells" method covered in a previous article: Butts On Vinyl Record Covers: A 1970s Contagion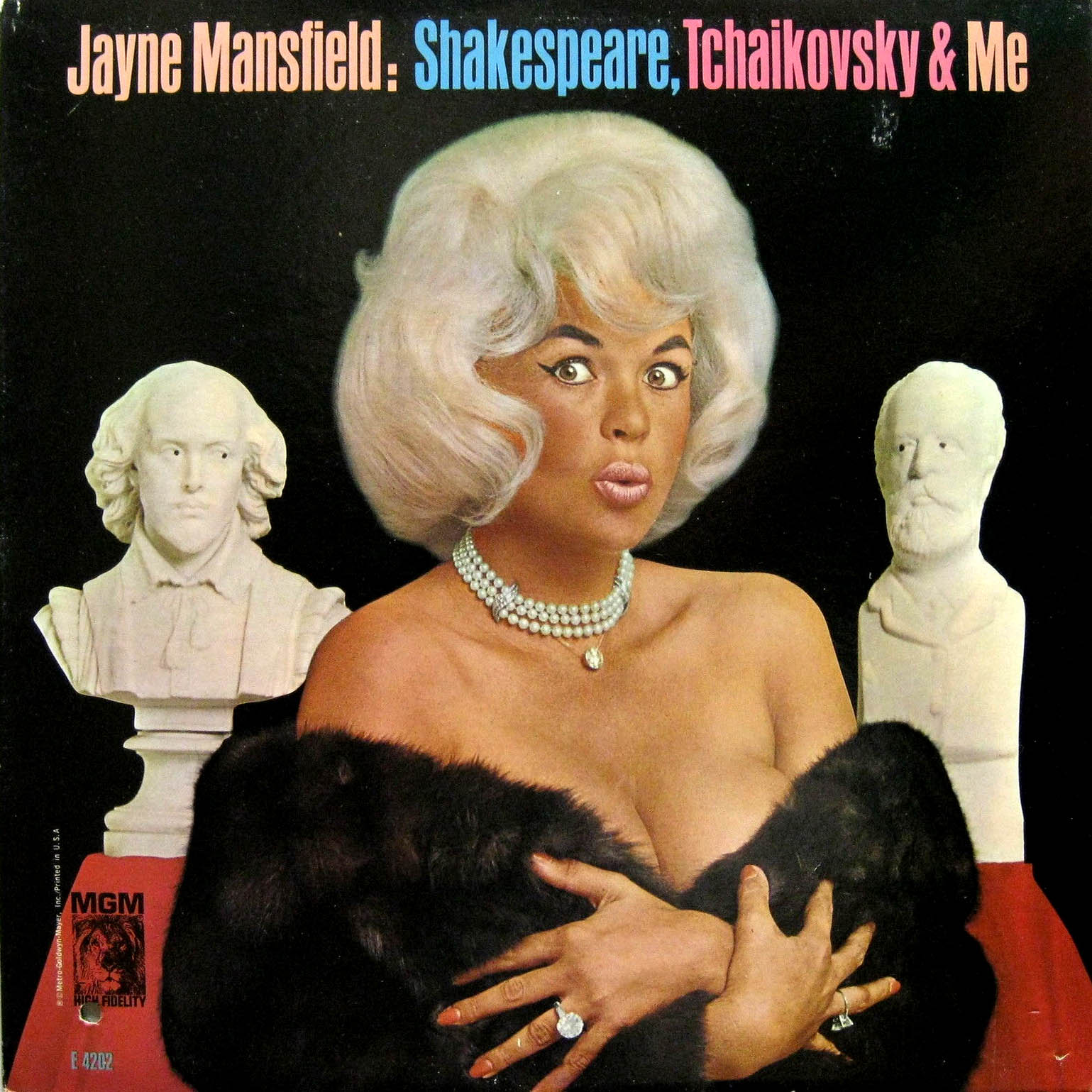 Would you expect anything less from a Jayne Mansfield album cover?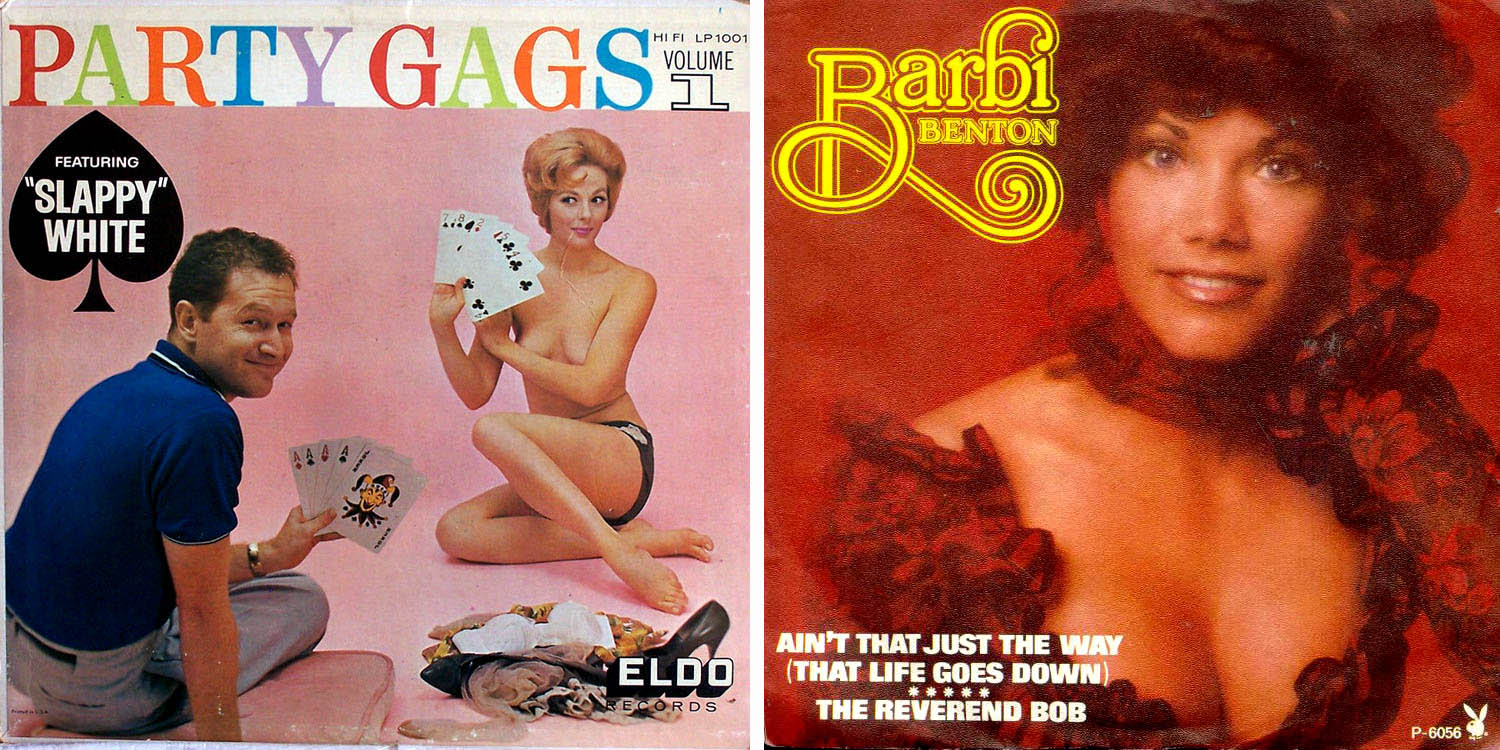 (L) Just for the record, this ain't Slappy White.  Slappy was a black comedian – and funny as hell.  No matter – just "slap" some boobs on the cover and the record will sell.
(R) Hugh Heffner's ex-wife selling her single the only way she knows how.  God bless the 70s.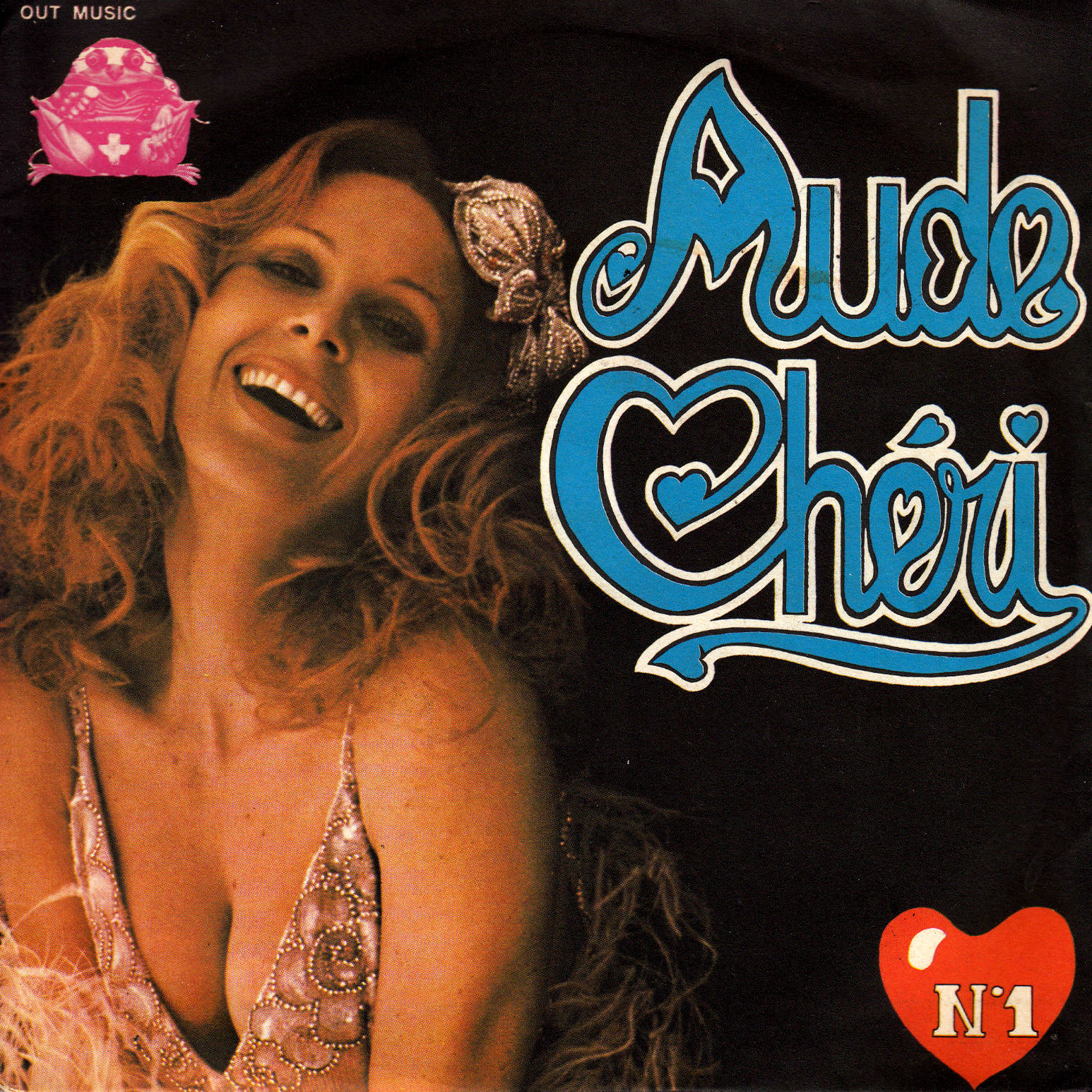 This record demonstrates a couple points in the "chests sells" records history: (1) The approach wasn't limited to LPs and (2) the tactic transcended geopolitical boundaries.  No matter the country, unless you happen to be the Beatles or some other top-selling artist, you might want to consider kicking things up a notch with a dash of cleavage.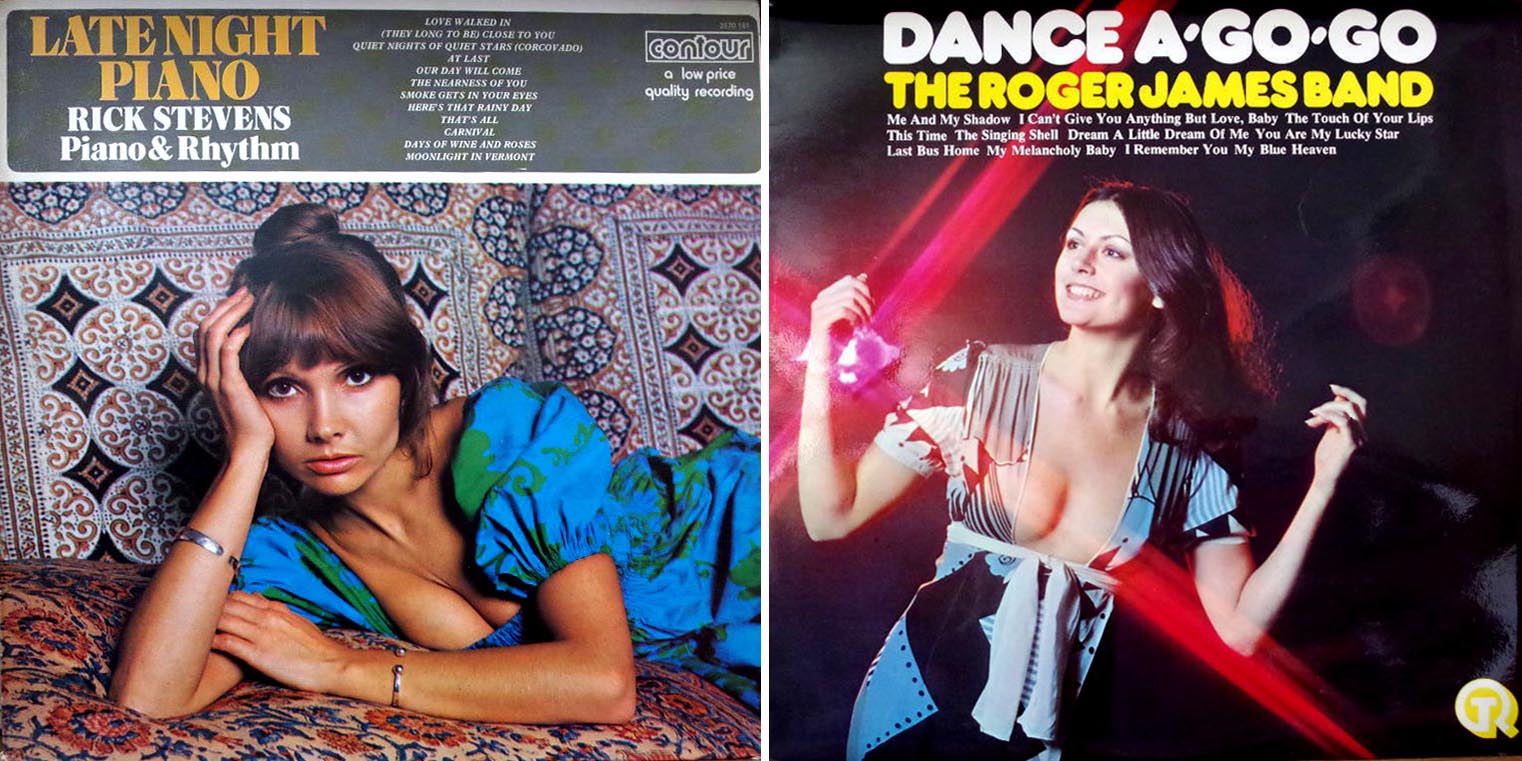 The lady on the left doesn't look like a Rick Stevens, and the gal on the right sure isn't Roger James.  Both Rick and Roger wisely opted out of the cover photo in favor of some good 0l' fashioned cleavage emphasis.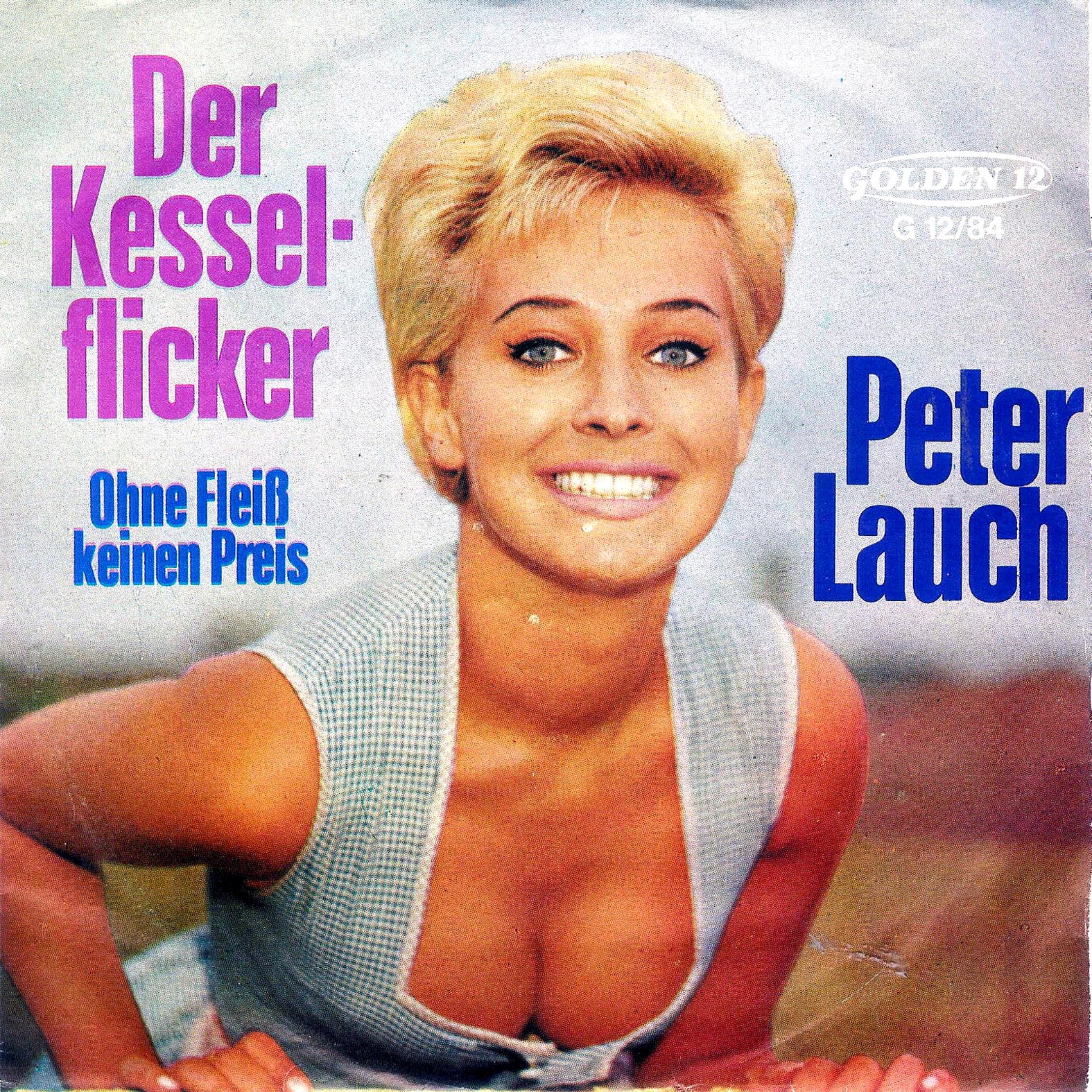 I can just imagine the conversation on choosing the subject of this 45 cover:
Peter Lauch: "I was thinking of an acrylic painting of a Dutch hillside with children at play writing the song title in the snow."
Record Company: "Even better.  Let's go with some buxom chick leaning over a fence."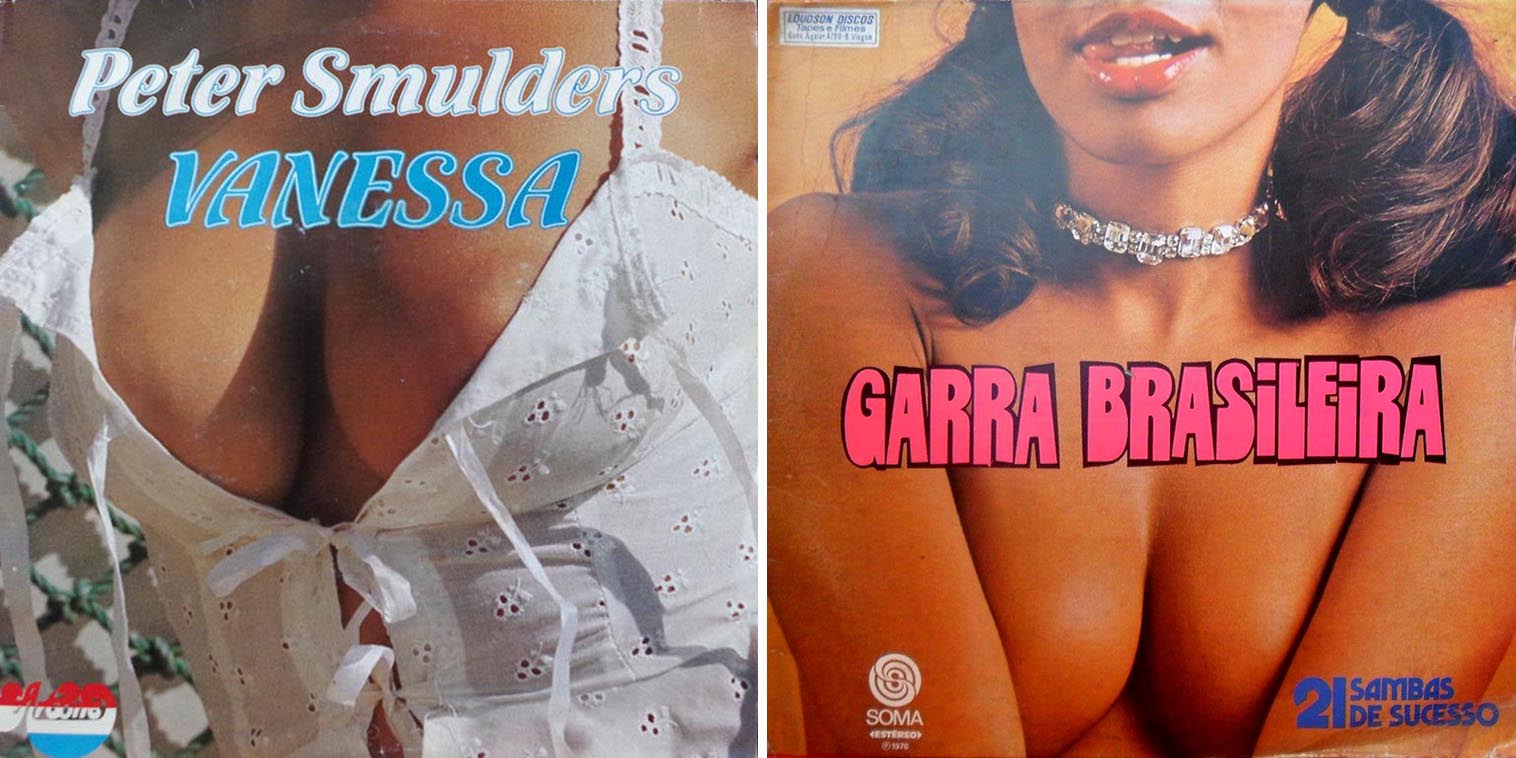 Sometimes less is more… and sometimes more is just more.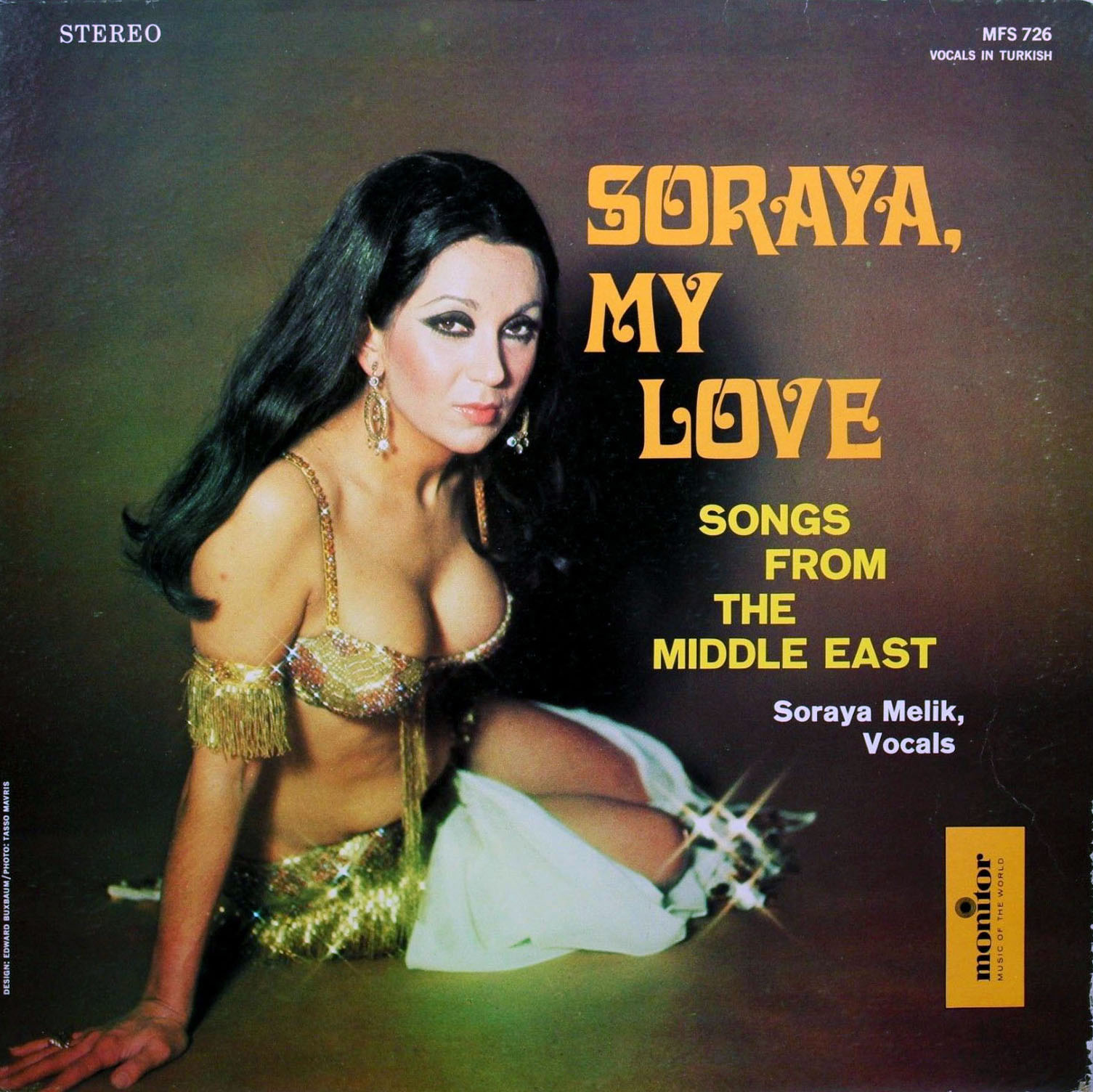 Believe it or not, there were quite a number of Middle Eastern records operating under the "chests sells" philosophy back-in-the-day.  Most fell under the "belly dancing" category….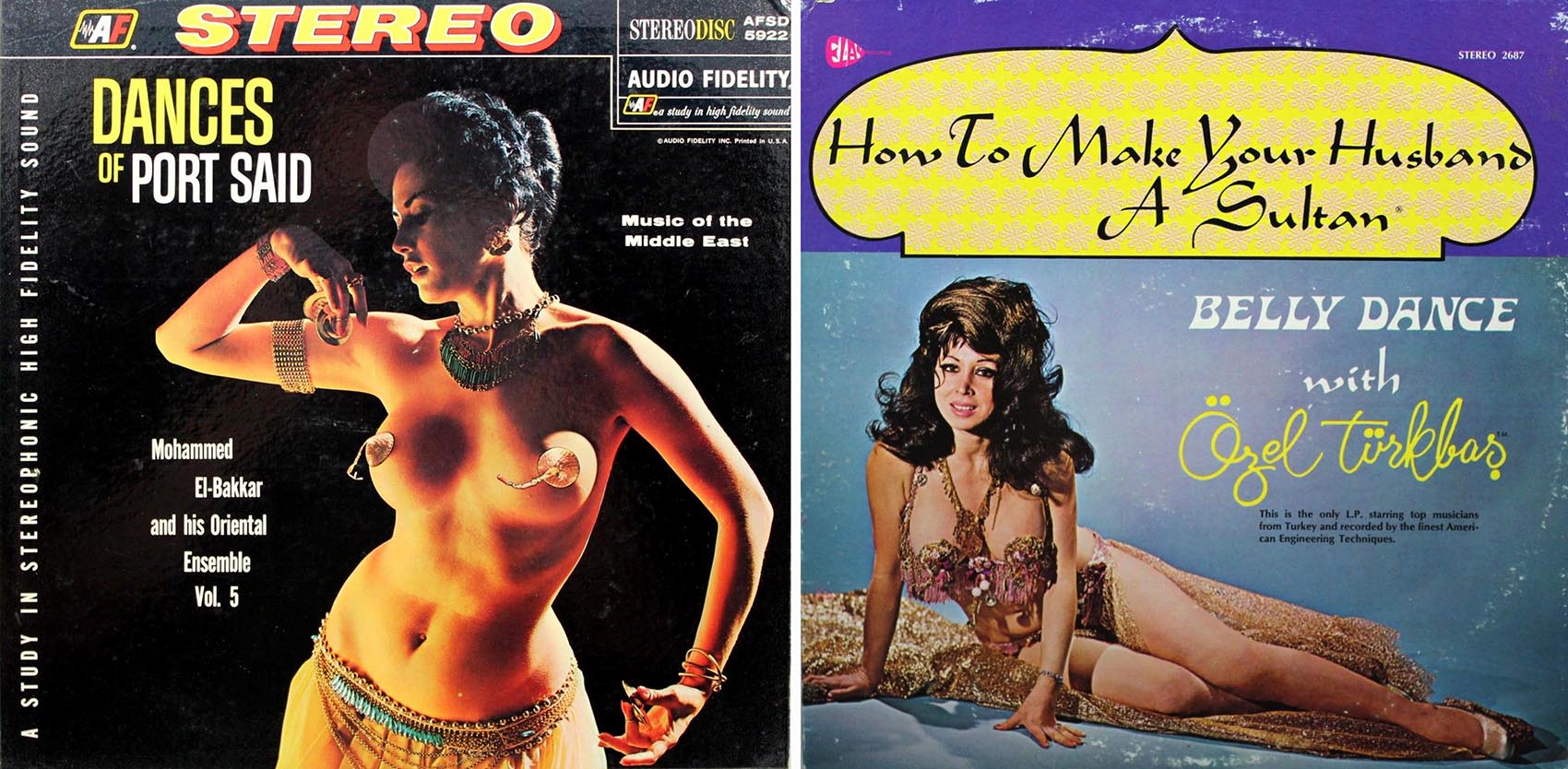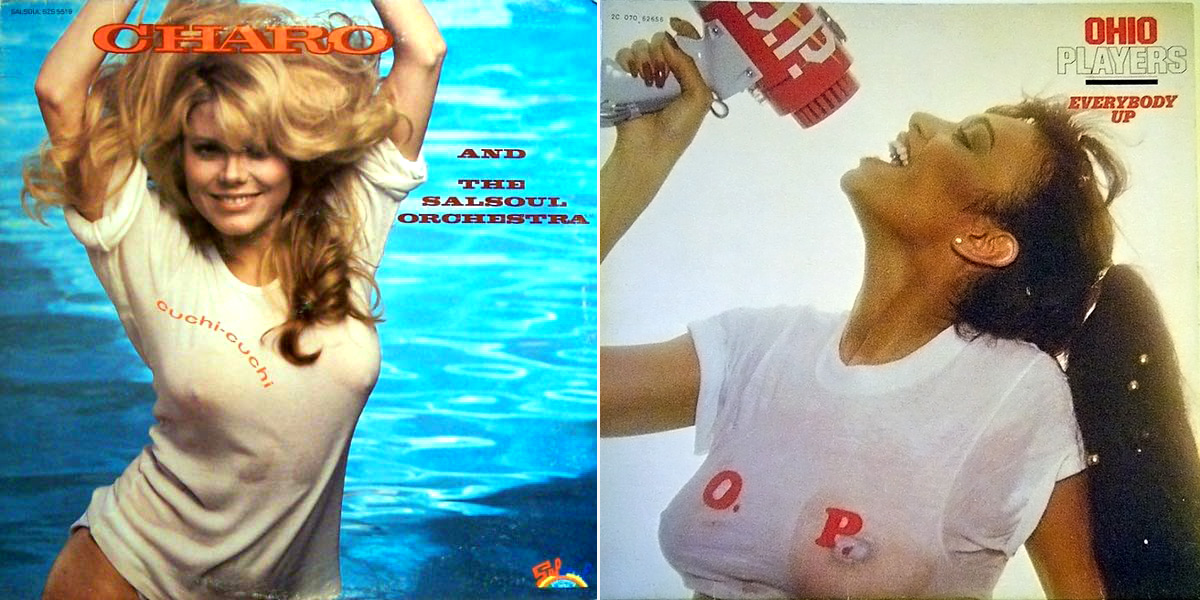 Charo and The Ohio Players deliver the "chest sells" method via wet t-shirts.  As you may recall, The Ohio Players were no strangers to providing risque covers.  For more on their infamous "Honey" record see: Dial M for Music: 4 Records And Their Tales of Murder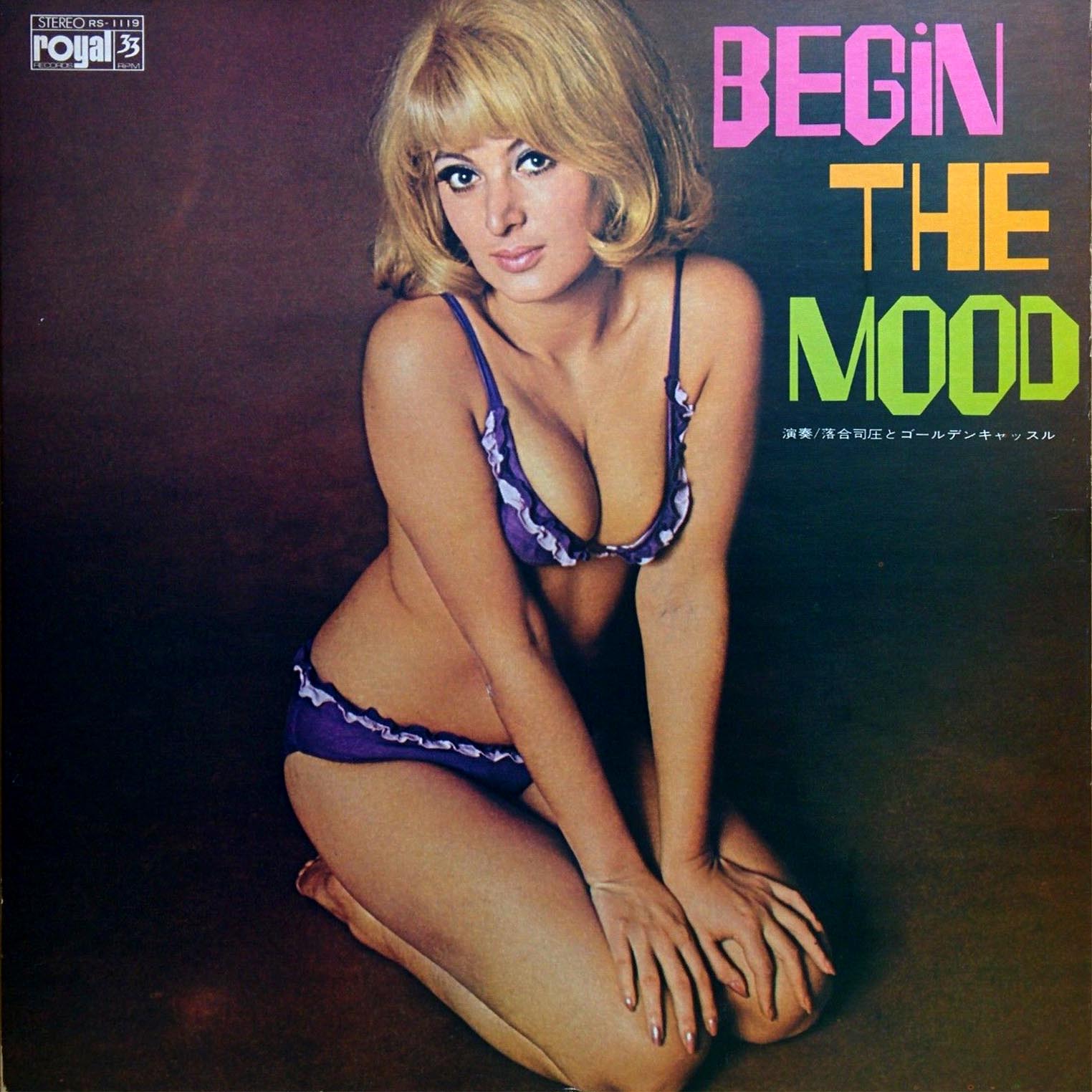 On the count of three, I want you to begin the mood.  1-2-3… has your mood begun?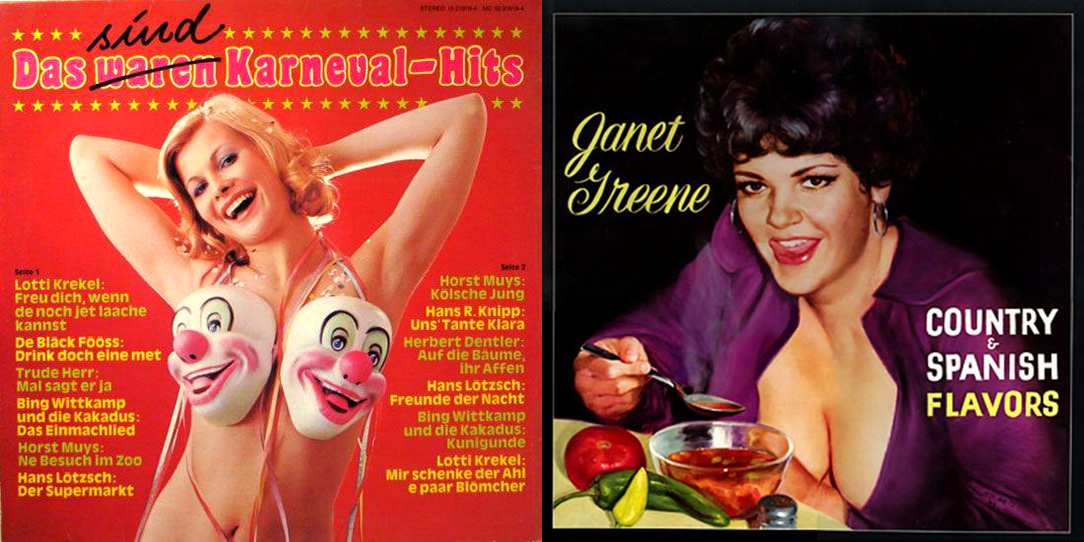 But let's be honest for a moment: The "chest sells" technique wasn't infallible.  On occasion it could produce some album cover train-wrecks.  Come on, Janet… button up that shirt while your slurping you soup!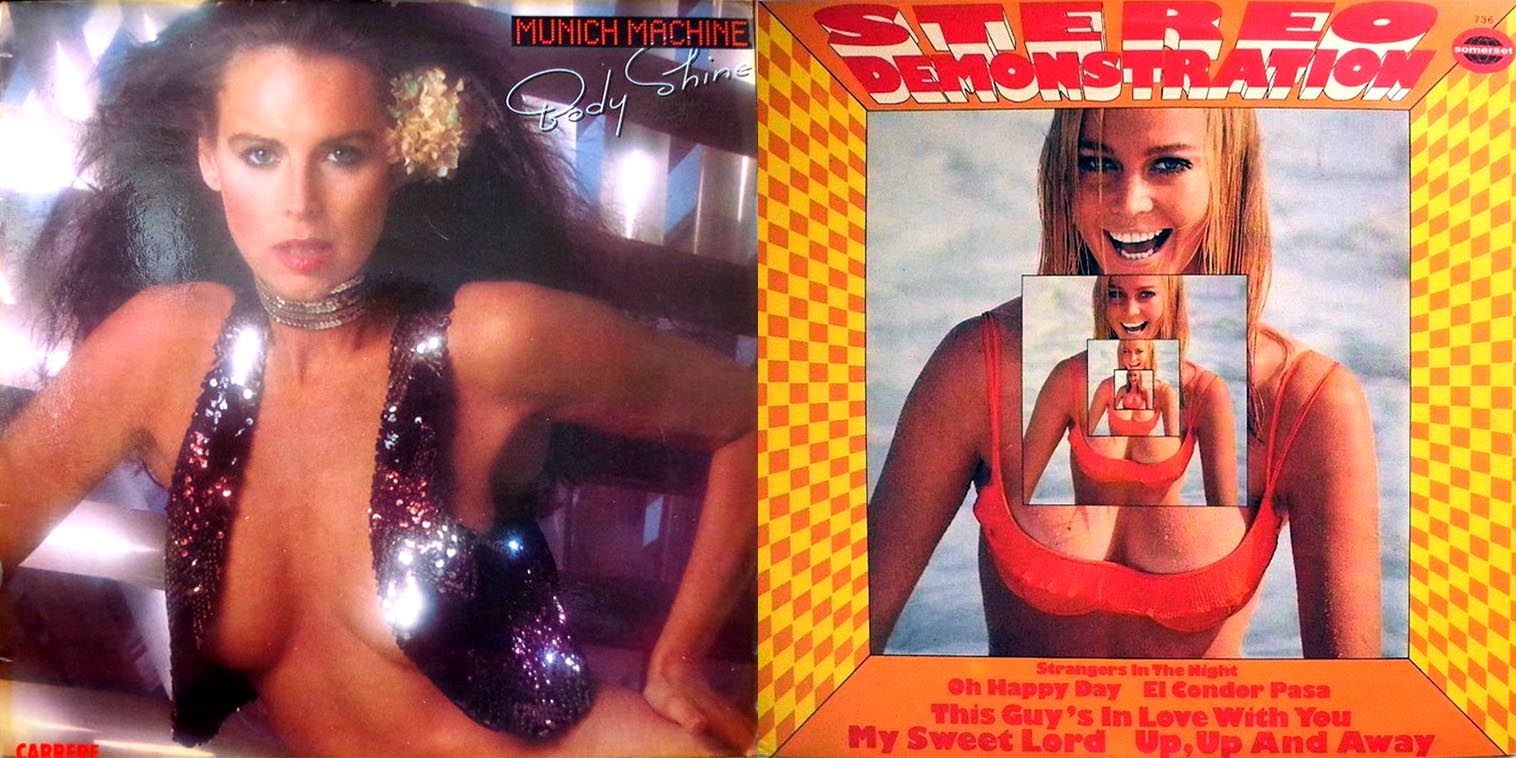 The Various Artists LP at right decided to go "all in" with the chests sells principle and went with "boobs to infinity".  "My Sweet Lord" indeed.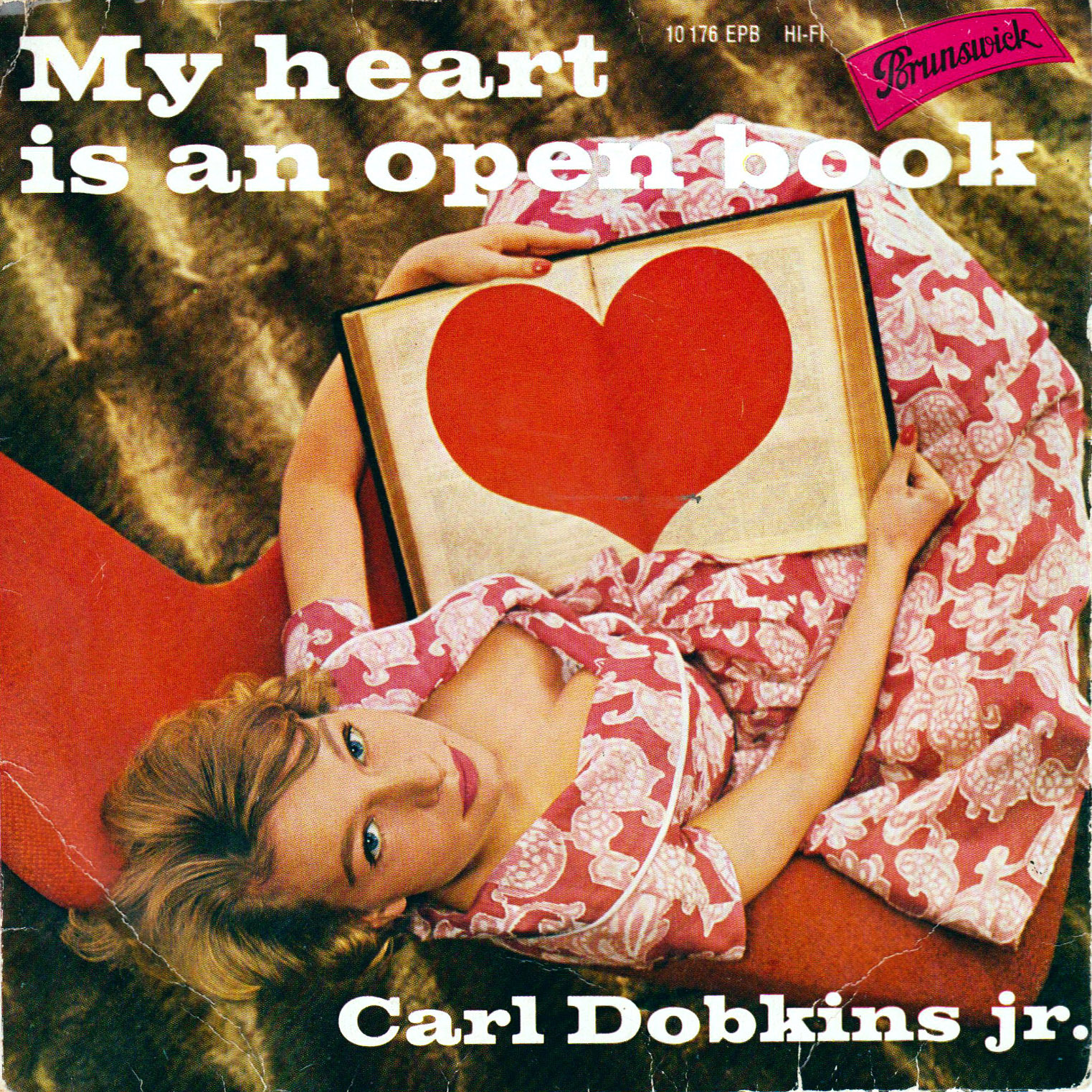 Carl's heart may be an open book, but his record sleeve is an open dress.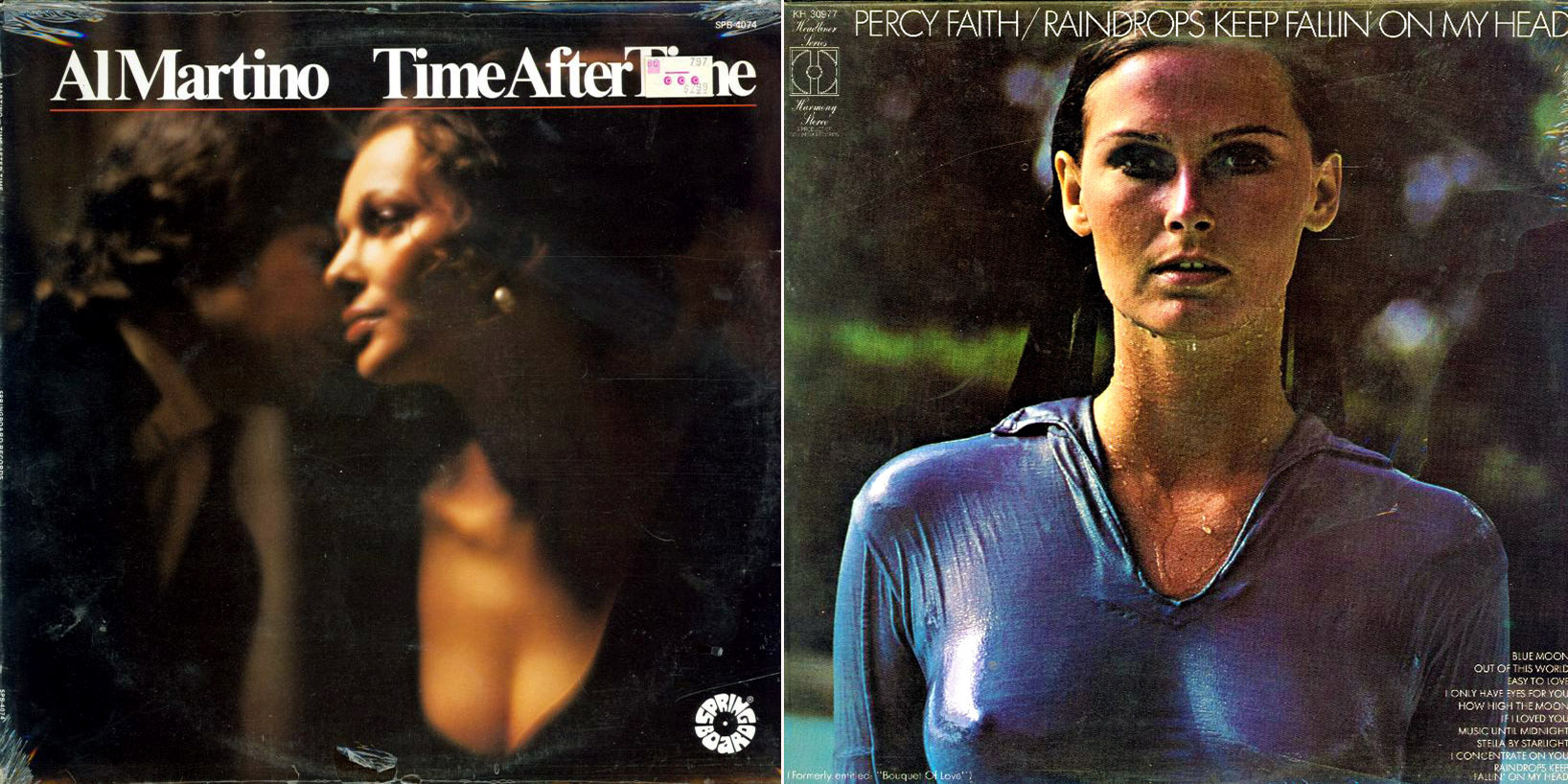 Al Martino and Percy Faith chose wisely to step aside to make way for boobs.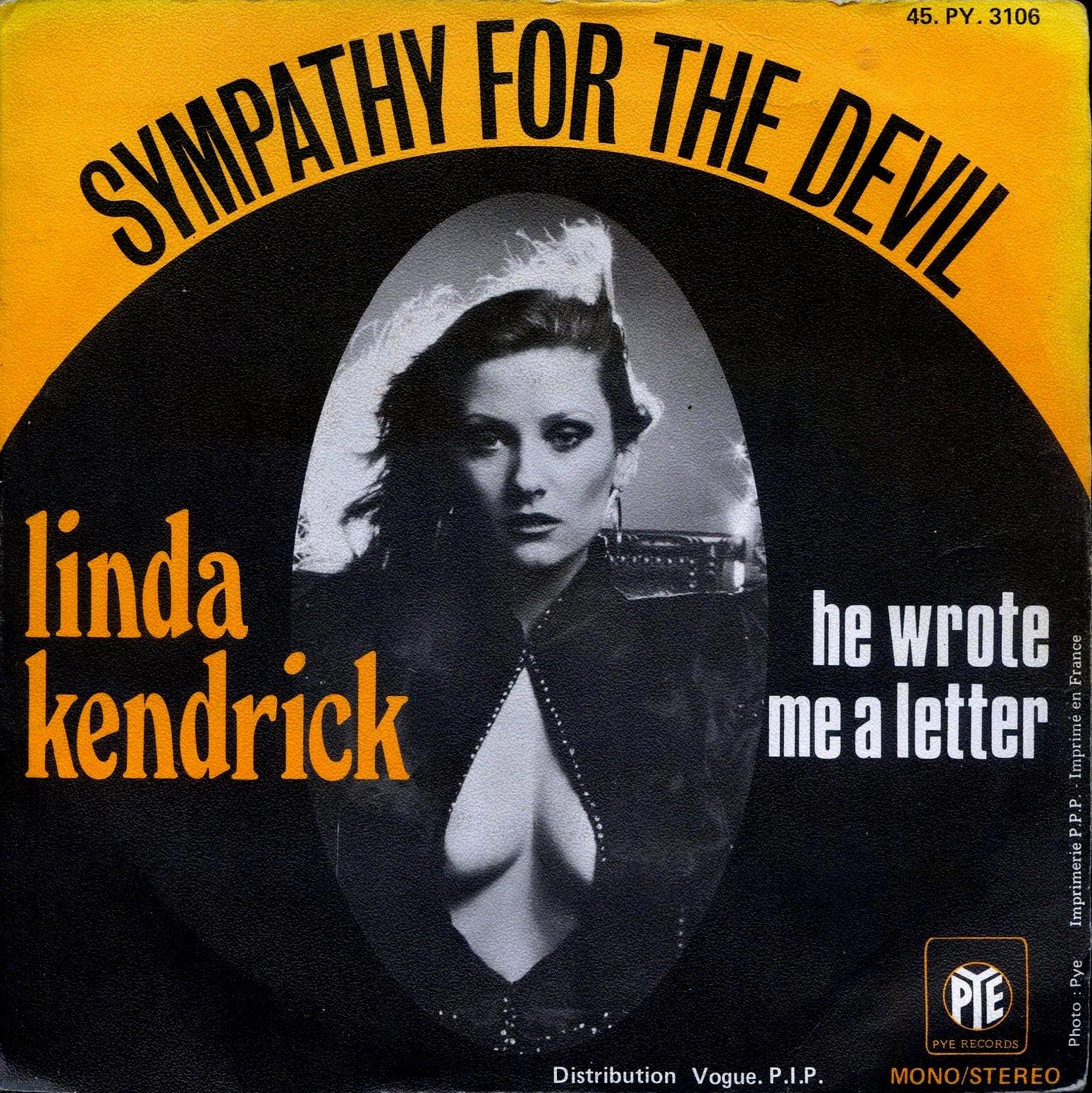 The abolition of the Lord Chamberlain's power of theatre censorship in September 1968 brought Kendrick center-stage in "Hair".  She was an overnight success – yet, despite such boob-centric record sleeves as this, her music career never took off as was hoped.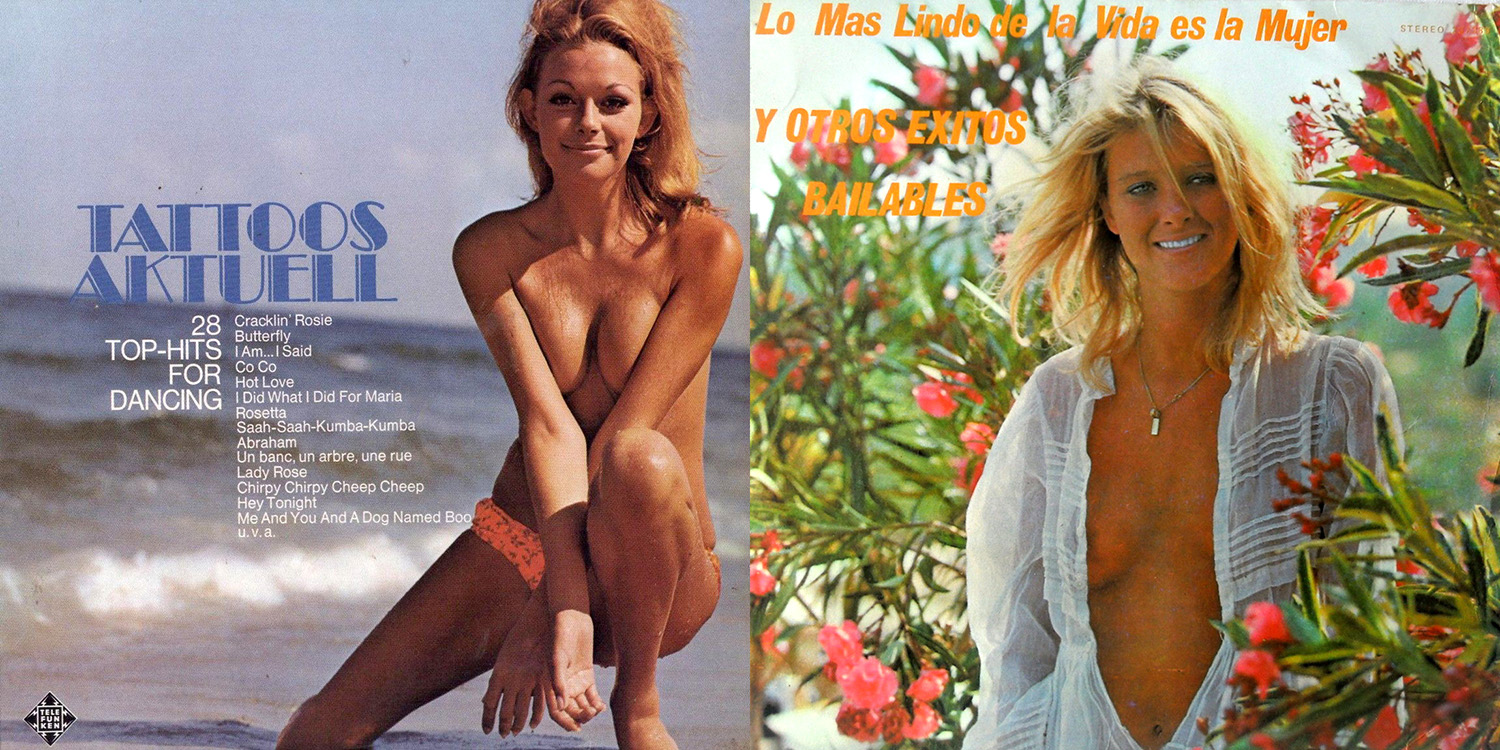 What does this cover have to do with anything on the album?  Does it matter?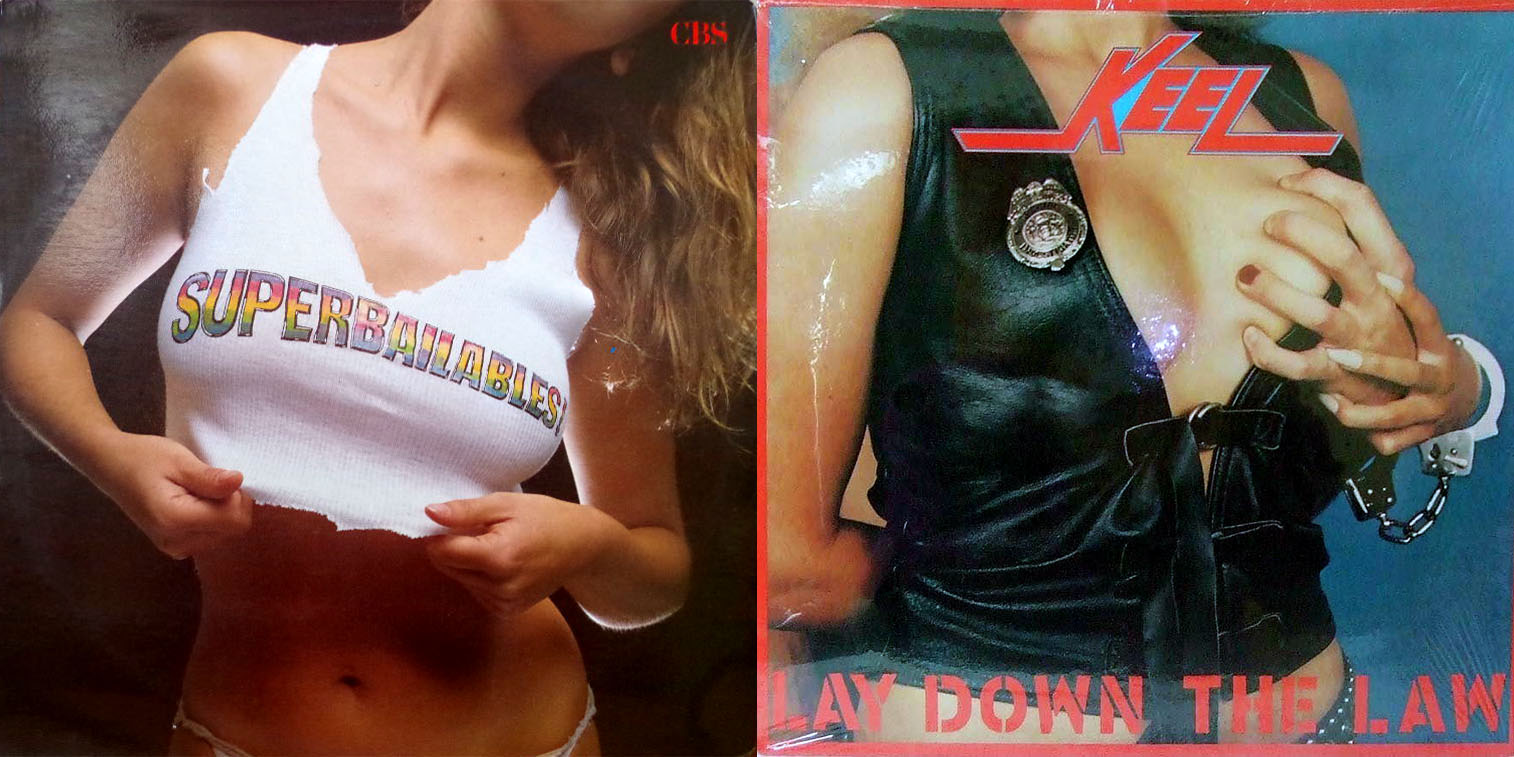 More faceless women and their boobs as album cover centerpieces.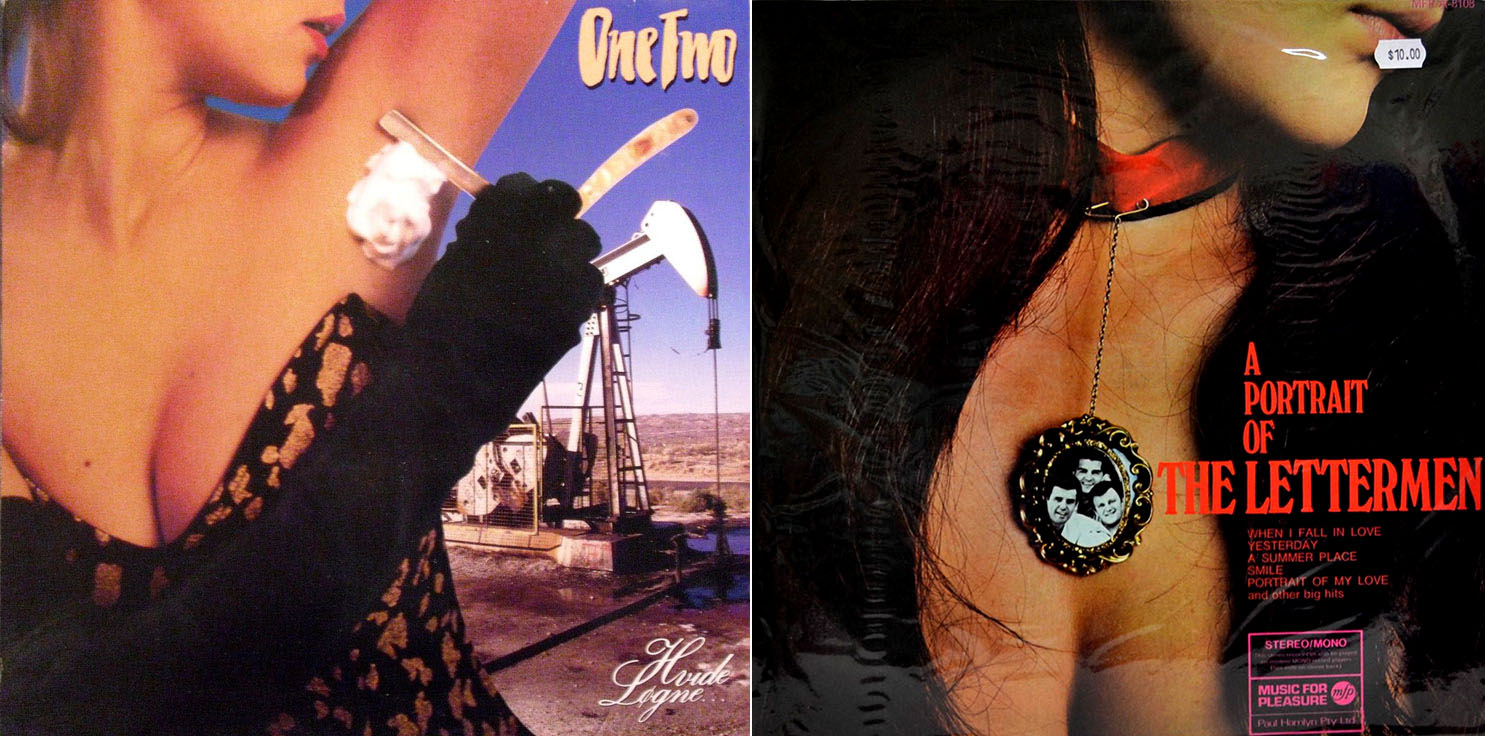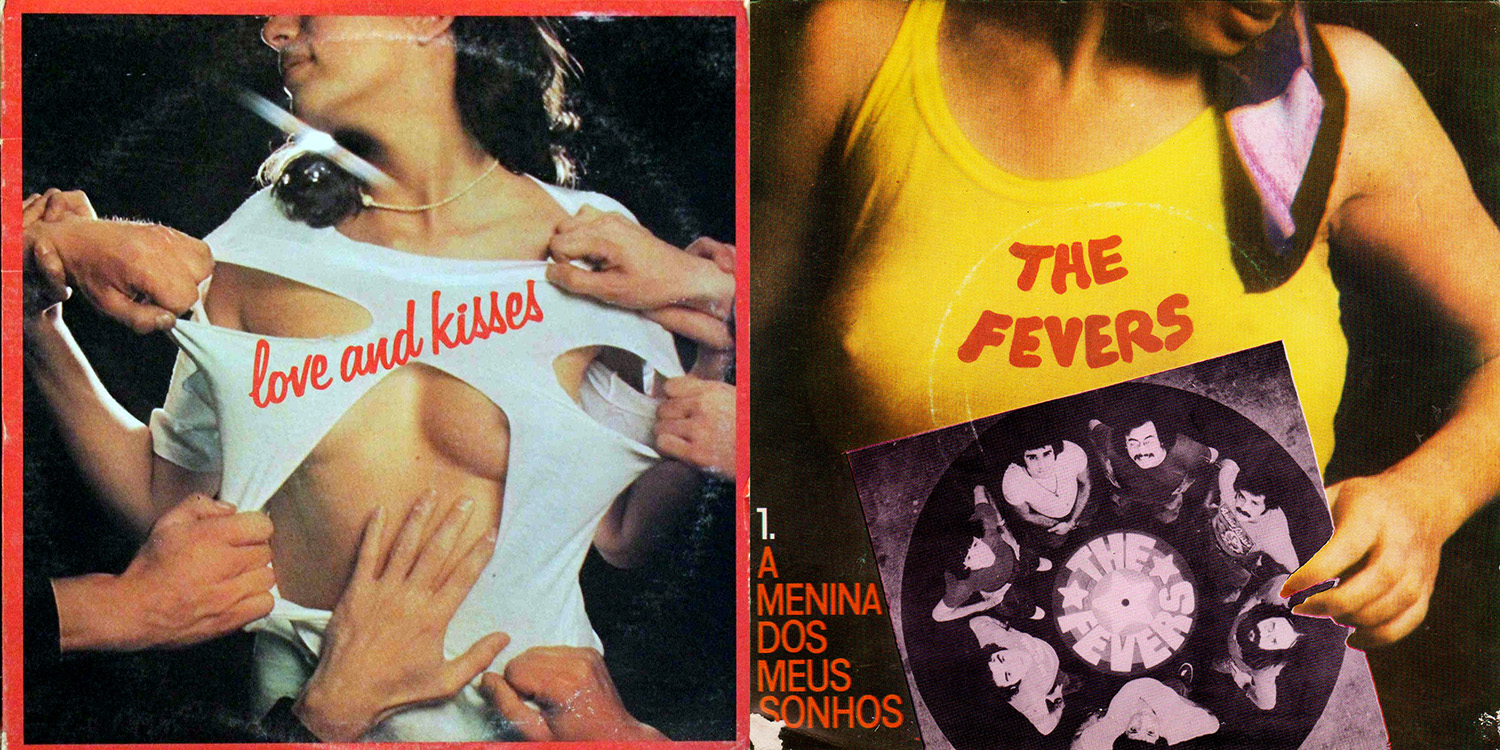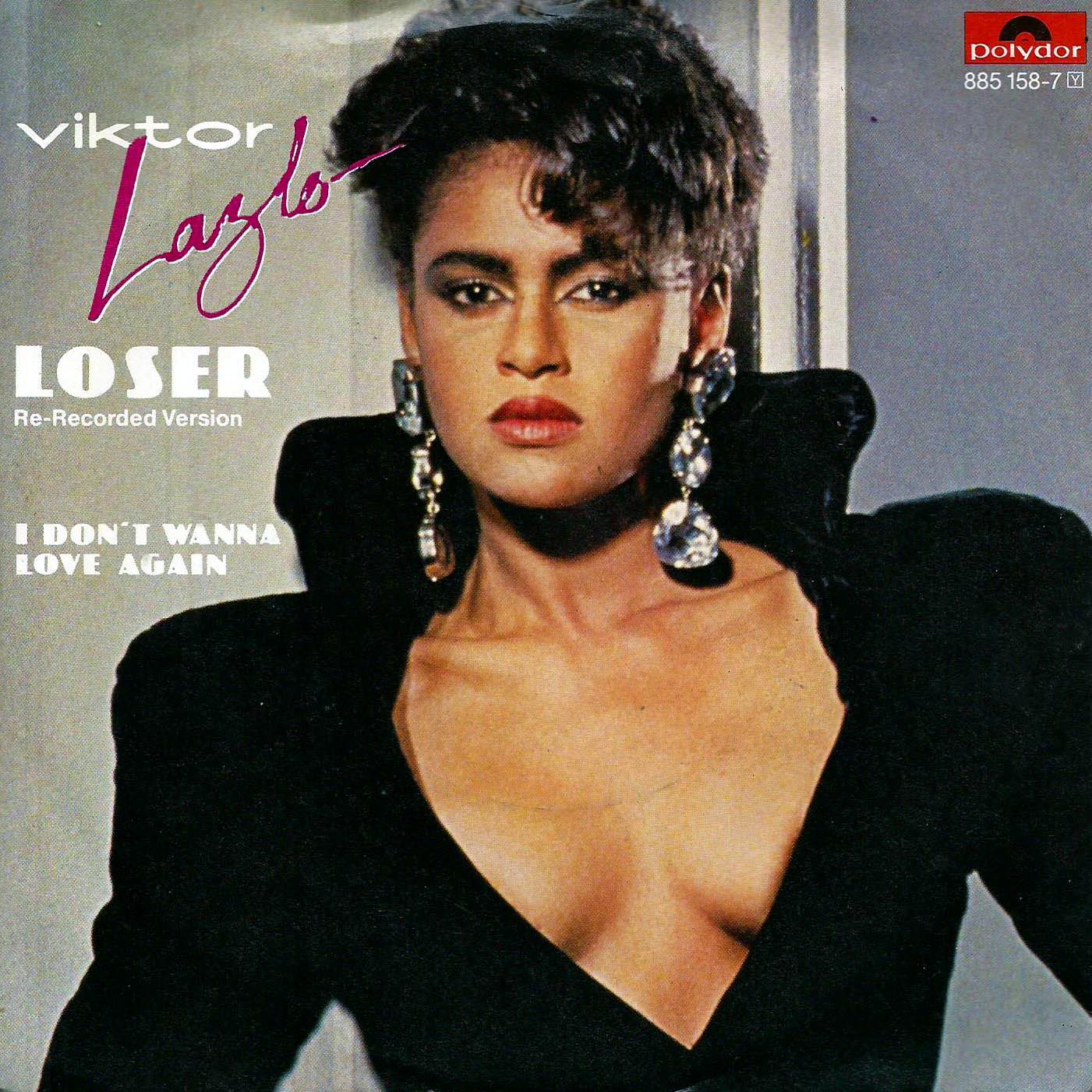 In case you haven't picked up on the pattern – almost none of these cleavage-bearing ladies are actually the artist featured on the albums.  This ain't Victor Lazlo – his sorry visage is lucky to even appear on the back cover.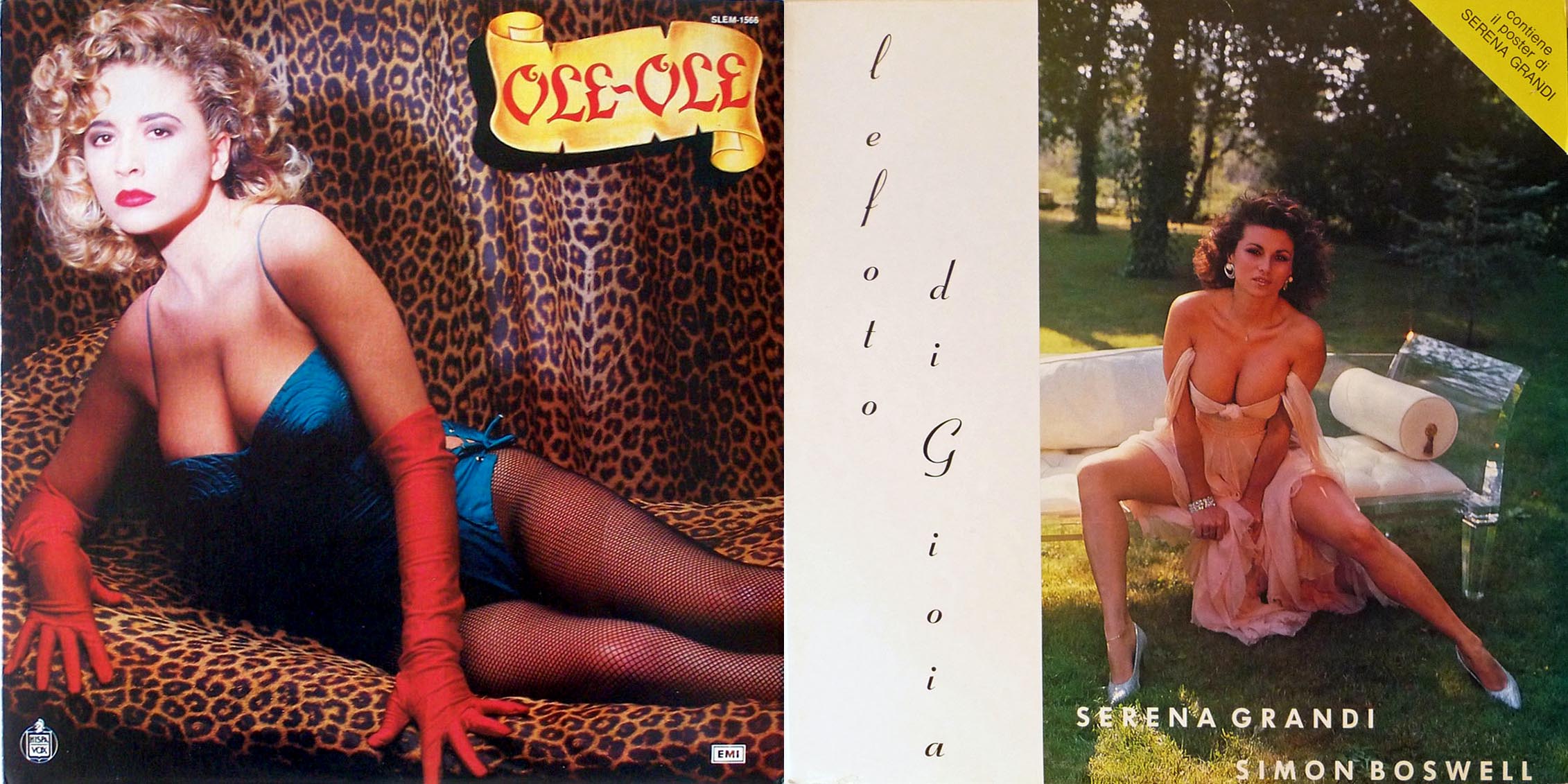 The record on the left is by a group called The Cuarto Hombres.  Needless to say, none of the "four guys" made the cut for the front cover.  At right, Serena Grandi is busting out front and center… Simon Boswell is MIA.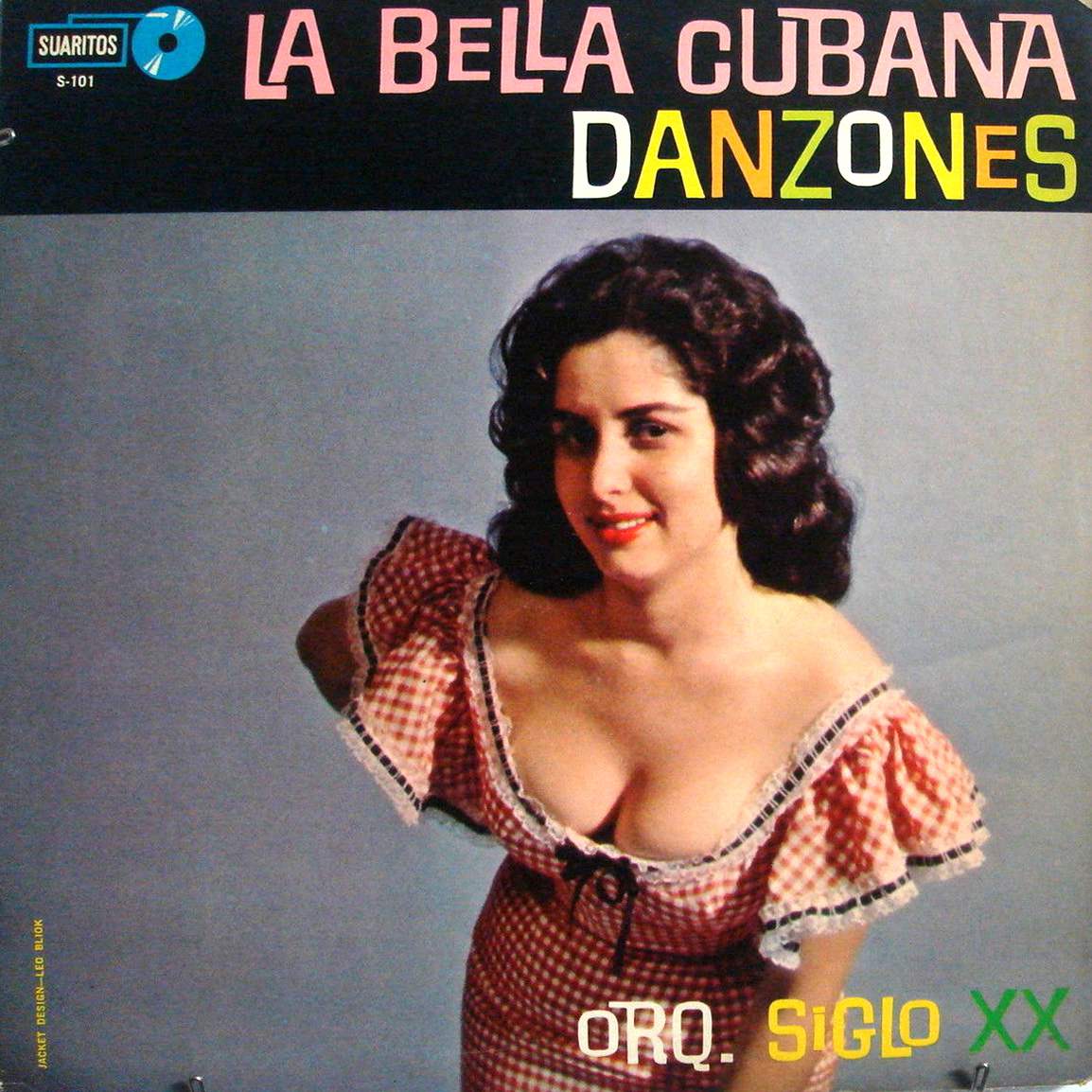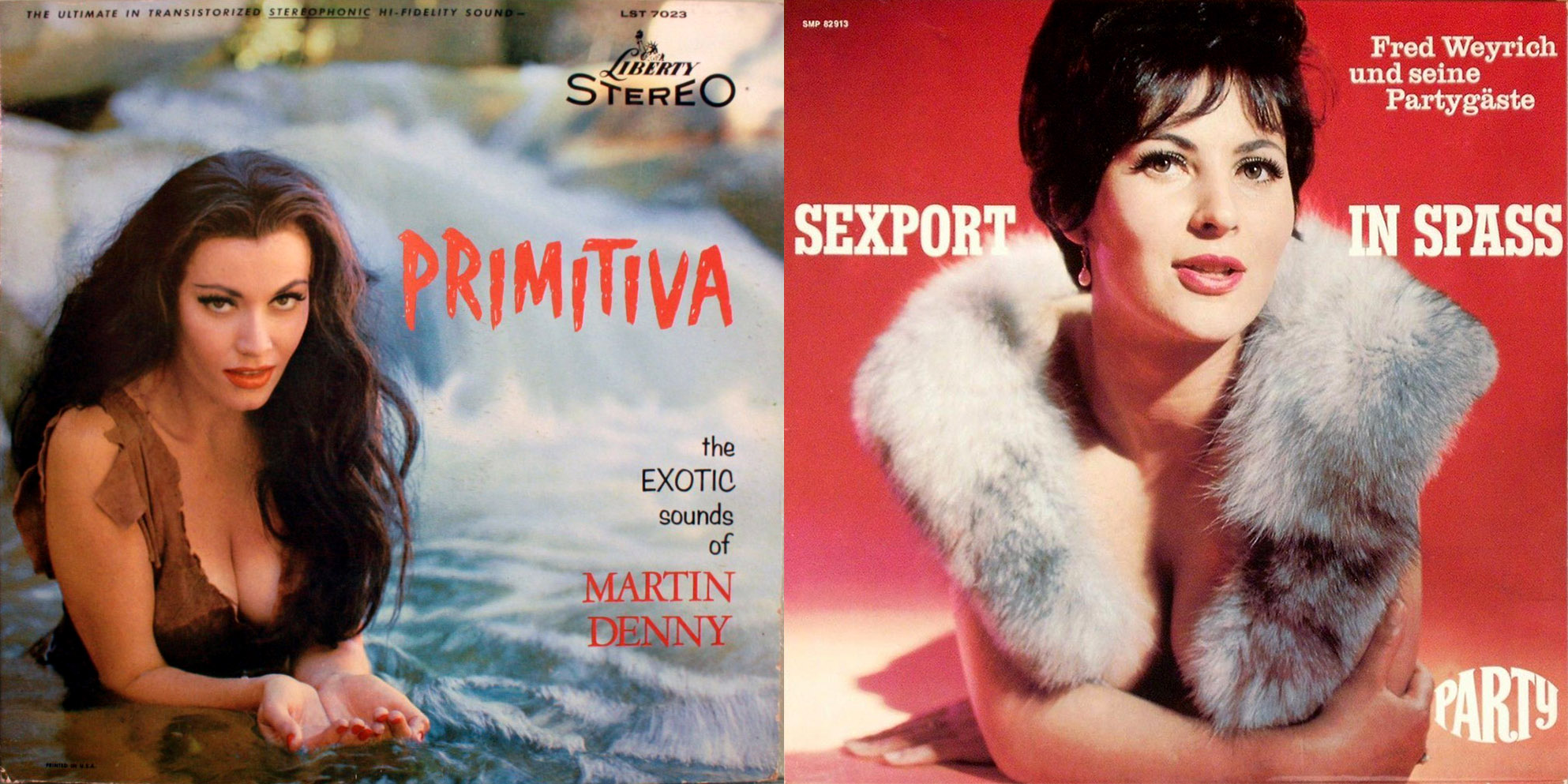 That's not Marin Denny, and that's not Fred Weyrich.  But that's not to say no female musicians and singers opted to flaunt their assets for record sales.  A few more examples…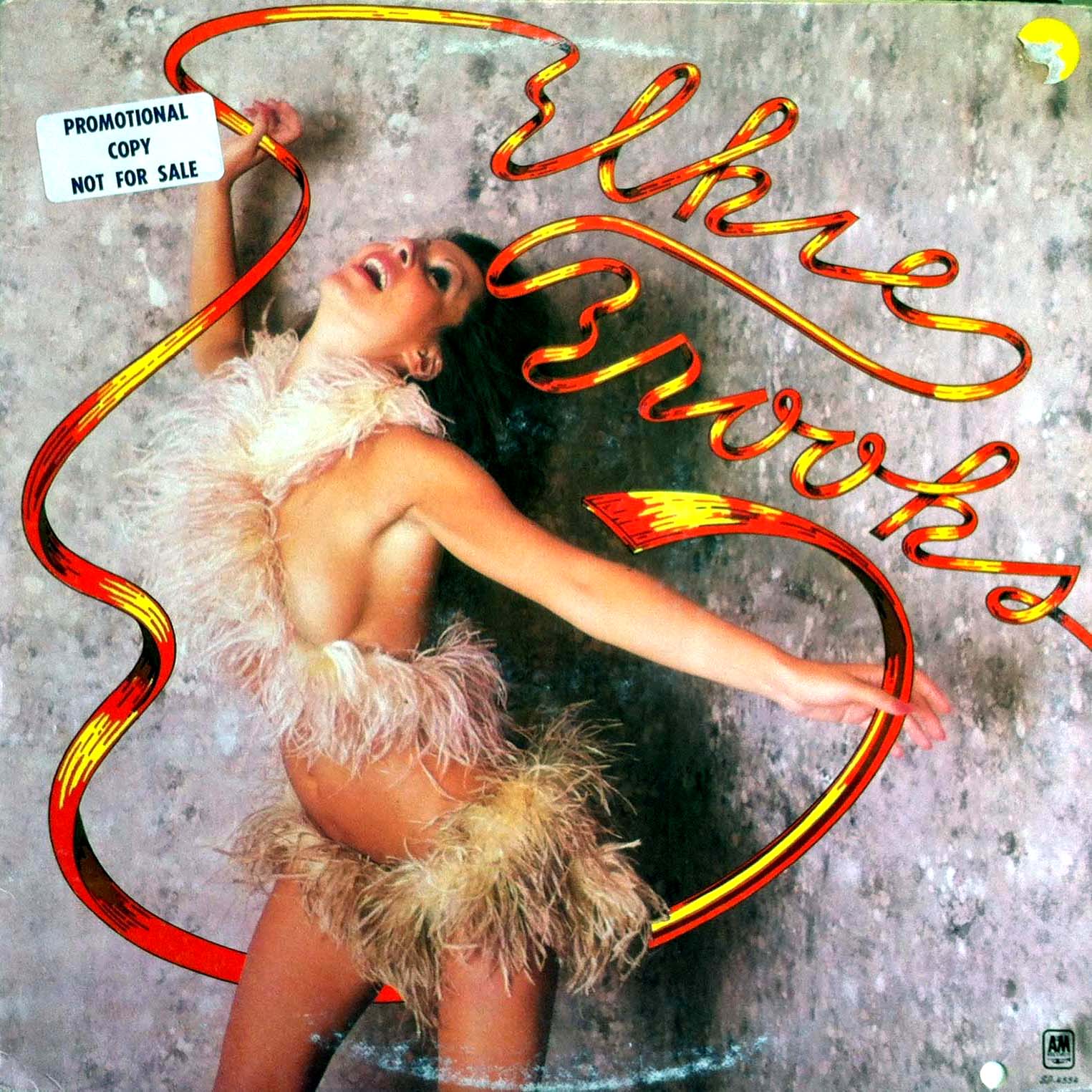 This album by Elkie Brooks often makes the top ten of 'worst album covers' lists.  I think this is primarily due to the fact that Ms. Brooks was and is a well-respected artist and her spastic-breast-exposing-contortion seemed unbecoming and "beneath" such a talent.  I happen to love it.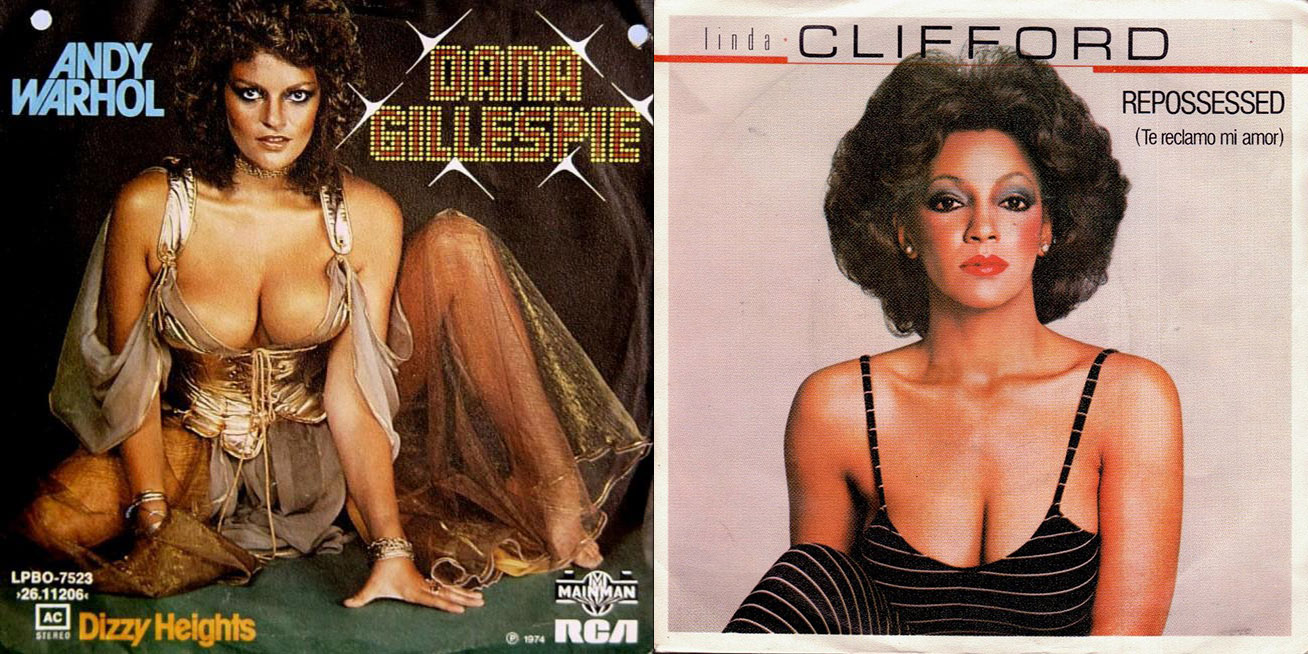 Dana Gillespie and Linda Clifford
For more on Dana Gillespie's track: Star Tracks: 6 Weird Songs About Famous People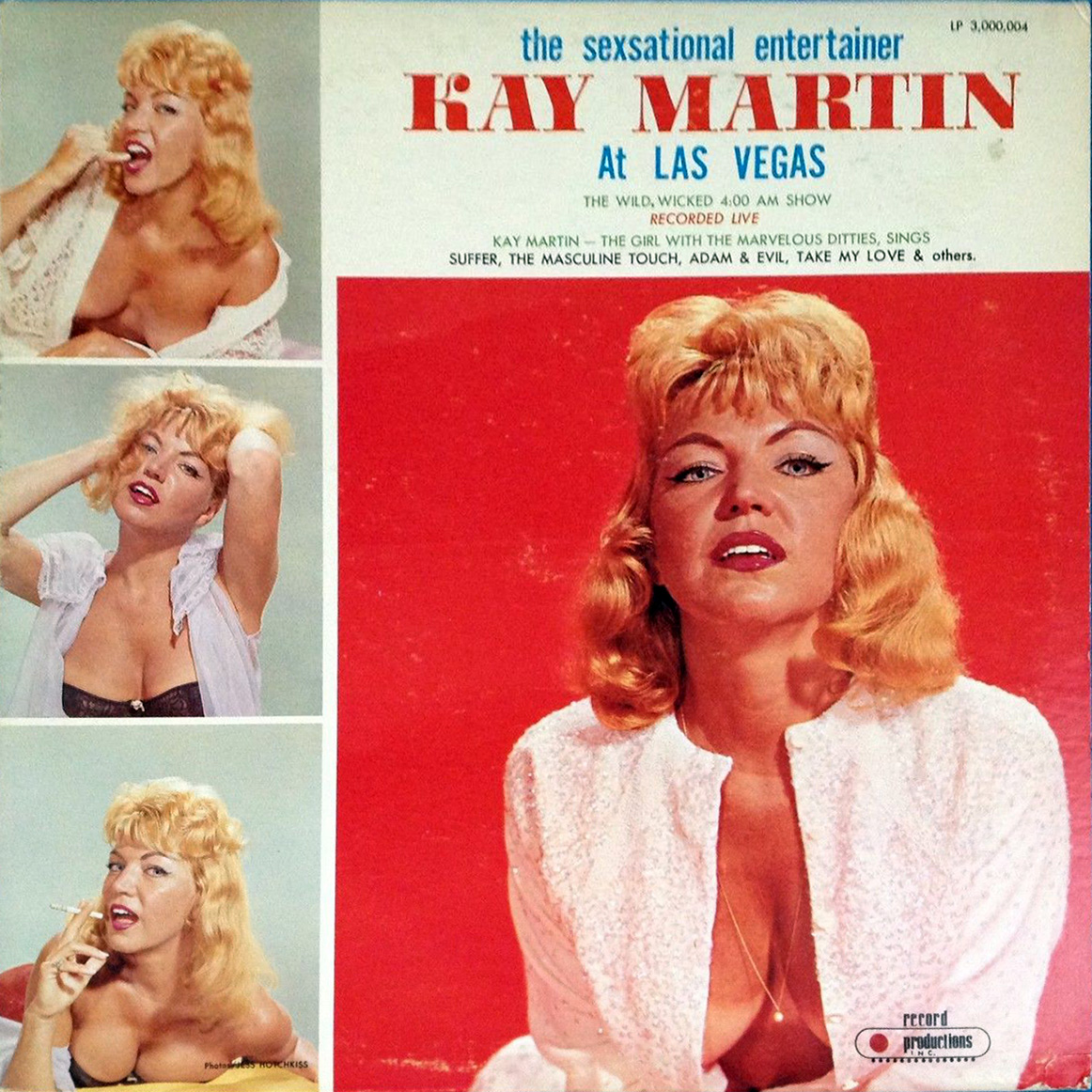 Kay Martin, "The Girl with the Marvelous Ditties"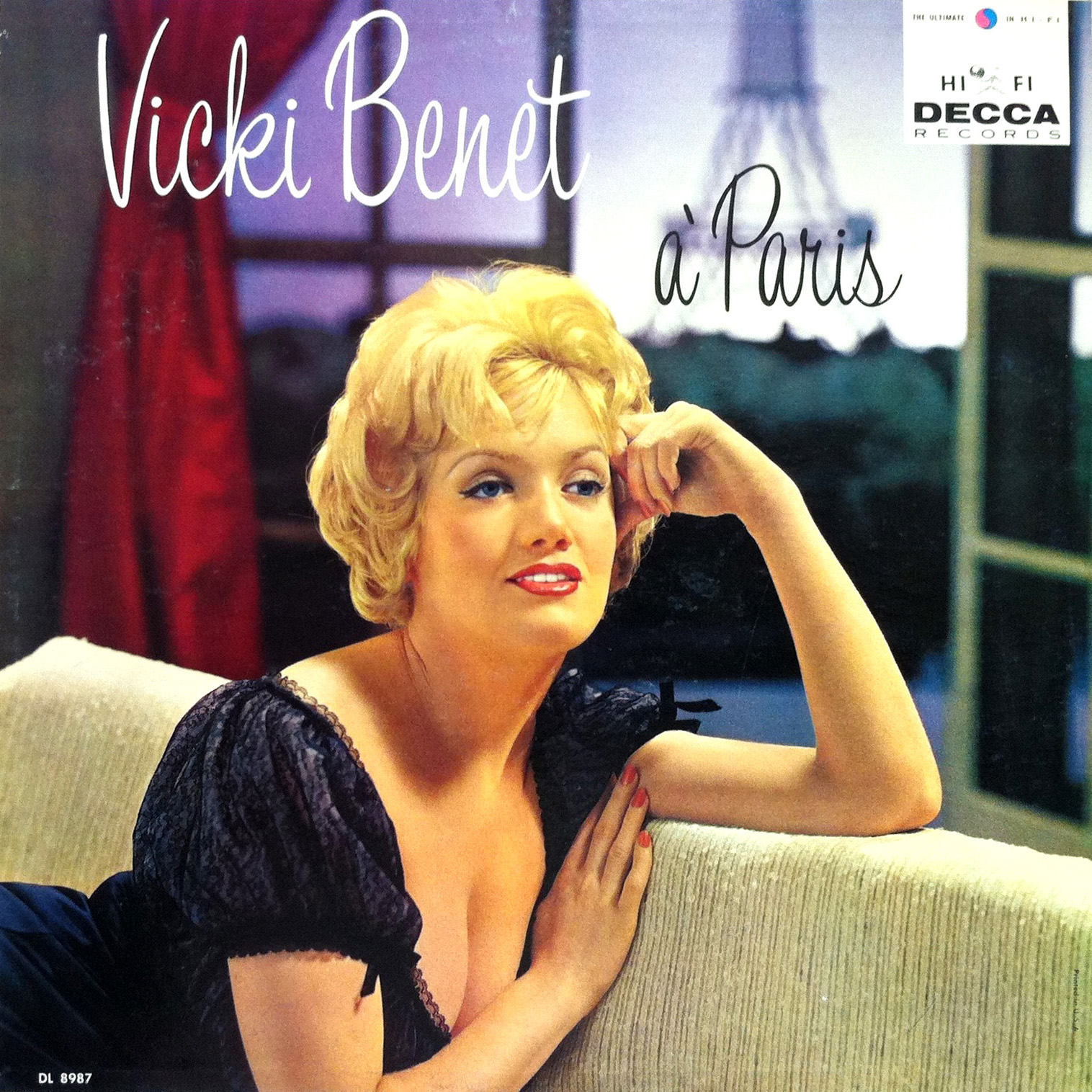 Vicki Benet knew what she was doing; this is her second well-endowed cover to make this list.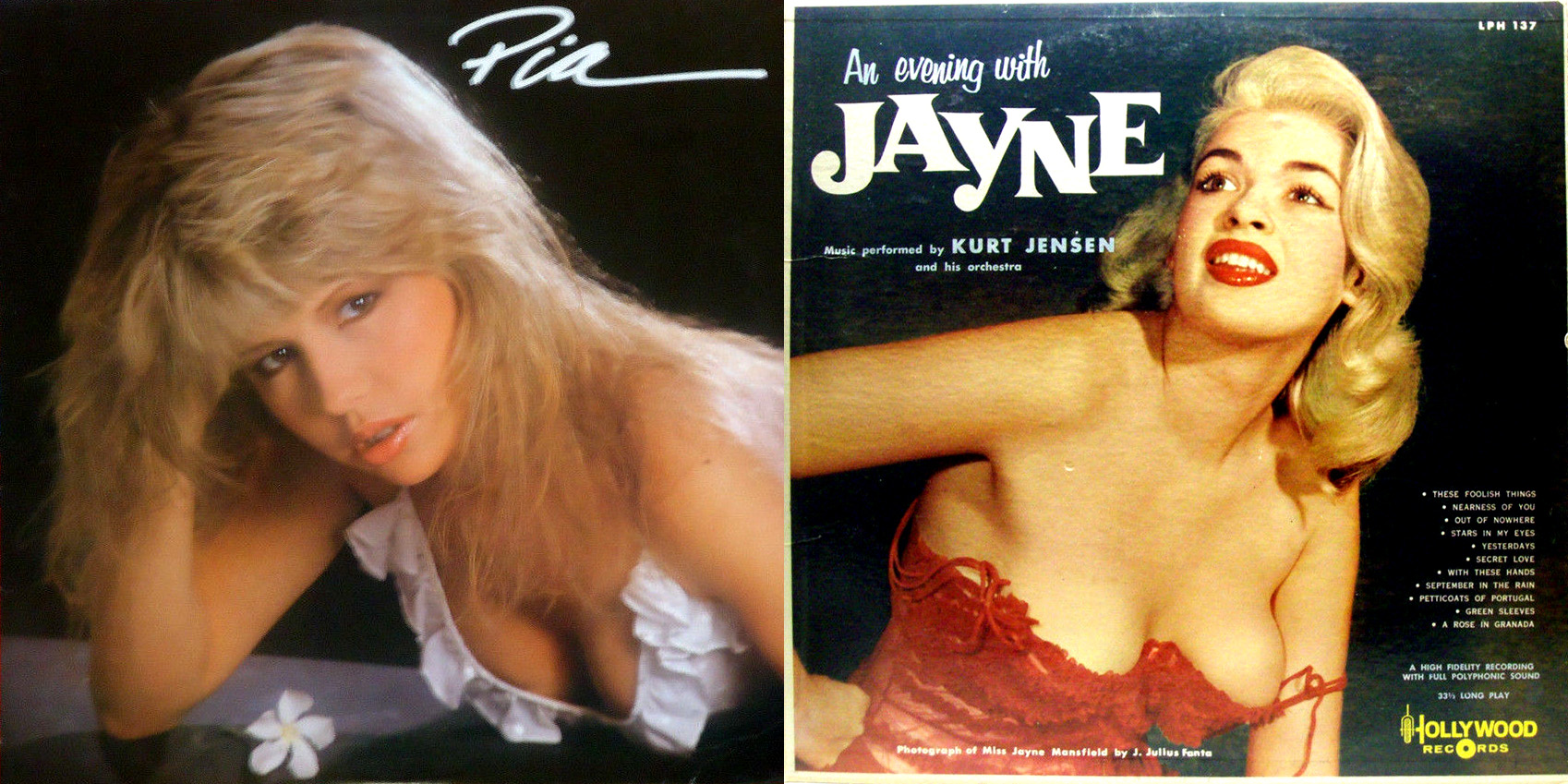 Pia Zadora and Jayne Mansfield (again)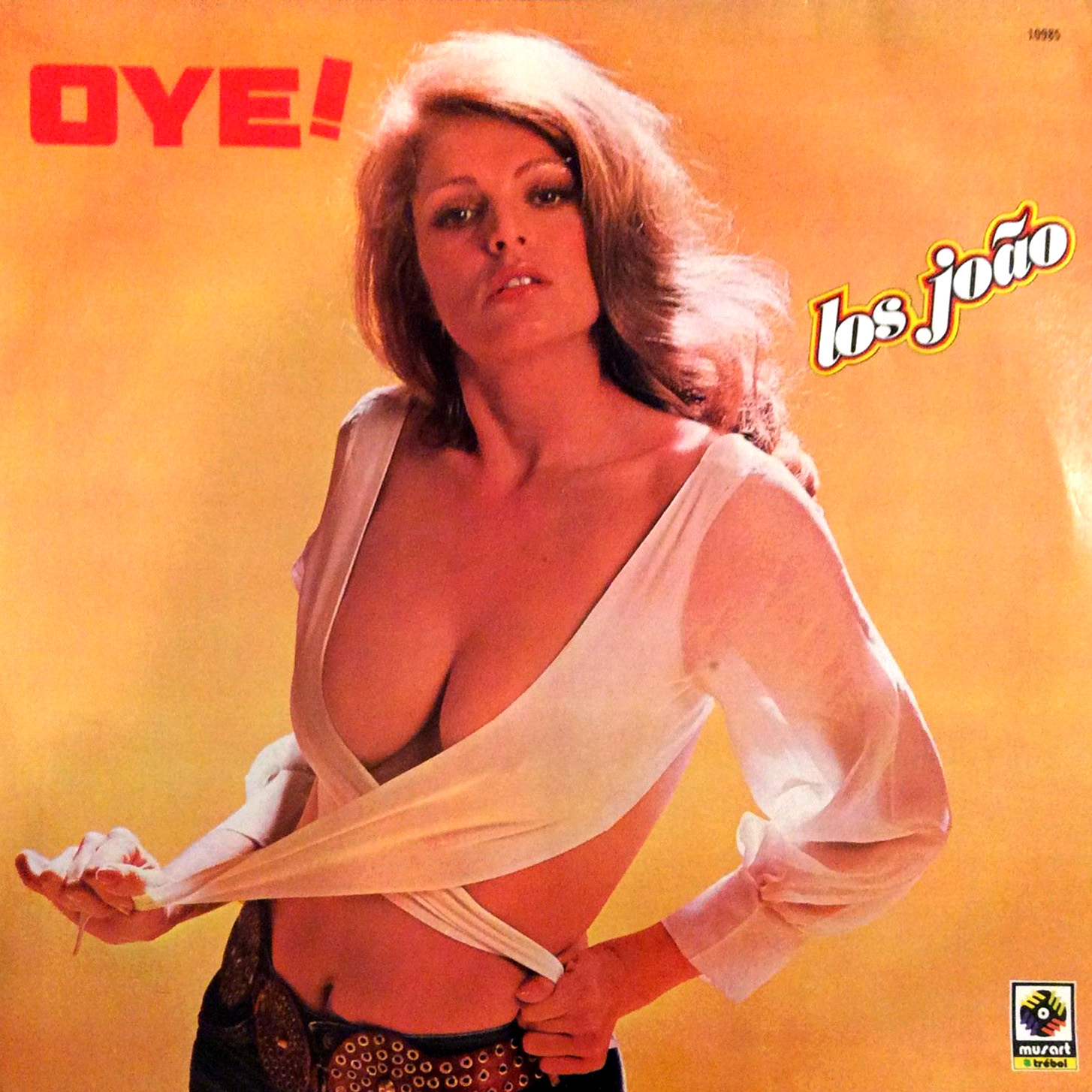 Oye!!  Well that about wraps it up – I think you get the point – it's not too hard to comprehend: boobs sell records.  Or at least they did in the 1960s-1980s.  Until next time.