It's always fun to take a look back at what was on the table at dinnertime from years ago.  Today, everyone is so conscious of diet/nutrition, as well as the "foodie" trend where every plate has to be worthy of sharing across social media.  Back then, it was as simple as a slab of meat with some veggie sides.
So, let's have a look at some meat dishes from yesteryear which are definitely not fit for social media bragging.  The images are scanned from old cookbooks, magazines and advertisements from mid-century through the 1970s.  For more vintage meats check out: Vintage Gristle: Glistening Mounds of Mid-Century Meat Part 1 from 2014, and Ugly Vintage Meats: Before There Were Food Stylists from 2015. Bon Appétit!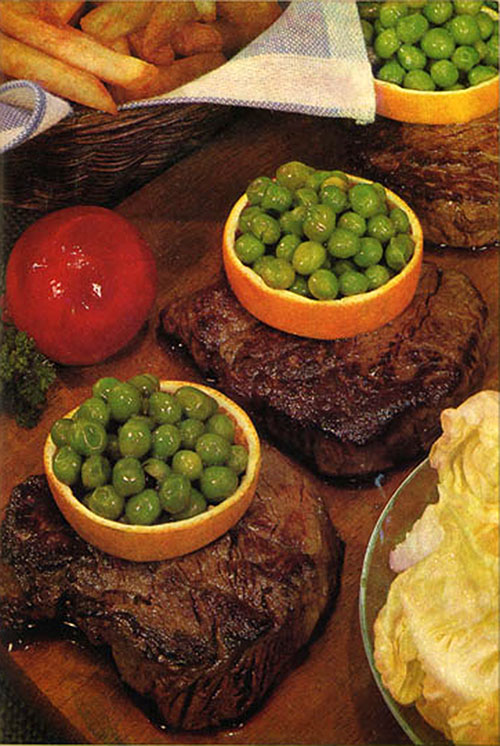 I love how the steak is garnished with peas inside an orange peal.  You won't find that on The Food Network.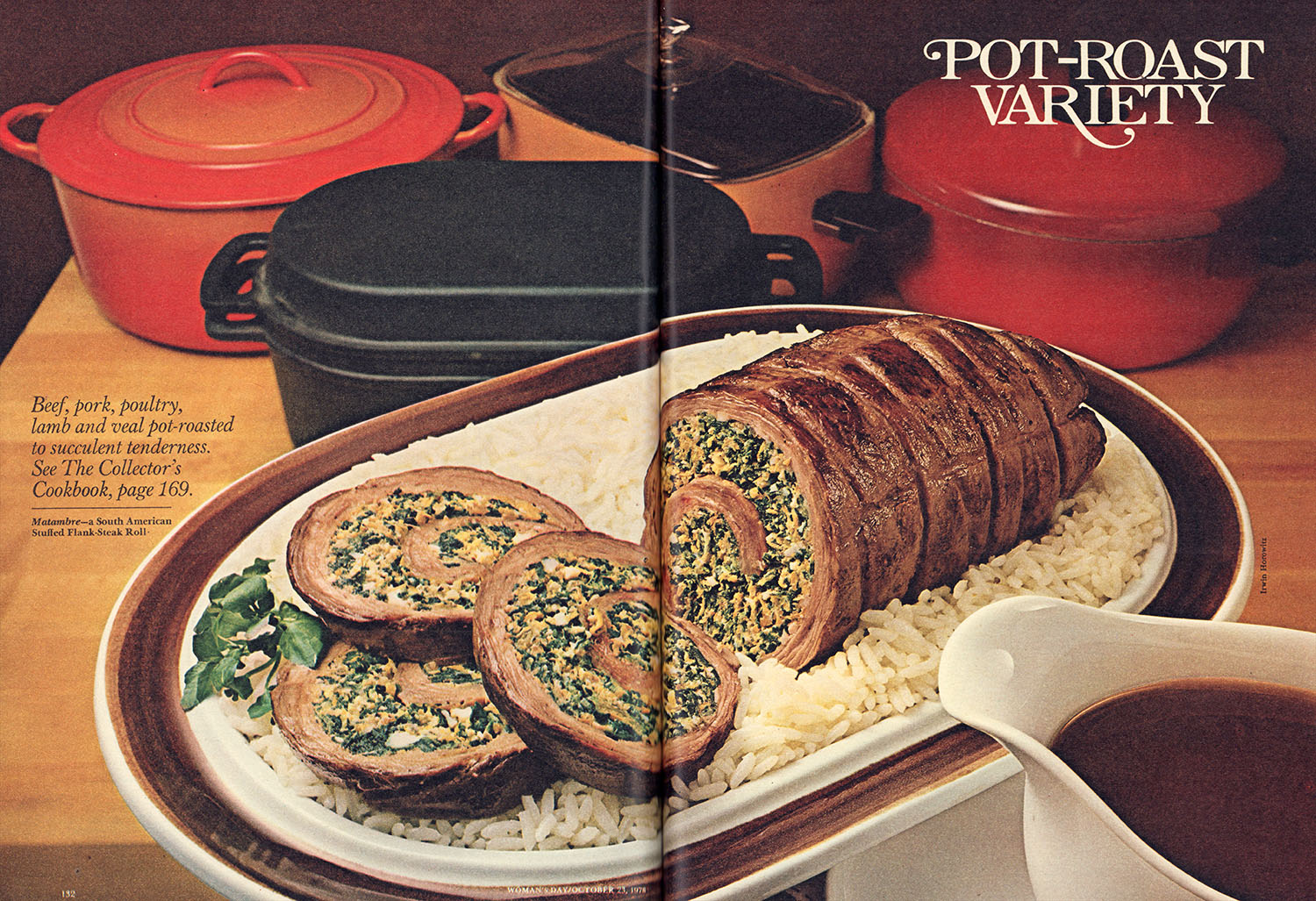 Scanned from Woman's Day magazine – October 23, 1978, featuring the Matambre – "a South American stuffed flank steak roll".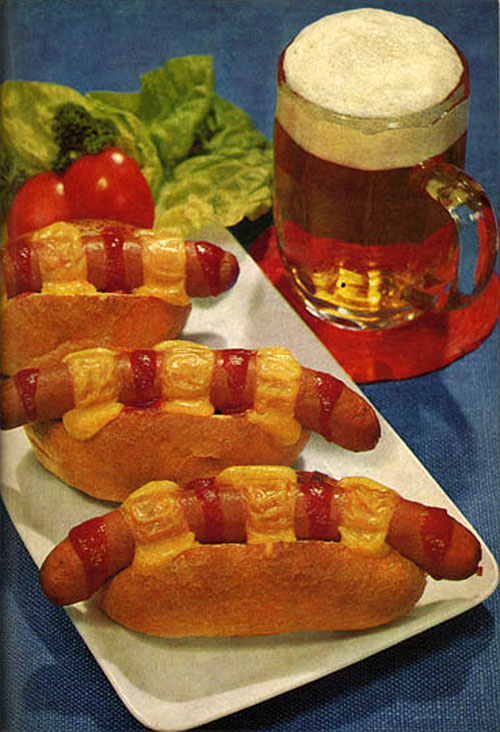 These droopy striped wieners actually would go nice with that beer.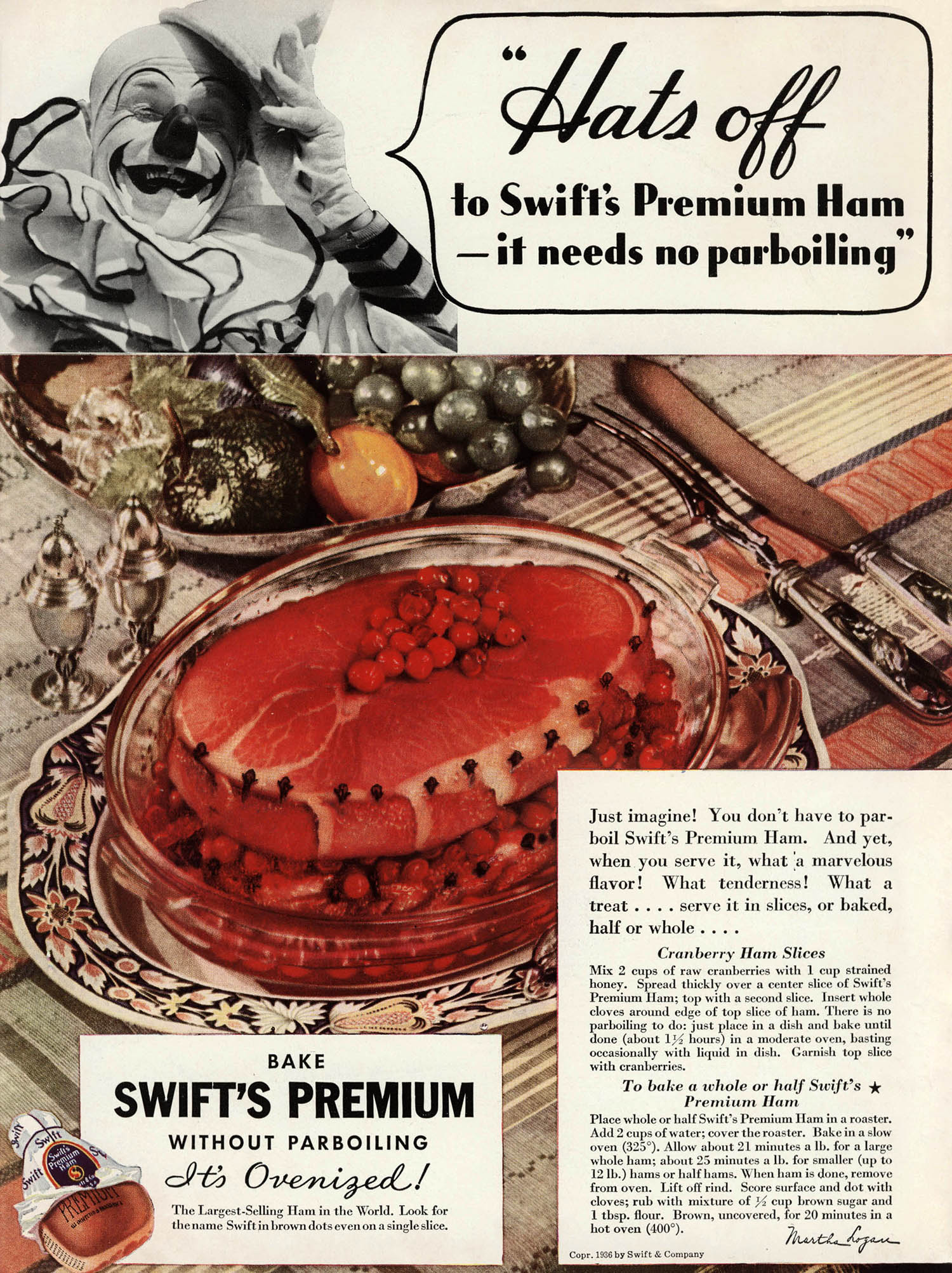 This ham (from a 1937 magazine) looks tasty and "It's Ovenized!"… so says the nightmarish clown from the eighth circle of hell.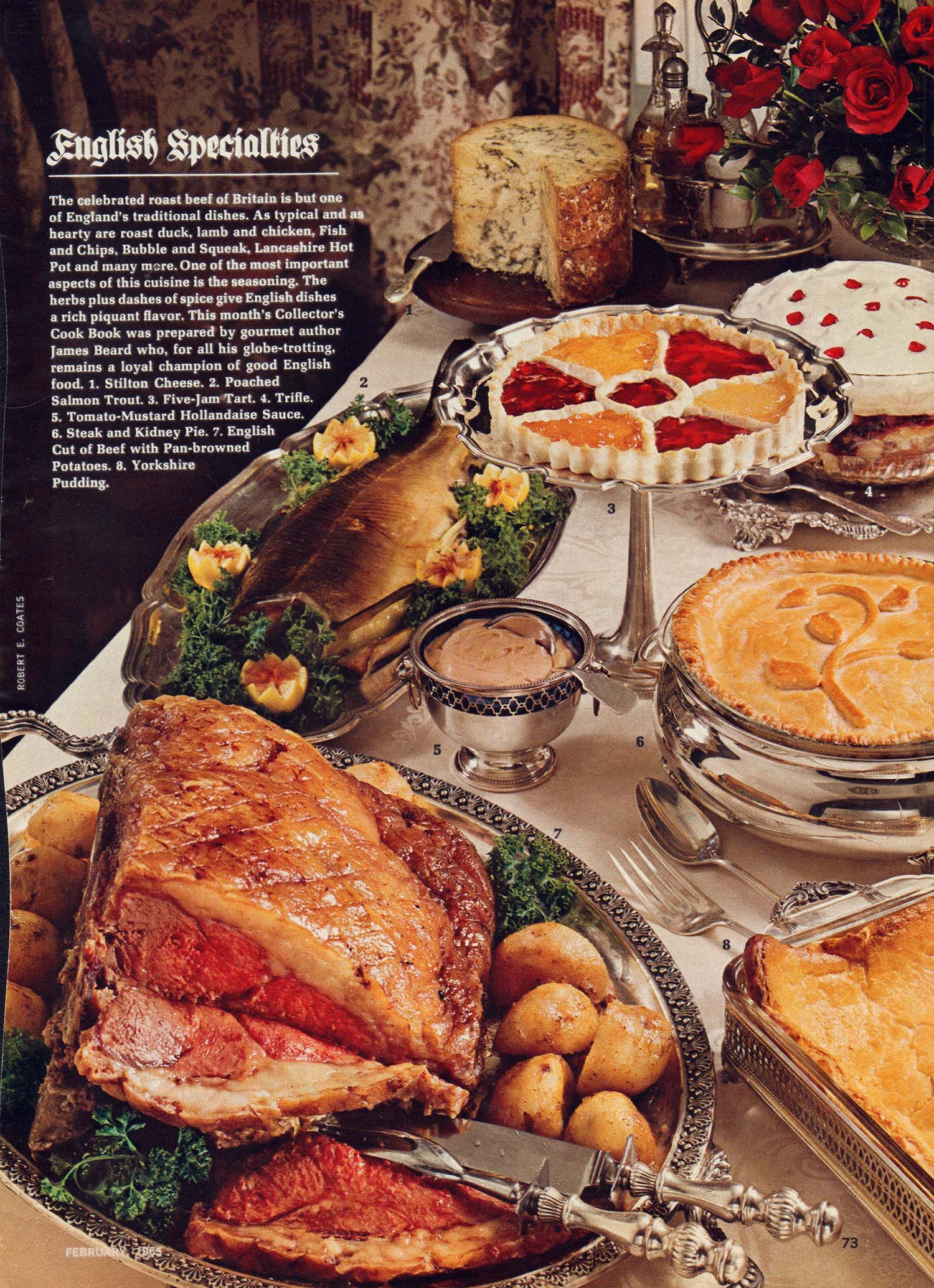 From 1965 comes the "celebrated roast beef of Britain" with a generous coat of glistening fat.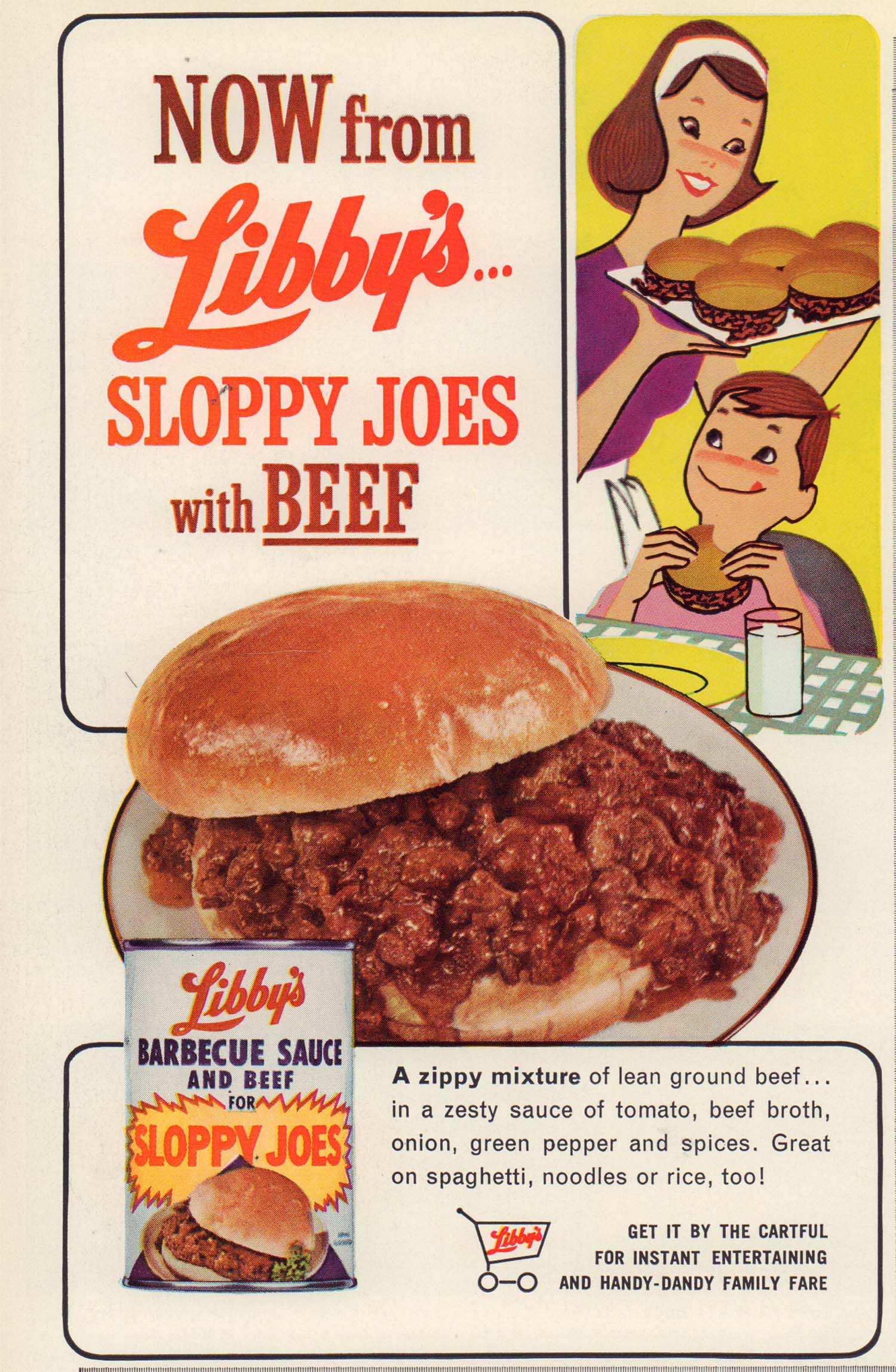 Sloppy Joes – "Get it by the cartful for instant entertaining and handy-dandy family fare".  Also see: Meat in a Can: SPAM and Other Potted Meat Ads from the 1960s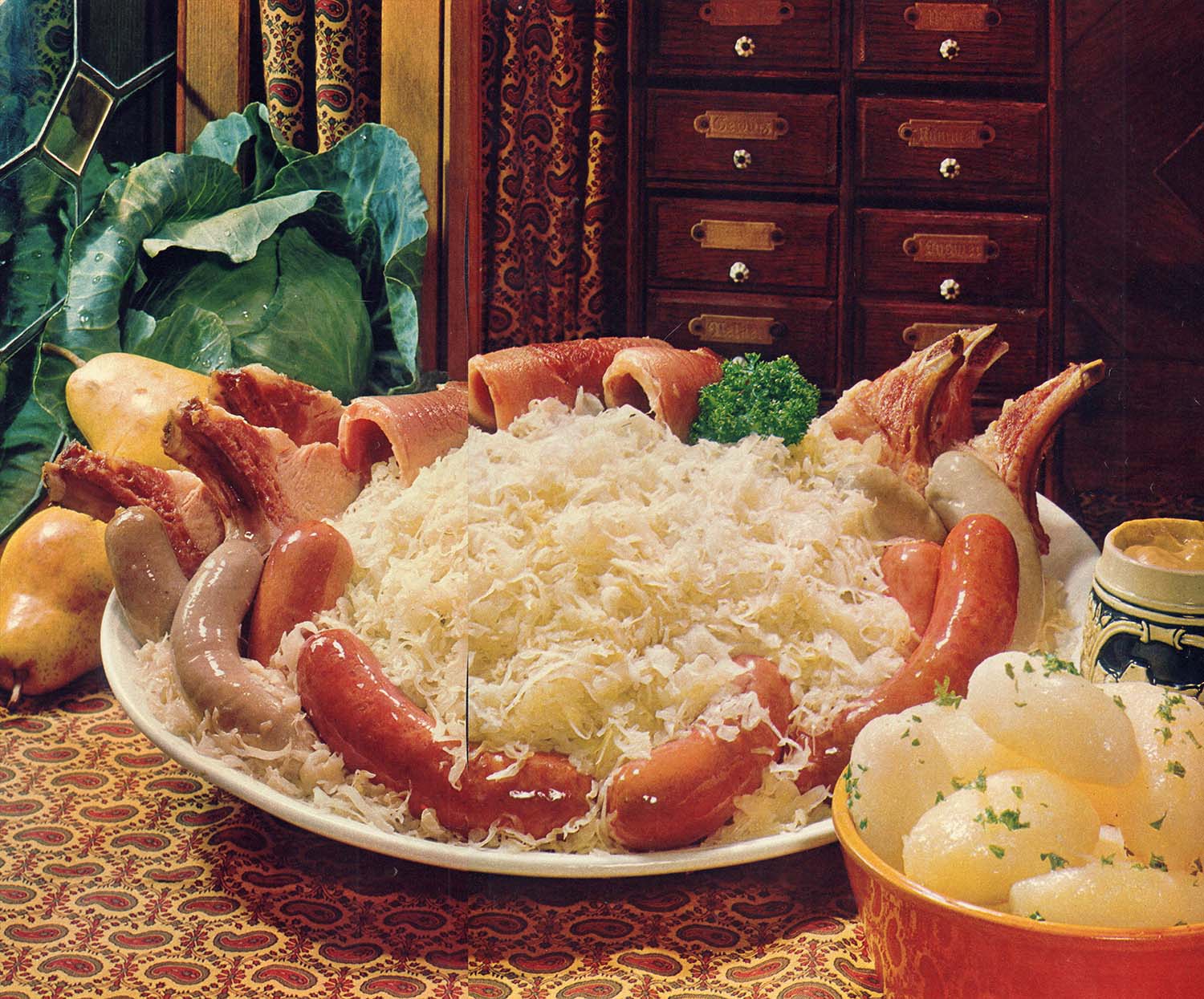 Yes, I mock, but let me just say that, although these meats may not be ready for prime-time at your hipster-friendly eatery… I'd much rather dig into these glistening piles of vintage meats.
The following meat spectacular comes from a 1964 issue of Family Circle magazine: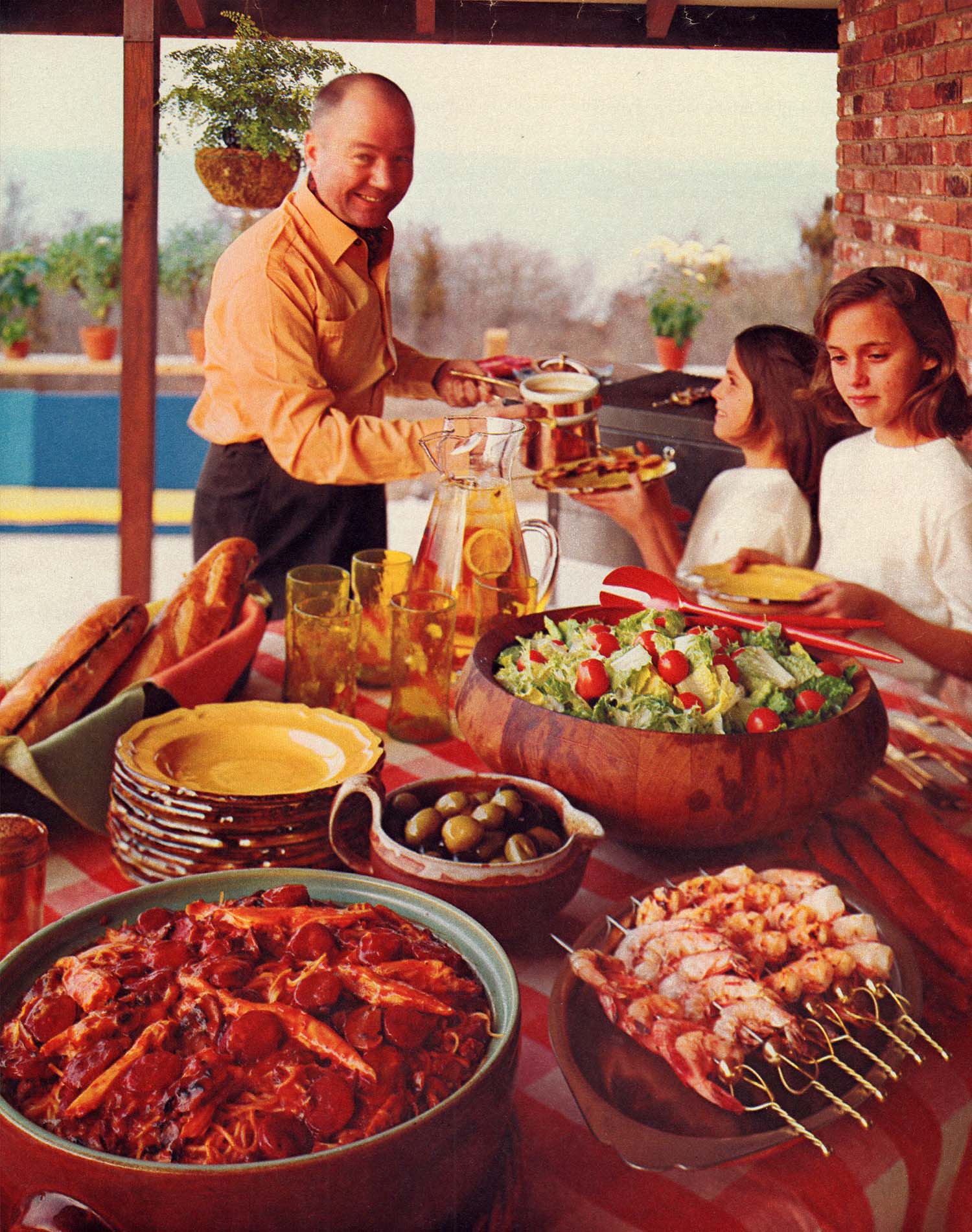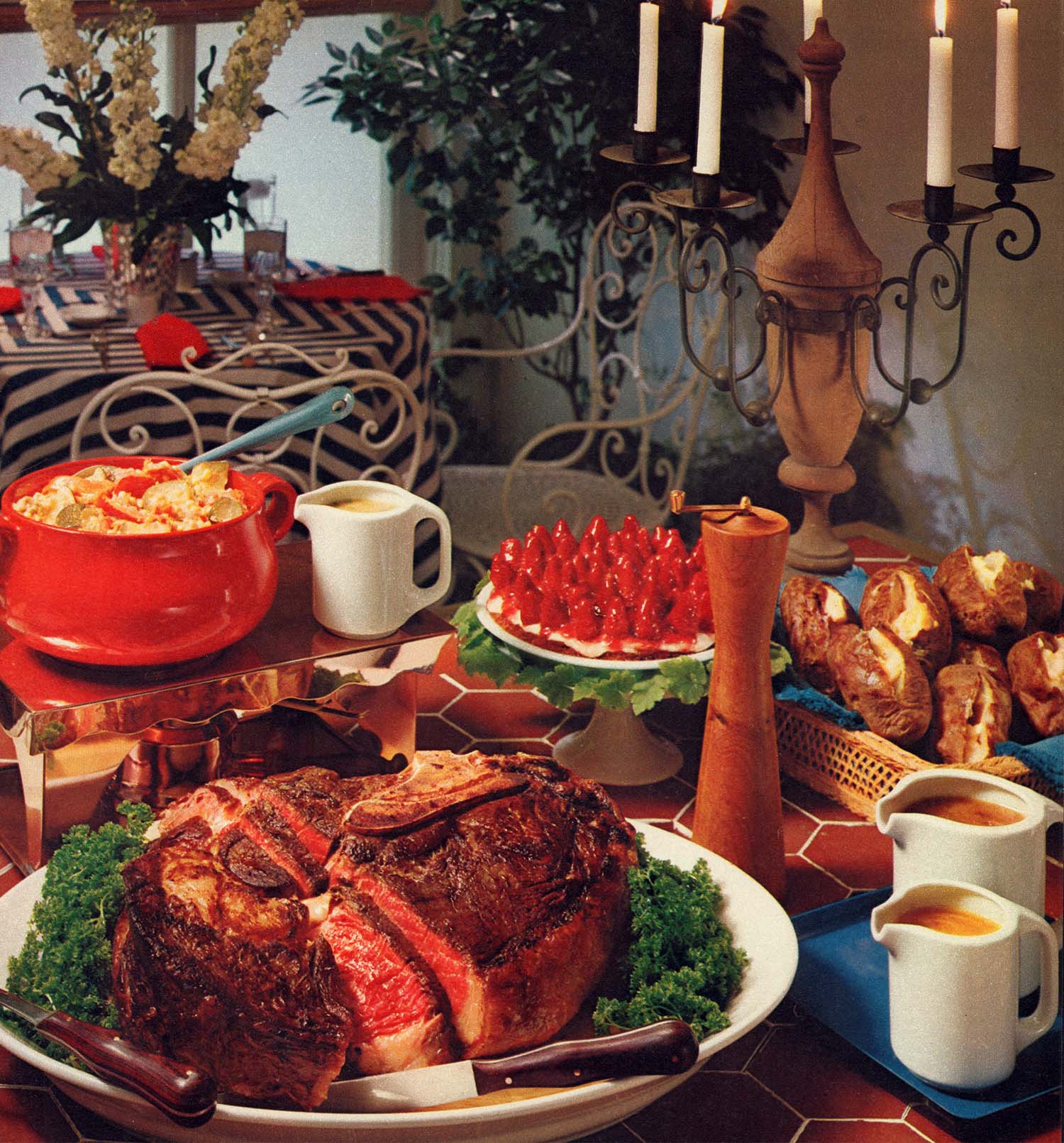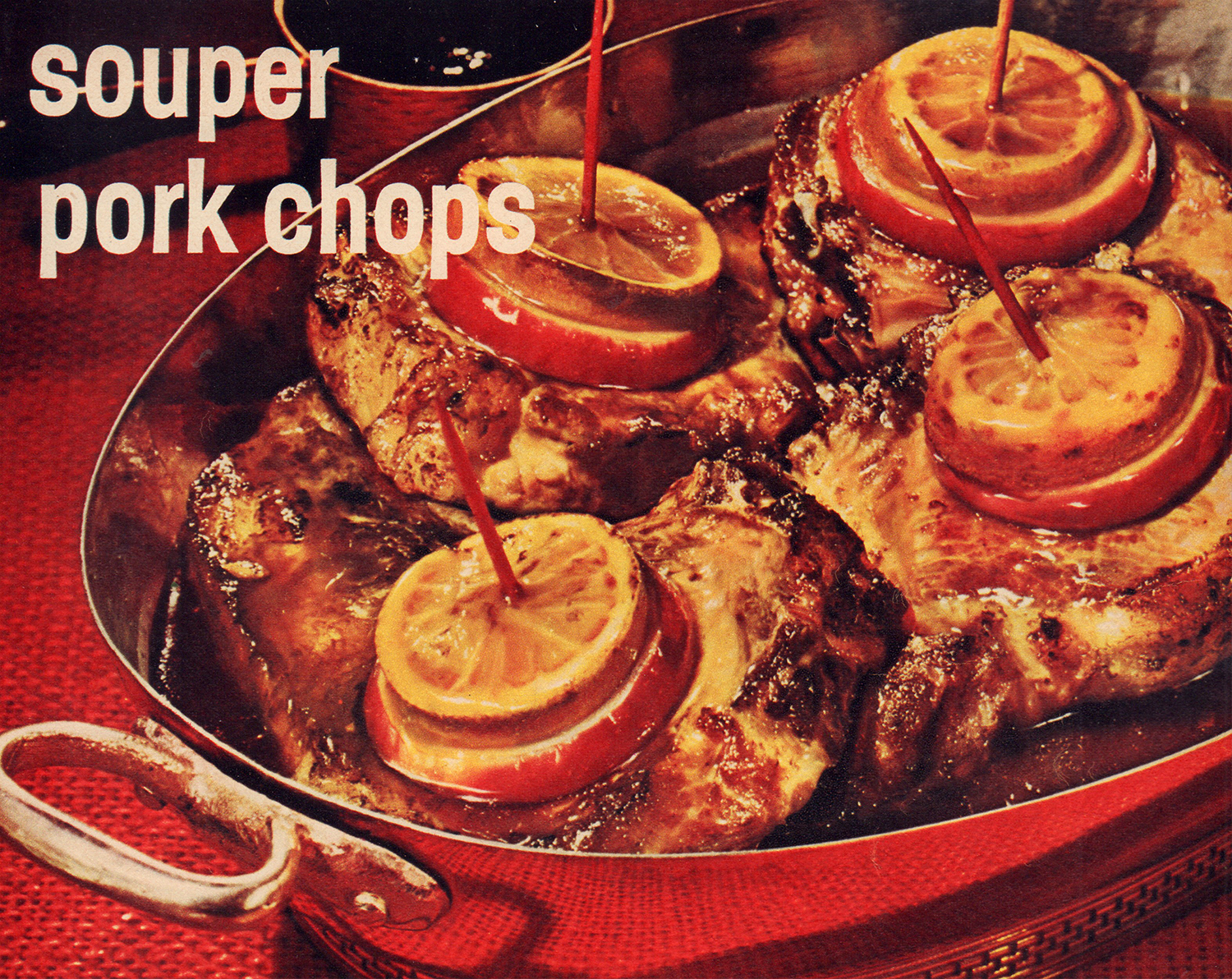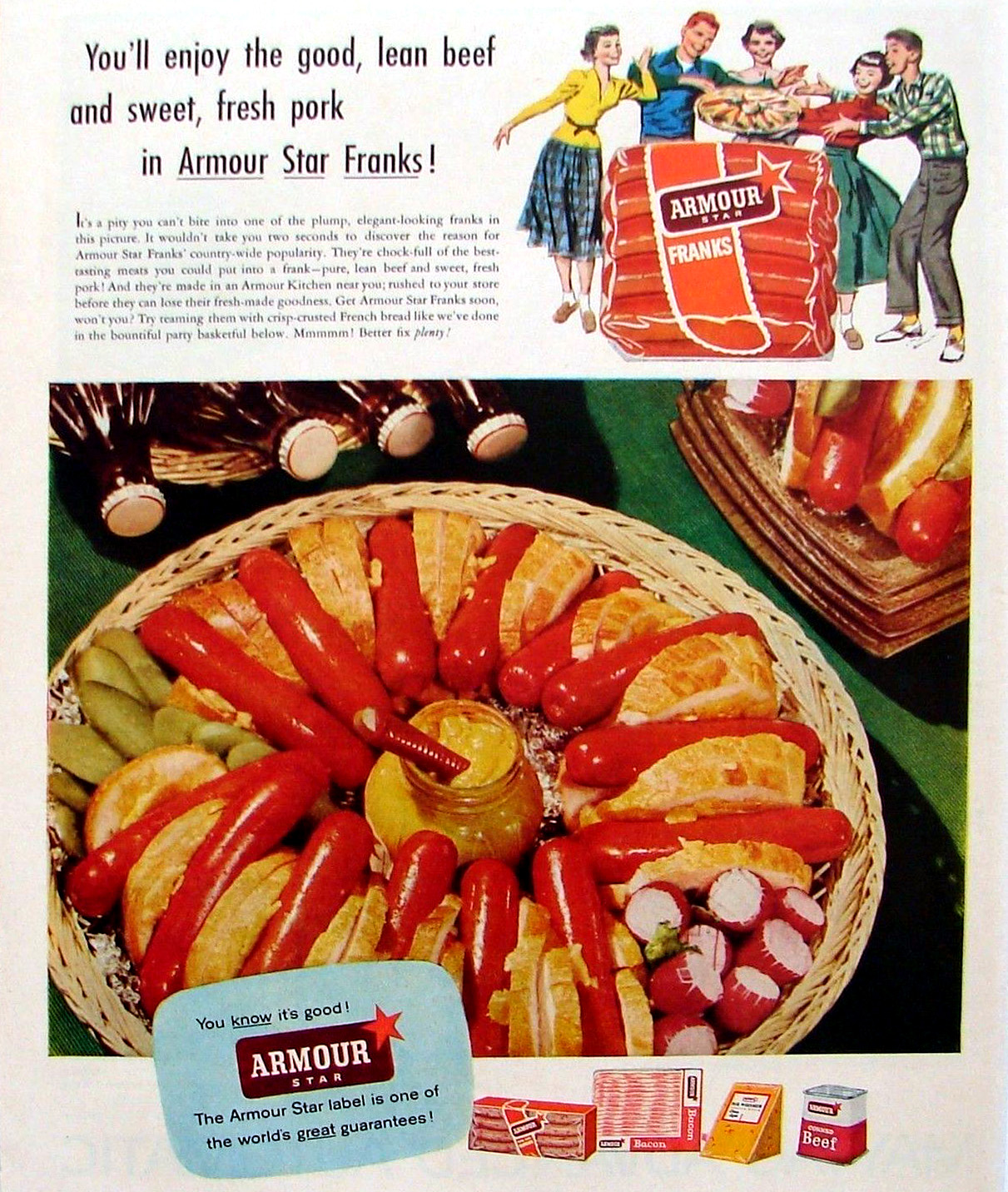 I'm sure they're great knives, but my attention is distracted by that massive hunk of meat.  Wow.  How can we possibly top that?  This ad from 1967 just might…