I'm sure the the home video cassette player was a welcome arrival for Scandinavian homes in the 1980s. Stuck indoors through much of the winter, the VHS was the perfect solution to an otherwise boring evening.
So, let's have a look at a variety of Nordic video cassette catalogs from this period and see what they were watching.  As a movie buff, it's interesting to note the different treatment films receive in non English speaking countries for the movie artwork…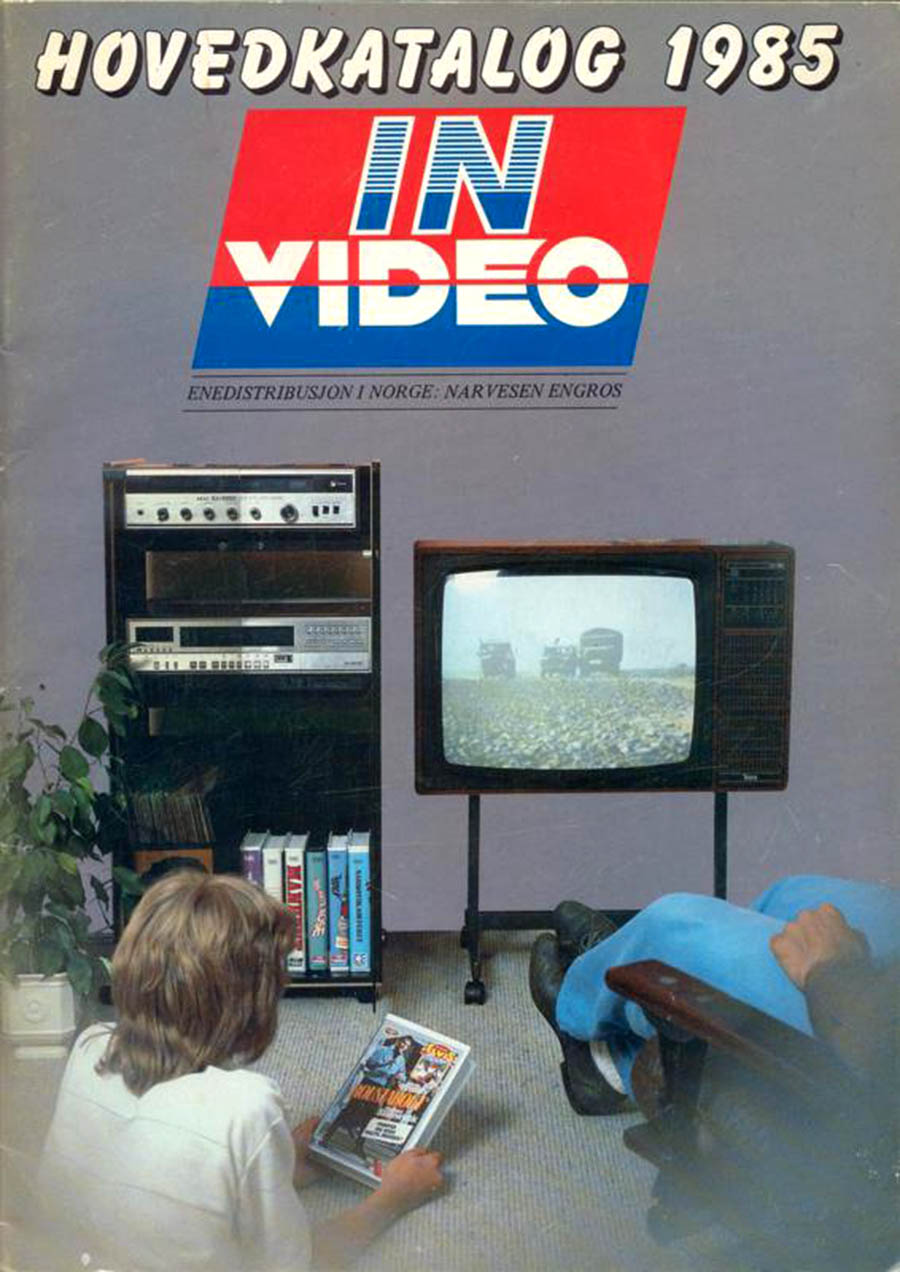 The cover depicts a kid looking at an Elvis movie… yet, what's on the screen seems very un-Elvis like.  If it is an Elvis movie, what an odd scene to use!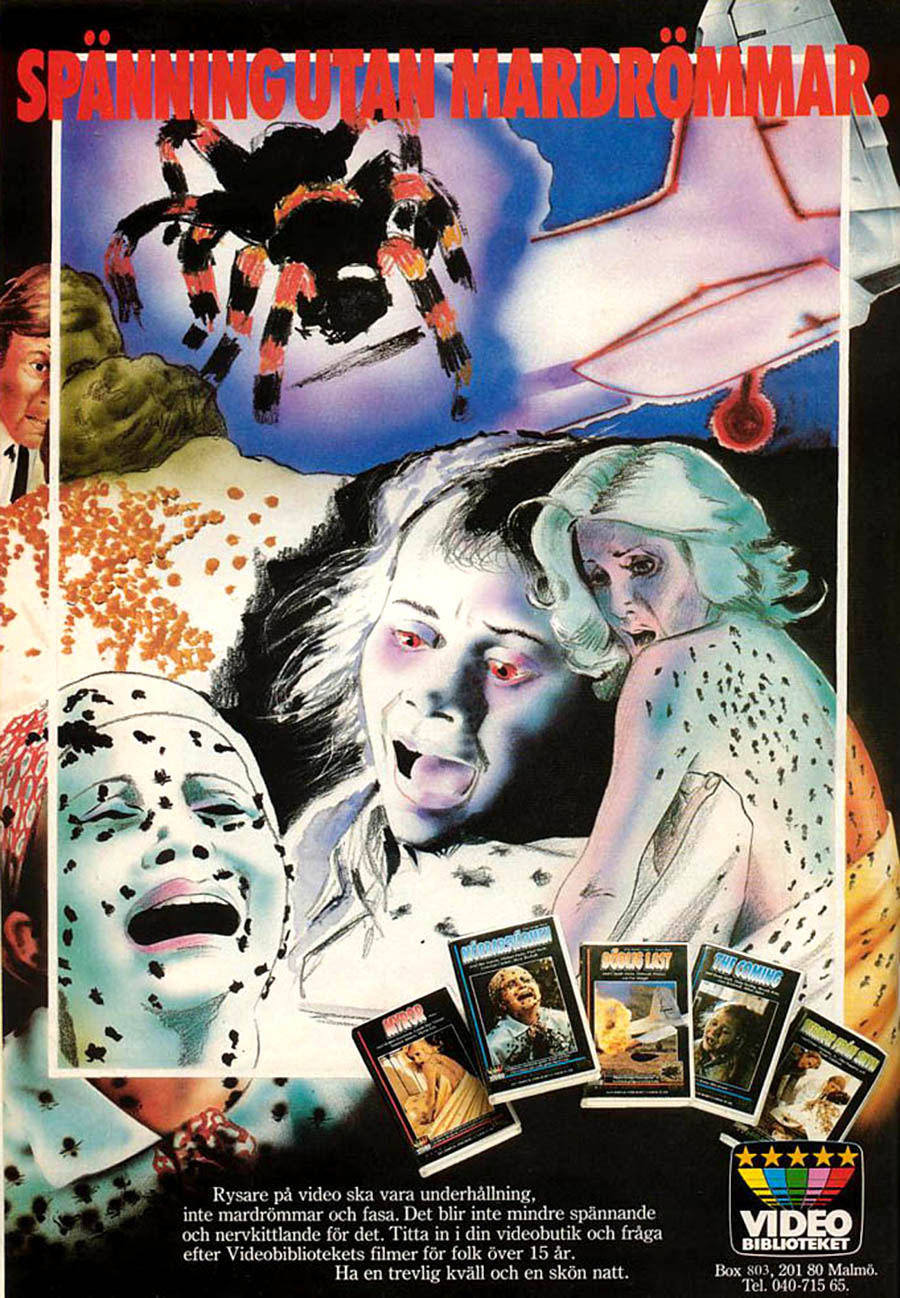 Remember Ants (1977)?  Around this time, there were an endless number of mankind vs. nature movies being released (ex. Kingdom of the Spiders, Piranha, Food of the Gods, Prophecy, Slugs).  Ants was made for television and would otherwise have been forgotten, except it starred Suzanne Somers, about to become wildly popular on Three's Company.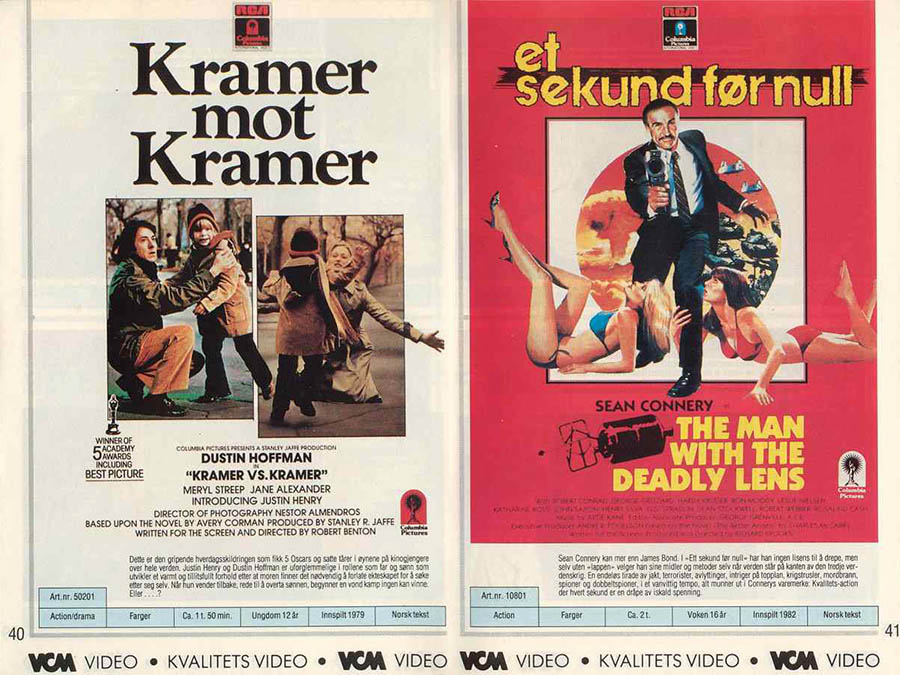 The Man with the Deadly Lens (1982) AKA Wrong Is Right starred Sean Connery and dealt with a news media that was fast sinking into tabloid trash.  Sounds timely.  I may have to check this one out.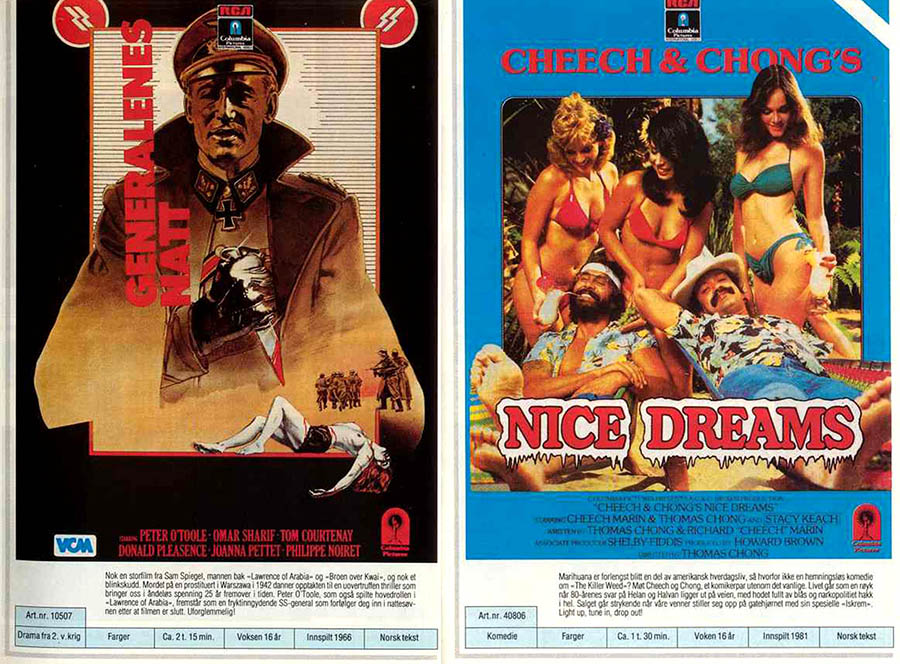 Night of the Generals (1967).  Funny, I don't remember Peter O'Toole stabbing a topless woman… I'm thinking artistic license may be in play here.
Nice Dreams (1981) – They tried to recapture the magic that was Up in Smoke; alas, it just wasn't possible.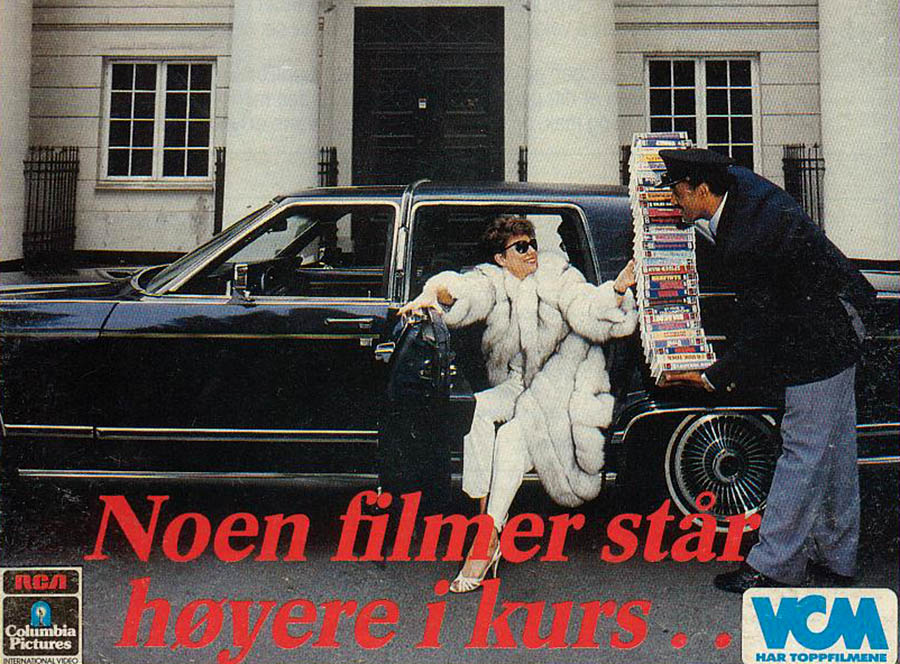 From the front cover – Google translate was no help: "Some movies star higher in courses" (?)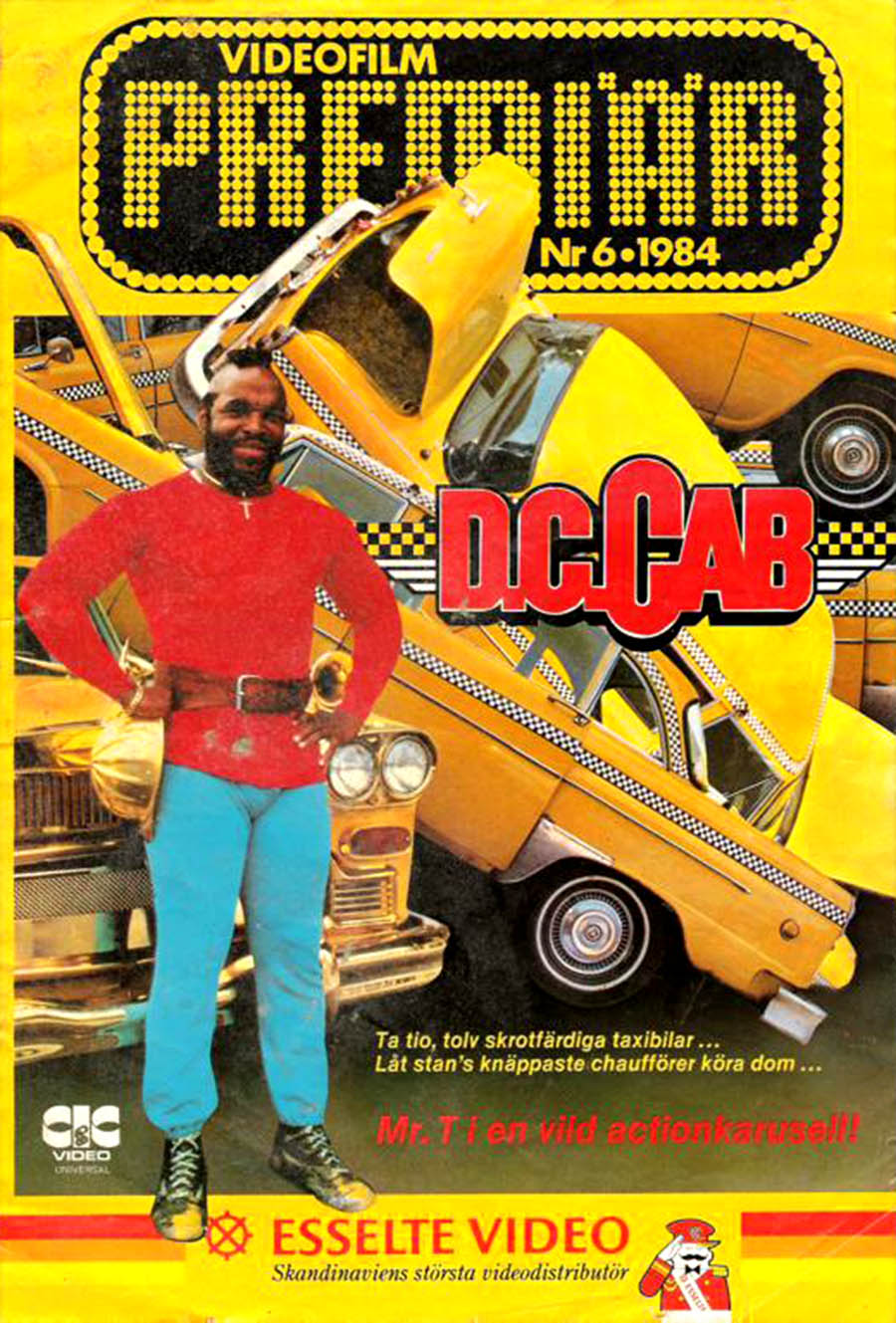 If you've seen DC Cab you can attest that this is an objectively shitty movie.  It was released when Mr. T was at the height of his Rocky III and A-Team fame, so I was dying to see it… and met with bitter disappointment.  I remember Mr. T barely being in it, and Gary Busey acting like a coked-up psychopath.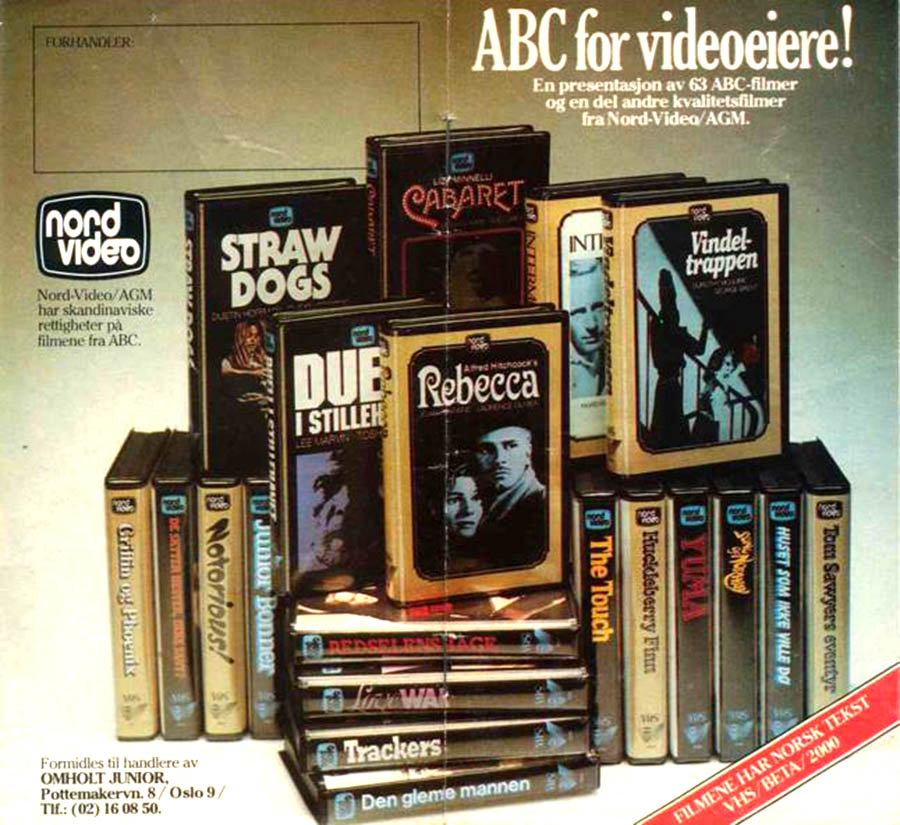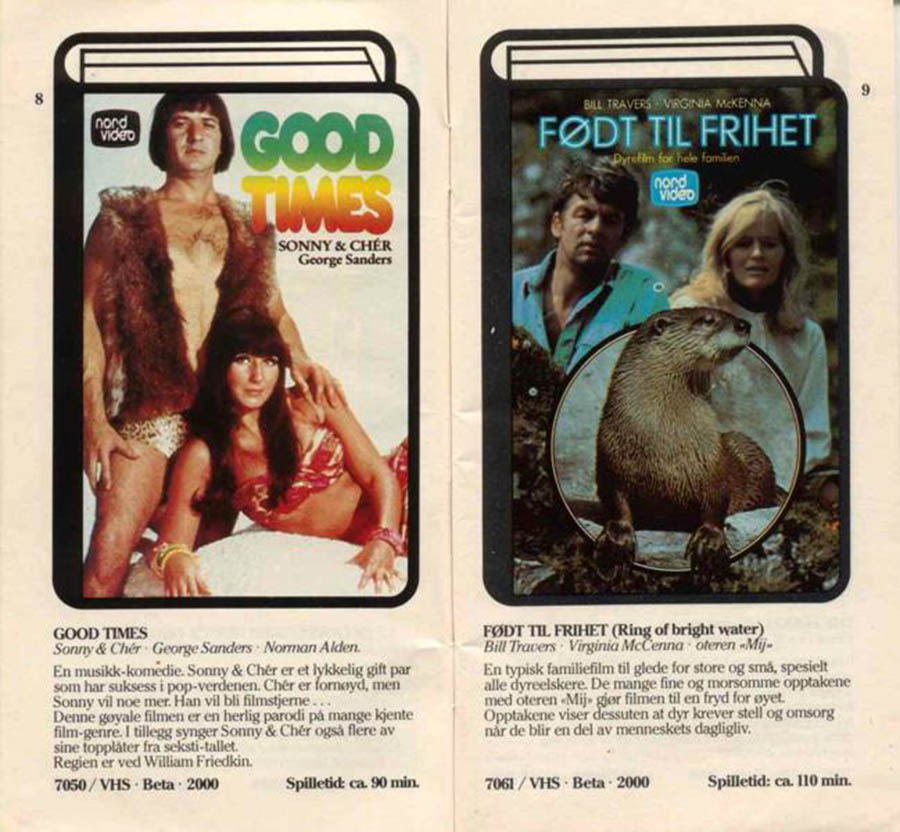 Good Times, starring Sonny & Cher, is an unspeakably awful film – and I had no idea it was directed by William Friedkin (The Exorcist, The French Connection)!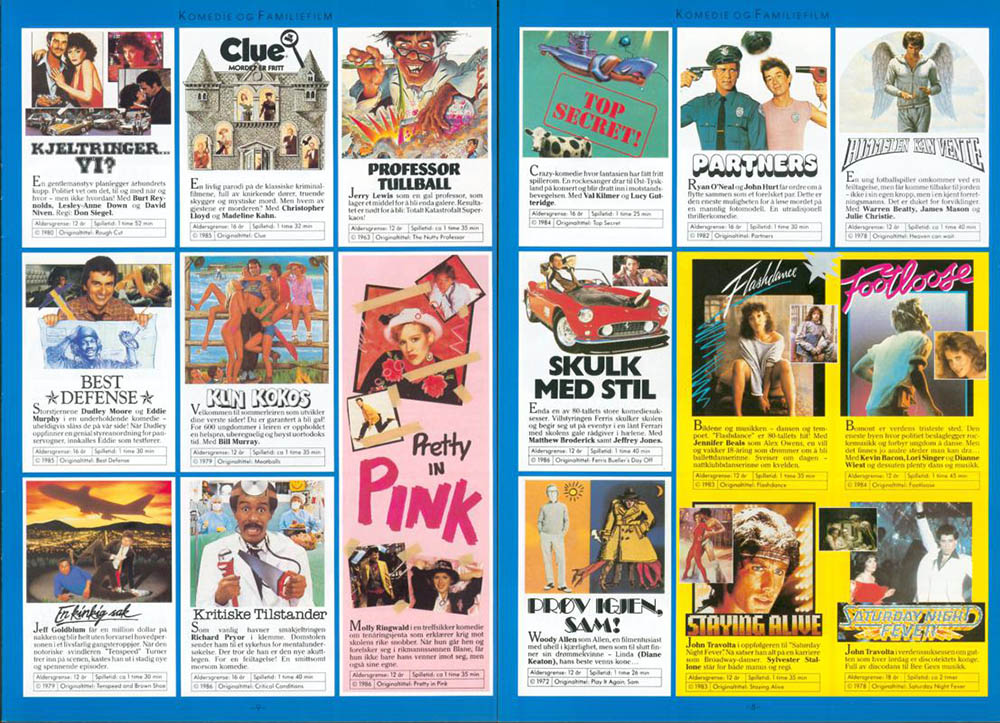 A lot of great choices on this list: Saturday Night Fever, Top Secret, Pretty in Pink, Meatballs, and Clue are all worthy additions to any Scandinavian video library.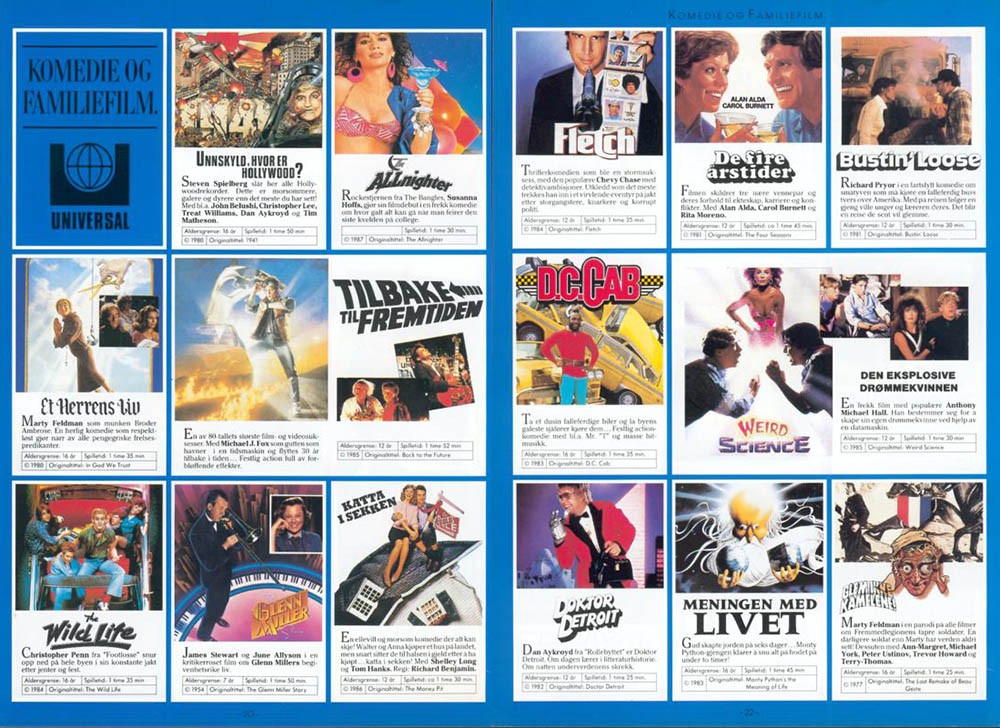 The Wild Life was supposed to be a sequel to Fast Times at Ridgemont High, but ended up being a total fail.  Sean Penn's brother plays the Spicoli character, and Eric Stoltz is the Judge Reinhold character; also featuring Wyatt from Weird Science miscast as a rebellious loser.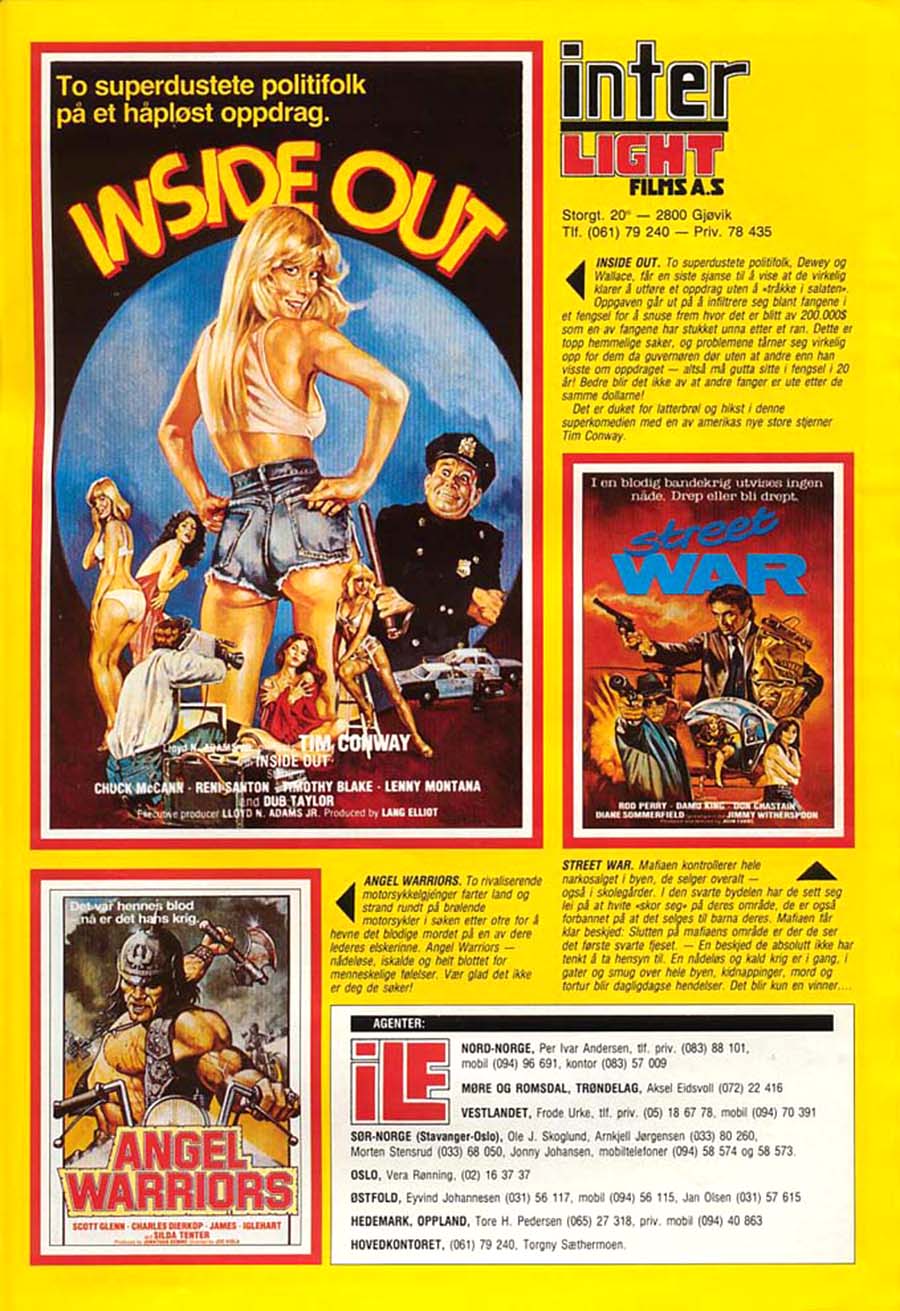 I don't know that I've ever seen such a misleading movie advertisement.  Inside Out (known in the US as They Went That-A-Way & That-A-Way (1978)) was a strictly PG family-friendly romp with nothing whatsoever sexual.  This makes it look like a grindhouse porn, when in fact it could have passed for a Disney movie!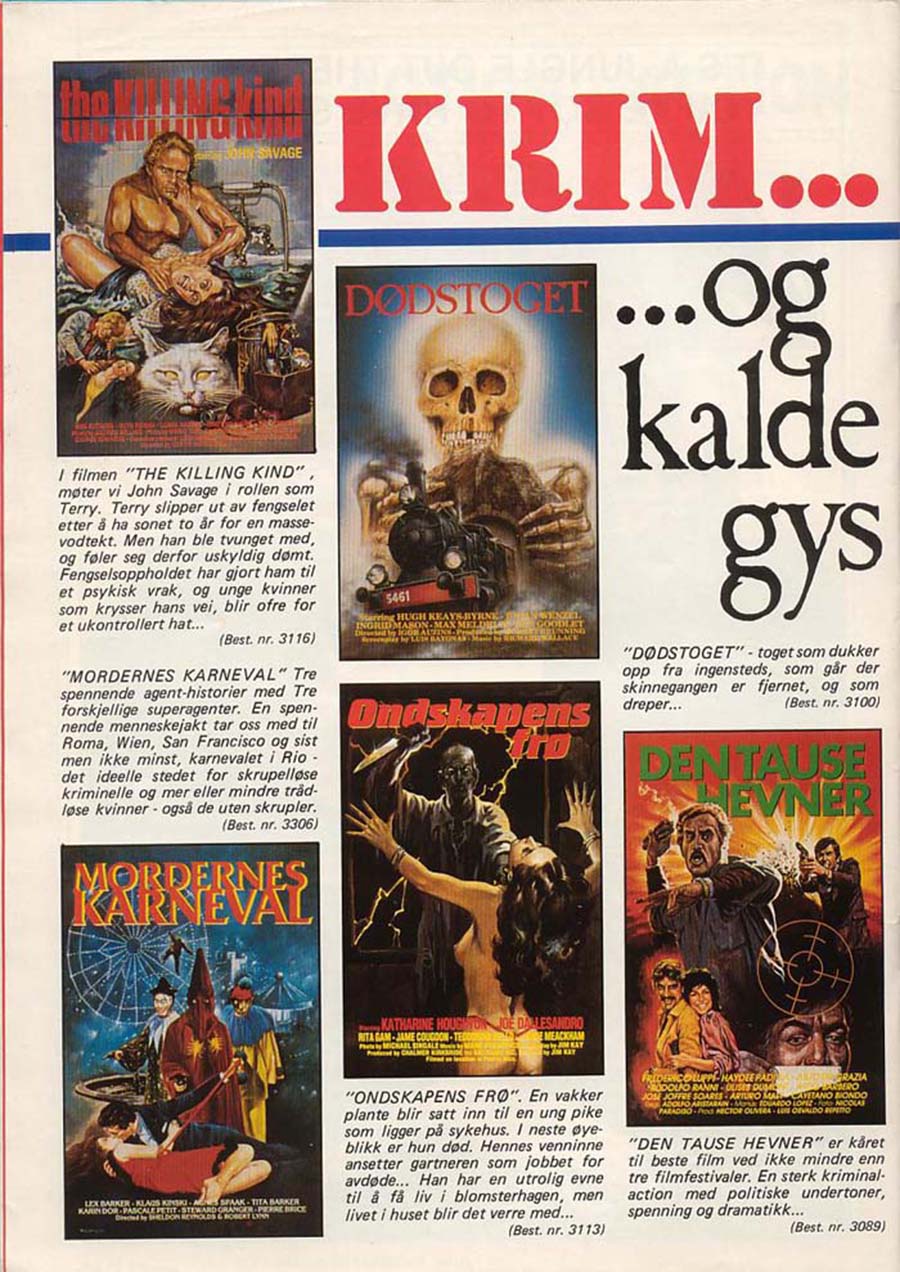 I honestly don't recognize any of these movies… but I want to see every last one of them.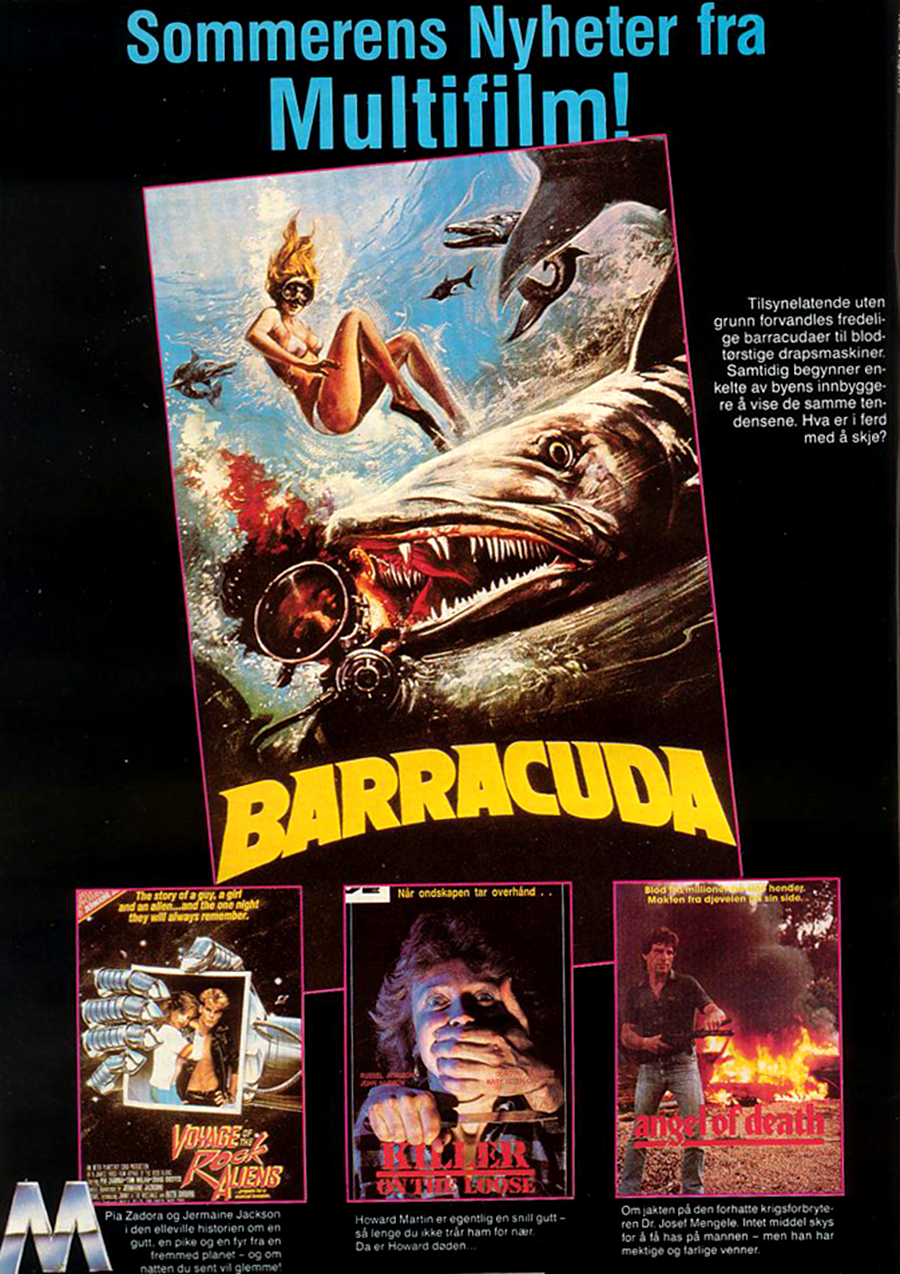 Barracuda, Voyage of the Rock Aliens, Killer on the Loose, and Angel of Death…. I'd say you have a wild night of TV viewing ahead of you with this selection.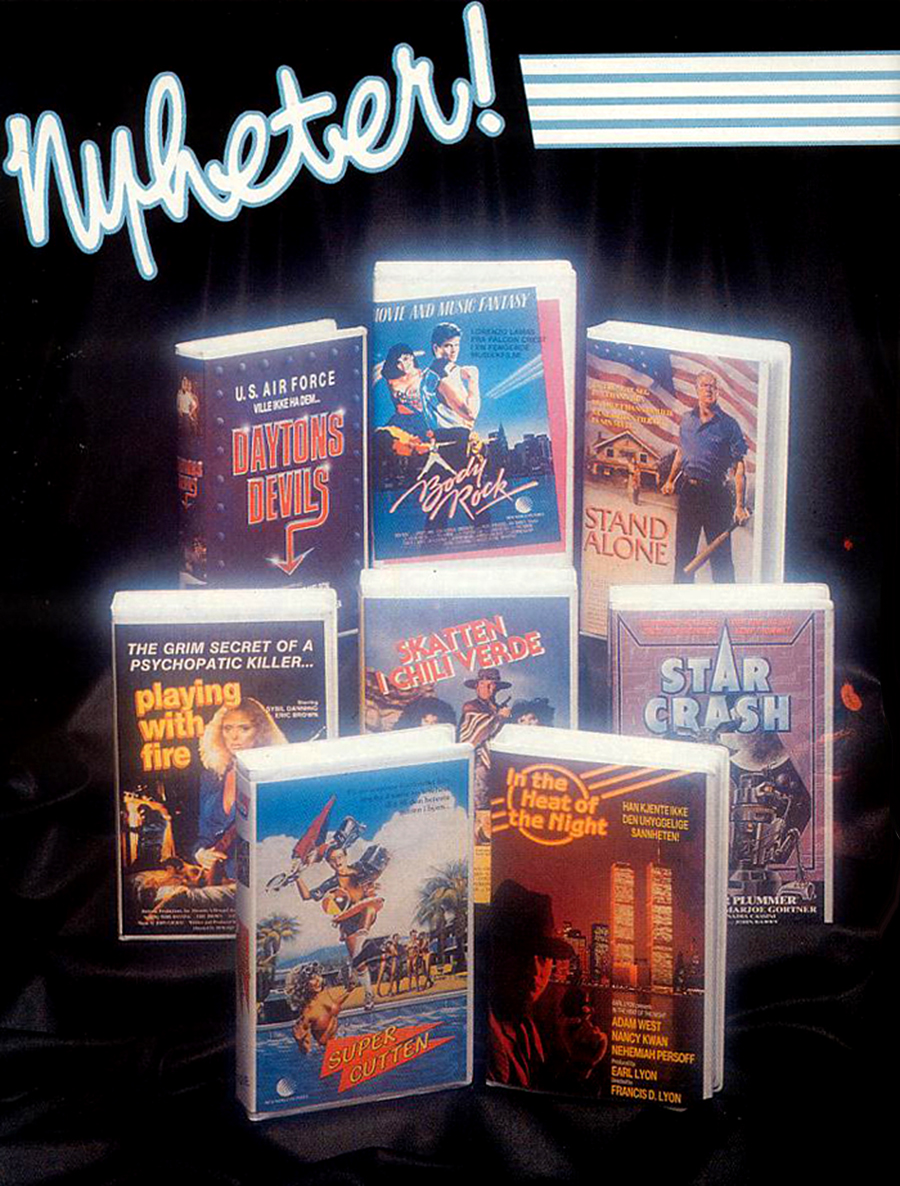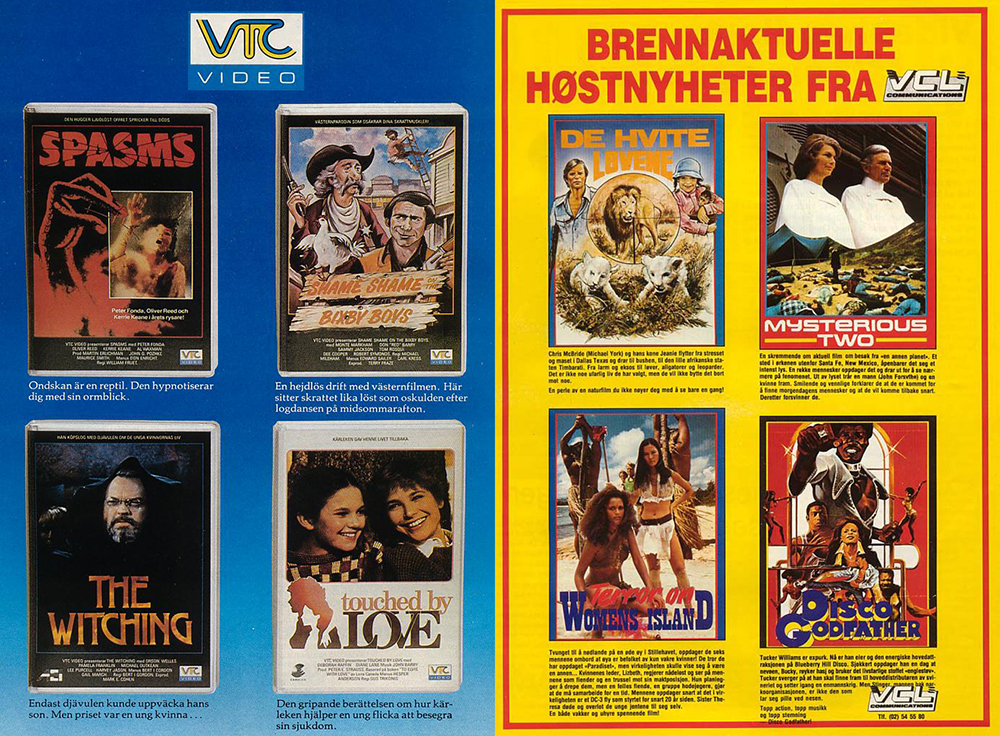 Terror on Women's Island, Disco Godfather, Spasms… another round of sleazy gems.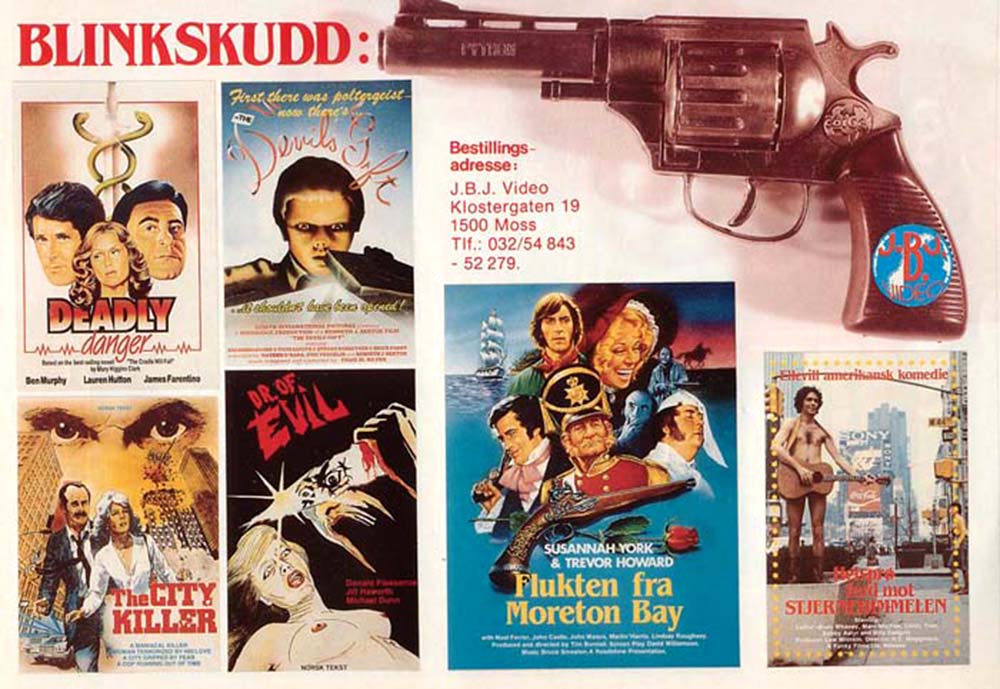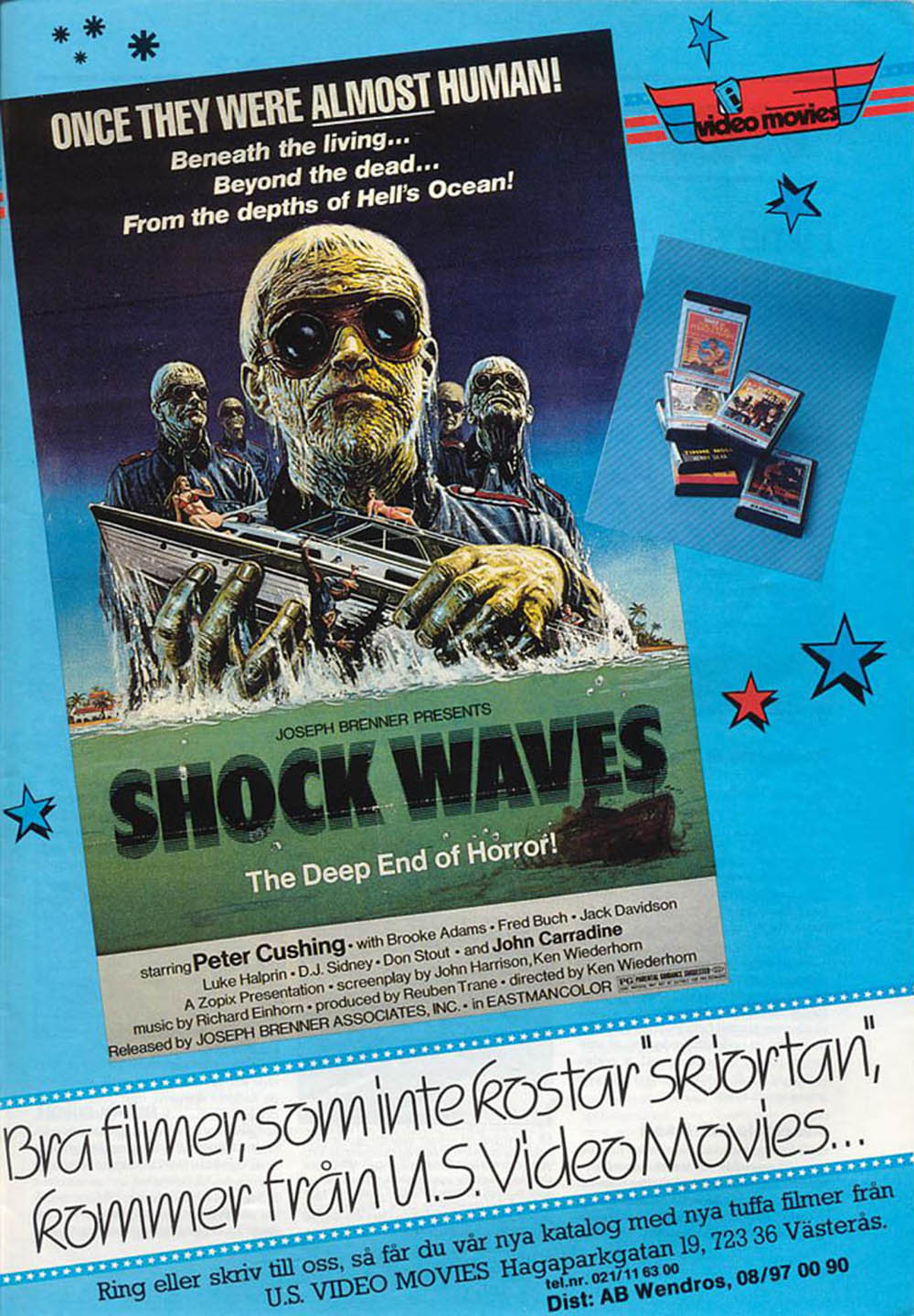 Of all the nazi zombie movies, this is the best.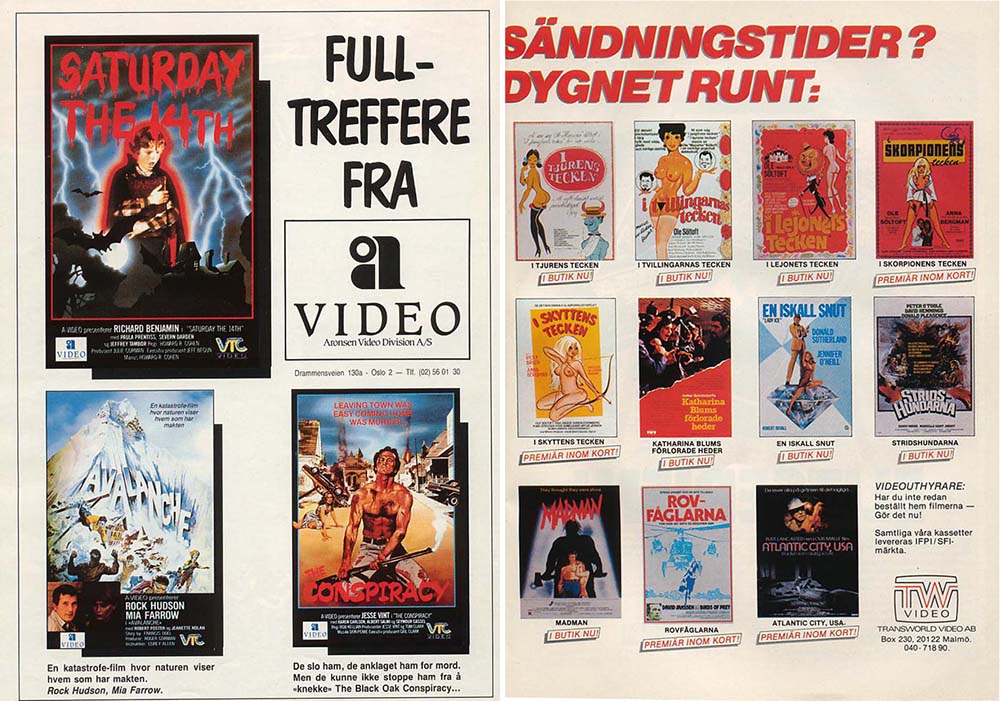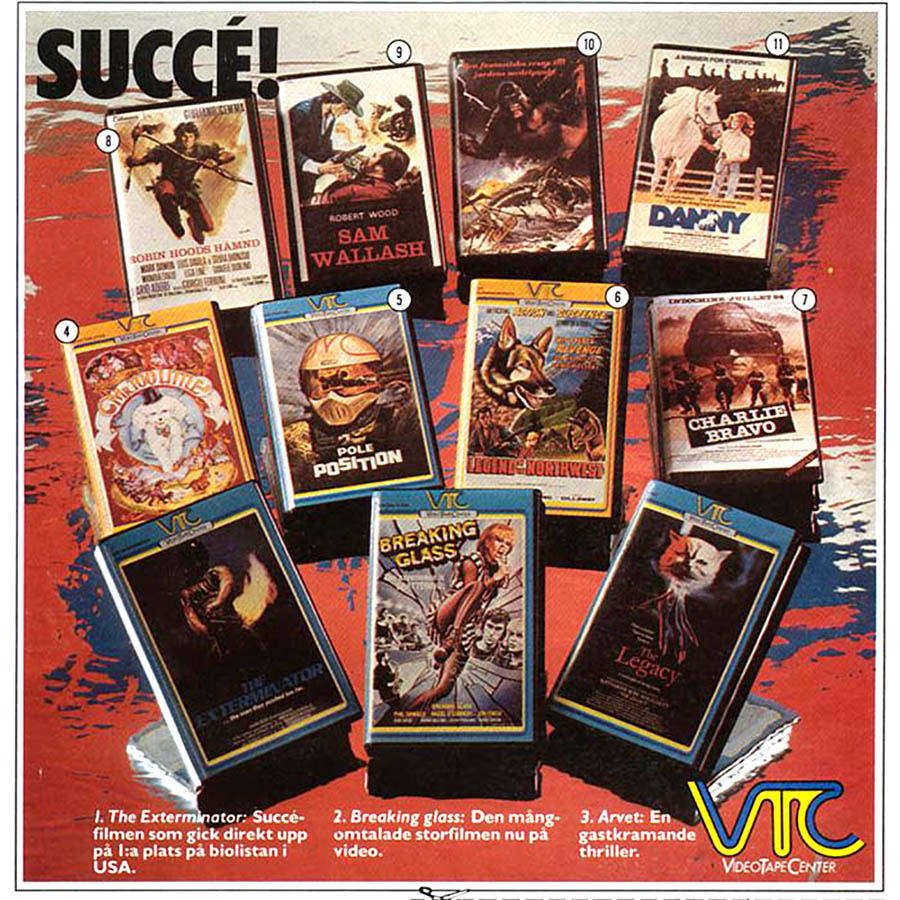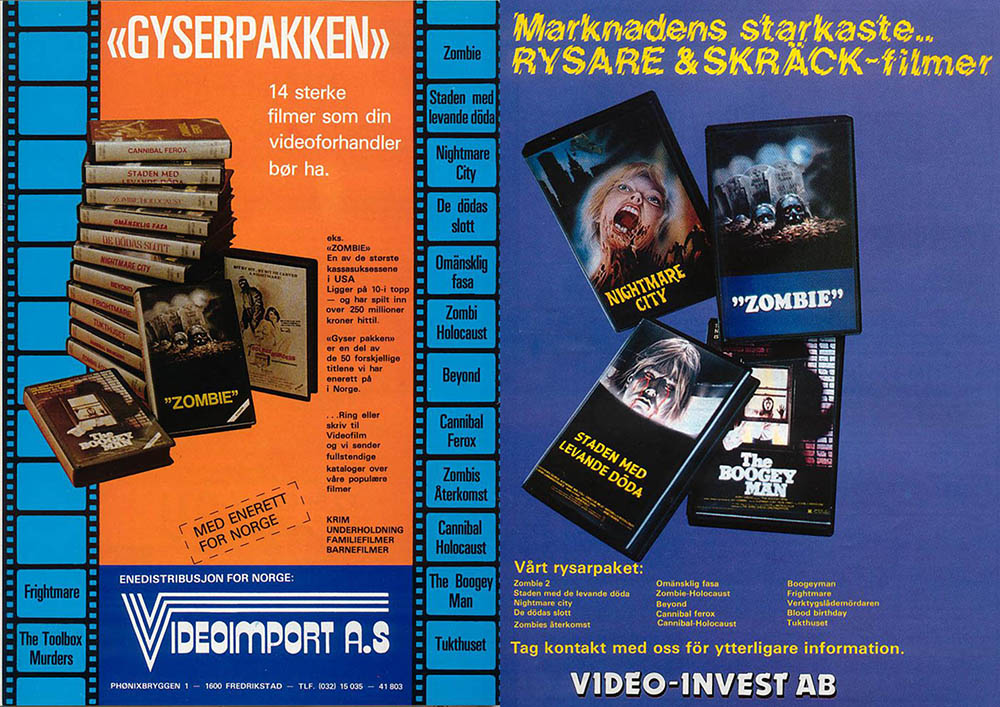 Check out all the "video nasties" – banned in Britain but proudly available in Scandinavia.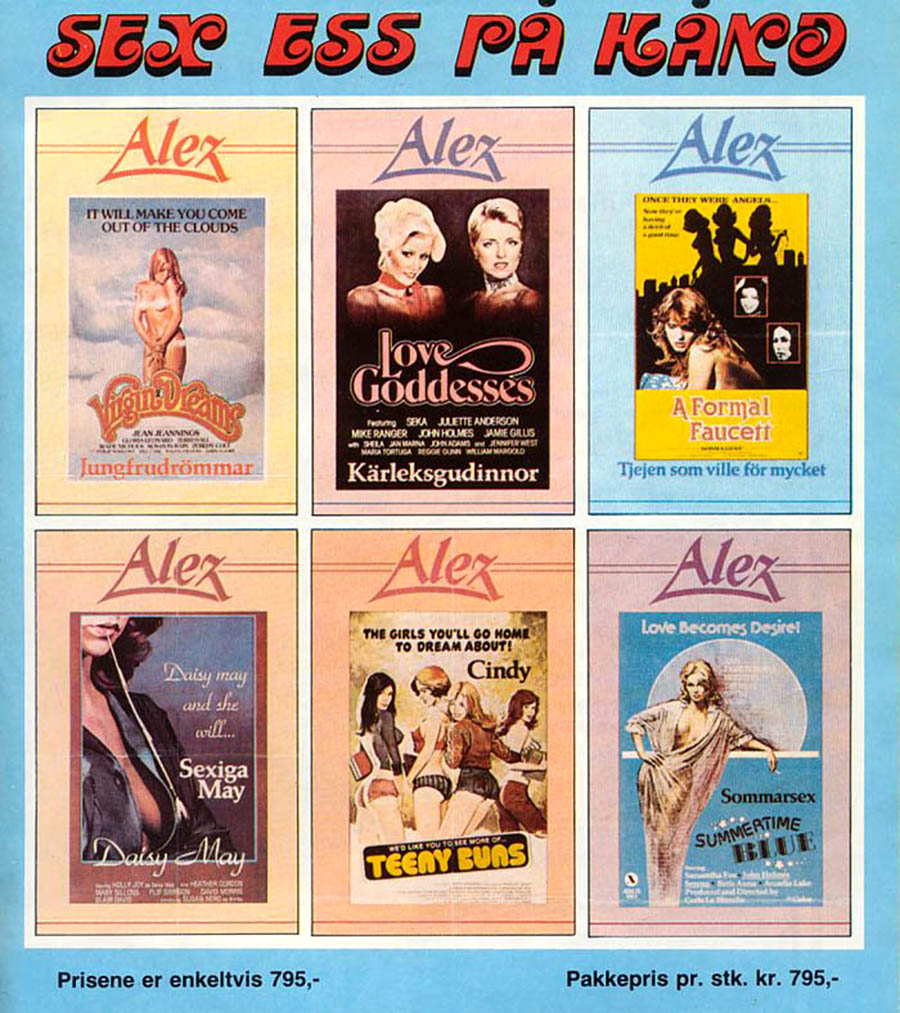 Now here's some titles to keep you warm on those cold Norwegian nights.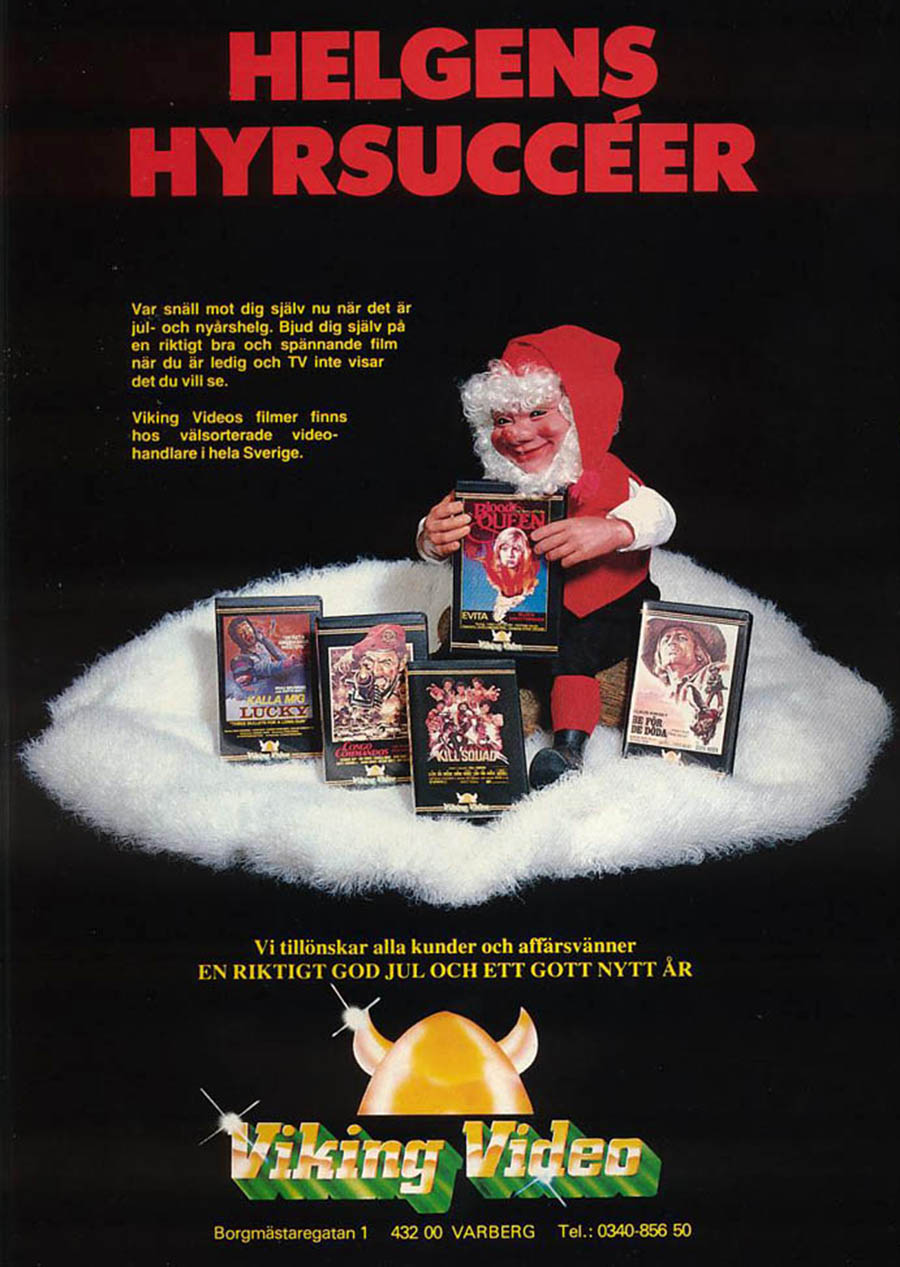 Now this is just damn creepy.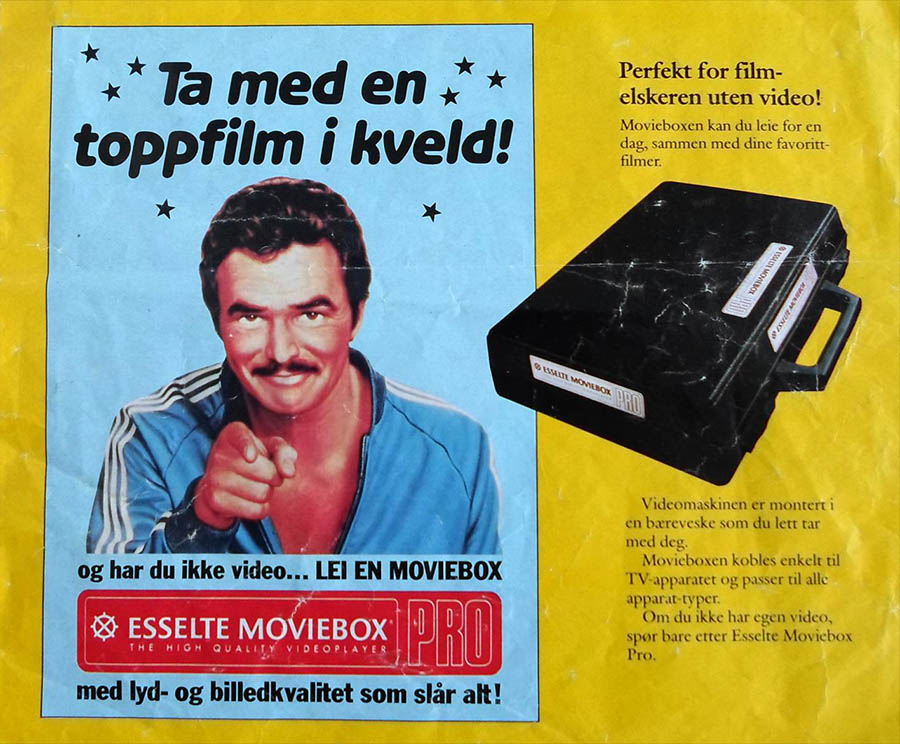 Do you remember when video cassette players were so expensive that a lot of people rented the VCR from the video store? In the early days of home video, I did the same.  What a pain that was!…yet, we were so enamored with the idea of choosing movies to watch at home that we didn't care.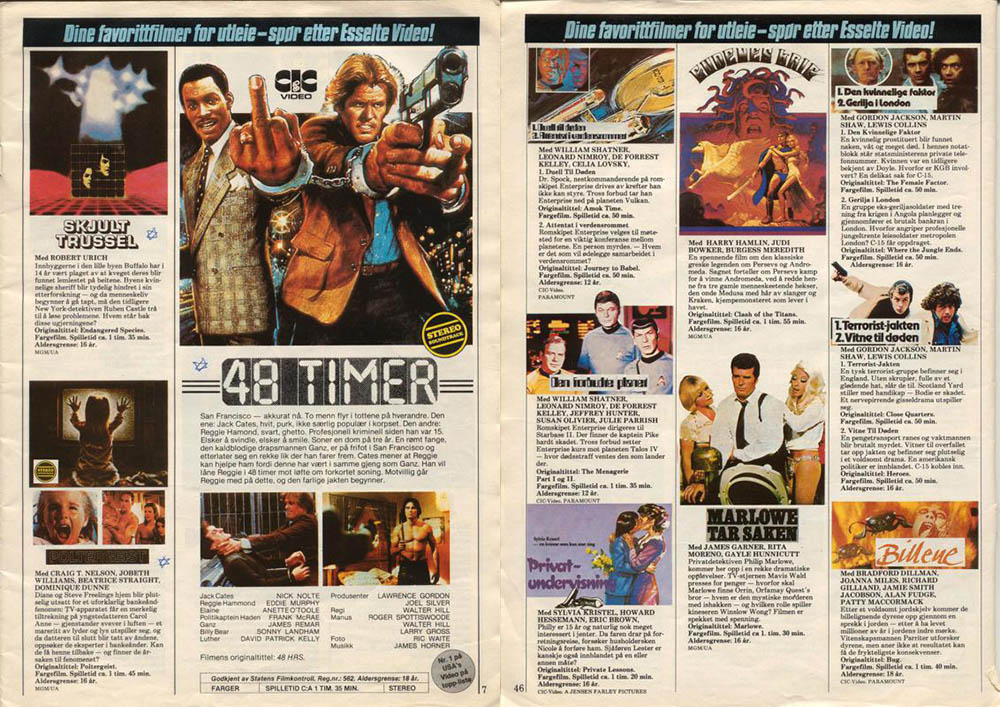 I love the artwork for 48 Hrs.  I don't think the image of Eddie Murphy giving the bird would've been copacetic for American movie posters.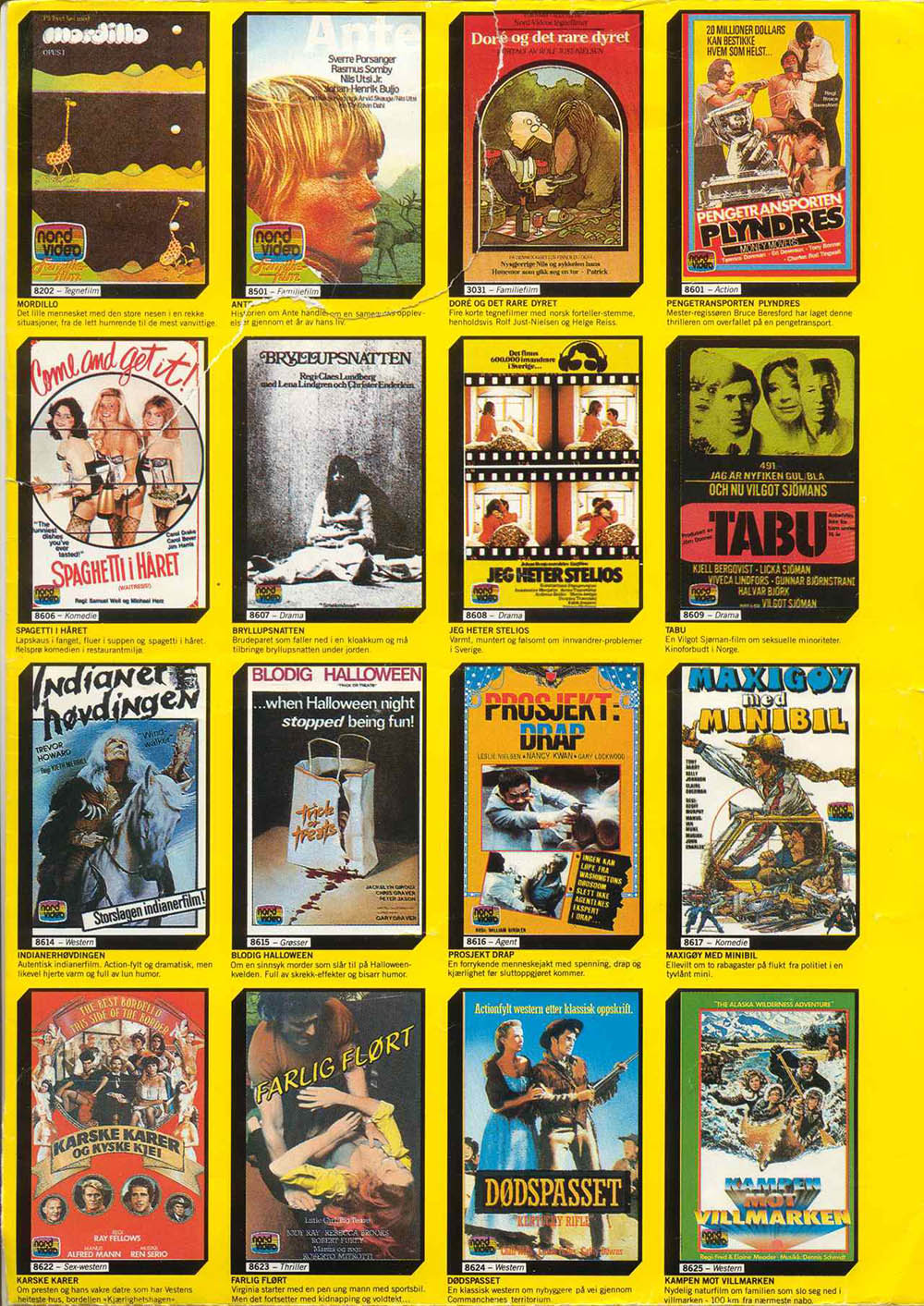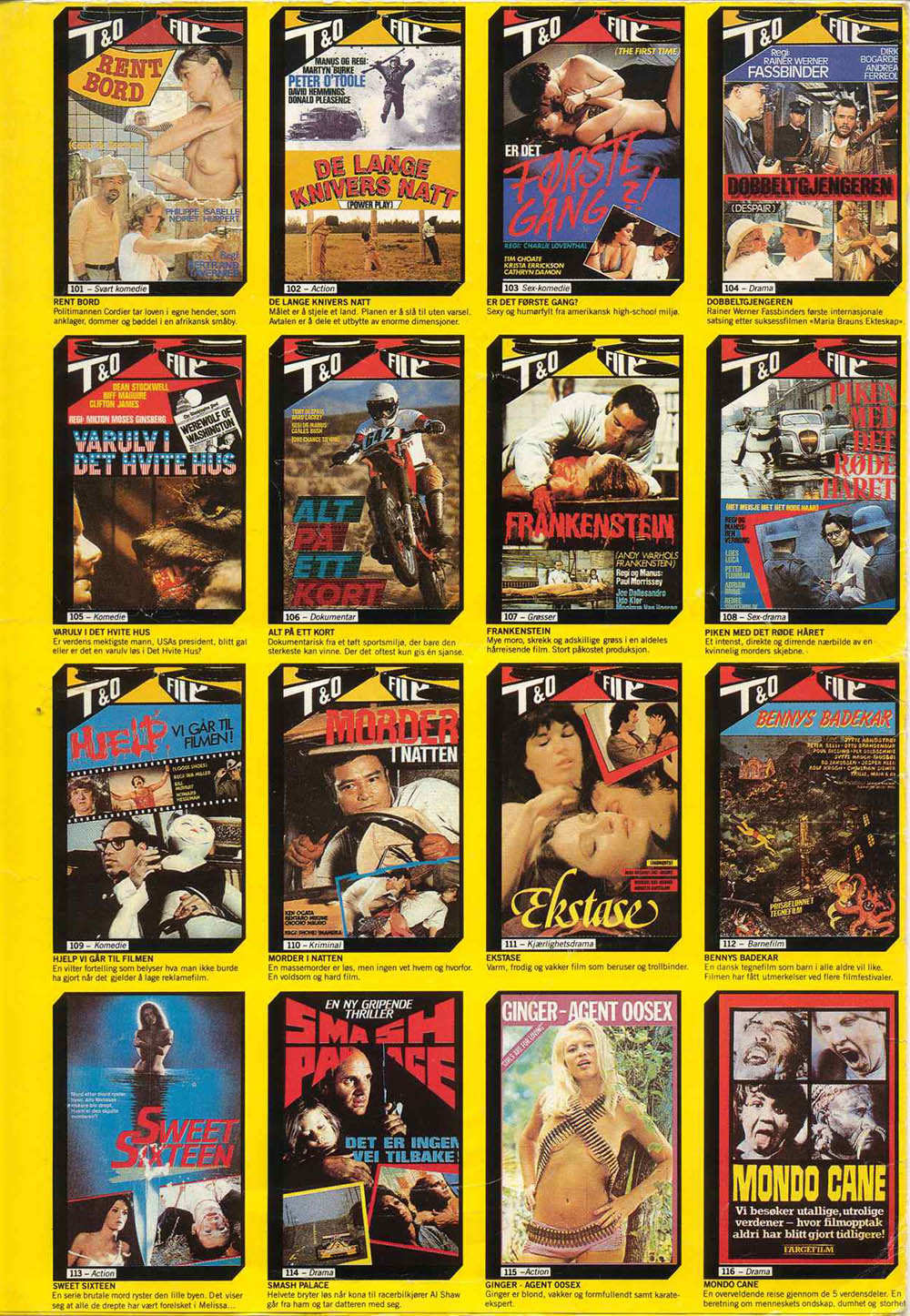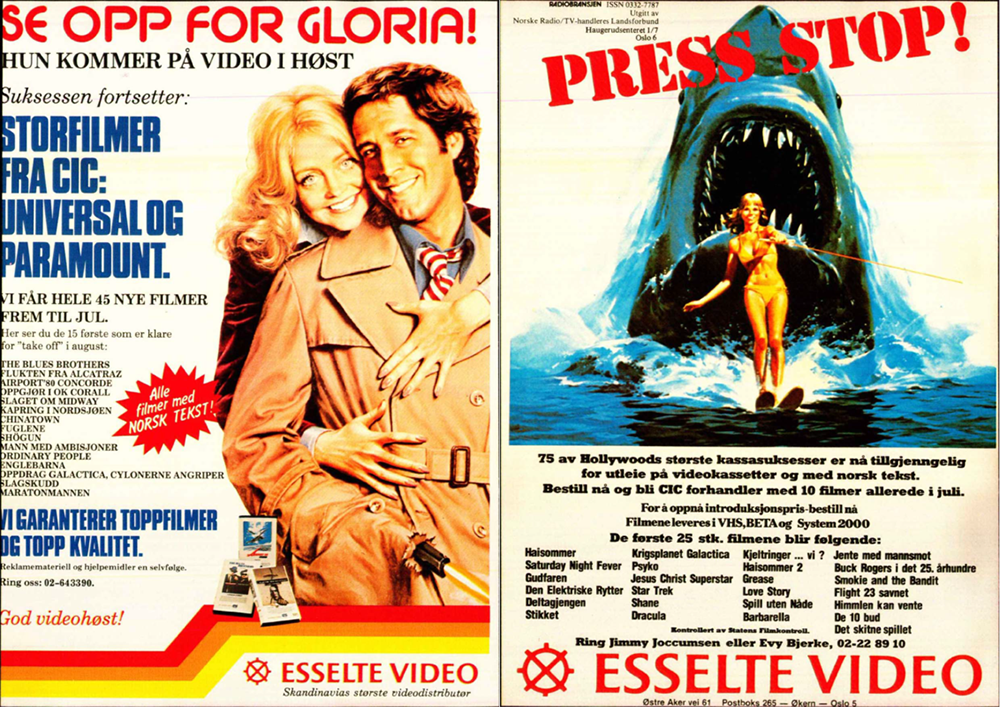 Well, that's all for now.  Until next time – Lykkelig å se på.