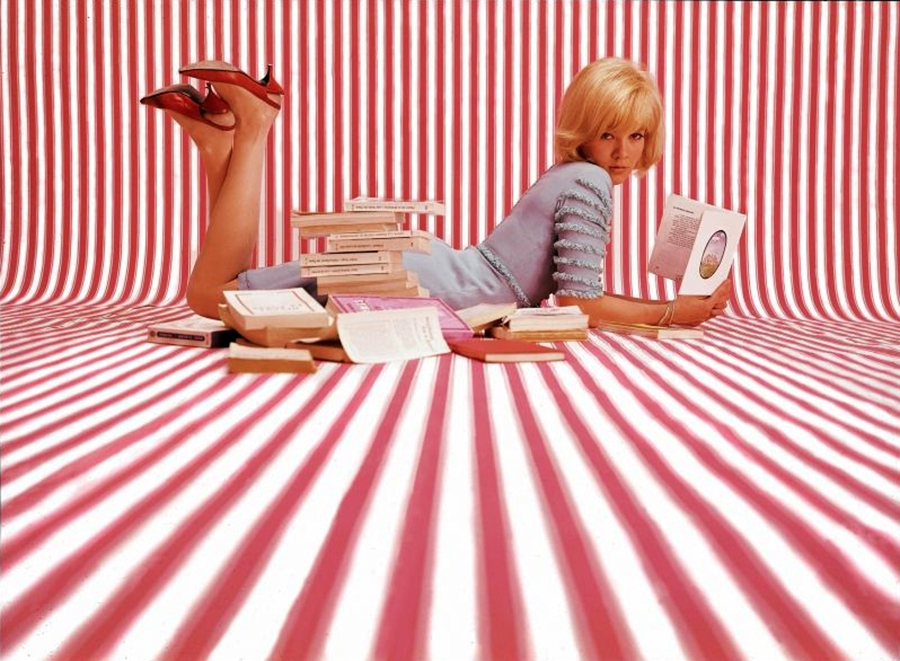 "She is too fond of books, and it has turned her brain" wrote Louisa May Alcott in 1873. Indeed, there's something exceptional and a bit dangerous about a woman with a book – a sight to be condemned in days of old and still frowned-upon in much of the world. As romance author, Lisa Kleypas, famously said, "A well read woman is a dangerous creature." (A quote which has subsequently landed on an untold number of coffee cups and t-shirts the world over.)
So, here is a massive library of "dangerous creatures" reading books, magazines, newspapers and whatnot, pulled from every nook and cranny of the retro landscape. Enjoy.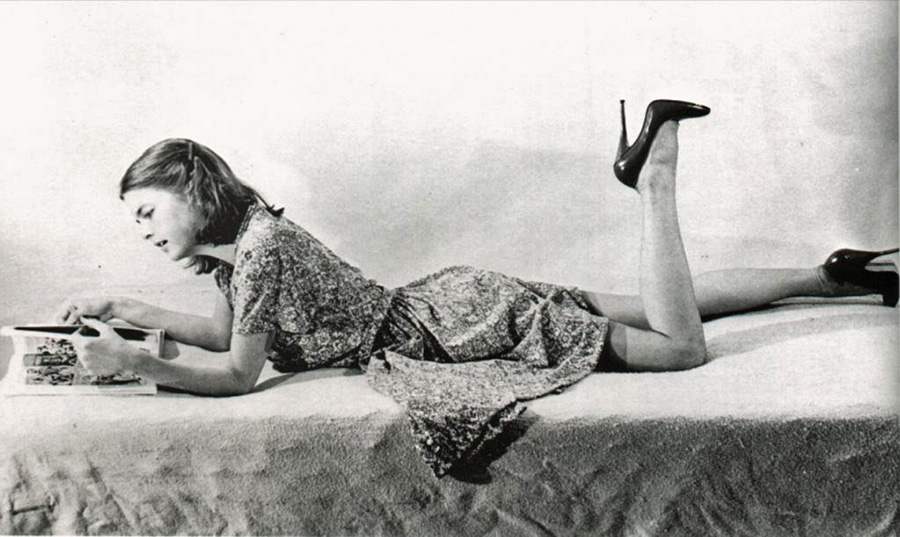 (1) You can tell this is an old photograph because, if it were current, she would be on her phone.

(2)-(3) A couple ladies catching up on the classics: Horse magazine and The Great Locomotive Chase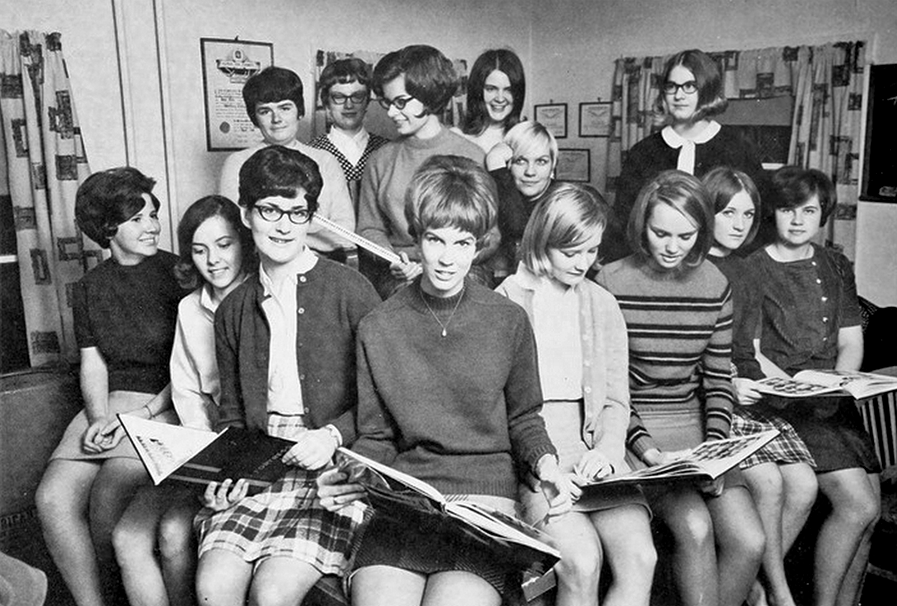 (4) I presume a sorority has just received their yearbooks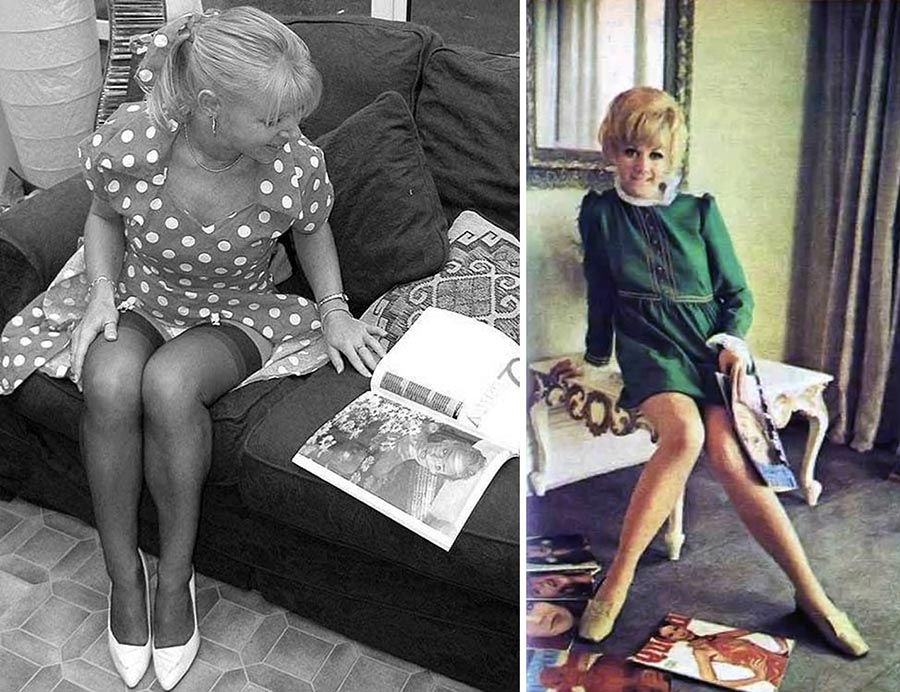 (5) – (6) A couple blondes enjoying their fashion magazines

(7) I think "Stellungen" roughly translates from German to "Positions".  I'm sure it's a real page turner.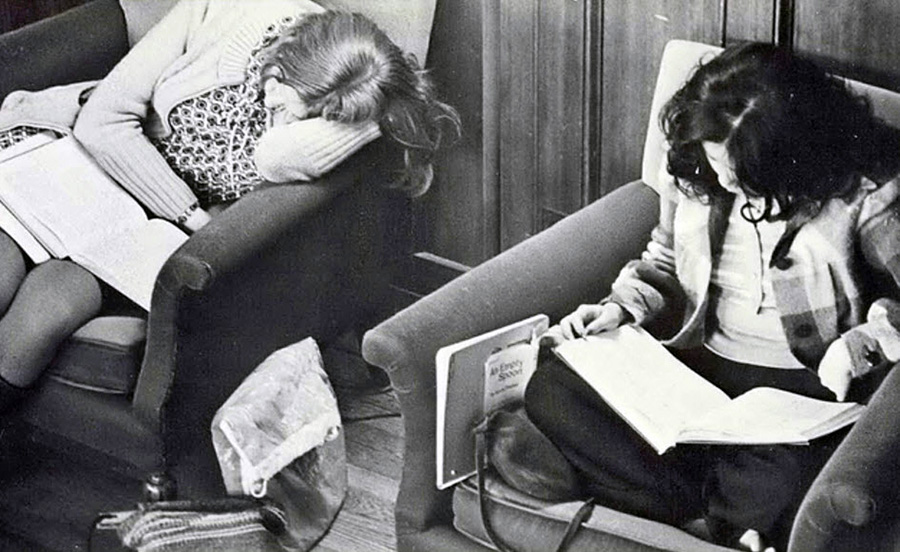 (8) An Empty Spoon by Sunny Decker sits stuffed next to her purse.  It's a story about an upper class lady who goes to teach poor kids in Philly by an author, like Harper Lee, who wrote one book then disappeared.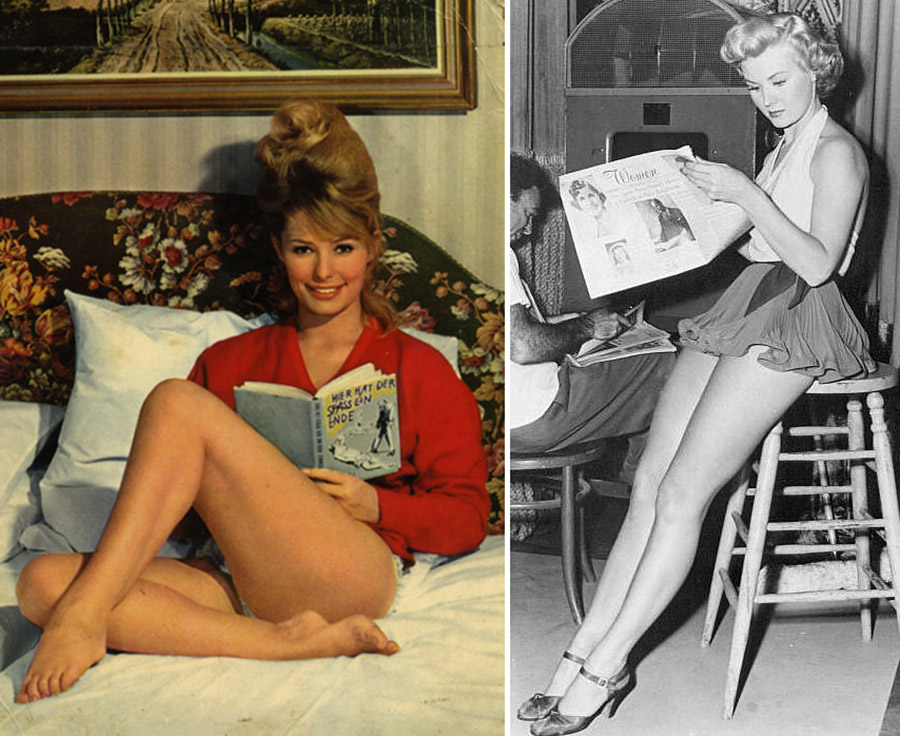 (9) Her German book title says something about a "fun ending"; translators needed. (10) It simply says "Women" at the top; not sure exactly what this long-stemmed lass is reading.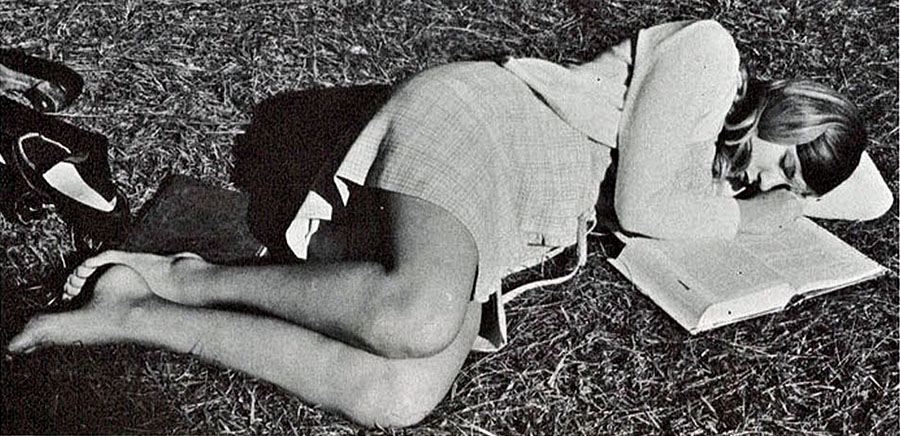 (11)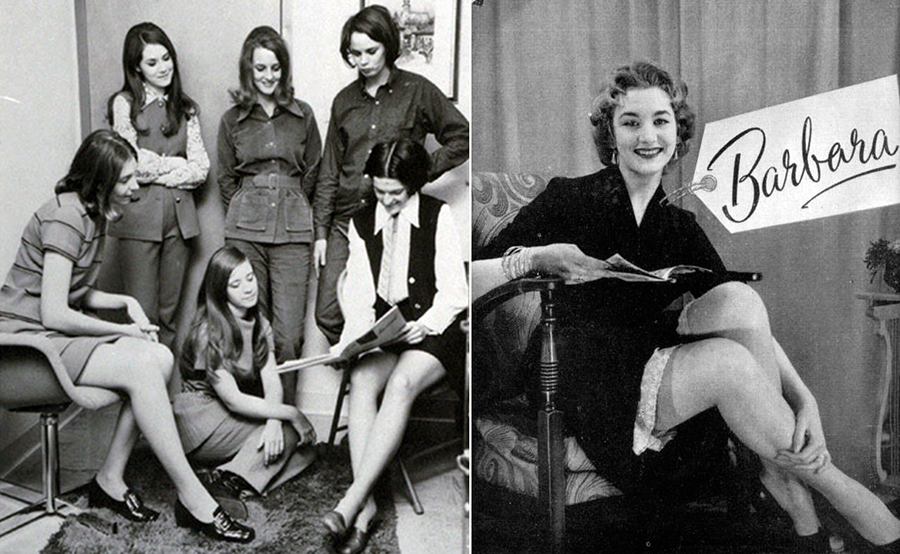 (12) Six girls, one magazine.  Maybe they should consider taking turns.  (13) Barbara's really into reading… and massive name tags.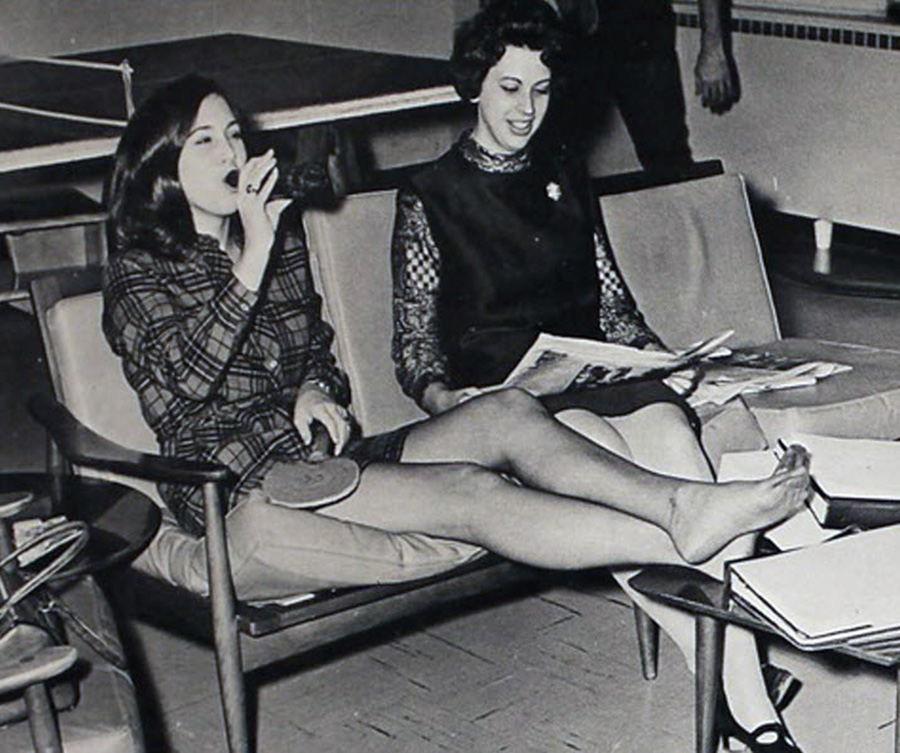 (14) Who's going to succeed in life – the girl who keeps up with current events in the newspaper, or the girl that swills soda and plays ping-pong? I think you know the answer.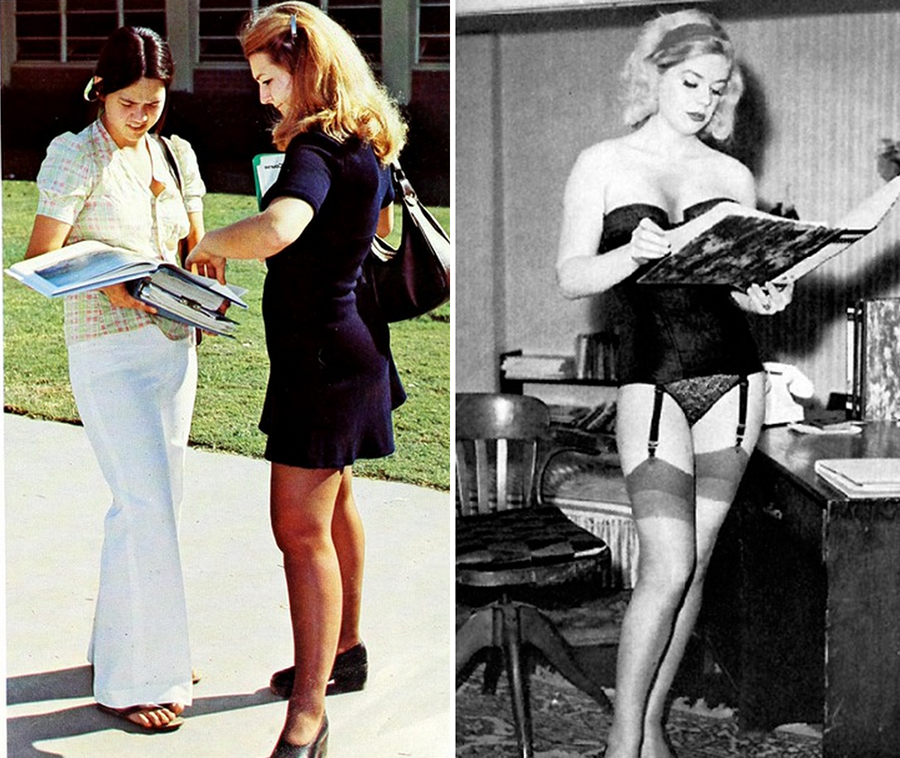 (15) – (16)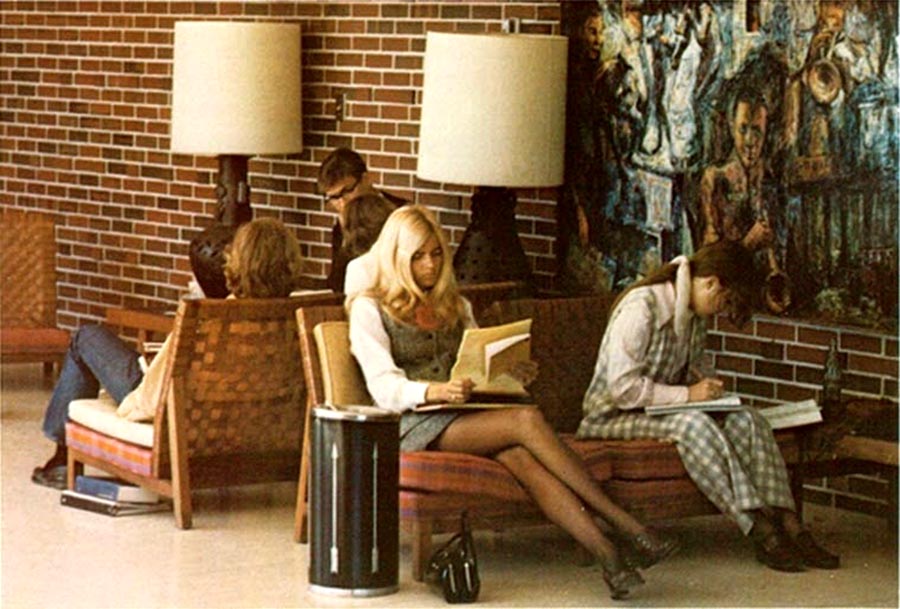 (17) Remember when big ashtrays were everywhere – including the library?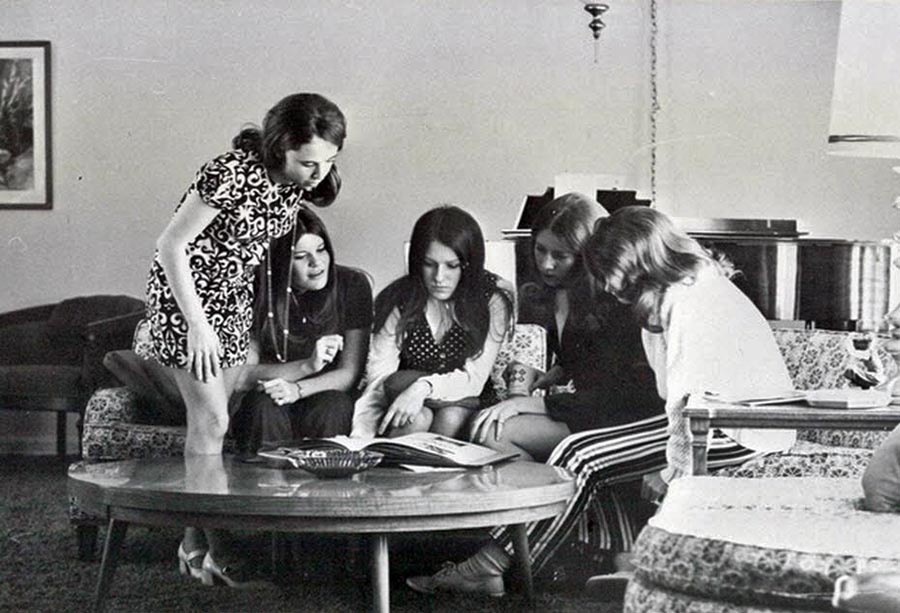 (18)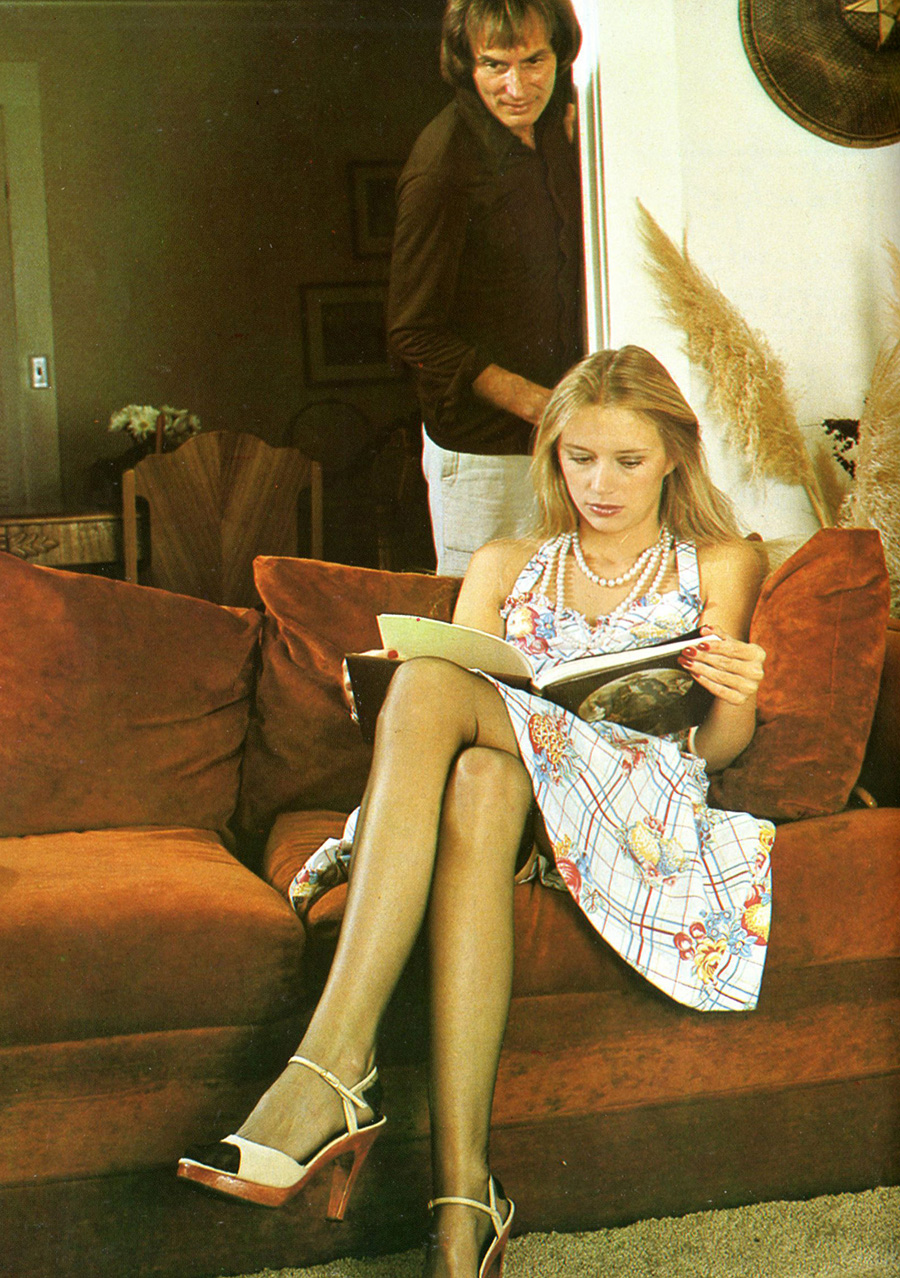 (19) The fella behind her is contemplating an action of some kind… I'm thinking he's up to no good.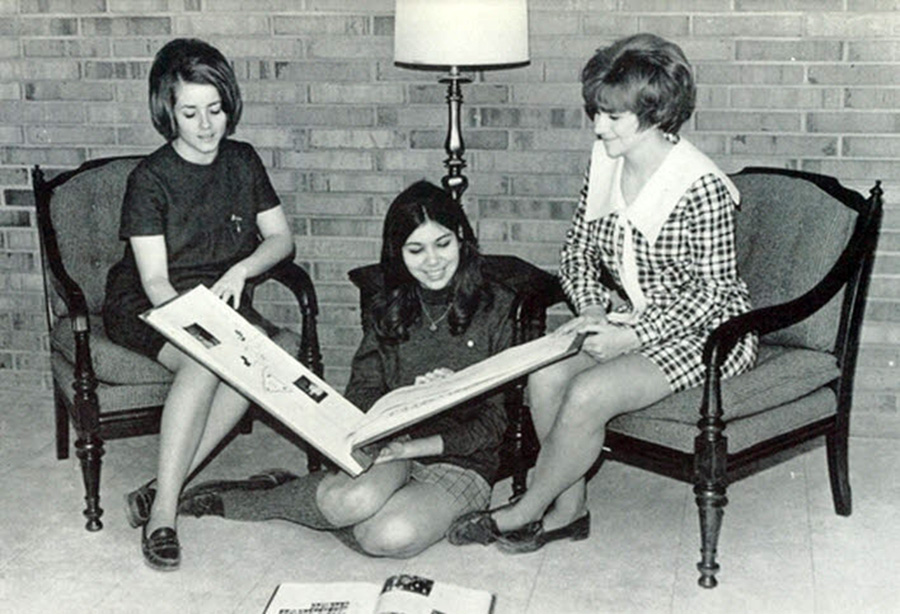 (20) Large-print books for the vision impaired.
(21) Not sure why she's on the hardwood with a perfectly good couch behind her.  Also take note of the excessive amount of towels. (?)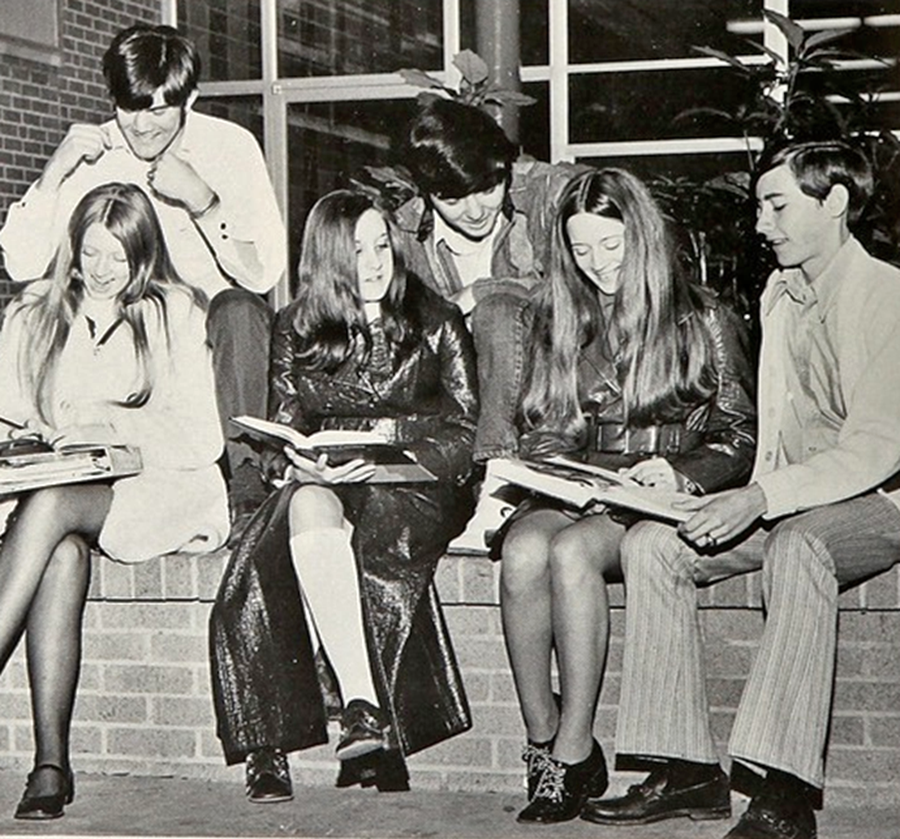 (22) These guys are pretending to be interested in their books.  We all know better.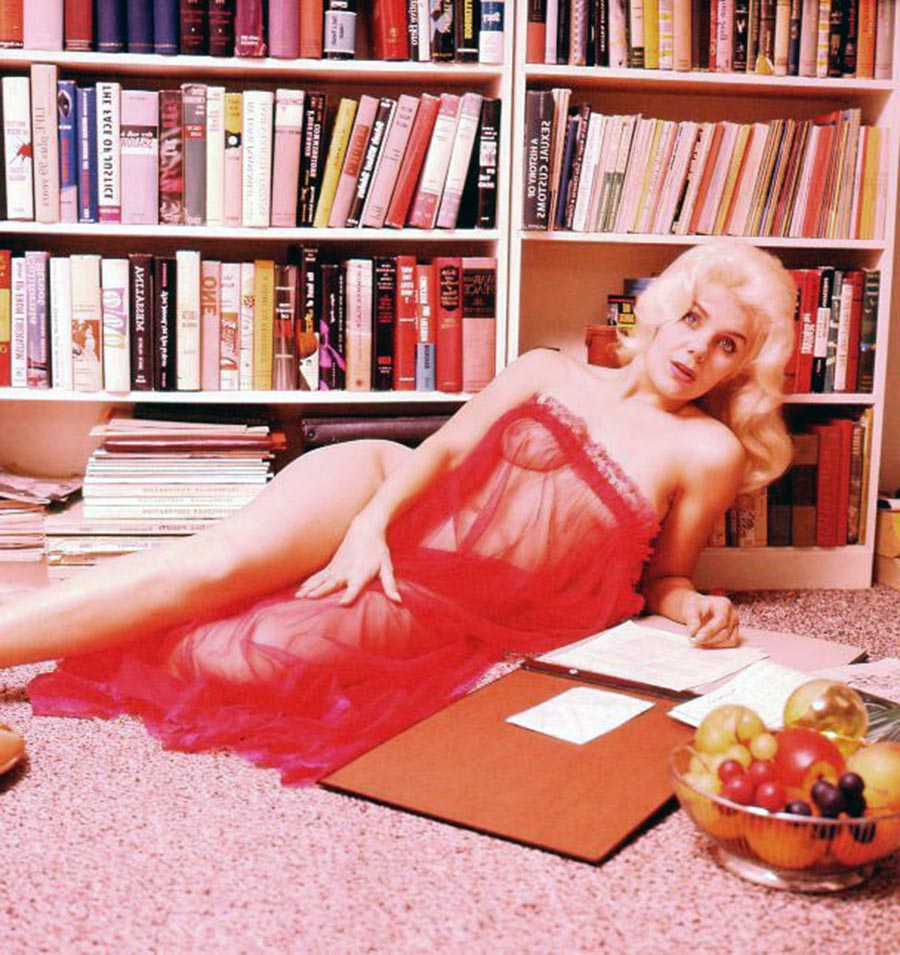 (23) What? Don't all women do their reading in red sheer negligees?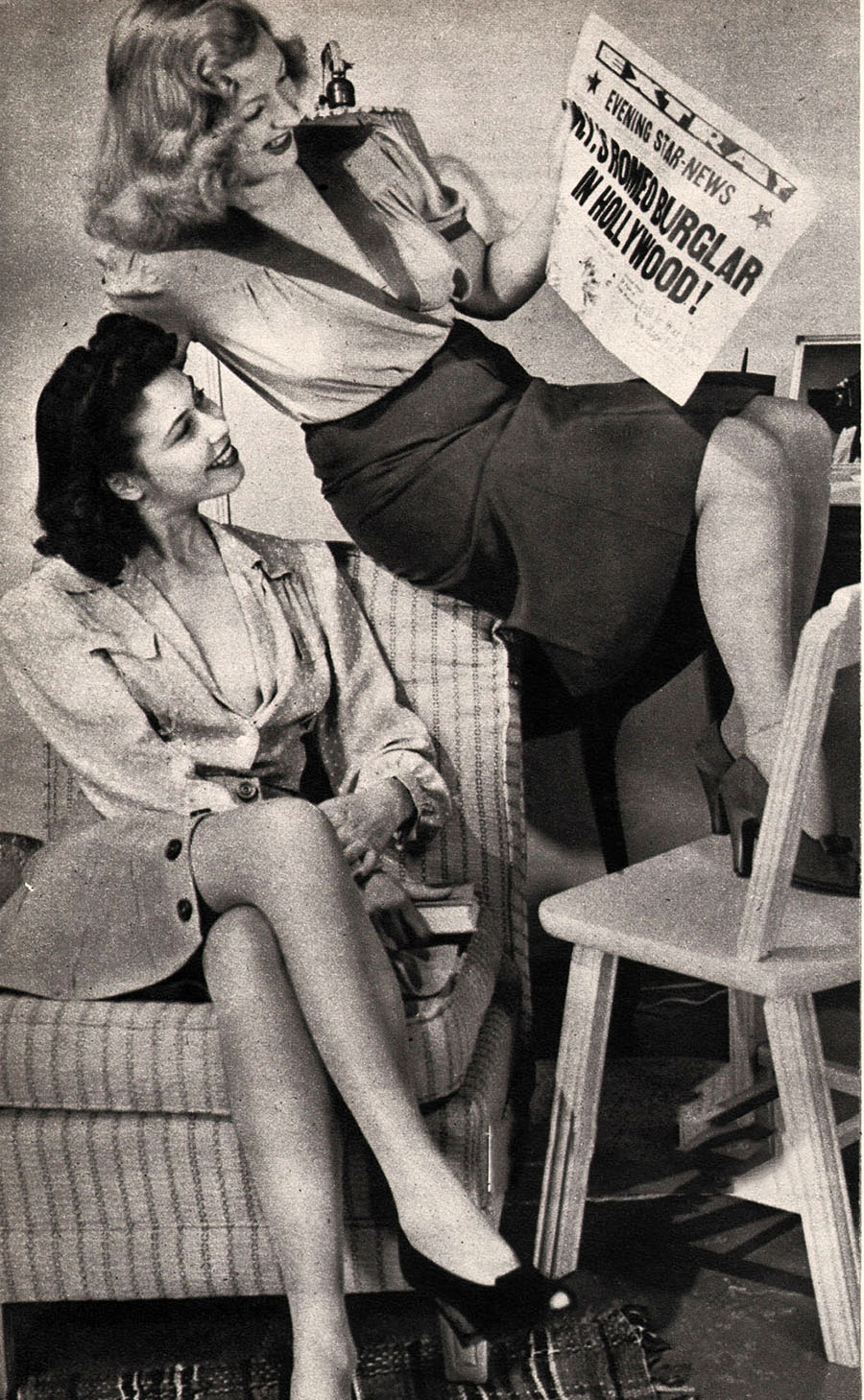 (24) The headline is about serial home invasions…. should they really be smiling?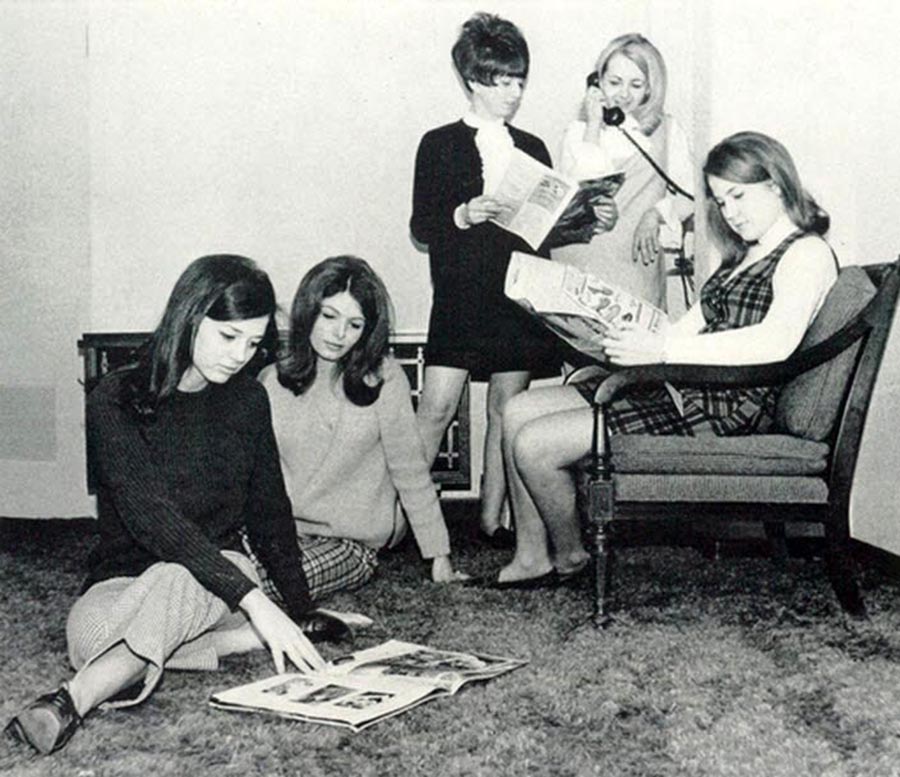 (25)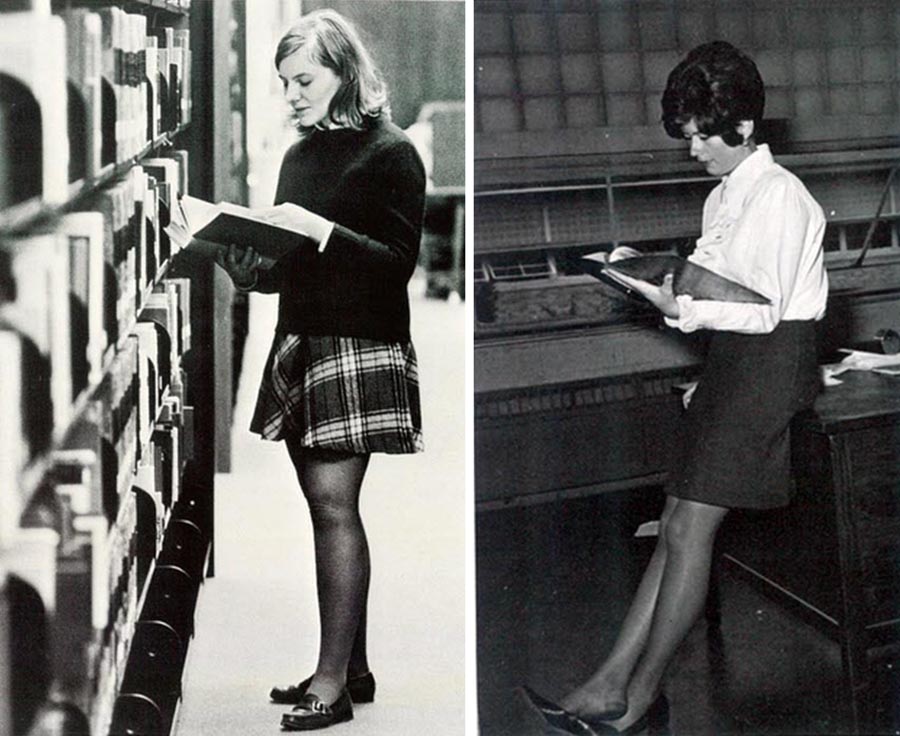 (26)-(27)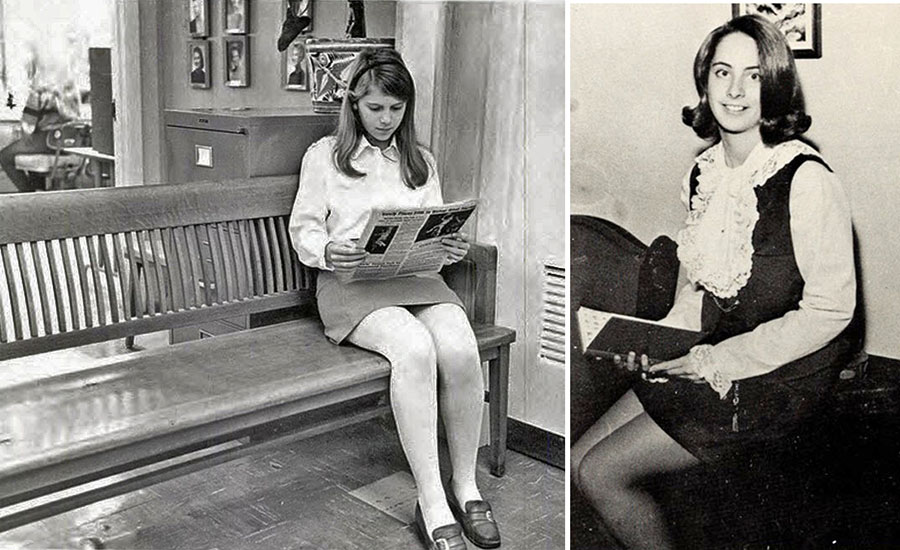 (28) – (29)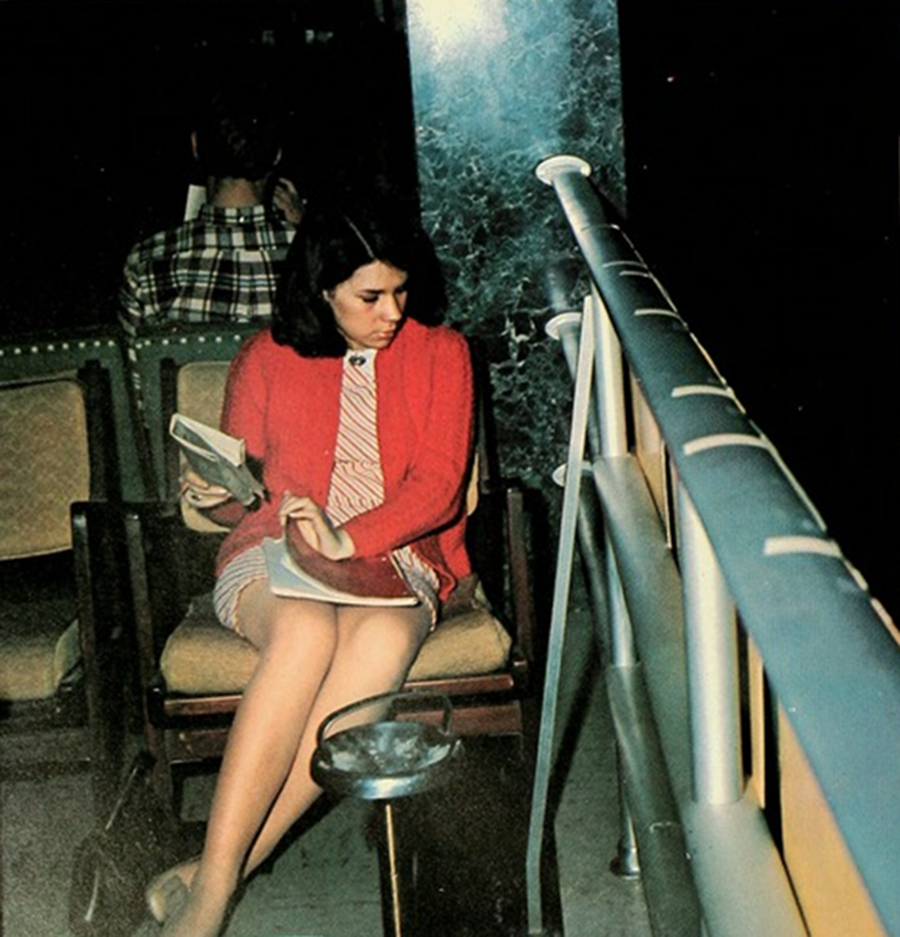 (30) For some reason, this found photo gives me a slightly creepy feeling… like there's something bad out there in the dark.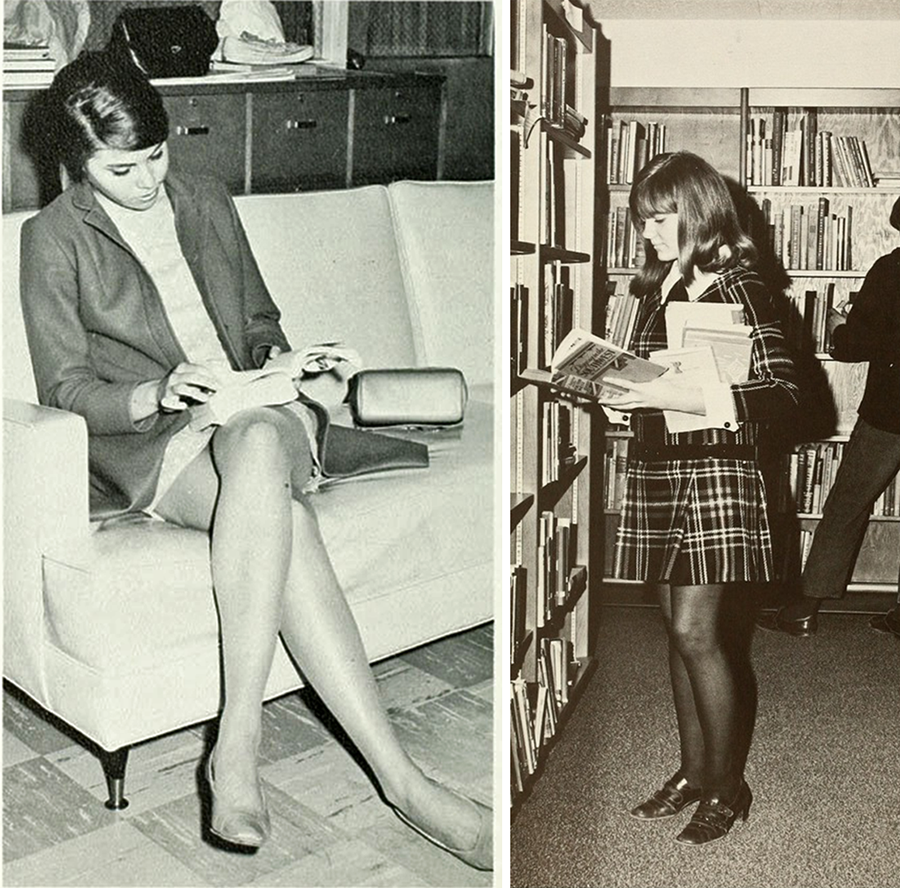 (31) – (32)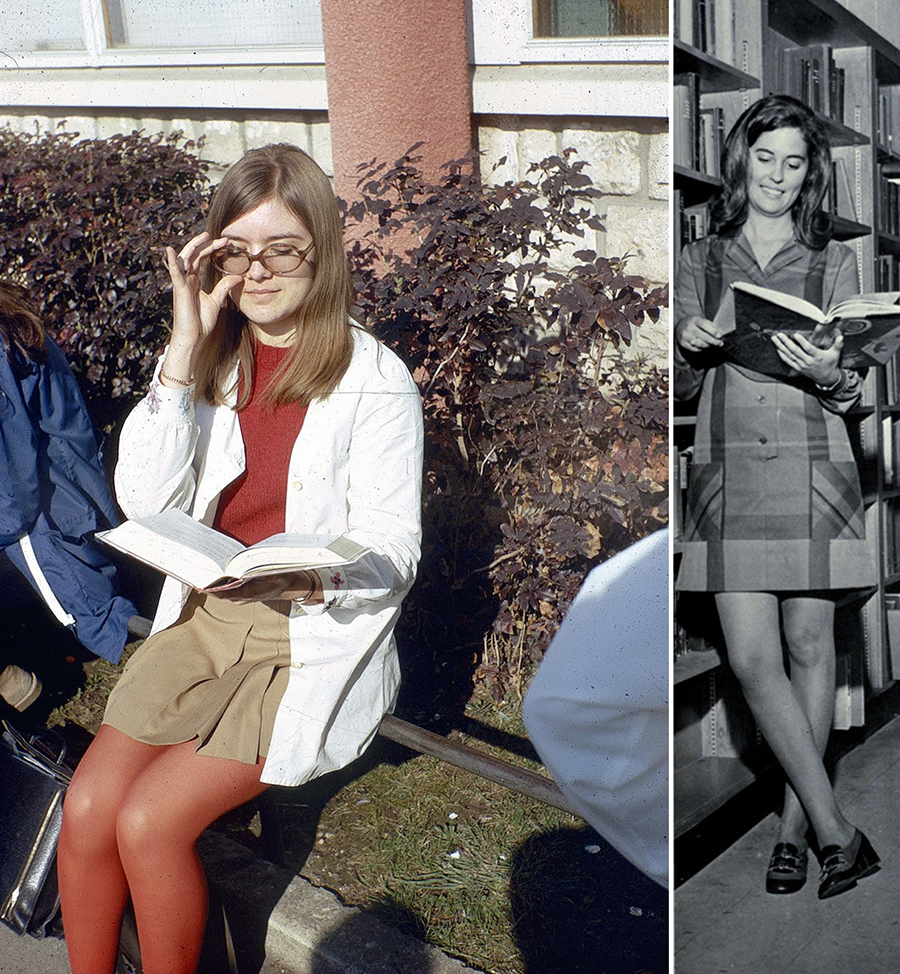 (33)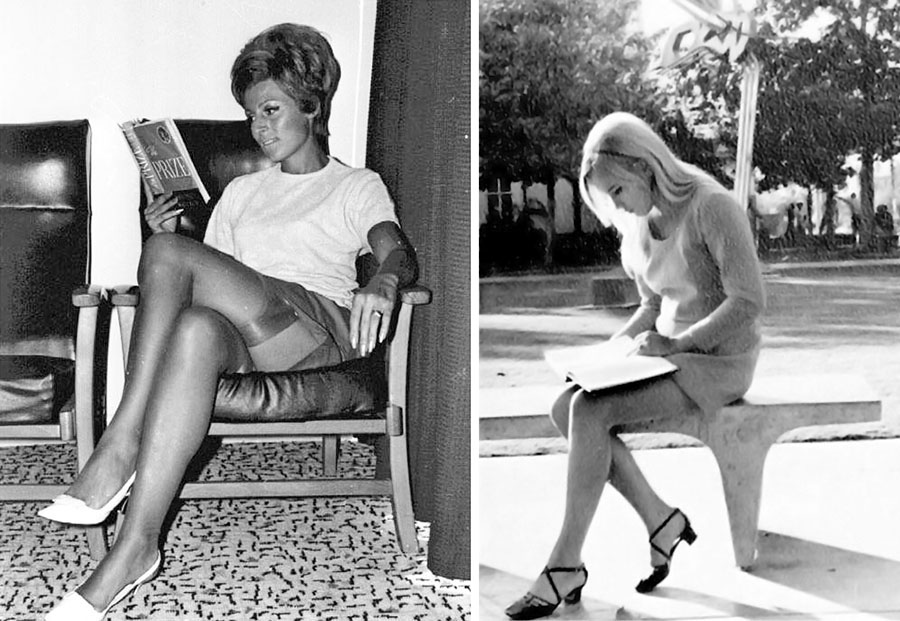 (34) There's a million books called "The Prize", so I'm not sure which book this is. (35)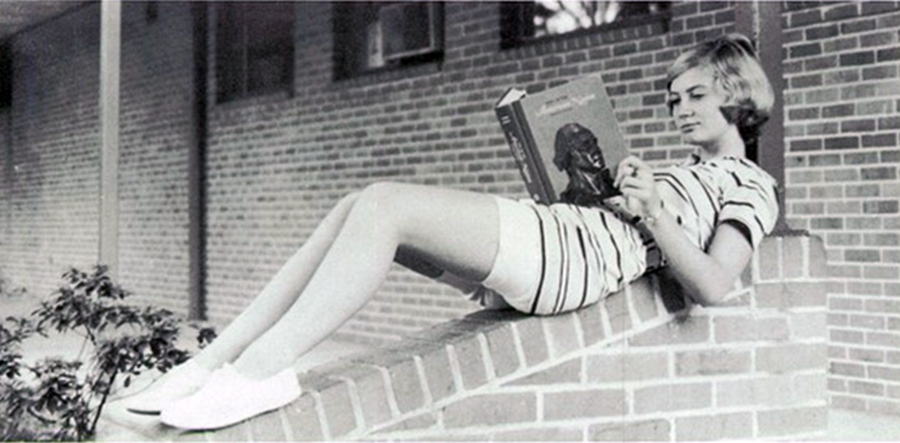 (36)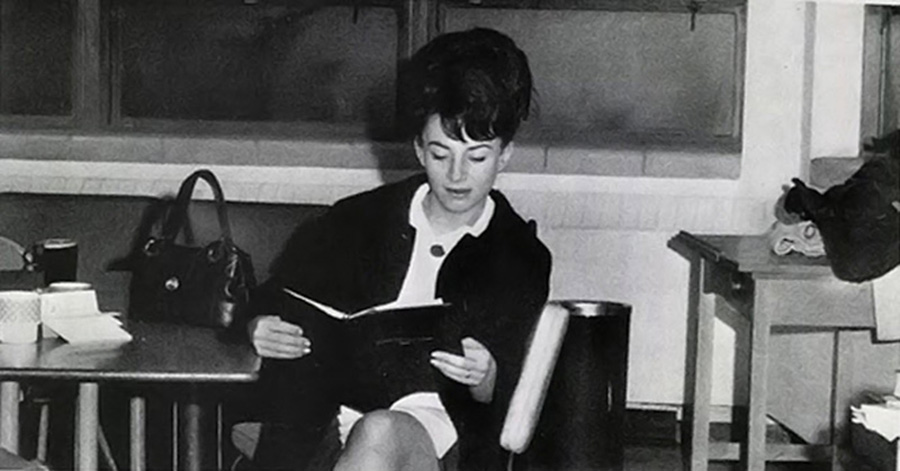 (37)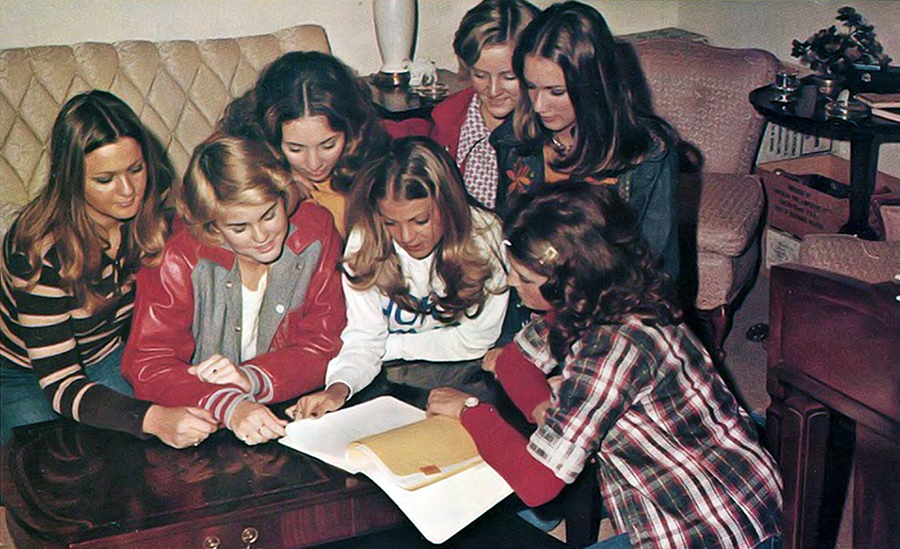 (38)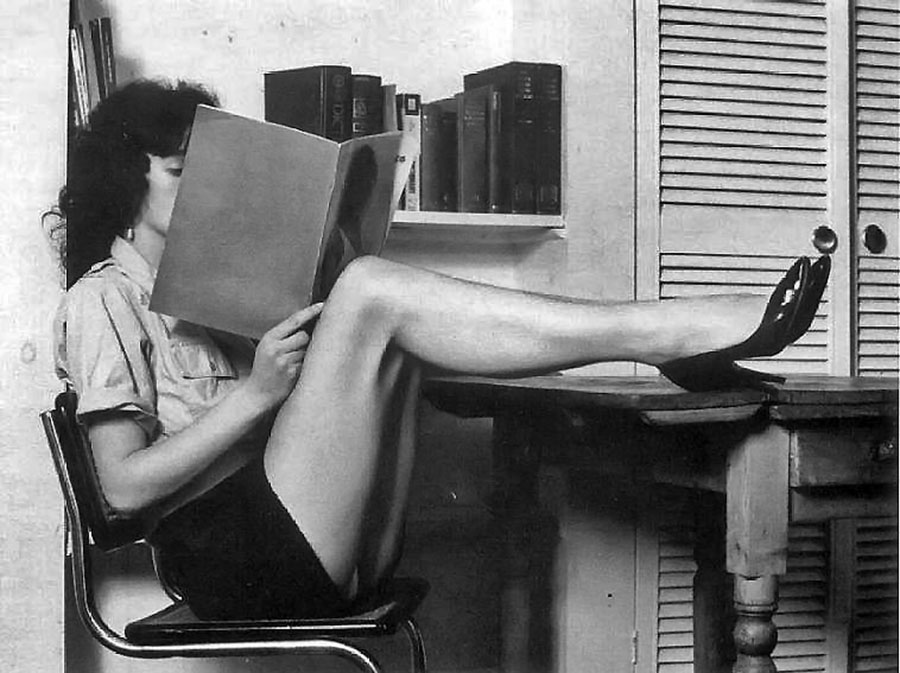 (39) She may want to consider reading glasses.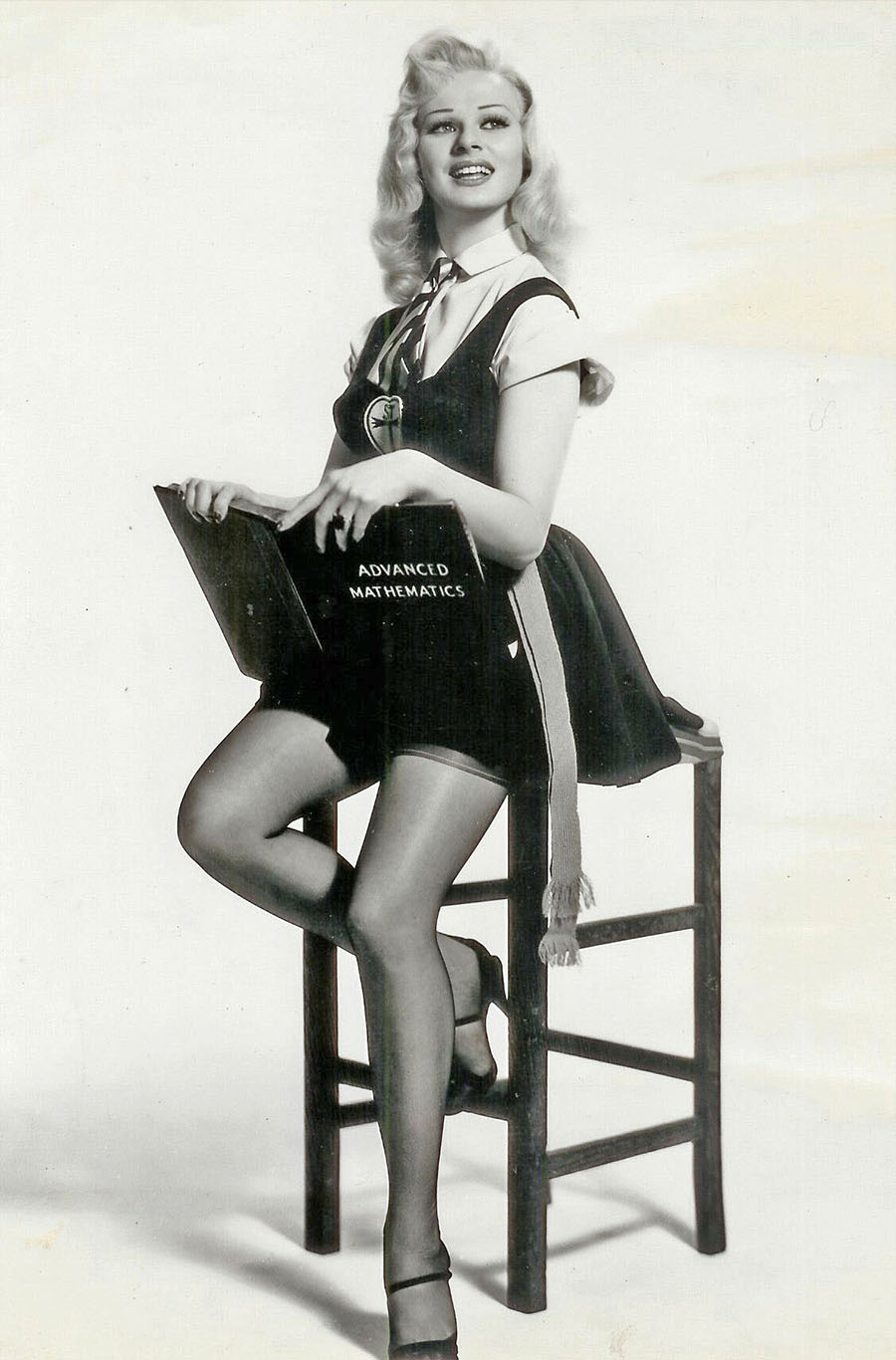 (40)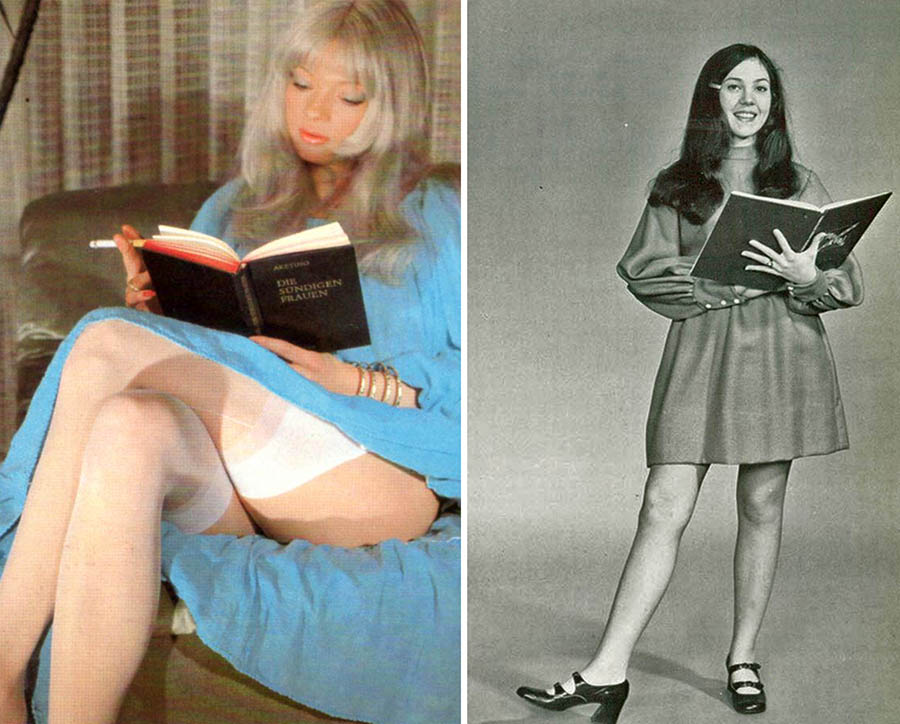 (41) Die Sondigen Frauen, (42)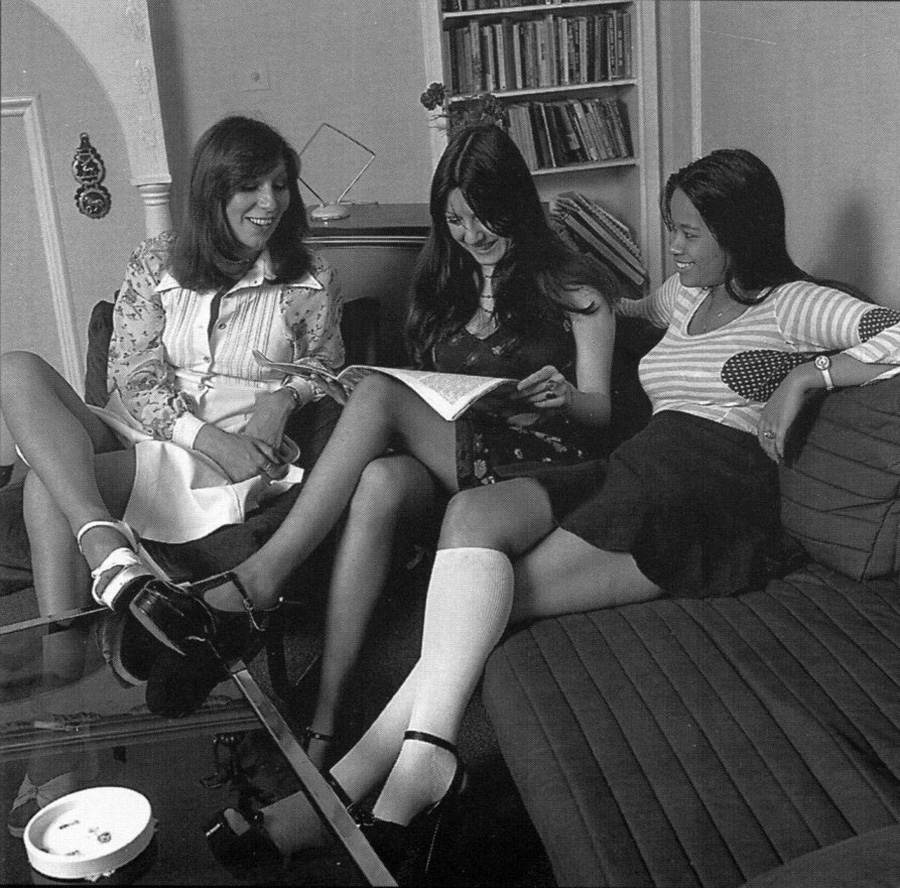 (43) So much seventies in one photo: the ashtray, the platform shoes, the TV antenna…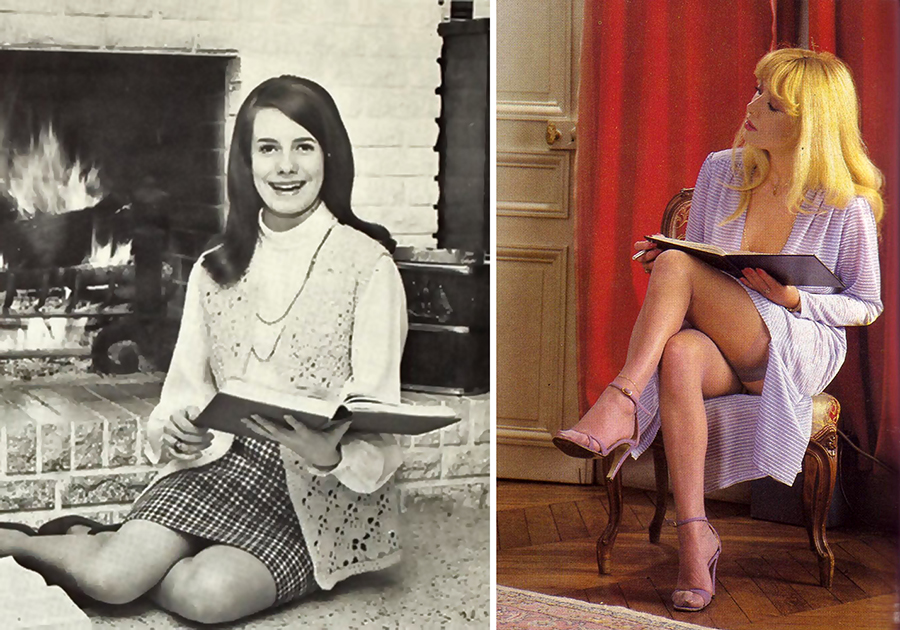 (44) – (45) I told you this would be an eclectic mix.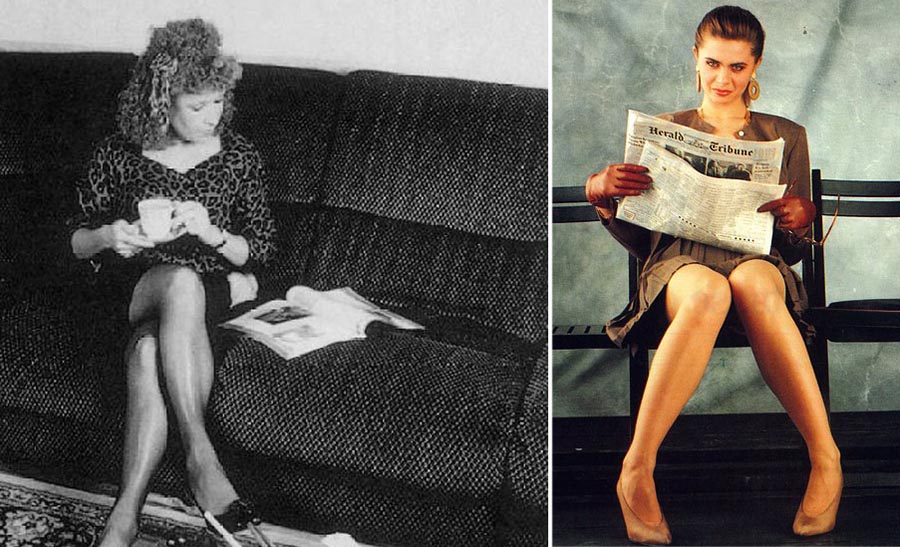 (46) – (47)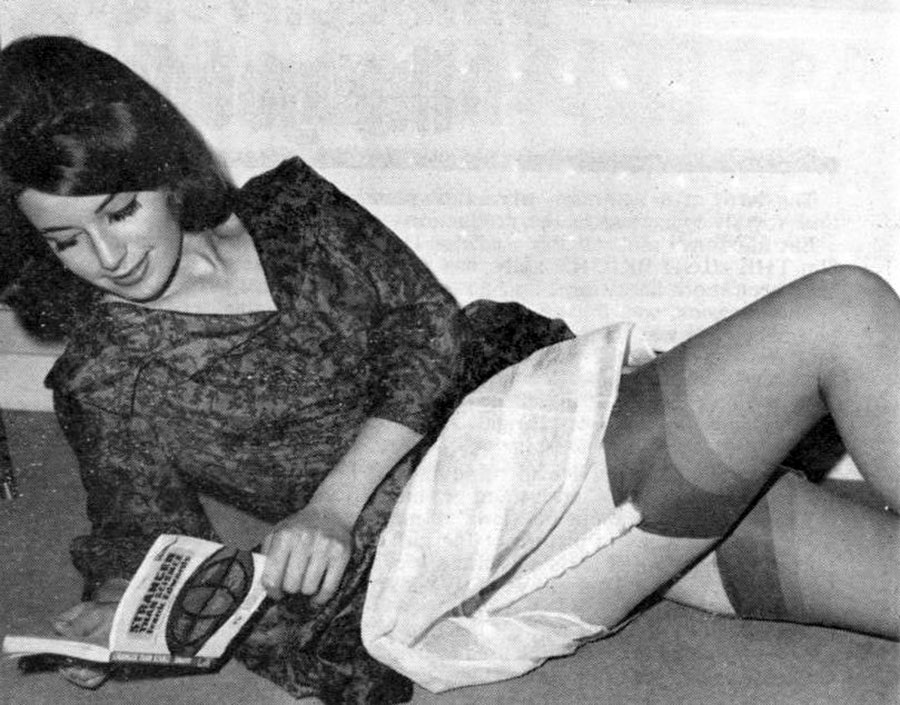 (48) "Stranger Than Science"  by Frank Edwards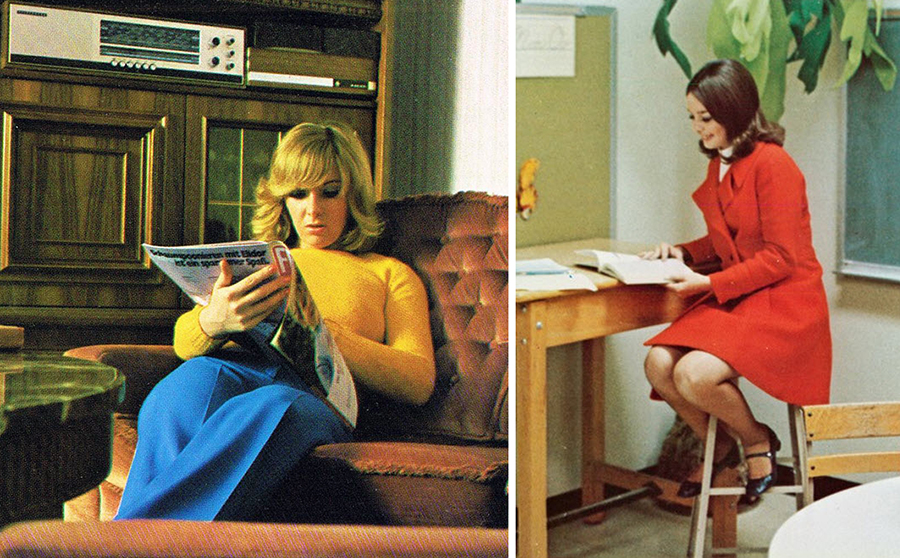 (49) – (50)