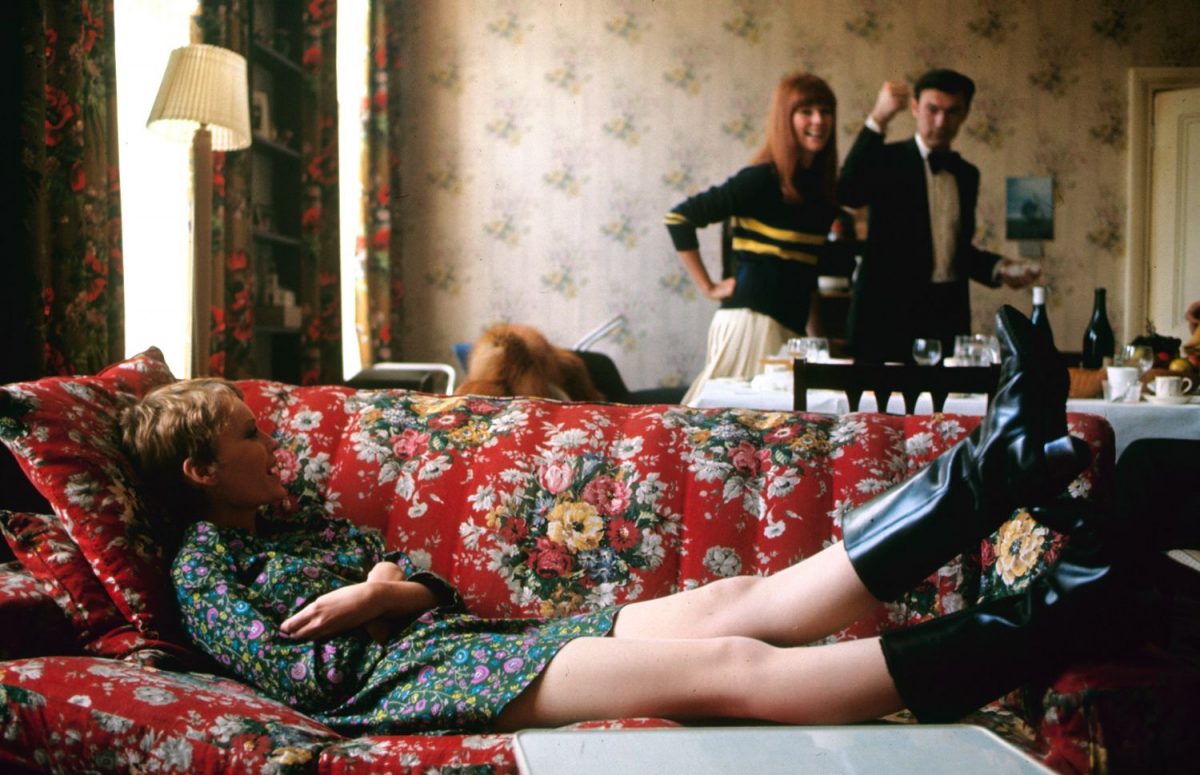 Three young English writers, Derek Marlowe, Tom Stoppard and Piers Paul Read were on a literary scholarship to Berlin. Read was the son of Herbert Read and he had just published his first novel to good reviews. Marlowe was the hip young playwright about town, who had written plays for the Edinburgh Festival, the Royal Court Theatre and the Royal Shakespeare Company. He hung around with Julie Christie, Corin Redgrave, and Peter Hall. He also dabbled in art and was friends with pop artist Pauline Boty, who painted his portrait. When Marlowe met Stoppard, who was then writing scripts for BBC radio, he decided that maybe he should try his hand at writing novels because Stoppard was a far better and more gifted playwright.
At various points, the three young writers lived together in houses across London. But it was in Berlin, on a Ford Foundation Scholarship, that Marlowe decided to write a spy novel.
At the time, spy fiction was all the rage. Ian Fleming's James Bond, Len Deighton's unnamed spy (later christened Harry Palmer for the movies), and John Le Carre's George Smiley. Stoppard at first thought Marlowe was daft for trying to write a spy novel. But when Marlowe explained his idea, Stoppard thought it brilliant.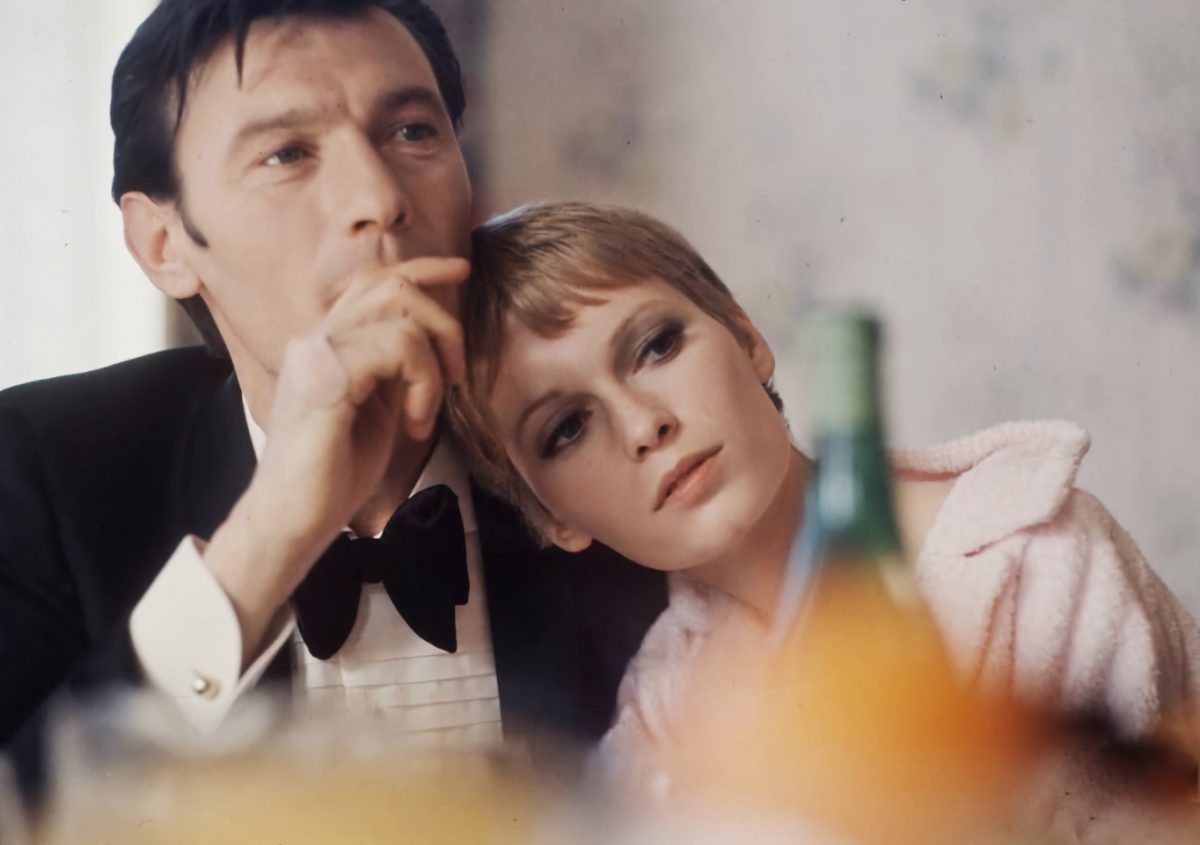 Marlowe's book was called A Dandy in Aspic. The idea for the story was simple but ingenious. A British spy called Eberlin is given the task of assassinating a Russian double agent named Krasnevin. Unfortunately, Eberlin is Krasnevin.
Marlowe wrote the book whenever and wherever he could–including on the toilet. The worst part, he later claimed, was typing it all up to send to publishers. One day, back in London, the three young writers were watching Top of the Pops together. The Rolling Stones were singing "Satisfaction", which inspired a bet on which one of the three would make a million first. It was agreed that Stoppard would be the one.
Thankfully no money changed hands, as it was Marlowe who made top dollar first.
Published in 1966, A Dandy in Aspic was an instant bestseller. American book companies vied for the publishing rights, while film companies outbid each other for the movie rights. Within weeks of the book's publication, Marlowe, with his Byronic-good-looks, Beatle haircut, and London-swagger, was the hottest author on the planet.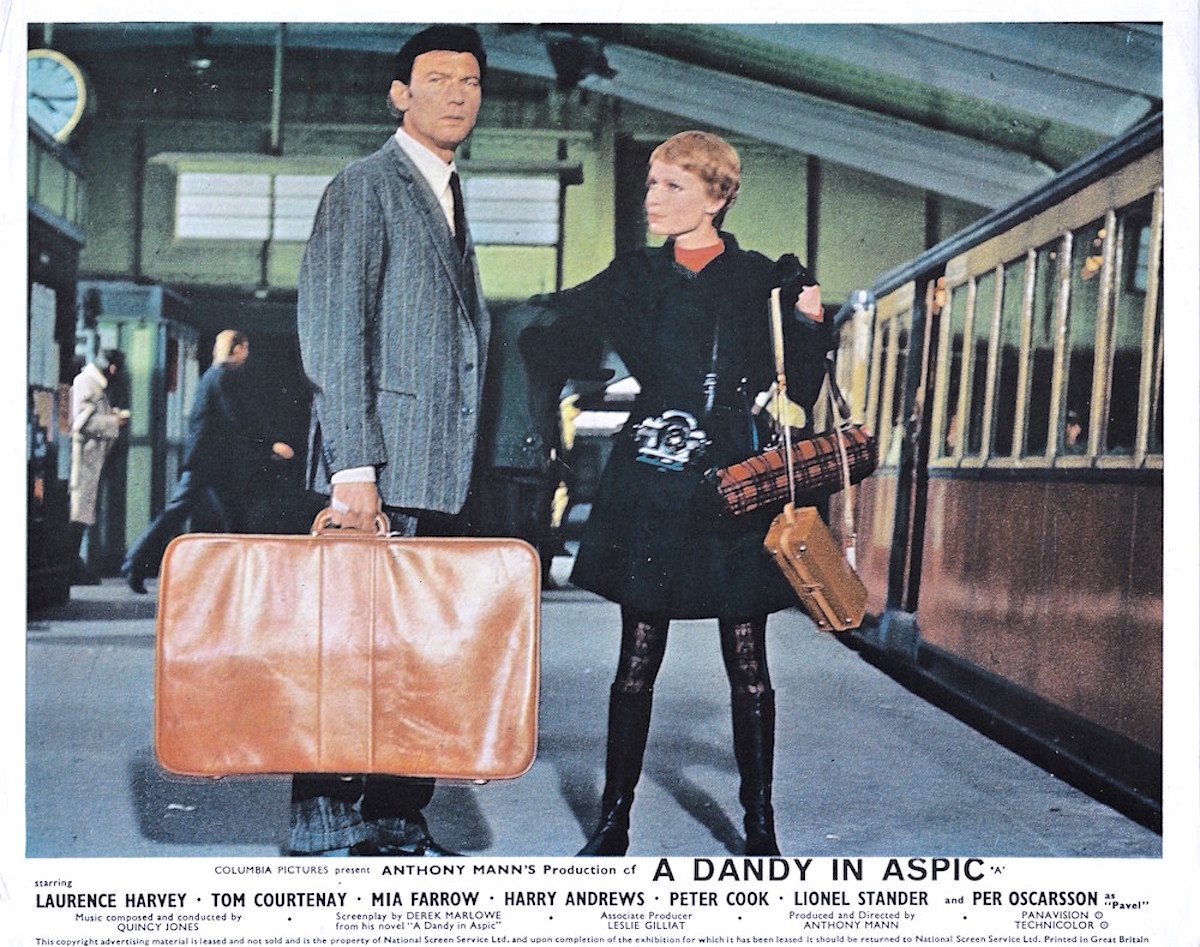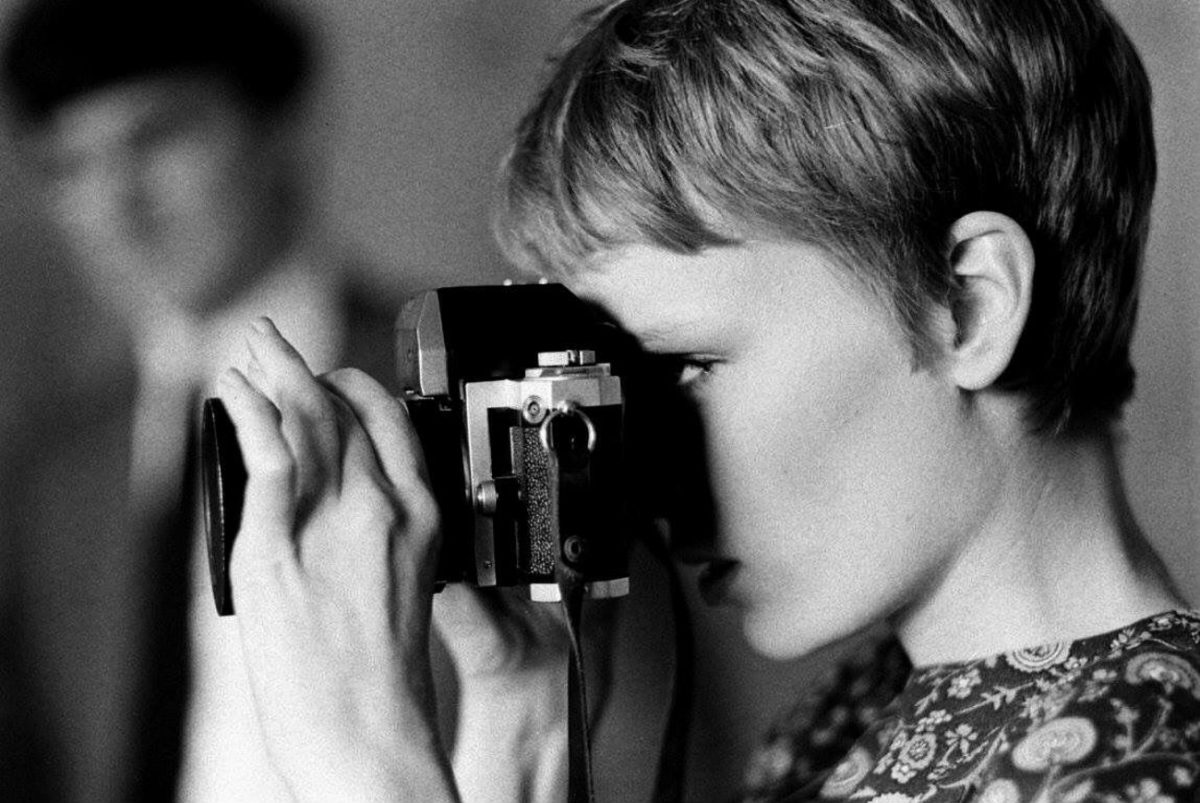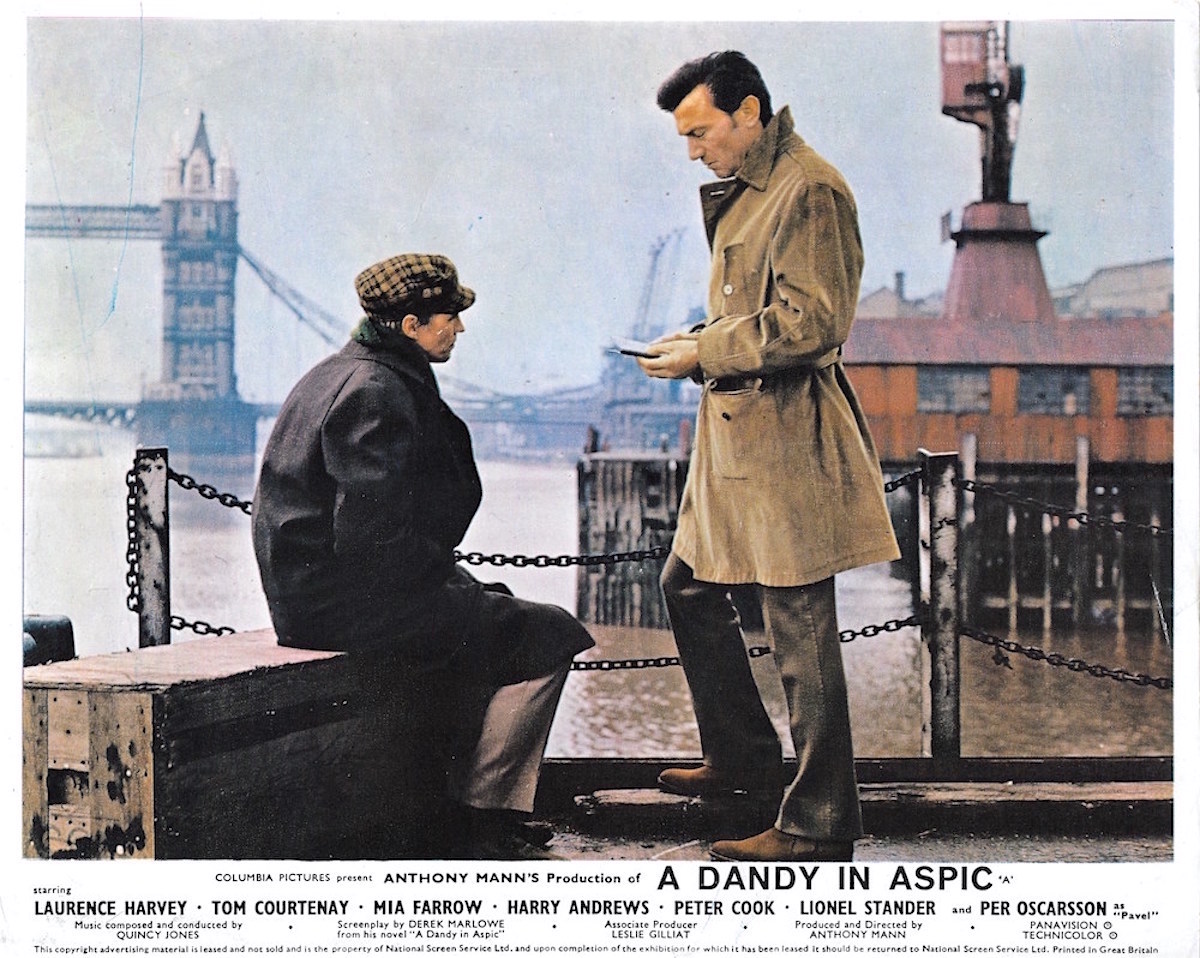 In 1967, filming began for A Dandy in Aspic. Veteran director, Anthony Mann helmed the production. He hired Marlowe to write the screenplay. Laurence Harvey was cast as Eberlin/Krasnevin, Mia Farrow played Caroline, while Tom Courtney was the ruthless Gatiss.
The book had been an international sensation, which suggested that movie should have been a hit. Unfortunately, Anthony Mann died during filming, and Laurence Harvey took over directorial duties. As Marlowe later said:
[Harvey] directed his own mis-talent, changed it and the script – which is rather like Mona Lisa touching up he portrait while Leonardo is out of the room.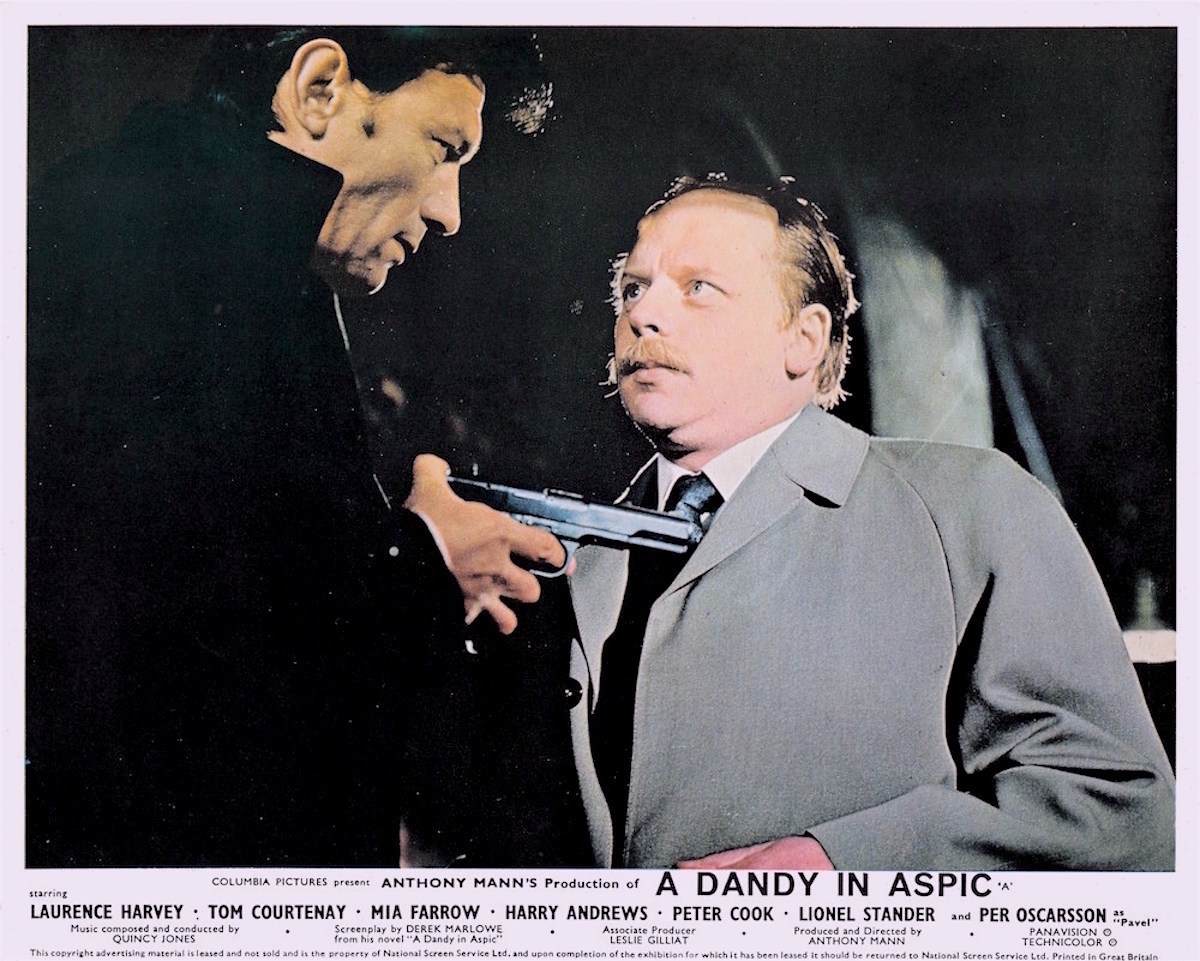 Marlowe's novel is still considered one of the best spy novels of the 1960s. Rather than following a career like Le Carre or Deighton, Marlowe decided to go his own way. His next novel was a dark tale of sex, madness, and murder Memoirs of Venus Lackey, which he followed with A Single Summer with L.B. about Byron, Percy and Mary Shelley and the birth of Frankenstein.
Since its release in 1968, the movie version of A Dandy in Aspic has gained a cult popularity, as it captured the bizarre world of East and West during the Cold War.