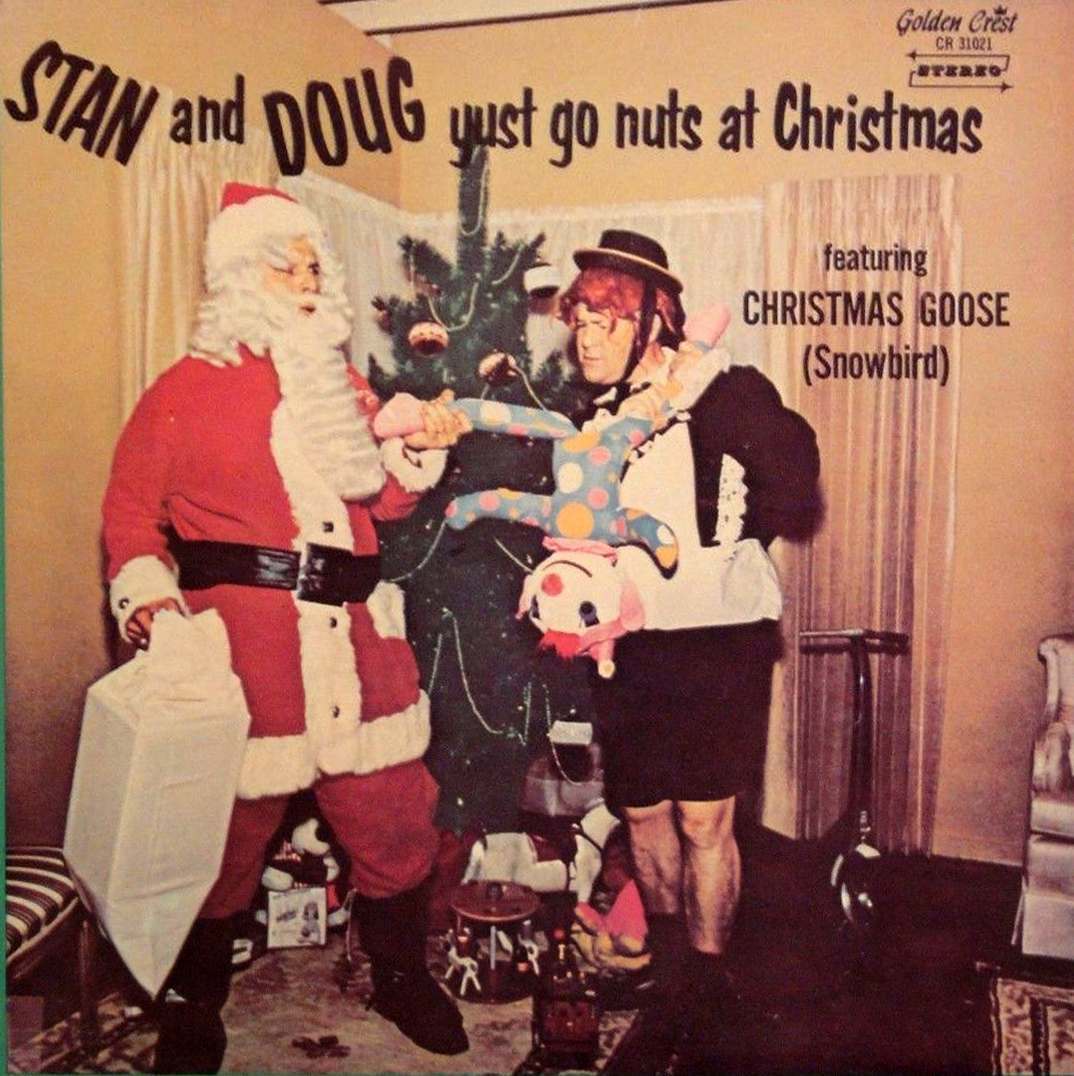 WARNING: These Christmas songs may cause otherwise happy and healthy individuals to experience pervasive hopelessness and suicidal thoughts. In some cases, listeners may develop a lasting condition, or recurring night terrors. If overwhelming suffering and despair persists, seek medical attention. Those with a family history of clinical depression or bipolar disorder are encouraged to refrain from listening this playlist – others do so with extreme caution with the understanding that Flashbak is not liable for any side effects (or fatalities) incurred while listening to these songs.
"What Can You Get A Wookiee For Christmas (When He Already Owns A Comb?)" by Meco
The worst Christmas song of all time?  I won't argue against it.
"Please, Daddy (Don't Get Drunk This Christmas" by John Denver
The mental image of dad passing out wasted beneath the Christmas tree is utterly depressing.
"(I Want) A Beatle For Christmas" by Patty Surbey & The Canadian VIPs
"Little Mary Christmas" by Roger Christian
Maximum cutesy saturation reached.  This is not a drill.  I repeat – this is not a drill.
"Too Fat To Fit In The Chimney" by Gisele MacKenzie
"I'm Gonna Lasso Santa Claus" by Brenda Lee
Basically amounts to violent threats by Brenda to Santa  for not distributing his toys equitably.  Santa better watch his ass.
"Christmas Is (Make It Sweet)" by Bobby Sherman
What is it about Christmas music that we can't get enough of talentless kids singing off-key?
Speaking of…
"Santa Claus Is A Black Man" by Akim & The Teddy Vann Production Company
In case you just can't get enough children singing badly, here's another
"Truckin' Trees For Christmas" by Red Simpson
"Santa Claus Is Coming to My House" by Karla Devito
Karla was the wife of actor Robbie Benson, who actually co-wrote this piece-o-crap. You may remember Karla as the girl that sings alongside Meatloaf in the video for "Paradise by the Dashboard Light"; although, that's not actually her voice on the record. Unfortuneately, it is her real voice in this Christmas song, and it's excruciating!
"Christmas Goose (Snowbird)" by Stan & Doug
"I Want A Casting Couch For Xmas" by Kay Martin & Her Bodyguards
"Santa's Little Helper, Dingo" by Shamus M'Cool
Actually went to #11 on the Billboard Holiday charts.  If that doesn't make you lose faith in all of humanity, nothing will.
And, finally, my personal worst….
"Merry Christmas" by Melanie
Yes, that's the same Melanie that brought you the #1 hit "Brand New Key" and sang at Woodstock.  I feel betrayed.
For those who love pain, more bad Christmas music is to be had in Part 1 from last year.  Don't say you weren't warned.