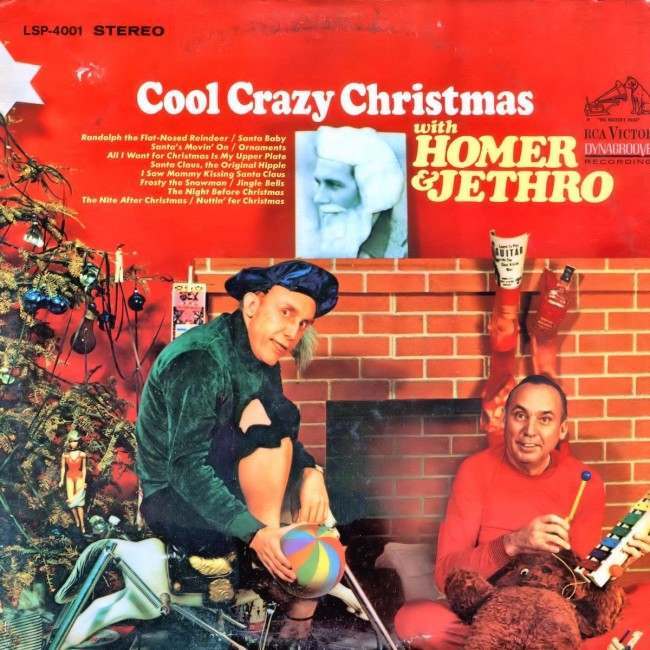 THERE have been so many awful, bowel shaking Christmas songs over the years, it's hard to narrow them down.  The number of holiday polka tracks alone is terrifying.  So, let's take it slow.  Here are five from the bottom of the barrel – proceed at your own risk.
"Trim Your Tree" by Jimmy Butler (1954)
"I'm gonna bring along my hatchet,
My beautiful Christmas balls,
I'll sprinkle my snow all on your tree,
Hang a mistletoe on your walls."
I'm all for playful wordplay, but the imagery ol' Jimmy is conjuring up is a tad graphic for holiday music.  Call me a prude, but I could do without the mental image of Mr. Butler sprinkling his snow. I'm just funny that way.
"Santa Claus is Surfin' to Town" by Soupy Sales (1966)
Want to simultaneously lose your Christmas spirit as well as all respect for Soupy Sales? Then I highly recommend you give this a listen.  To rationalize this travesty, I've invented a story where Soups is held at gunpoint by the Symbionese Liberation Army and forced to record this song against his will.
Don't judge me.  It's a coping mechanism.
"Mister Russian, Please Don't Shoot Down Santa's Sleigh" by The Sensational Little Shana Lynette
"He's a jolly little guy,
With a twinkle in his eye,
I promise he's no spy,
And so I pray,
Mr. Russian, Please Don't Shoot Down Santa's Sleigh."
Anti-Commie propaganda at its finest.  Not only are those pinkos infiltrating Hollywood and our universities, but now they're out to kill Santa!  (I also have on good authority that the Easter Bunny is a prisoner in a Soviet forced labor camp.)
"Santa Claus, The Original Hippie" by Homer & Jethro (1968)
"Well, he's been takin' trips since 1583,
And he can take a trip without LSD."
Little known fact:  The famously cryptic ending of "Strawberry Fields" doesn't say "I buried Paul" (or "Cranberry Sauce" for that matter) – it says "Santa Claus".  Perhaps this is a clue that St. Nick was indeed the Original Hippie. Let the conspiracy theories begin.
"Winter Wonderland" by Stryper (1984)
Dear Santa,
All I want for Christmas this year is a PlayStation 4 and the memory of Stryper's "Winter Wonderland" erased forever.  Do you have this power, Santa?  If for some reason I lose all memories of family and friends, it will still be worth it.
Sincerely,
Yeoman Lowbrow