From January through May of 1979, all three major networks (NBC, CBS, ABC) premiered an unprecedented 36 new series.  The reason?  NBC, a network that was in an absolute free-fall, had hired Fred Silverman.  He'd been highly successful working for the other two networks, and hopes were high that he could save NBC. He launched a super-aggressive campaign to get the network on track, but the ABC and CBS weren't going to go down so easily.  What followed was an absolute bloodbath, with a barrage of shows hastily released and dying just as quickly.
When the smoke cleared, NBC was still in last place, and the prime-time battlefield was littered with the remains of dozens of shows – many of which have long been forgotten.  Let's have a look at the bloody hellscape that was American television in 1979.  Many of these shows will boggle the mind that they actually were released…
1. HIZZONER

It seems like a typical sitcom, but then note that the mayor would break out into song each episode!  Yes, there was a musical number on each show – no wonder it only lasted from May until June.  Starring Walter Cronkite's daughter Kathy Cronkite.
2. HELLO, LARRY

"Hello, Larry" came to represent this disastrous season – more so, it became the textbook example of a failed, terrible sitcom. I'm not sure why, of all these godawful shows, "Hello, Larry" would be the one to receive the most mockery.  Perhaps it was because it starred McLean Stevenson who had left "on top" in the mega-hit, critically acclaimed M*A*S*H* only to go on to star in one failed series after another.  He was an easy target.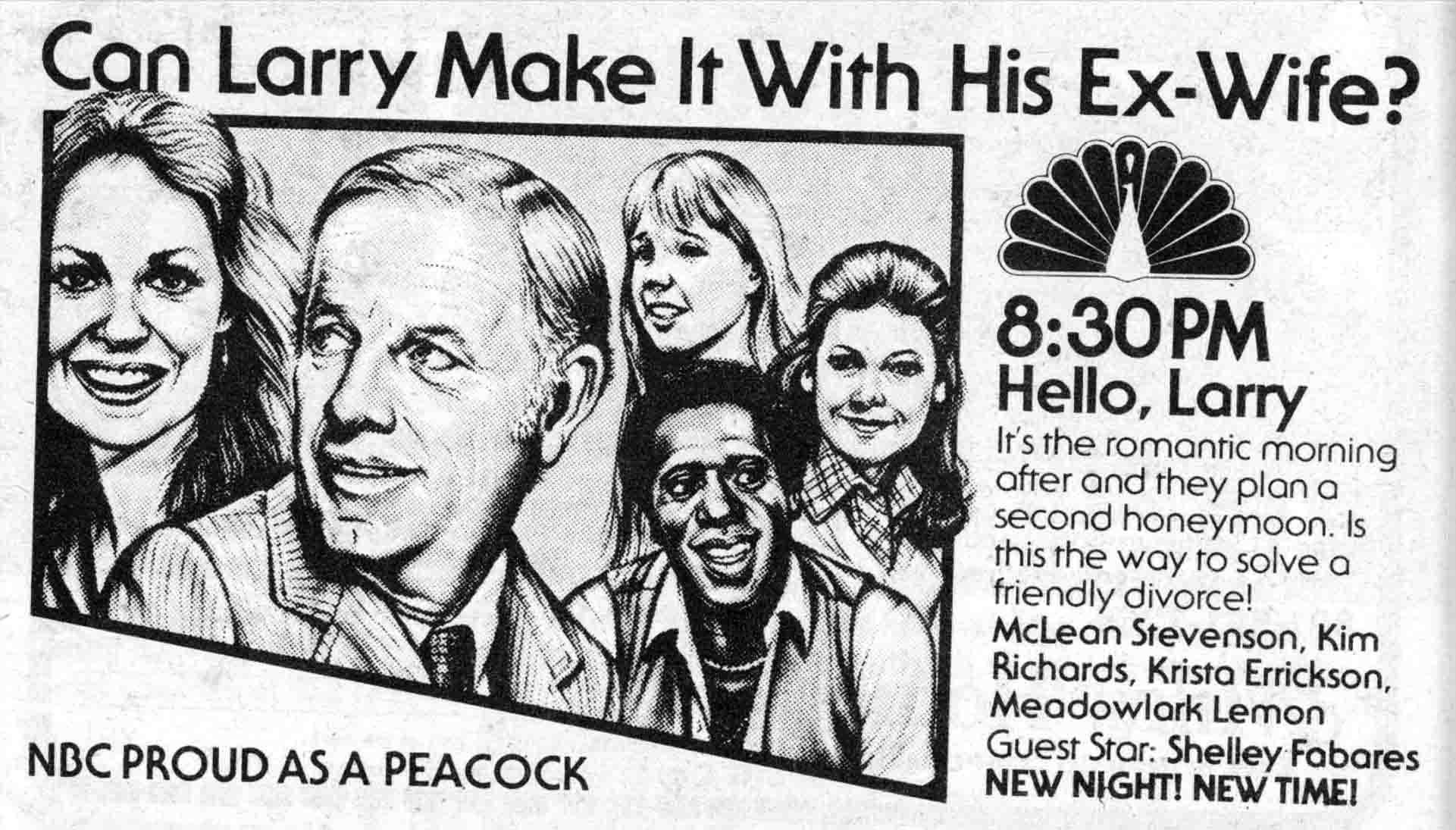 3. THE ROPERS

"The Ropers" was a high-profile disaster.  Audra Lindley and Norman Fell had been lured away from the highly successful "Three's Company" by dollar signs and the promise that, if the spin-off failed, they'd be invited back to the show.  The promise was broken, and the two would regret their decision – especially Norman Fell who had reservations from the start.  The show featured Jeffrey Tambor as the Ropers' straight-laced uptight neighbor (who'd be able to show his comic genius years later on "Arrested Development").  The problem was that the show just wasn't funny… at all.  Like not even a chuckle is to be had.
4. HIGHCLIFF MANOR

This could have been good – set at a creepy mansion, with a cast straight out of a Mel Brooks spoof (starring Audrey Landers as "Sparkles" and Shelly Fabares).  Yet, it only lasted six episodes.   It does make you wonder: if the battlefield wasn't so brutal between the three networks, might have some of these shows matured into decent shows?  Watch the first season of Seinfeld and see how a rather lame sitcom can turn into possibly the best TV comedy of all time if allowed the time.
5. 13 QUEENS BOULEVARD

A rather unoriginal and forgettable sitcom about residents of a certain apartment complex, starring Eileen Brennan and Jerry Van Dyke.  It lasted a whopping nine episodes.
6. STOCKARD CHANNING IN JUST FRIENDS

Stockard Channing, an accomplished stage actress, got a lot of recognition after Grease.  She leveraged that into a show with her name in the title. Unfortunately, the show was awful – lasting only from March until June.  You get the impression they wanted to be the new Mary Tyler Moore Show without actually having to try – this is what you get when writers just phone it in.
7. ANGIE

This show had everything going for it.  The stars were Donna Pescow, fresh off Saturday Night Fiver and Robert Hays from Airplane!… plus Garry Marshall  was the creator, and it even had a hit theme song by Maureen McGovern (the gal who sang "The Morning After" from The Poseidon Adventure).
In fact, it did have a successful first season.  However, in its second season, the timeslot was changed, and it absolutely fell off a cliff in the ratings and was abruptly cancelled.  Remember, in this bloody war being waged by Fred Silverman, there was no patience for shows with low ratings.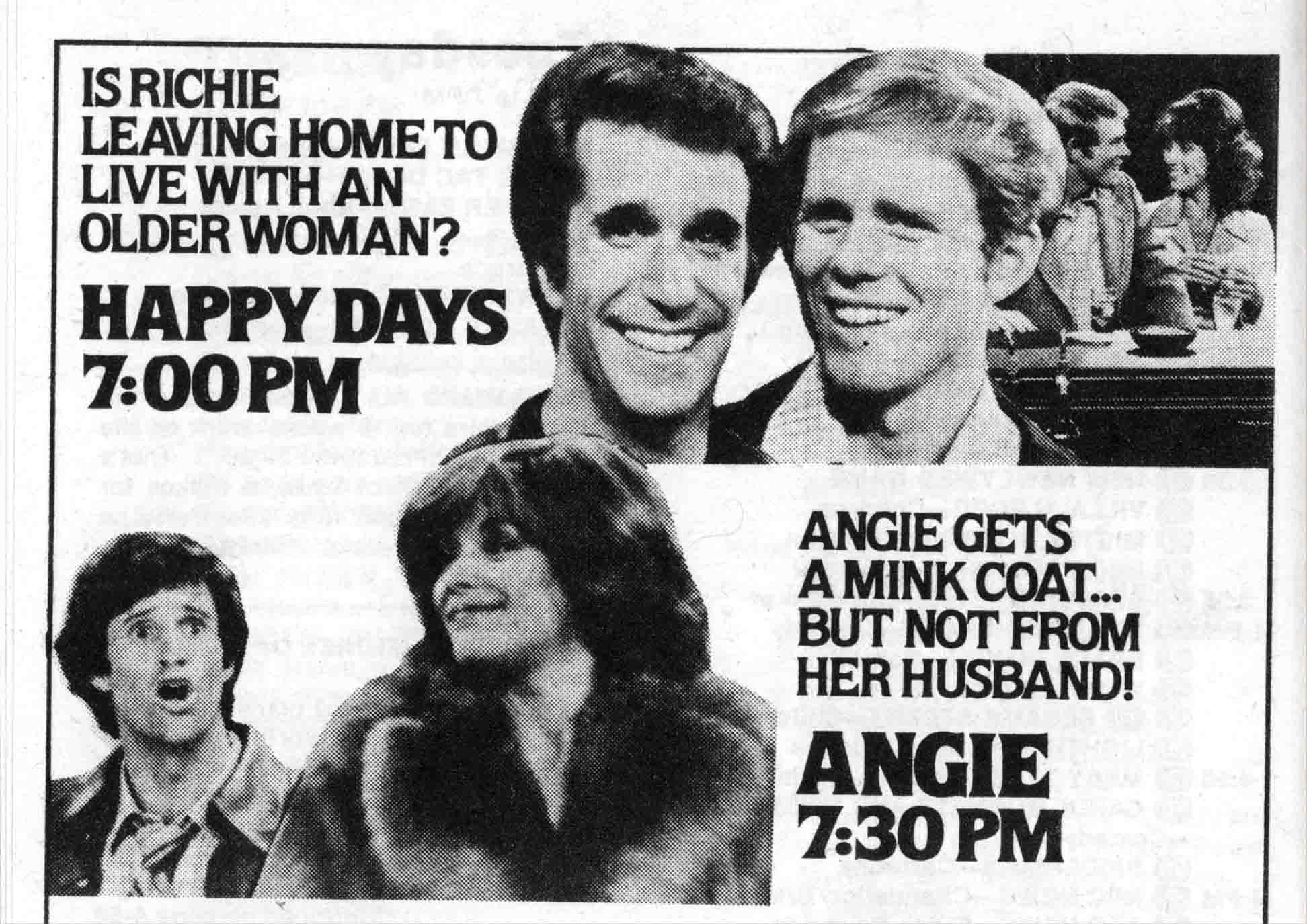 8. FLATBUSH

A total rip-off of Saturday Night Fever, featuring blue collar Italians (including Adrian Zmed); the theme song even has the refrain of "Staying Alive".
This is a trend you'll notice.  Many of these failed '79 shows were either inspired by or were direct spin-offs from popular films of the day.  Animal House, The Bad News Bears, and Saturday Night Fever on the small screen weren't exactly inspired adaptations (a la M*A*S*H*) but rather evidence of hastily and thoughtlessly rushing crap to the prime-time lineup that could lure in viewers via brand recognition alone.
9. MAKIN' IT

This Saturday Night Fever rip-off had the edge over Flatbush – it had a huge hit song (played prominently in the "Meatballs" soundtrack) and the "I'm a Pepper" star, David Naughton.  However, it only lasted nine episodes. TV Guide ranked it number 40 on its 50 Worst TV Shows of All Time list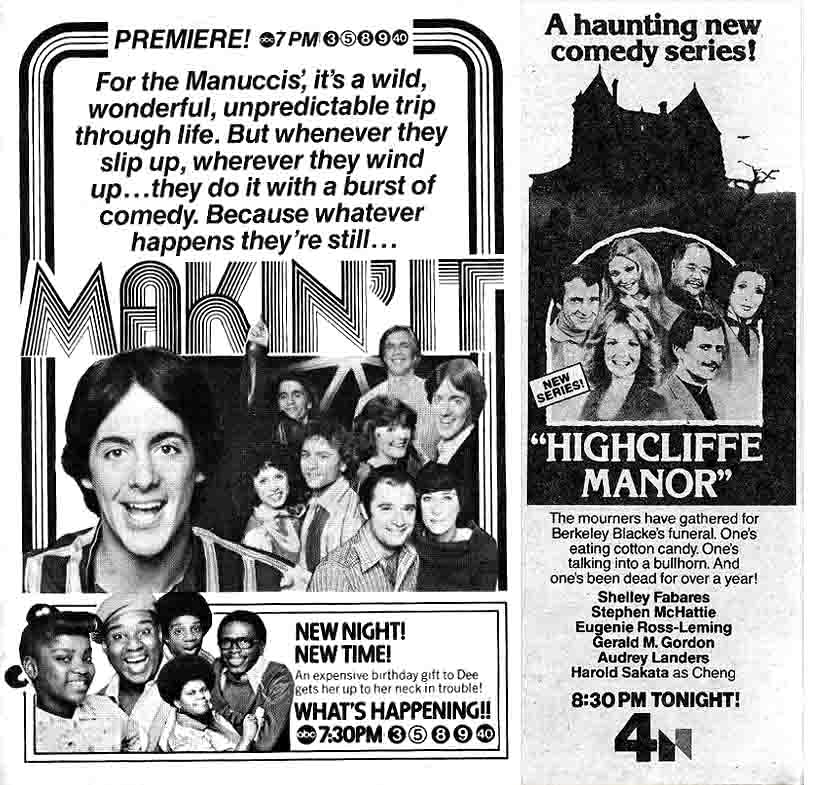 10. BROTHERS & SISTERS

One of three Animal House rip-offs (the other two: Co-Ed Fever, and Delta House) with "Roll Over Beethoven" as its theme, and featuring Bing Crosby's daughter, Mary Crosby.  It managed to make it to 12 episodes before mercifully being put out of its misery.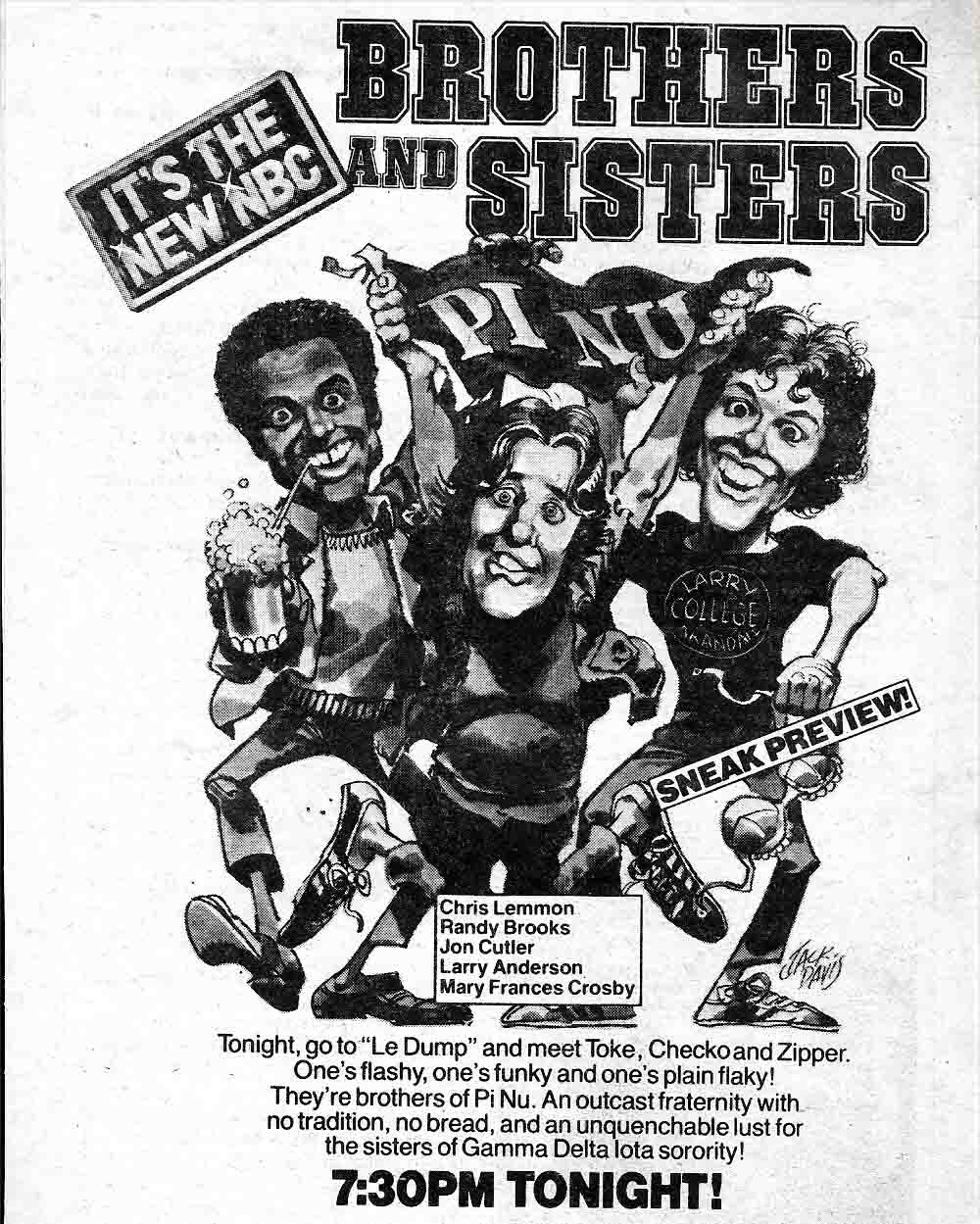 11. DELTA HOUSE

This Animal House rip-off announced right in the opening credits that it's based on the movie.  It featured a young Michelle Pfeiffer and, unlike Brothers & Sisters, had a recipe for success with Ivan Reitman at the helm and significant attention paid to casting and writing.  However, the show was embroiled in constant trouble over censorship, with the network taking issue with content not appropriate for prime-time "family viewing".
Three networks tried to bring Animal House to the small screen, and all three ended in abysmal failure.  Perhaps the reason wasn't just that the shows were terrible, but watering down Animal House to be presentable for family-friendly viewing would guarantee failure.
12. CO-ED FEVER

Would you believe this Animal House rip-off only lasted one episode?  If you watched the opening, then you're not the least bit surprised.  They actually filmed five additional episodes, but the reaction was so poor, they never even aired.
13. TURNABOUT

Sharon Gless (from "Cagney & Lacey) and her husband switch bodies when they say their wish in front of a statue.  You might think that idea would be fertile ground for comedic situations.  You'd be wrong.  Take for example the description for episode three: "Penny informs Sam that her former body's "monthly visitor" is late; Sam goes to the gynecologist to find out if "he's" going to become a mother." Oh, dear.  It lasted seven episodes.
14, THE BAD NEWS BEARS

Yet another movie adaptation; featuring a young Corey Feldman.  It managed to scrape by for two seasons.
15. THE MACKENZIES OF PARADISE COVE

A drama featuring a kids being raised by a reluctant fisherman after their parent's death.    Viewers said "no thanks", and it only lasted six episodes.
16. THE CHISHOLMS

The promo notably announces: "Stacy Nelkin is the lusty Bobbie Sue, a young girl with the passions of a woman." A valiant effort to bring a pioneer story to the small screen.  "Little House on the Prairie" had been a huge success, and Westerns were always a surefire hit, so why not?  Despite having the creator of "Bonanza" involved, it was an utter failure.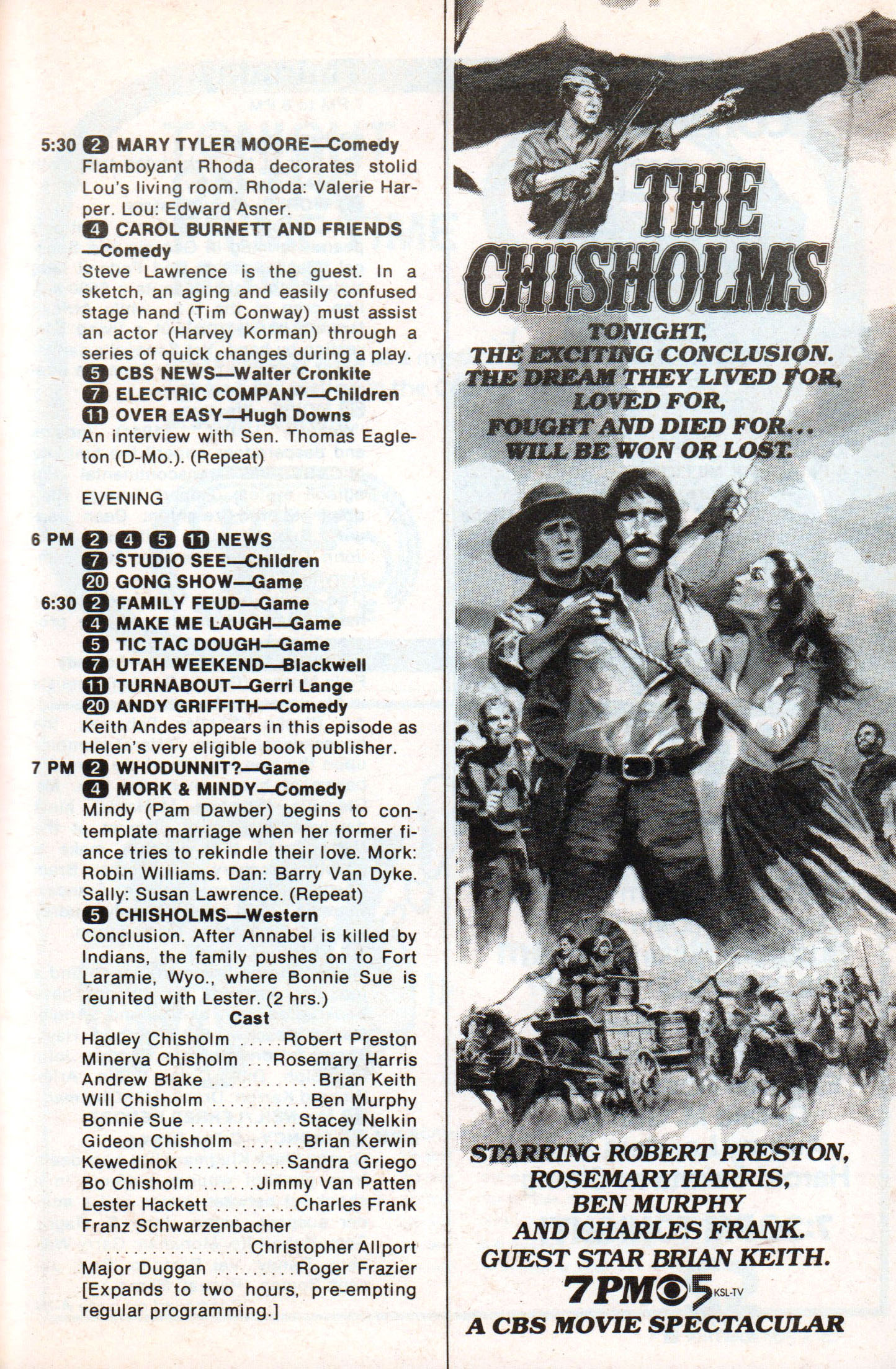 17. MARRIED: THE FIRST YEAR

With a sappy, corny opening like this, how could it have done anything but fail?  It lasted a total of four episodes.
18. SWEEPSTAKES

Like "The Love Boat" and "Fantasy Island" it consisted of different grade-Z guest stars each episode.  The setup here is that they win the lottery and we watch their lives change.  (Groan.) It lasted nine episodes.
19. MRS. COLUMBO

Peter Falk (the original Columbo) called this spin-off a "bad idea" and "disgraceful".  I couldn't agree more.  It lasted two seasons.
That same year, the show distanced itself from Columbo and changed the title of the show to "Kate Loves a Mystery".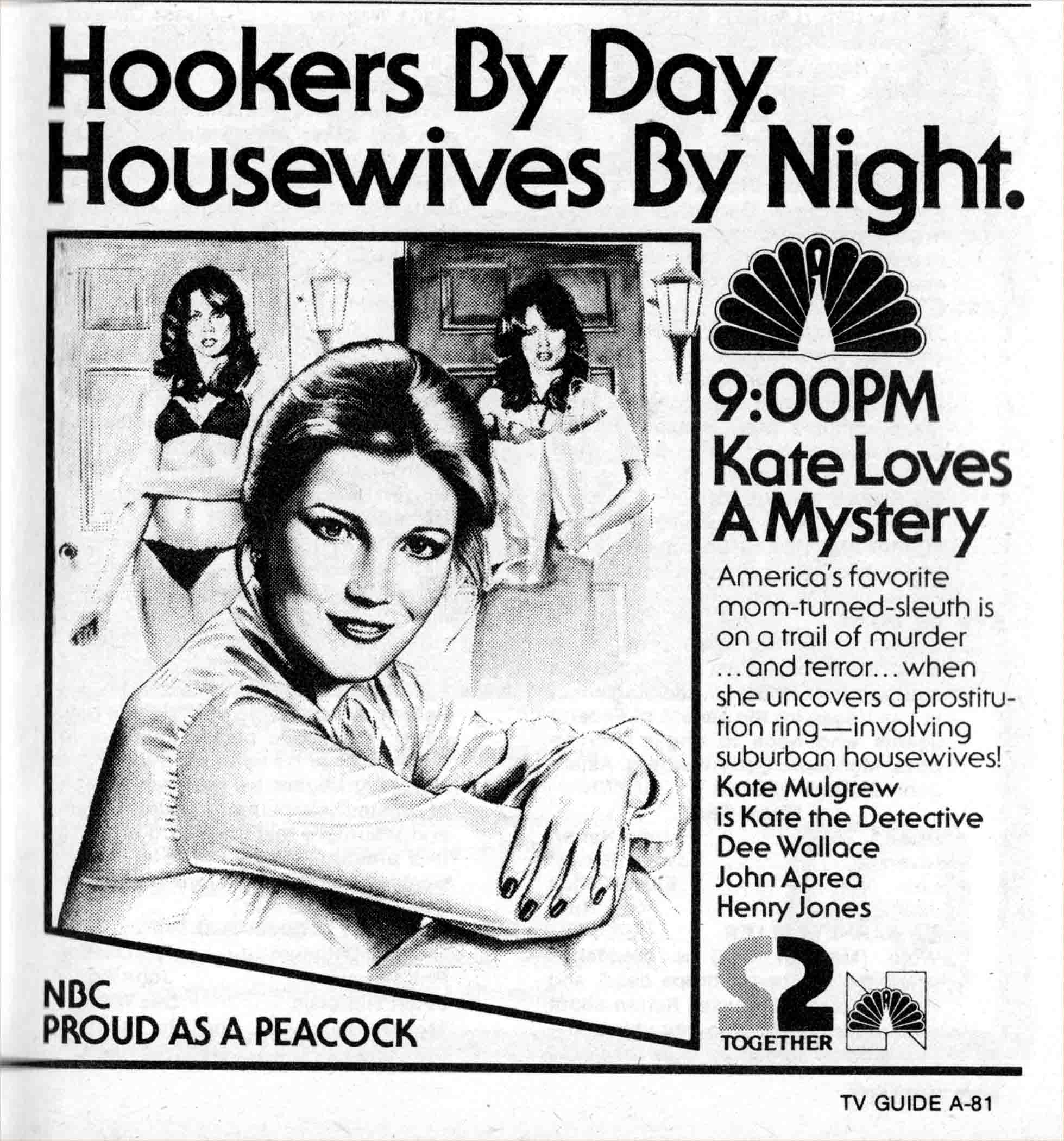 20. SALVAGE 1

Possibly the most ridiculous of them all.  Starring Andy Griffith as a junkyard owner who devises a plan to go to the moon.  Isaac Asimov served as scientific advisor (although, they clearly didn't listen to him much).  It started out with high ratings, but gradually dropped – lasting two seasons.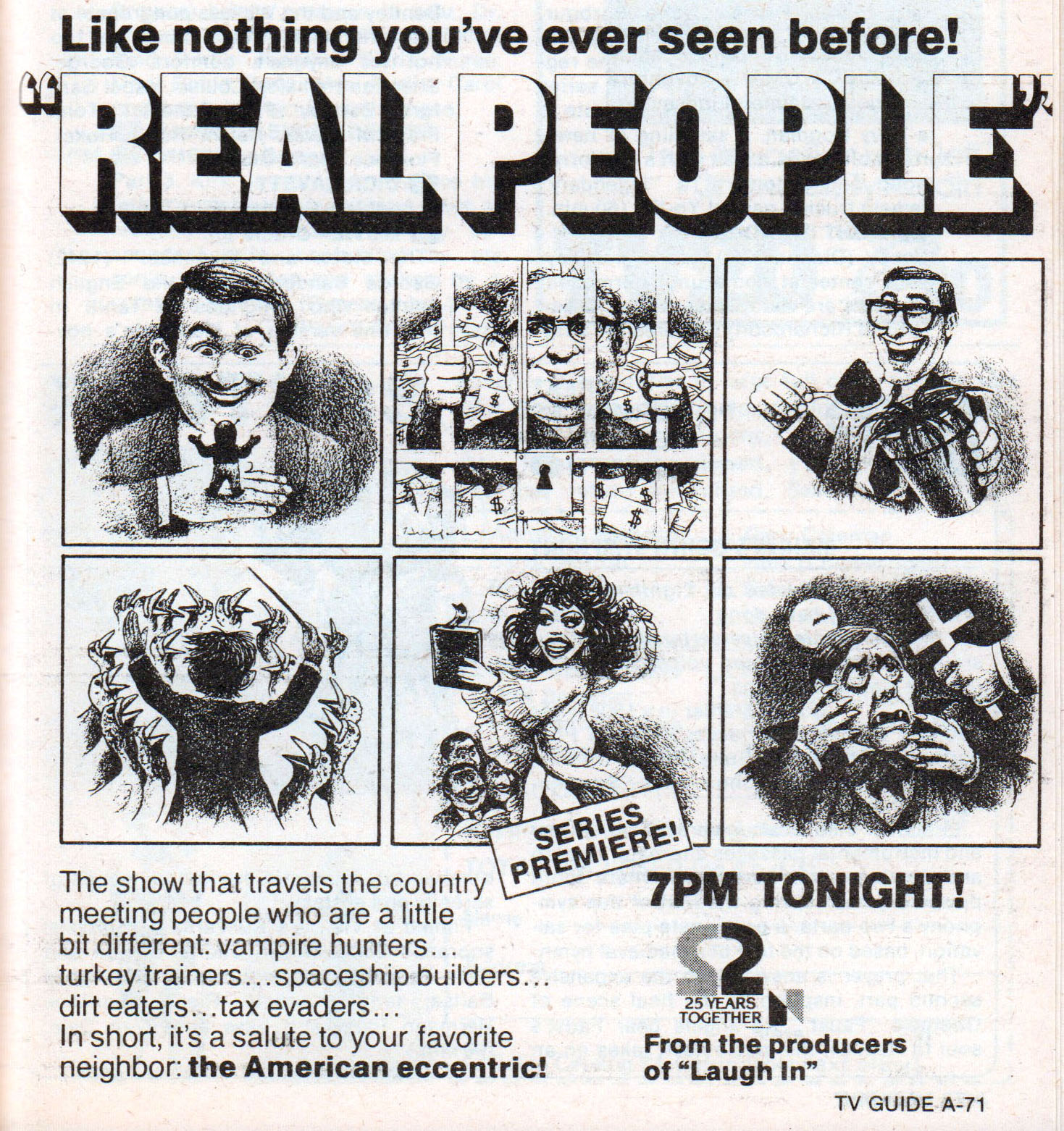 These weren't the only disasters to air during this turbulent season from January through May of 1979.  Also dropping like flies were: Harris & Company, Miss Winslow and Son, Presenting Susan Anton, The Mary Tyler Moore Hour, Friends, Little Woman (starring Eve Plum – Jan Brady!), Doctor's Private Lives, Dear Detective (starring Brenda Vaccaro), Supertrain…  the list goes on.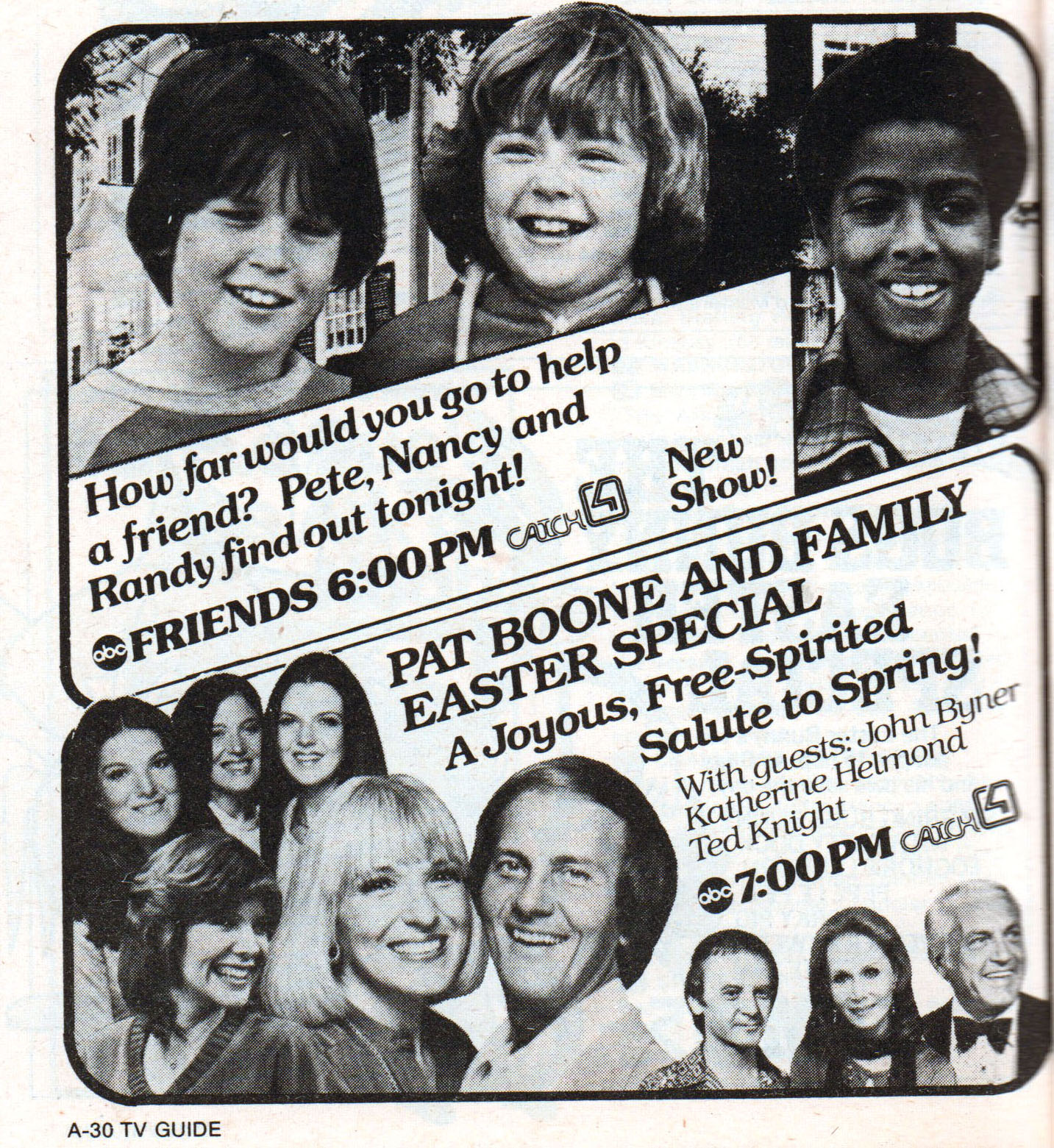 For every cloud there is a silver lining.  A few decent shows did emerge from this mess.  Real People, BJ and the Bear, and The Dukes of Hazzard also premiered and became legitimate successes.