I don't know about you, but nothing warms my heart more than the sight of a photograph of kid at a personal computer in the 1980s. A pleasant whiff of nostalgia mixed with interesting paleo-technology, makes for a great image.  Let's have a look at a handful of images of kids and families as history was being made: when computers first entered our schools and homes…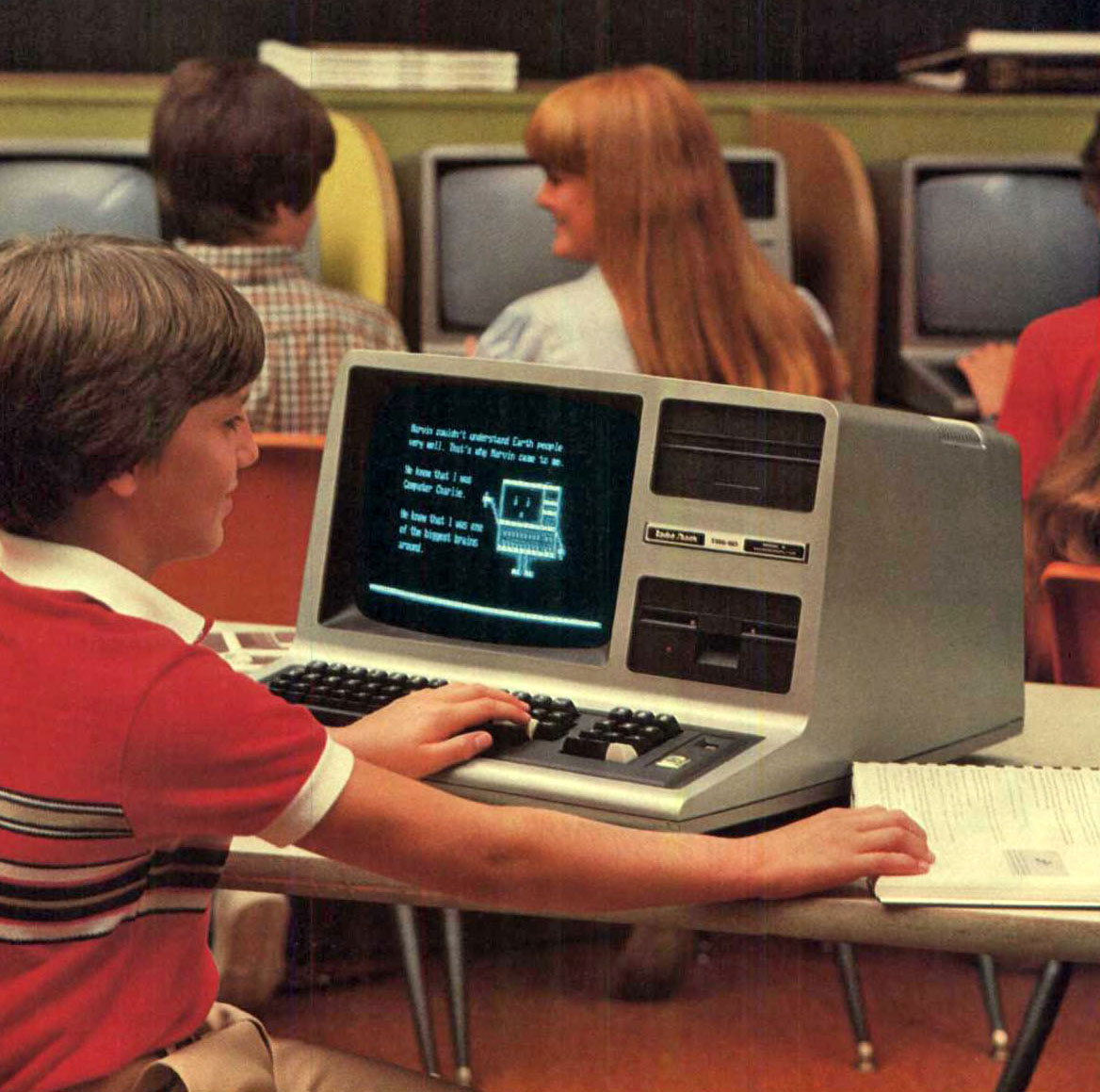 On the old Radio Shack display: "Marvin couldn't understand Earth people very well.  That's why Marvin came to me. He knew that I was Computer Charlie. He knew that I was one of the biggest brains around."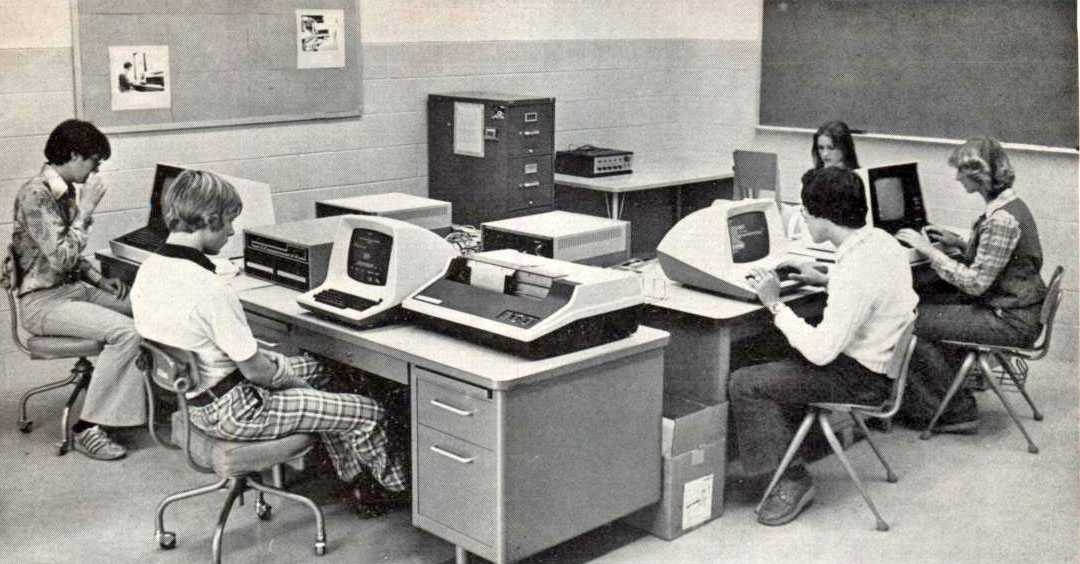 From 
Kilobaud Microcomputing
magazine, 1979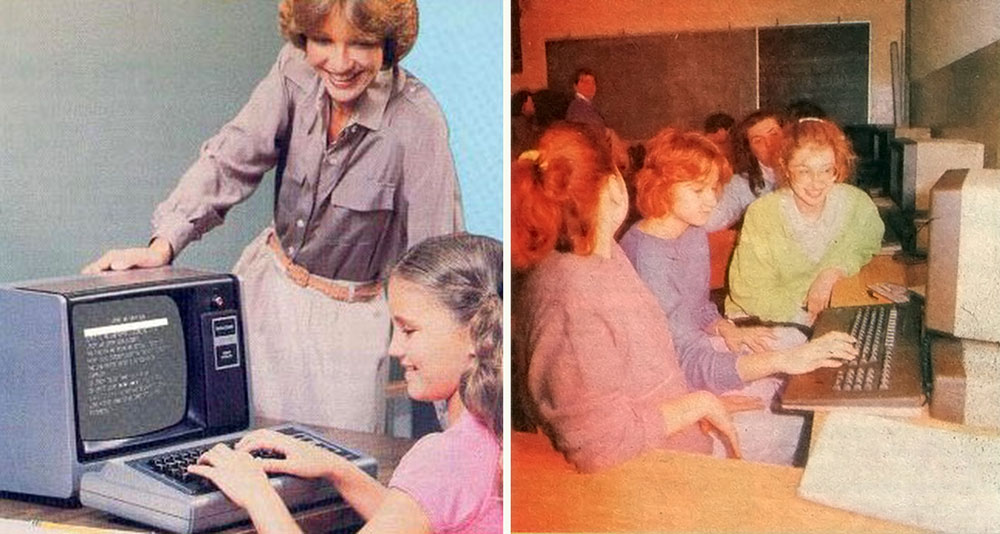 (L) From a 1981 Radio Shack catalog, (R) from a 1988 issue of Računari; for a look at the glorious covers of this Yugoslavian computer mag, click here.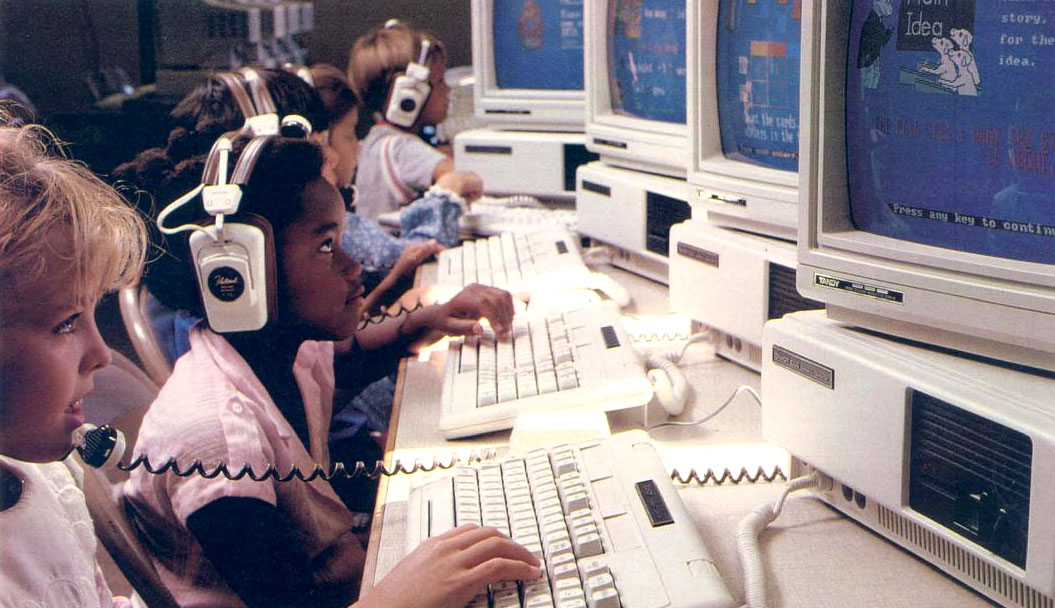 From a 1988 Radio Shack catalog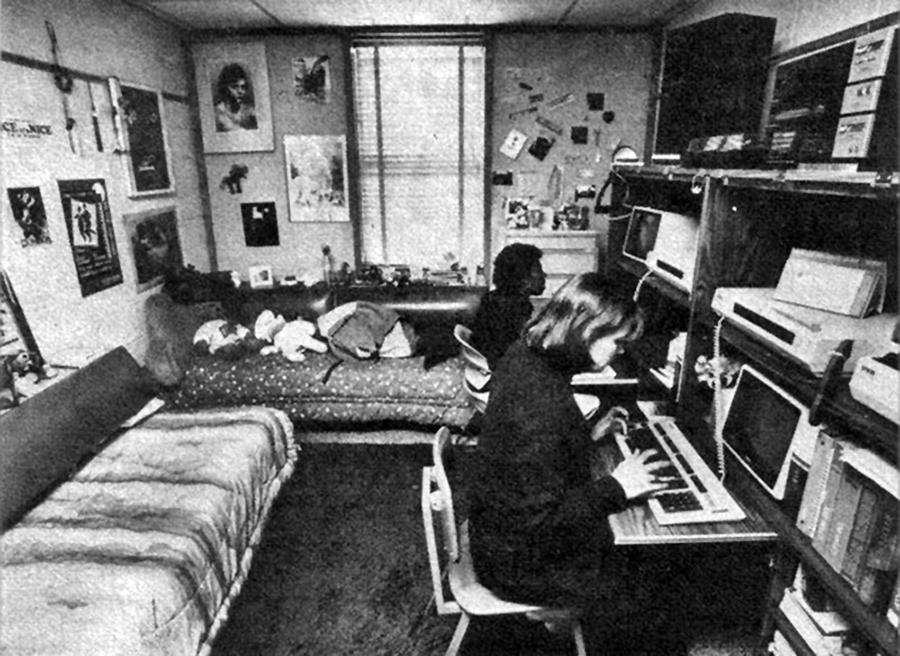 1987 Teenagers who could really have used wireless keyboards.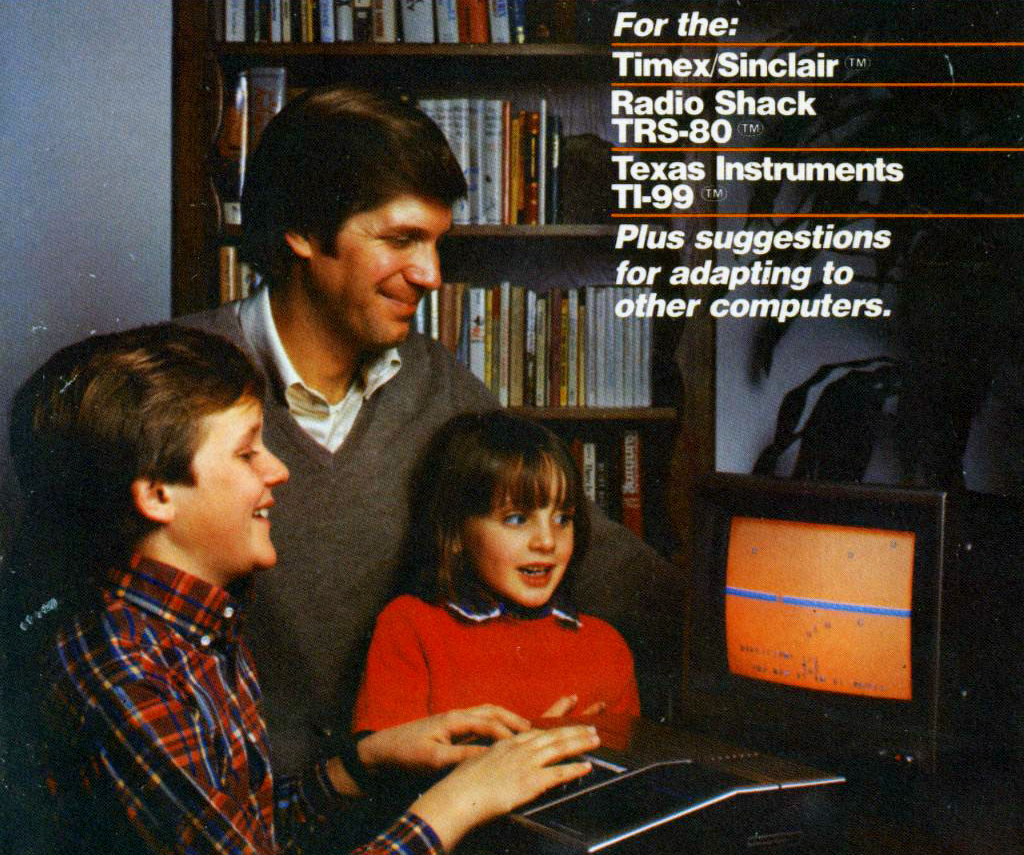 I can't quite tell what this boy is doing on the computer – I just know he's loving every minute of it.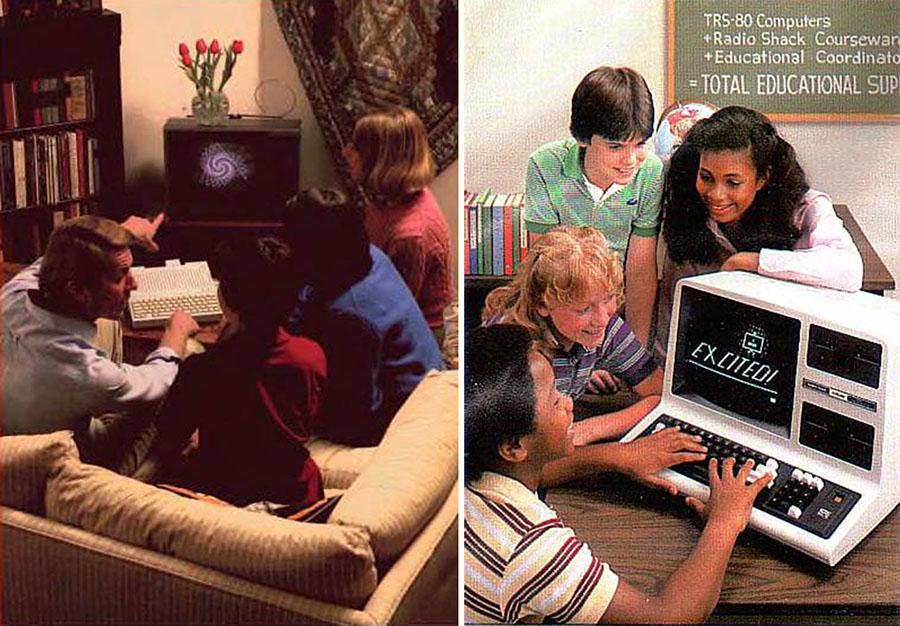 (L) From the cover of the Apple II reference manual, (R) This kid is "EXCITED!" by his school's new TRS-80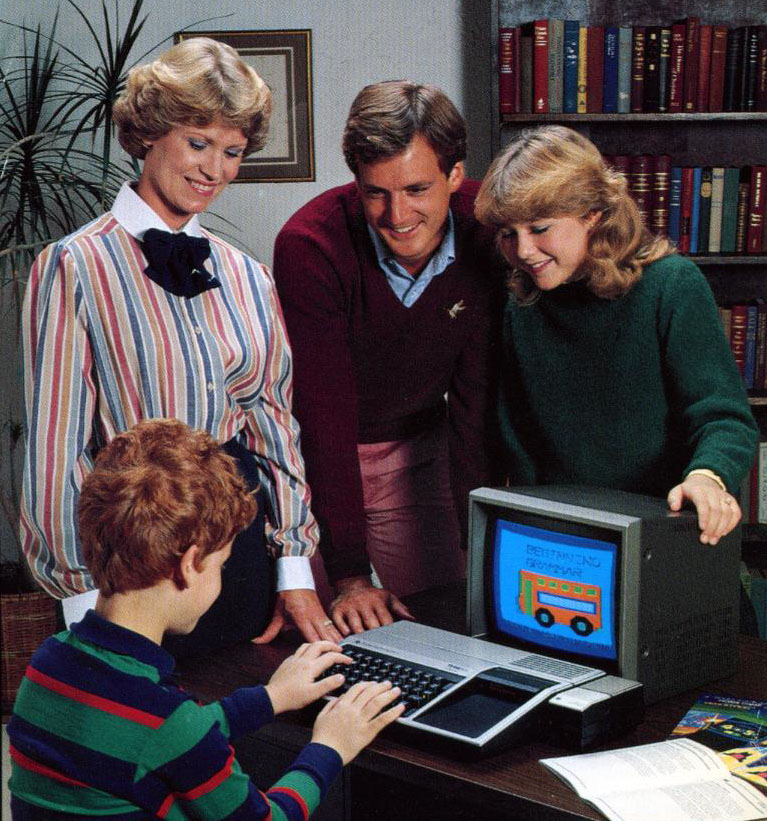 From the 1983 book: How to Feel at Home with a Home Computer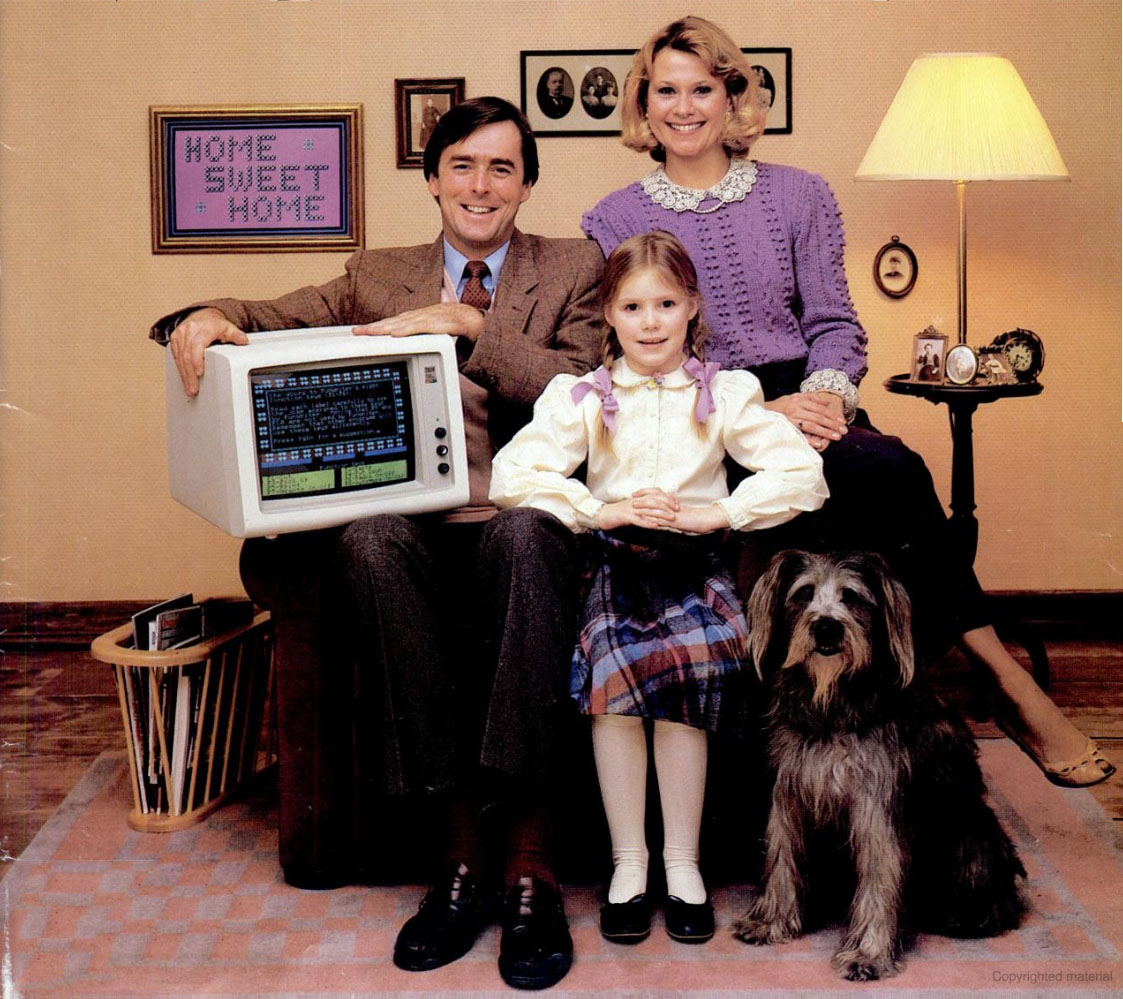 From New York magazine, January 1984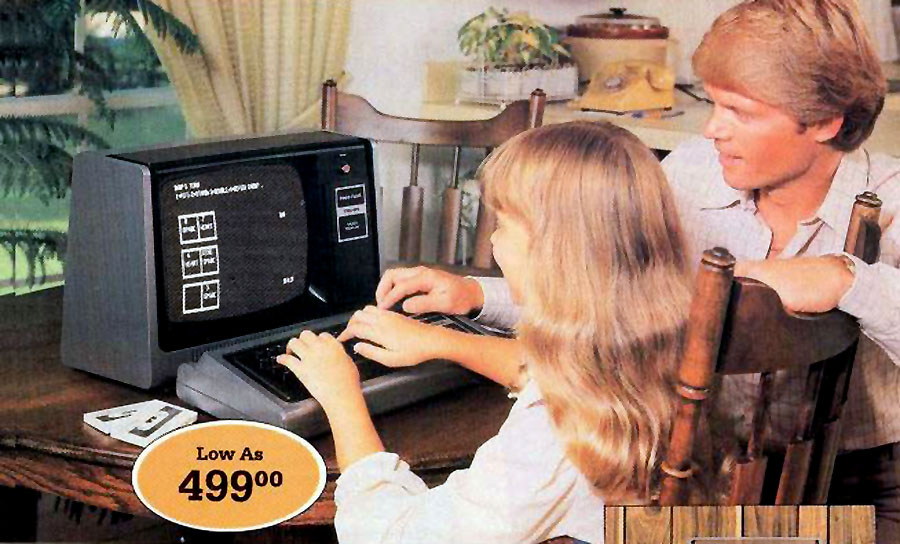 Radio Shack 1981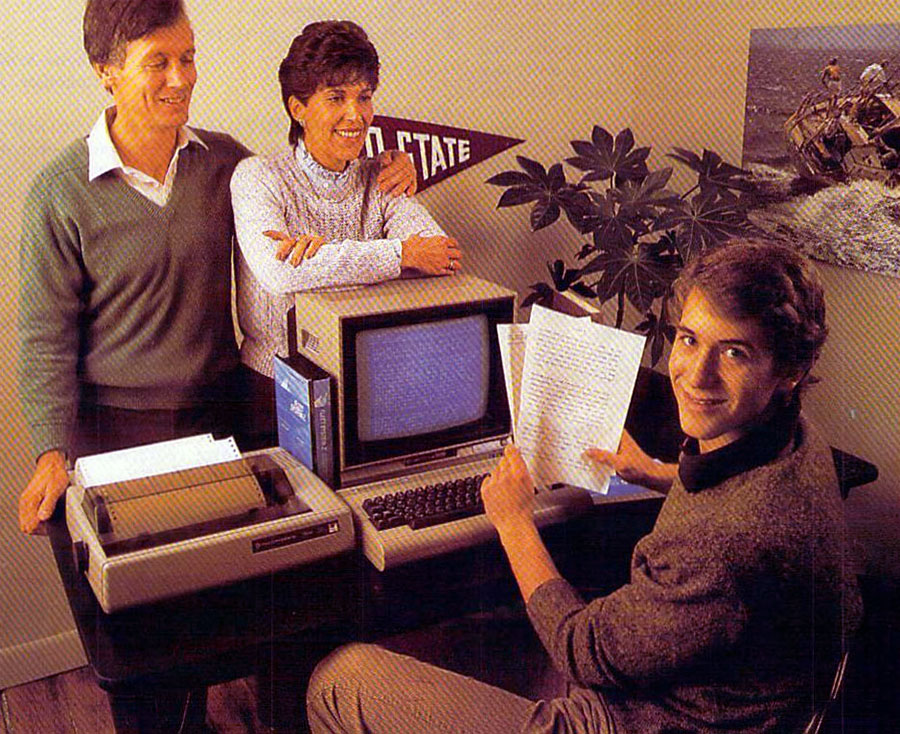 Personal
Run magazine, March 1985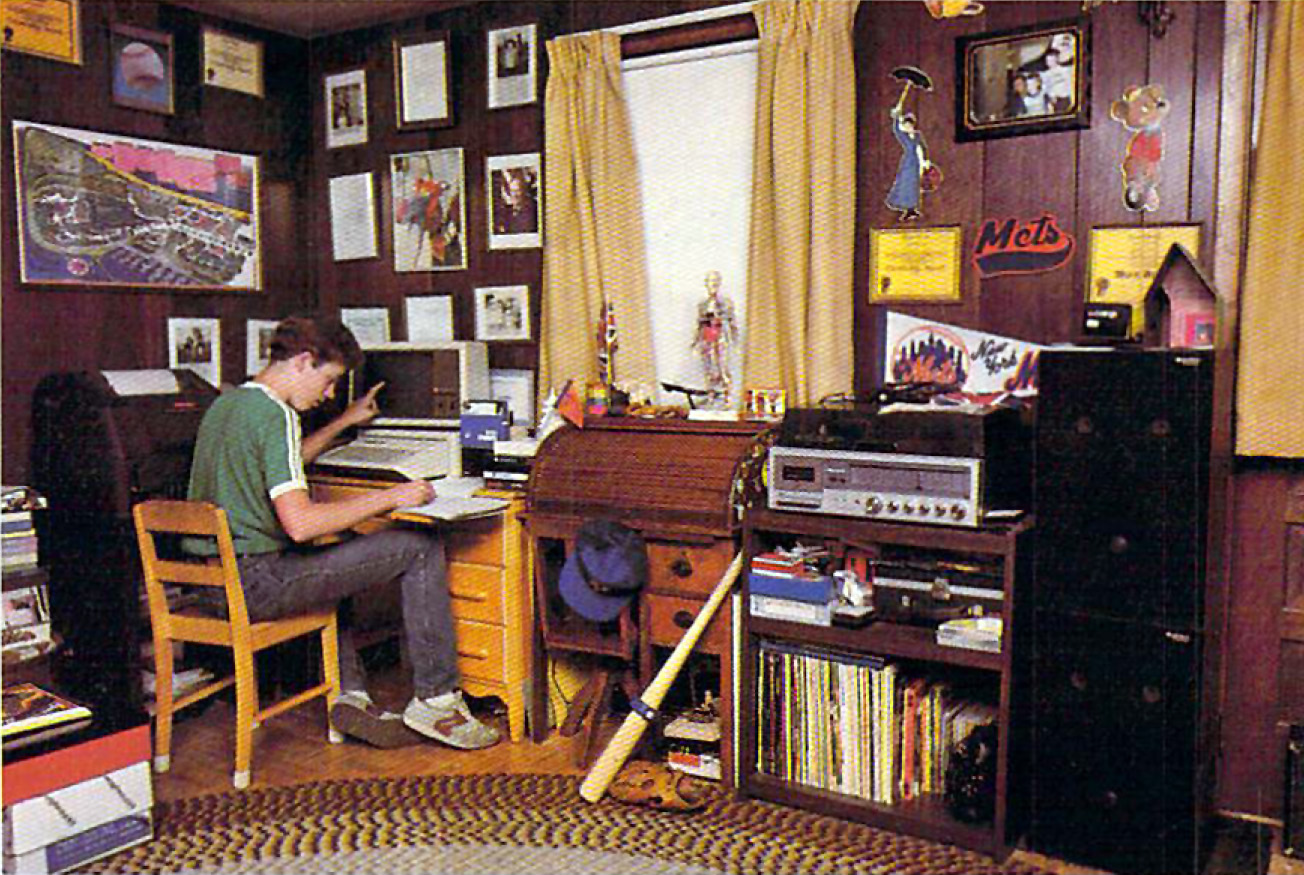 From Family Computing magazine, October 1983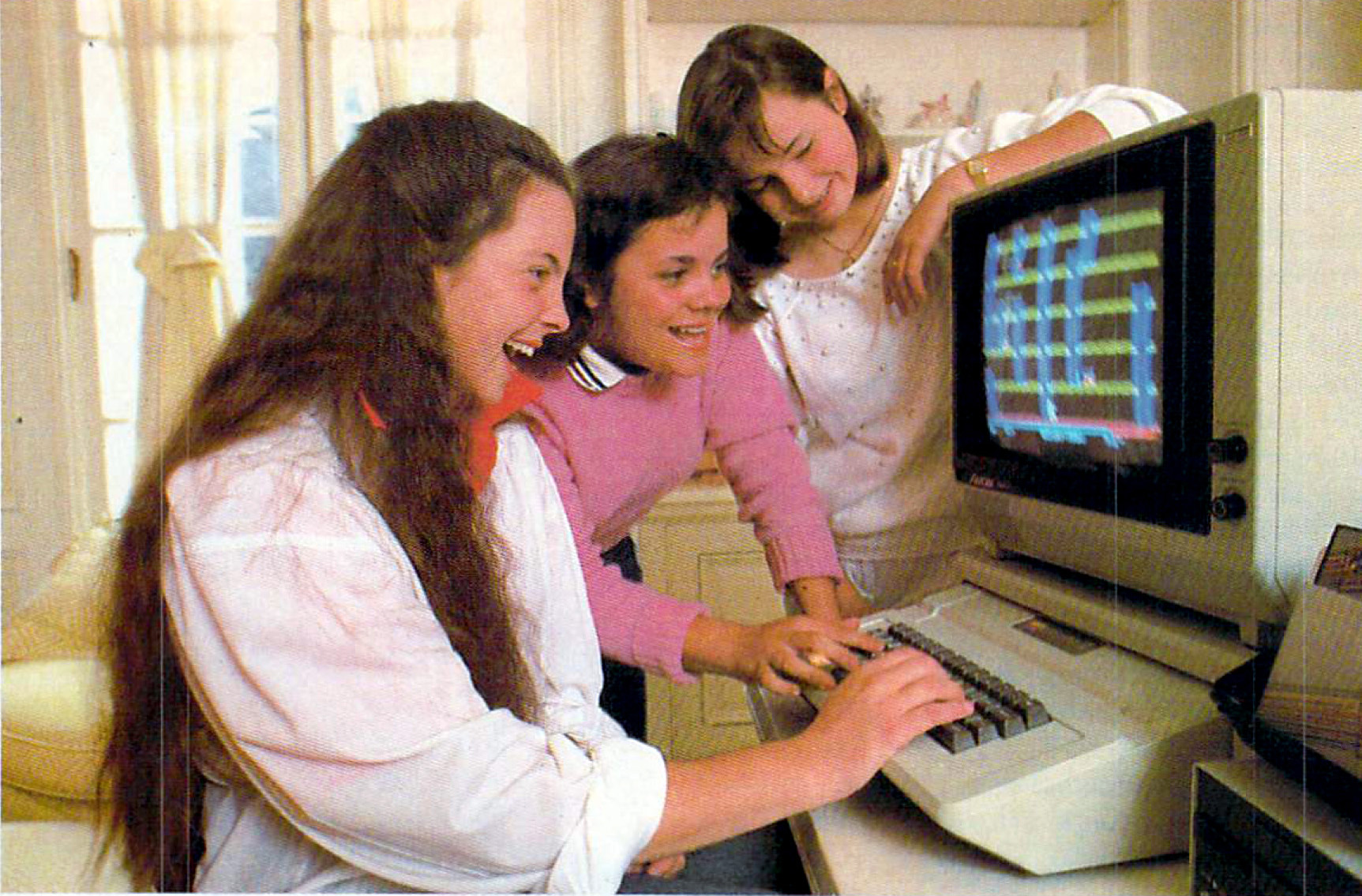 From  magazine, February 1984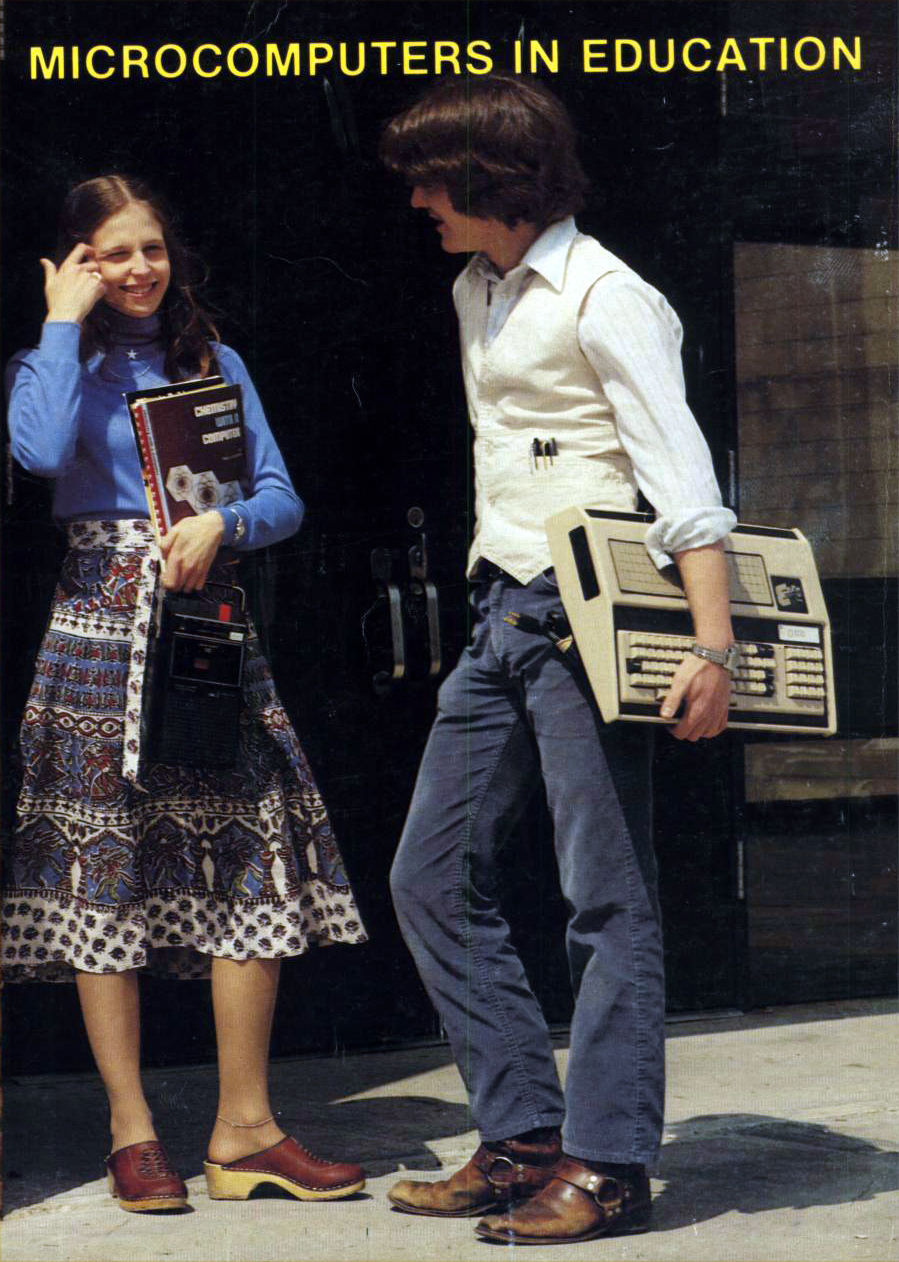 From the cover of Kilobaud Microcomputing magazine, June 1980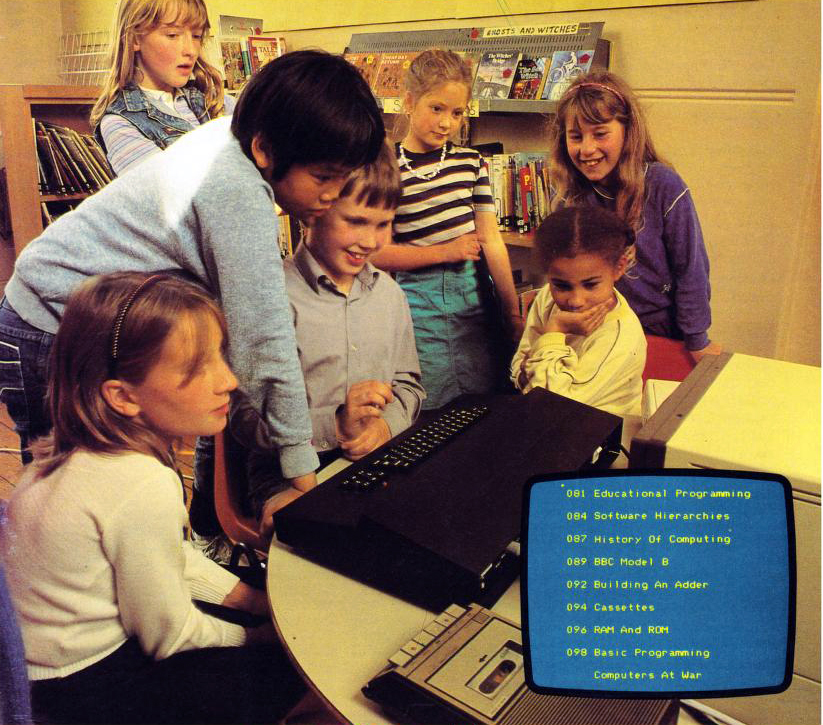 From the cover of The Home Computer Course 5: Mastering Your Home Computer in 24 Weeks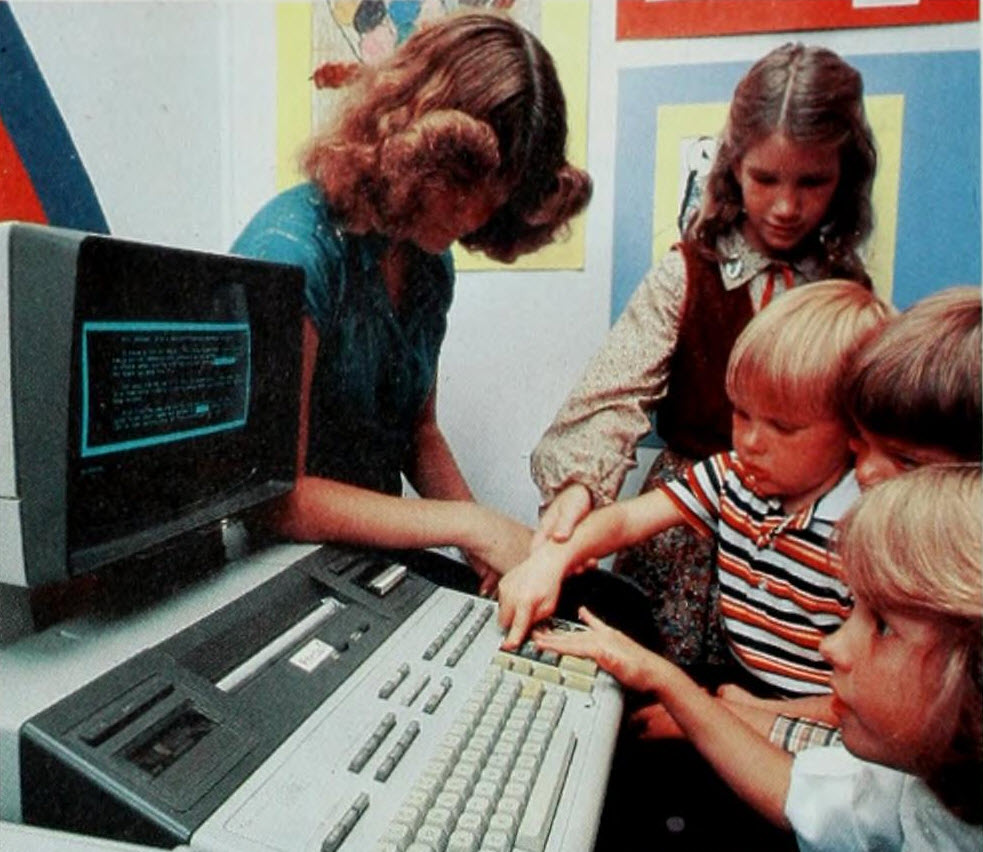 From the book, Living with Computers by Patrick G. Mckeown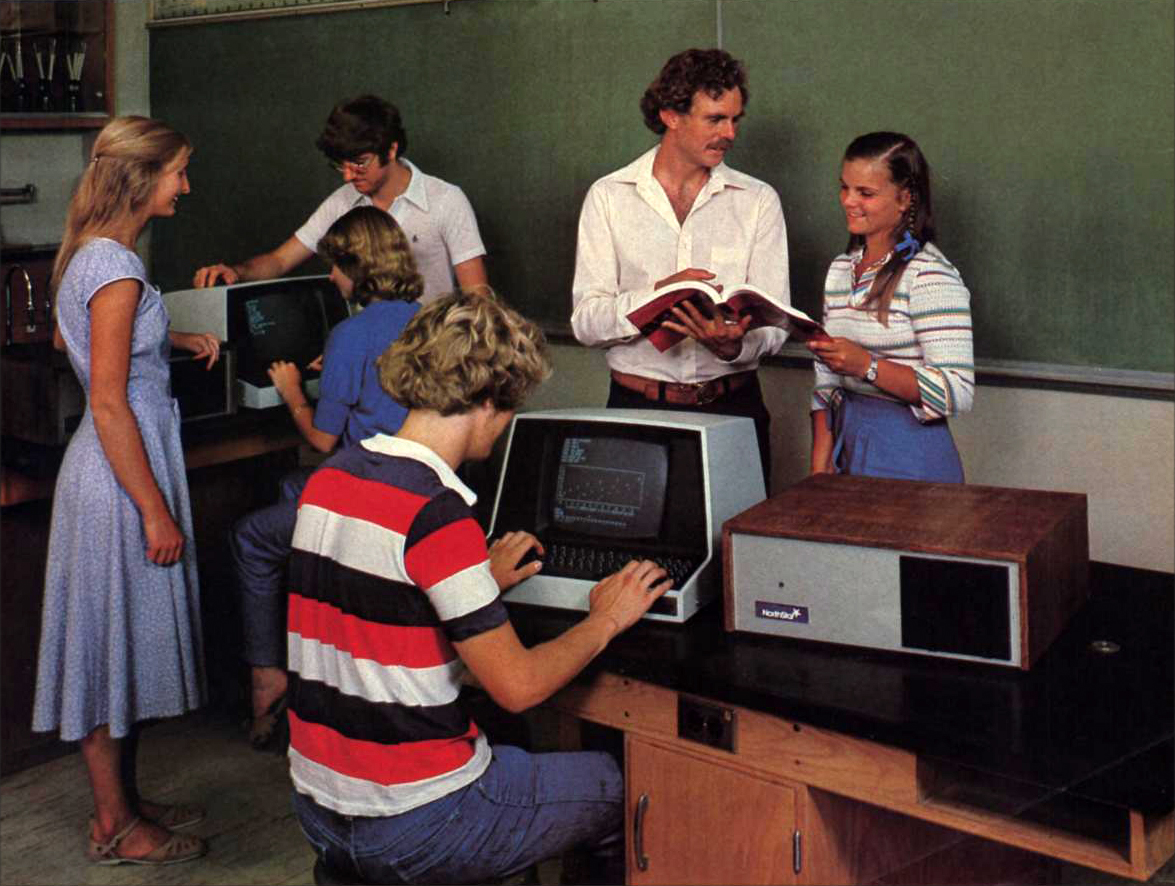 From the cover of Creative Computing magazine, March 1980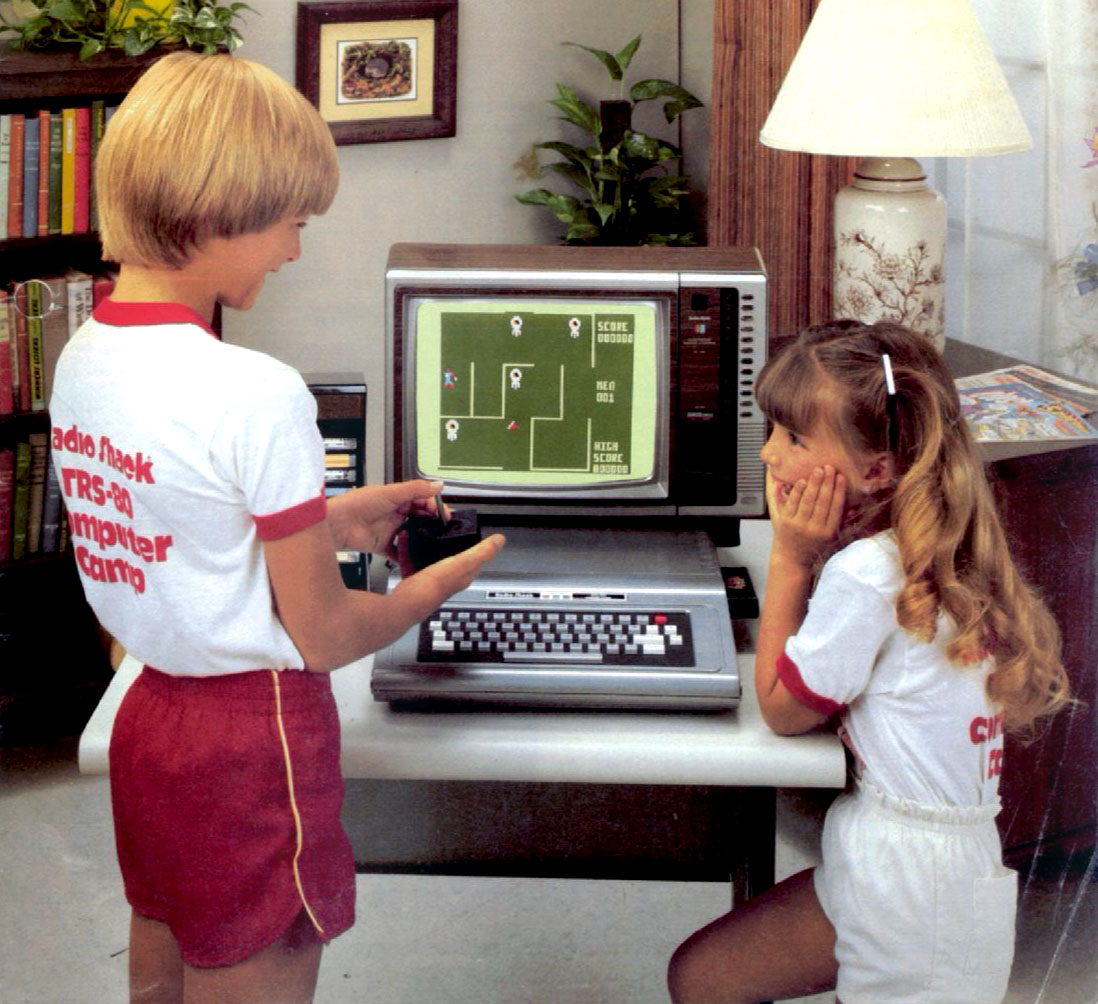 TRS-80 Microcomputer News, July 1983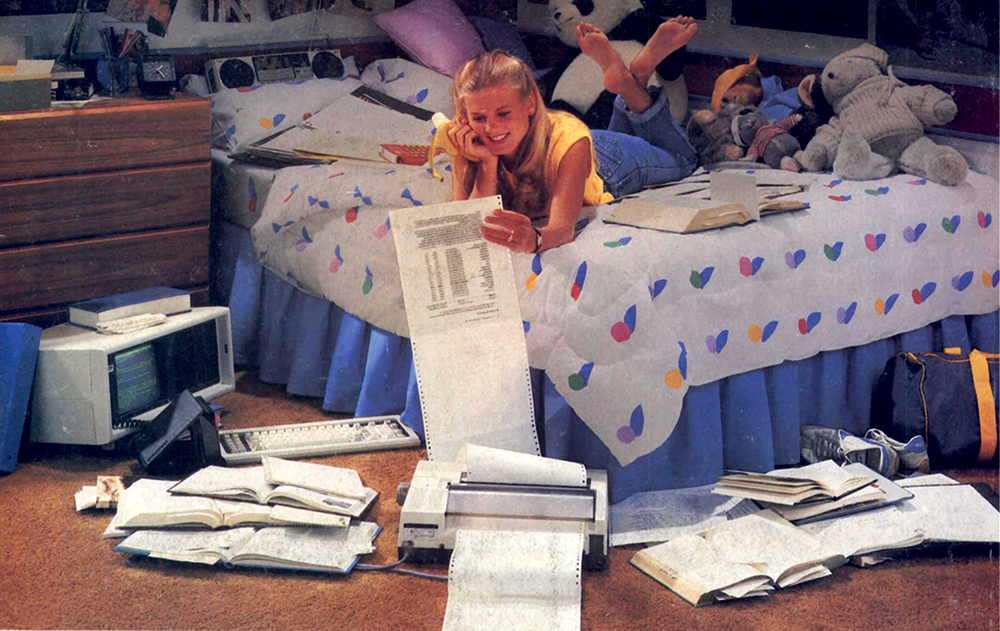 Detail from a 1985 Datasouth advertisement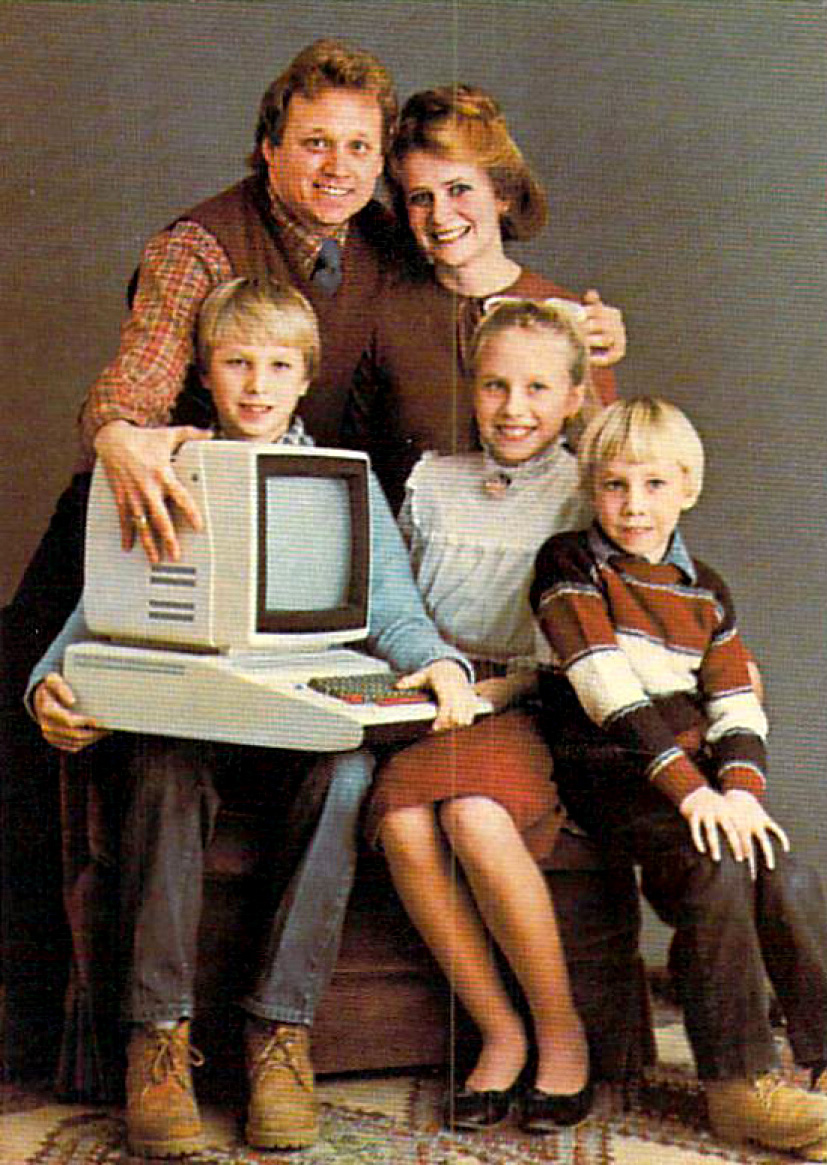 From Family Computing magazine, September 1983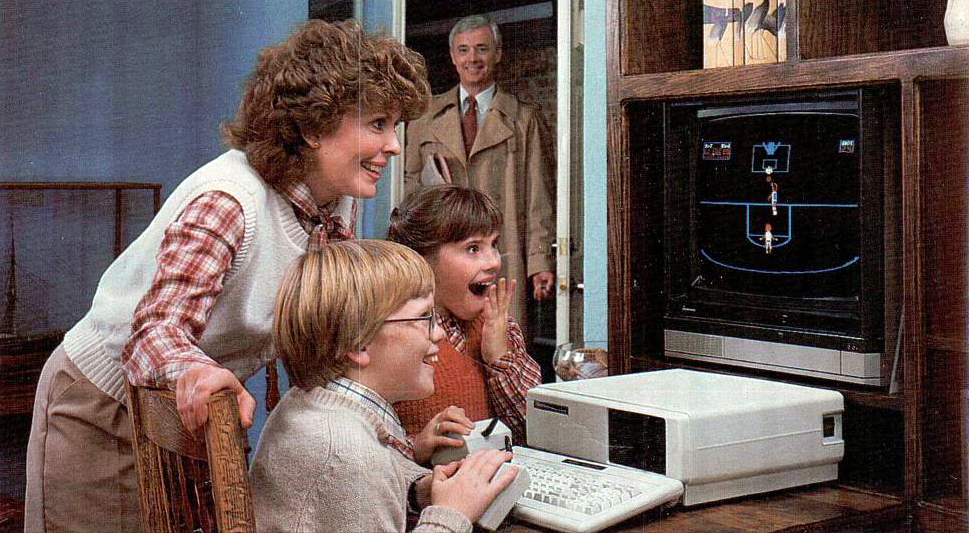 Detail from a 1985 Tandy 1000 advertisement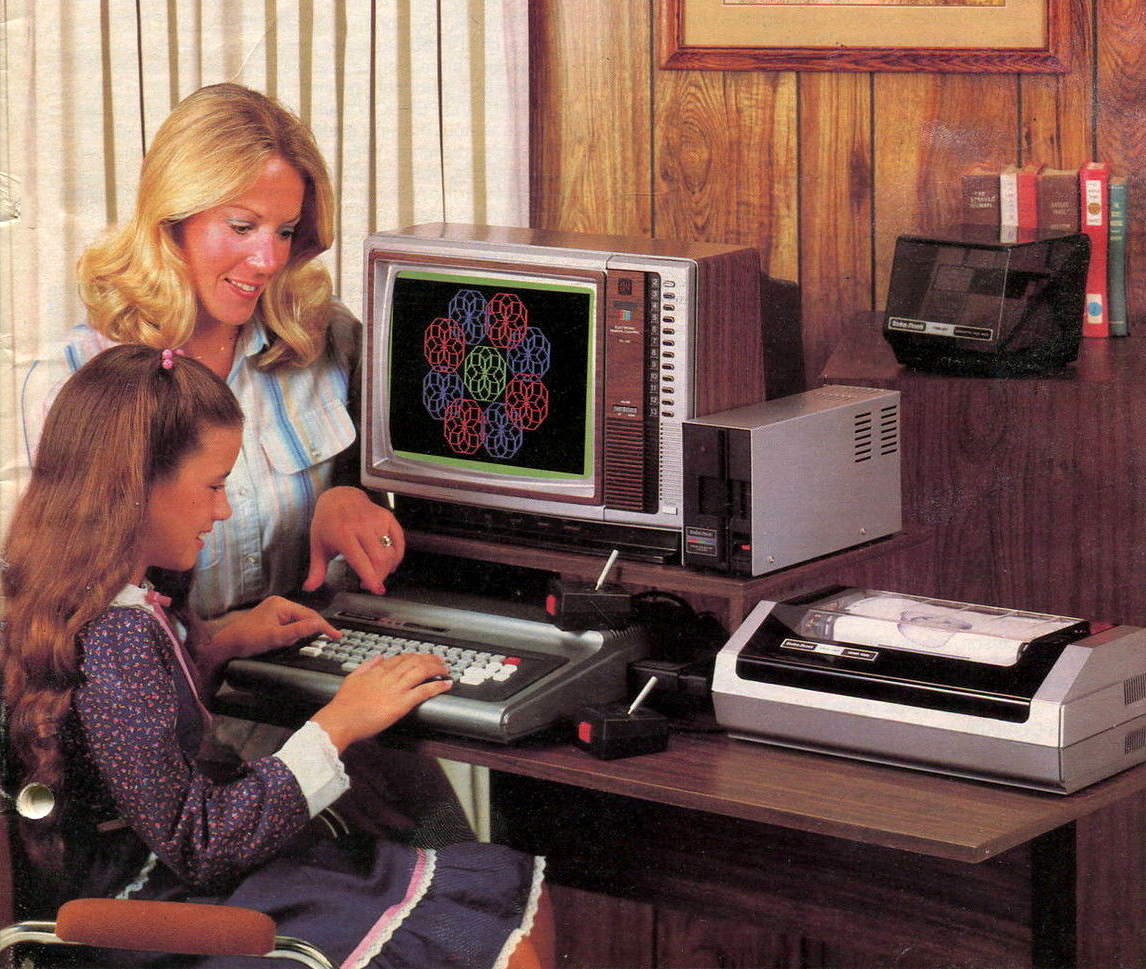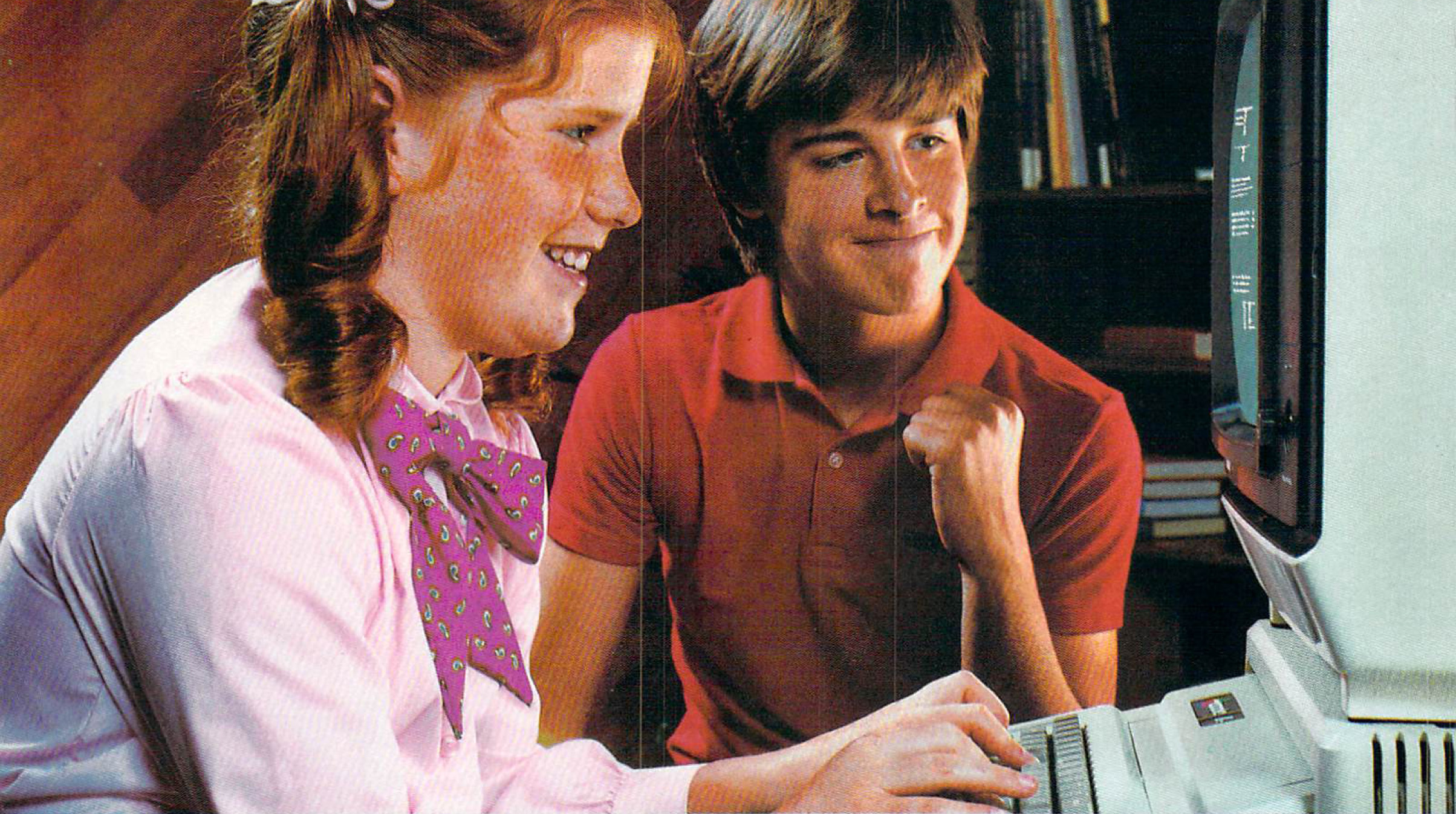 Ad from Family Computing magazine, September 1983