"Your Computer" magazine was touted as "Britain's biggest selling home computer magazine". It lasted from 1981 to 1988 and focused on home computers, a new and booming market.  Let's have a look through a couple issues, one from 1983, the other from '84..
APRIL 1983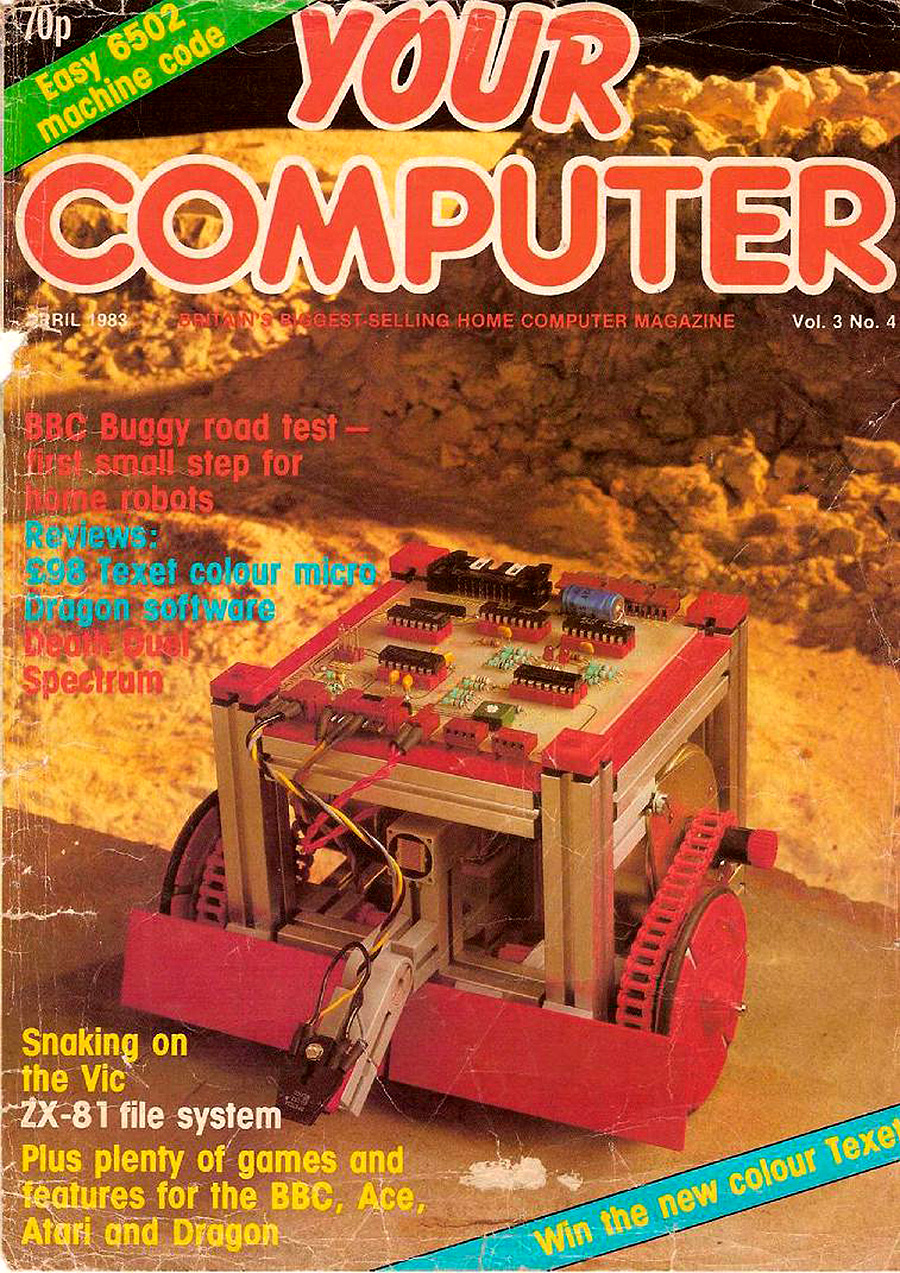 The cover for this issue isn't exactly thrilling – featuring the sad "BBC Buggy" of which the magazine exclaims: "At last a robot that you can just plug in to your computer!"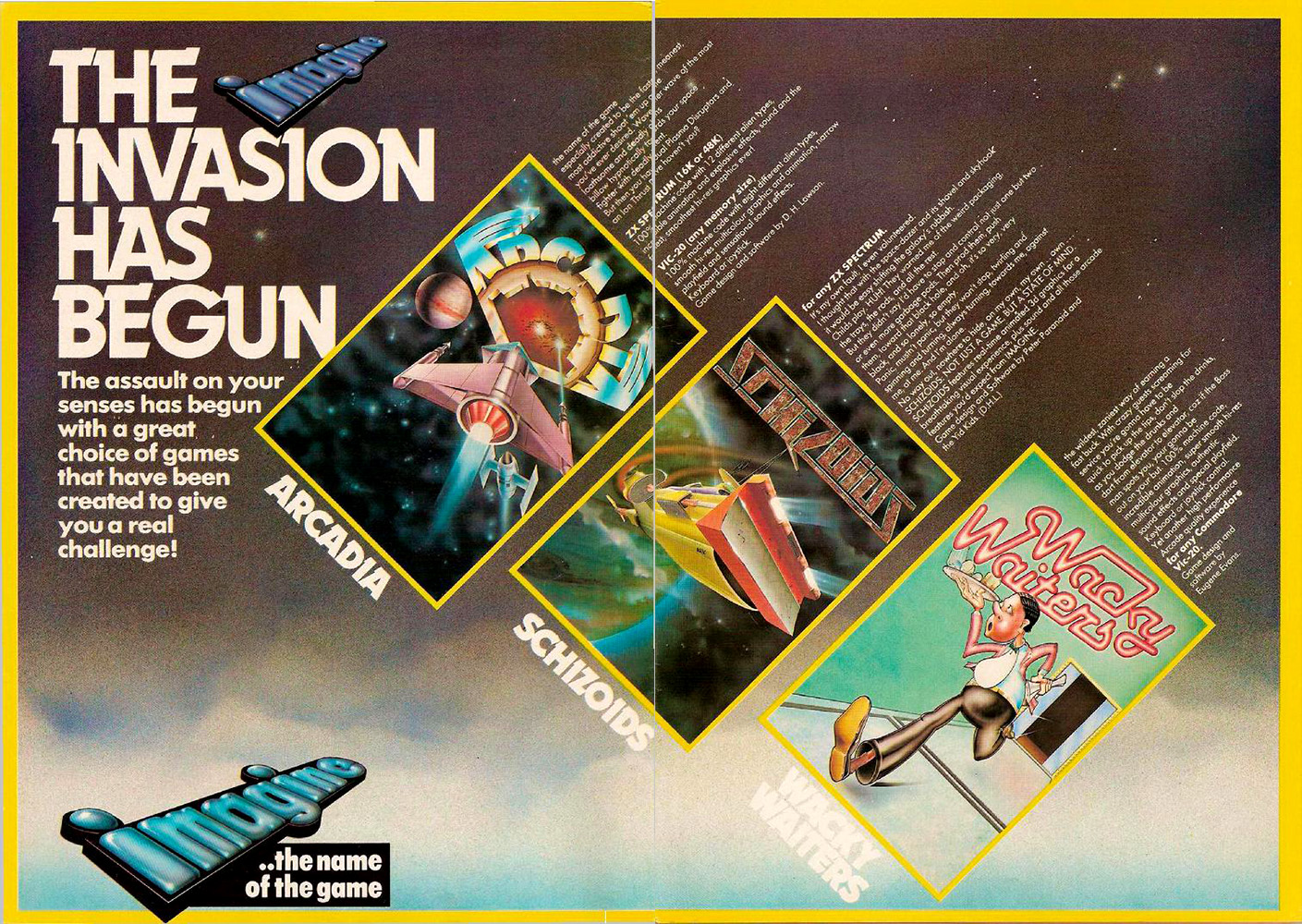 If you remember PC games from the early eighties, you'll know that "assault on your senses" may be a bit hyperbolic.  The box art for these games always held such promise; if "Schizoids" was even half as good as the airbrushed cover, it would be worth the money.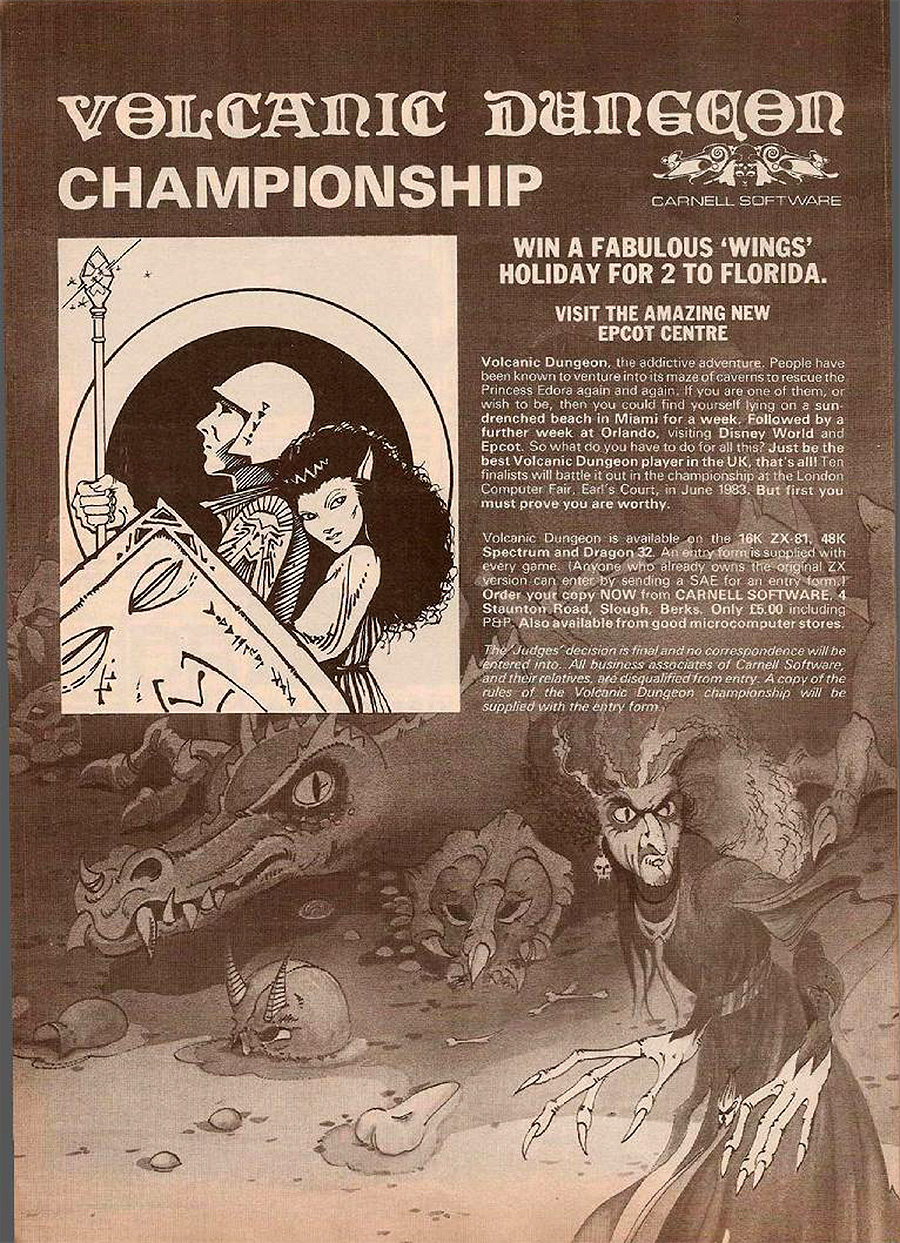 "Just be the best Volcanic Dungeon player in the UK" and you can win a trip to Epcot Center!  I'm sure the graphics were less than stellar, but the advertising artwork is impressive.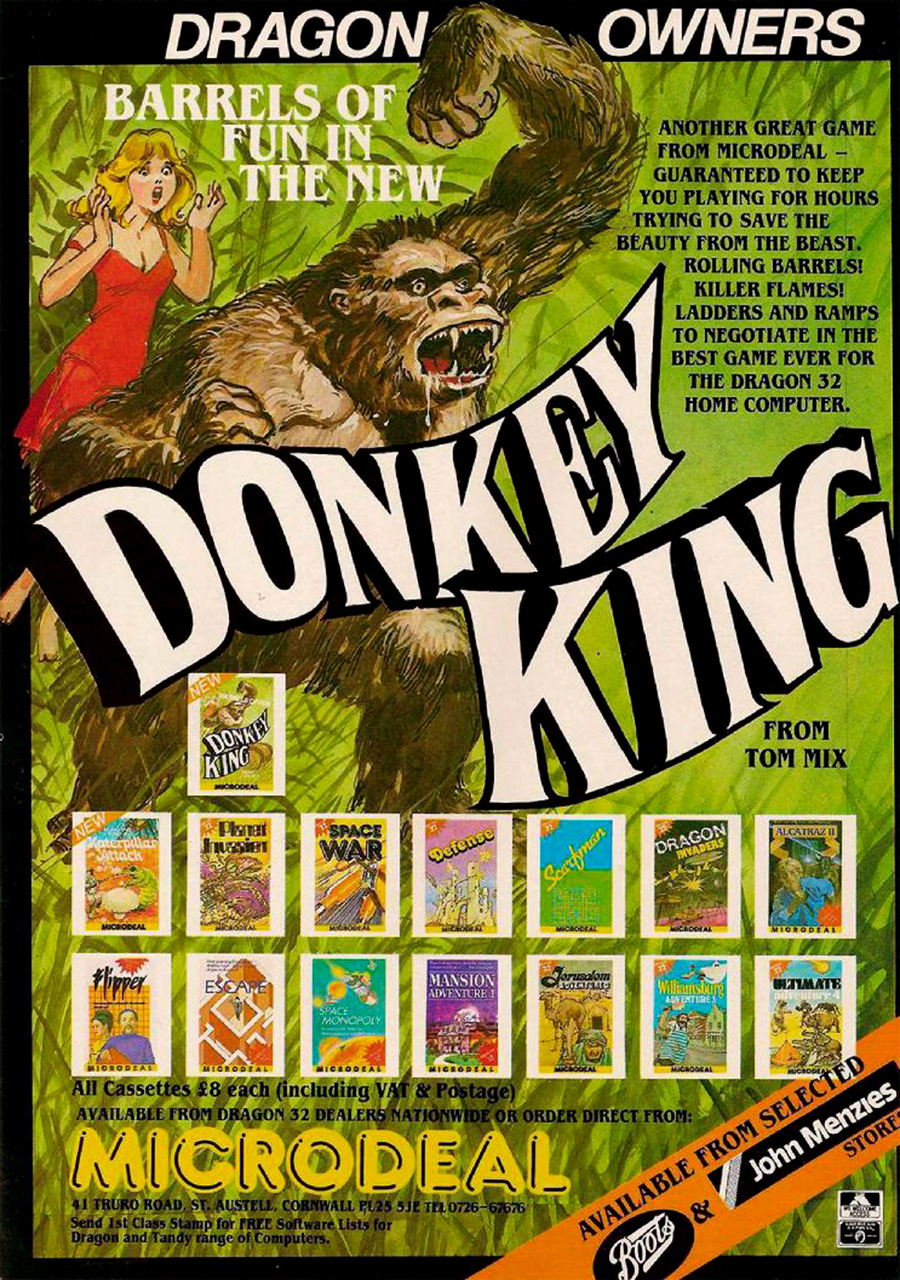 I don't know that I've ever seen Donkey Kong portrayed in such a ferocious manner before; he's usually such a likable brute.  Of course, this is Donkey KING – which is a totally different thing… I think.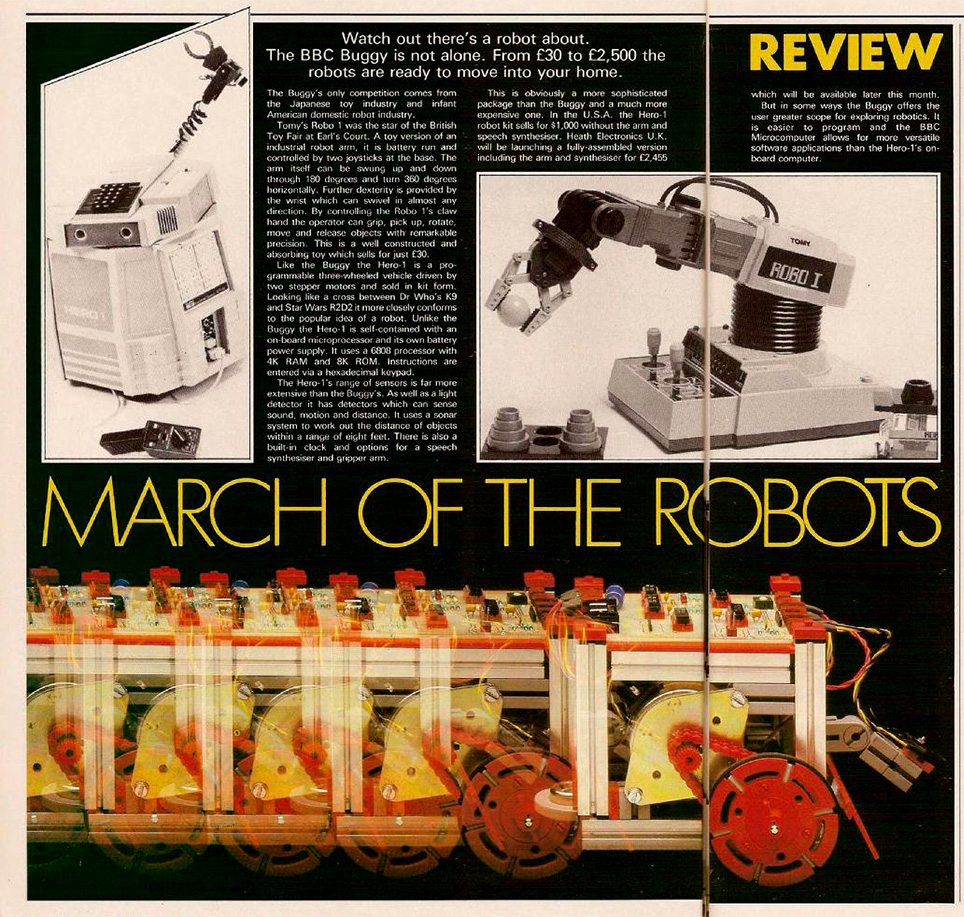 Well, they've been saying that robots are coming to our homes for at least six decades now, and I'm still waiting.  When they do arrive to cook our pot roasts and clean the carpets, I'm sure it will be a quick step to enslaving the human race. I think it's still worth it.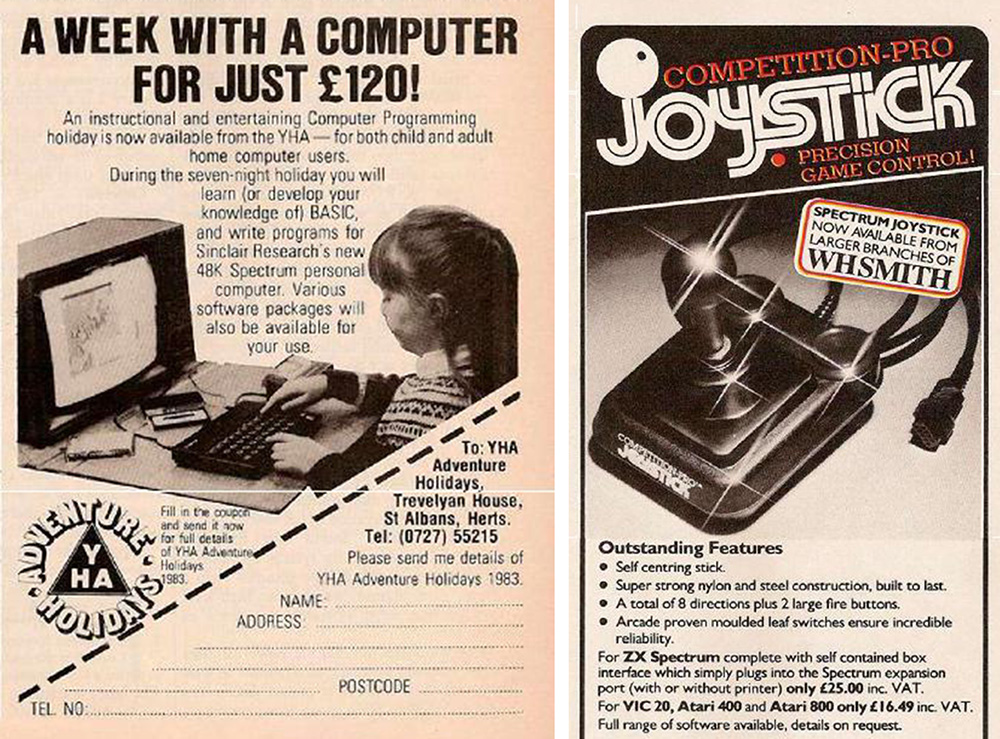 (L) "A week with a computer for just £120!"  – now, we'd pay that to get them away from a computer!  (R) Life was much simpler when video game controllers didn't have twenty buttons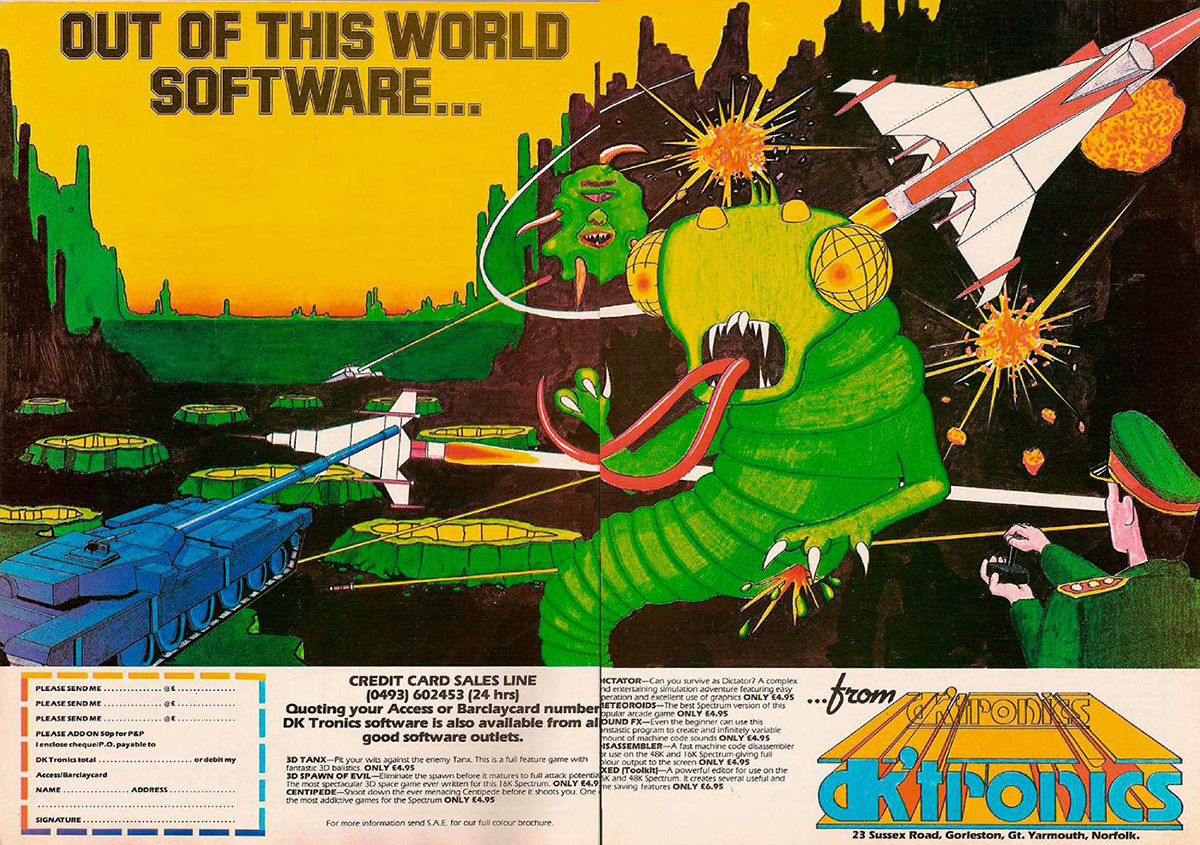 A pretty crude illustration, looking like something I might have done in magic marker on my Trapper Keeper.  Yet, I love it.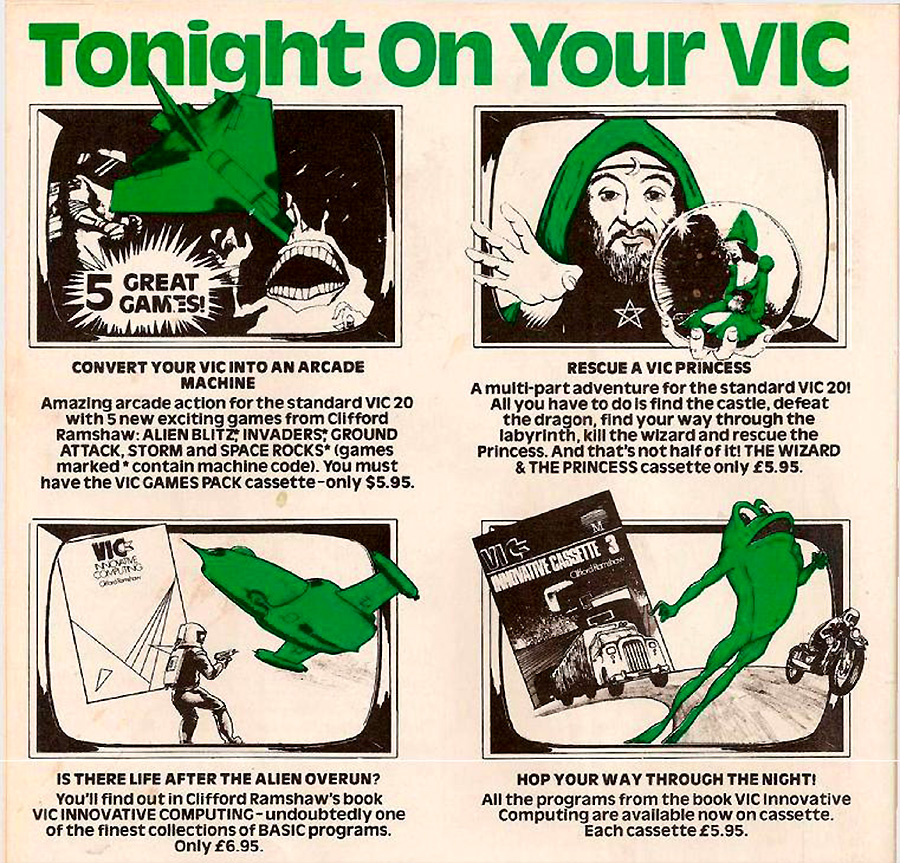 I actually owned a VIC-20.  I remember it with great affection; I recall getting a lot of joy from that 8-bit Christmas gift.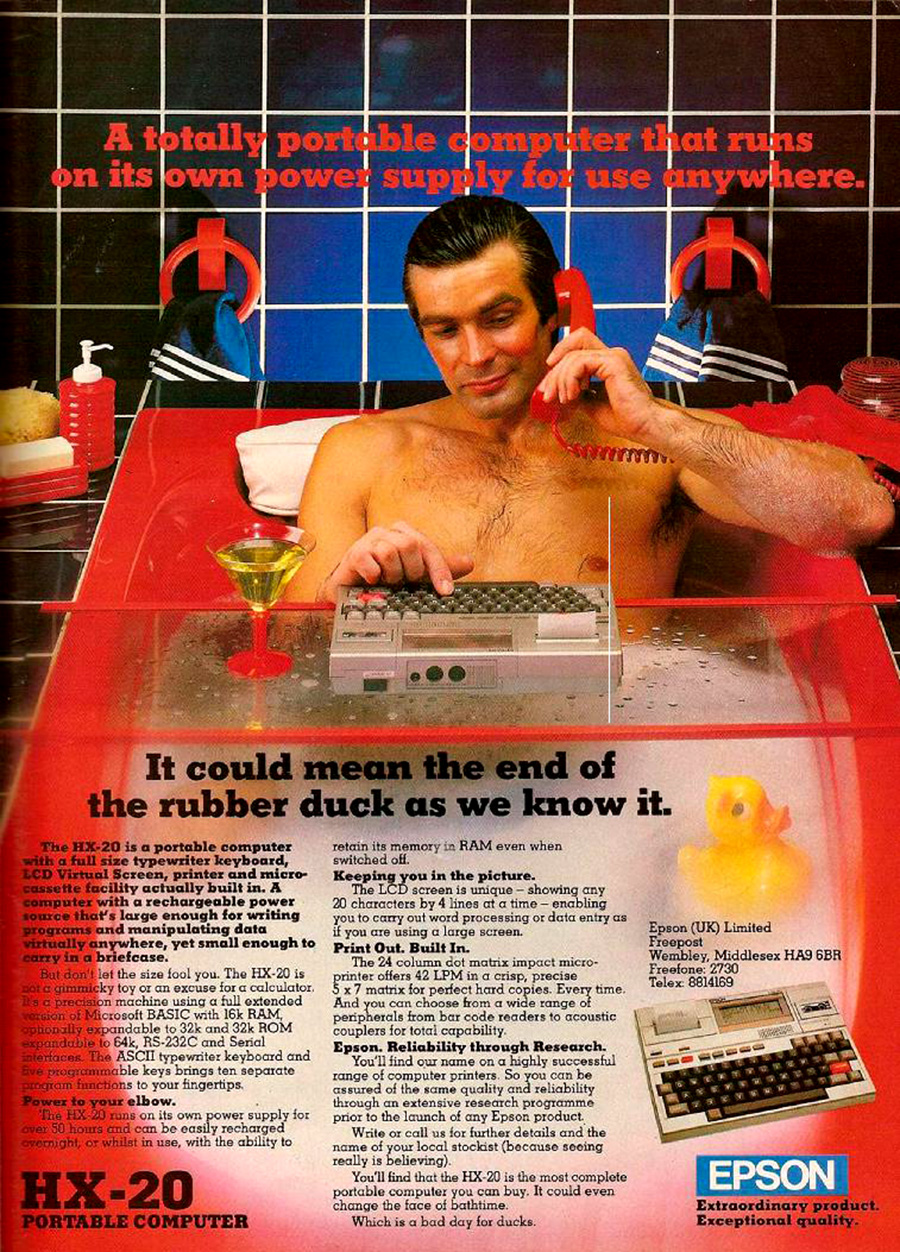 "…that runs on its own power supply for use anywhere"… does that just mean it uses a battery?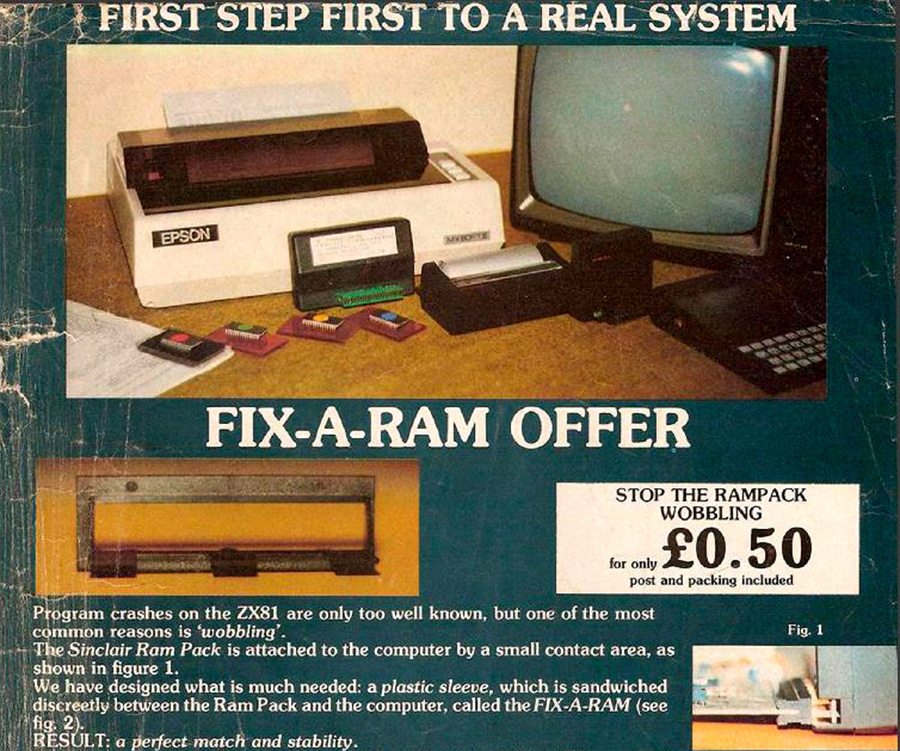 The RAM "Wobbling" Problem: of the ZX81: The RAM pack was top-heavy and had a habit of falling out of its socket at crucial points and crashing, losing anything that the user had typed in. Users turned to using sticky lumps of chewing gum or double-sided tape to cure what became known as the "RAM pack wobble" problem. (source)
FEBRUARY 1984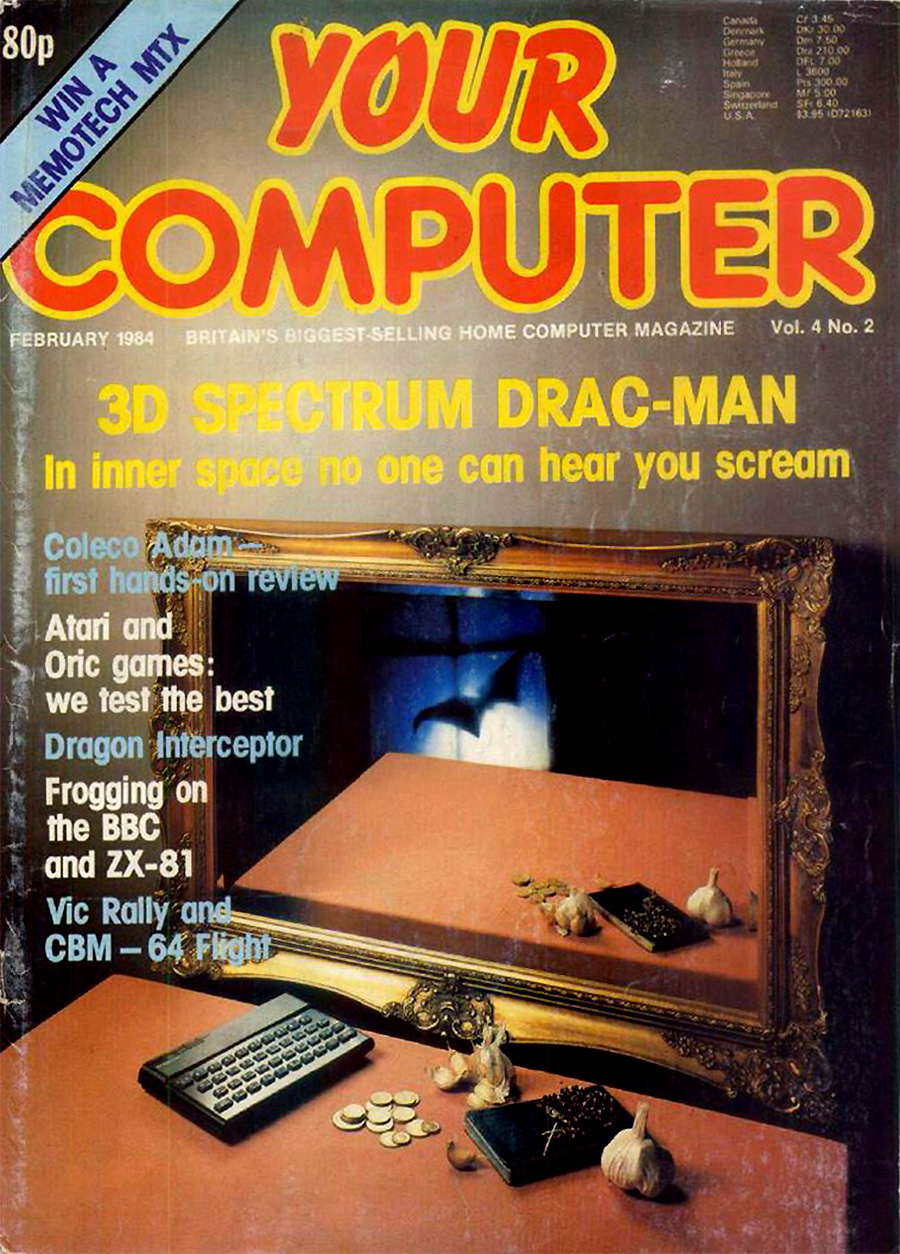 This month's featured game: 3D Drac-Man

A couple classic quotes here: "No! We haven't that on disk… but we have the latest DURAN DURAN"… and "Never heard of that cassette, but we have 'I Spit On Your Grave' in VHS or BETA'"
How odd that they reference "I Spit on Your Grave" – one of the most violent rape-revenge movies of all time!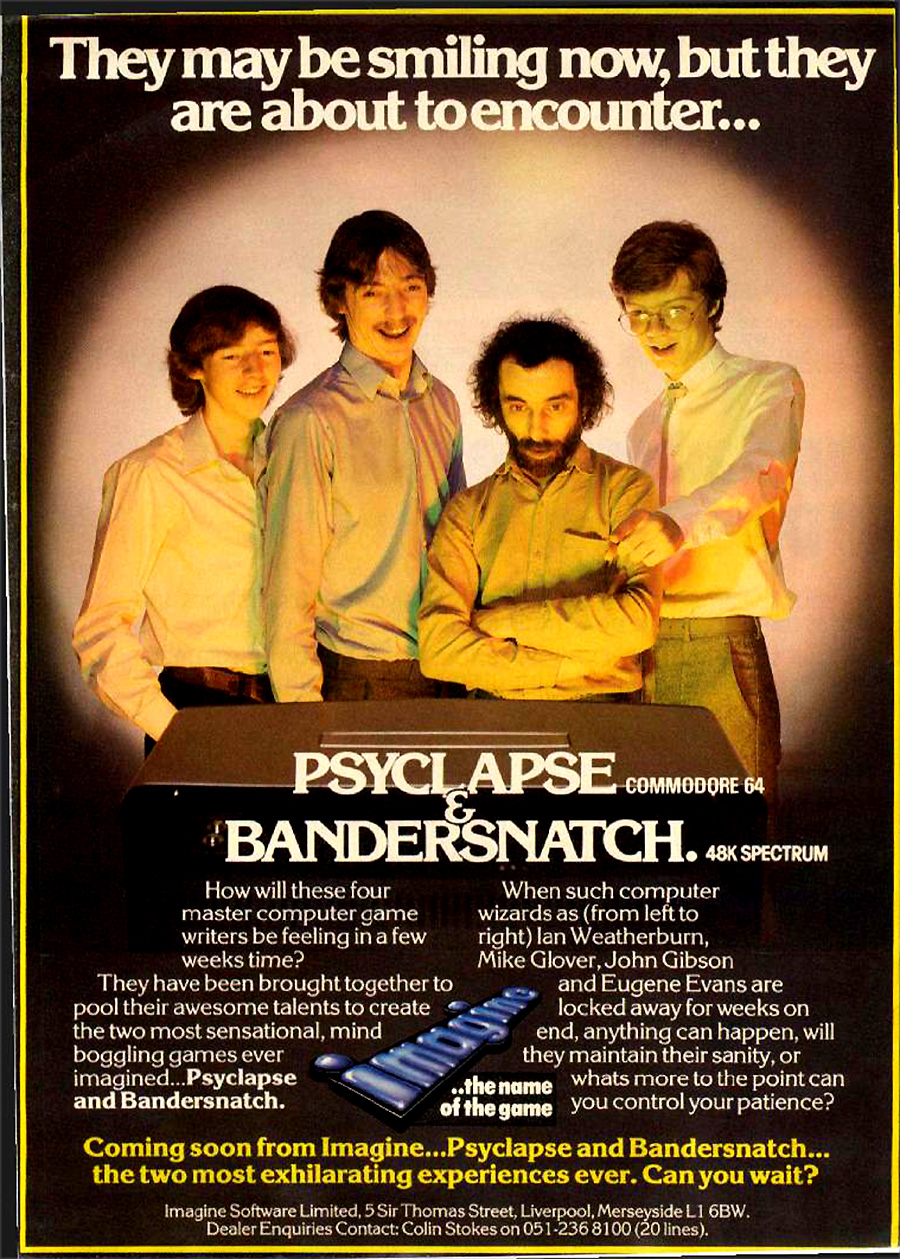 Psyclapse and Bandersnatch have a very interesting backstory.  The two games were heavily marketed around 1984, and everyone wanted to know what magic would be revealed – the hype portrayed them both as the future of gaming, the new high water mark in video game technology, etc. But Imagine went bankrupt and these games were never released. Years later, it was learned that Psyclapse never truly existed – its development had never even progressed past the paper sketch!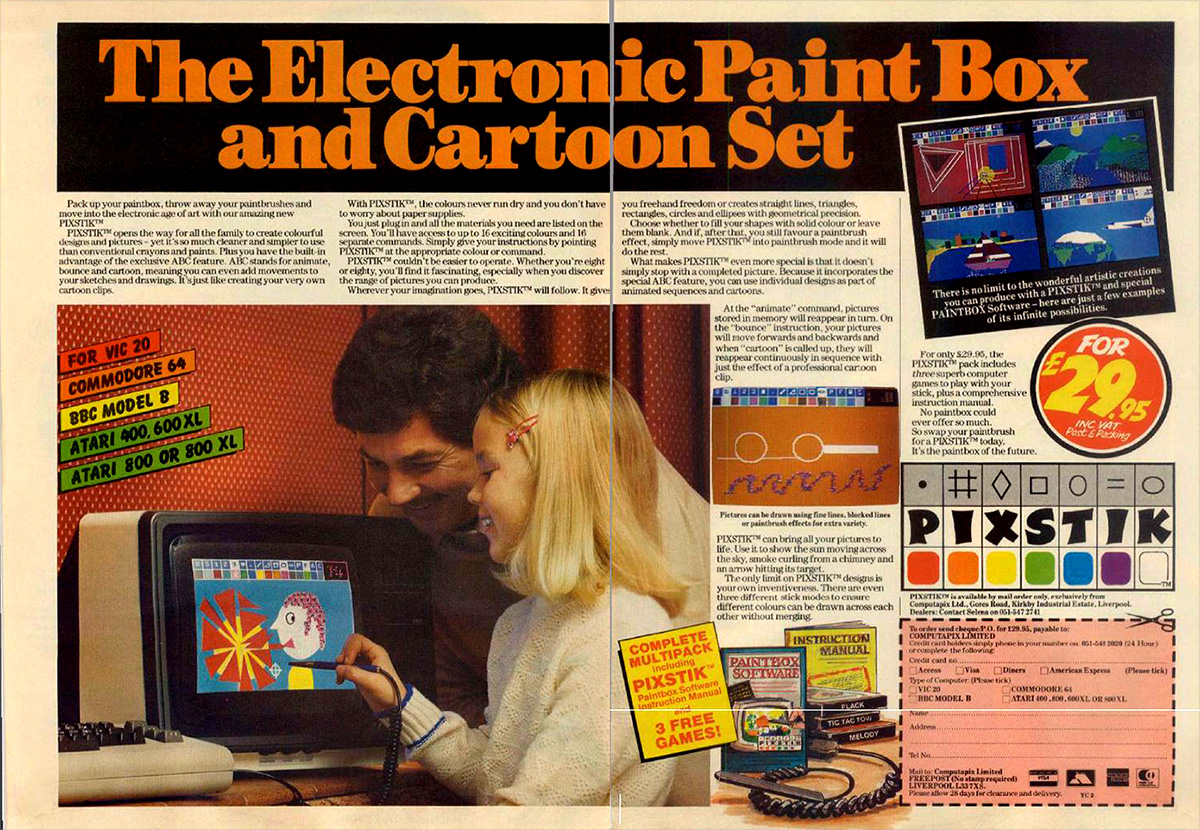 Dad really likes to get up close to that computer screen.  The girl's artwork I think has a deeper meaning; she hopefully can work it out in therapy.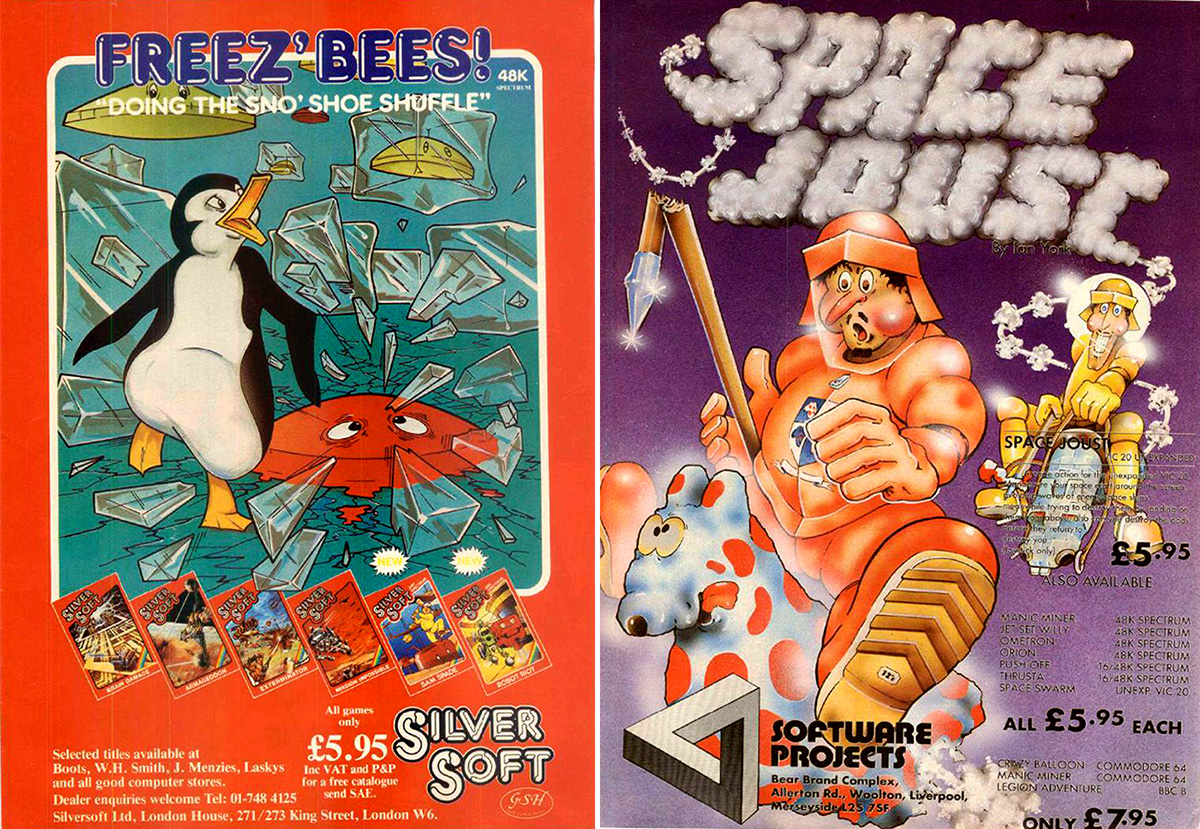 It's interesting that there was such a separation between the UK and the US games; there is almost no overlap in game titles.  A gamer in the US browsing through an issue of Your Computer in 1984 likely wouldn't recognize a single title.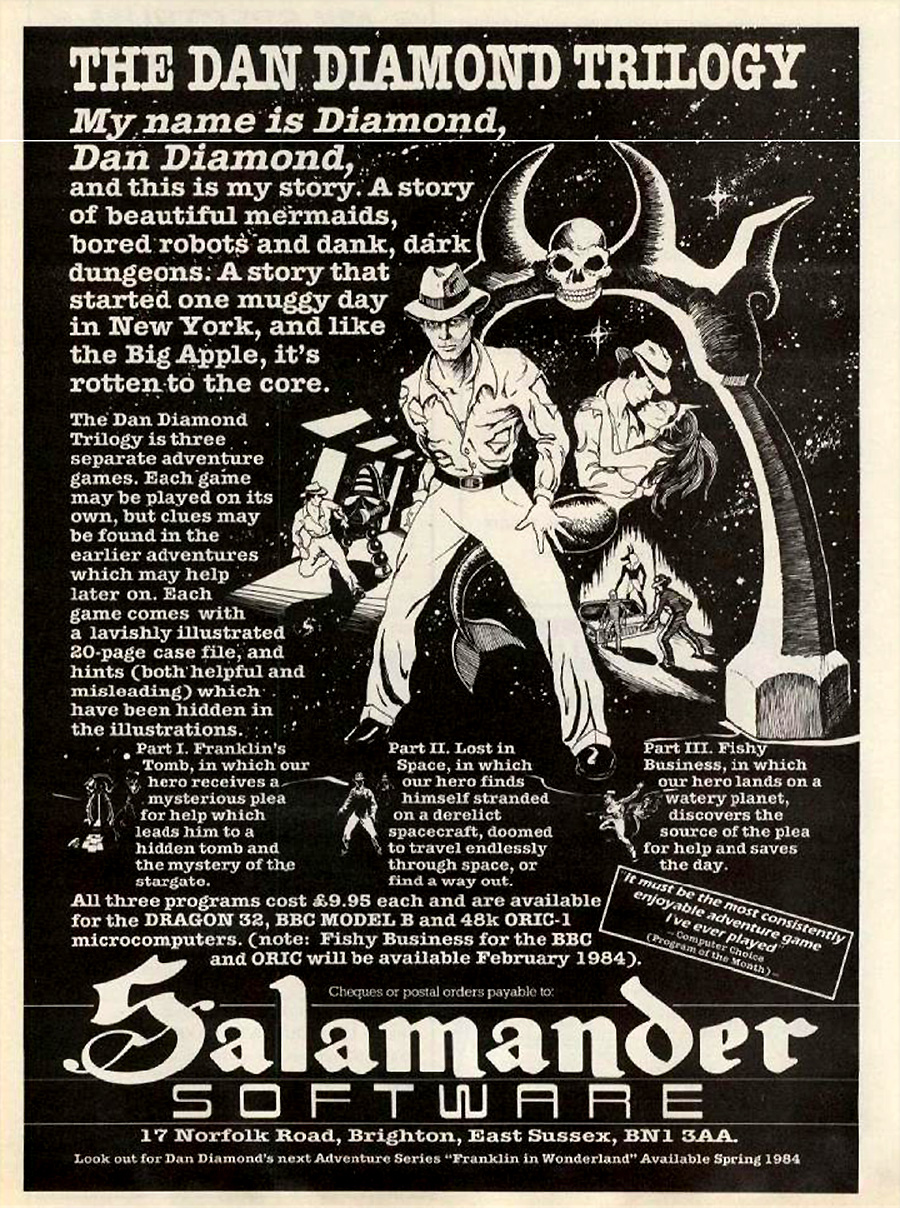 Comes complete with a "lavishly illustrated 20 page case file" – you have to admire their zeal.  The graphics capabilities were light years behind their vision, but it didn't seem to hamper their enthusiasm one bit.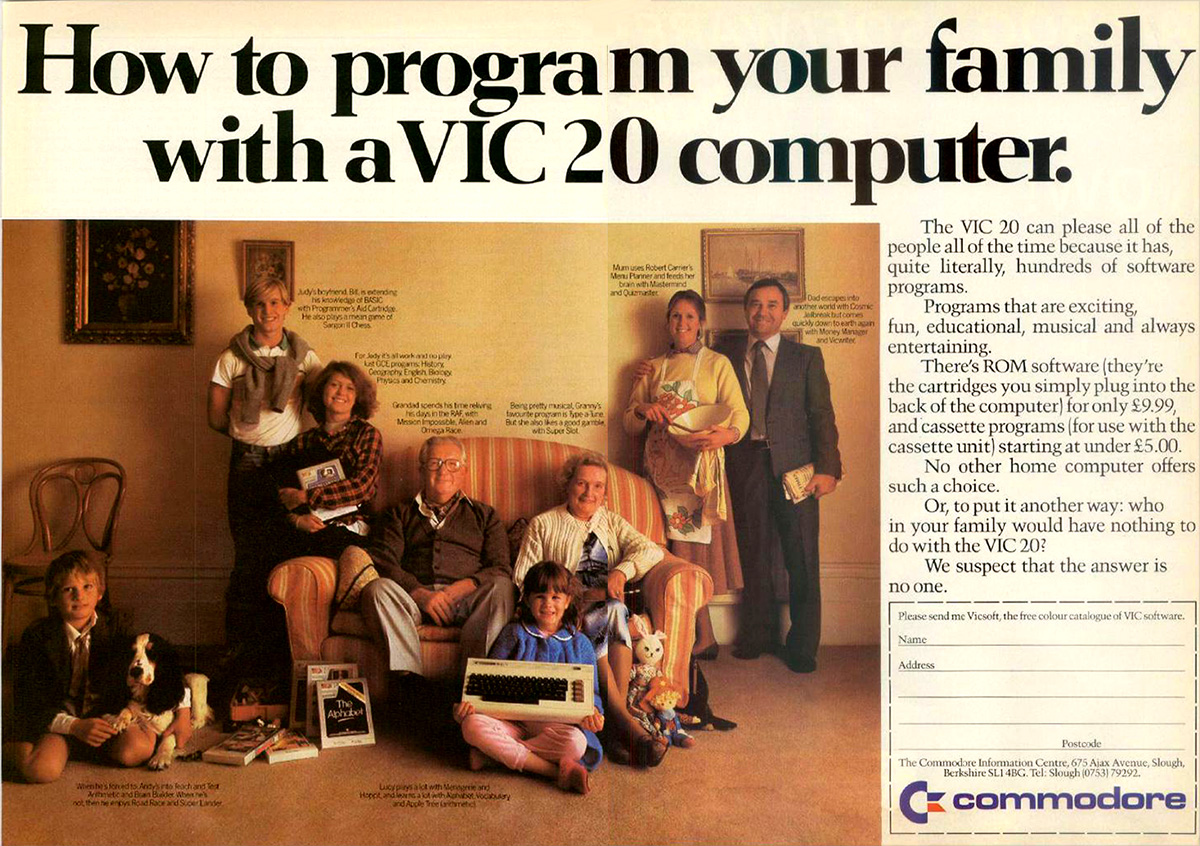 The descriptions by each person are pure gold.  "Grandad spends his time reliving his days in the RAF with Mission Impossible, Alien and Omega Race."  Meanwhile, "Dad escapes to another world with Cosmic Jailbreak…"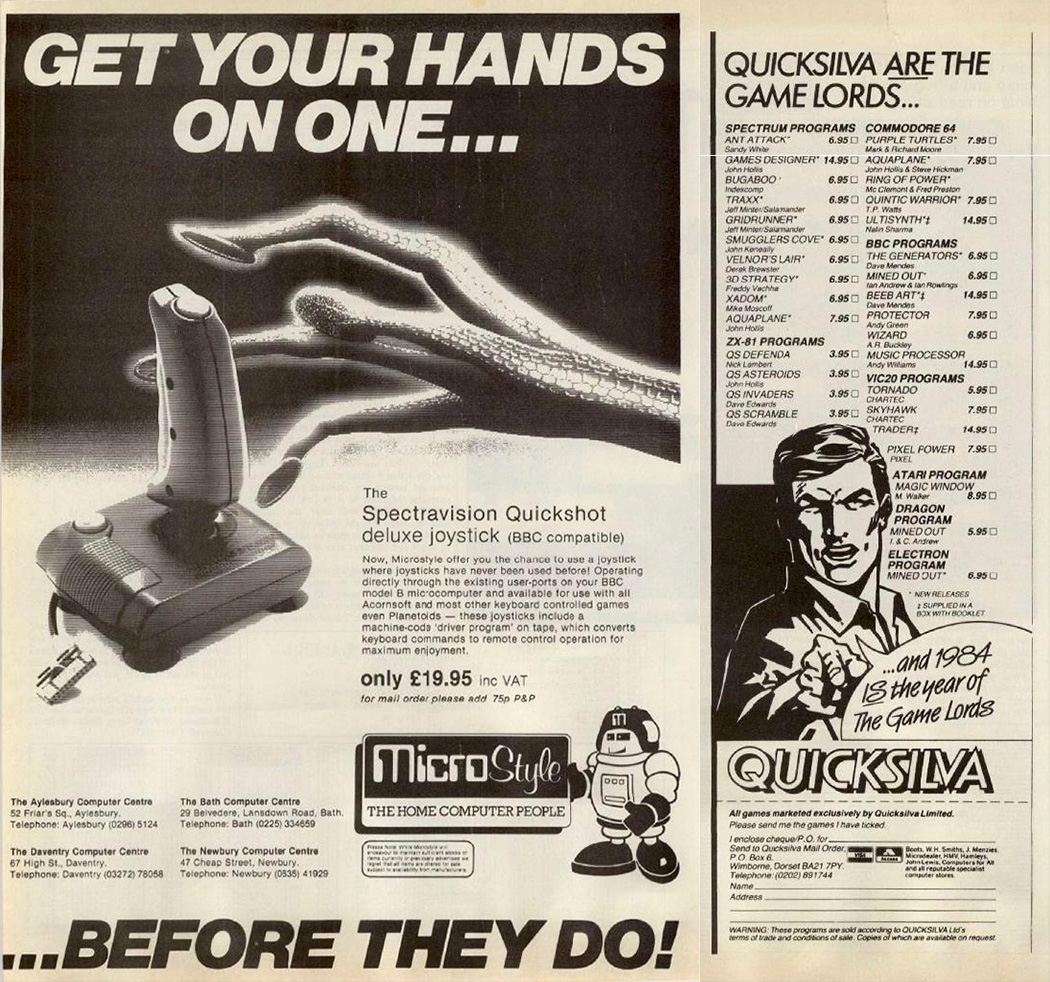 That's all for now, but don't forget – 1984 was "The Year of The Game Lords!"