Let's have a look at some Japanese Video Games ads from the 1980's.  Apologies if some of these originate from other Asian countries – I do not speak the language, but am nonetheless fascinated by these vintage ads.  Enjoy.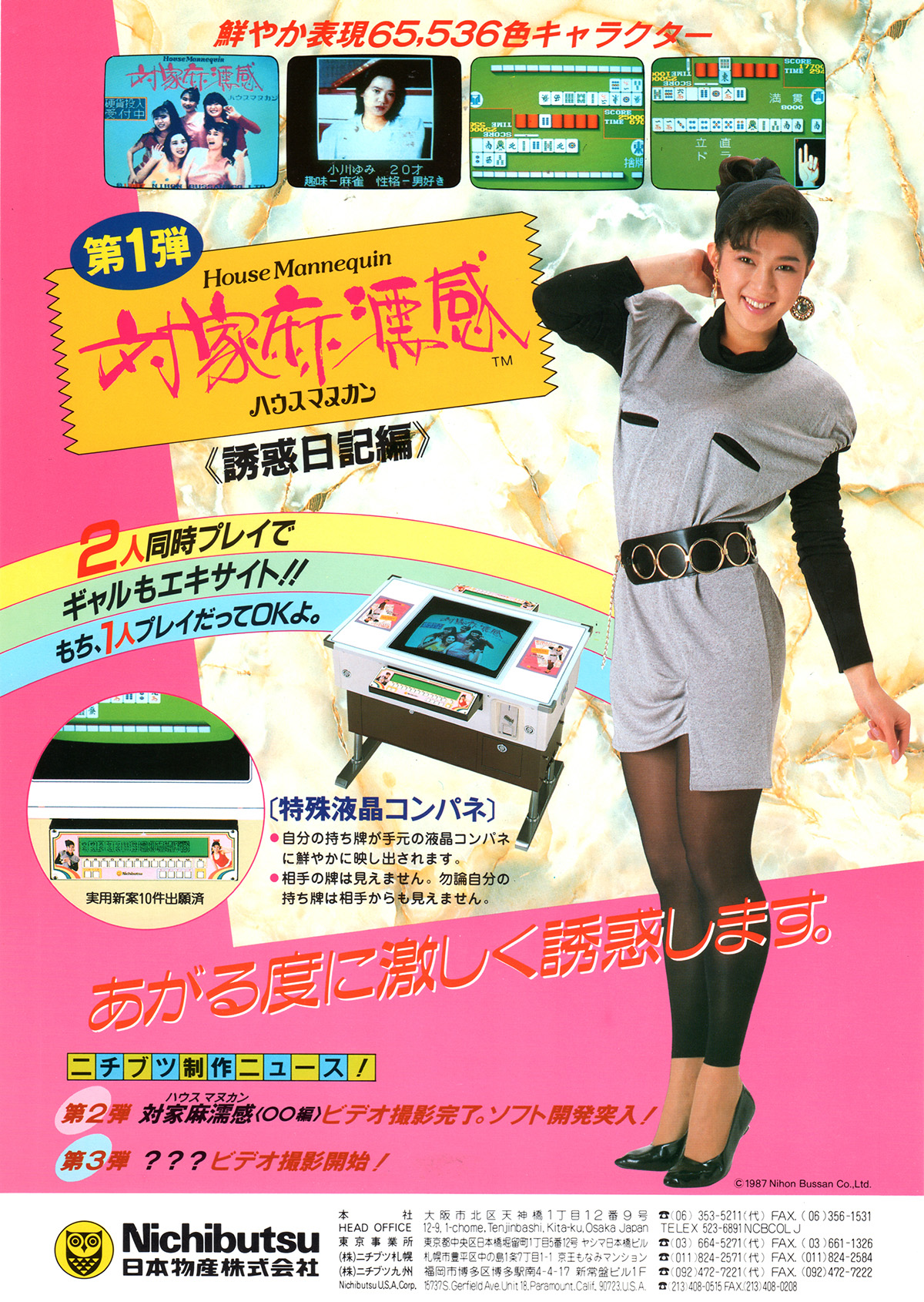 Well, the only English words I can find are "House Mannequin", so I haven't a clue what this game is about.  Still, it looks oddly interesting.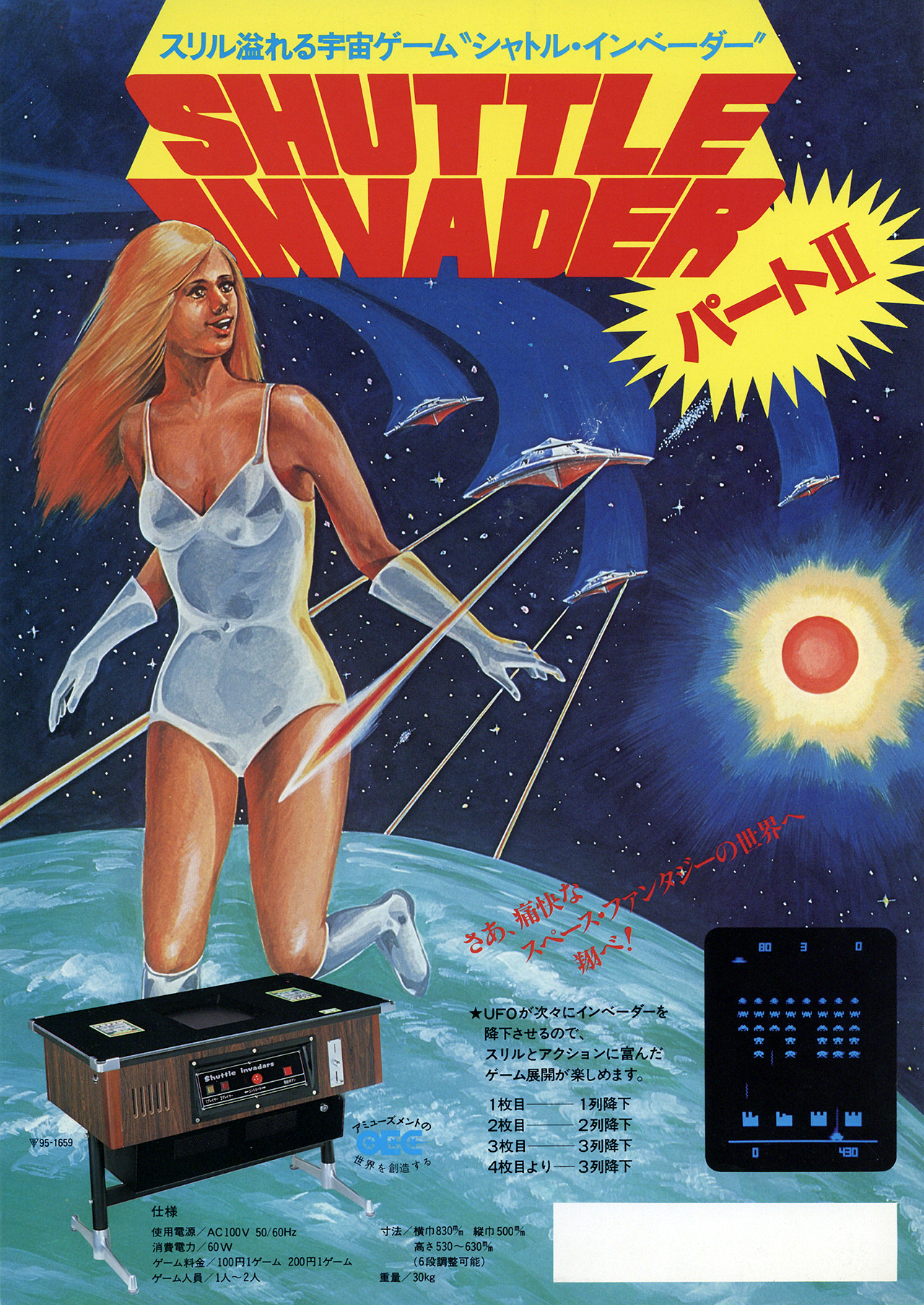 Shuttle Invader (1979) – The resemblance to Space Invaders is hard to miss.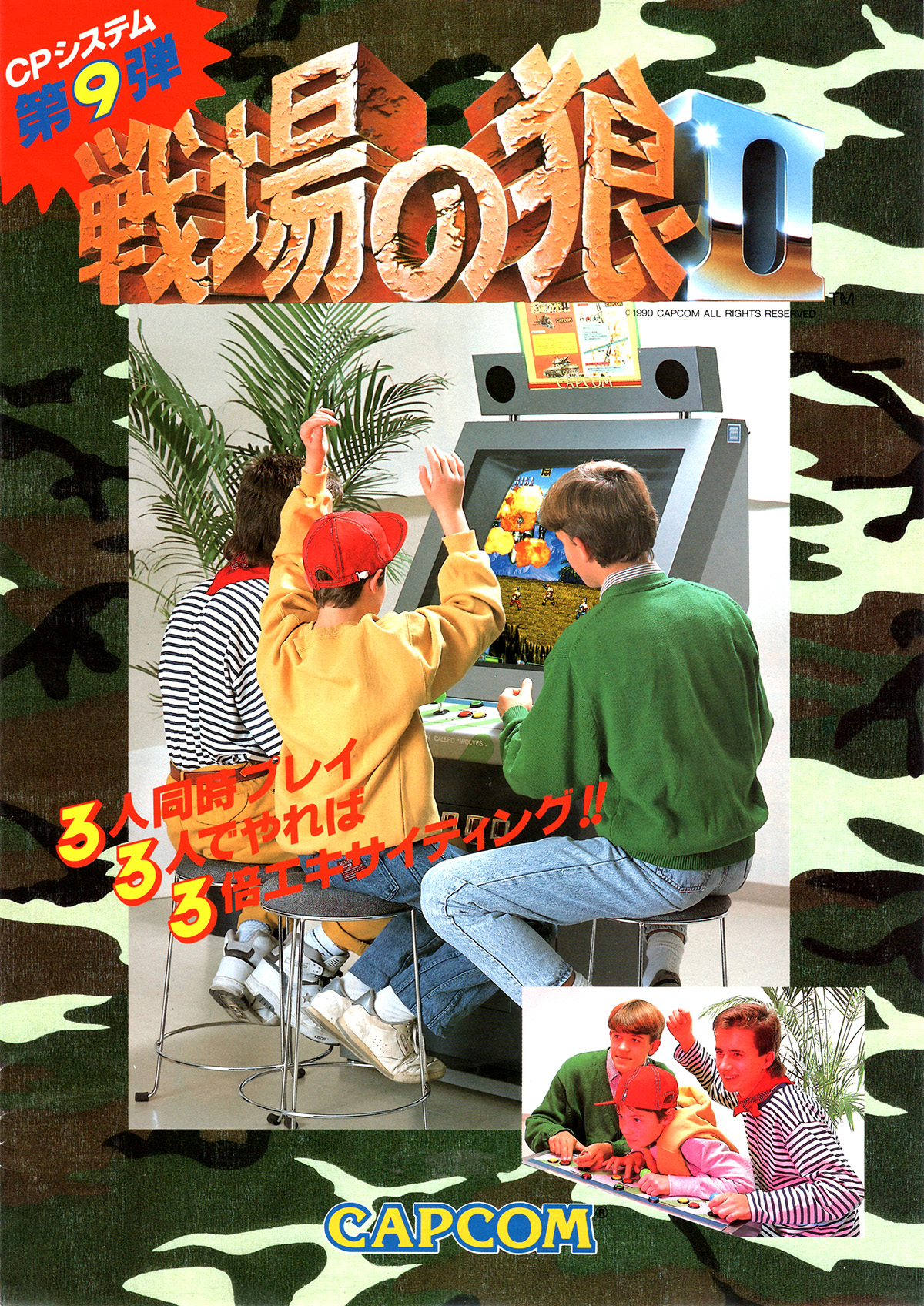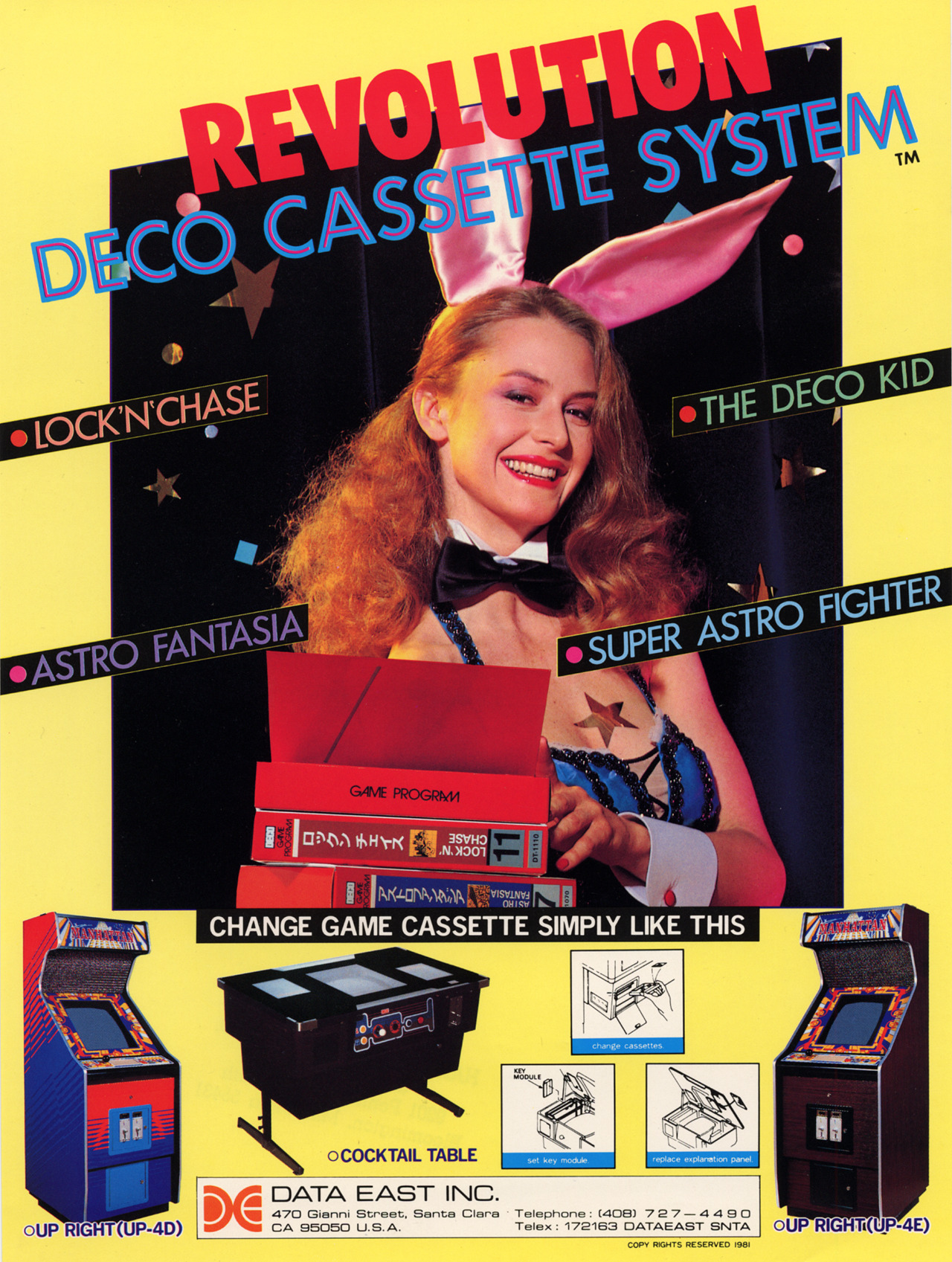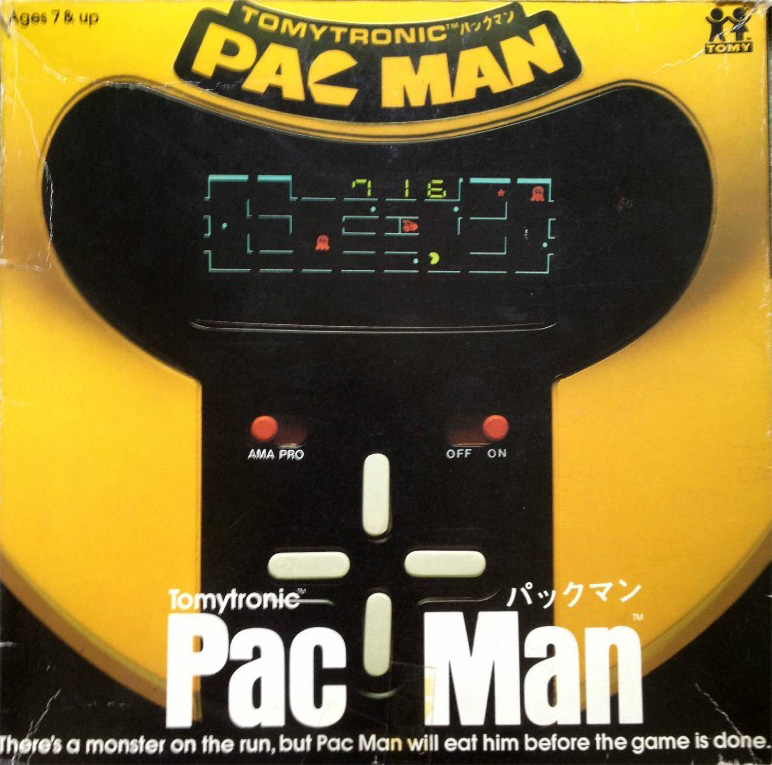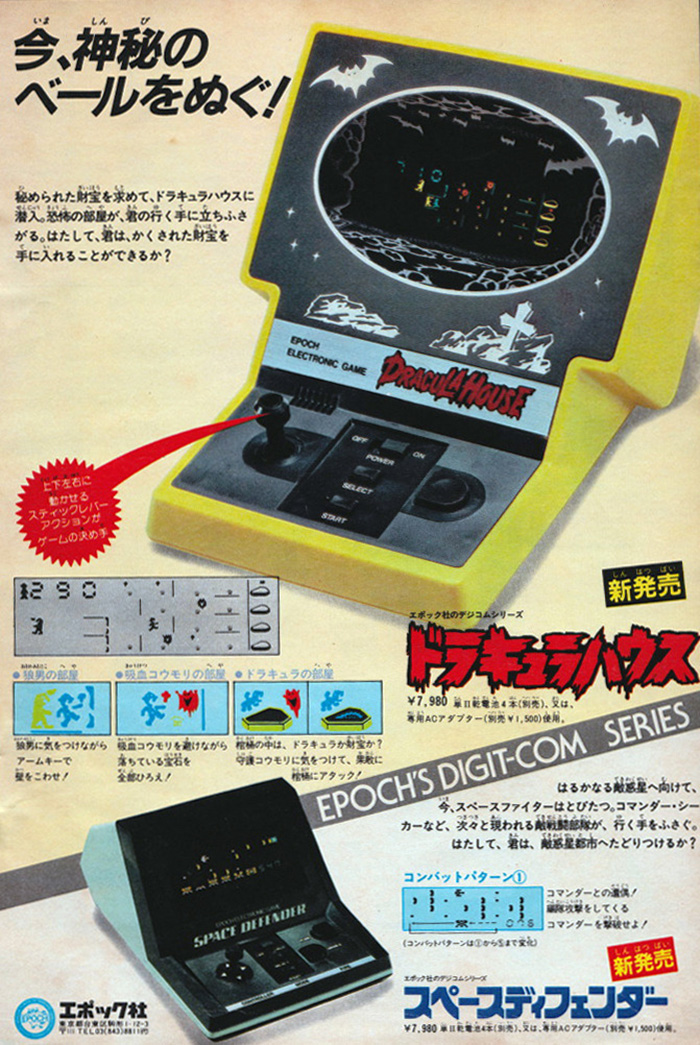 Dracula House and Space Defender