Pulled from a stack of magazines from the 1980s, let's have a look at some fashion spreads for young women.  Get ready for an overload of bright colors, big hair, and new-wave attitude.  The 70s are officially over – it's time for valley girl fashions to take the stage.  Let's have a look…
DECEMBER 1982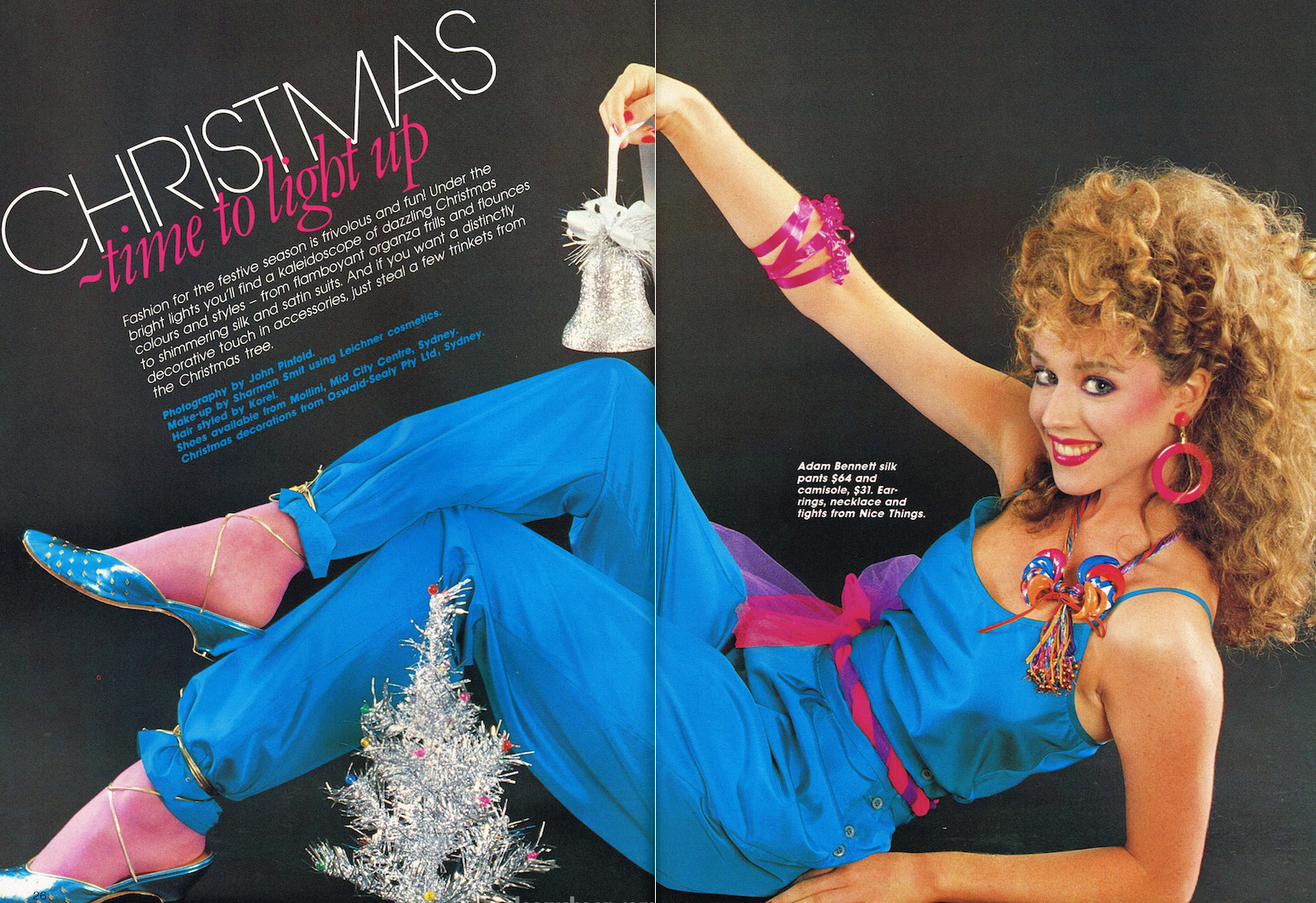 It's like all the fashions designers got together and said, "We're going to design clothes as bright, sparkly and un-70s as humanly possible."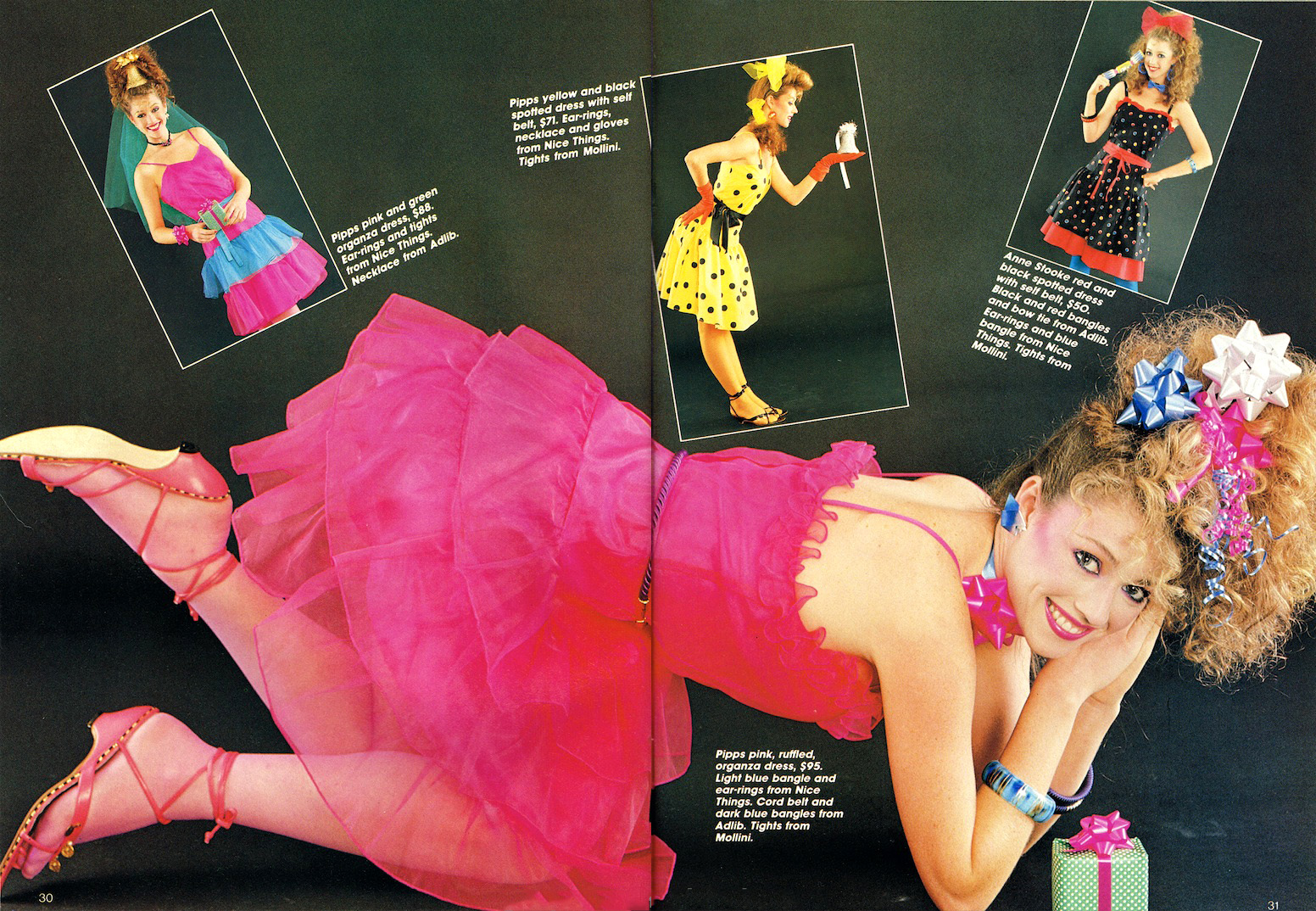 SEPTEMBER 1983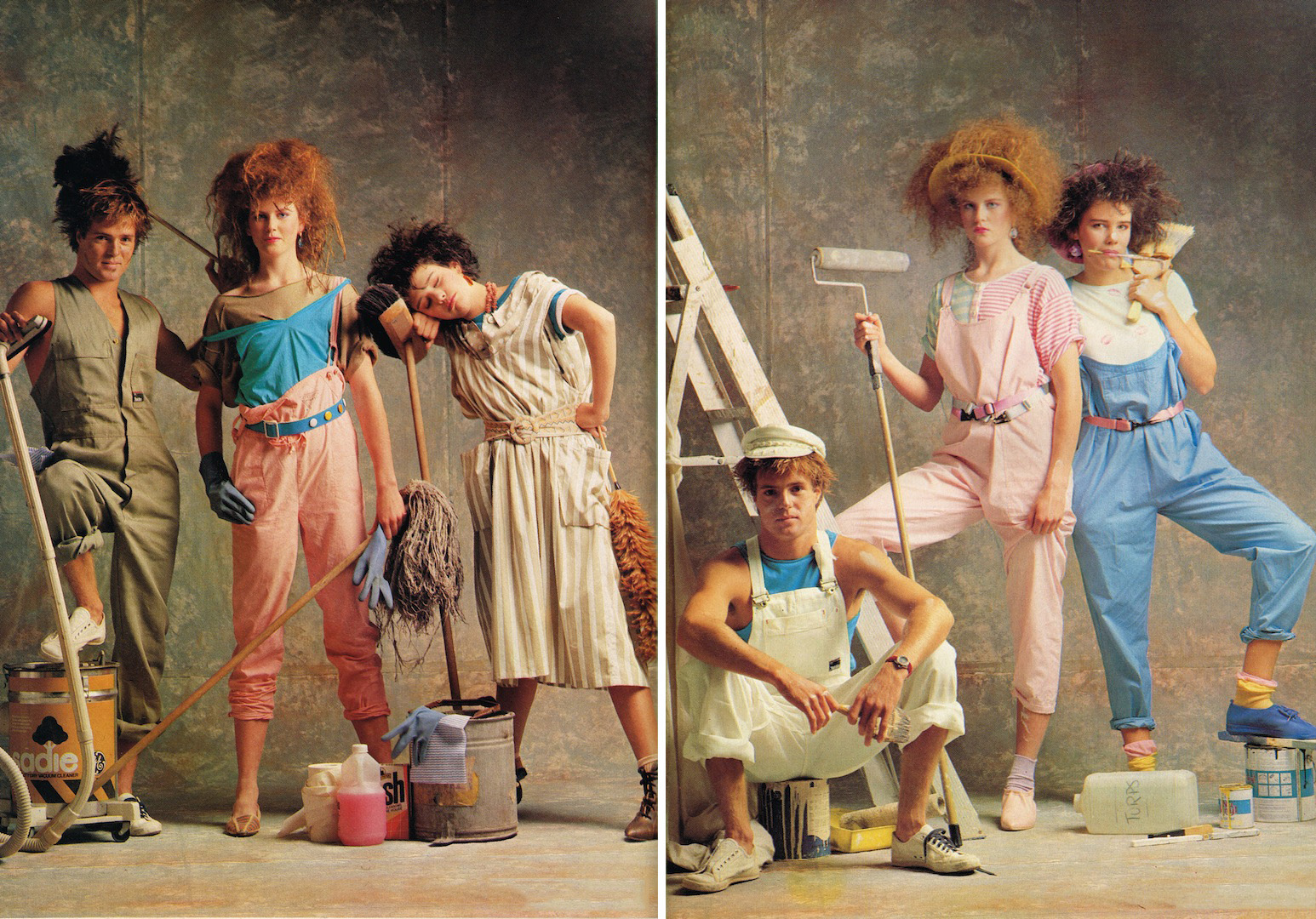 The girl in the middle is a young Nicole Kidman.  I was never a big fan of the Bananarama look.
DECEMBER 1984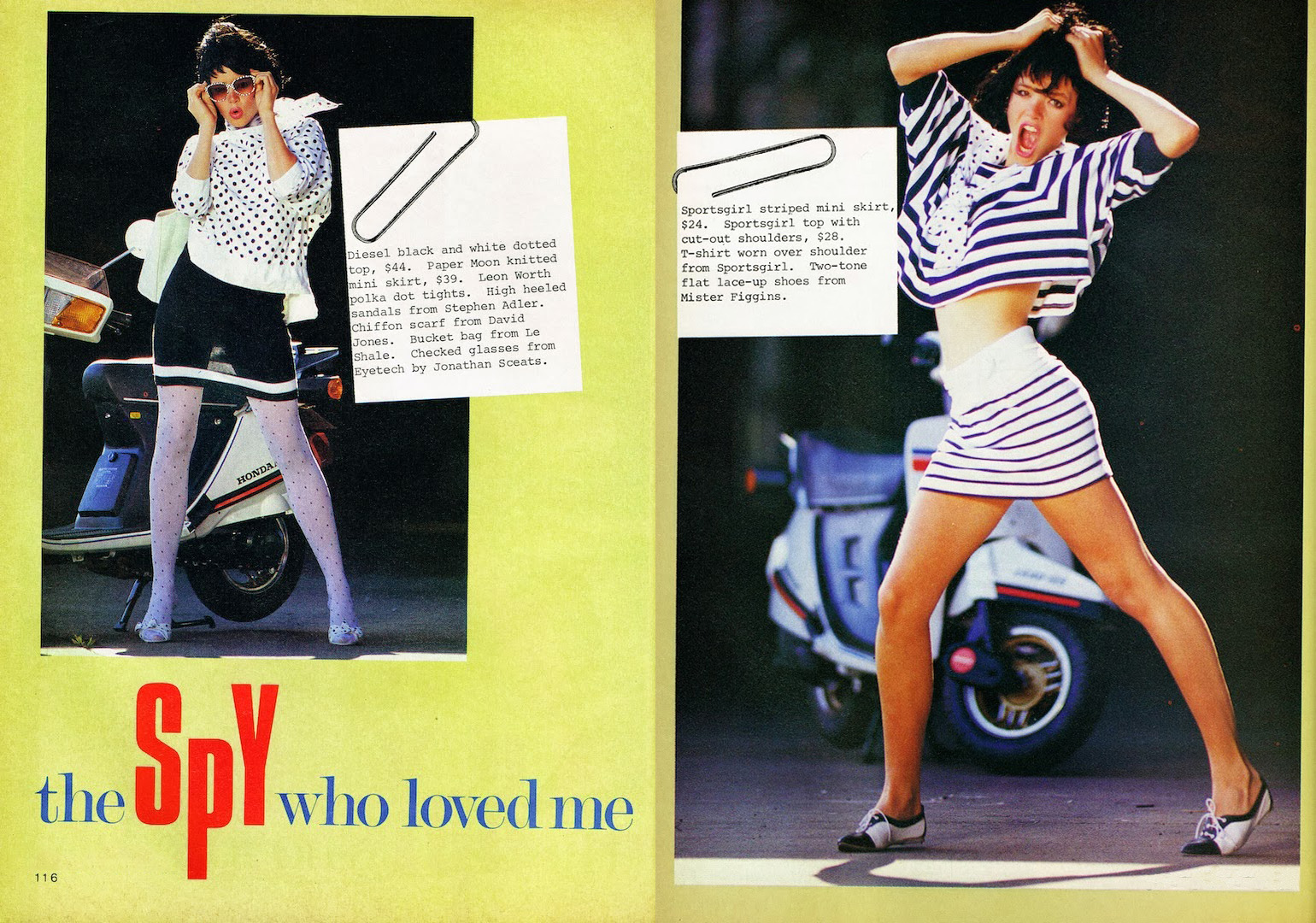 JULY 1983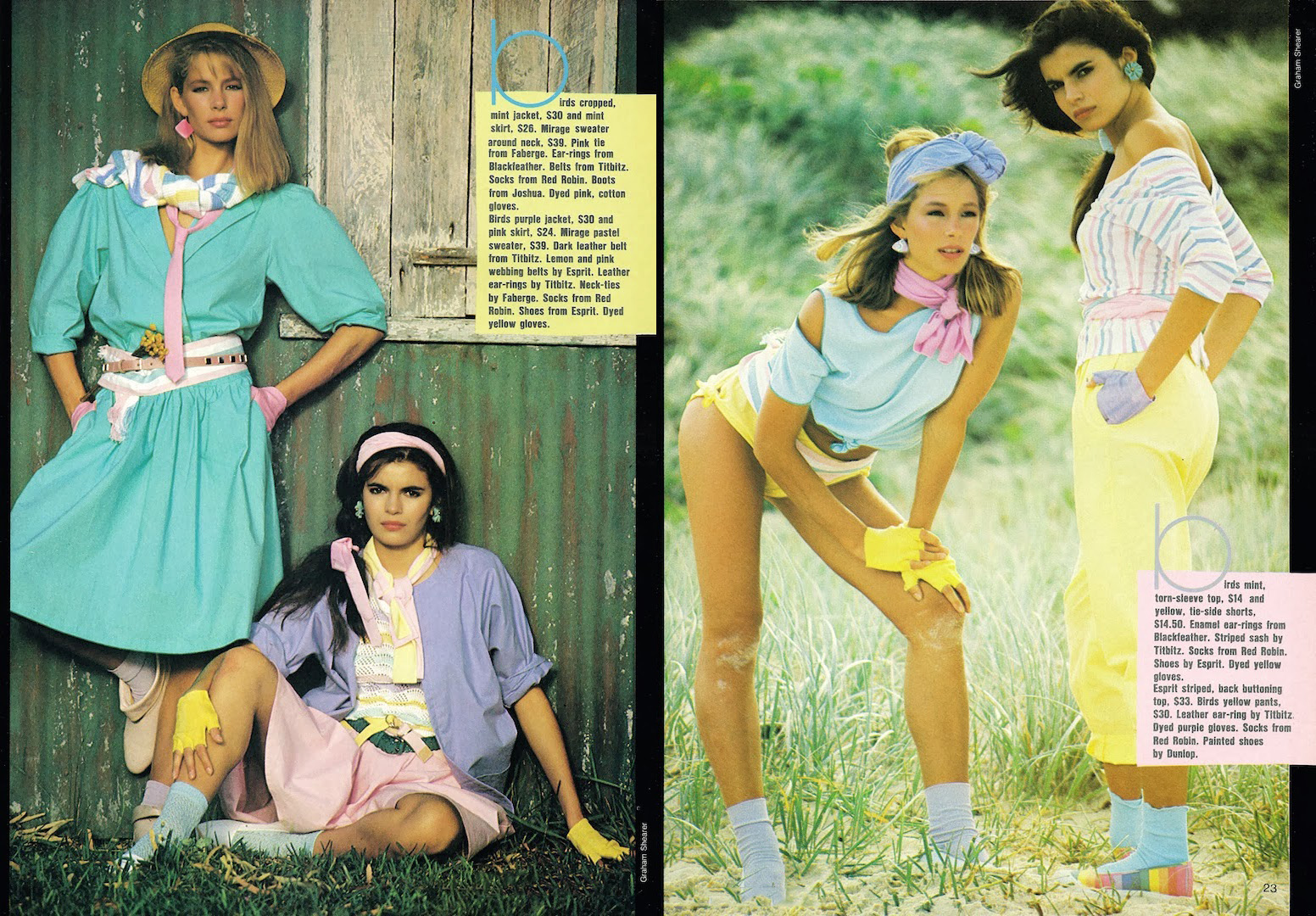 NOVEMBER 1983
In the next fashion spread models are dressed as pop stars of the day…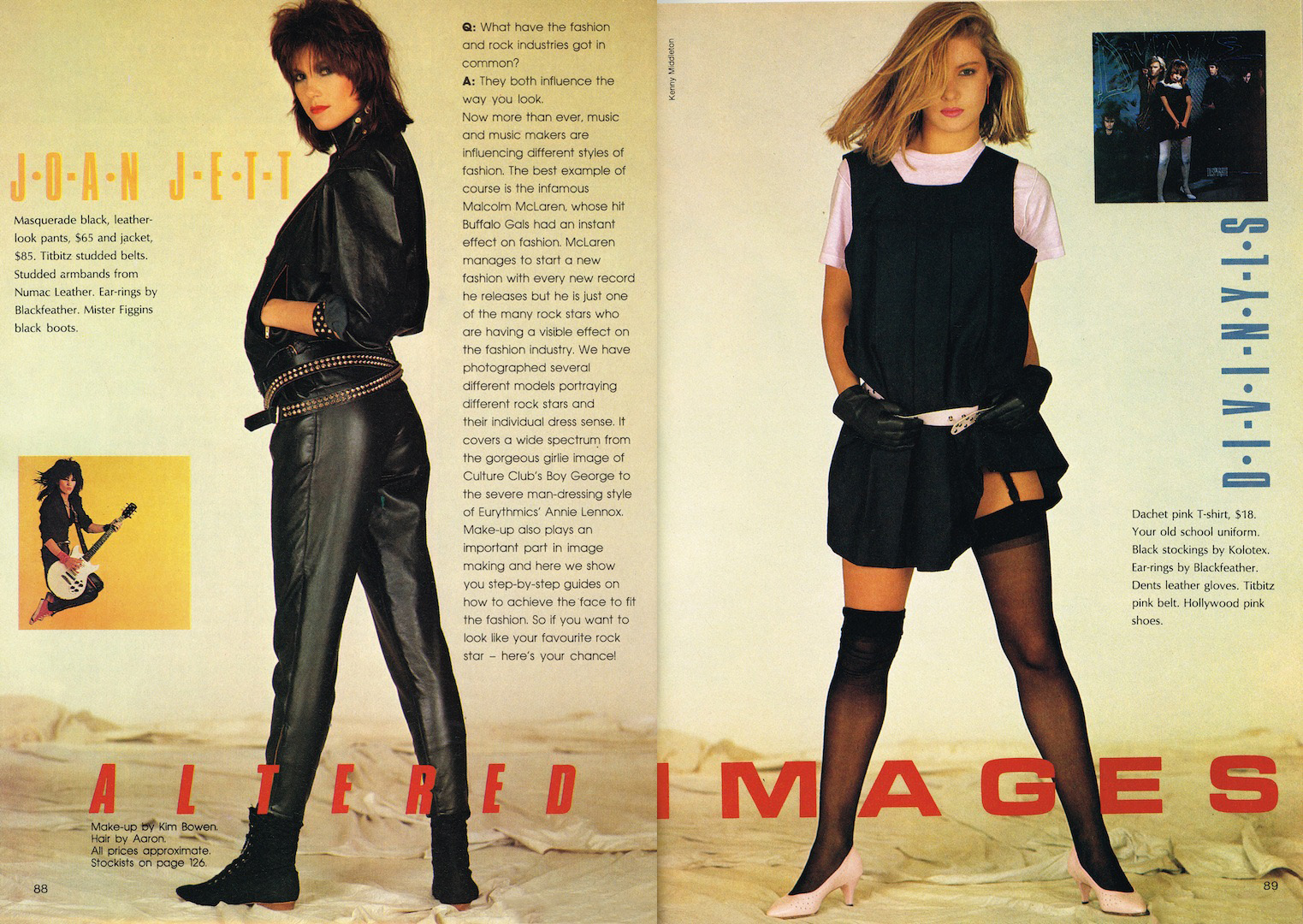 Joan Jett and Chrissy Amphlett of the Divinyls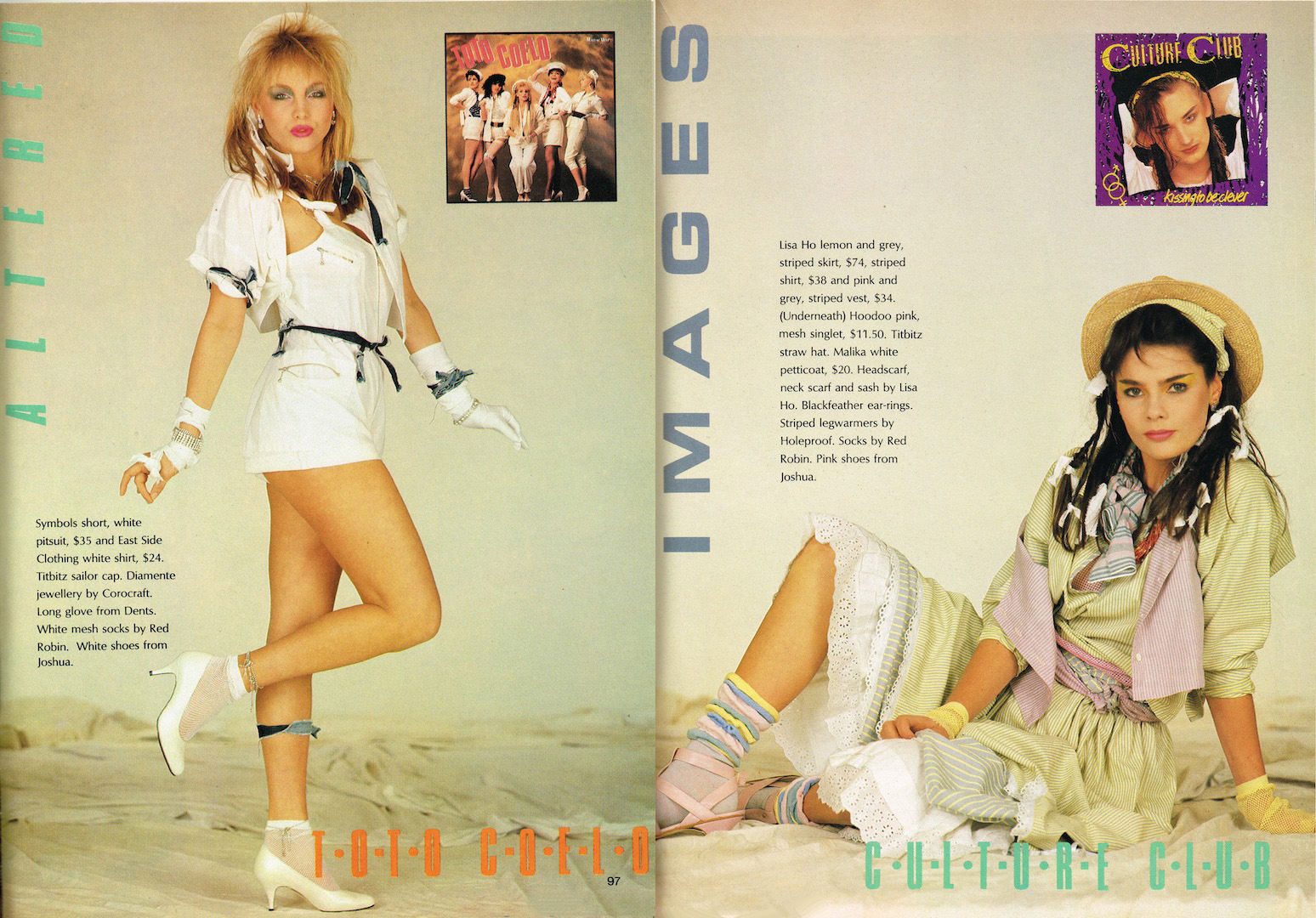 Toto Coelo ("I Eat Cannibals") and Culture Club.
MAY 1983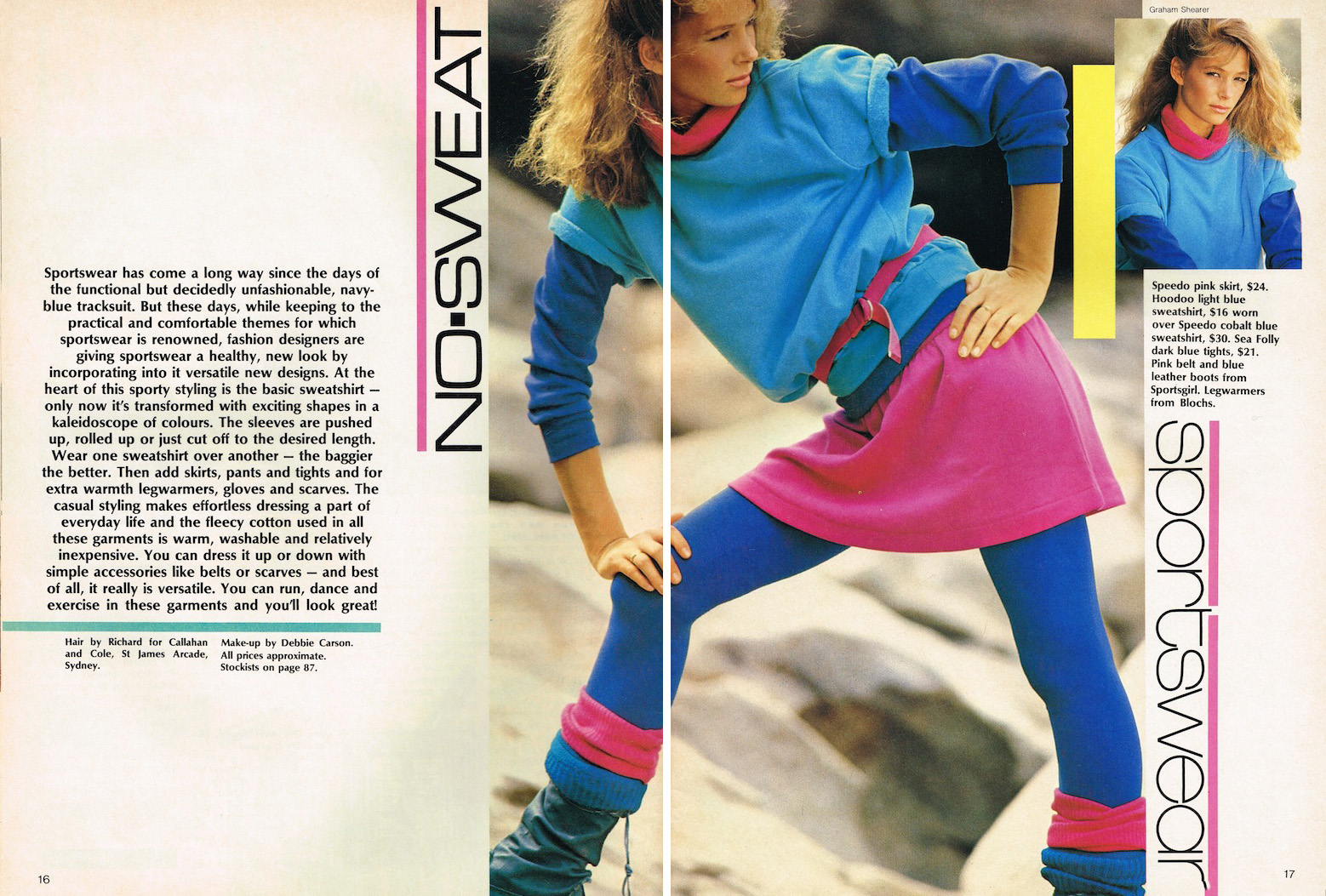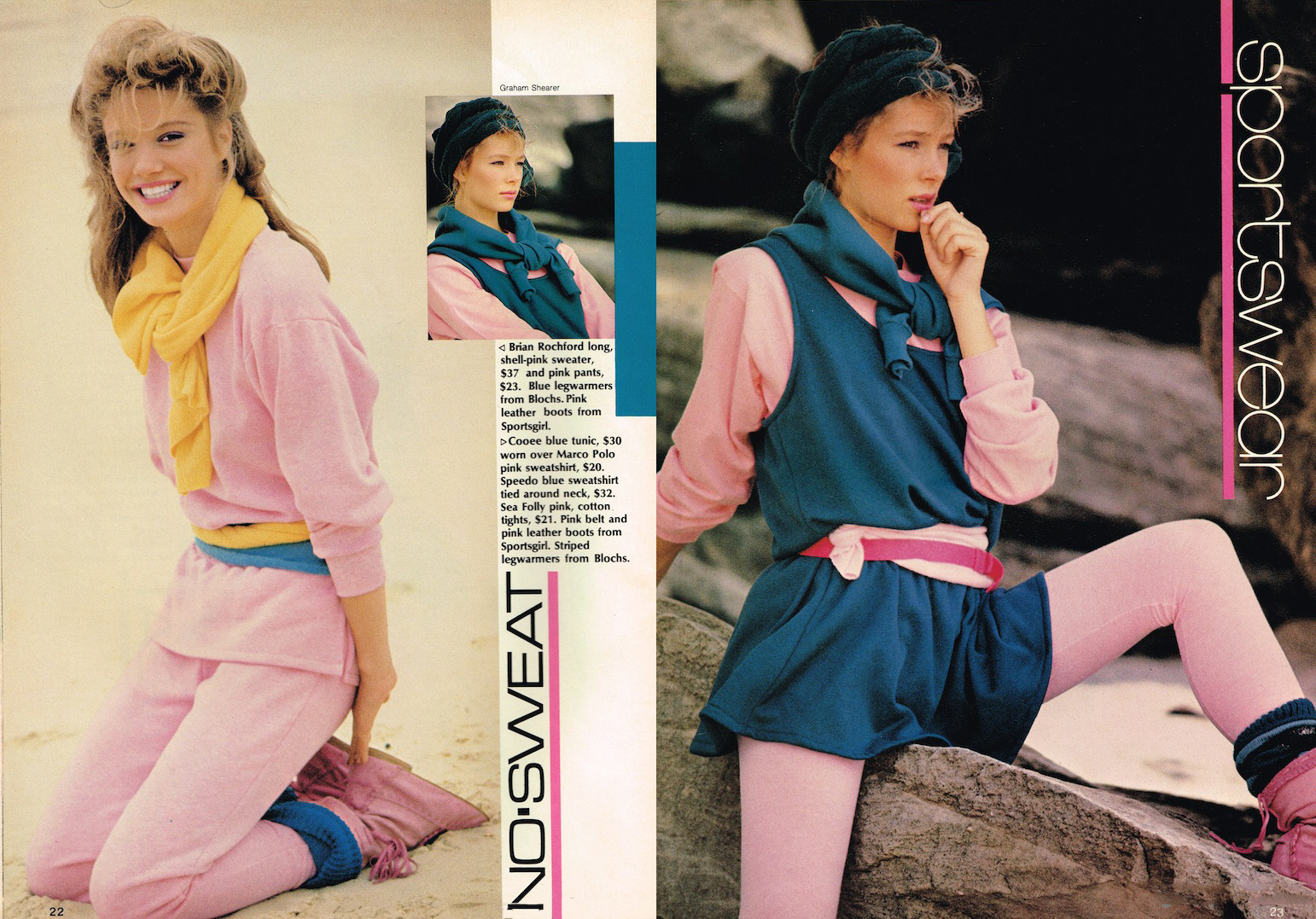 JULY 1981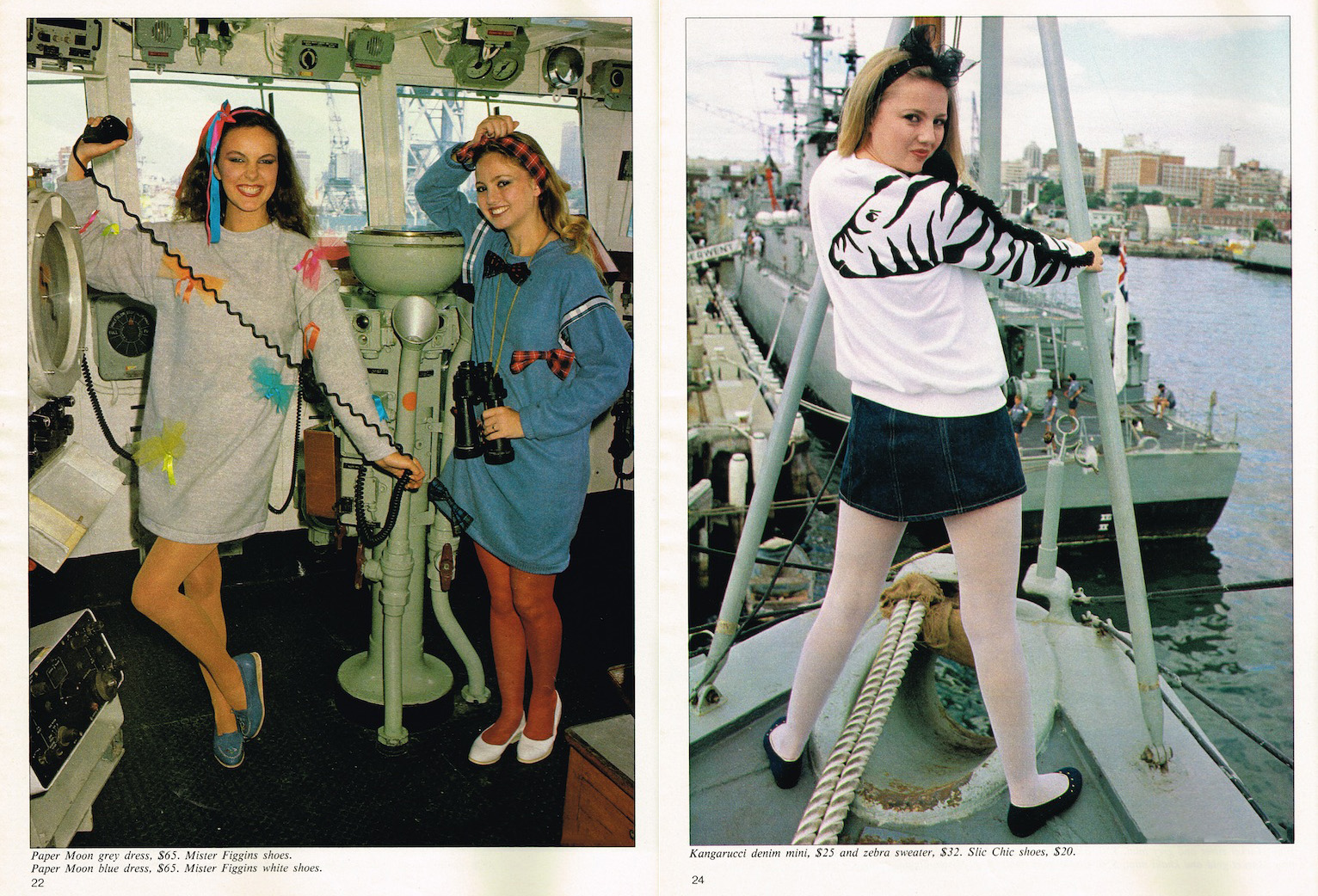 I love that the miniskirt has made a comeback… but at what price?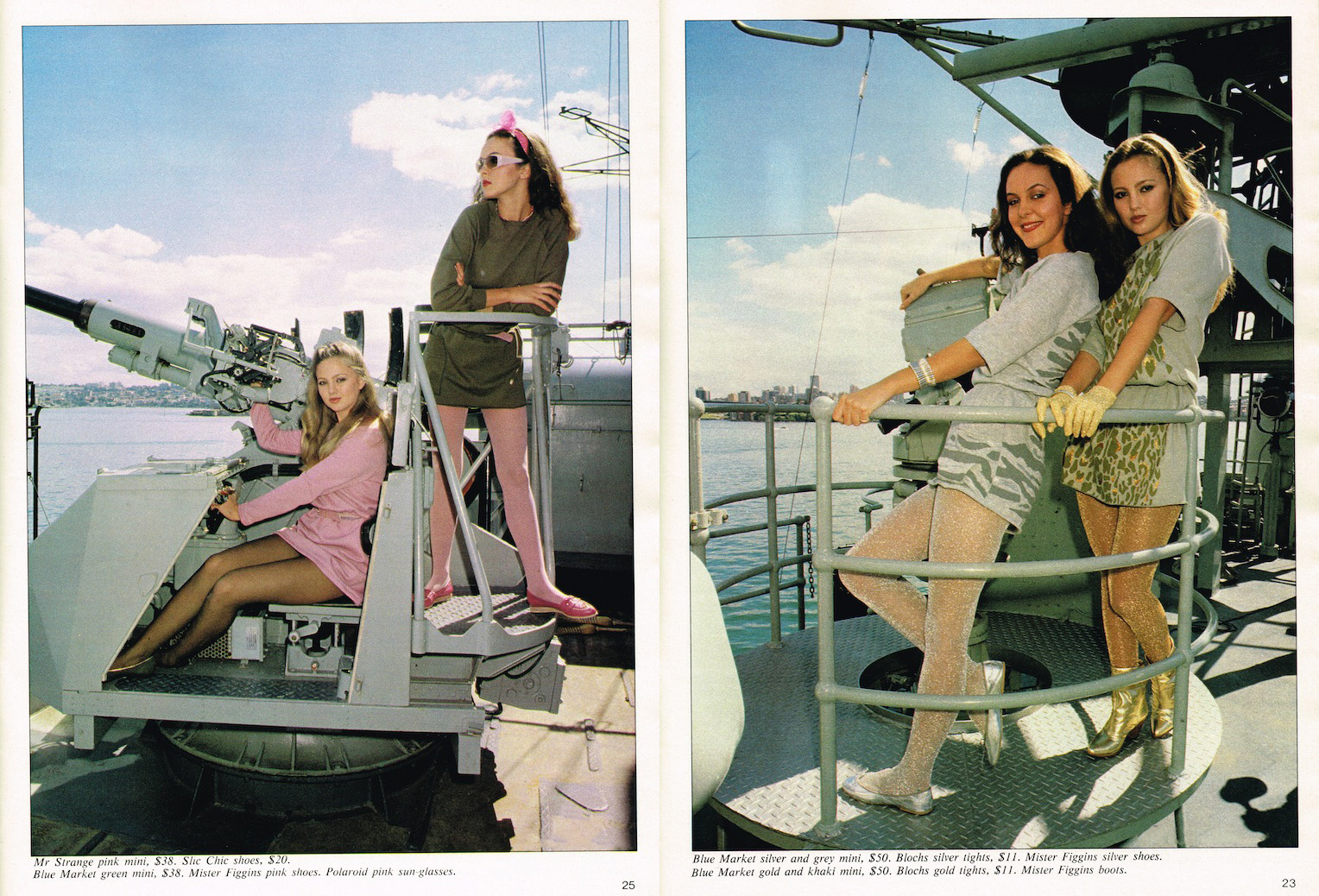 OCTOBER 1981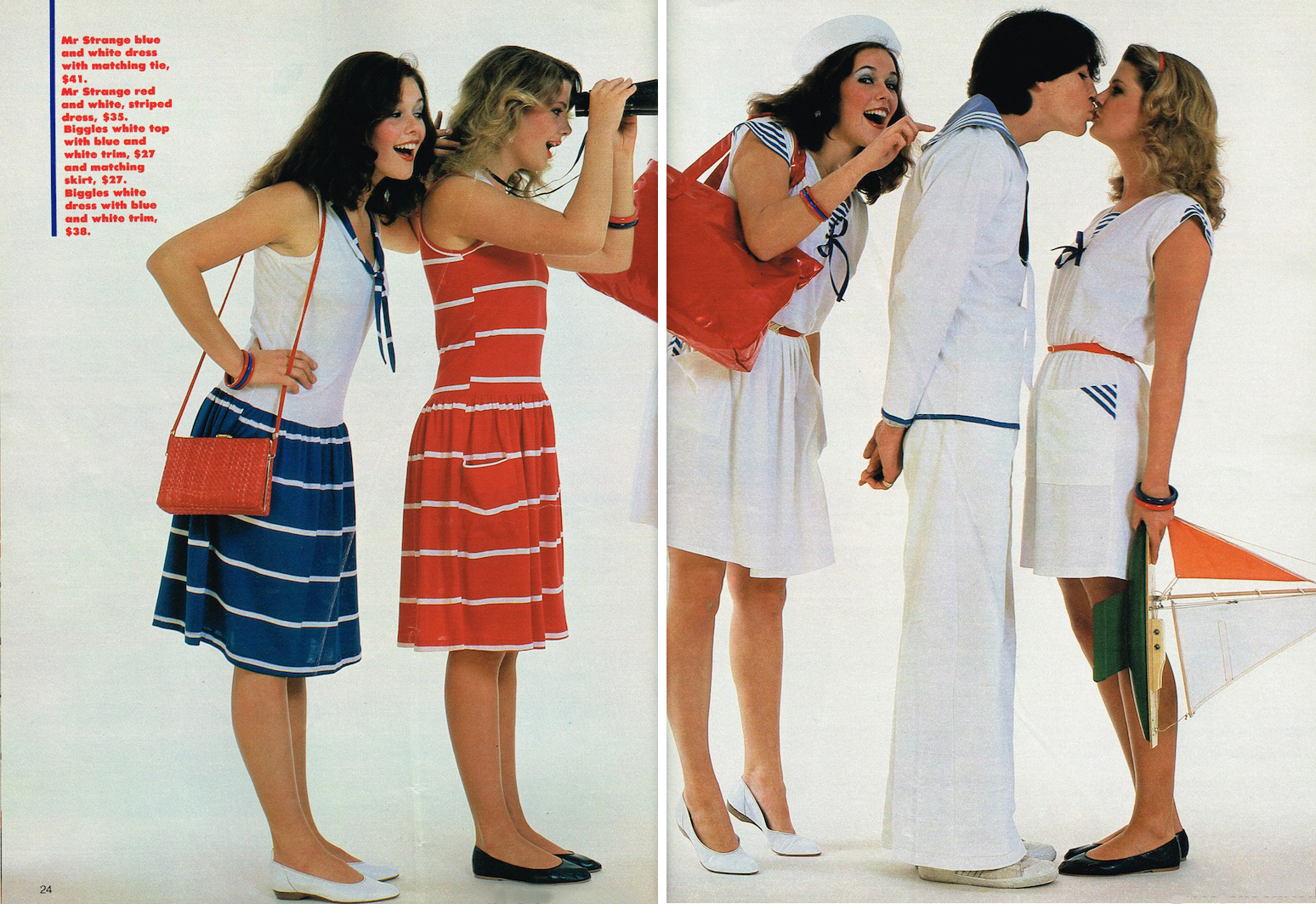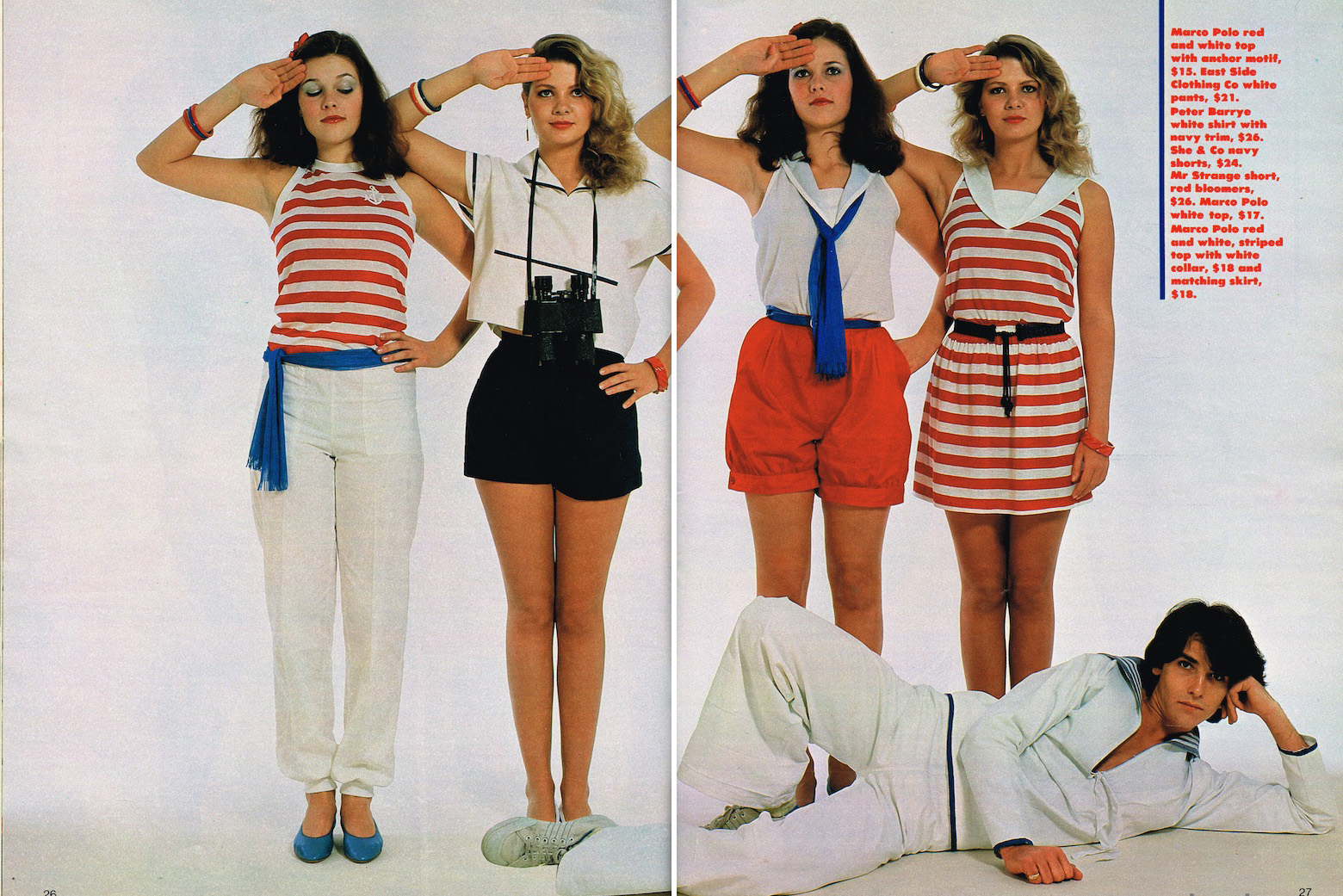 NOVEMBER 1981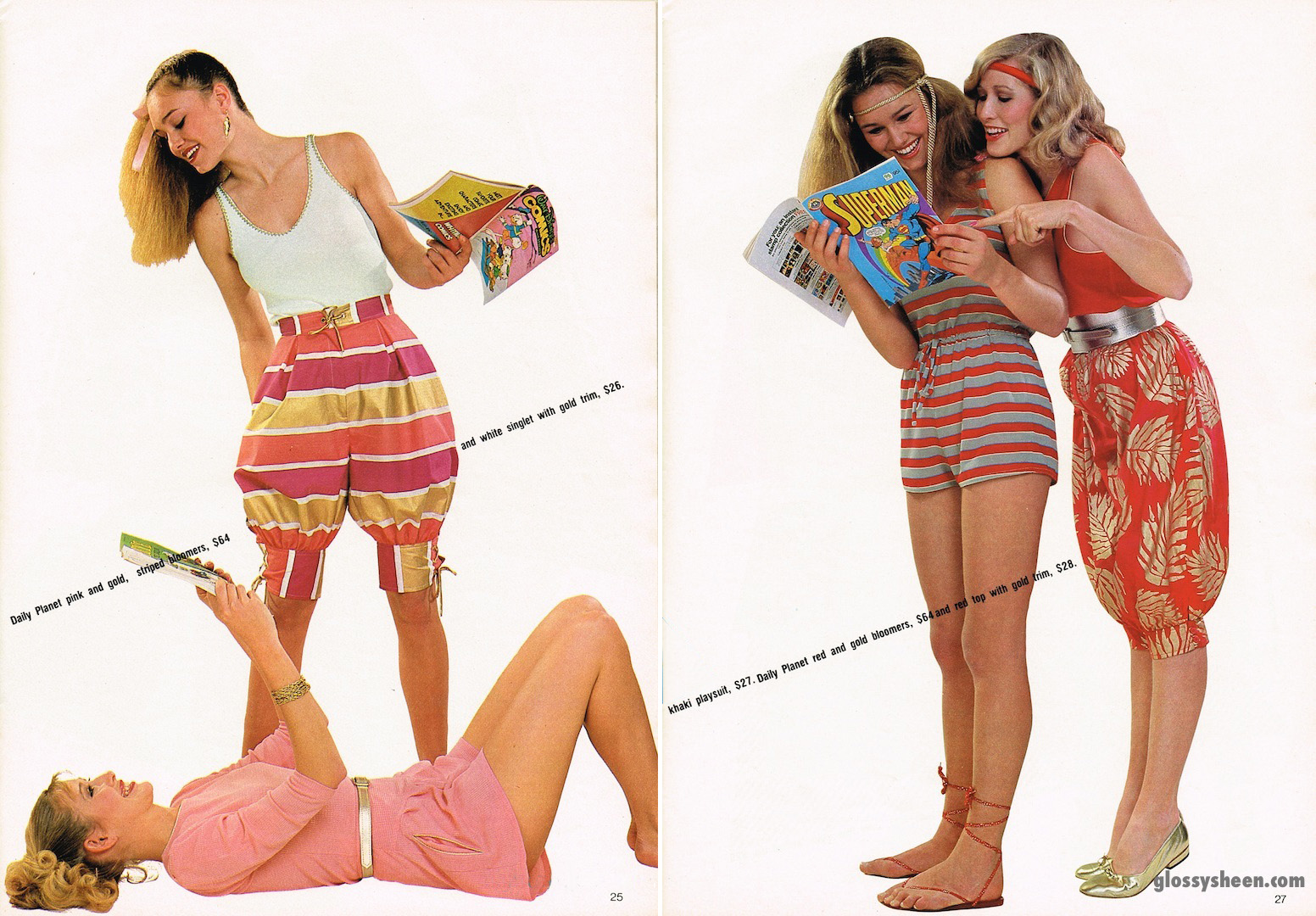 JULY 1982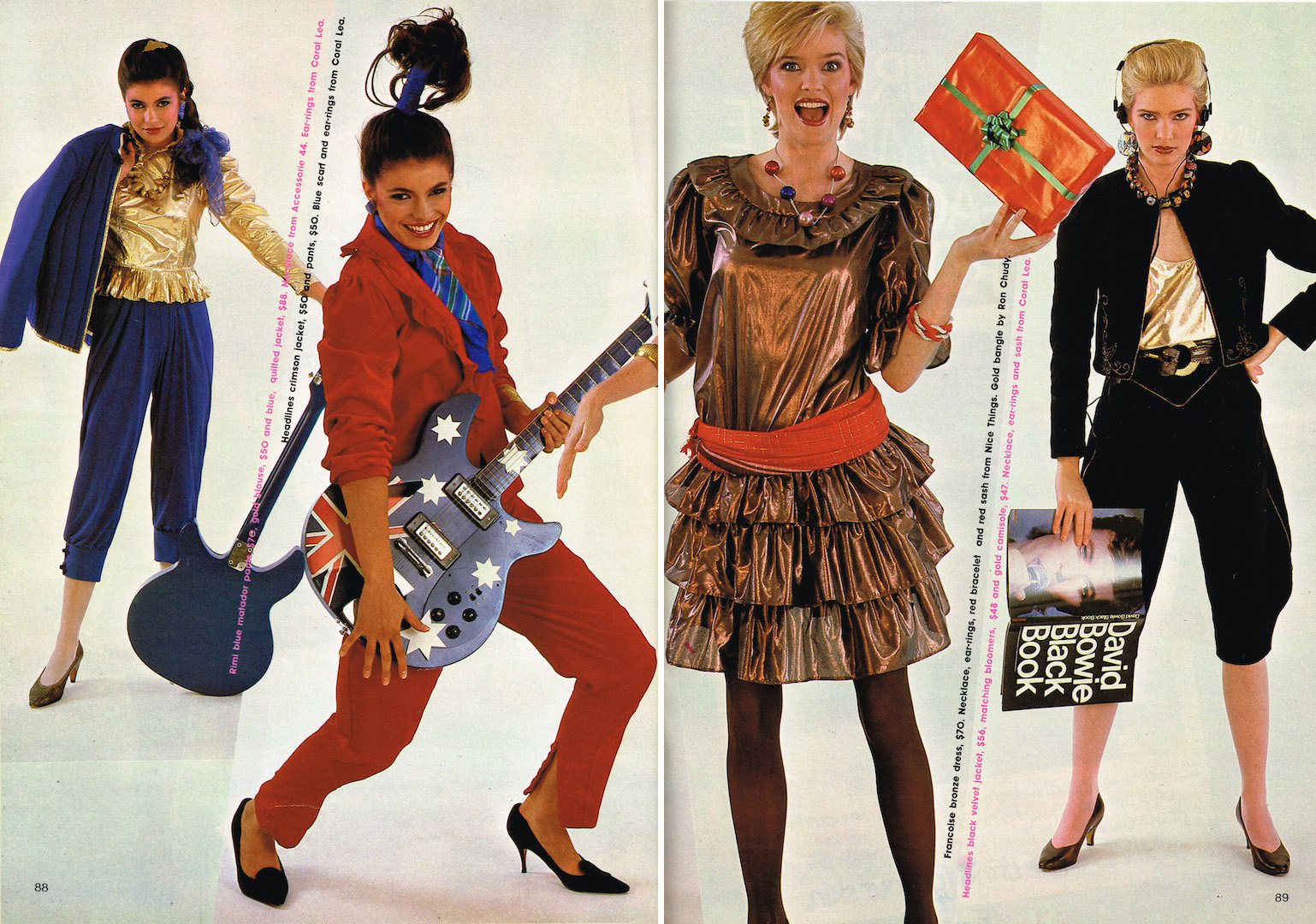 From the same fashion spread as the pages at the top of this post.  I love that they worked in a Bowie book.
January 1981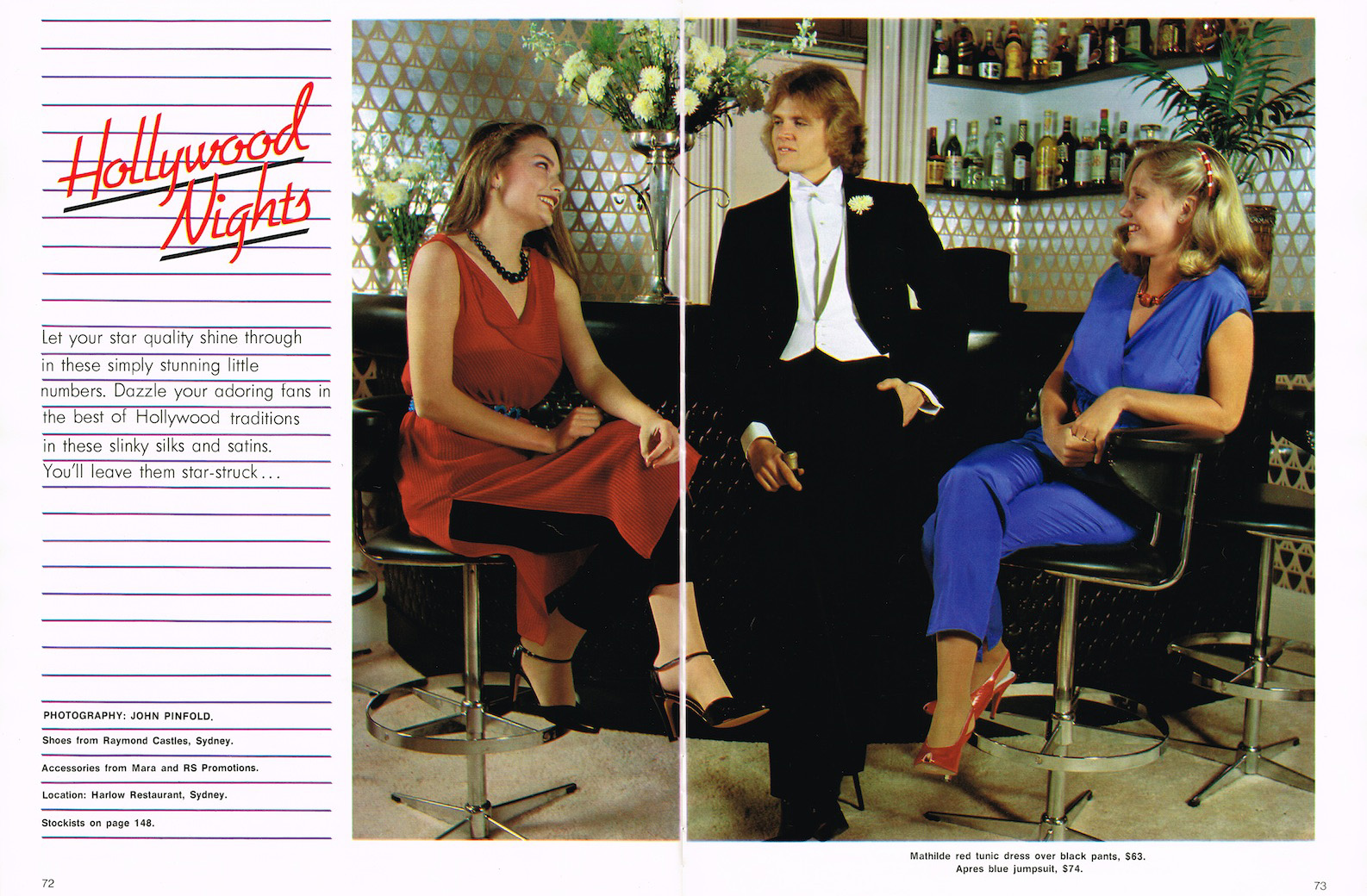 I can't quite put my finger on it, but this particular fashion spread looks like a porn magazine.  Also, the fashions seem like they'd still be at home in the disco era… yet, this is from the grand old year of 1981.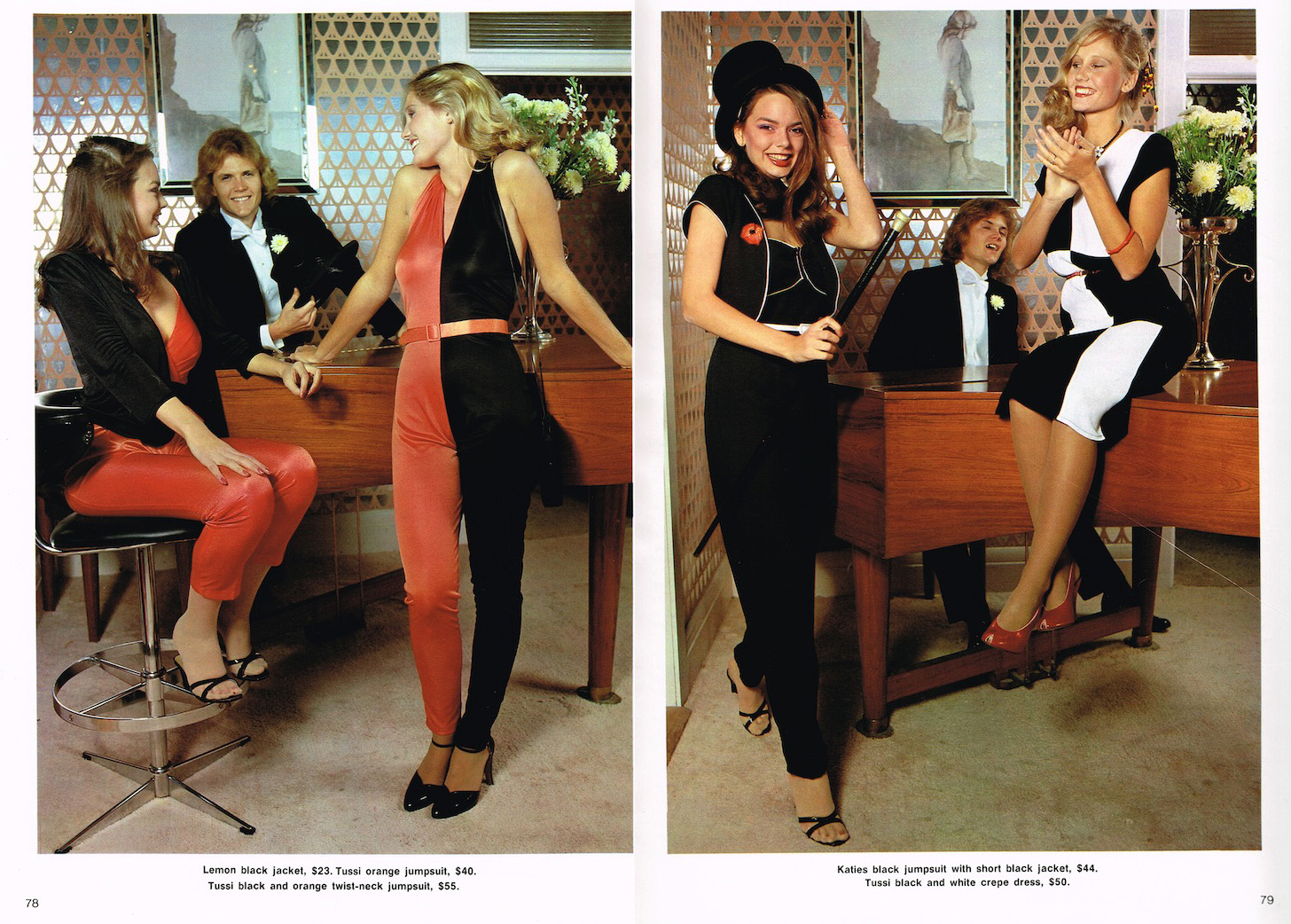 JULY 1986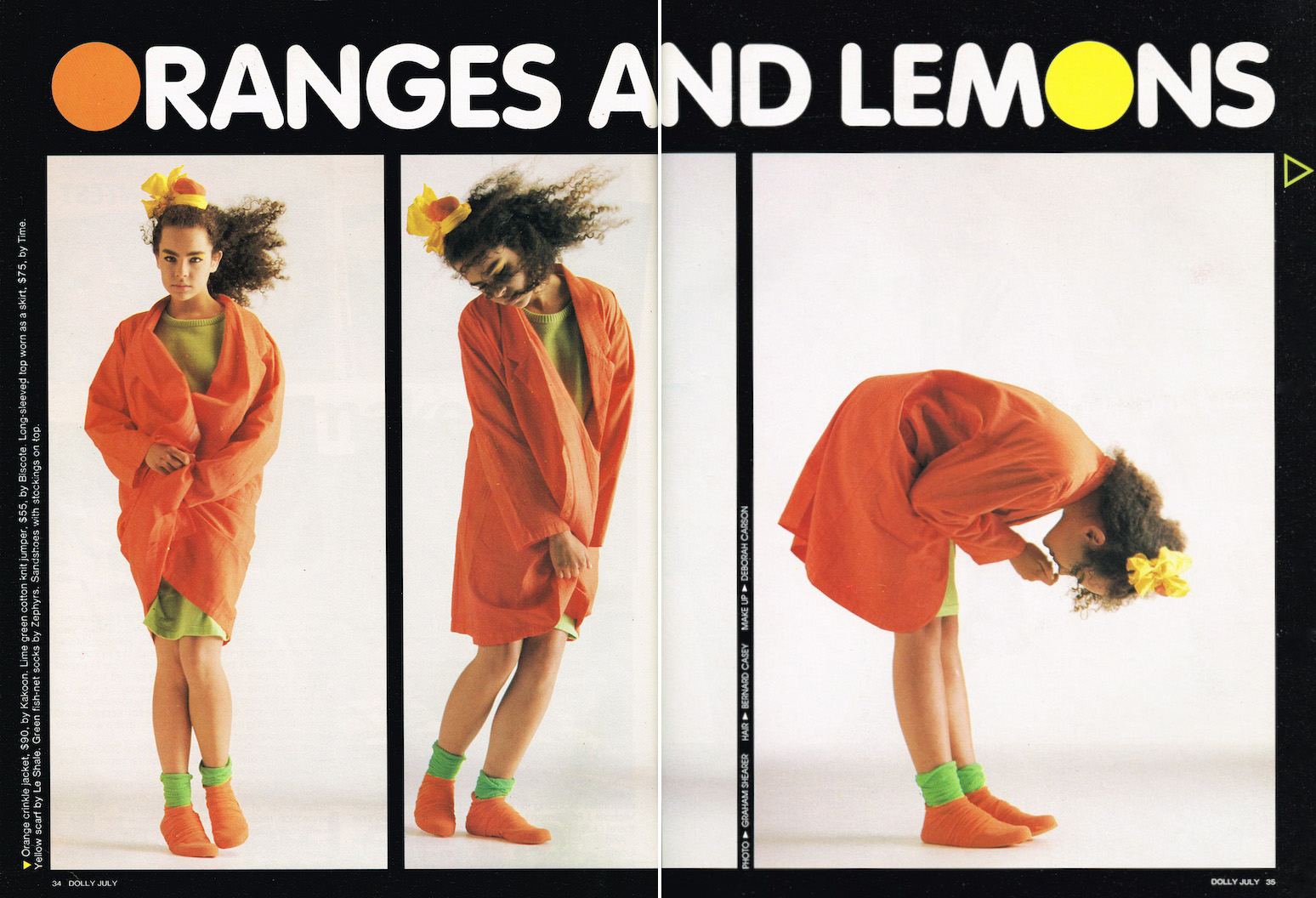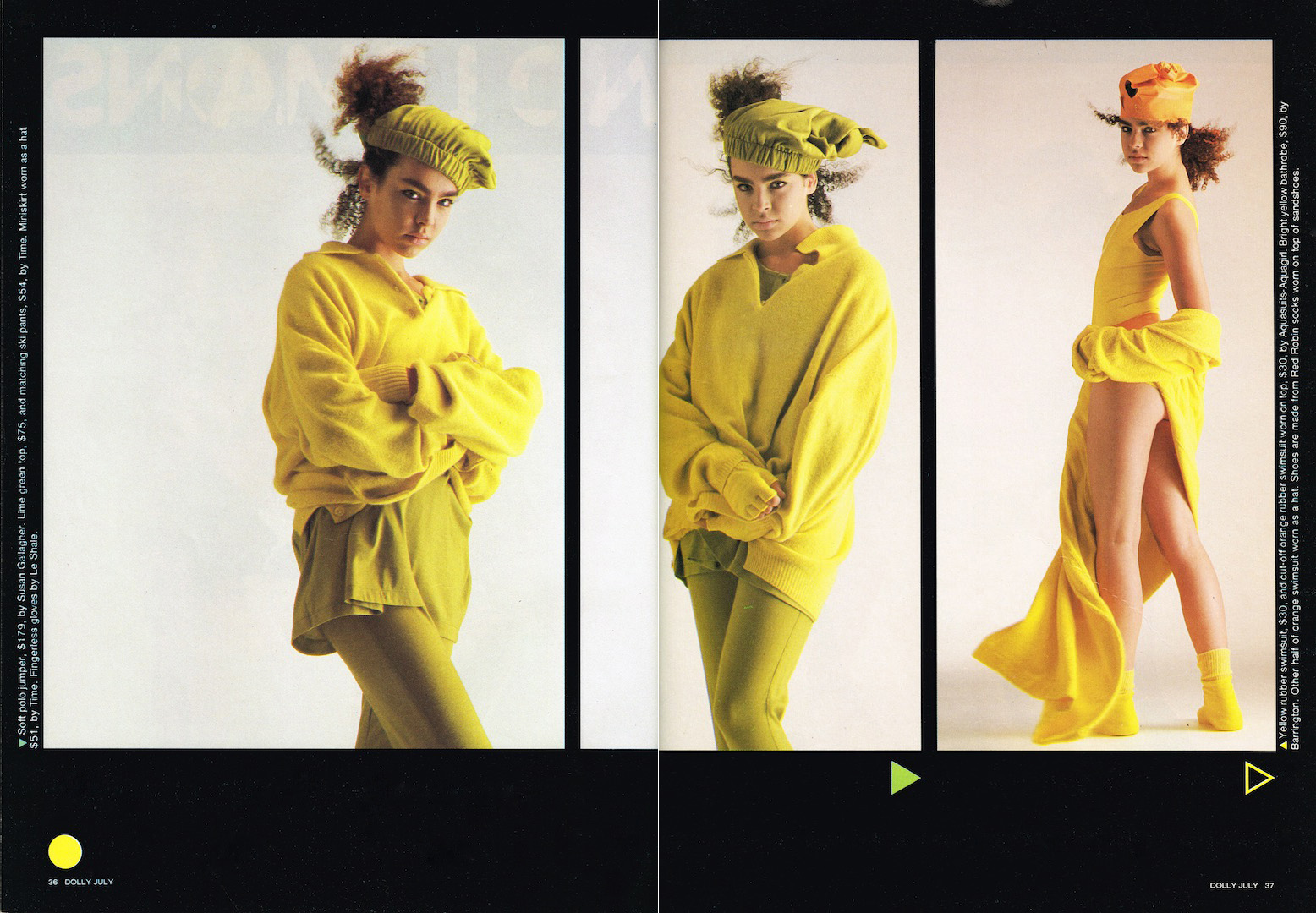 JULY 1981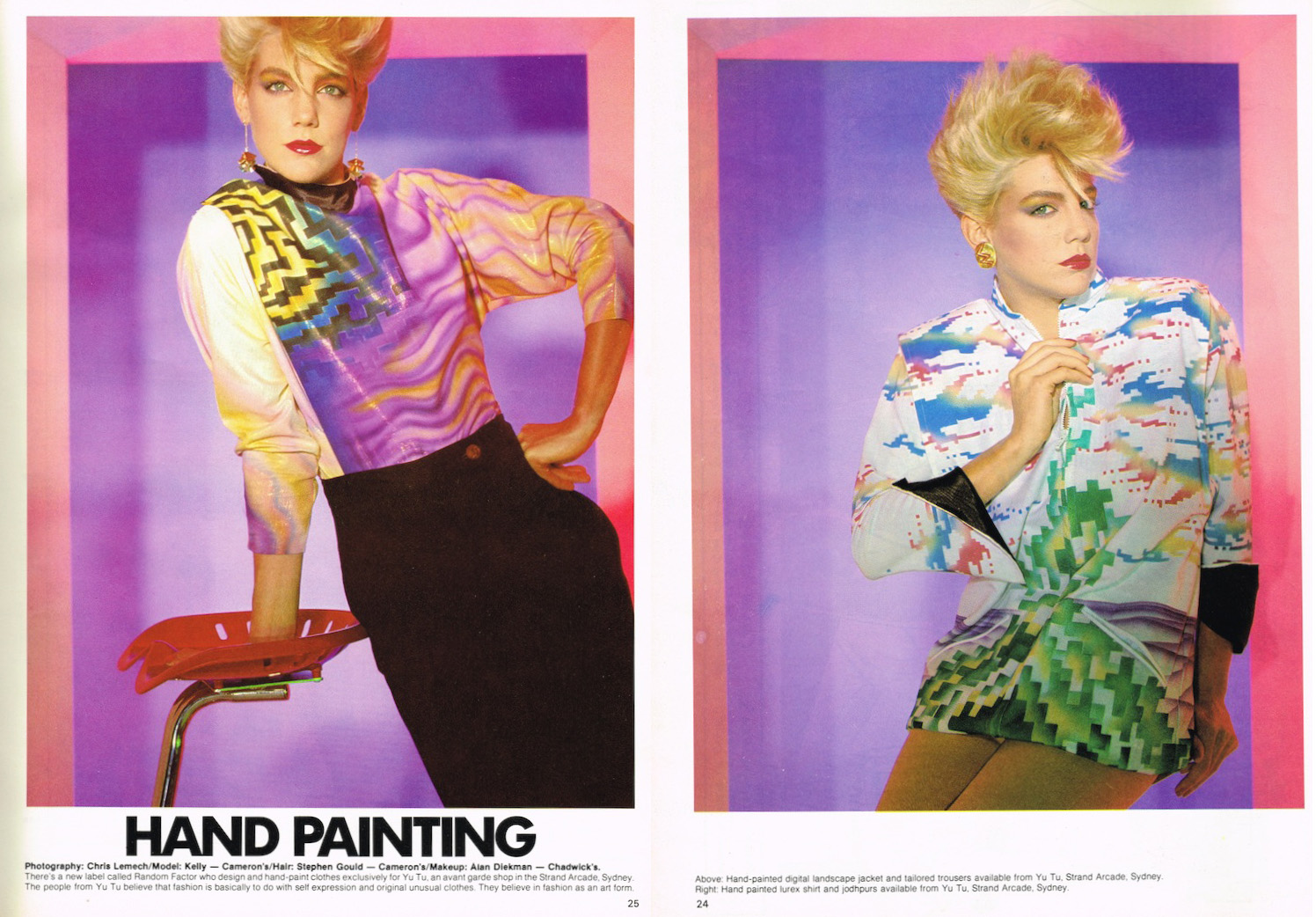 MAY 1982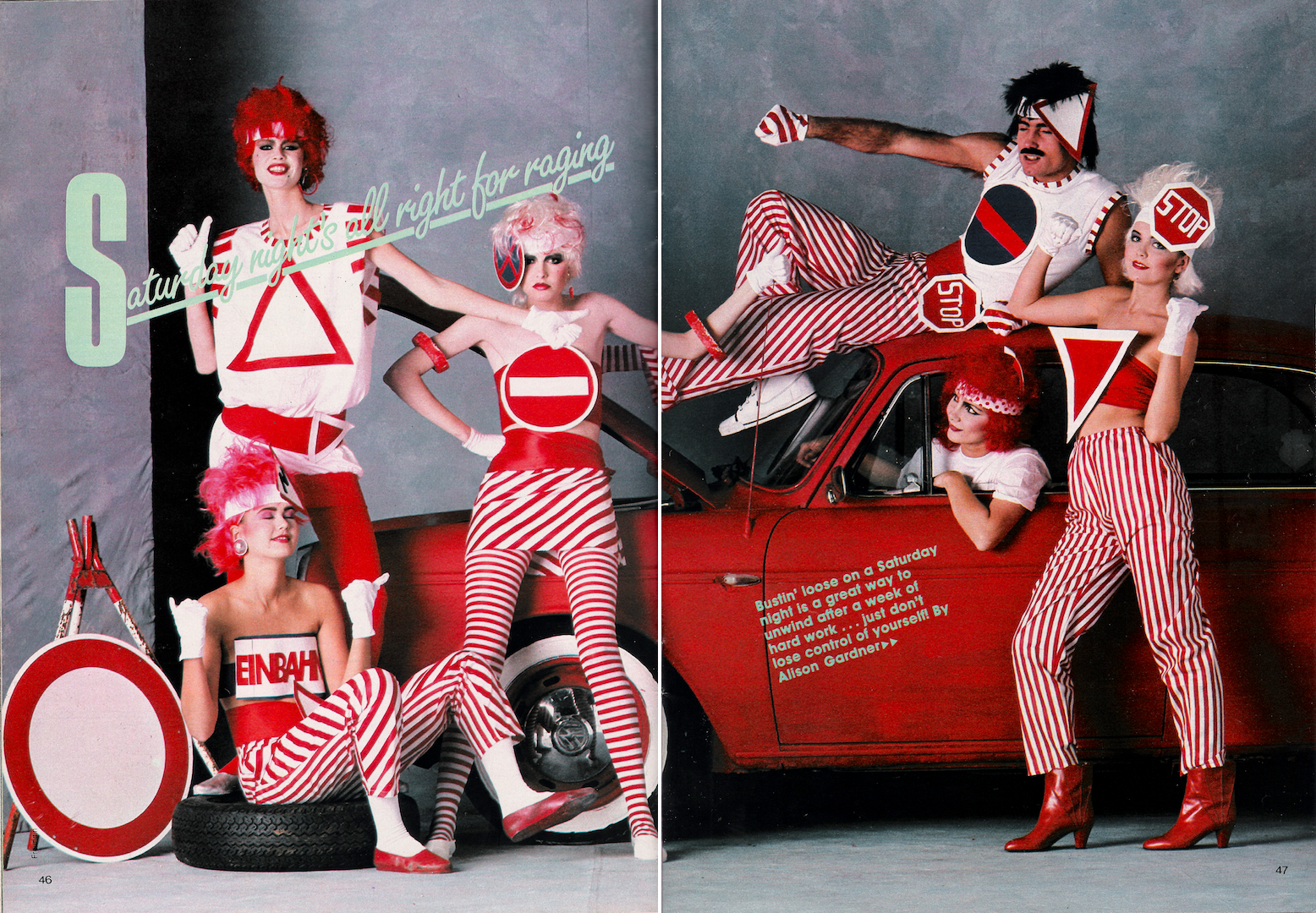 SEPTEMBER 1980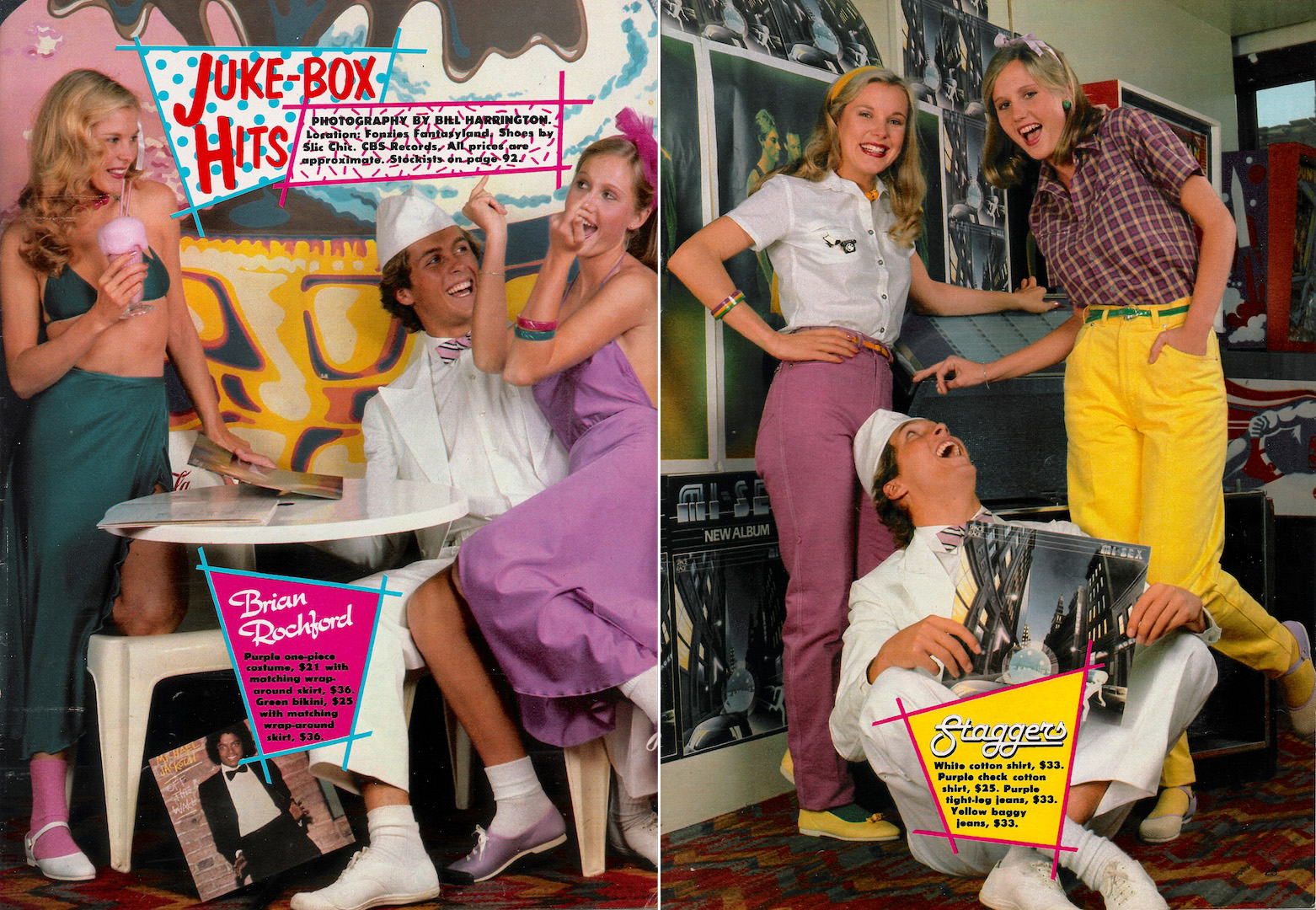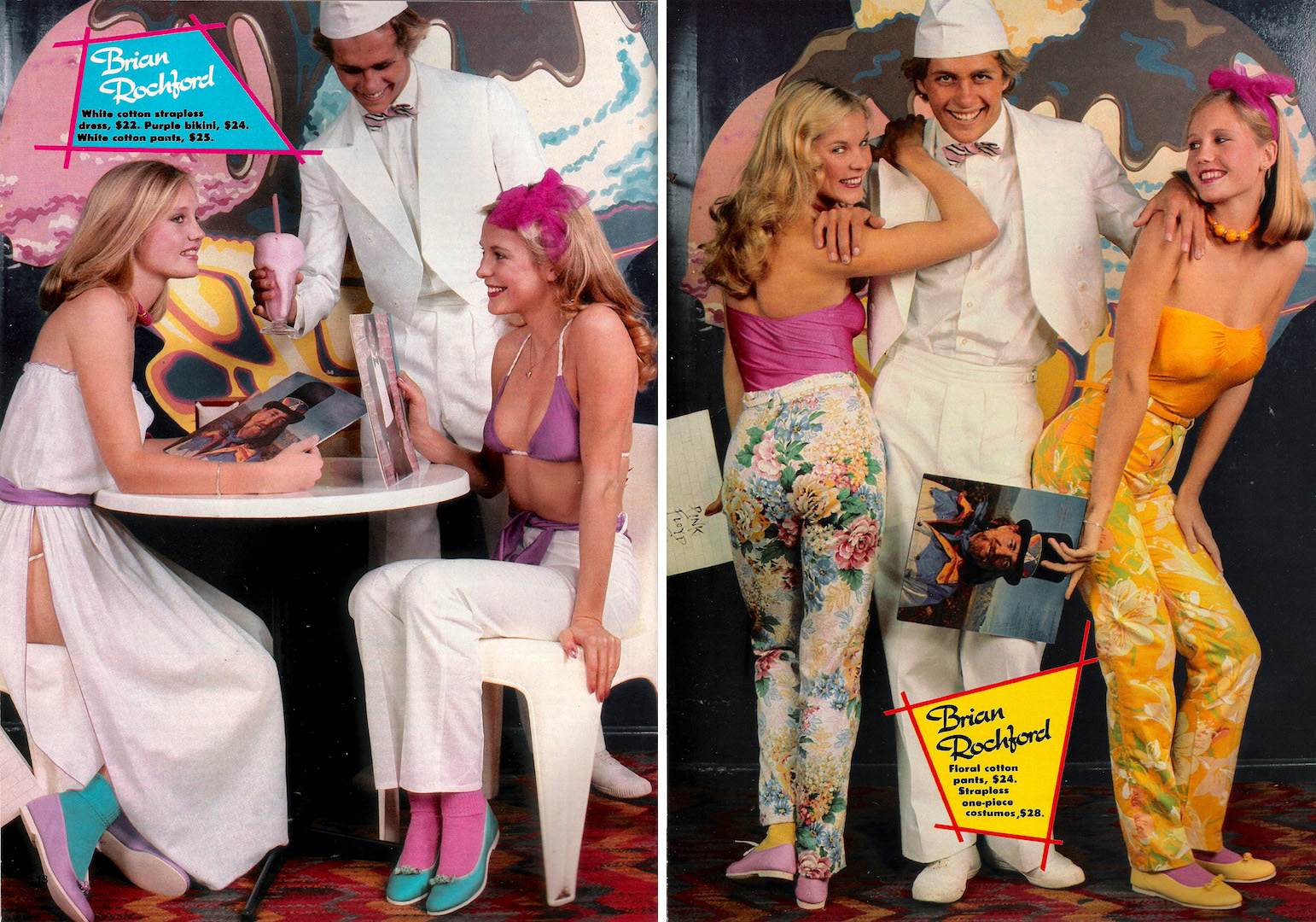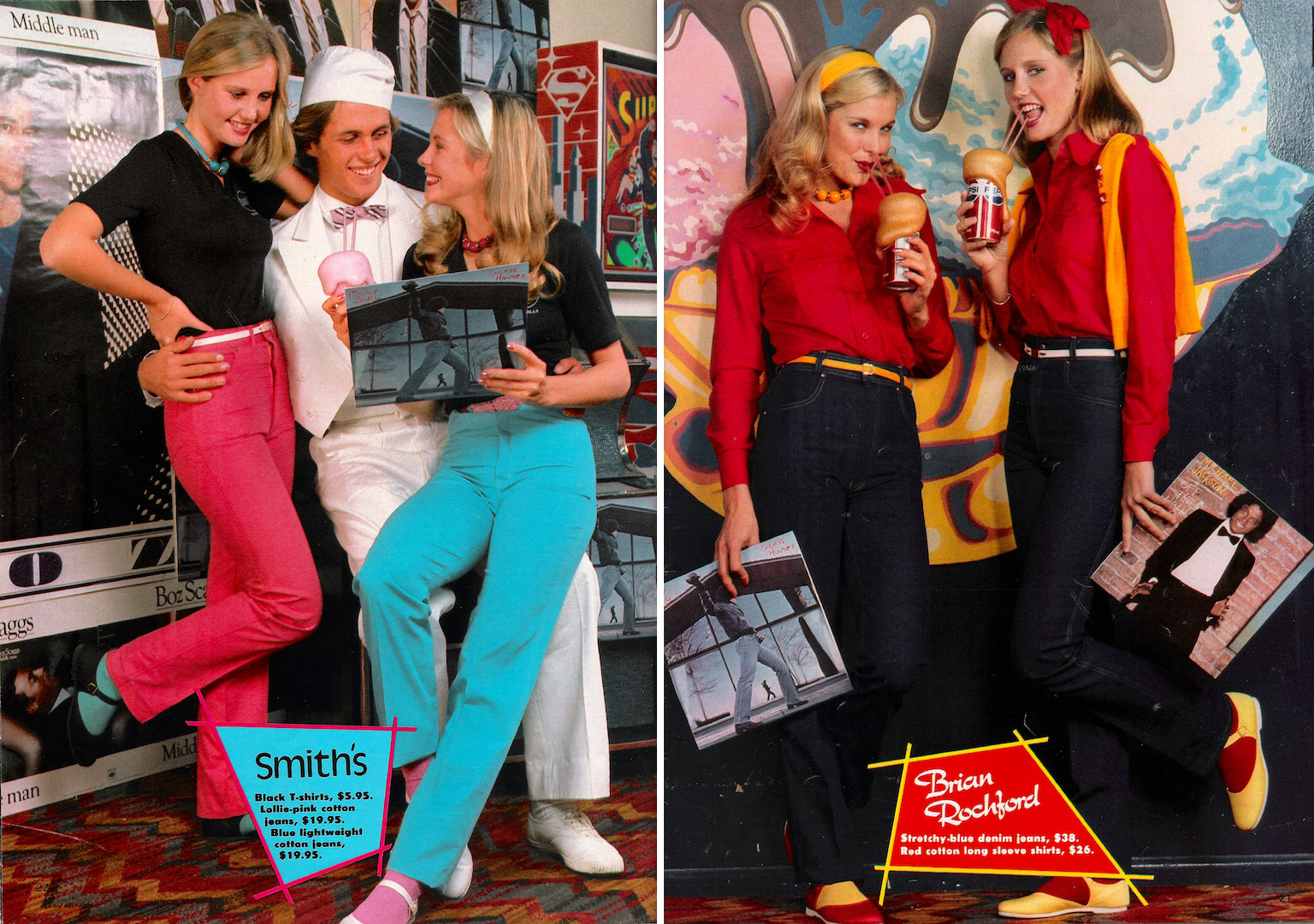 DECEMBER 1981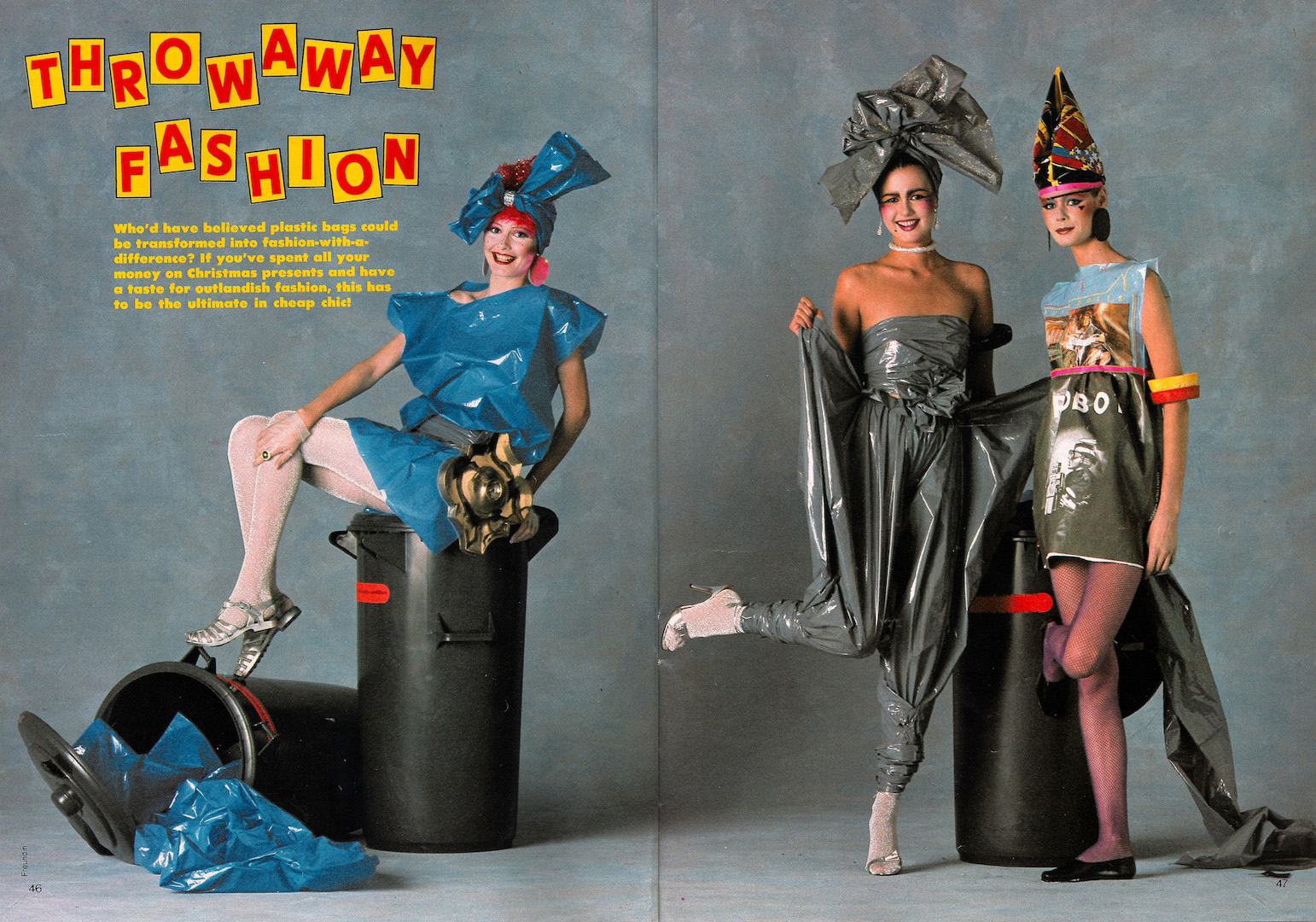 FEBRUARY 1981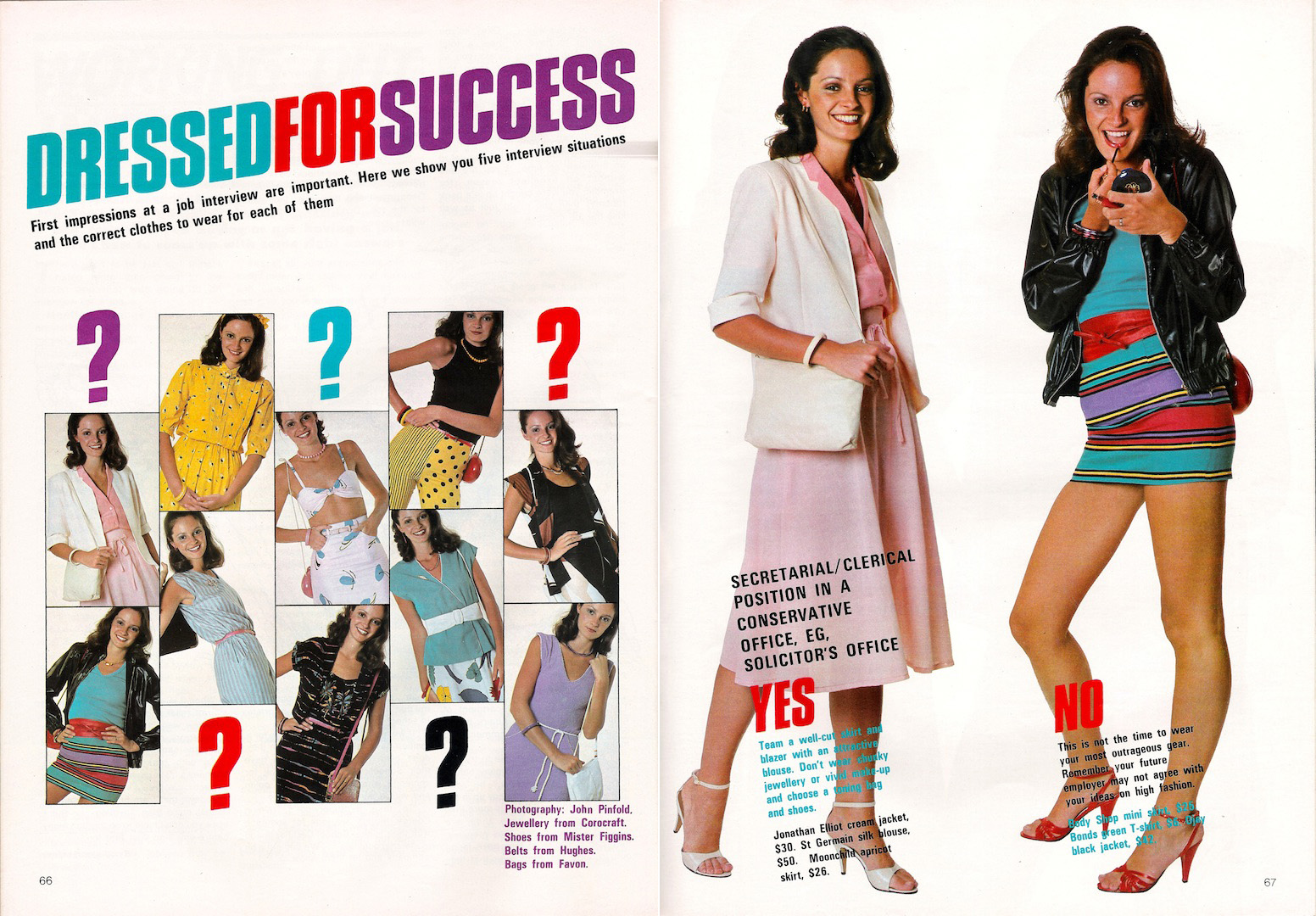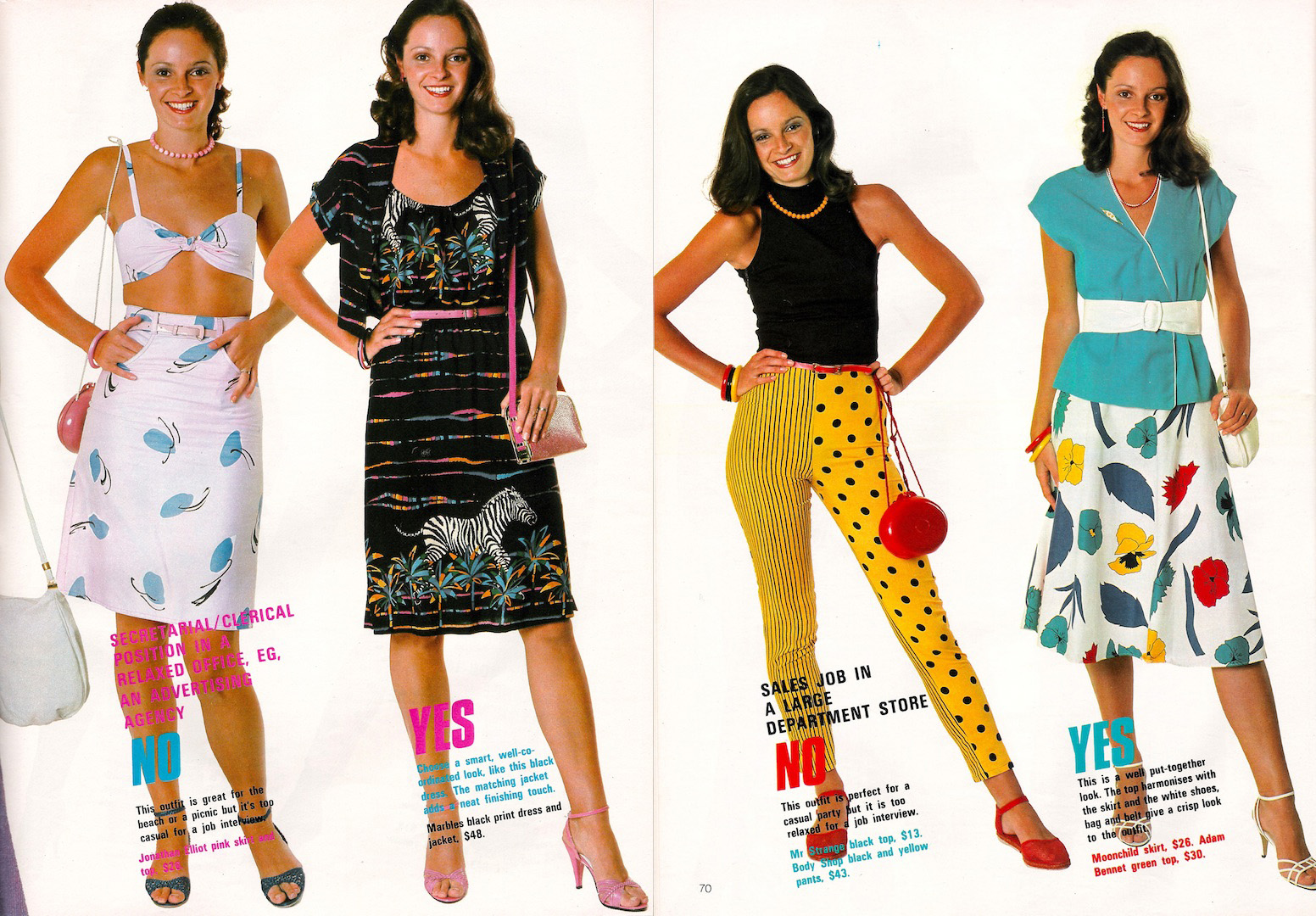 APRIL 1981