When Friedrich Nietzsche (1844-1900) was in failing health he found reading and writing for longer than twenty minutes at a time painful. A doctor noted that the writer and thinker's "right eye could only perceive mistaken and distorted images". Nietzsche needed help. And in 1882 he got it – his sister Elisabeth and friend Paul Rée sent him one of Danish inventor Rasmus Malling-Hansen's (1835-1890) portable Writing Balls, a forerunner to the typewriter.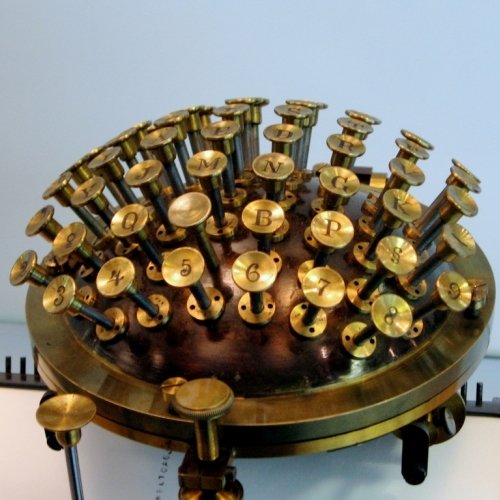 In The Illustrated Paris Universal Exhibition of the 5th of October 1878, a journalist compared the writing ball with the portable Remington:
"In the year 1875, a quick writing apparatus, designed by Mr. L. Sholes in America, and manufactured by Mr. Remington, was introduced in London. This machine was superior to the Malling-Hansen writing apparatus; but the writing ball in its present form far excels the Remington machine. It secures greater rapidity, and its writing is clearer and more precise than that of the American instrument. The Danish apparatus has more keys, is much less complicated, built with greater precision, more solid, and much smaller and lighter than the Remington, and moreover, is cheaper."
Although the Writing Ball was prone to malfunction and maintenance was not easy, Nietzsche typed around 60 manuscripts on it. As F. Scott Fitzgerald put it, "Nothing any good isn't hard." Struggle is part of the creative process. Nietzsche agreed, noting in his 1887 work Types of my disciples (The Will to Power: In Science, Nature, Society and Art):
To those human beings who are of any concern to me I wish suffering, desolation, sickness, ill-treatment, indignities — I wish that they should not remain unfamiliar with profound self-contempt, the torture of self-mistrust, the wretchedness of the vanquished: I have no pity for them, because I wish them the only thing that can prove today whether one is worth anything or not — that one endures.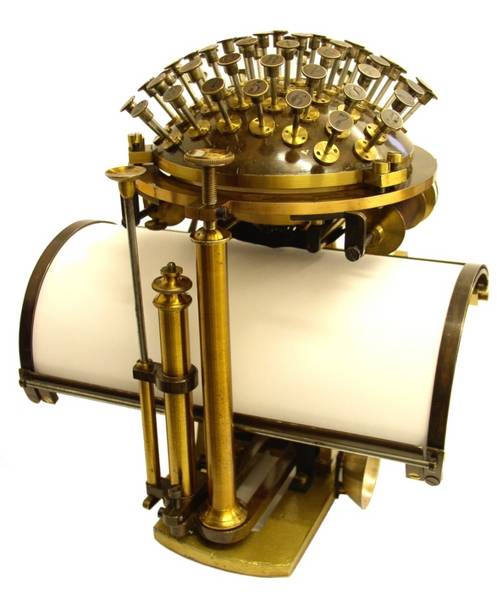 Nietzsche worked hard to master the machine that would let him reach his fans and continue his path to becoming something other than "the masses". Exited by its prospects, on February 16th 1882 he sat before his Malling-Hansen Writing Ball and typed an ode to it (and his own) talent:
In English:
"THE WRITING BALL IS A THING LIKE ME:

MADE OF IRON YET EASILY TWISTED ON JOURNEYS.

PATIENCE AND TACT ARE REQUIRED IN ABUNDANCE

AS WELL AS FINE FINGERS TO USE US."
via The Malling-Hansen Society, Open Culture