IN the disco era there began a phenomenon of immense historical insignificance: the emergence of all female musical trios.  Sure, there had been The Supremes, and there were various disco/soul trios that genuinely kicked ass (etc. The Three Degrees, Labelle), but these bands were different.  This new breed was basically talentless, and exuded an overt sexuality (i.e. they couldn't sing, but at least they were hot).  Every song in their entire catalog (with 0.00 exceptions) was about sex, and every performance and music video operated unflinchingly to the "sex sells" approach.
The trend extended into the 1980s, paving the way for groups like Destiny's Child (who were less one-dimensional).  Largely forgotten in the annals of pop history, all that remains are the vinyl relics which I hereby dub "Three Chick Discs".  Here are a few examples
"Make Love Whenever You Can" by Arabesque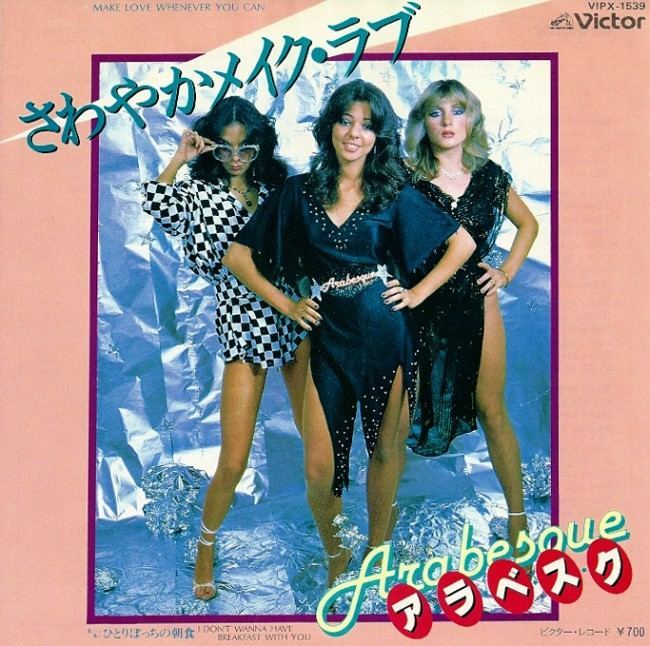 Make love: Do it today, don't wait until tomorrow
Make love: The only way to wipe away your sorrow, love
It's just like "All You Need Is Love" except disco…. Okay, admittedly, it's a tad different.  By "love" the girls strictly mean f***ing.  Plus, there's no varied meter, no complex time signatures and instrumentation, no lyrical depth, or even a hint of musical ingenuity.  But other than that, it's just like it.
"Bad Boy" by Centerfold (1984)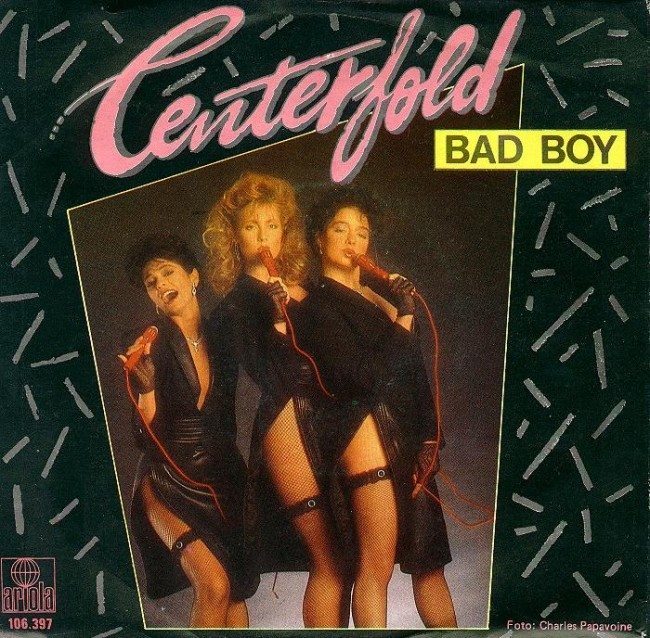 Tonight, you're gonna make me feel like a woman
Tonight, I'm gonna make you feel like a man
You're a bad little boy and I like what you do to me
Sweet Lord.  To say these girls are hot and bothered would be the understatement of the year.  They spend the entire song disrobing, rubbing themselves, and making sultry expressions.  These girls make Prince seem subtle…. Not that I'm complaining.
"Baby Doll" by Girls Can't Help It (1982)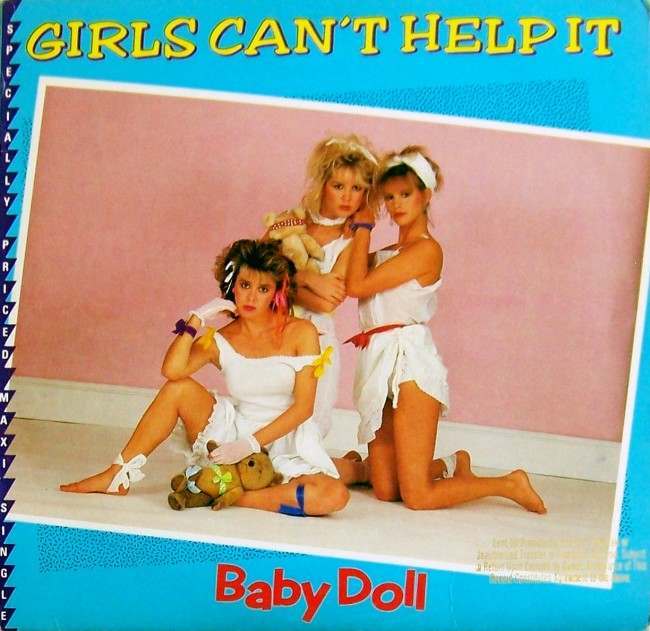 Idon't want to sip your orange juice
I won't use your razorblade
I won't push you into nuthin' you can't handle
I want to be your baby doll
About three and a half minutes into the song, the girls make the regrettable decision to rap.  Lyrics like this occur: "Now you know what I can do, Let's exercise my doobee-doo".  This may be the most Caucasian rap since Debbie Harry's "Rapture" coda (You remember: "Cause the man from Mars stopped eatin' cars and eatin' bars, And now he only eats guitars").
"Ooh La La I'm Falling" by Babe (1980)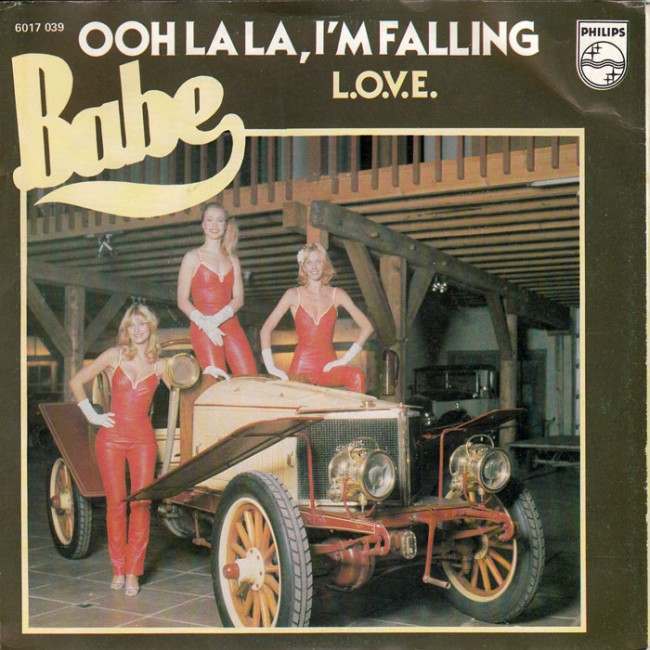 Just four vodkas 'n' orange juice
Let me complete surrender
But trying to stop you ain't no use
I feel like playing Russian Roulette
'Cause your kisses make me weak
This song is essentially about getting sloshed on screwdrivers and subsequently having regretful drunk sex.  What's with the orange juice references by these girl bands? Babe wasn't quite as racy as their colleagues; but let's not forget that one of their biggest hits was a song titled "Drunken Sailor".
"Danger" by The Star Sisters (1985)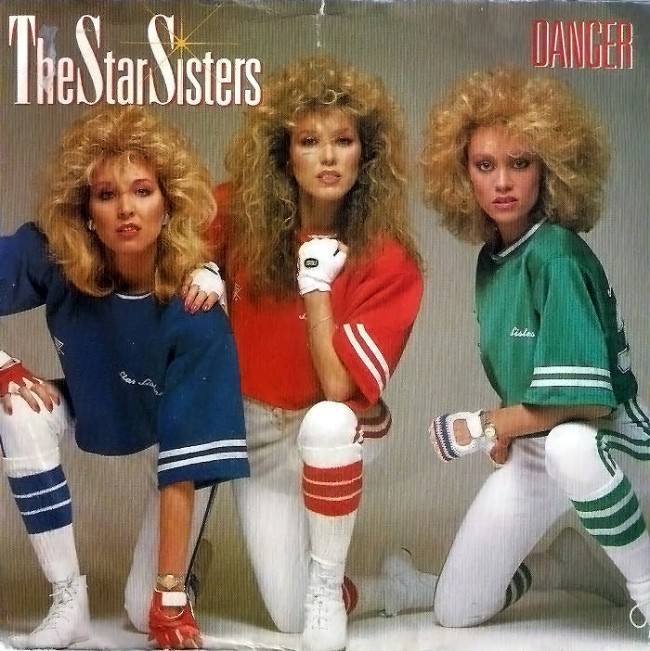 Words are fine, they're targets in the dark
Set off my silent alarm
Haunting eyes that see right through my heart
Pushing my senses too far
This video is just one pelvic thrust after another, interrupted by snippets of near nudity.  My favorite moment is when the girls crawl across a pile of presumably sweaty athletic uniforms.  I was ready for them to start clawing erotically over jockstraps, but alas it never happened.
"One More Little Kissie" by Luv' (1980)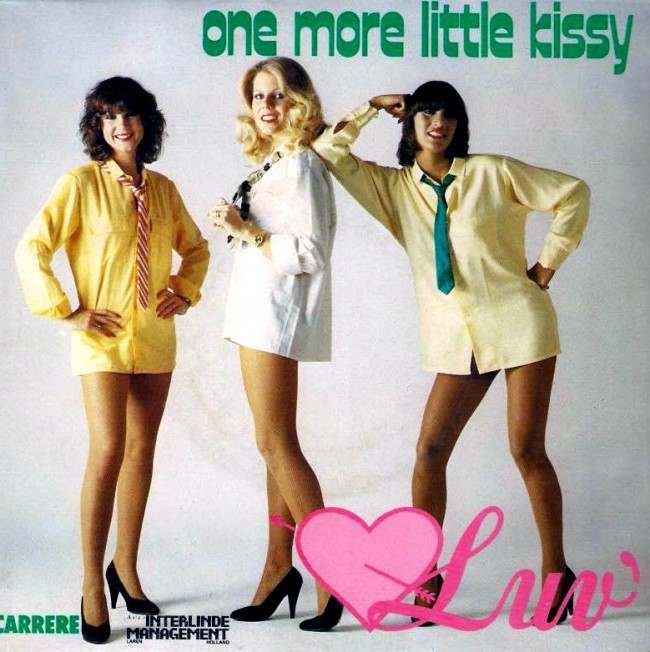 It's cold, very cold and I wonder what time in the morning
Time, is it time, is it time, is it time to go home?
Come a little closer, before, yeah, before it's-a dawning
Time, is it time, is it time, is it time to go home?
Why are the girls of Luv' at a zoo?  Given the amazingly sexy disco-superhero outfits they're sporting, I don't think anyone really cared to ask why.  If the cosmos hands you a gift such as this, don't question it.
"Love Games" by Belle & The Devotions (1984)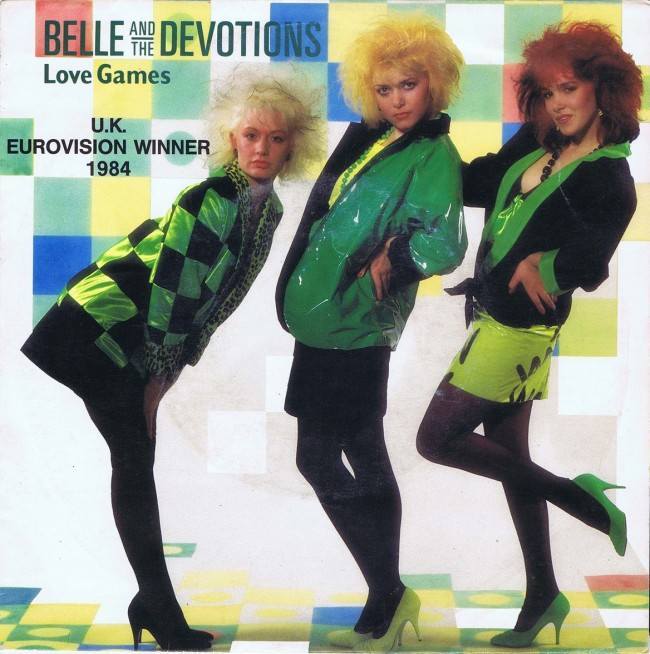 You were only playin' love games
You gave me sugar lovin' and it stuck like glue
And all this time you had me hooked on you
It's like they took a Supremes song, ran it through a Casio synthesizer, extracted all the heart and soul from it using a complex distillation system, then handed it to three chicks in miniskirts.  Presto – Motown Light  (or more accurately, Motown White).
"Doctor Doctor" by À la Carte (1980)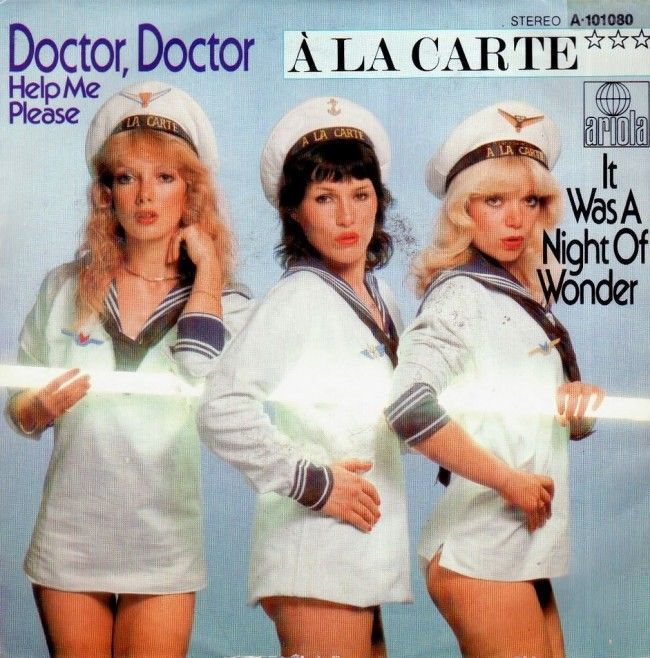 Oh doctor, doctor help me please
I've got the trembles in my knees
I really felt electrified
Cause of the power he supplied
So, the ladies of À la Carte decided to wear pants for the video, even though the single sleeve clearly sets the expectation that their performance will be pants free.  What a disappointment.
"Hold Onto Love" by Page Three (1977)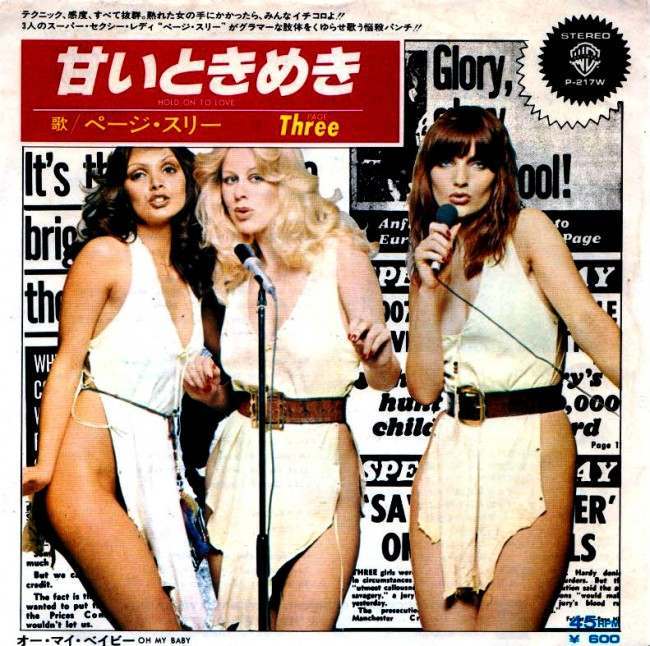 Oooh, that night.  Such a night.
Hold onto love and the whole world's alive.
What more can be said?  The era of the Three Chick Disc is over, but despite its shallowness, I aim to keep their torch aflame. Who knows? Maybe the Internet will rediscover them and come to appreciate their tawdry skills once more.  But just a friendly word of advice before I go: when doing a Google search, be careful what you type. "Three Chick Disc" and "Three Dick Chicks" are going to give you vastly different results.