Male fashion is an endless source of point-and-laugh fun. In this instalment, we hard back to the 1970s, wherein the Onesie For Him was knocking them bandy in the boardroom and bedroom.
Do say: With your Onesie, you look macho and more ready for action than an aroused Playgirl stud. Nice moustache.
Don't say: Ha-ha. It's a babygro, you muppet!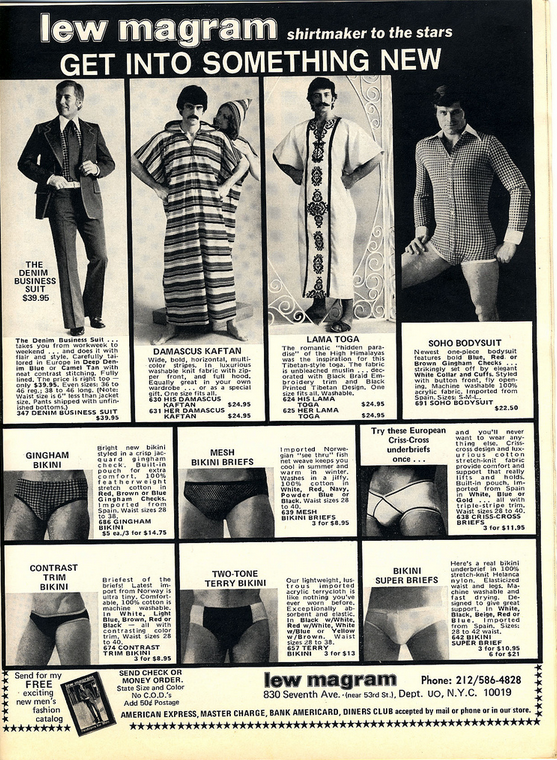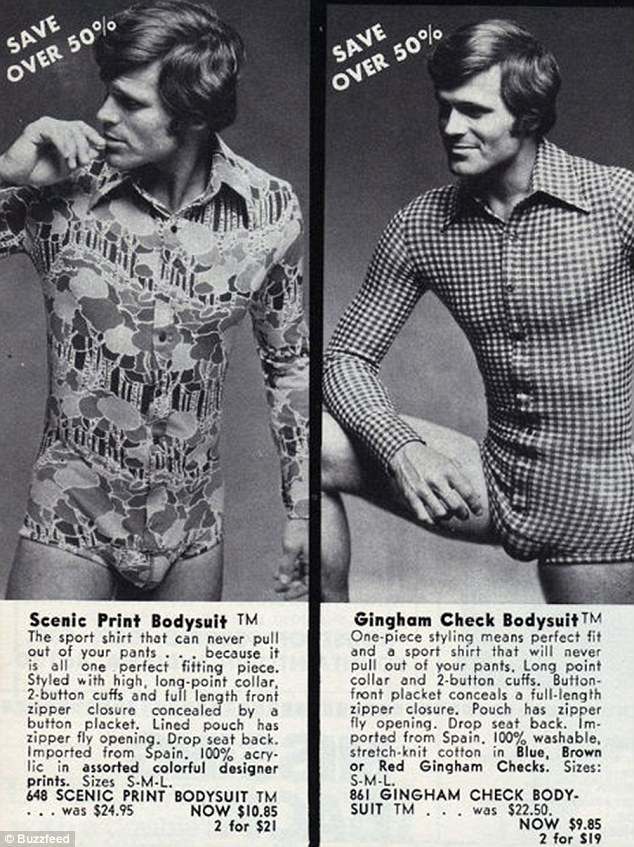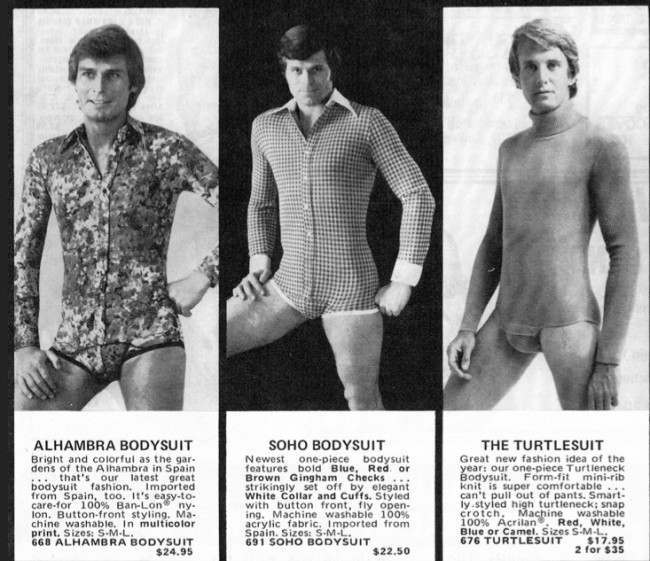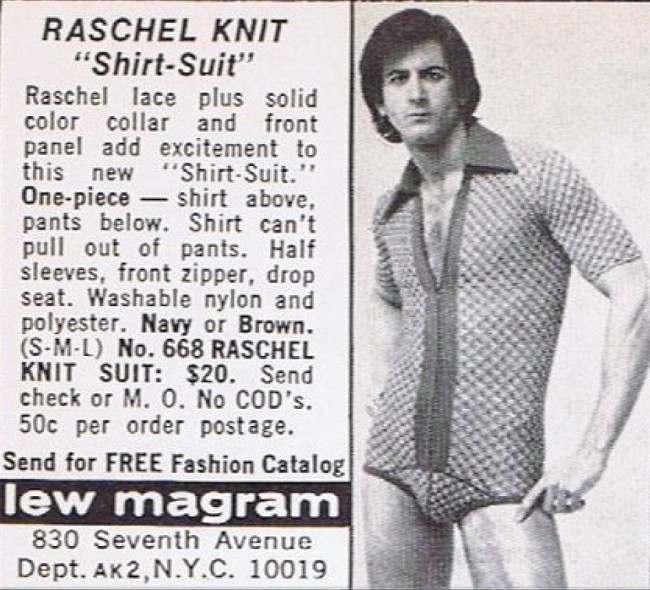 Spotters: Canberra Times, Copyranter