FLASHBACK to November 14 1987:
West German Minister for Economic Cooperation, Hans Klein, right, dances with Elke Koska, wife and muse of German conceptual artist HA Schult, at the annual federal press ball on Friday, November 14, 1987 at the Beethoven Hall in Bonn, Germany.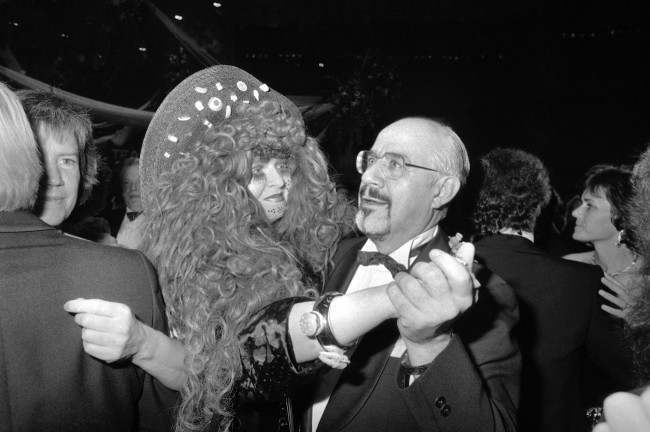 It's cracking photo.
And it's her we're looking at, isn't. It;' what she hoped we'd do. Here's Elke in 2009: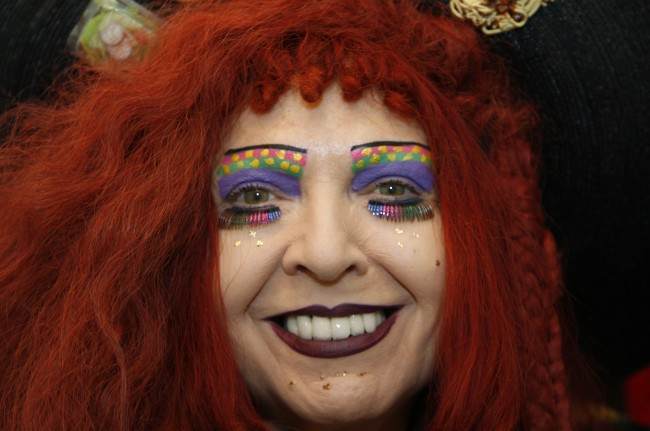 This is her husband and his work:
And here's Hans Klein. We were looking at Elke's gigantic hair and HA's zany art. But it's Hans who turns out to be the one to watch: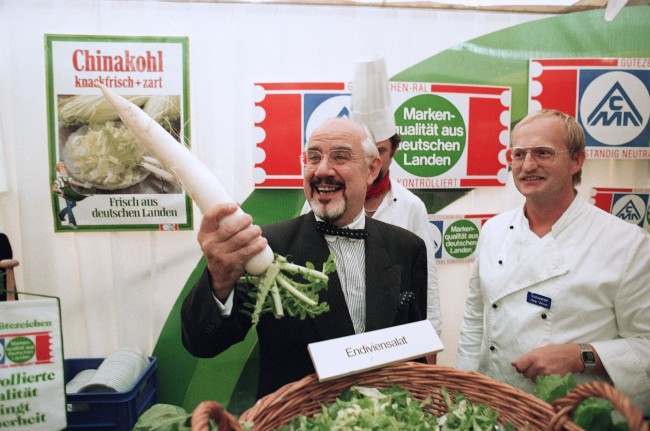 If you spot a recurring theme, do say: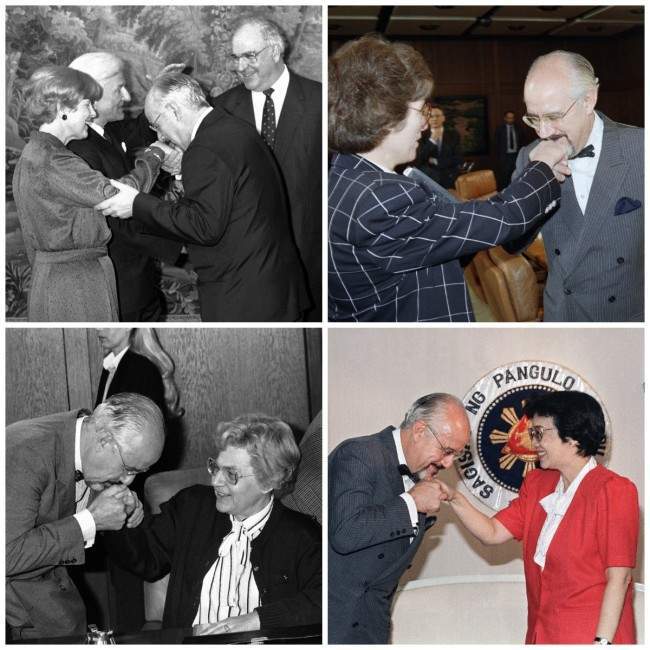 Hans Klein, the old charmer, died on December 2 1996.
A trained journalist, a diplomat, press officer of the Olympic Games in Munich, close friend of Franz Josef Strauss and development minister. He became Helmut Kohl's government spokesman in April 1989.  It was job he called: "The worst suicide mission to which I have ever gotten myself into." After the Berlin Wall carbon let his chancellery minister Rudolf Seiter inform the media. "
We need more charmers like him in politics.