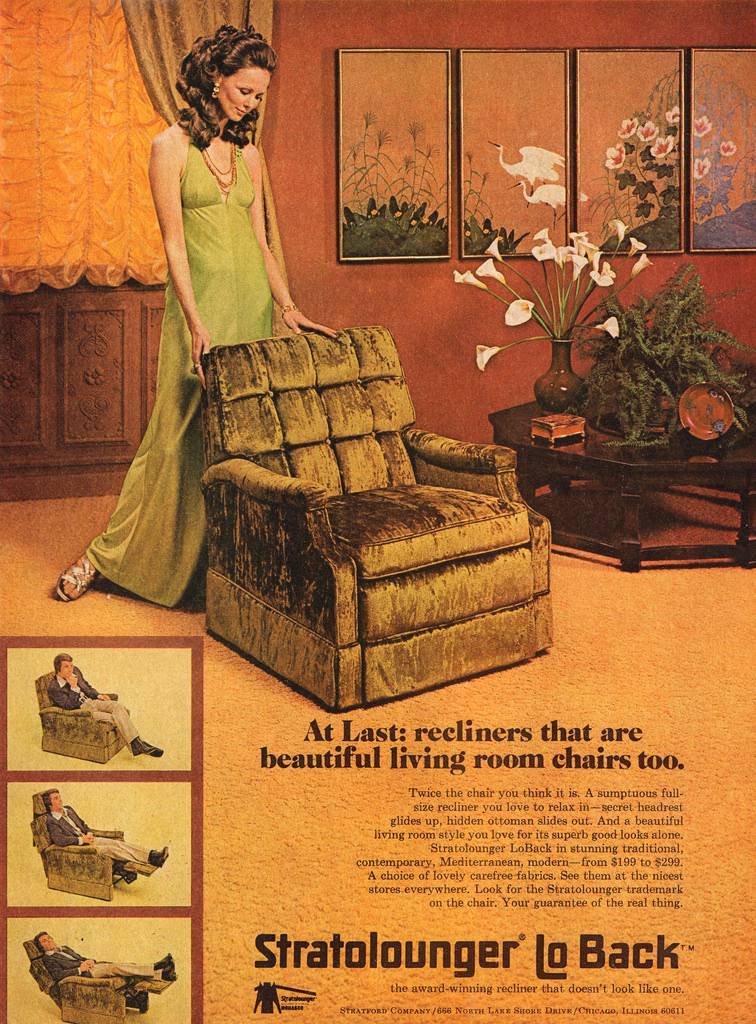 Can't you just see this recliner on The Price is Right, as a Barker Beauty caresses its luxurious upholstery? Fast forward ten years, and this once-loved, once-proud Stratalounger sits unwanted in a Goodwill or by the street curb, smelling of Pal-Mals.
That's the story when it comes to home furnishings – when they're nice and new, you can't comprehend the thought that they might one day look embarrassingly out of date. Here are some pages from a November 1972 issue Better Homes and Gardens; advertisements of new additions to the home that could never possibly look out of date…
Don't do it Ed Worth! The paneling is a huge mistake. When the next decade rolls around, your kitchen will look dark and inhospitable, and someone's going to have to take it back down.
And don't even think about wallpapering… just paint. Paint like there's no tomorrow.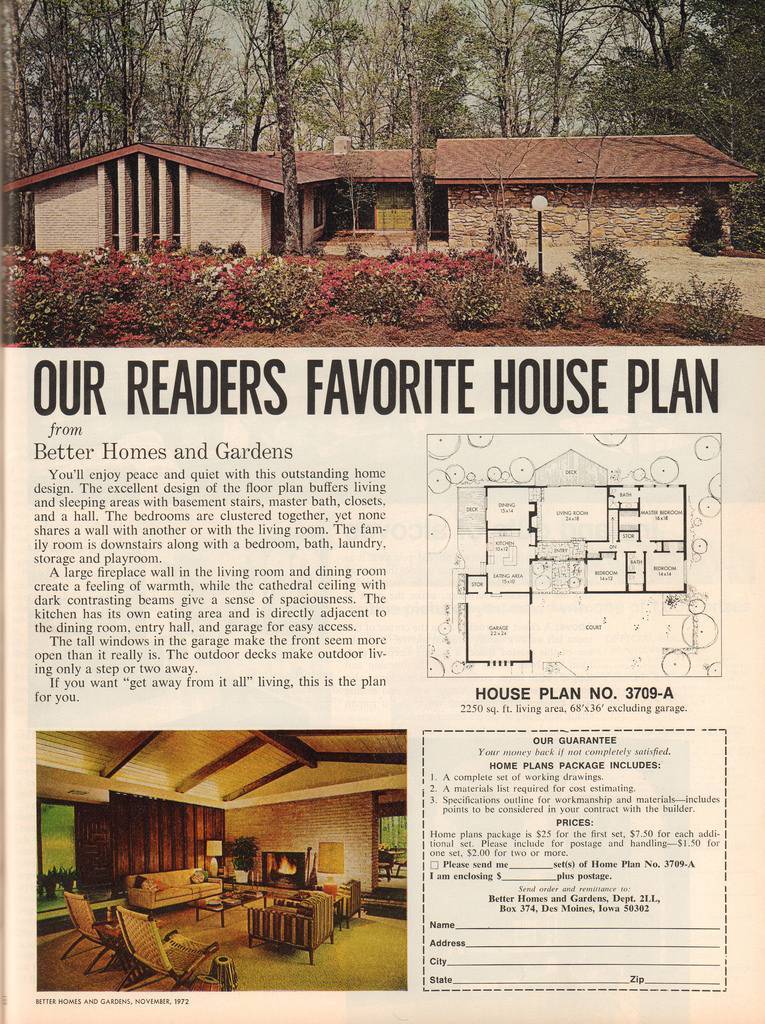 In 1972, this was the BH&G ultimate house plan. Today, this house probably sits neglected in the "bad" part of town. I must say – I kind of dig it. It definitely has a Brady feel to the exterior.
Everybody's always off doing their own thing. How can mom possibly reunite her family? The answer was under her nose all along – varnish.
Varnish: bringing families together.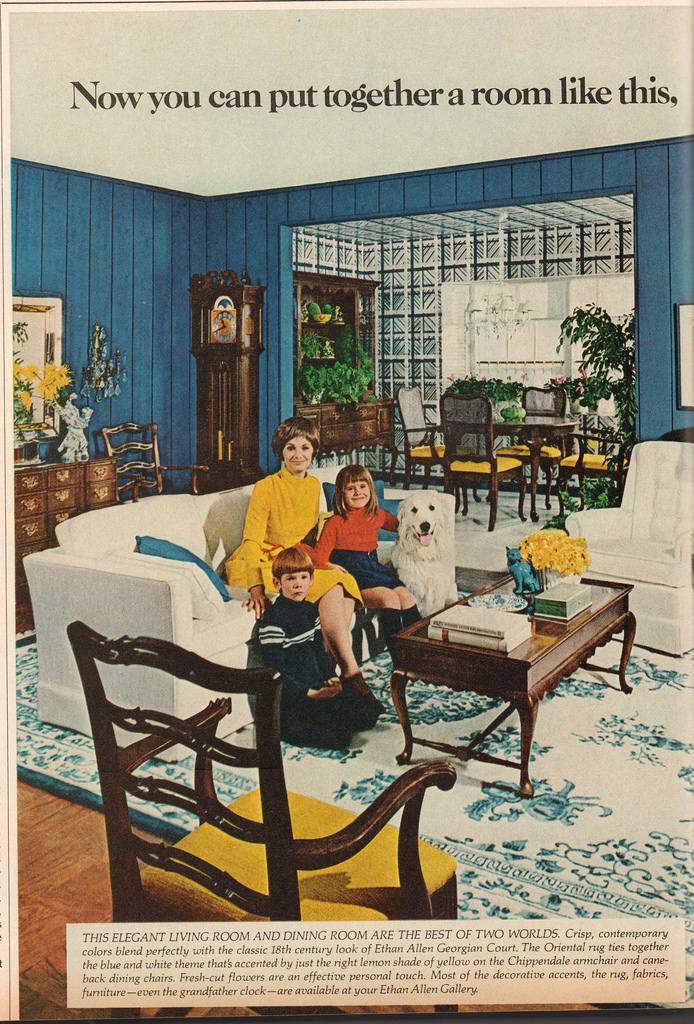 From an Ethan Allen advertisement. It certainly doesn't look kid or dog friendly, but the blue cat statuette is a nice touch, and I love how mom matches the seat cushions.
Nice. But a little too subdued for my tastes.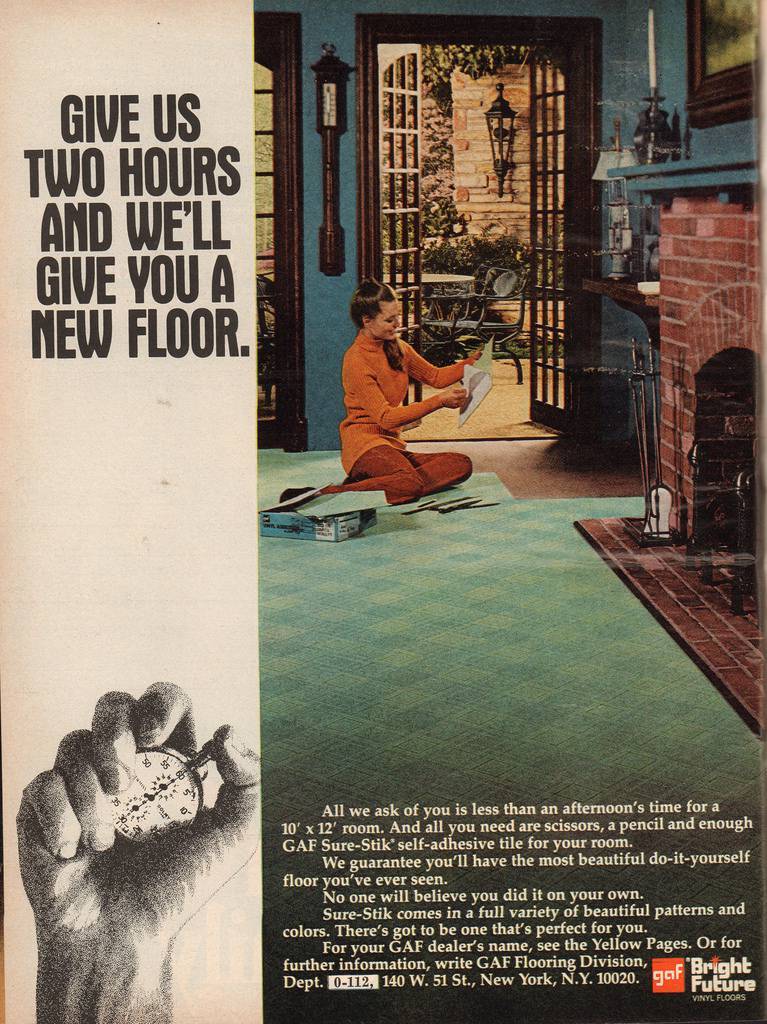 There are several advertisements in this BH&G highlighting the amazing world of quick DIY tiling. 1972 must have been the year it debuted.
The "Sun King" shag is a thick, plushy shag, not an "old, long, limp" shag – it's like an "abstract painting" under your feet!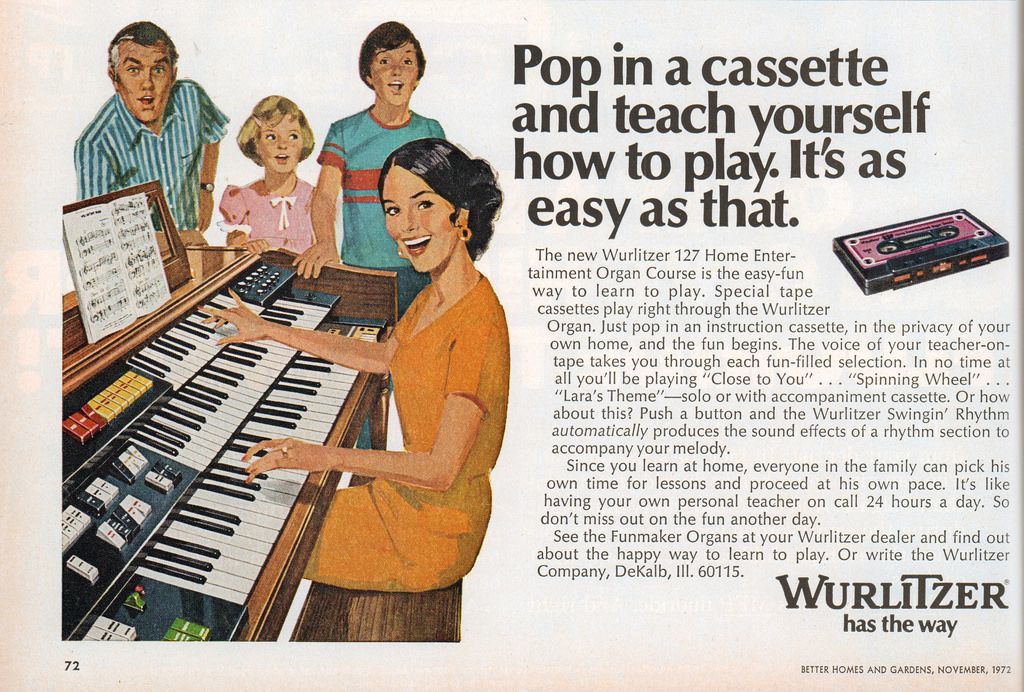 I'm not sure why, but organs were huge in homes back then – my house was no exception. We all took lessons, but never quite got to looking quite so awesome as the family pictured above. No 1970s living room was complete without one.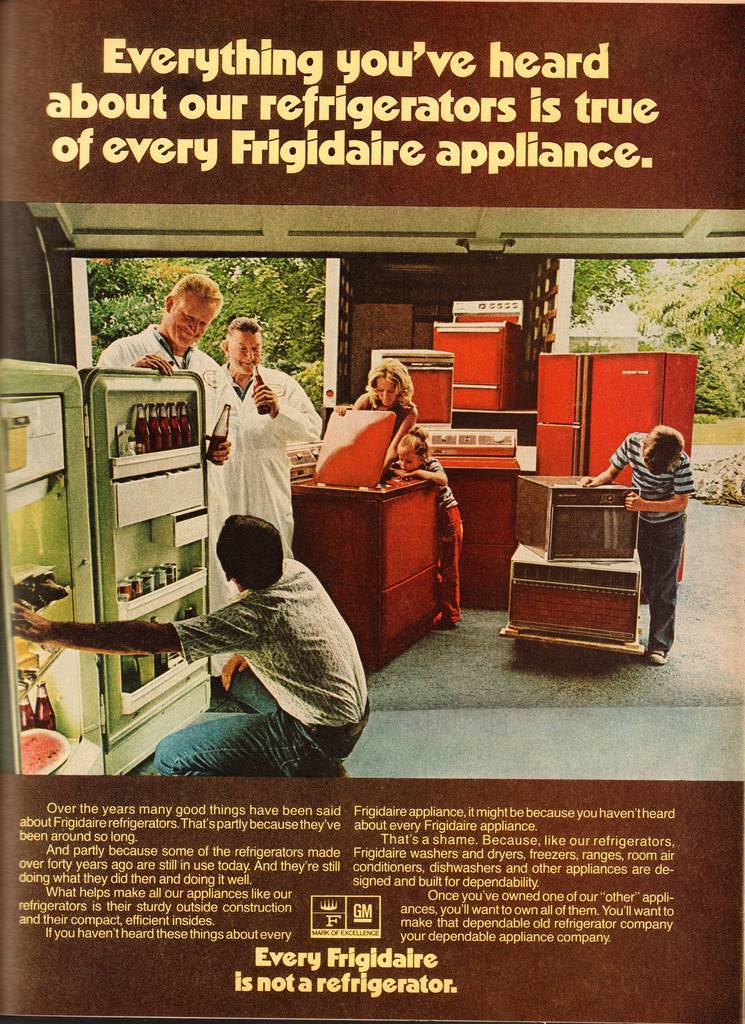 I love how 70s appliances came in such brilliant colors. Today, we have white or stainless steel. Back then, it was red (pictured above), harvest gold, avocado green, burnt orange, blue, and – how can we forget – the many shades of brown.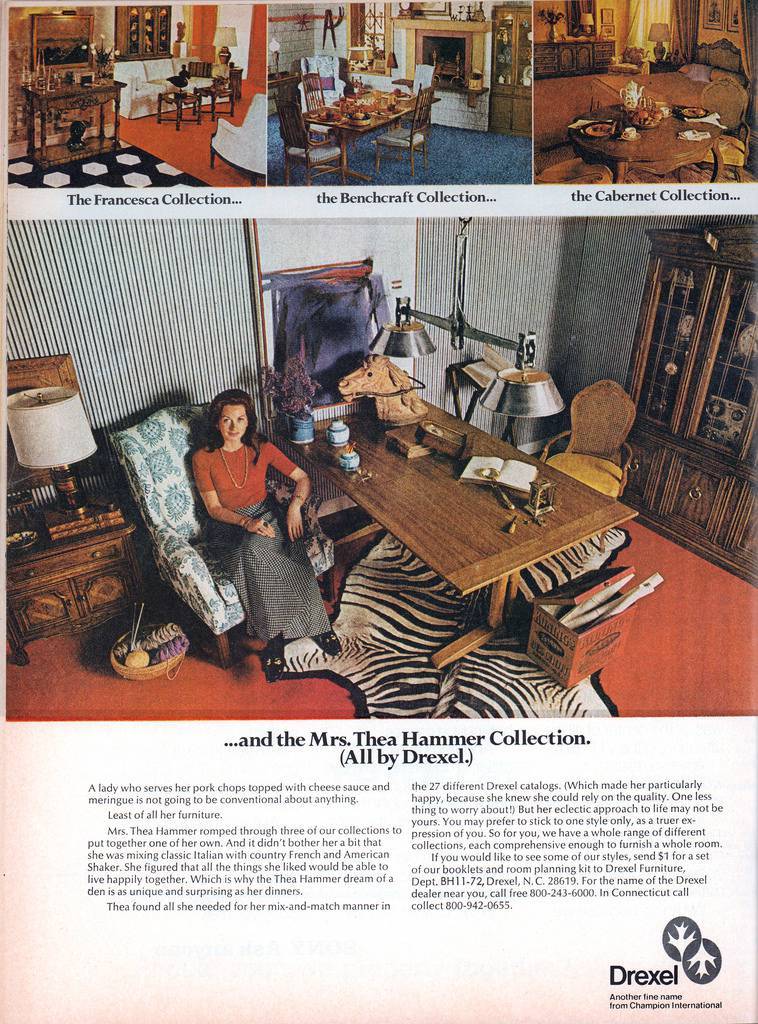 The zebra hide really adds that touch of class.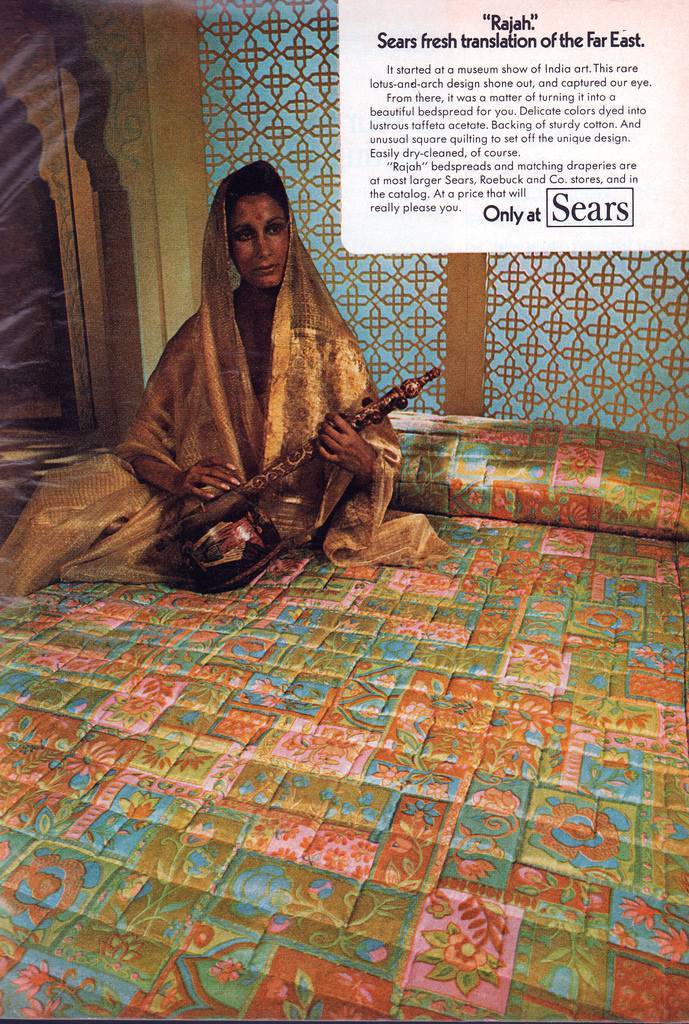 Sitar not included.