These photographs are from a set of negatives labelled "Scouser Wedding Eastleigh Parish 25th March 1972". Bought by collector Vintage Ladies, they take us back to the era of sideburns and bouffants. Were you there?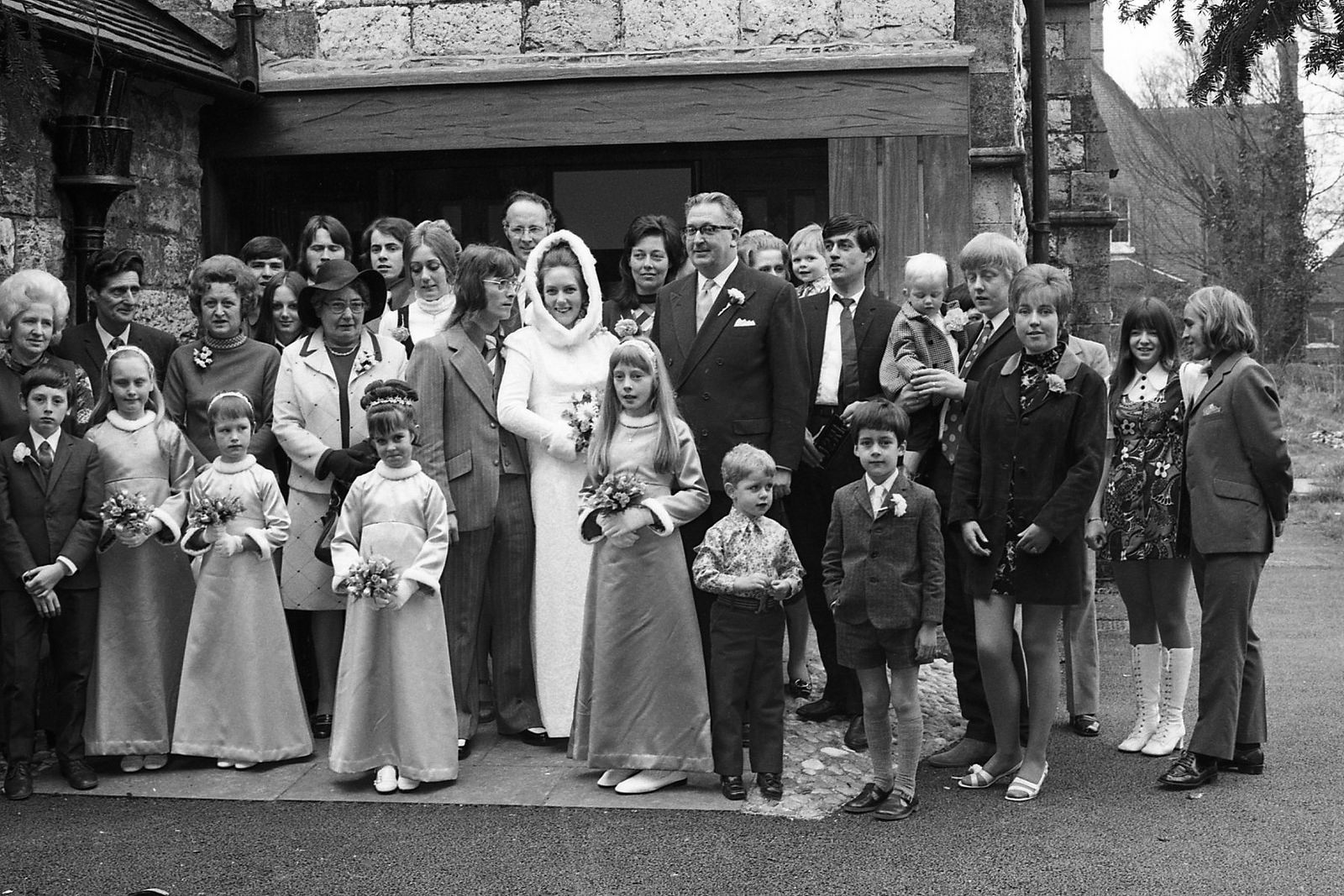 1972: The Godfather and The Poseidon Adventure packed them in at the cinemas. Donny Osmond crooned Puppy Love, Nilsson was living Without You and Alice Copper reassured us School's Out. On British telly, Mastermind, Newsround and Emmerdale Farm hit the airwaves (all shows are still running on prime-time terrestrial telly), as did Record Breakers and Are You Being Served?.  Idi Amin, dictator of Uganda, expelled 50,000 Asians with British passports. The Munich Olympics witnessed a massacre. Richard Adams novel Watership Down was published.
And in Eastleigh, Hampshire, two people got married. Did you go? Were you there?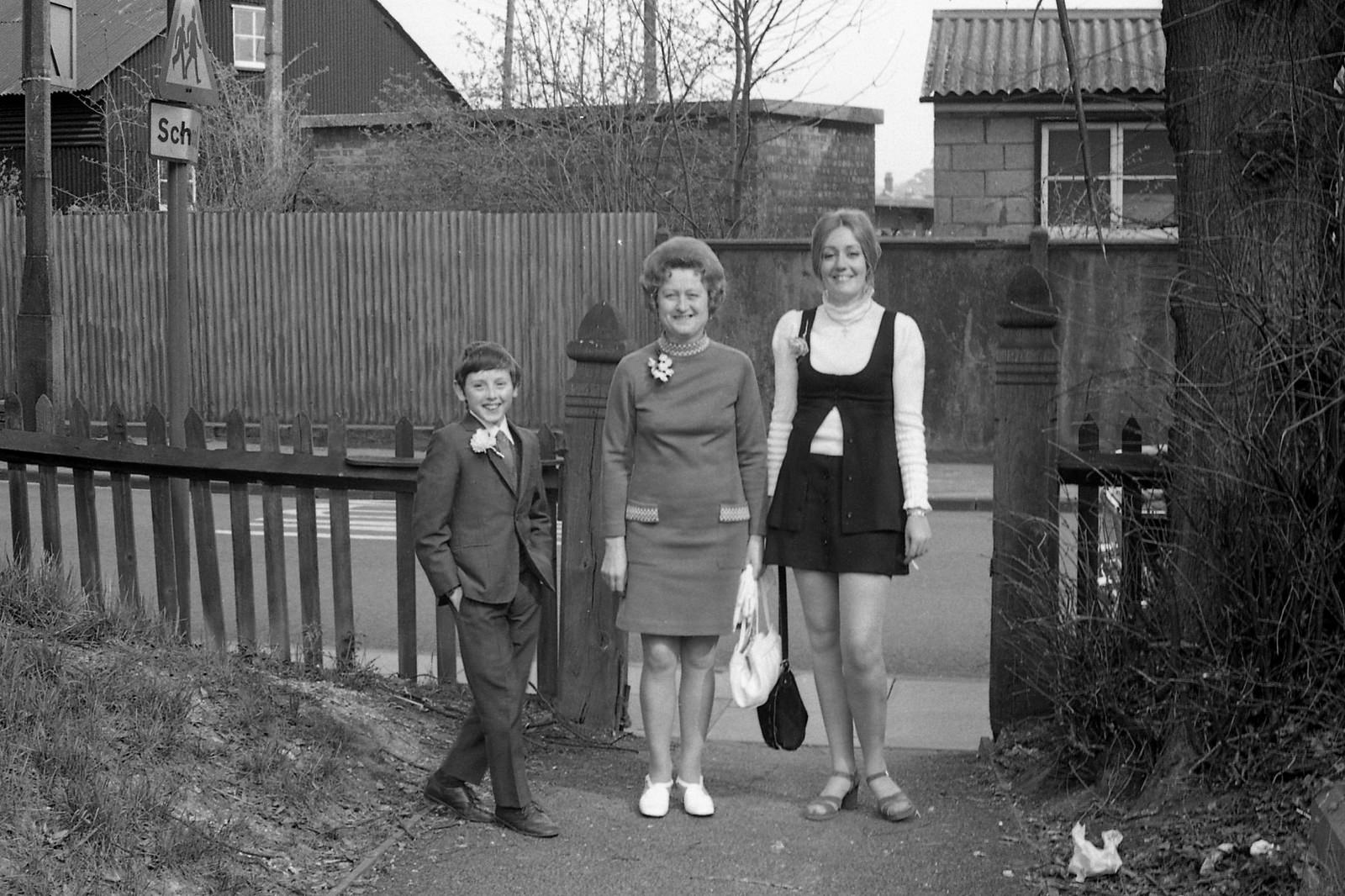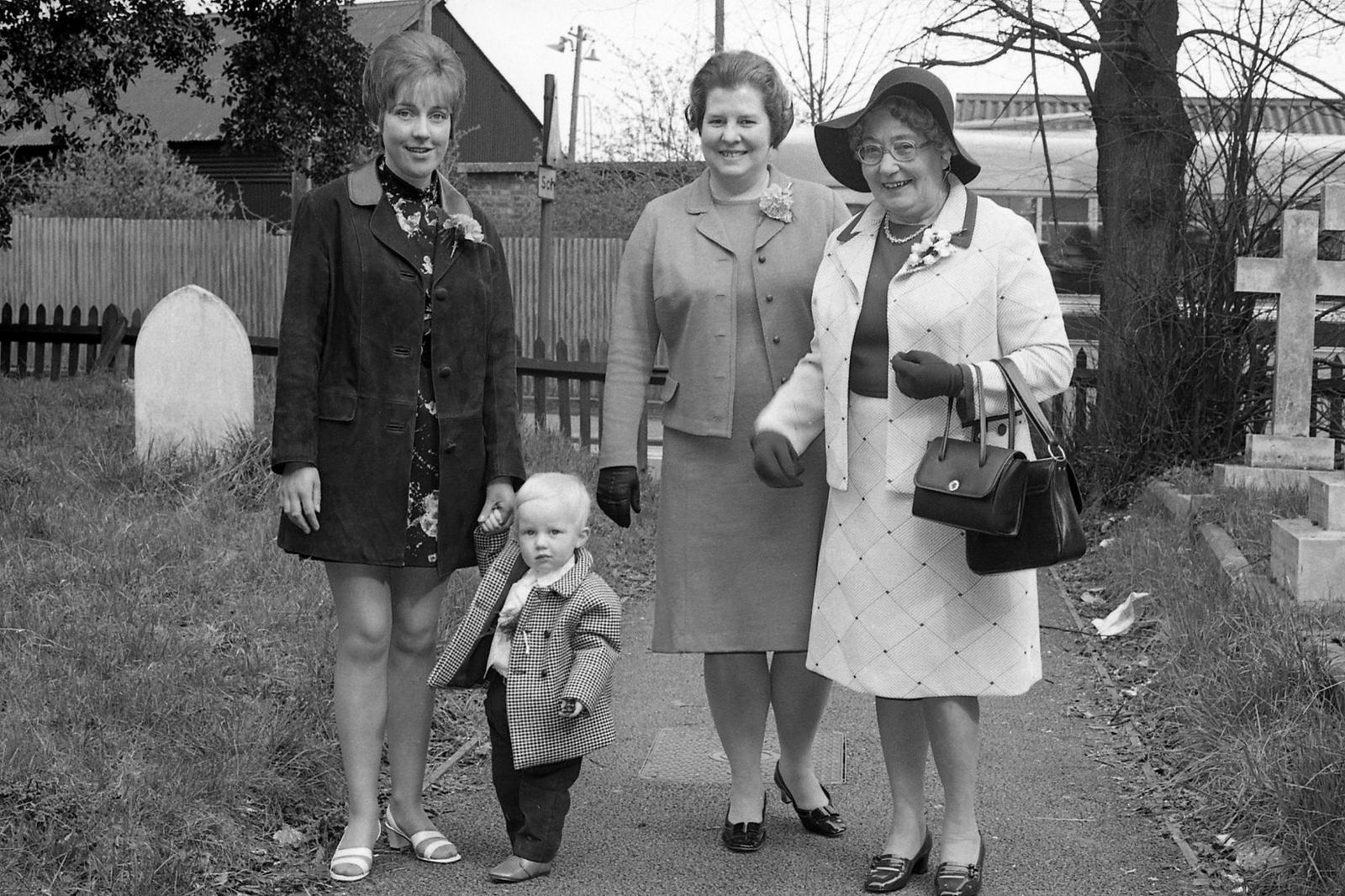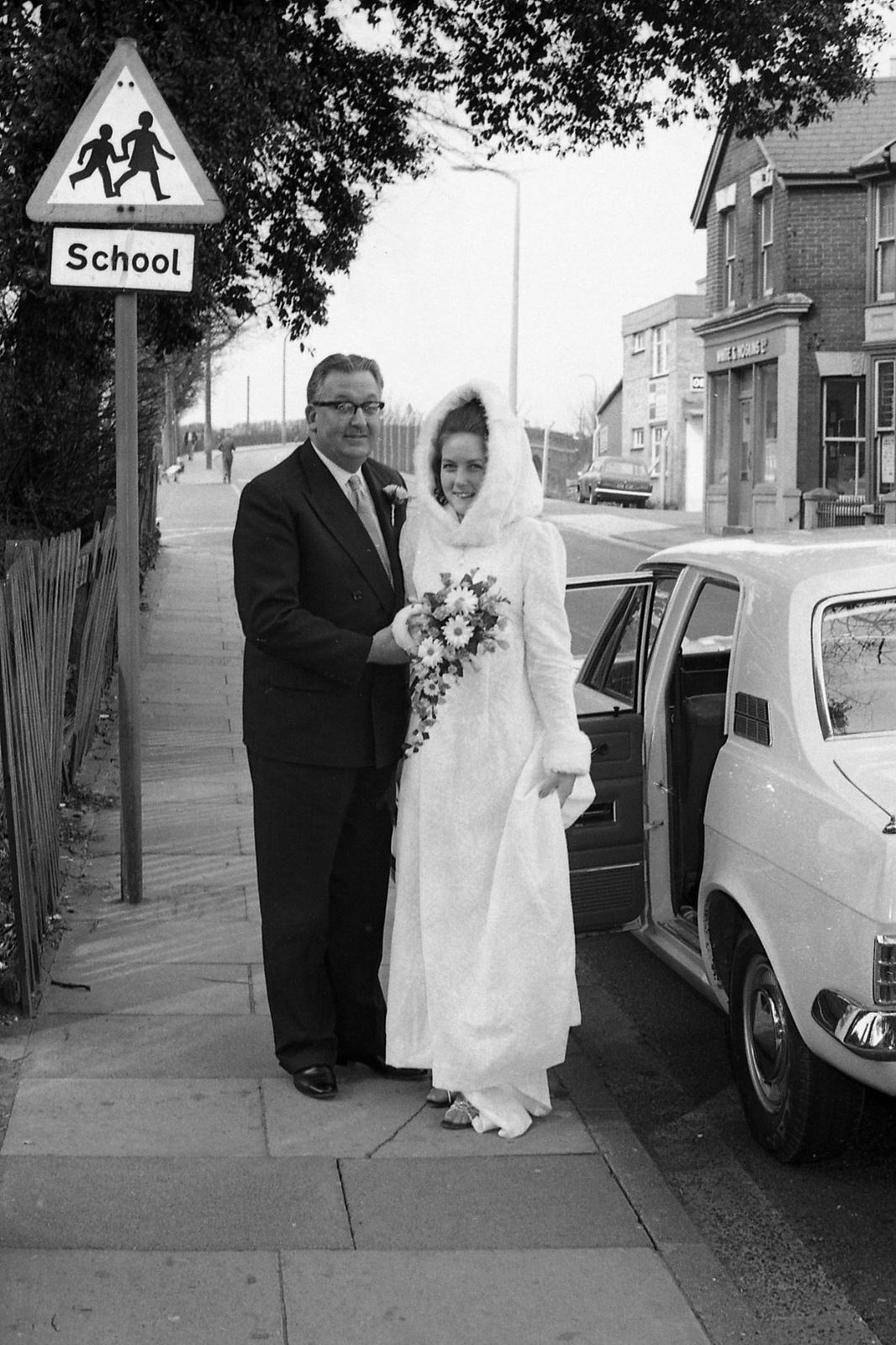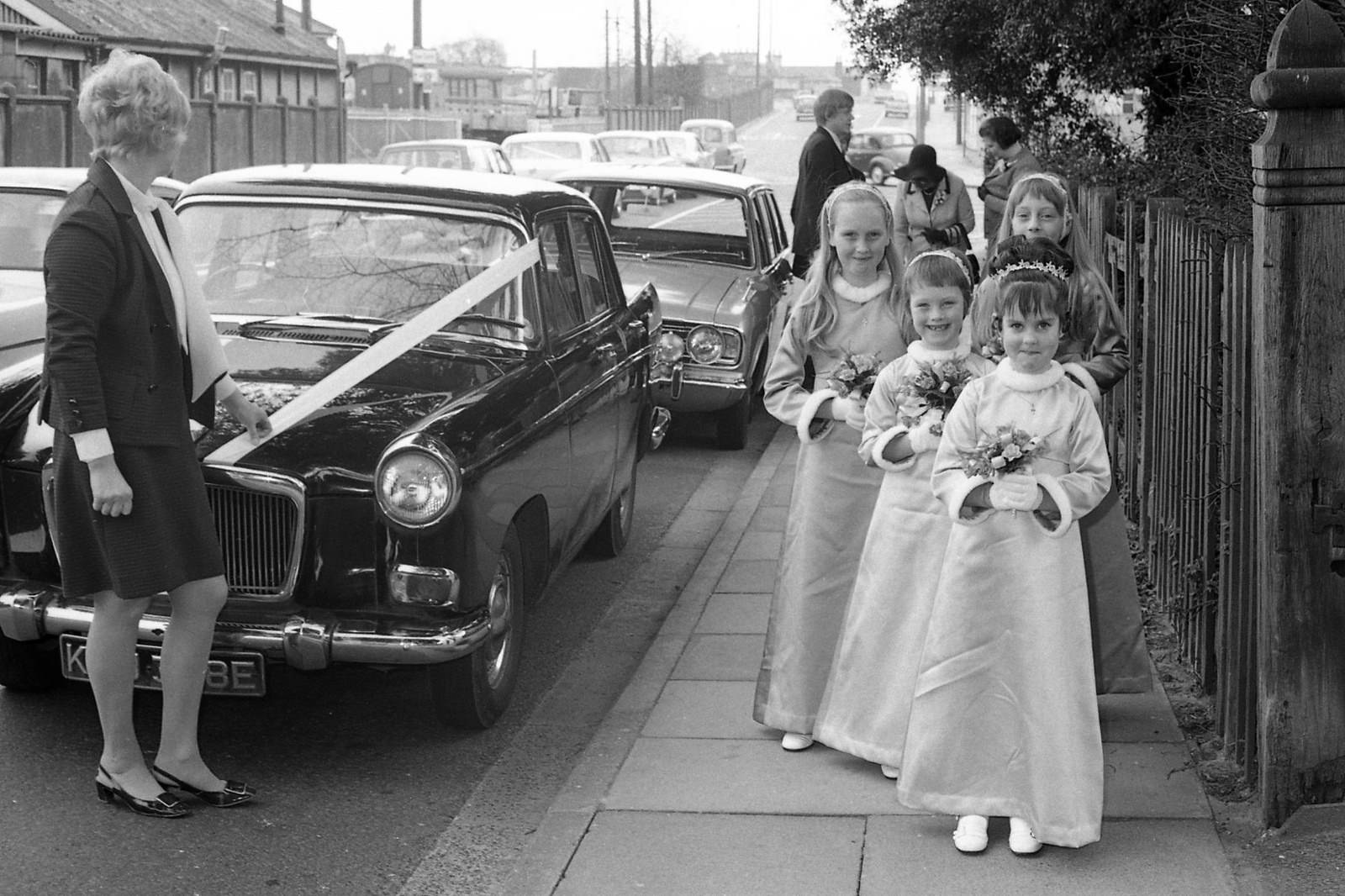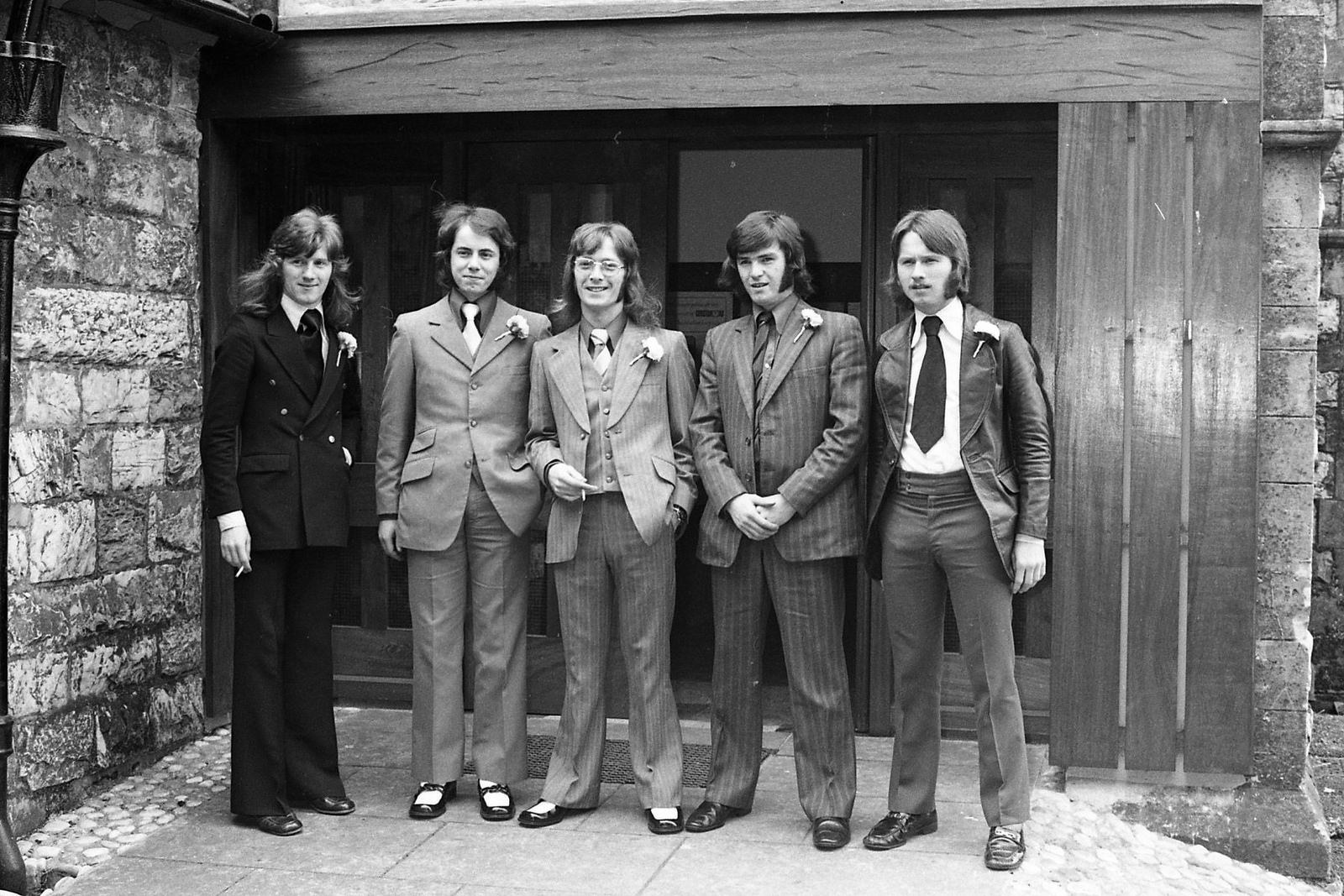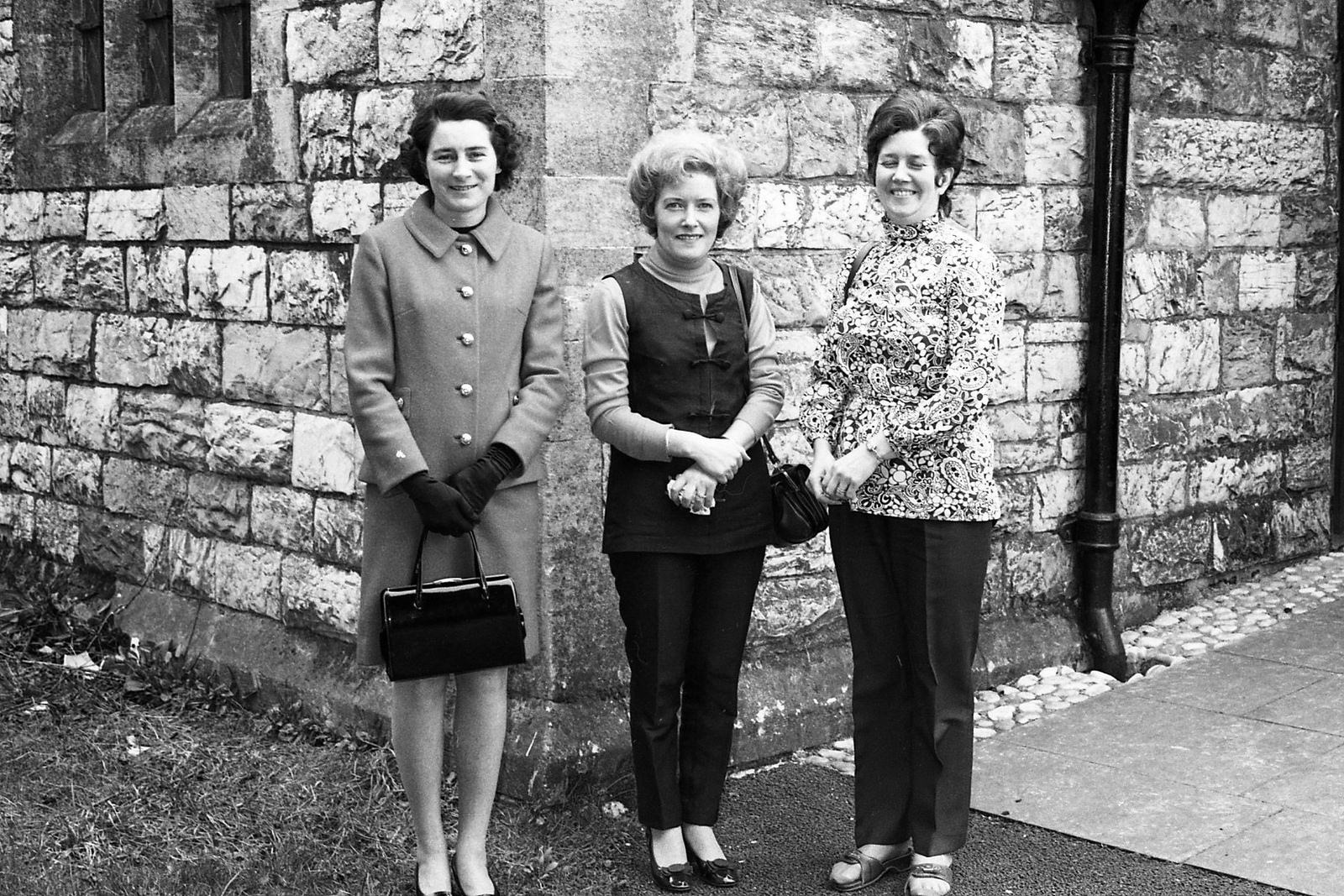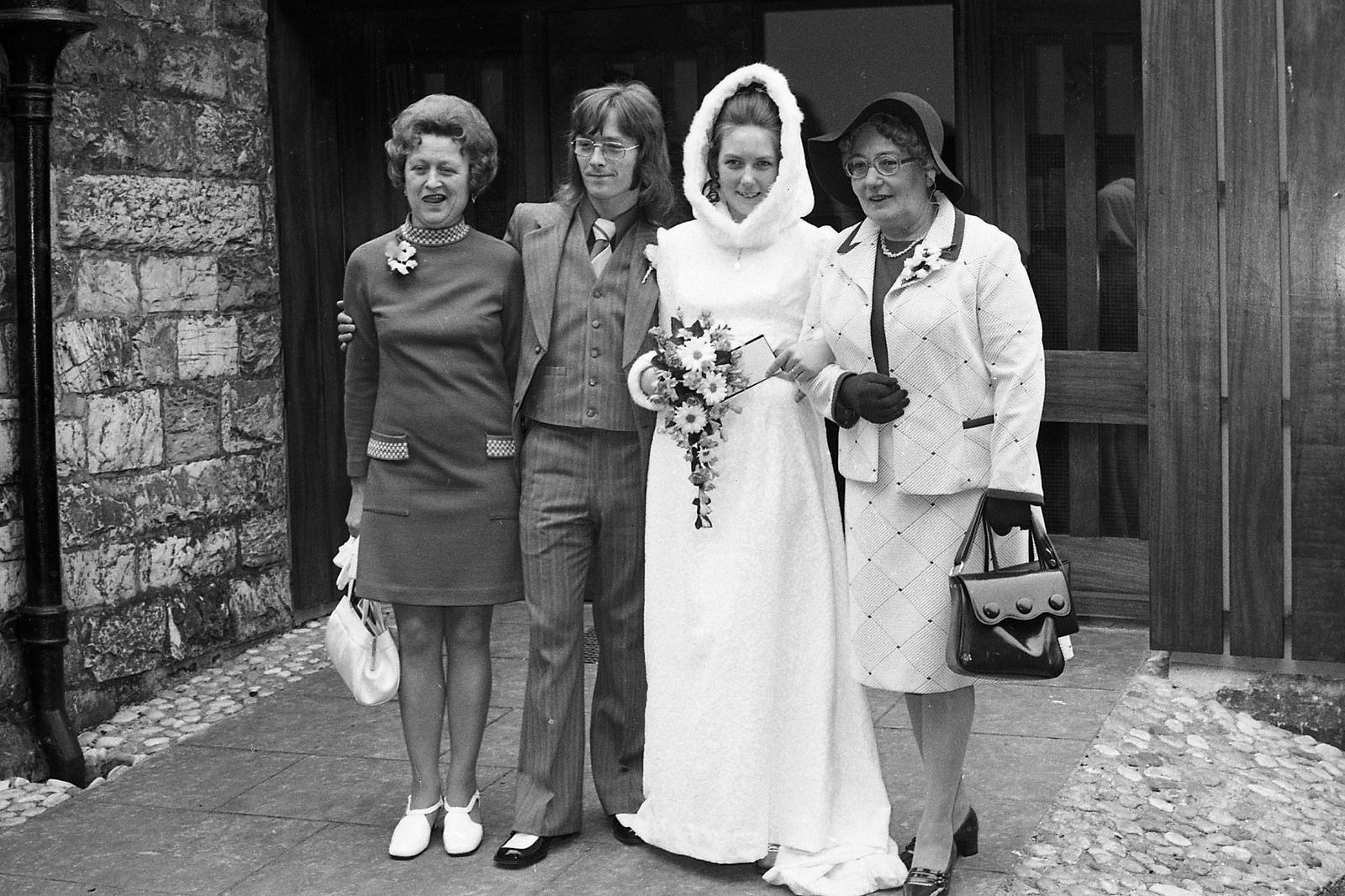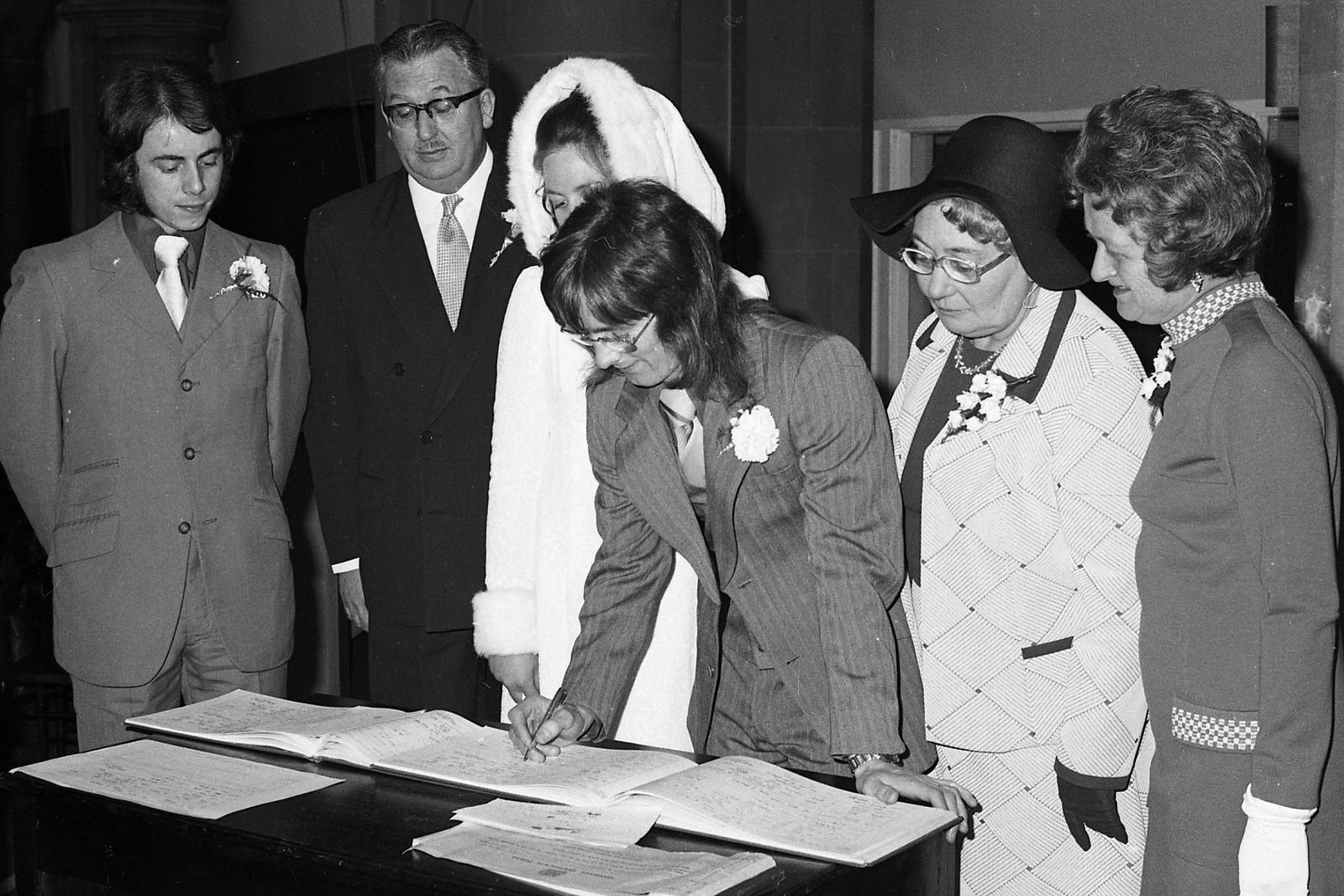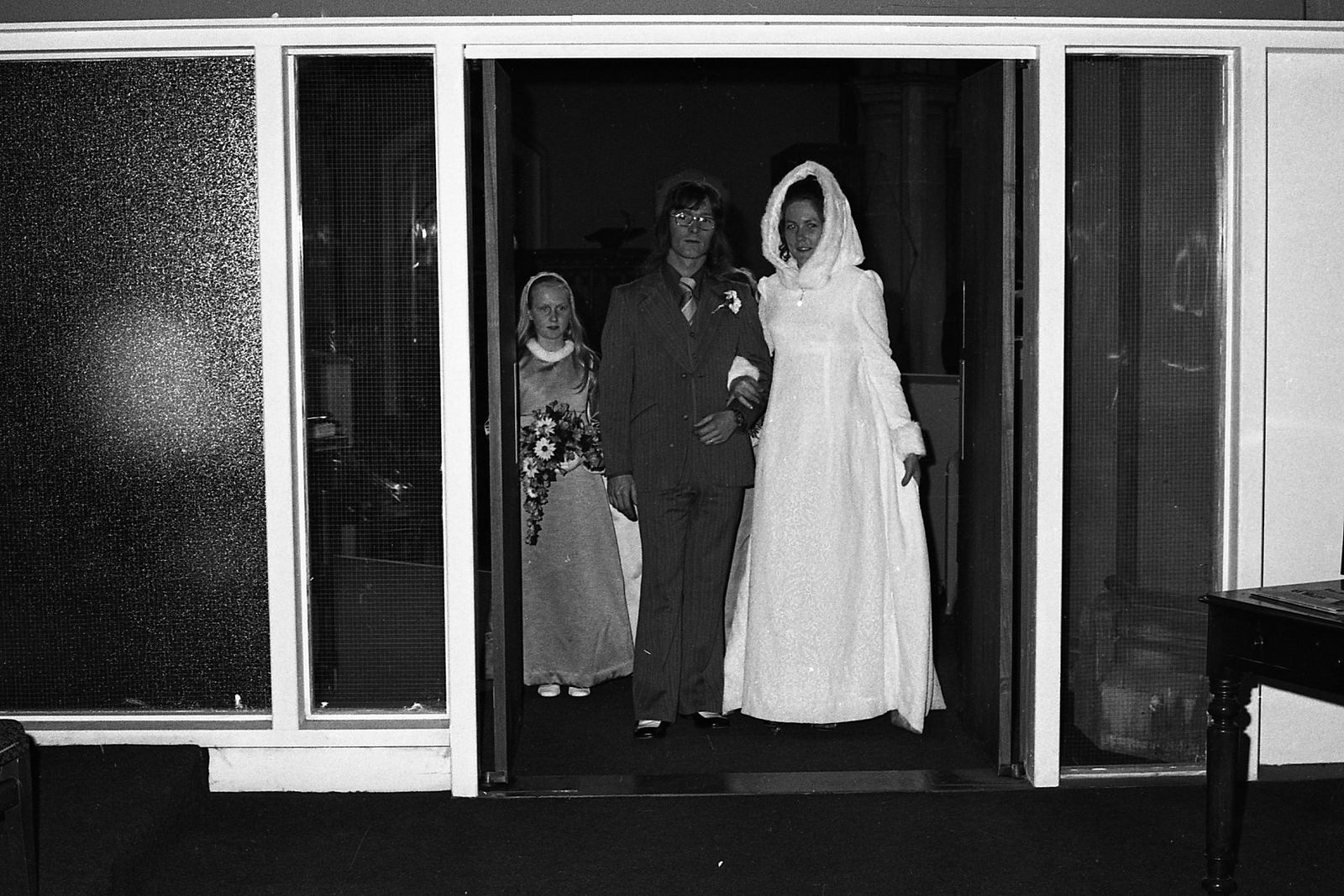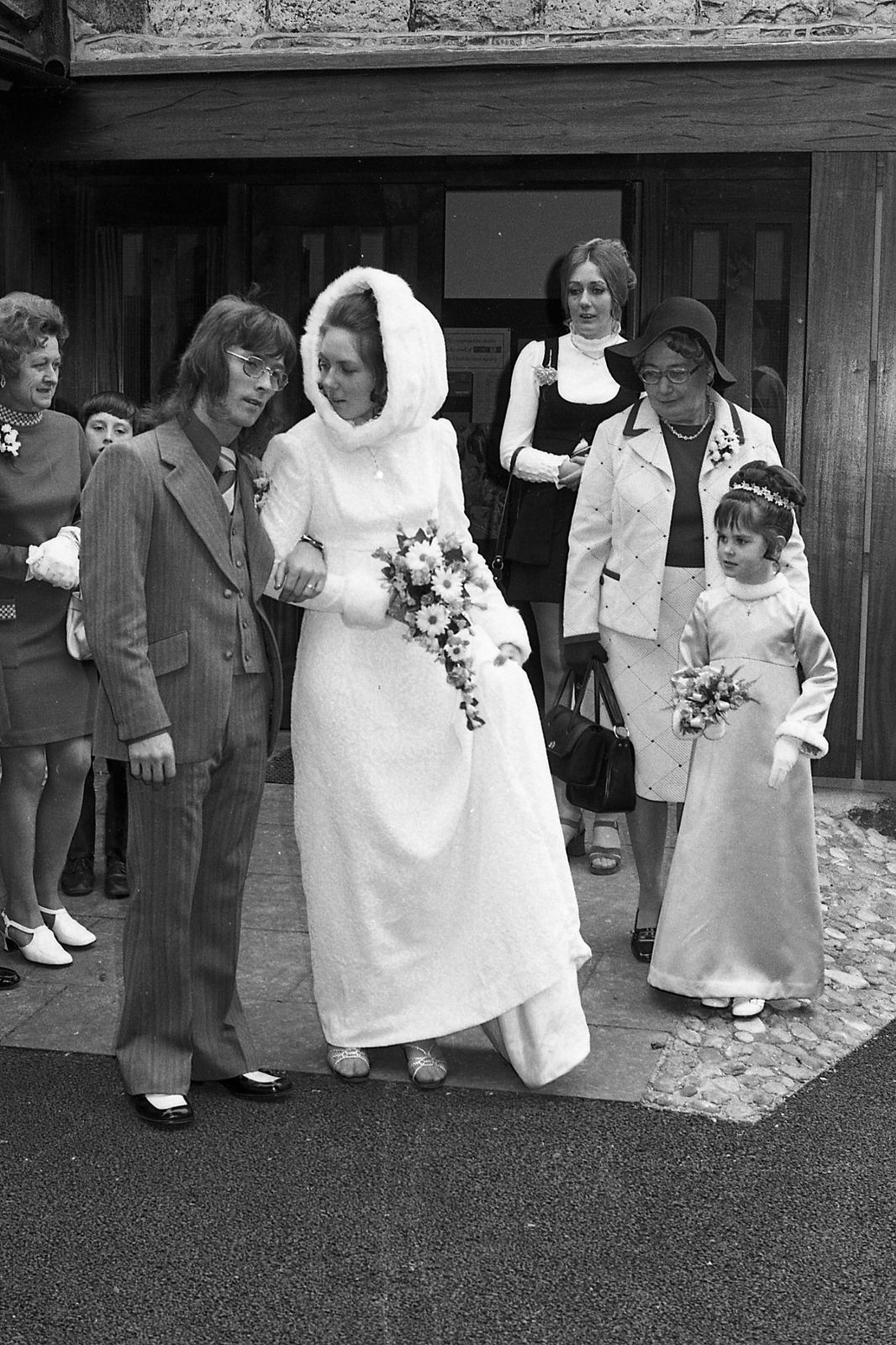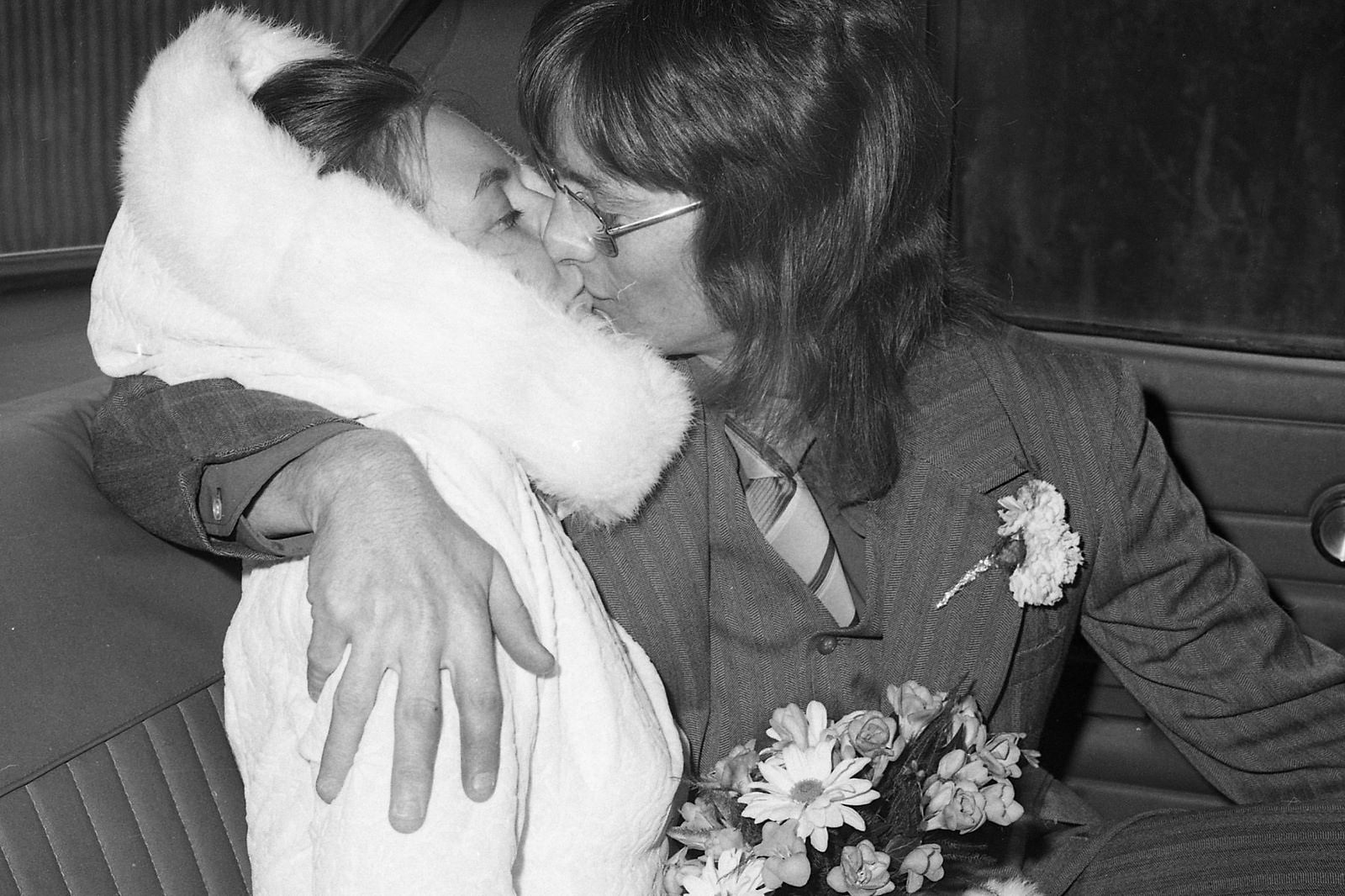 Via: the great Vintage Ladies