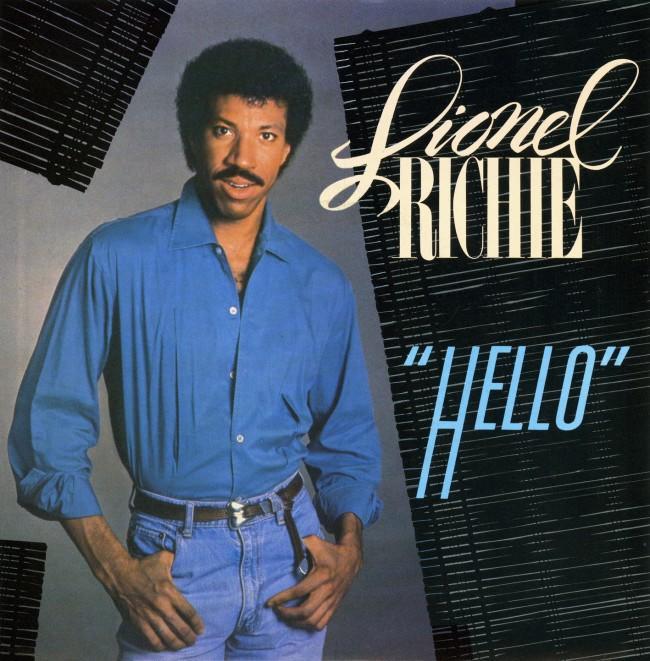 NOT so long ago we covered the most depressing songs ever recorded, but there's a big difference between depressing and sappy. A depressing song can actually be quite good; the artist intends to elicit sadness and it works. "Alone Again (Naturally)" by Gilbert O'Sullivan is a fine example, as is Harry Chapin's "Cats in the Cradle". Things turn sappy when it becomes excessively sentimental. Maybe the lyrics are transparently gooey, or the notes are sung to exaggerate the emotion. Take, for instance, the Aaron Neville and Linda Ronstadt song "I Don't Know Much":
I don't know much
But I know I love you
That may be
All I need…. to know, whoaohohohah
You all know this misty-eyed classic. You half expect Linda to break down into convulsive sobs at song's end. Yet, it still doesn't rise to the level of sap needed for a spot on this list. The reason: We can't go calling every romantic ballad "sappy". Just as depressing songs have their place, so do overtly romantic songs. Perhaps, the best way to illustrate sap at its worst is by example. So, here we go…
10. "All Out Of Love" by Air Supply (1980)
They may be all out of love, but there's still plenty of cheese to go around. Indeed, Air Supply made quite a successful career smothering the early eighties in saccharine sincerity. Their tracks were perfect for couples skating at the roller rink, but that's where their usefulness ended. To listen to an Air Supply album the whole way through is like passing through a cloud of schmaltz.
9. "Hello" by Lionel Ritchie (1984)
Lionel Ritchie (or as I like to call him, Sappy McSapperstein) left his funk roots behind when he departed from the Commodores in favor of a solo career drenched in sentimental slush. No doubt, Ritchie could craft a beautiful melody, but they are dripping with sap. It's a shame he couldn't add even a little unvarnished edge to his 80s schmaltzfests.
8. "Clair" by Gilbert O'Sullivan (1972)
This song is just so precious it's impossible to criticize. It's like a warm buttery blanket of sentimental lovey-dovey-ness. Gilbert wrote the song for his manager's daughter, whom he babysat. How can I complain about such an innocent lullaby…. yet, it's saccharine levels are so high, listeners are in danger of developing Type II Diabetes. You have been duly warned.
7. "Honey" by Bobby Goldsboro (1968)
There's nothing wrong with sad songs. "At Seventeen" by Janis Ian and "Ode to Billy Joe" by Bobbie Gentry are perfect examples of songs that had sad stories to tell, but they were also meaningful and even profound on some level. In stark contrast, "Honey" has nothing to say except just how sh***y it was that his wife died.
And speaking of songs about dead wives…
6. "Wildfire" by Michael Martin Murphy (1975)
My apologies to those who hold this song dear, but this is just dreadful. "Wildfire" is 4 minutes and 47 seconds of weepy drivel. Michael Martin Murphy makes Barry Manilow seem edgy and cynical.
And if you just can't get enough of dead spouse music, I recommend "Daisy a Day" by Judd Strunk (1973).
5. "Heartlight" by Neil Diamond (1982)
There's been just so many sappy songs over the years, it's difficult to cherry pick; I could have made this a Top 100 list and still not scratch the surface. "You Light Up My Life" by Debbie Boone, "Careless Whisper" by Wham, and "Send in the Clowns" by Judy Collins would all qualify. Then I remembered the saptastic "You Don't Bring Me Flowers" by Streisand and Neil Diamond, which led me to the frighteningly cheesy "Heartlight" – a song literally inspired by the movie E.T. It simply doesn't get much sappier than this, folks.
4. "Don't Give Up On Us" by David Soul (1976)
When Soul wasn't starring in gritty TV crime dramas (Starsky & Hutch) or gritty cinematic crime dramas (Magnum Force), David Soul was dishing up one of the sappiest tracks ever recorded. Scientific studies have demonstrated that bees are actually attracted to the saccharine tones of this song. Indeed, chemical analysis of the 12" vinyl single of "Don't Give Up On Us" was found to contain trace quantities of fructose. Sounds crazy, but it's all true.
3. "There Will Be Sad Songs" by Billy Ocean (1986)
This one gets bonus points for being a sappy song about sappy songs. But, now I'm faced with a question: which decade excelled in sappiness the most? I would say the 1980s were the Golden Age of Sap. In the 1970s, soft rock flourished, but it only rarely had the sugary outer-coating that 80s artists dripped on their songs so lovingly. In other words, 70s soft rock was about getting high and introspective and taking it down a notch; whereas, 80s pop was a damn schmaltzapalooza.
2. Every Power Ballad Ever Recorded by Hair Metal Bands
I use "I Hate Kissing You Goodbye" by Tuff to illustrate, but this could just as well be any hair metal power ballad. "Every Rose Has Its Thorn" by Poison, "When the Children Cry" by White Lion, "Don't Know What You've Got (Till It's Gone)" by Cinderella, "I Remember You" by Skid Row… the list could go on forever. There was something very un-metal about these hair metal bands. Not only did they look like androgynous hookers, their music was more akin to Streisand than it was Maiden.
1. "Feelings" by Morris Albert (1975)
Is it any surprise that the Grand Poobah of sappy love songs makes an appearance on this list? "Feelings" combined the traditional cheeseball ballad with the corny flakiness of the lounge act and created a monster. Children of the Seventies well remember the horror of hearing this come on the car radio. Despite urgent pleas to turn it off, our parents would sing along instead. Oh, the humanity!
And on that note, I think the perfect ending for this list has to be "Feelings" as sung by The Bionic Woman. Enjoy.