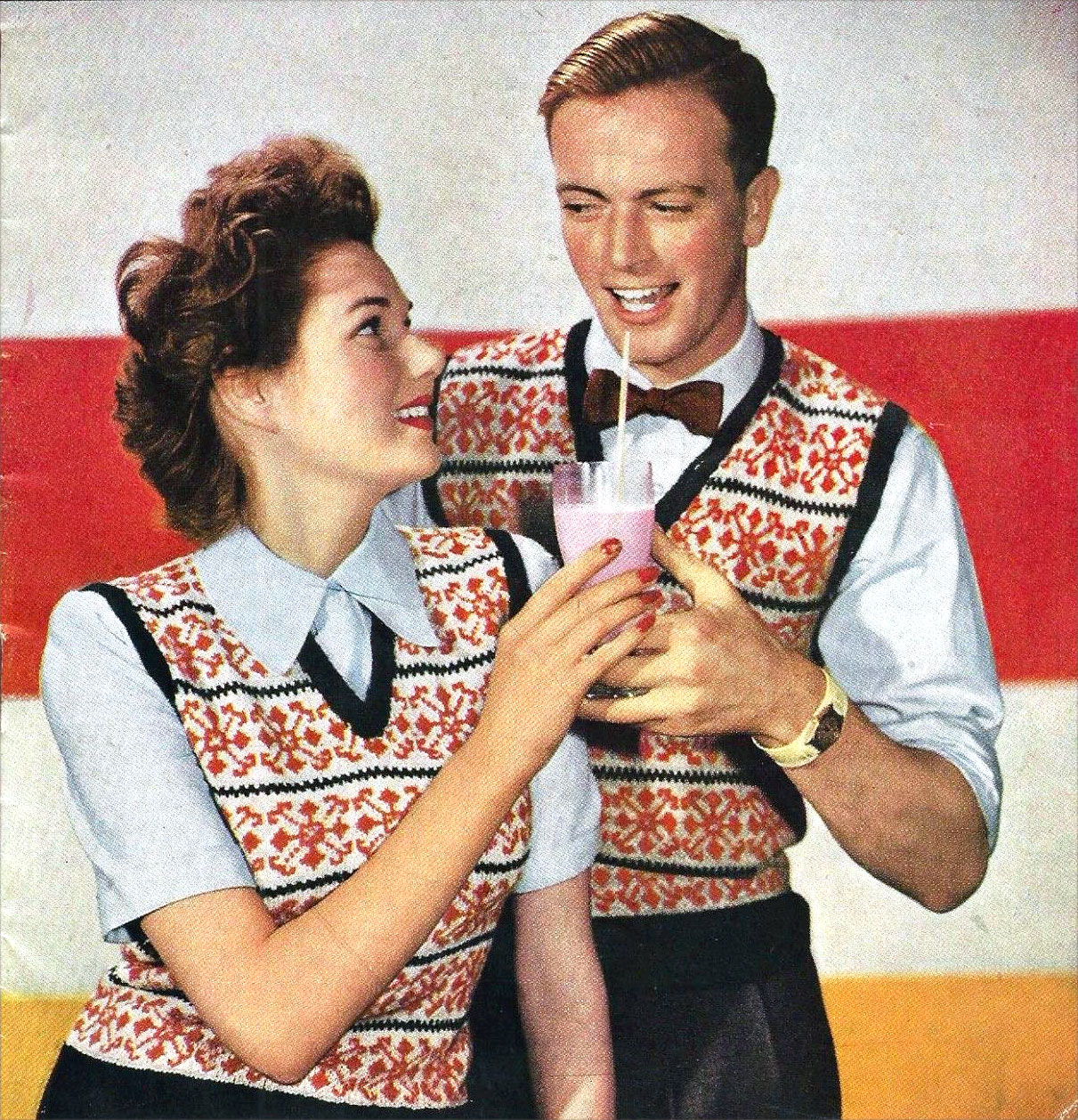 Yes, in the 1960s-80s a couple could wear matching sweaters without the slightest sense of irony or self-reflection.  Catalogs and fashion magazines were littered with guys and girls in identical attire looking just as cheesy as you can imagine.
Granted, the styles themselves weren't always horrible – it's the mere fact that dressing alike was ever a "thing" is what gives us cringe decades later.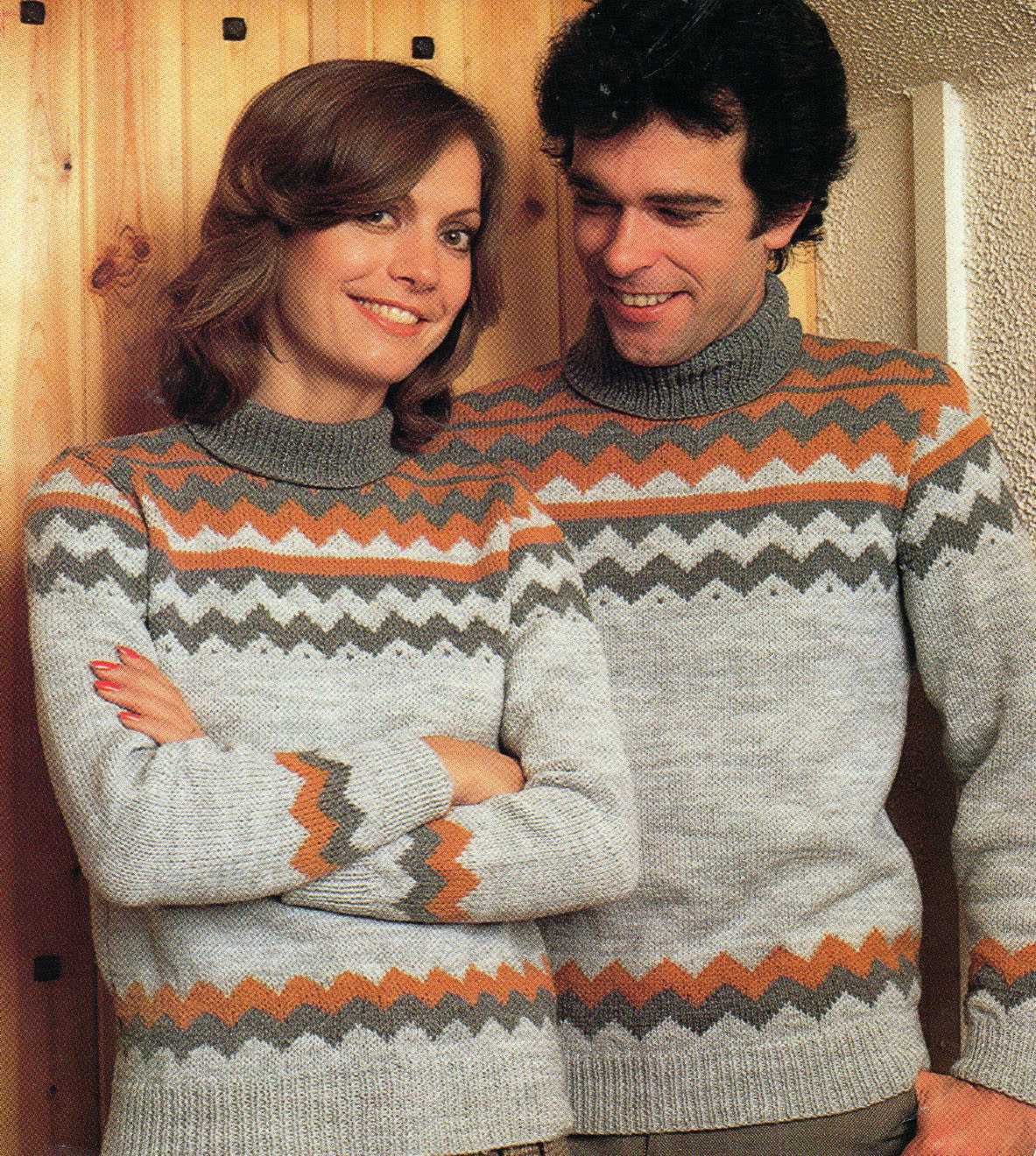 Sweaters were the biggest offender when it came to "his and her" fashions.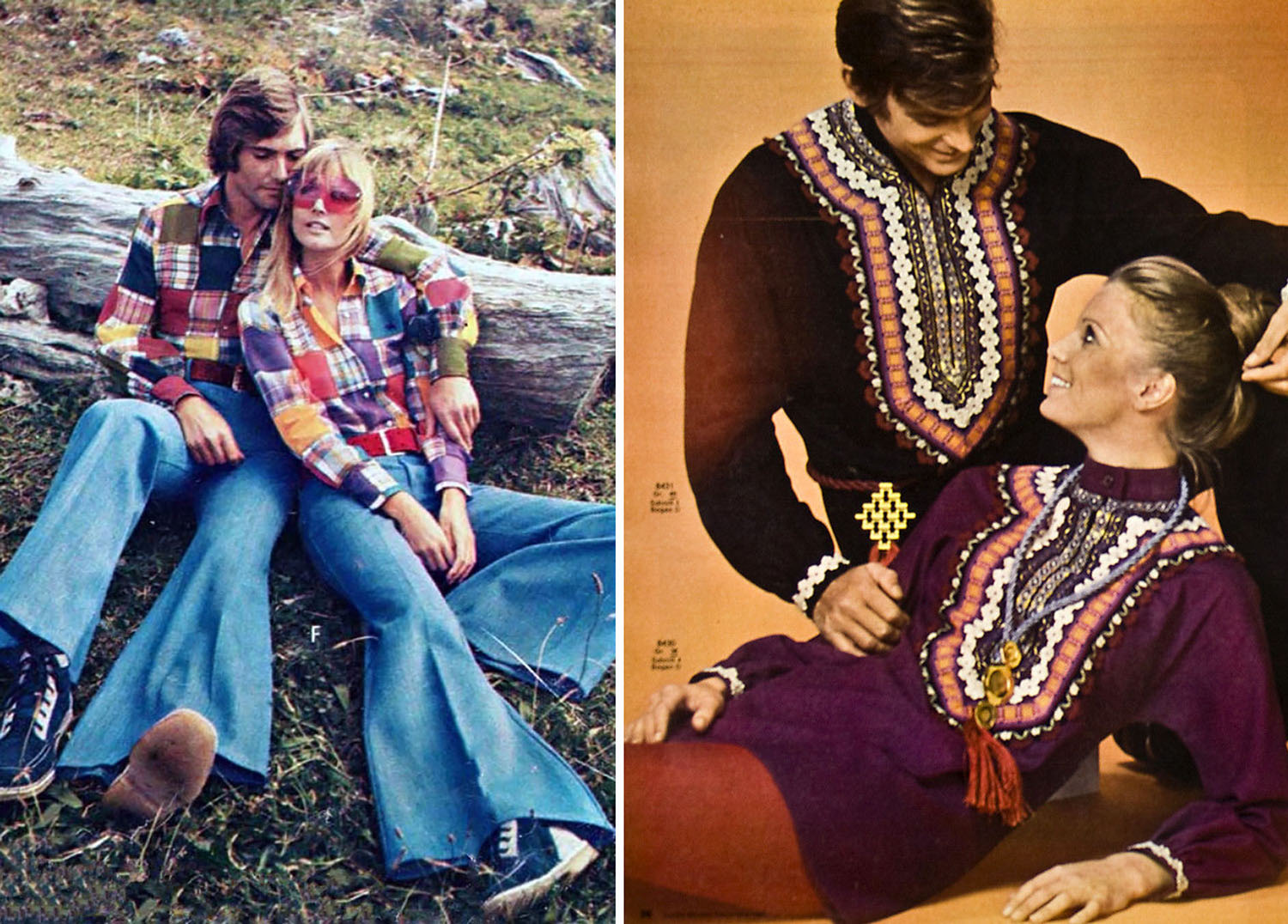 Granted, the matching outfits were necessarily meant to be worn together (just modeled together); however, those that lived through these decades will well remember the trend.  It was a sign of love an togetherness to dress alike – and I suppose there's something admirable about that – as opposed to today where this would be mocked.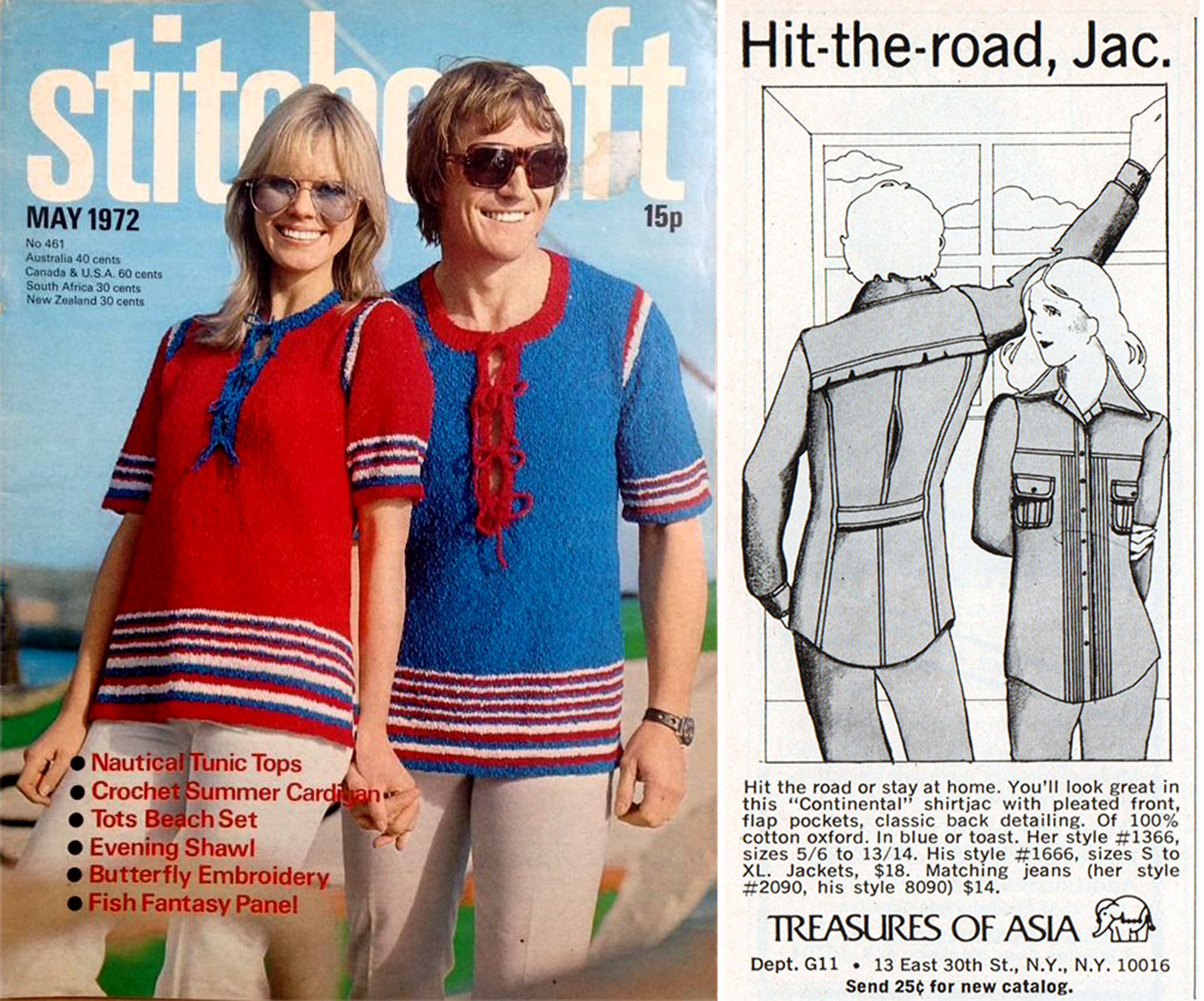 But then, you have to admit, sometimes the "his and her" fashions were worthy of mocking.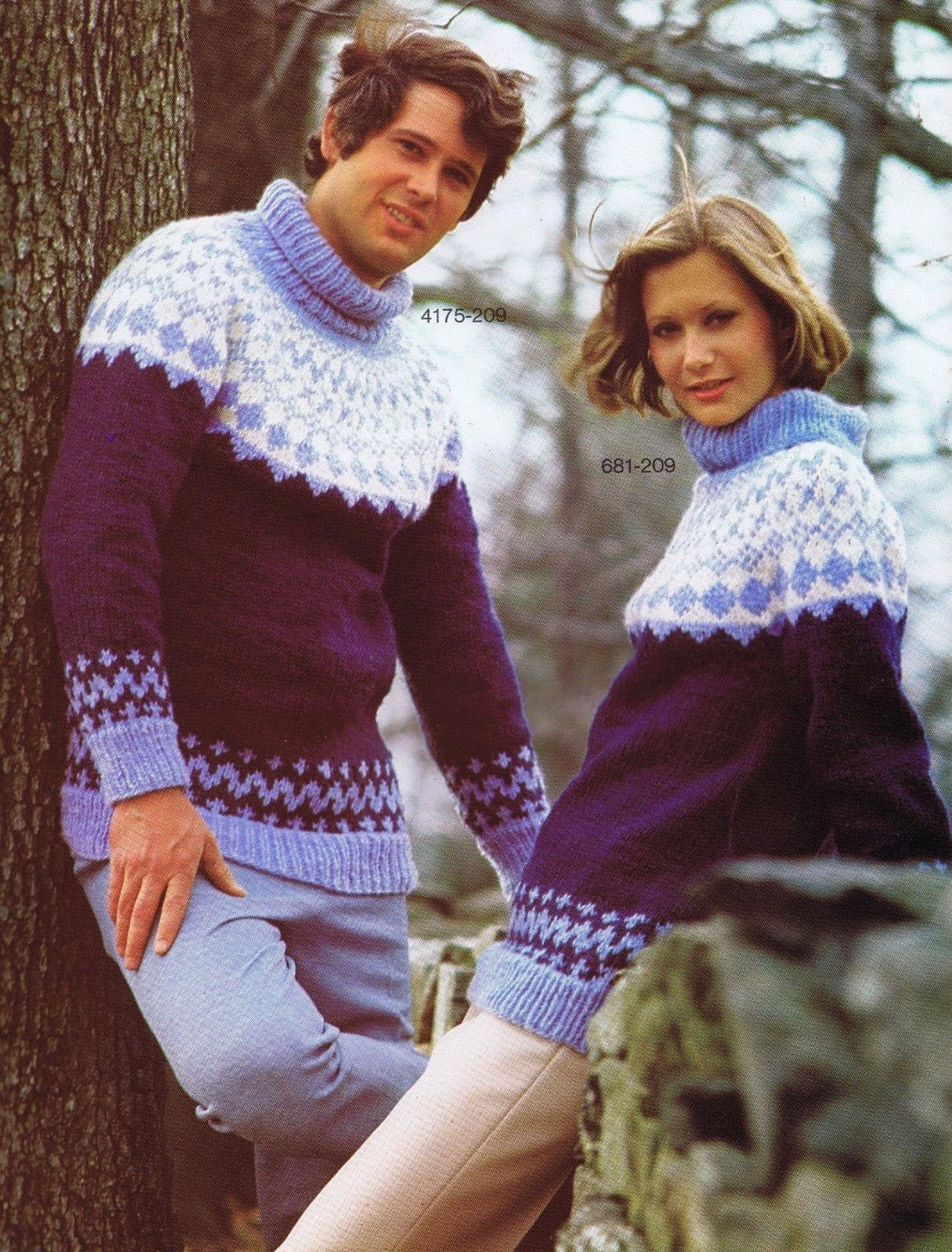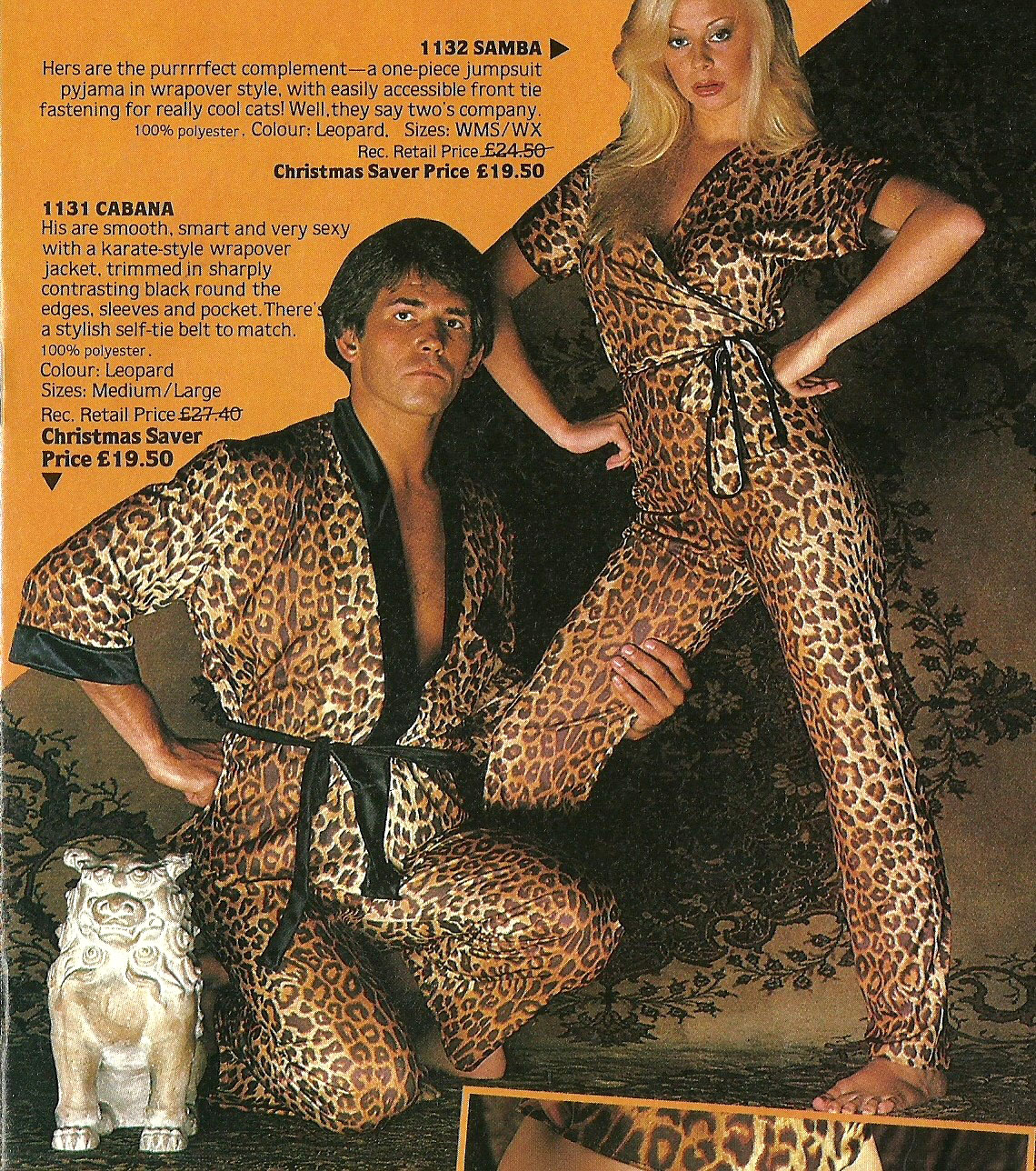 Oh hell yes.  This transcends simple tackiness and has entered the realm of "breathtaking splendor".
I swear I recognize these two models.  I believe the girl ended up on the TV show "Kate & Ally".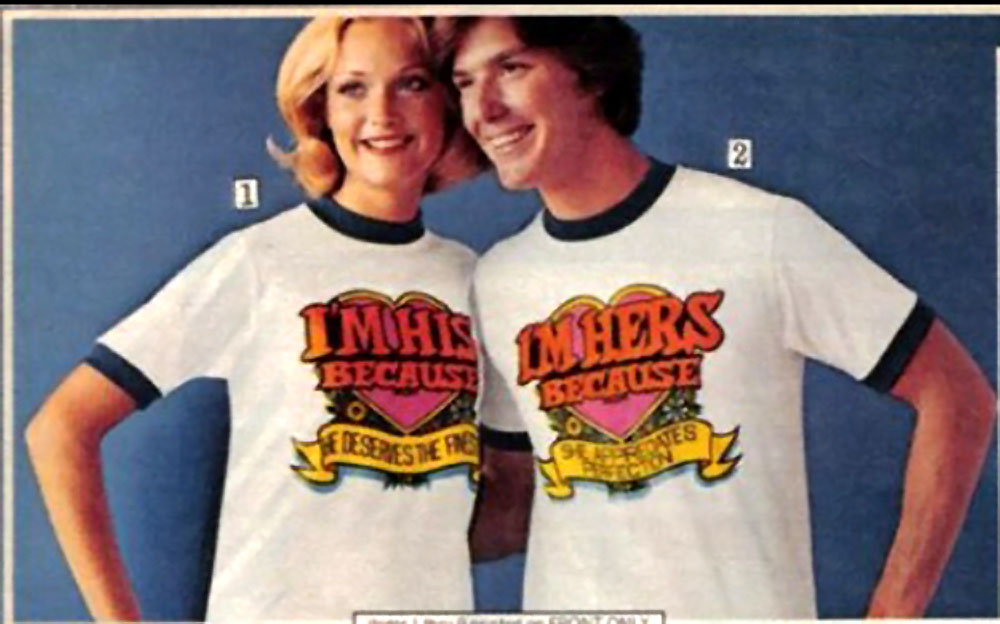 "I'm his because he deserves the finest" and "I'm hers because she appreciates perfection".  Suffice it to say, self-esteem wasn't a big problem back then.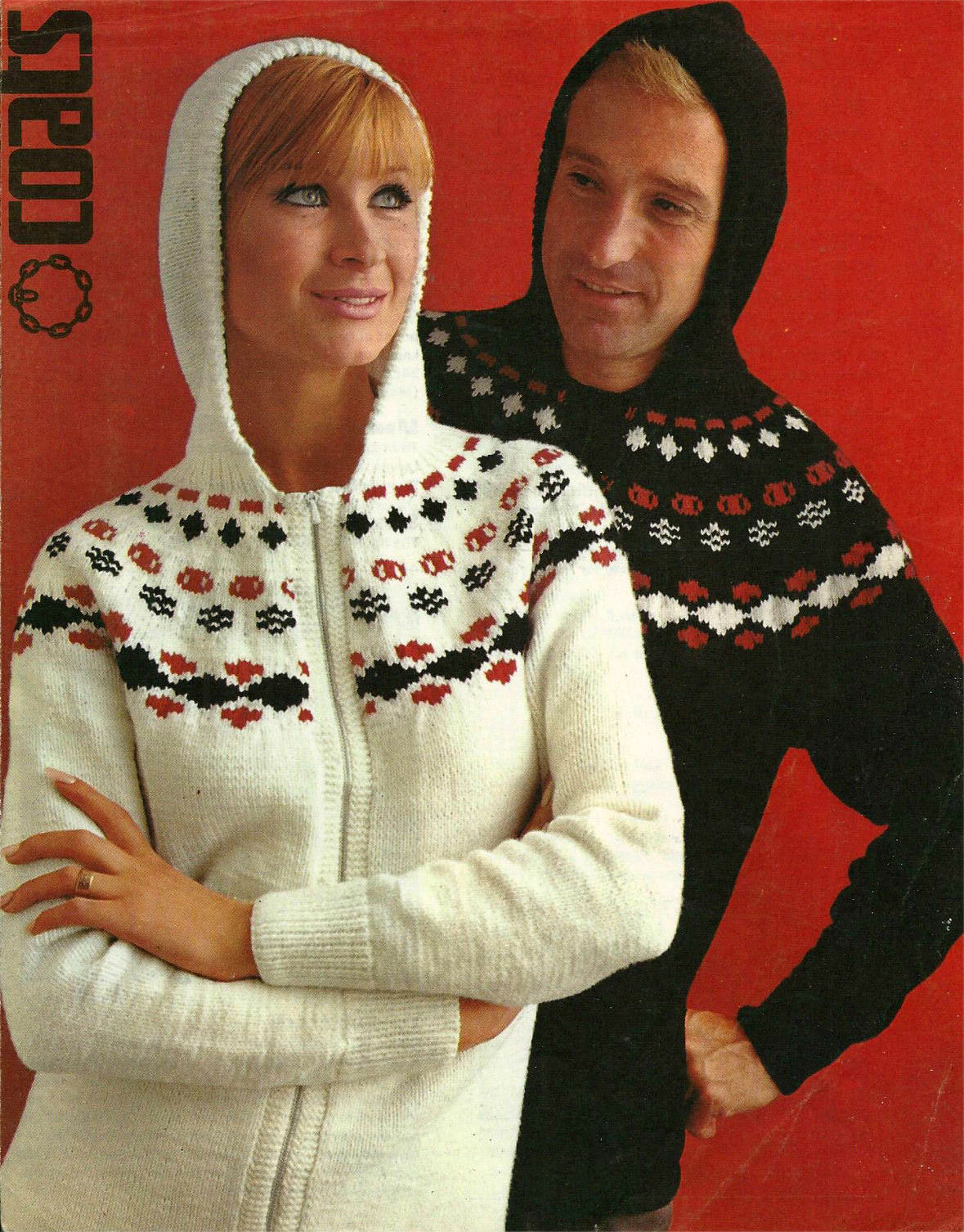 I'm all for "popping the collar", but "popping the tiny sweater hoodie" is a definite no-no.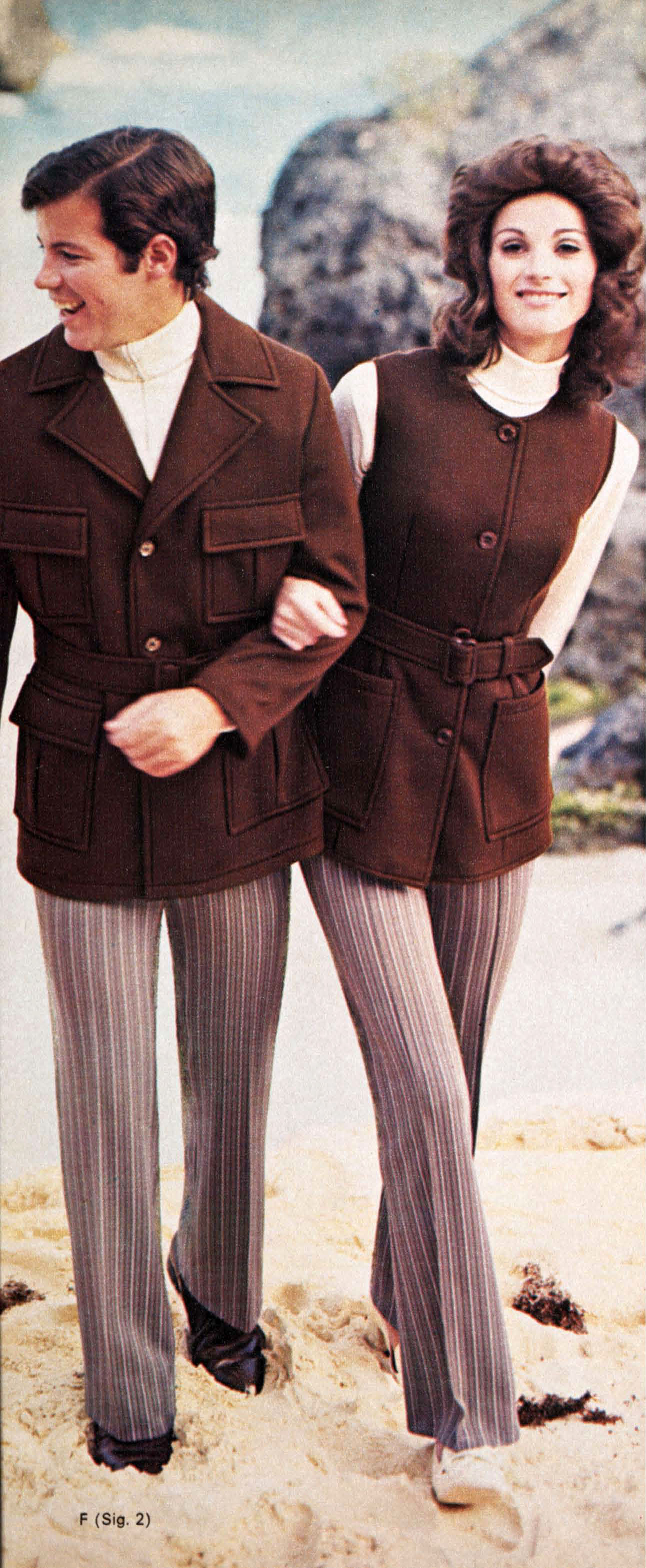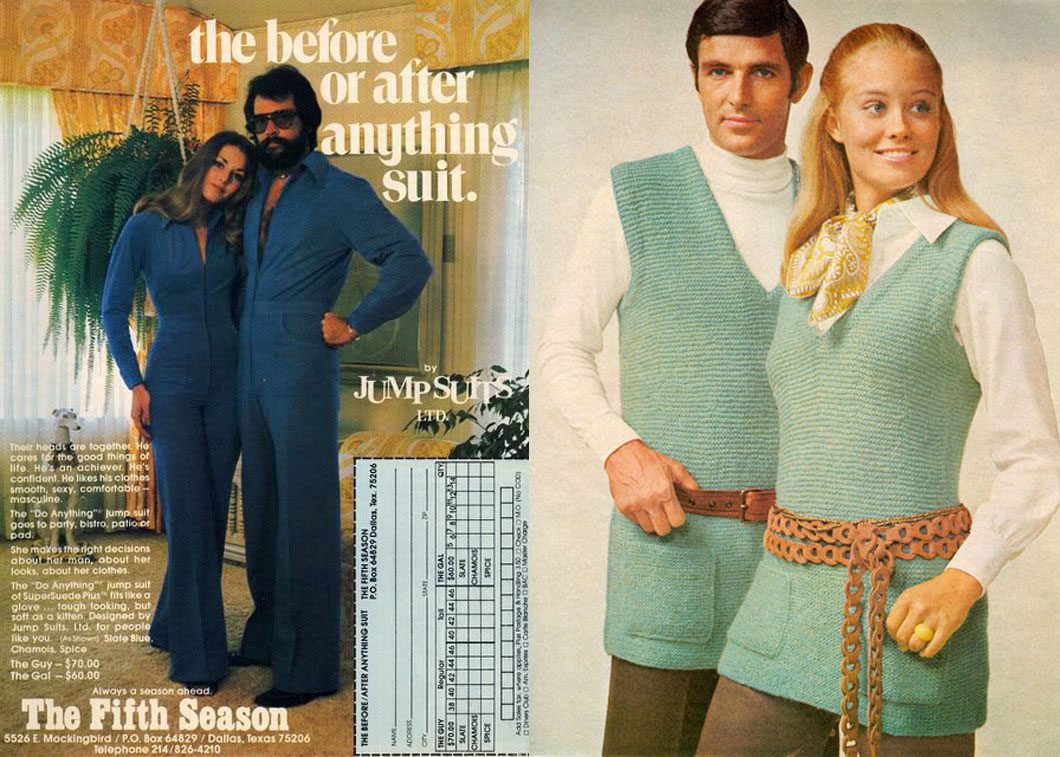 (L) The text: "Their heads are together.  He cares for the good things of life.  He's an achiever.  He's confident.  He likes his clothes smooth, sexy, comfortable – masculine.  The "Do Anything" jumpsuit goes to party, bistro, patio, or pad.  She makes the right decisions about her man, about her looks, about her clothes."
(R) That outfit looks a lot better on Cybill Shepherd than it does the dude.  I'm just sayin'.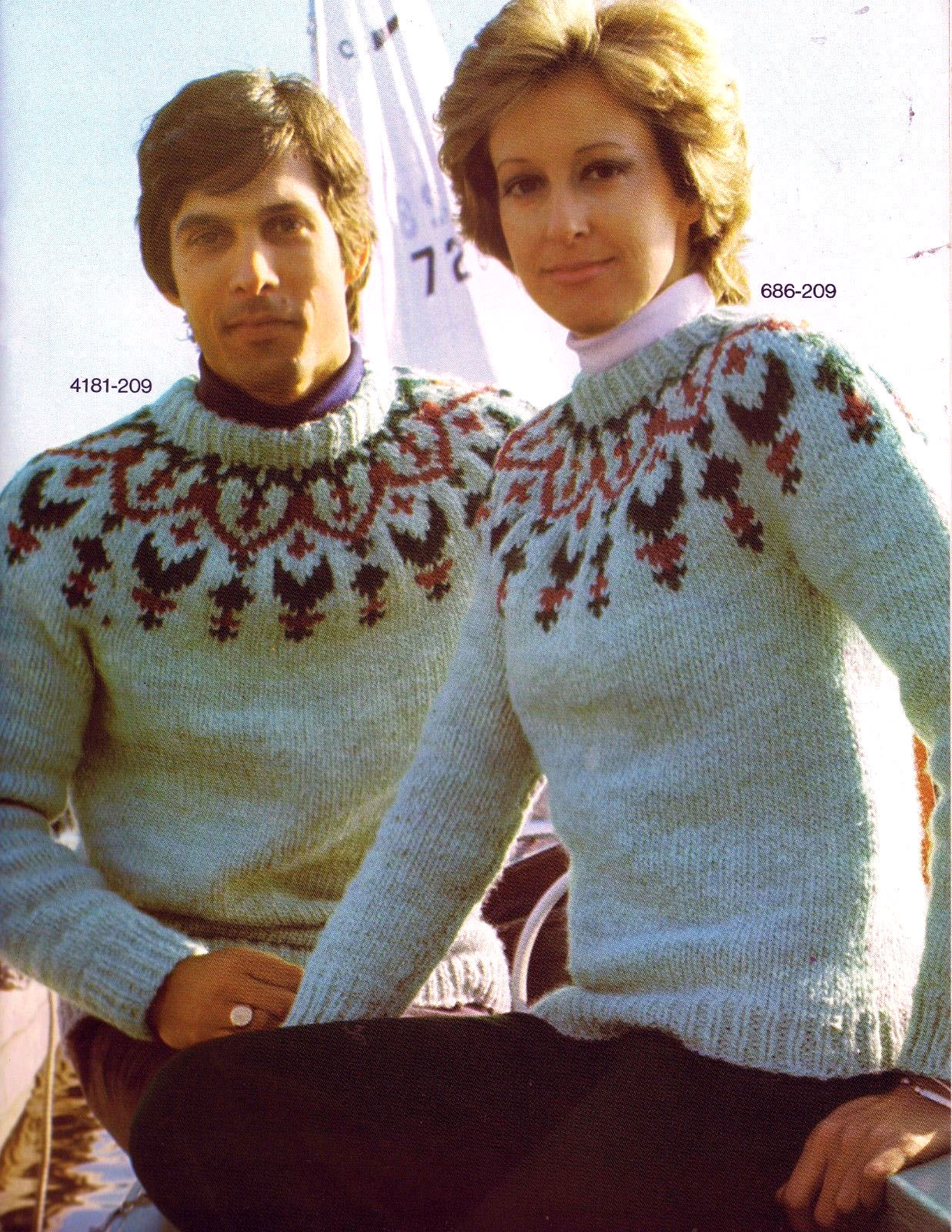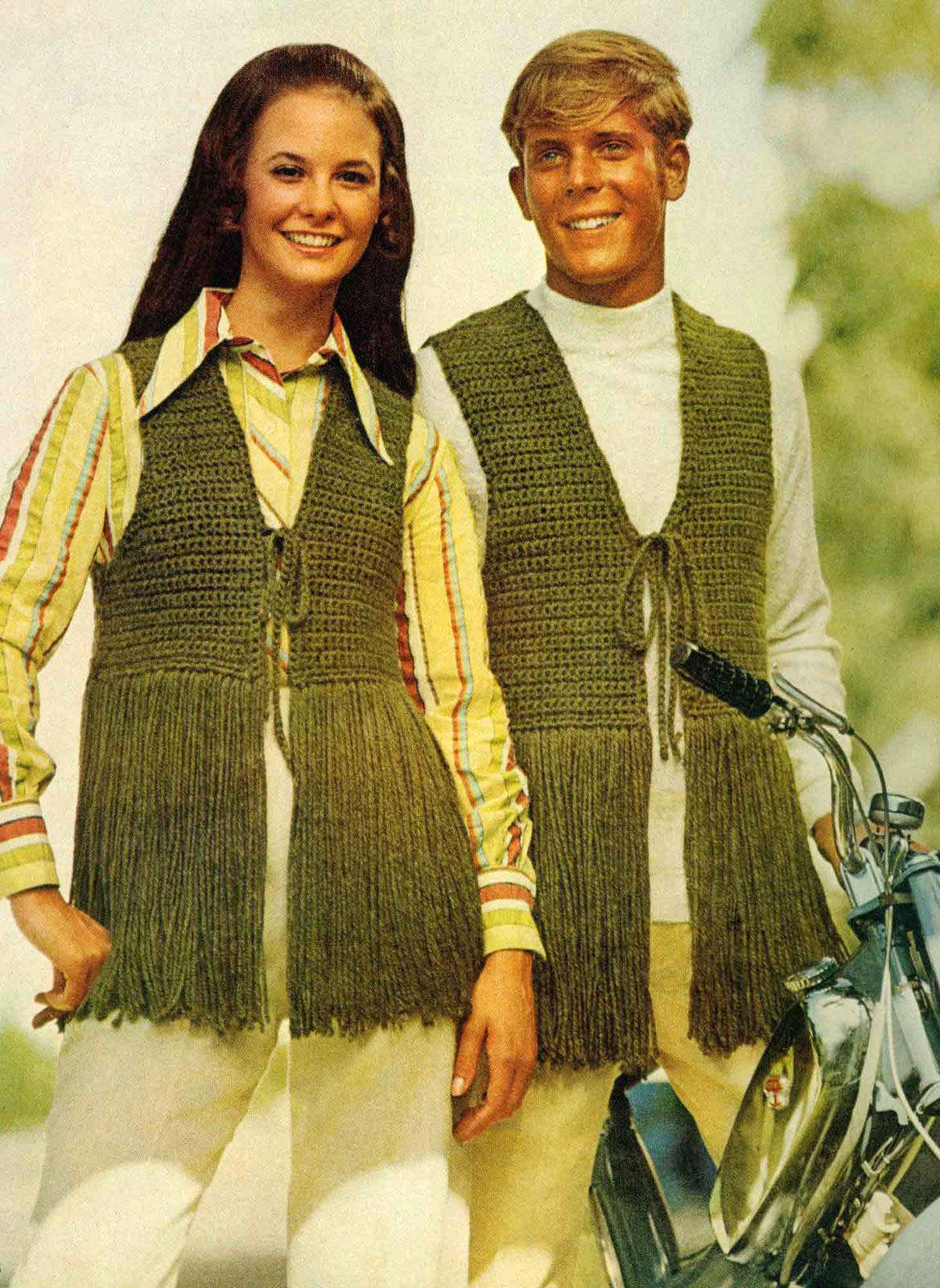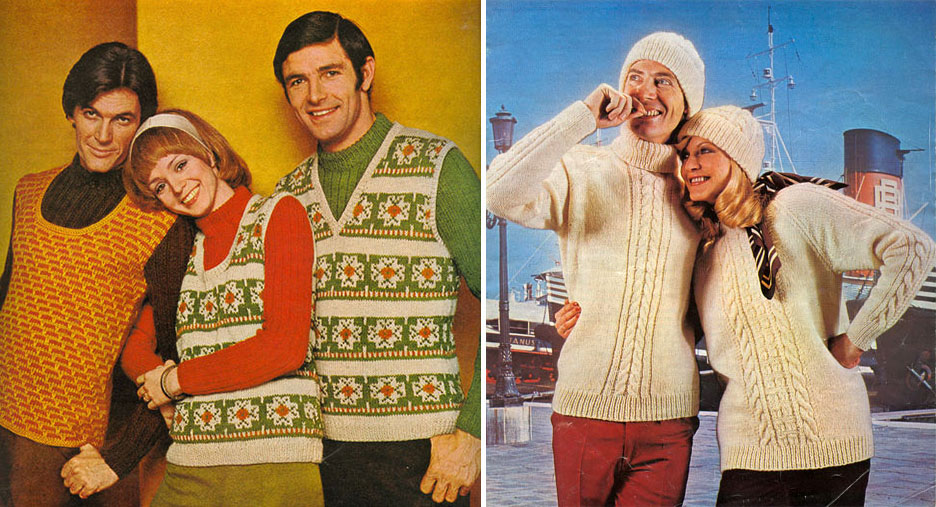 The picture on the left should serve as a lesson to all those men wanting to wear "his and her" clothing as a sign of their relationship.  His lady has obviously strayed despite their matching sweater vest… now he's just standing there like a tool.  Lesson learned.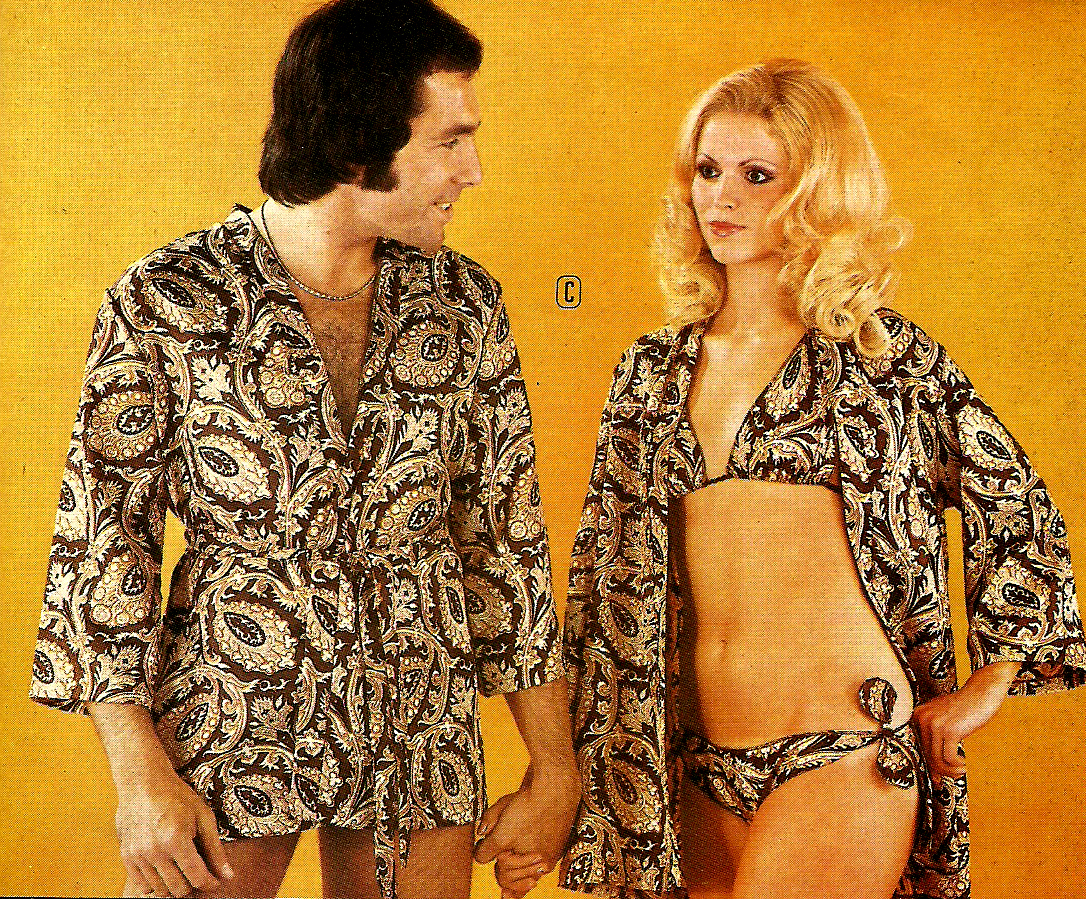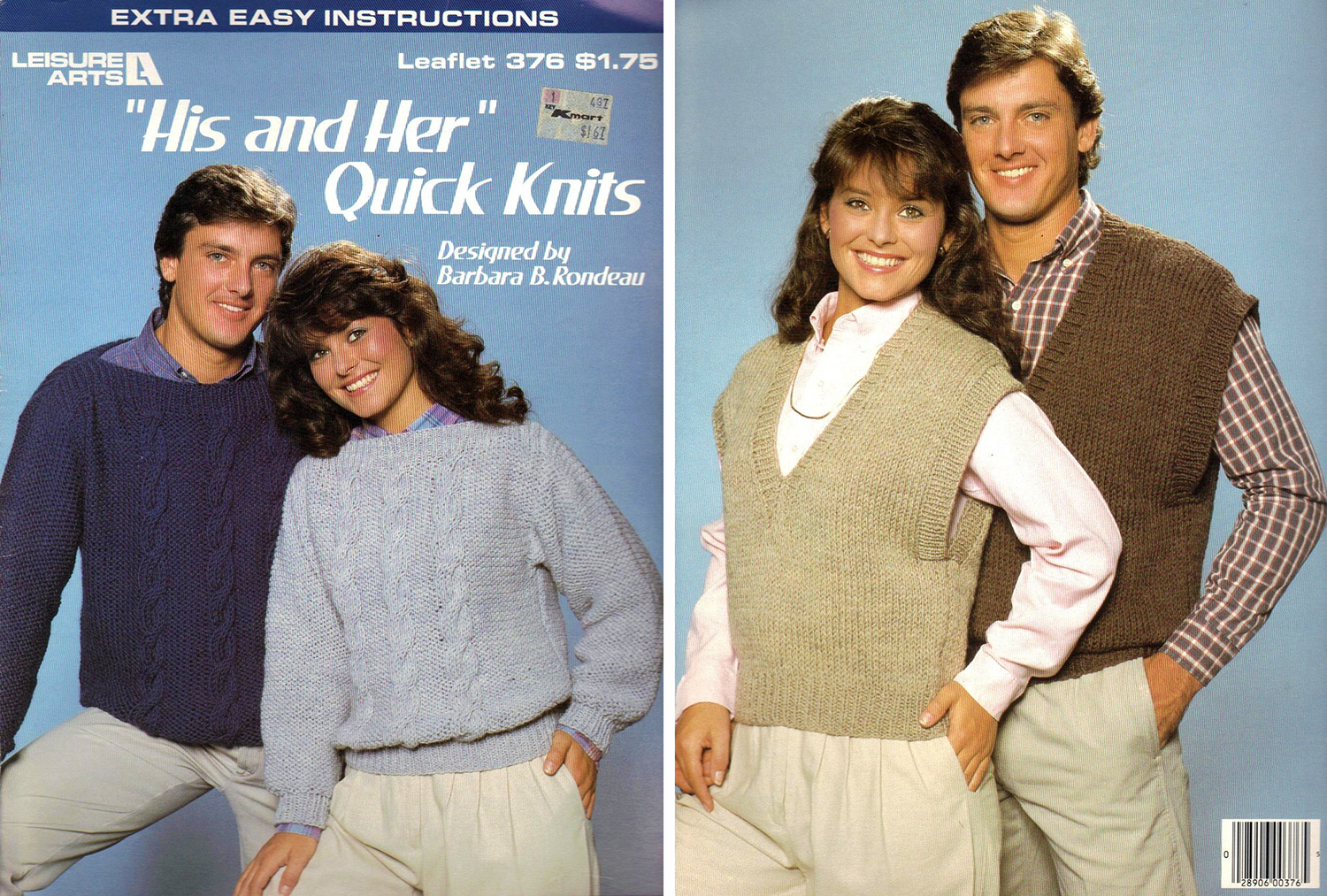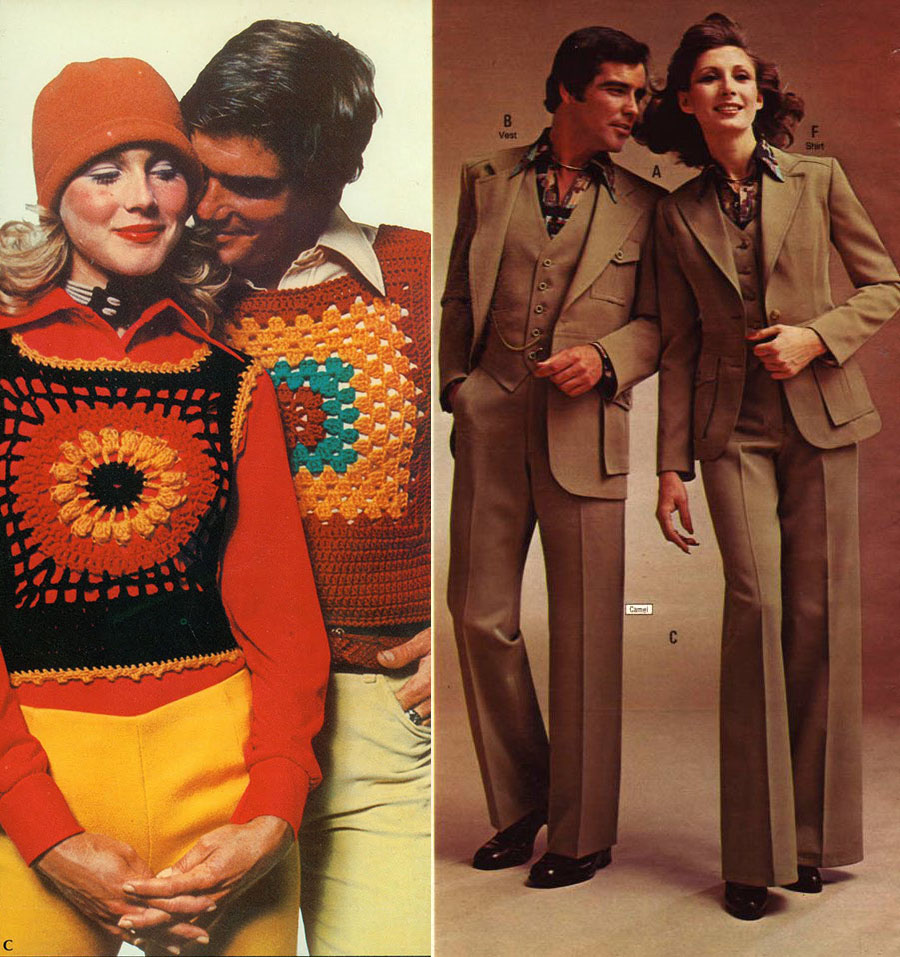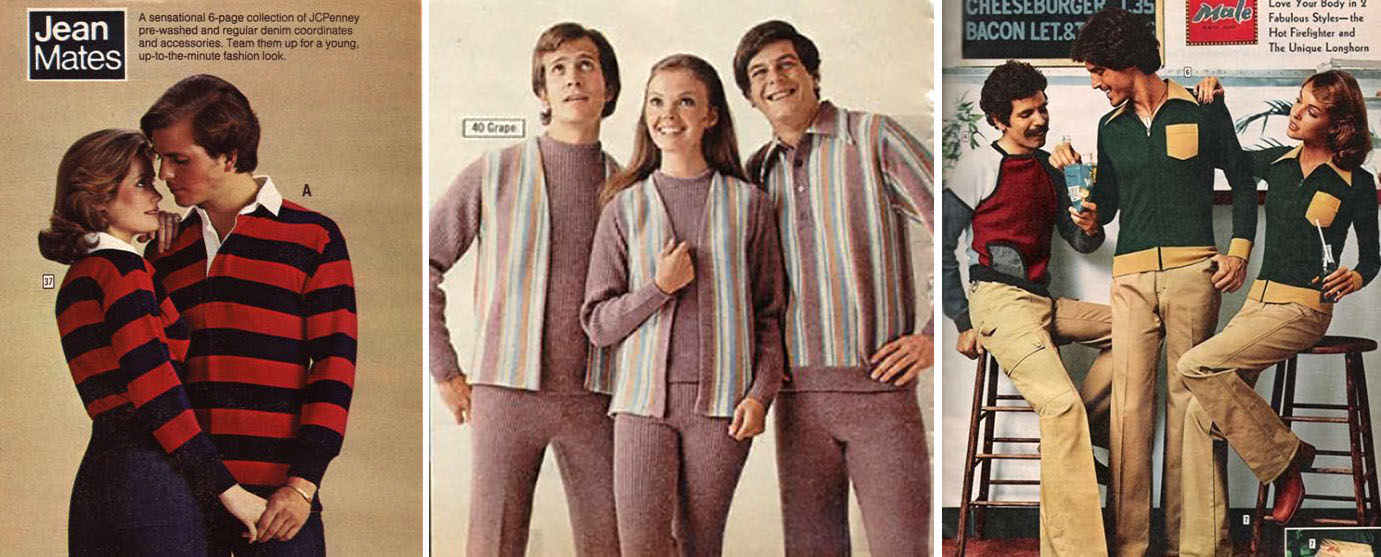 (L) This JC Penney catalog looks like it's about to turn into a porno; (C) The guy on the left looks like he wants to kill himself – the regret for posing in that outfit has finally hit; (R) Remember the earlier lesson regarding the couple in the sweater vest?  That lesson goes for the ladies too: just because your pockets match, doesn't mean your man won't start flirting with the first mustachio'd gentleman he sees.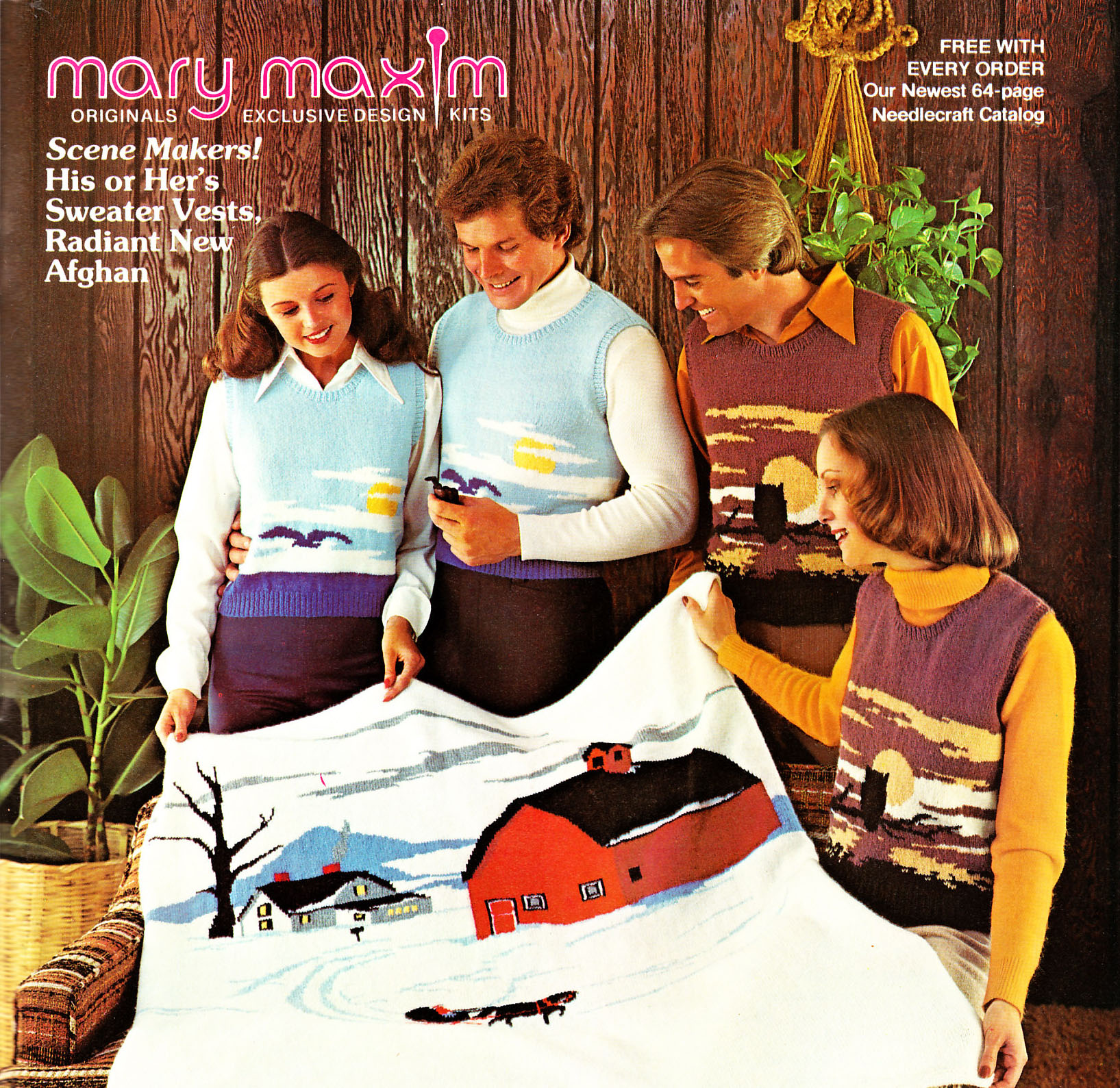 The only thing worse than matching sweaters are matching sweater vests… and the only thing worse than matching sweater vests, are matching sweater vests with matching scenery designs.  The horror!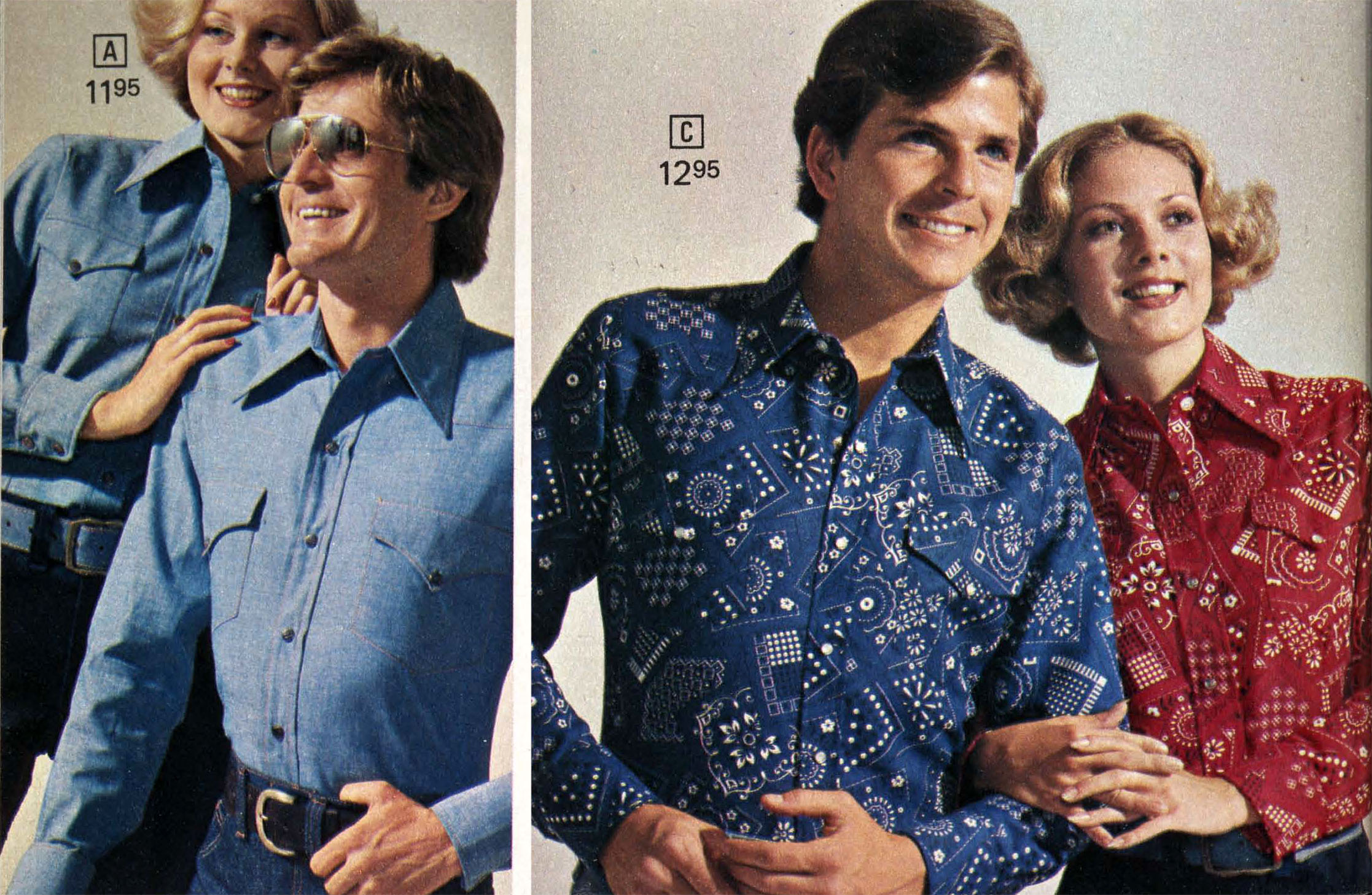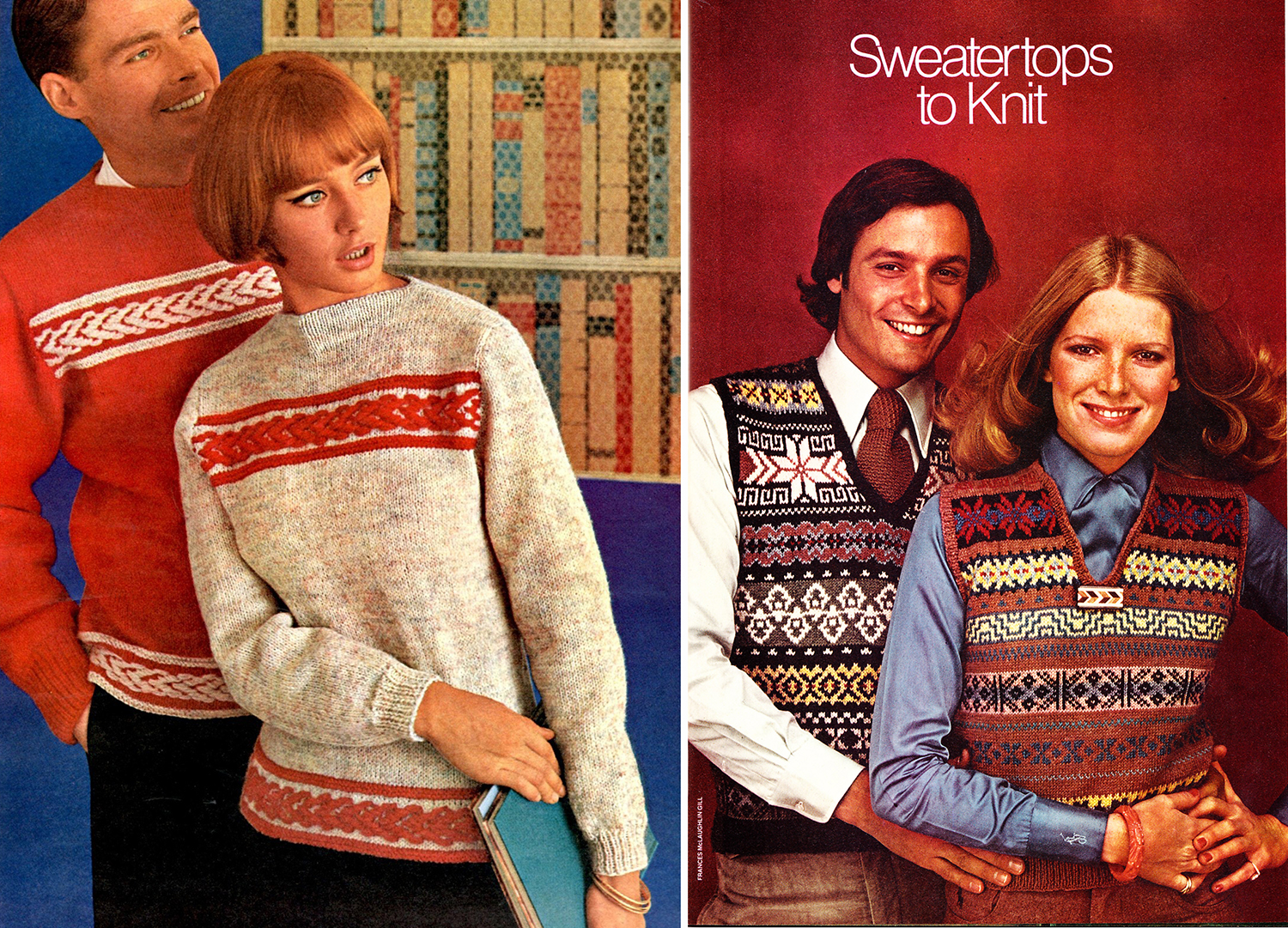 Don't get me wrong – I'm not saying "his and her" fashions were objectively evil, a trend inspired by Satan himself.  I'm just suggesting that those couples caught wearing "his and her" fashions should be separated and prosecuted to the fullest extent of the law.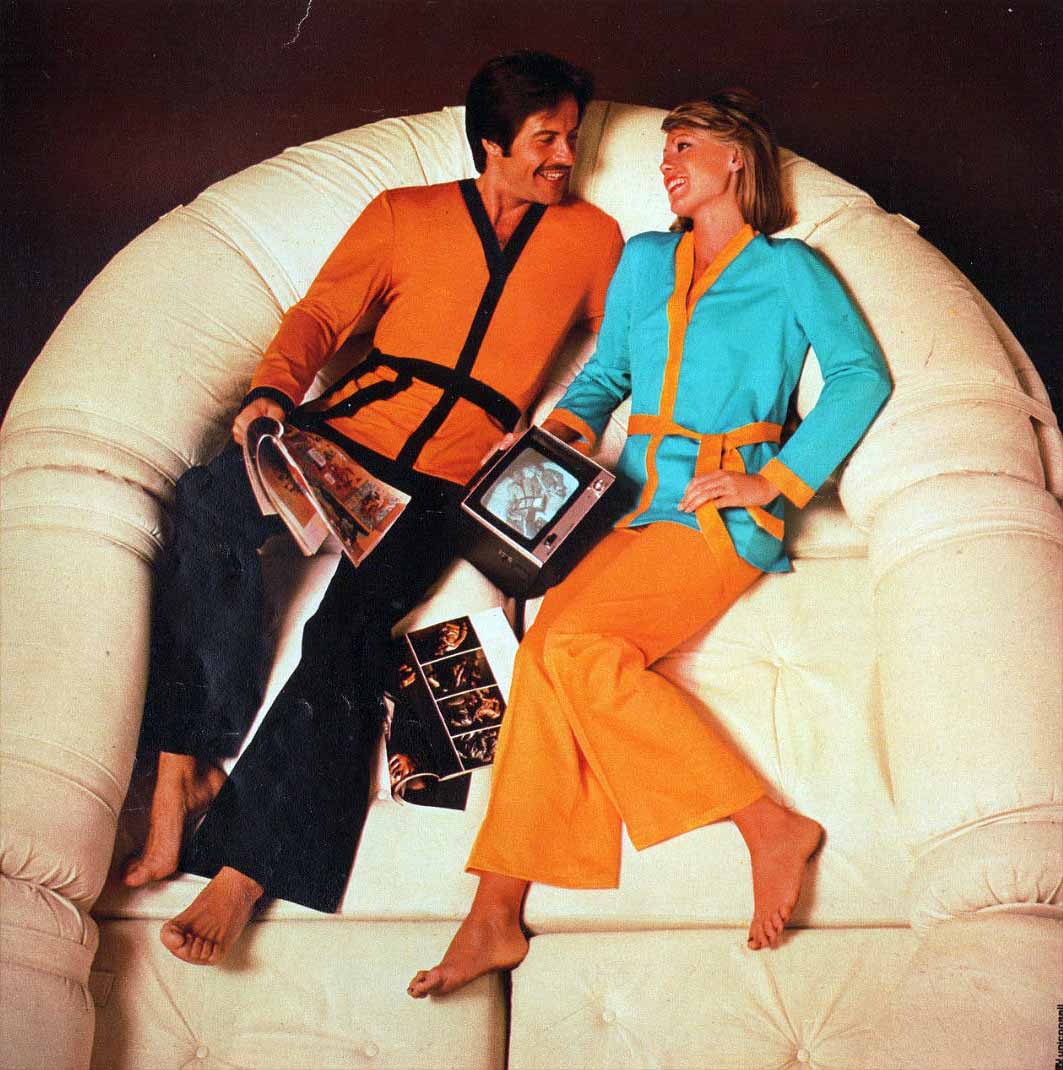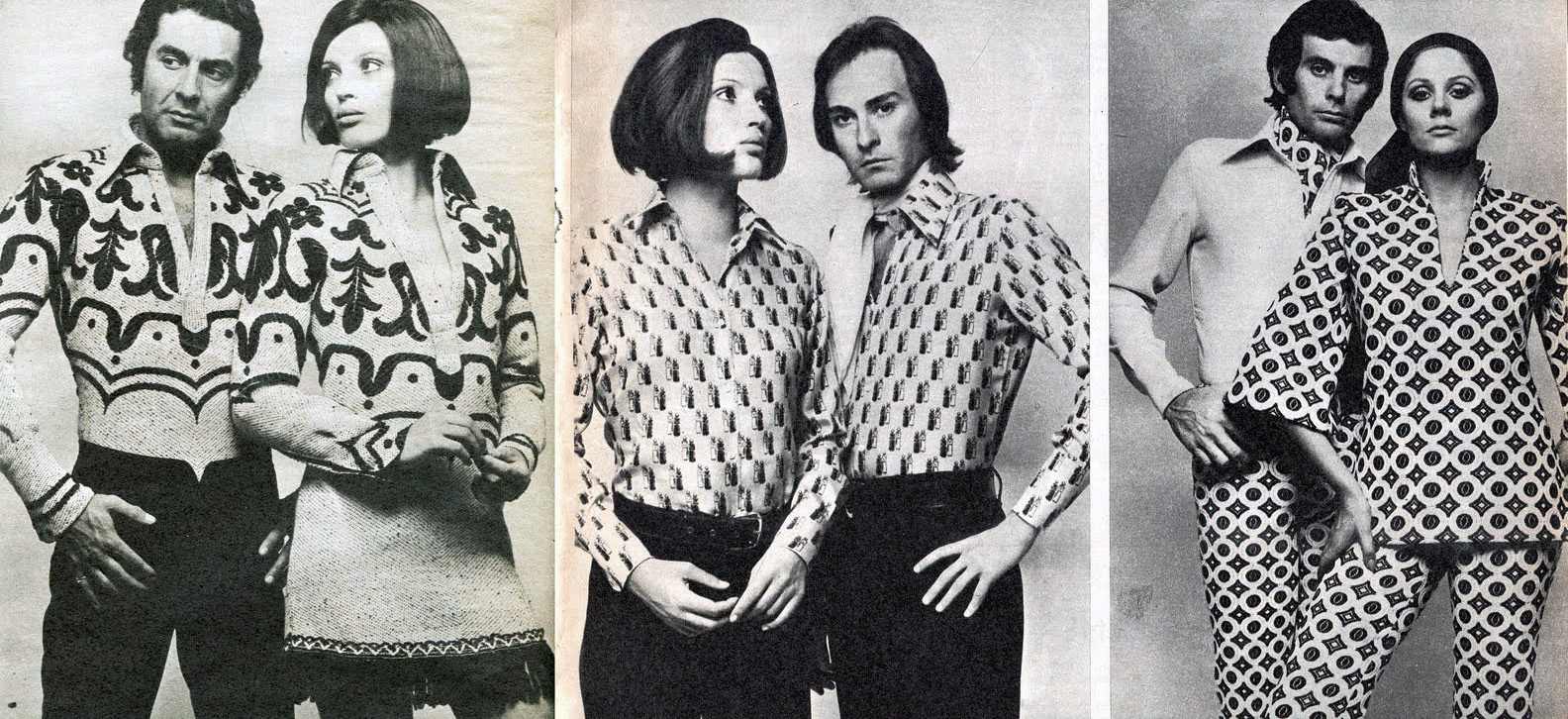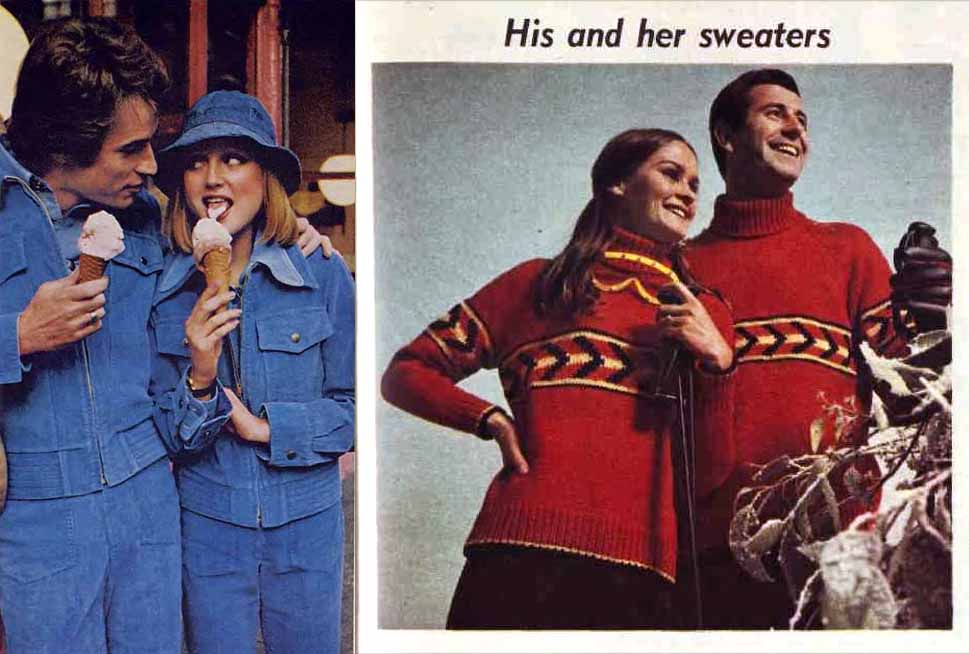 THE END