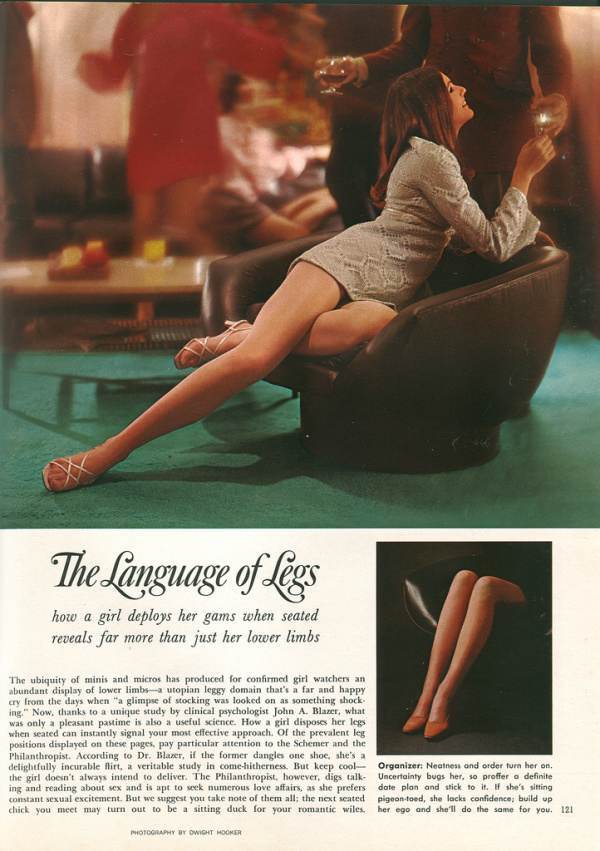 THE Language of Legs is Playboy's tips for learning what a woman's legs are telling you. If they are walking away quickly, it might need little interpretation. Well, so you'd think, But you might be wrong. Maybe, the legs are telling you something else? With Playboy's help, you randy swine need never make fools of yourselves again. The legs are talking:
By Dwight HOOKER.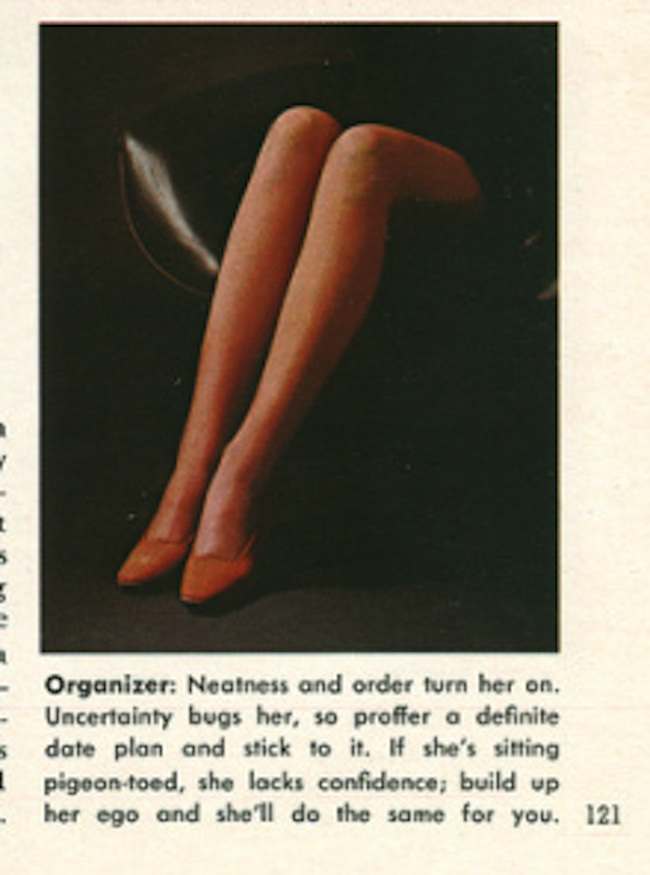 The Schemer is also known as the "These Shoes Are Killing Me".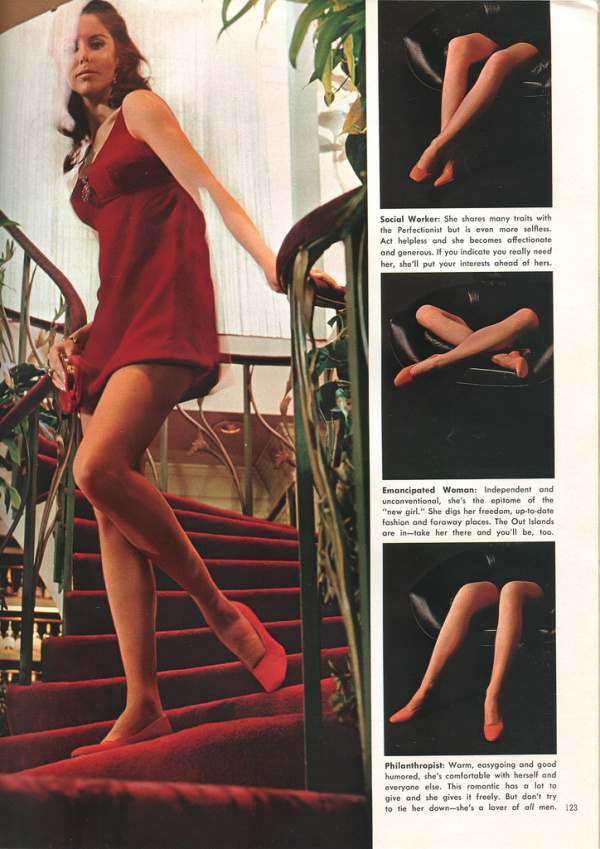 Yep. That really does say The Philanthropist…
…A lover of all men.