"The Lumière process will make us learn the intricate laws of colour"
– Robert Demachy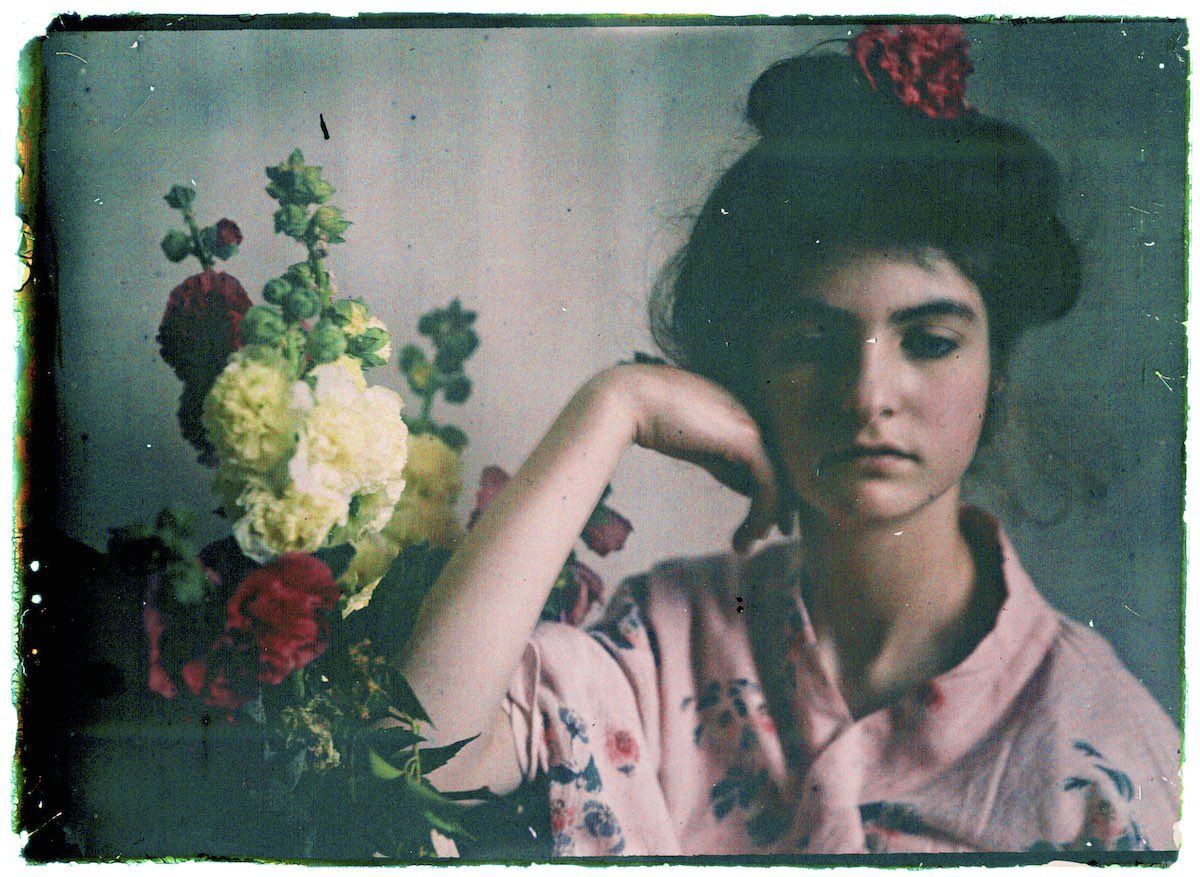 Etheldreda Laing (1872–1960) became interested in photography whilst studying at Cambridge University. When the Lumière brothers' autochrome process for recording color became available in 1907, she invested in the expensive plates (just four cost the same as a working' man's average weekly wage) and began to experiment, taking photographs of her family home at Bury Knowle House, in Oxford. Etheldreda's main subjects were her daughters Janet (1898 – 1985) and Iris (1903 – ).
Perhaps Etheldreda (and what a name that is, evoking Victorian rules and epitomising a certain class) needed something to do – the gorgeous housework and 19-acres of woodland and rolling lawns were taken care of by five servants, a governess and a gardener? Whatever the reasons and considerable costs of running a home darkroom, the results are fabulous. The only missing is a fairy.
The National Media Museum has more on the process:
Autochrome plates are covered in microscopic red, green and blue coloured potato starch grains (about four million per square inch). When the photograph is taken, light passes through these colour filters to the photographic emulsion. The plate is processed to produce a positive transparency. Light, passing through the coloured starch grains, combines to recreate a full colour image of the original subject.
It can take a full minute to capture an image, which might well account for the sitter's stilted expressions.