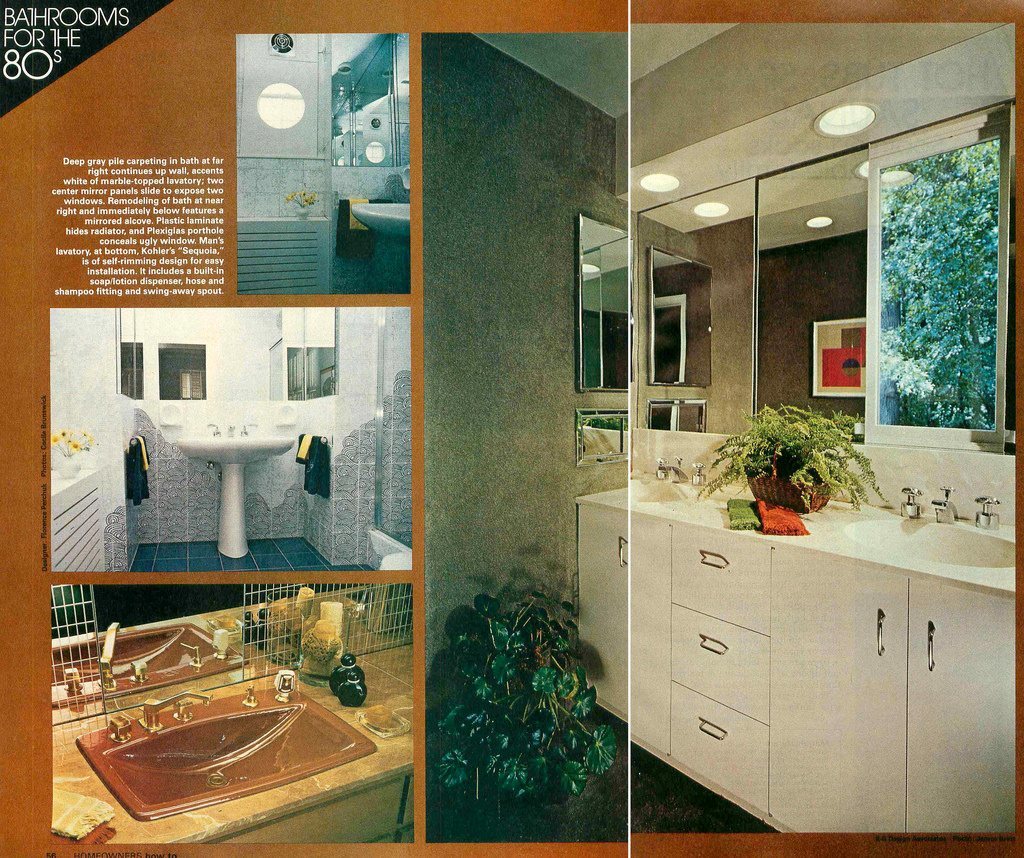 It's the dawning of the 1980s; time to give a new look to your 1970s bathroom. This magazine (Homeowner's How-To) from September 1980 has some remodeling and redecorating ideas to take you out of the disco era and into the exciting eighties in a feature called "Bathrooms for the 80s". Let's have a look…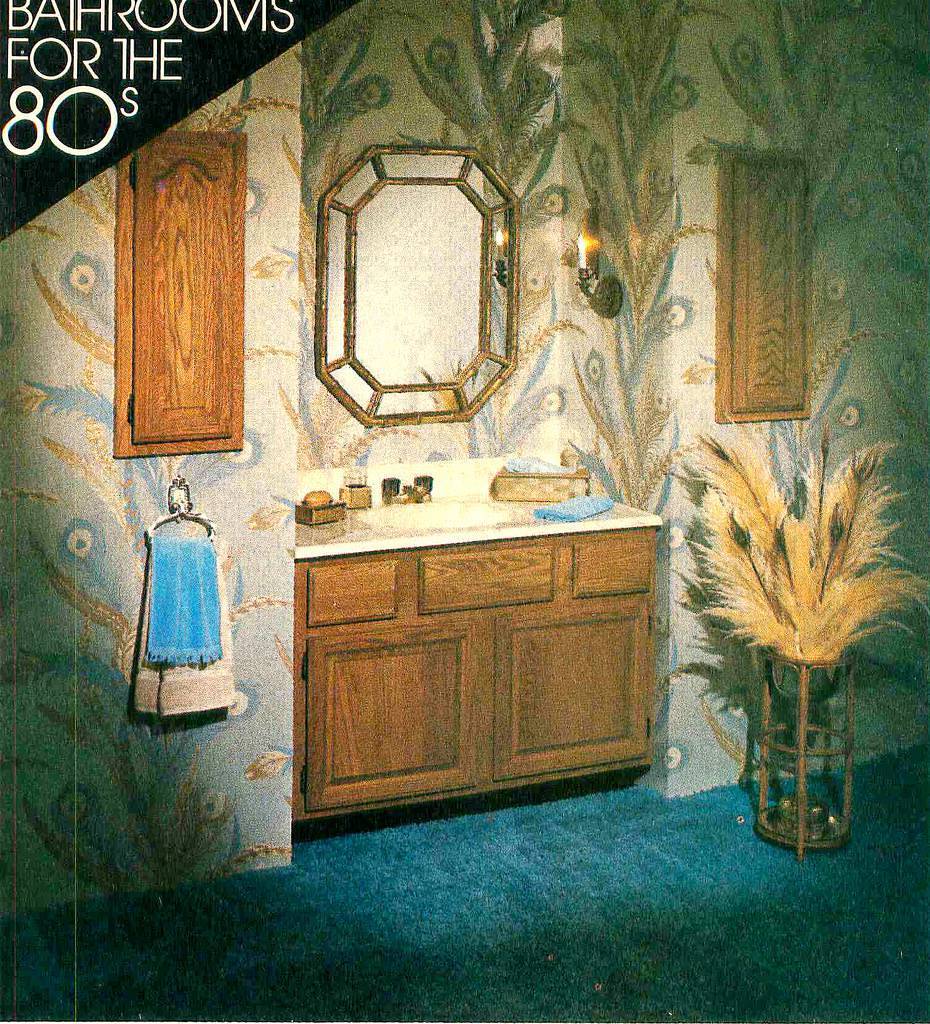 The wallpaper, the feathery weed (?), and the horror movie lighting are bad, but this room's worst offense is the wall-to-wall carpeting – never a good idea in a bathroom.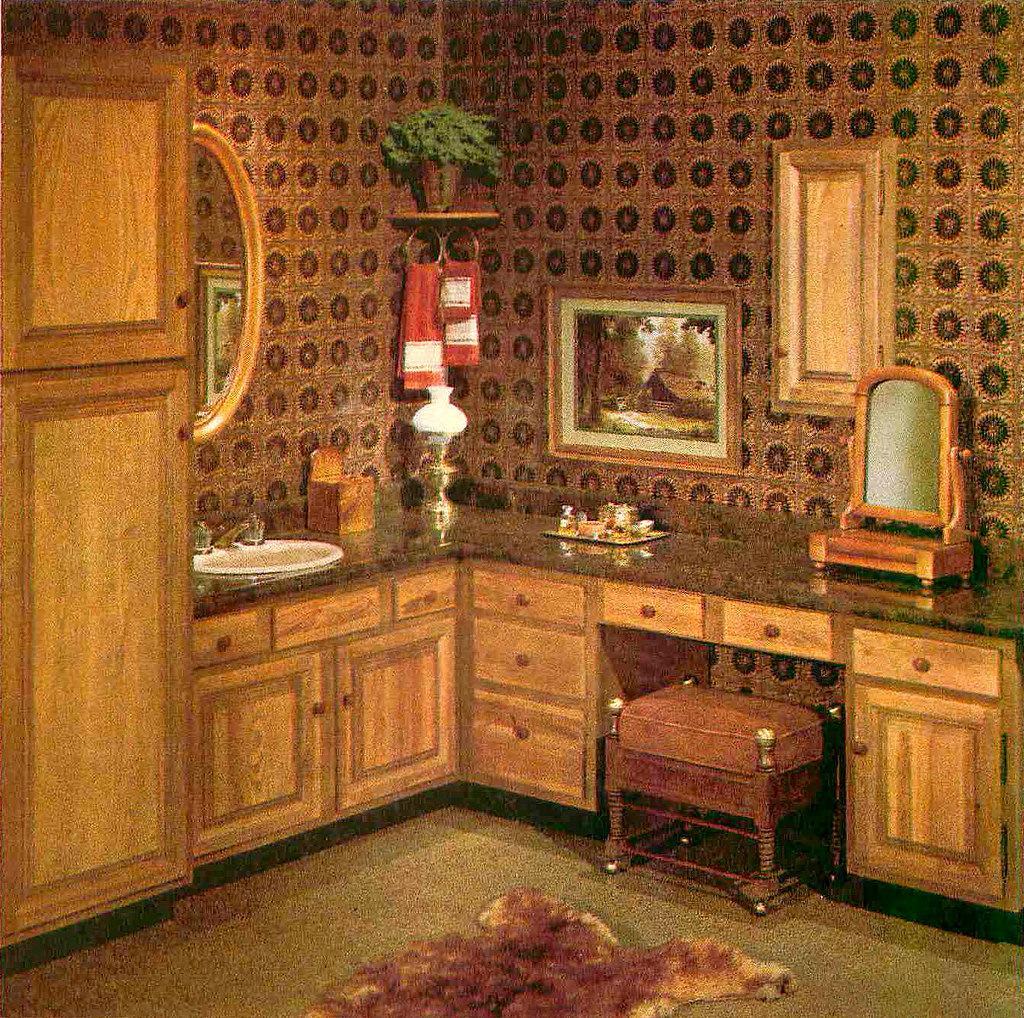 This is nice, but it could use a little more brown.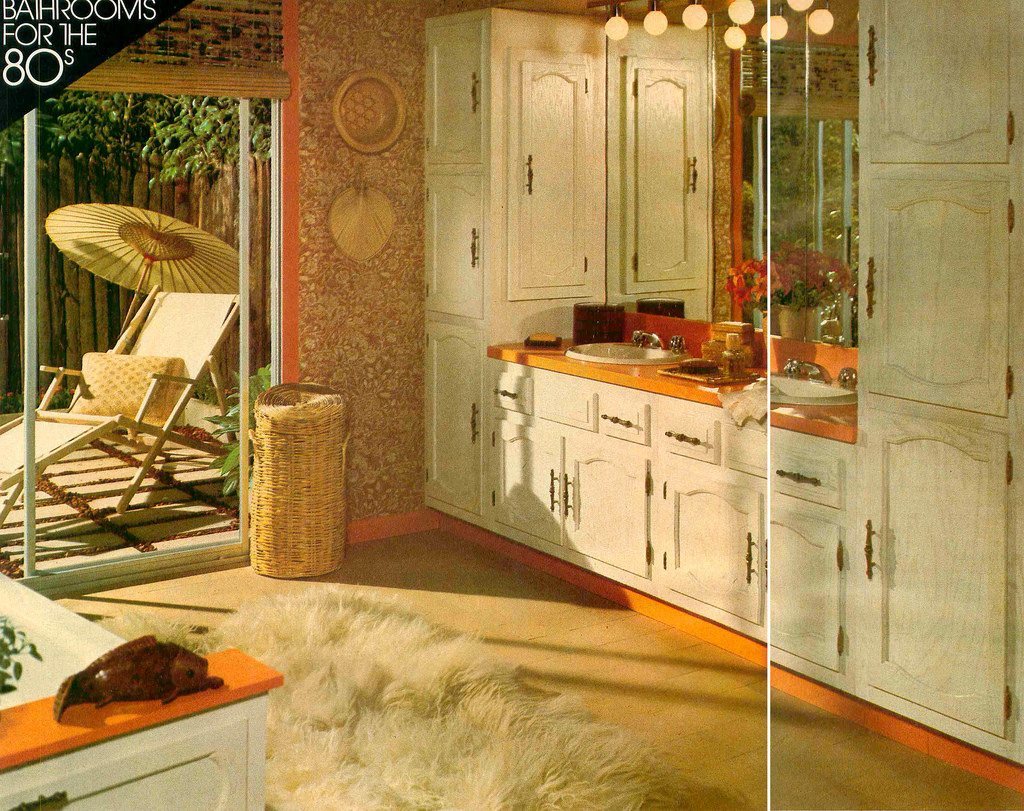 The thick shag rug; a furry reminder of the past decade.
The Great Browning of America didn't end in '79; but rather, continued until The Pastel Plague of 1985.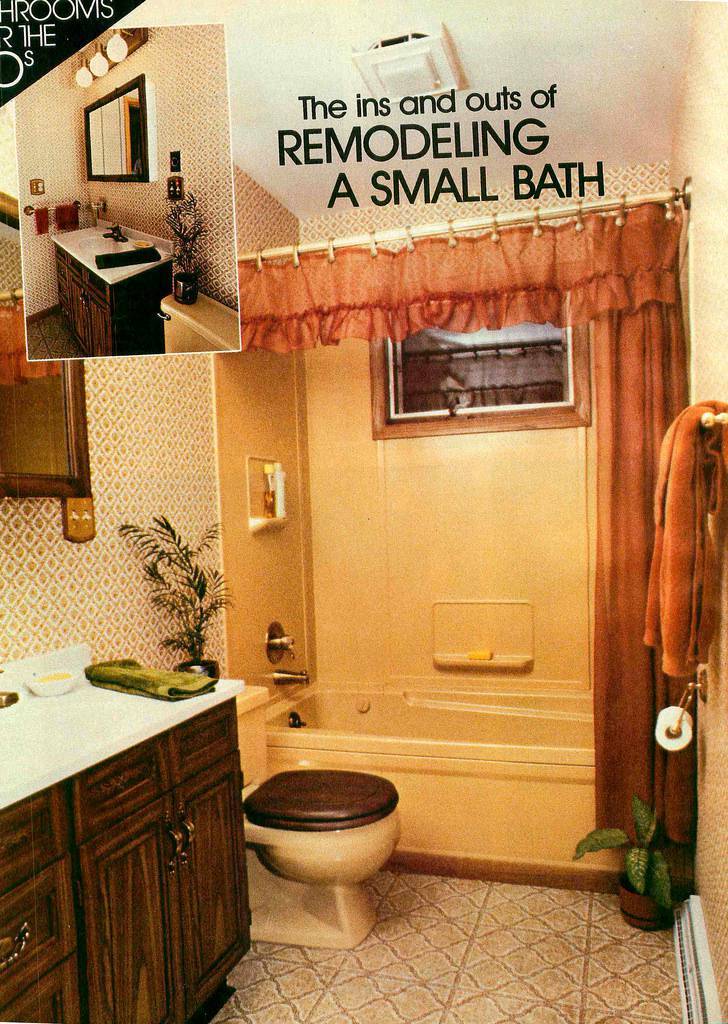 It's hard for me to comprehend that this once looked new, trendy, and beautiful. If your hotel bathroom looked like this, you'd be concerned.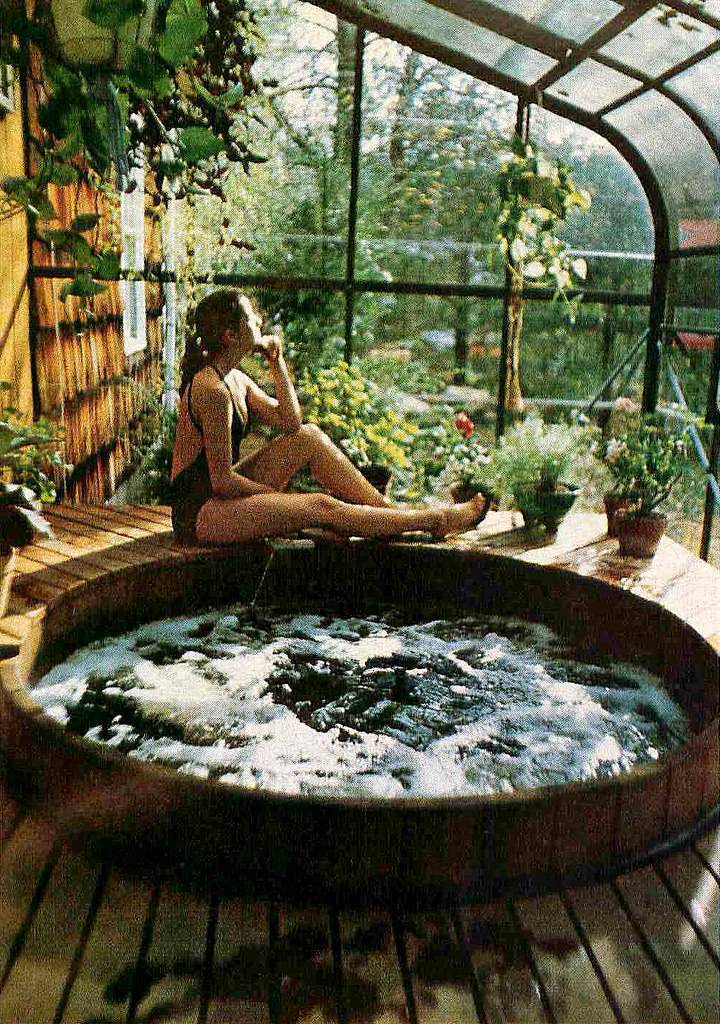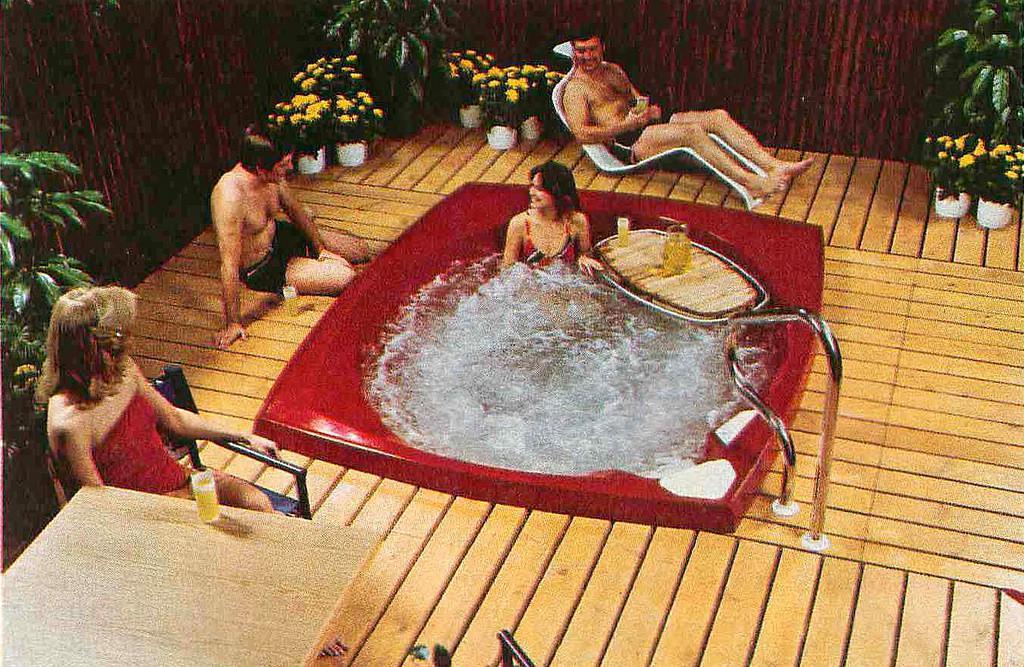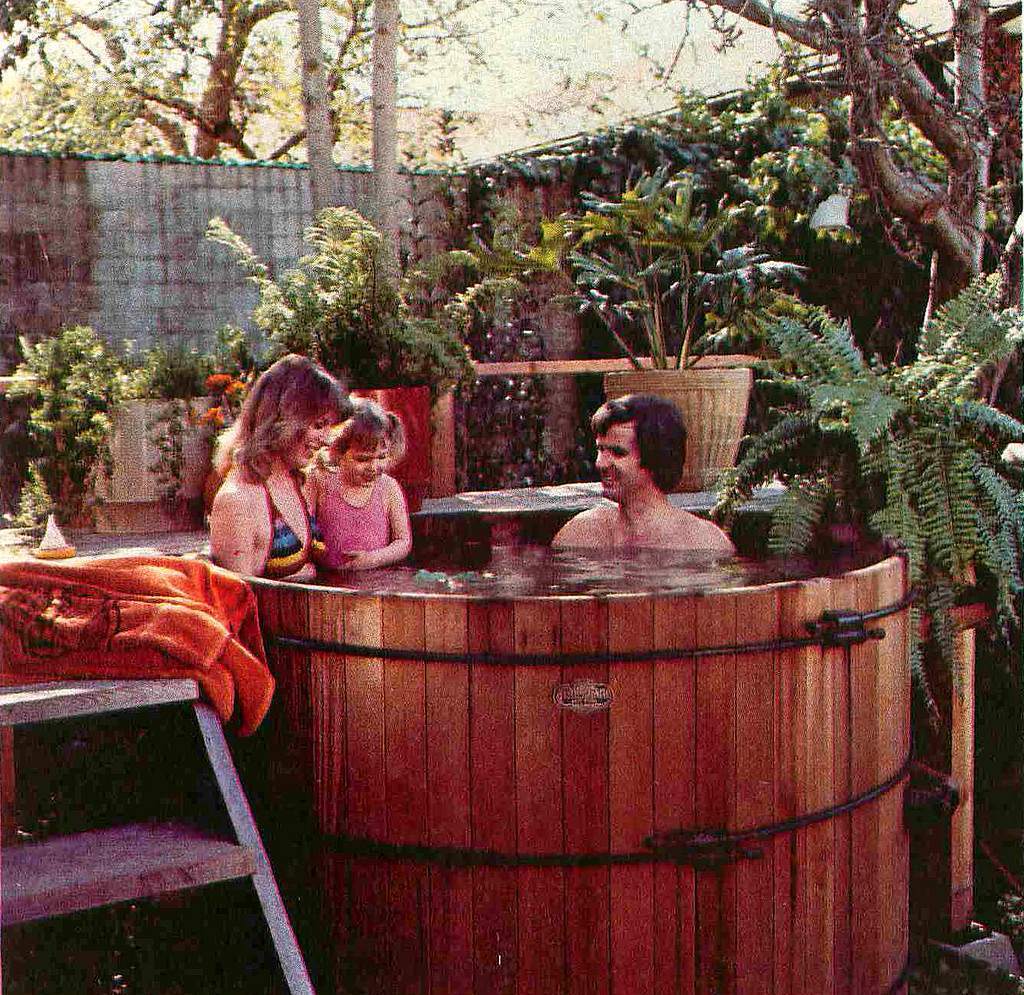 Of course, what would a bathroom segment be without a nod to hot tubs – still the rage in 1980.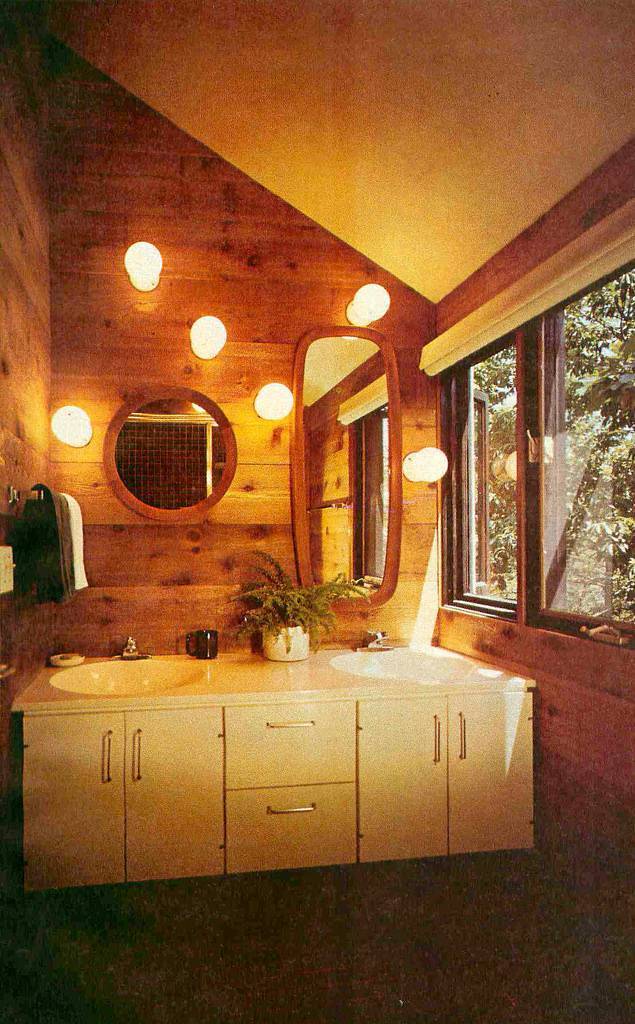 I'm not in love with the oddly spaced light fixtures, but otherwise this is pretty fab.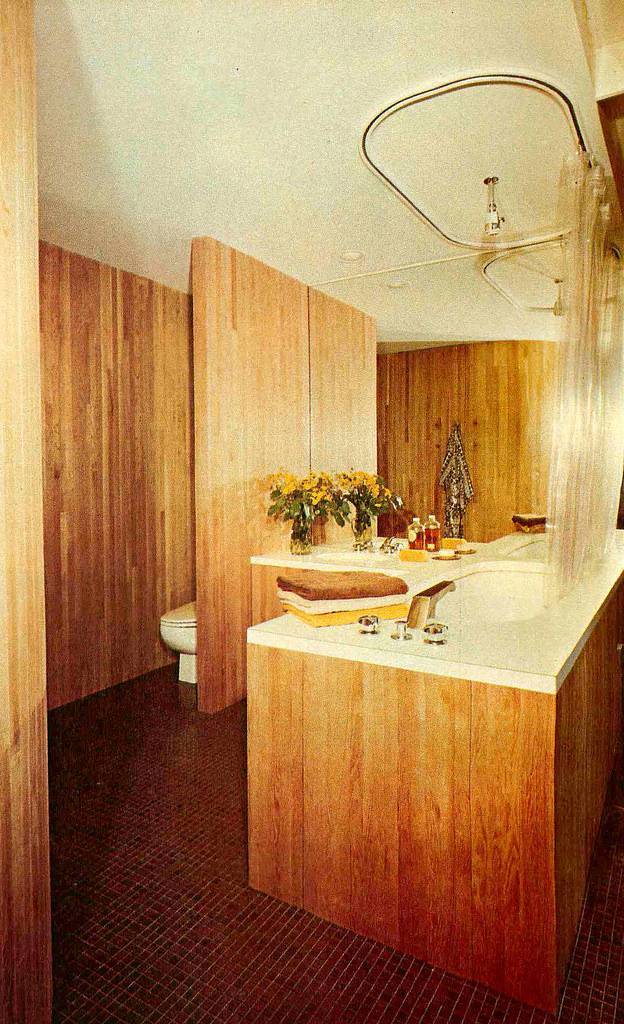 An absolutely depressing dark corner to do your business. Give me garish blue wallpaper and befouled wall-to-wall plush carpeting any day over this.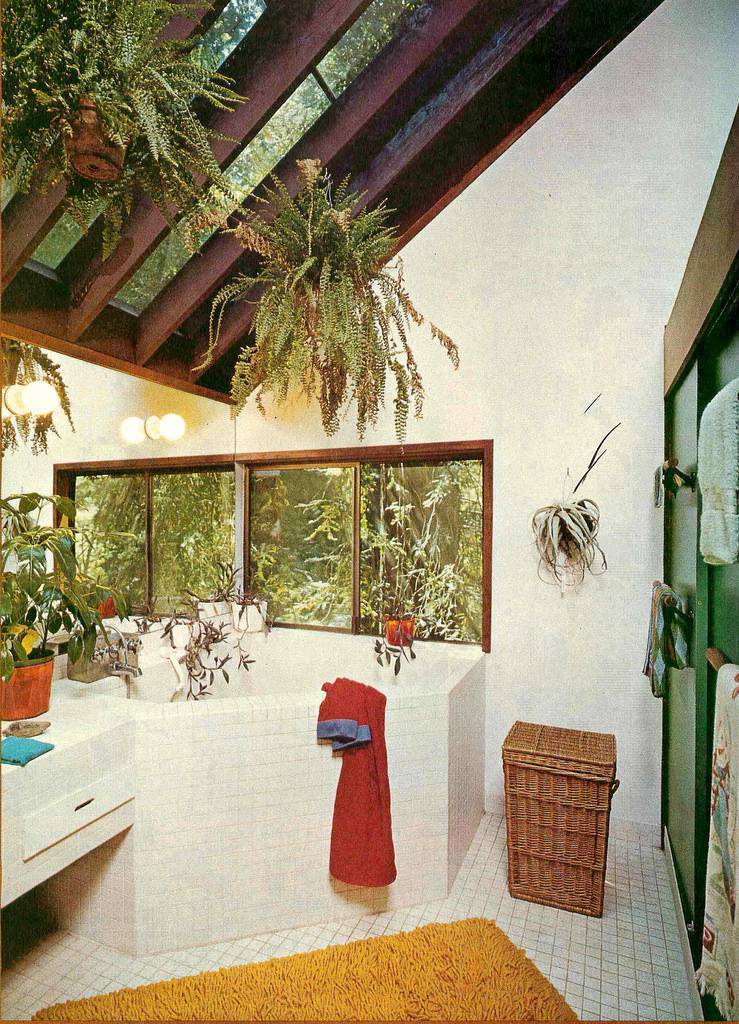 Have I mentioned that ferns were freaking everywhere back then? Fronds were constantly hovering overhead in 1980; usually suspended by macrame hangers.