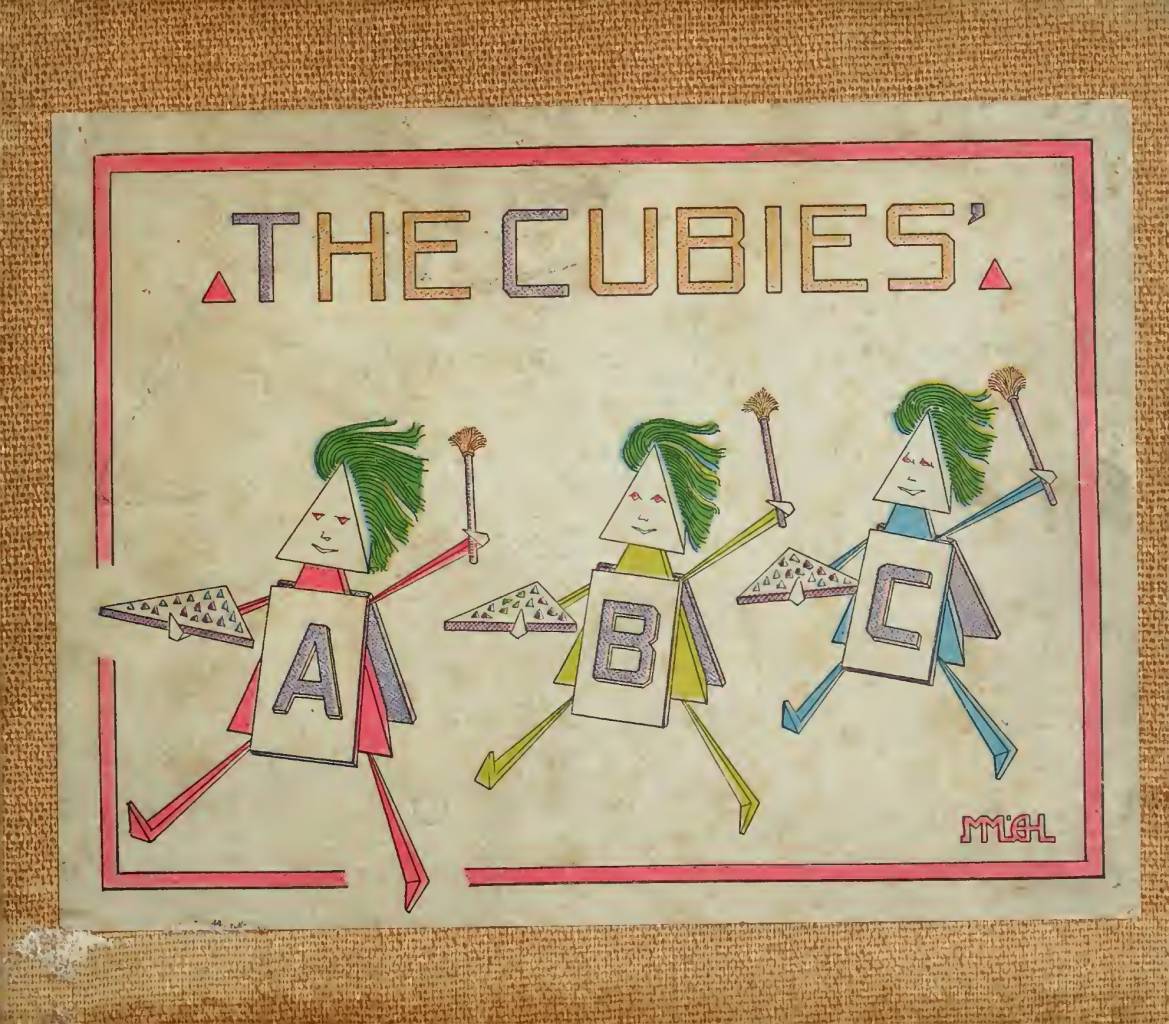 The Cubies' ABC is a terrific collection of drawings by husband wife team Earl Harvey Lyall (drawings) and Mary Mills Lyall (verse). Printed in 1913 by the Knickerbocker Press, New York. New York and in London by G. B. Putnam's Sons, The Cubies ABC is an odd, witty and above all biting look at modern art and Cubism, in particular. The book was a reaction to the International Exhibition of Modern Art, aka the Armory Show, at the 69th Regiment Armory in New York. Curated by The Association of American Painters and Sculptors, the Armory Show introduced Americans to modern art. The Cubies, a hive of triangulated creature who mock the classic and the conventional, dedicate their existence to the Association "To Which They Owe Their Incubation".
Each letter is subjected to the new thinking. 'B is for Beauty as Brancusi views it; 'D is for Duchamp, the Deep-Dyed Deceiver,
Who, drawing accordions, labels them stairs…'; 'G is for Gertrude Stein's limpid lucidity'; 'P is for Picasso, Picabia and Party'; 'M is for Matisse's Mam'selle Marguerite (With whom all the Cubies are madly in love)'. It was, said The Dial magazine, it 'the oddest little color book of the season'.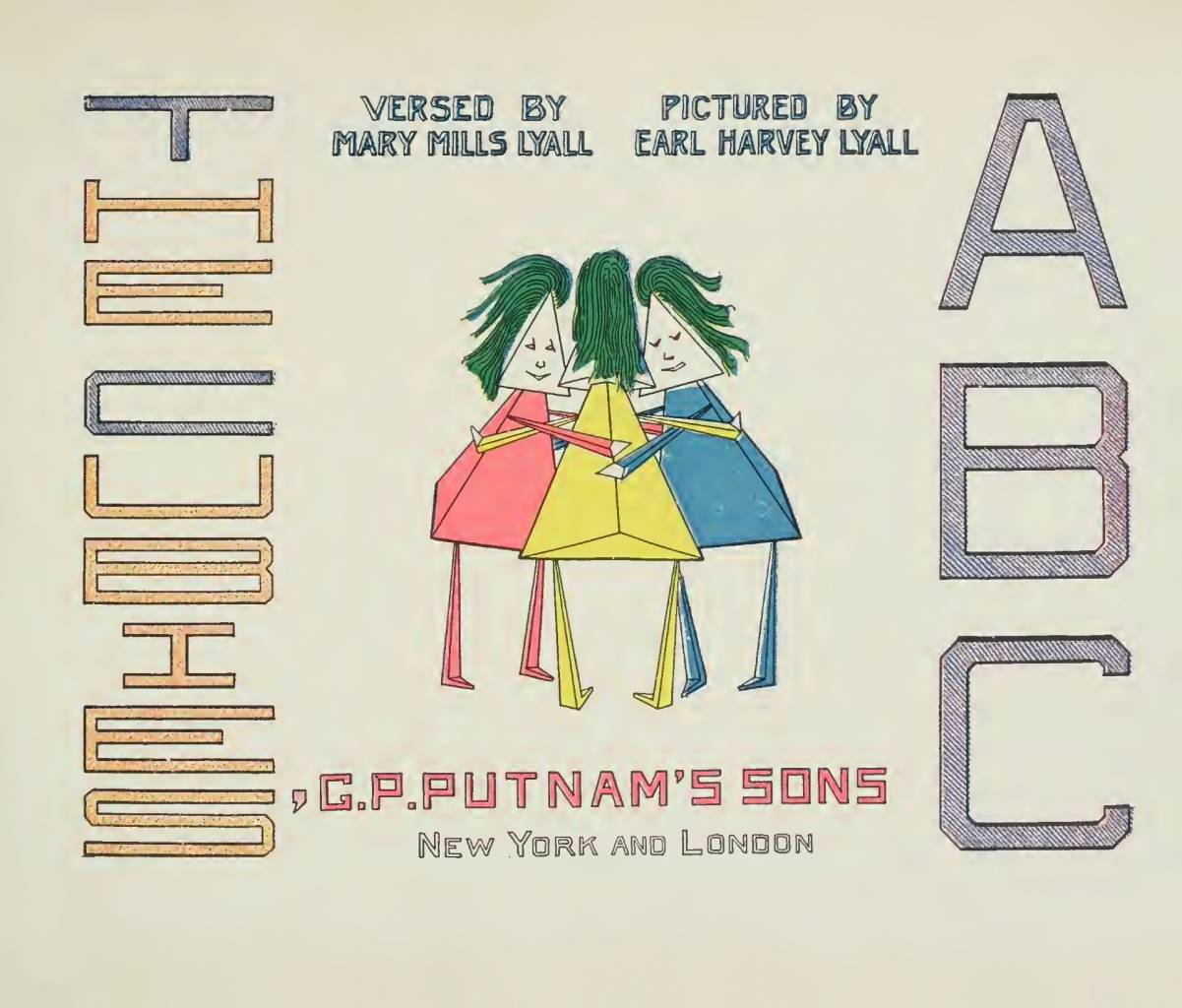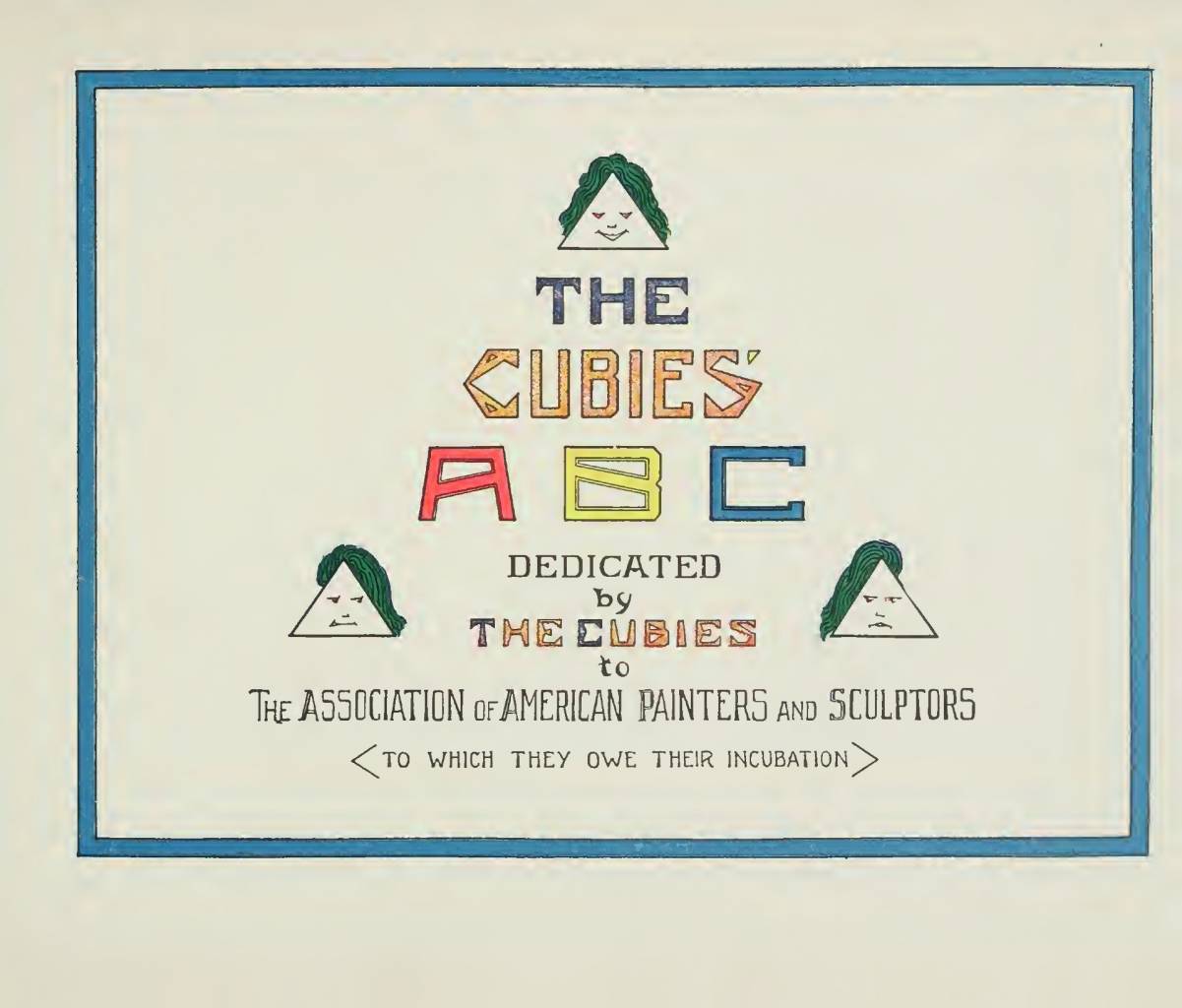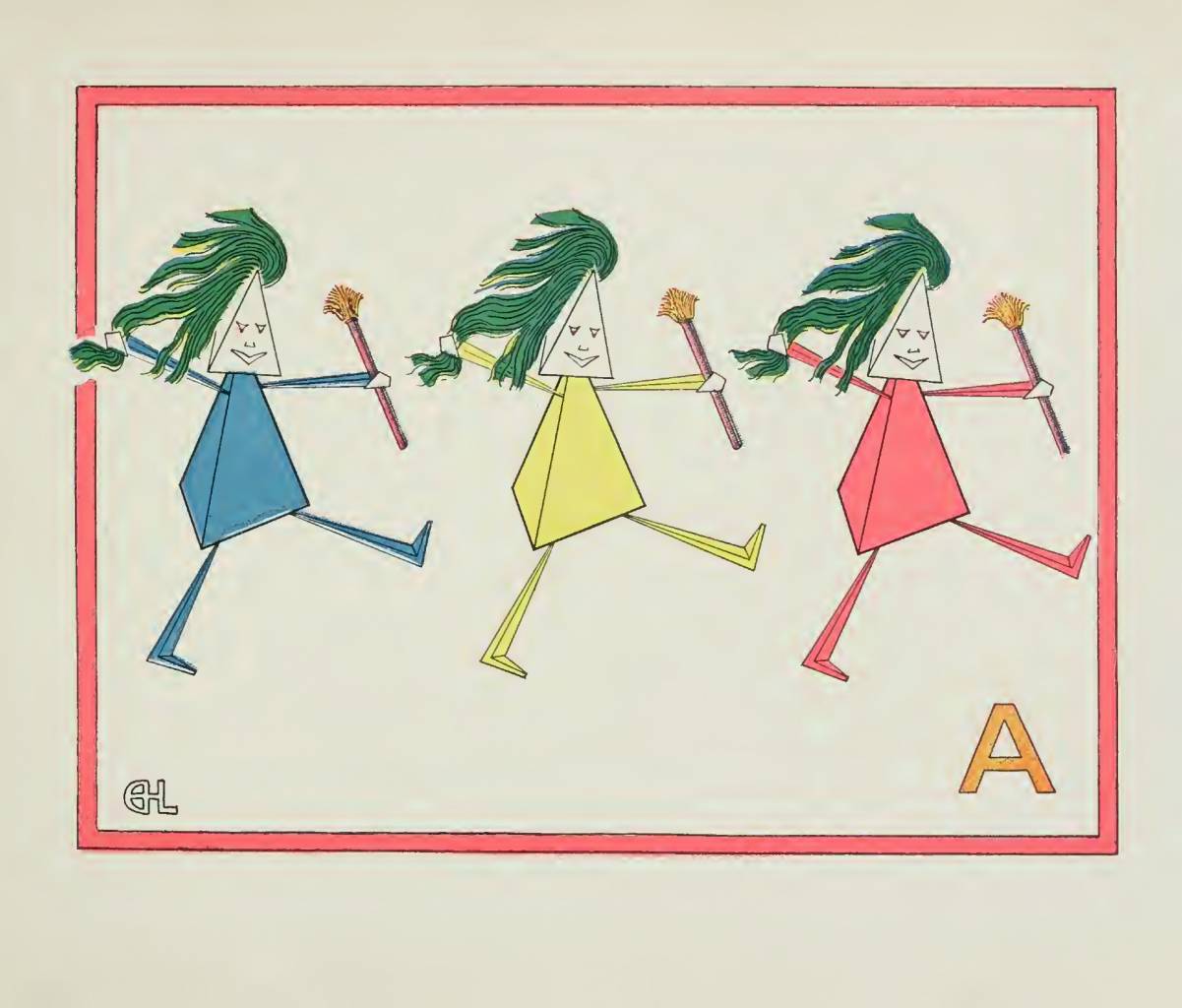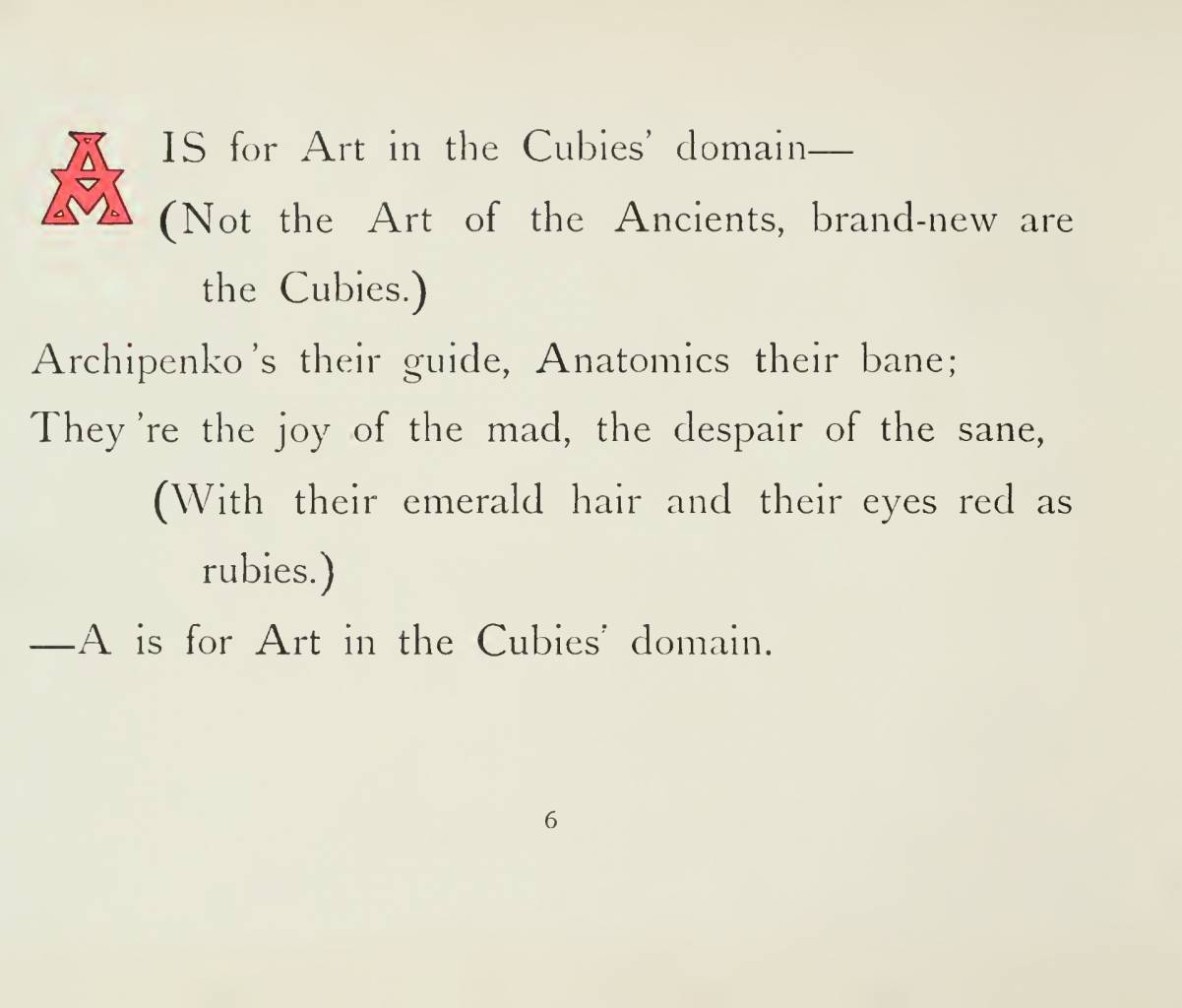 "A is for Art in the Cubies' domain–
(Not the Art of the Ancients, brand-new are the Cubies.)
Archipenko's their guide, Anatomics their bane;
They're the joy of the mad, the despair of the sane,
(With their emerald hair and their eyes red as rubies.)
—A is for Art in the Cubies' domain."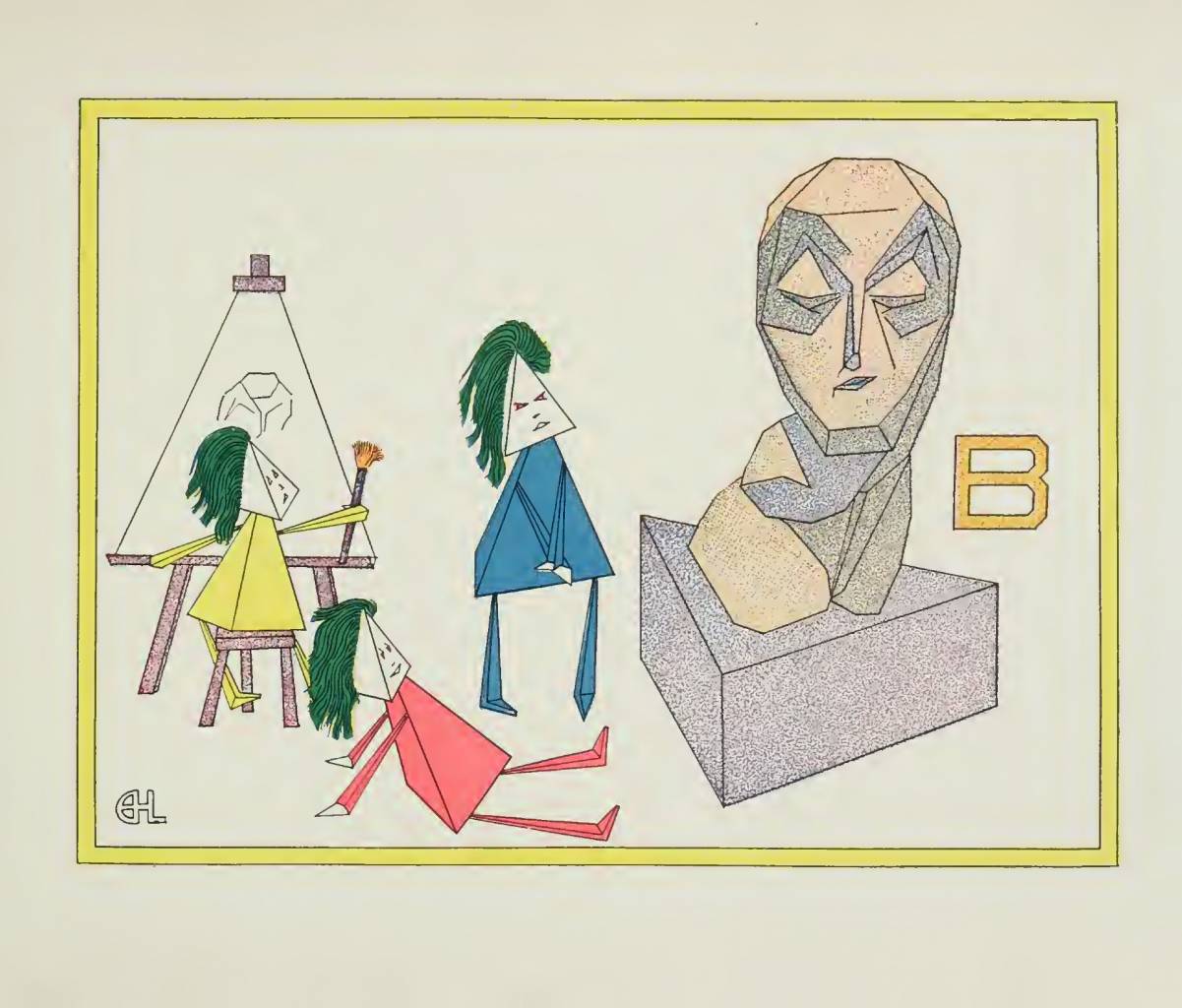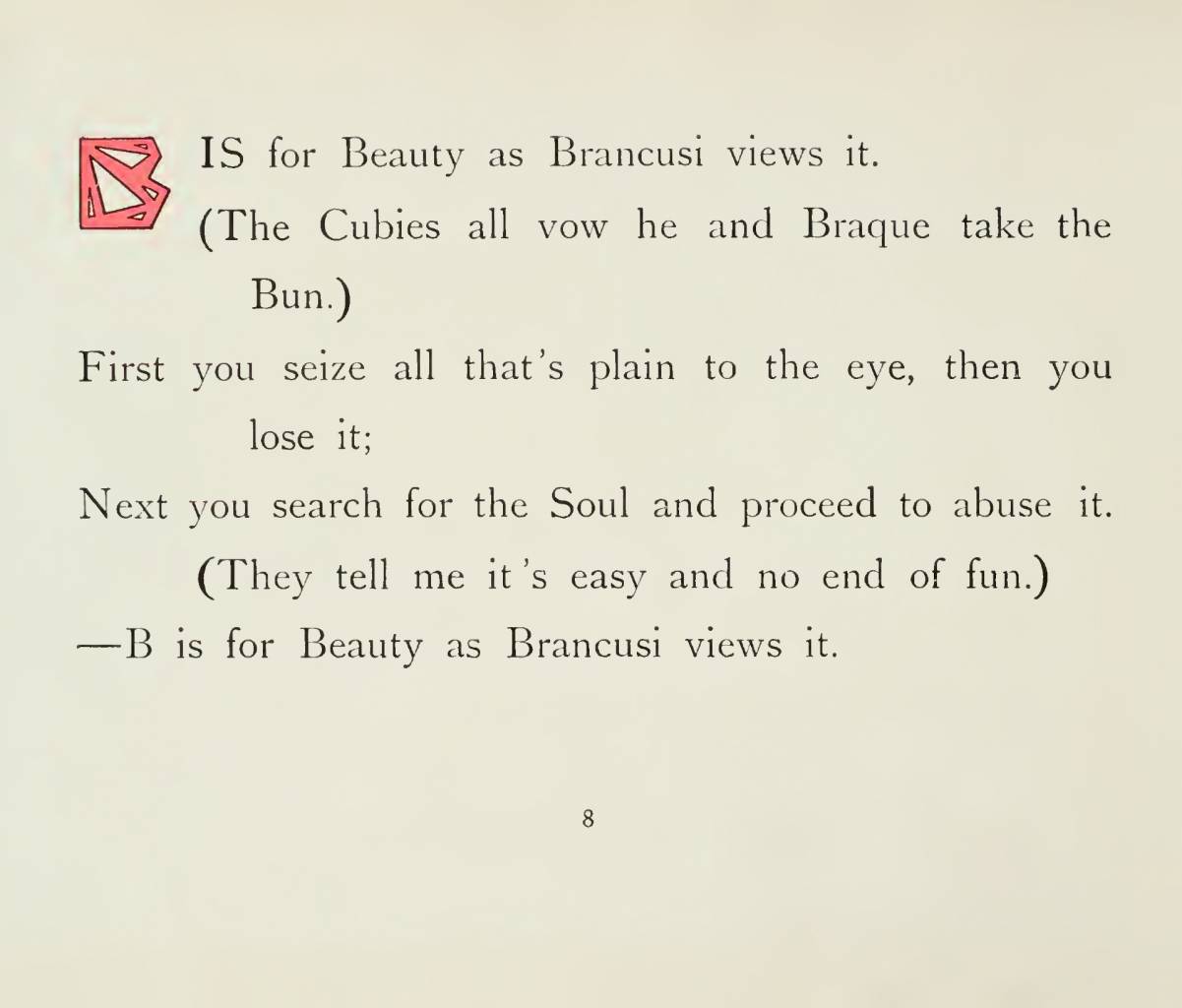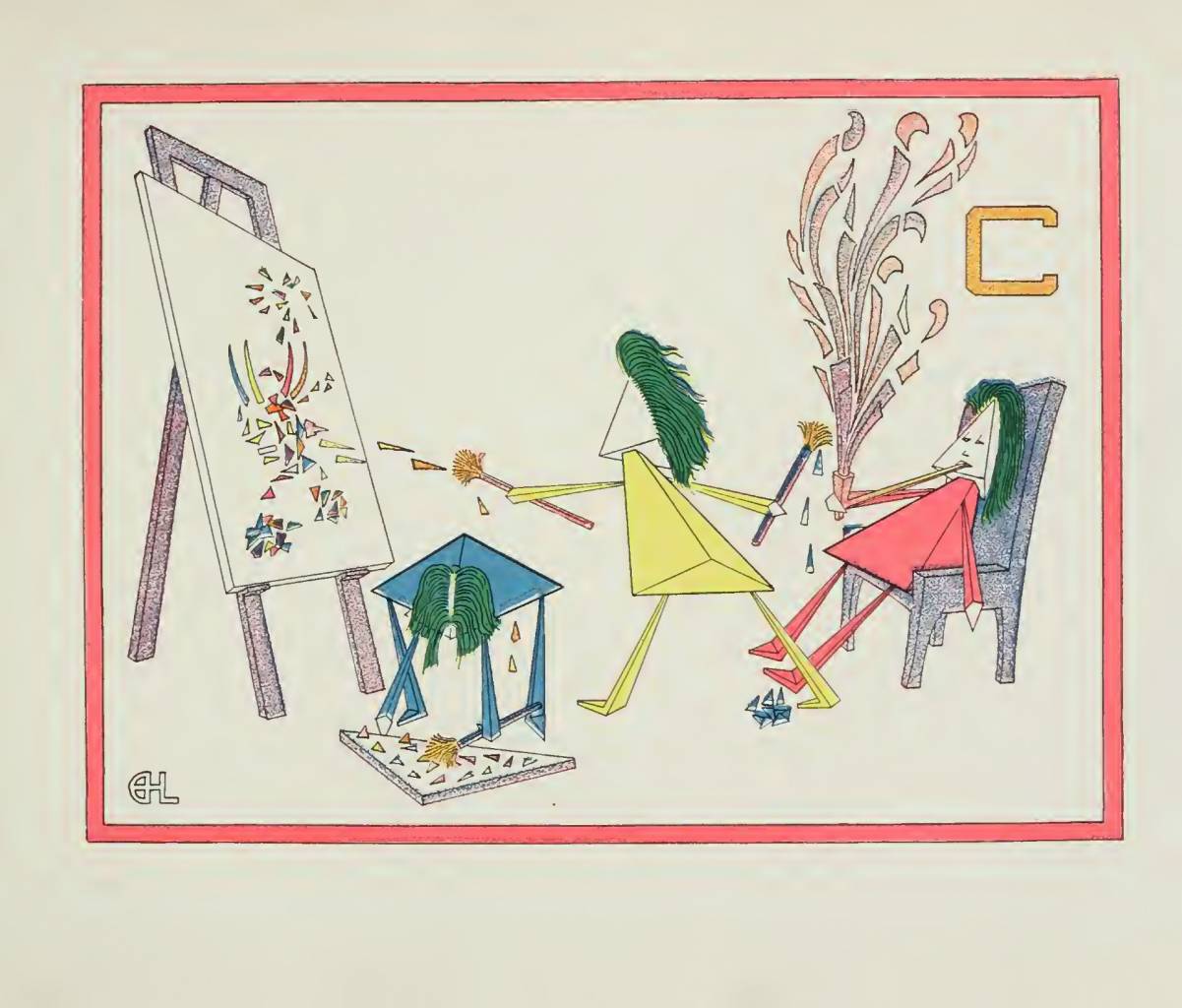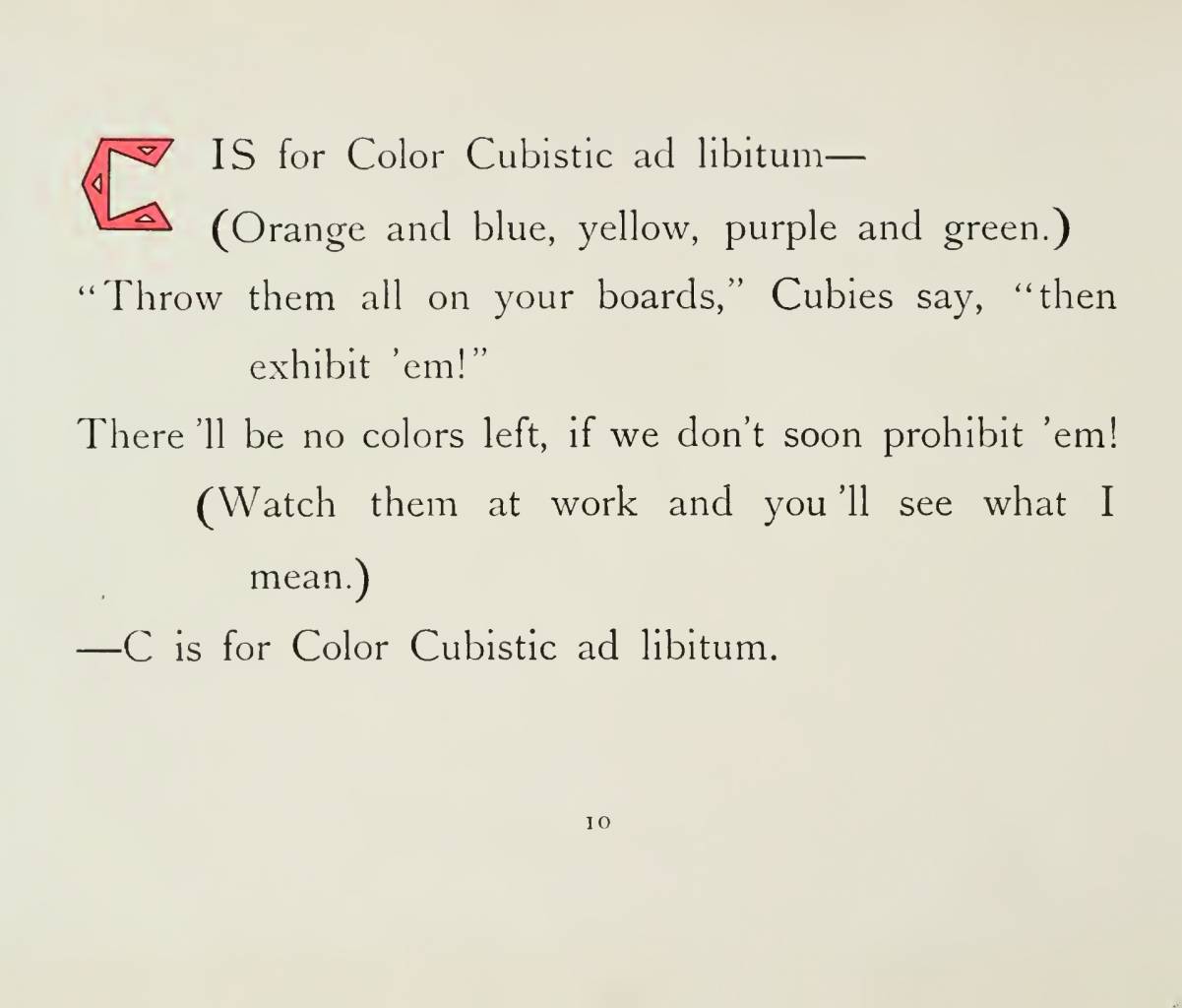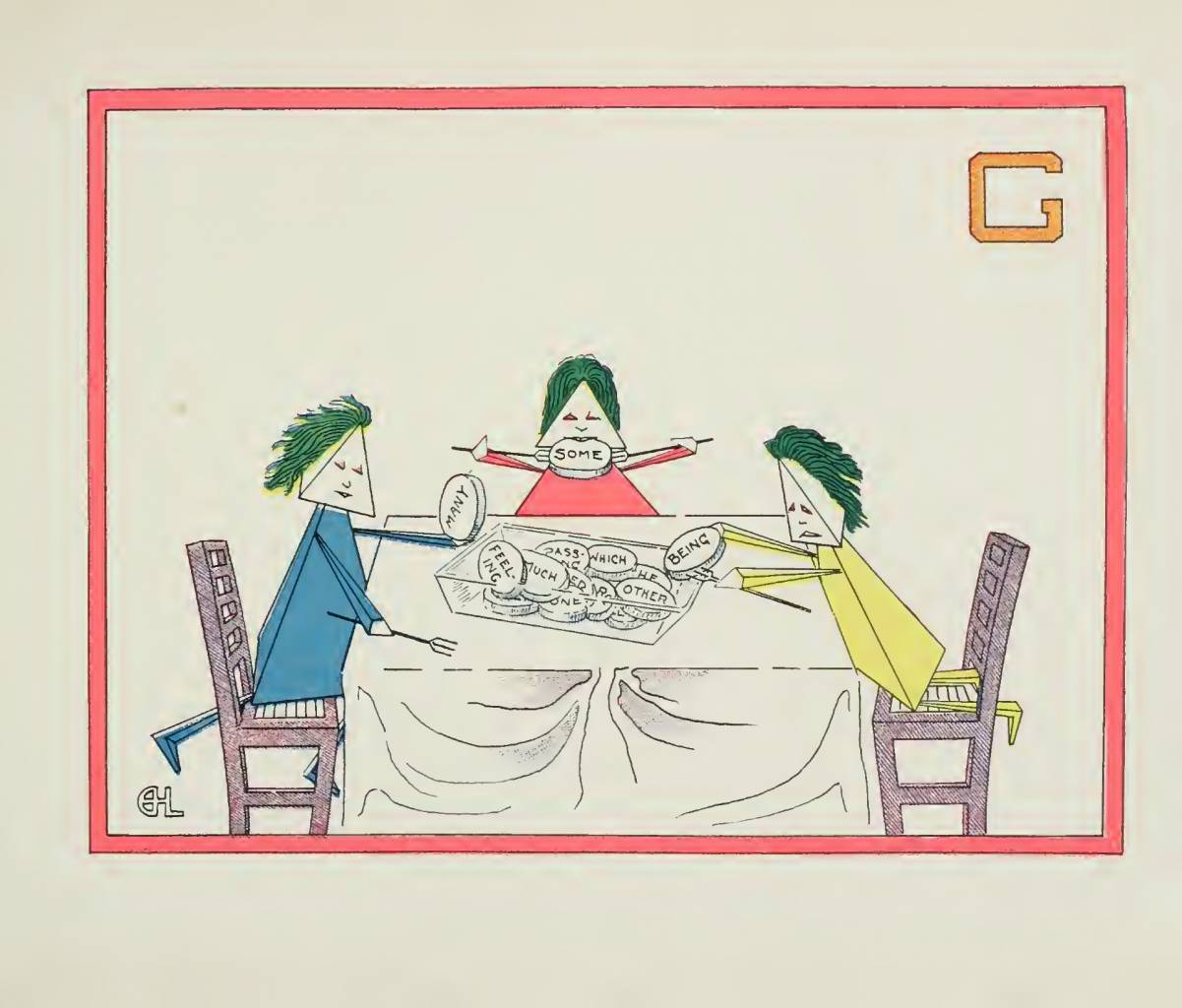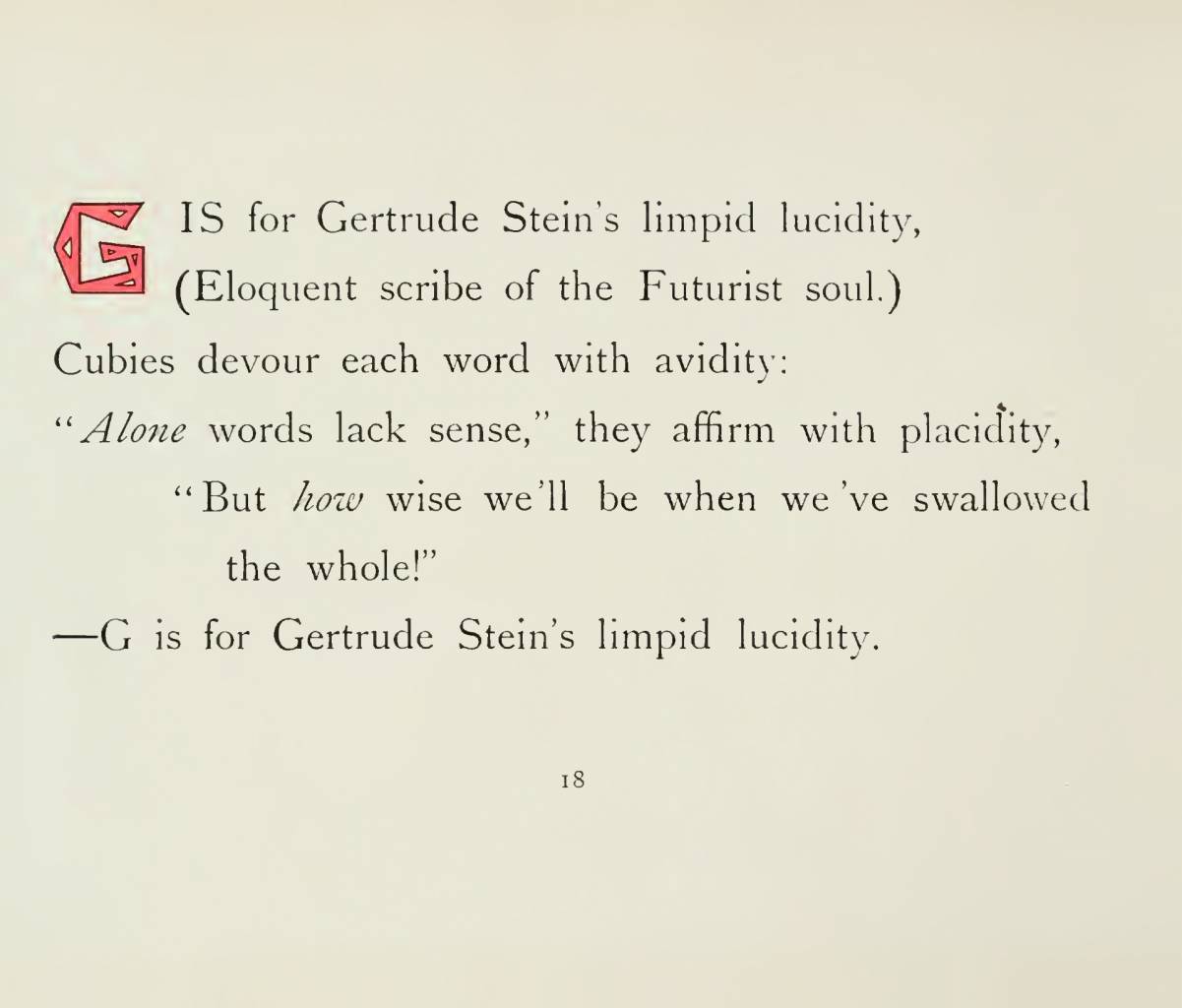 "G is for Gertrude Stein's limpid lucidity,
(Eloquent scribe of the Futurist soul.)
Cubies devour each word with avidity:
'Alone words lack sense,' they affirm with placidity,
'But how wise we'll be when we've swallowed the whole!'
—G is for Gertrude Stein's limpid lucidity."