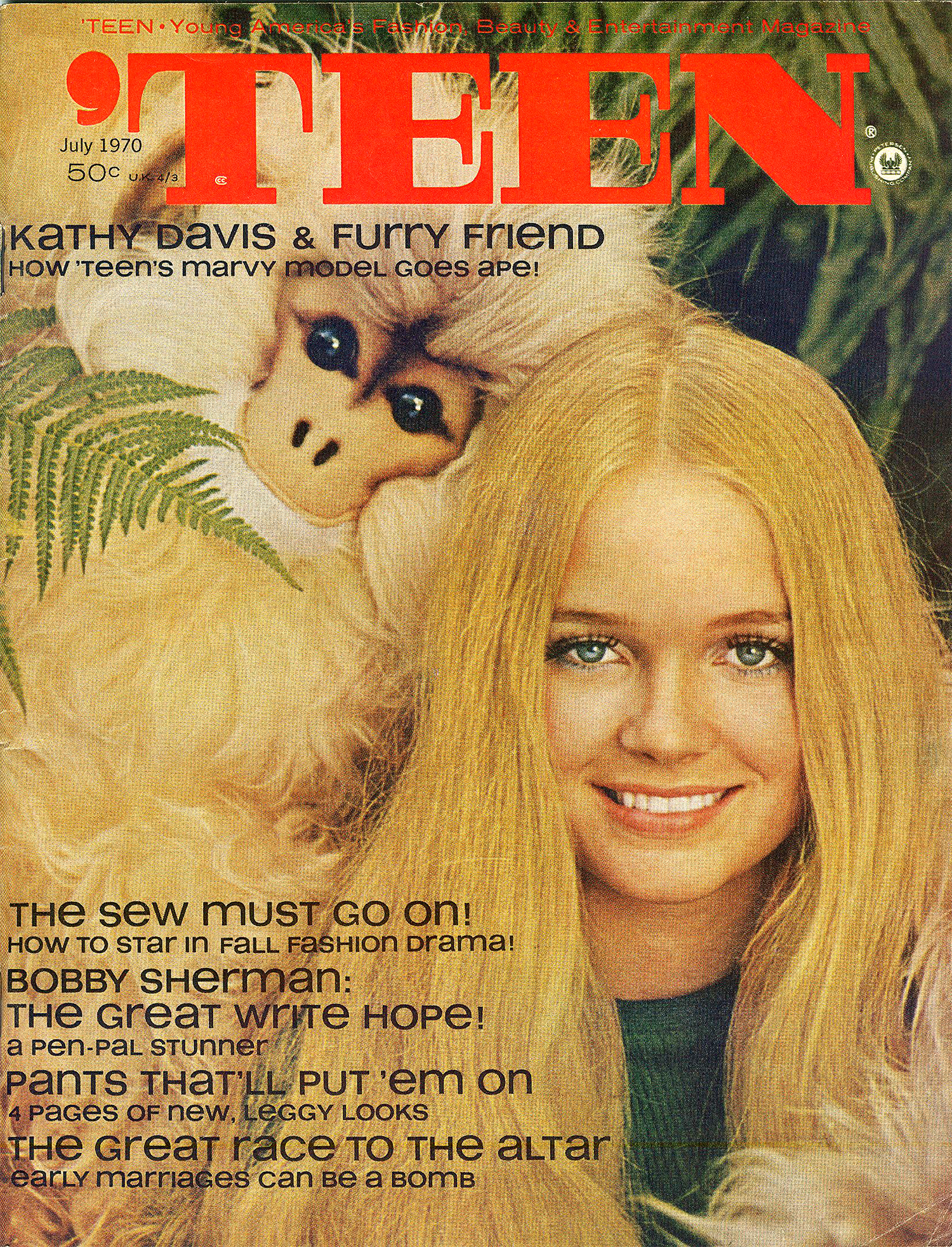 Let's thumb through this July 1970 issue of 'TEEN magazine.  Herein, you'll find Bobby Sherman worship, legitimized fat shaming, vinyl miniskirts, and a constant reminder to turn your hair blonde.  Enjoy!
The cover girl for this issue is Kathy Davis, who did gain success as a model in the 1970s and appeared on eight 'TEEN covers.  Once her modelling career died out, Kathy became a highly successful event planner and culinary artist in Los Angeles.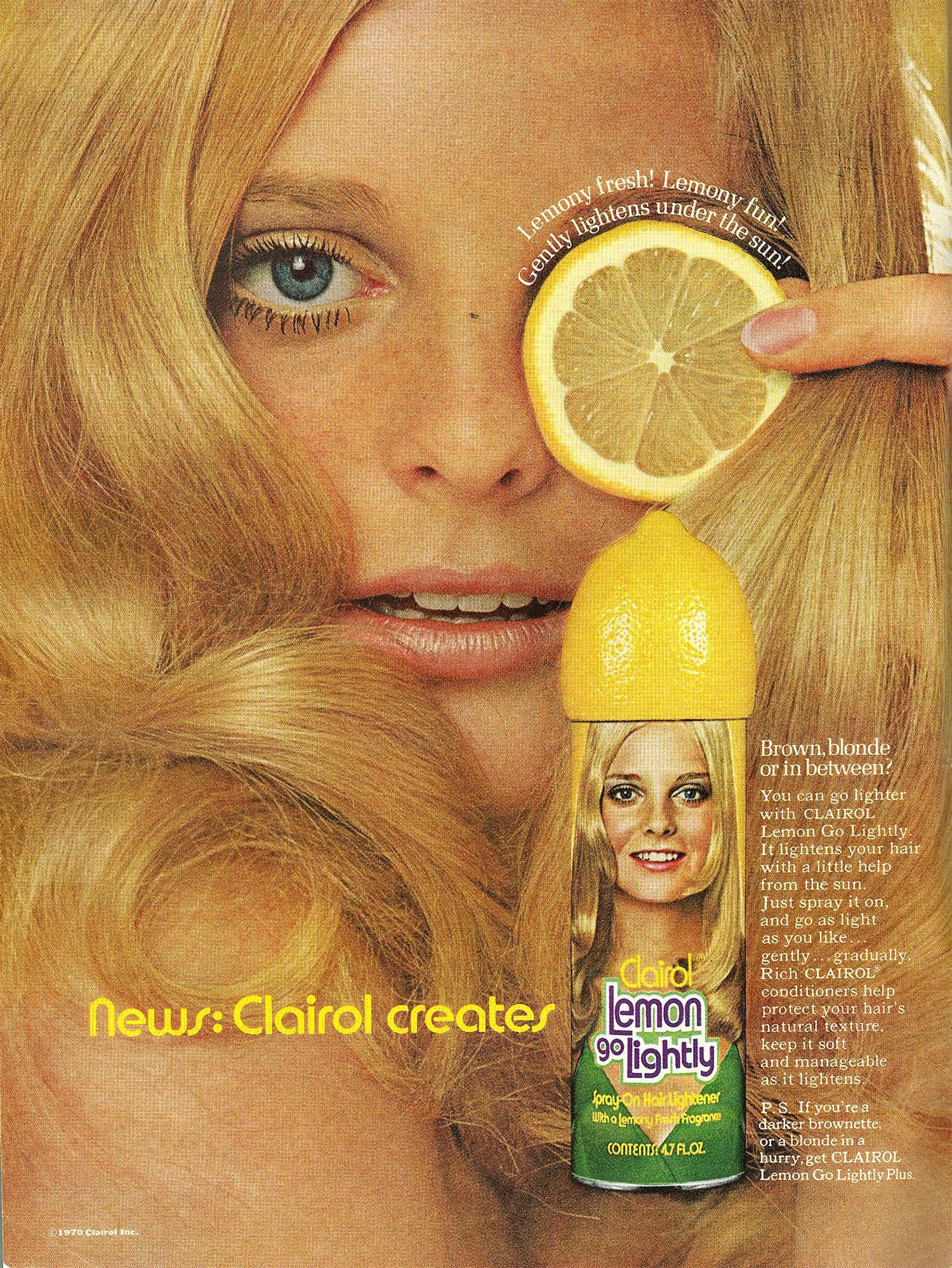 I can just about guarantee the Lemon Go Lightly is a "twist" on Breakfast at Tiffany's.  Whatever the case – this is the first of many adverts promoting the light look.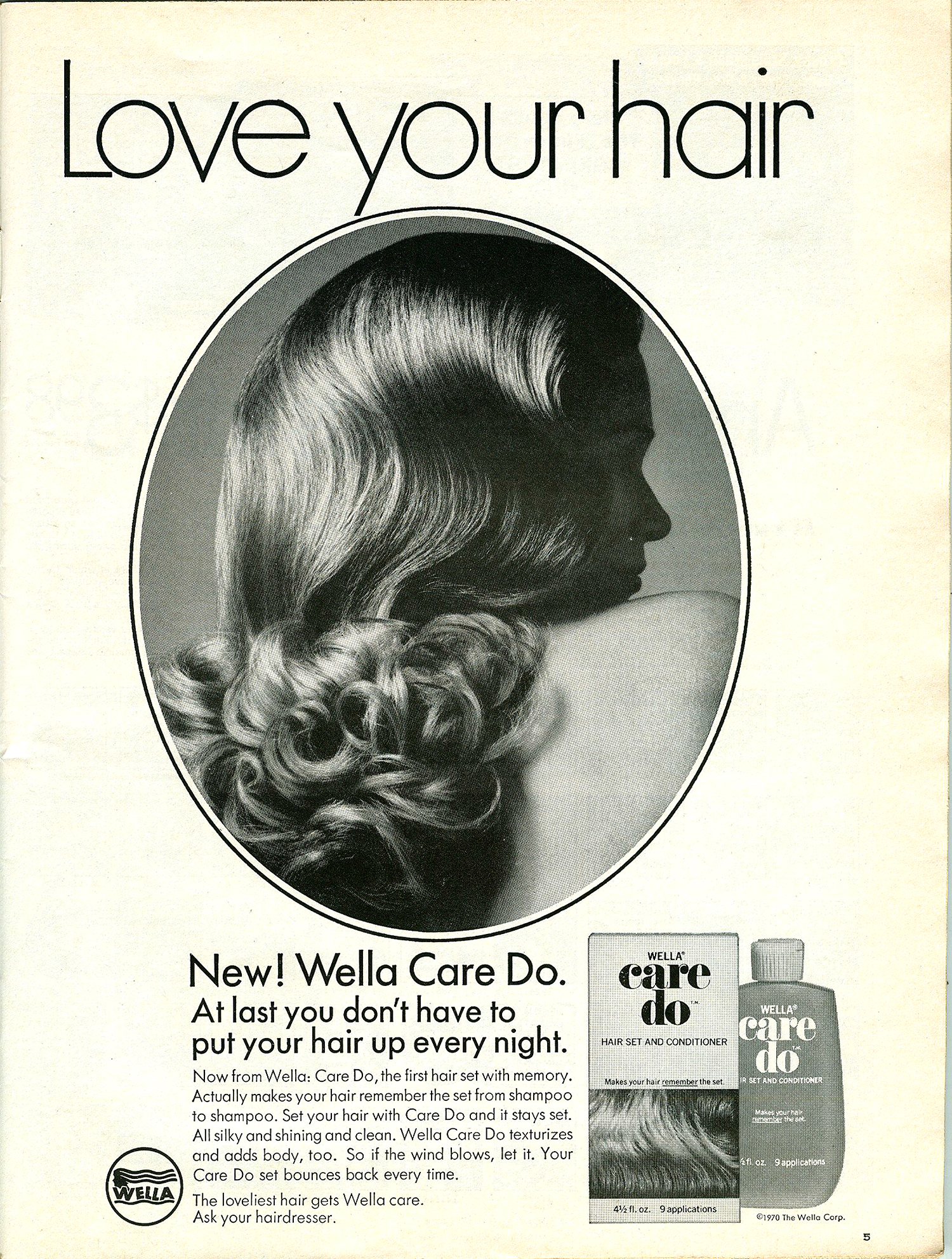 Not sure how this works: "Makes your hair remember the set".  Anyway, as you might imagine – this teen magazine basically consists of three points of interest: beauty, boys and menstruation – the holy trinity of teenage girl magazine topics.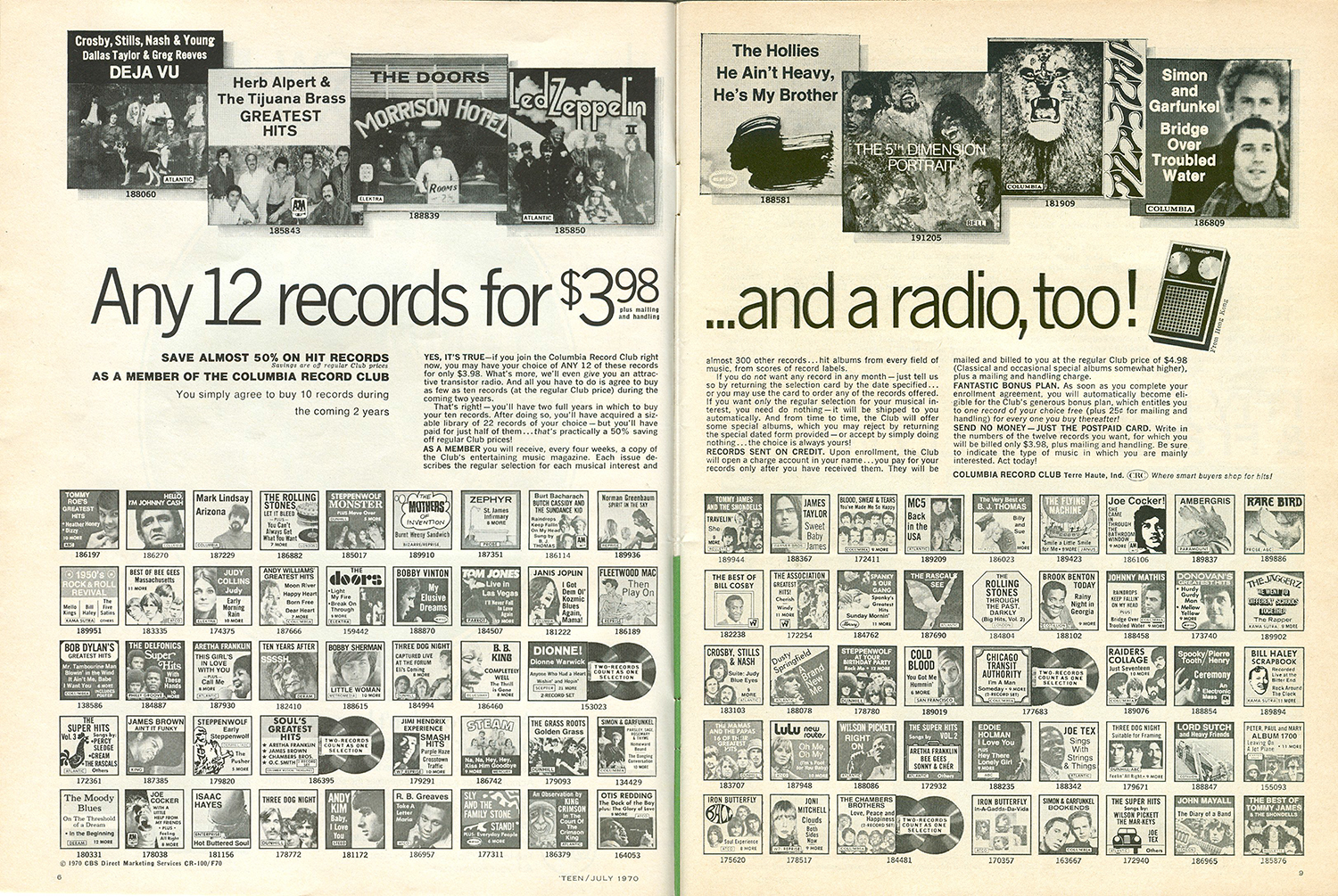 I'm sure most teenage girls started off their list with some Isaac Hayes, Hot Buttered Soul.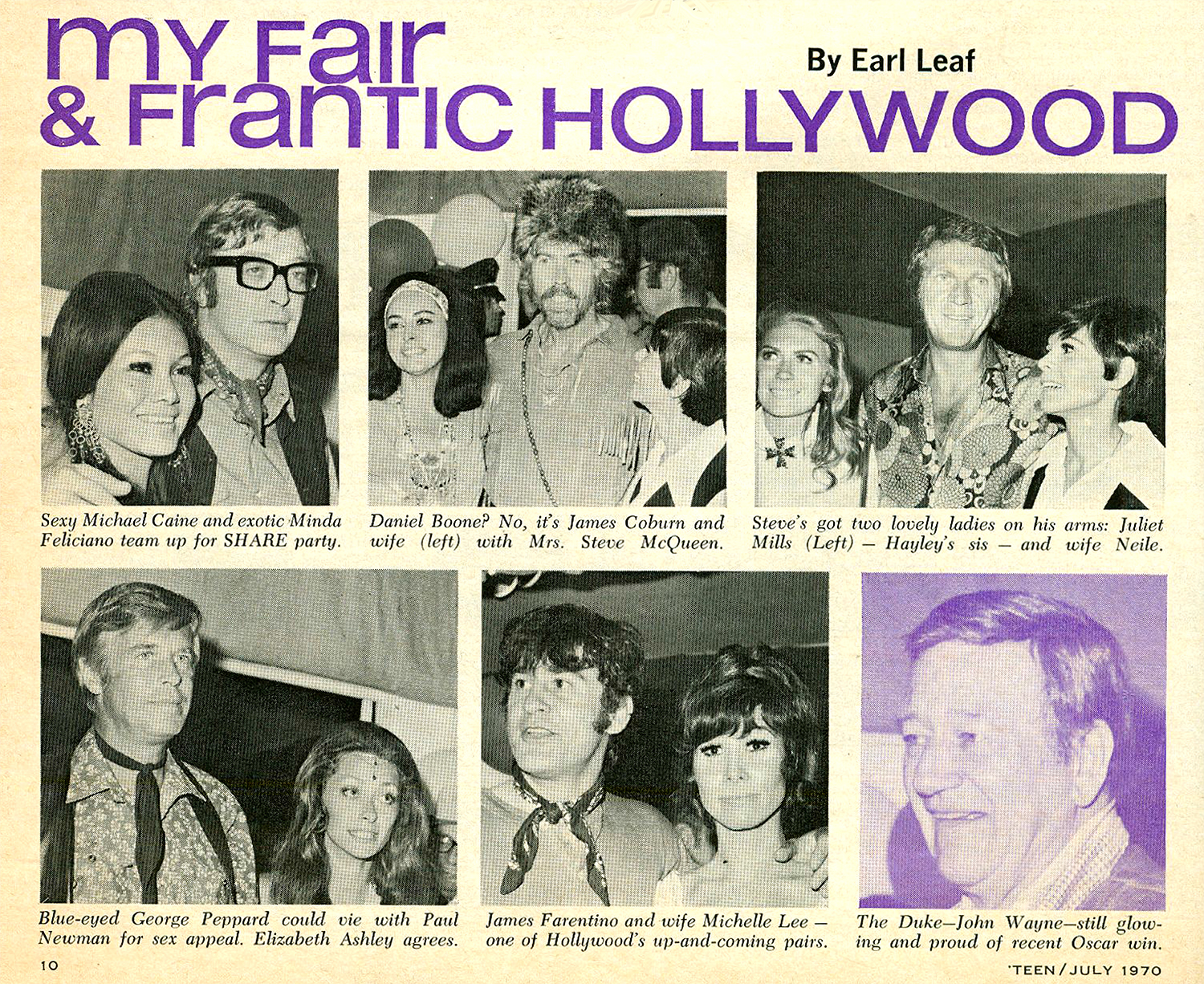 Back when Michael Caine was referred to as "sexy" – plus, check out future A-Team lead, Mr. George Peppard.  And yes, Steve McQueen, was the man.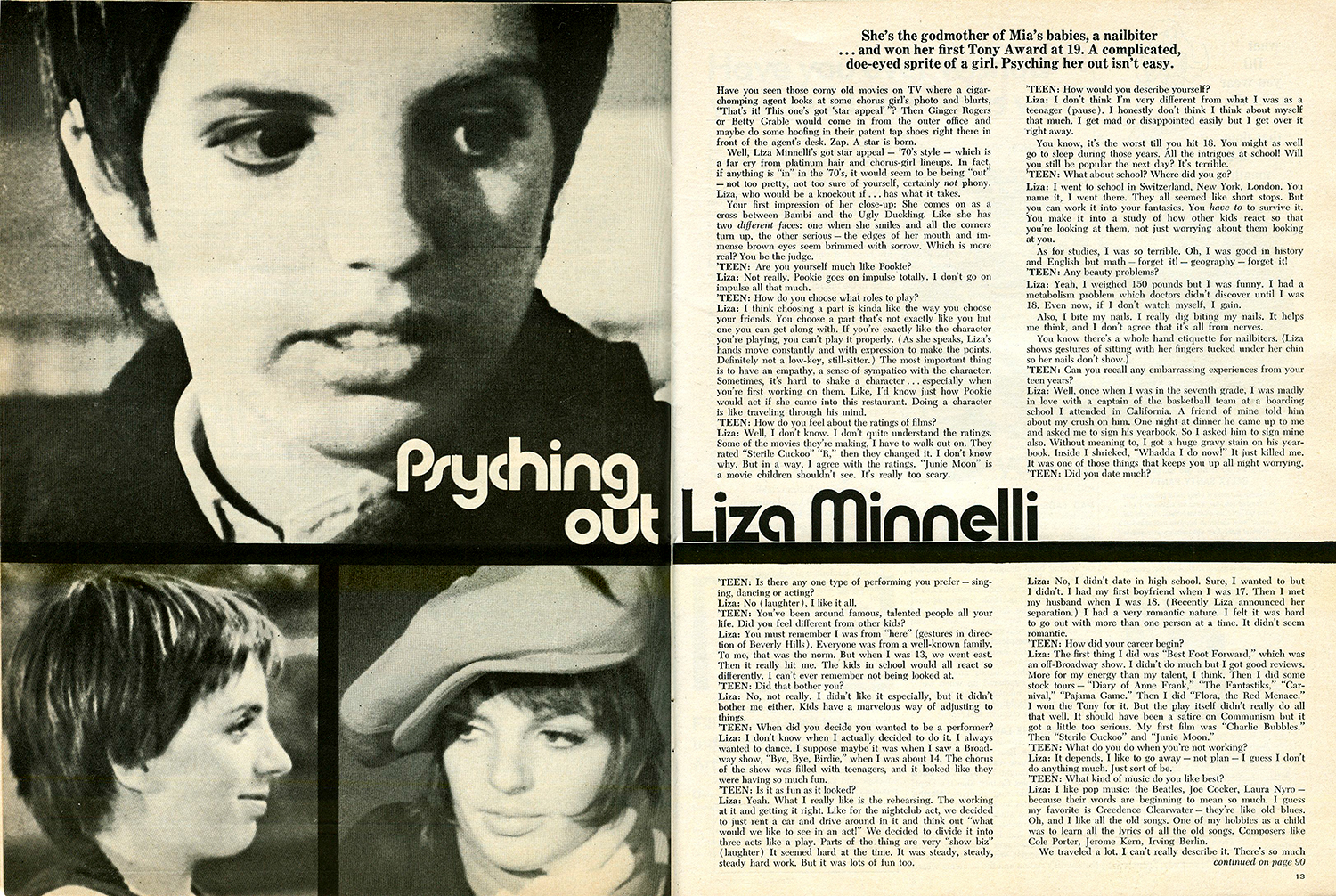 In which we learn that Liza Minnelli's favorite band is CCR, that she had a metabolism problem, and is pretty damn neurotic.  (None of which come as a surprise… except for the CCR bit.)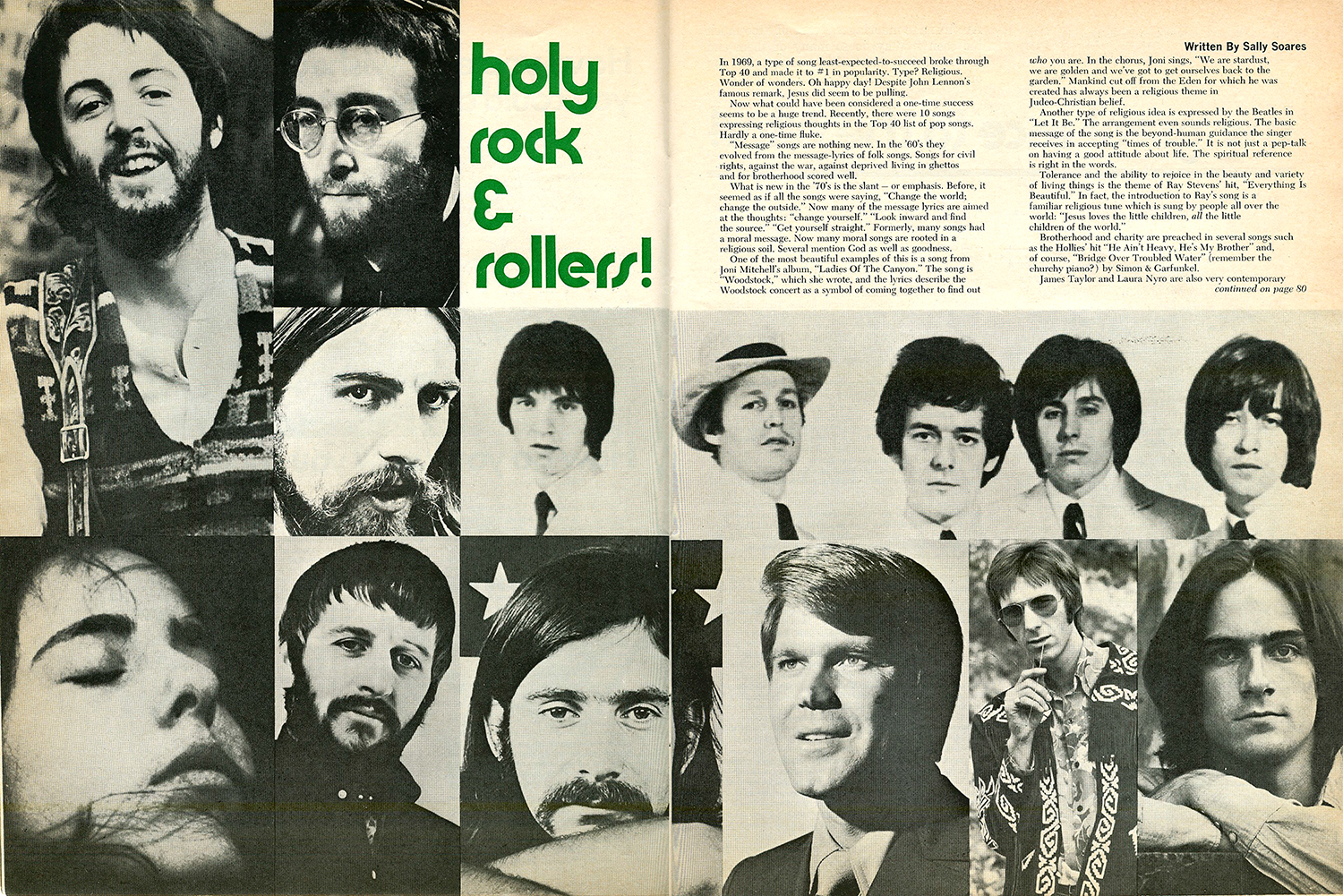 It did seem that, around this time, every famous musician was finding their maker…. but I'm not quite sure how Ringo got included on the list.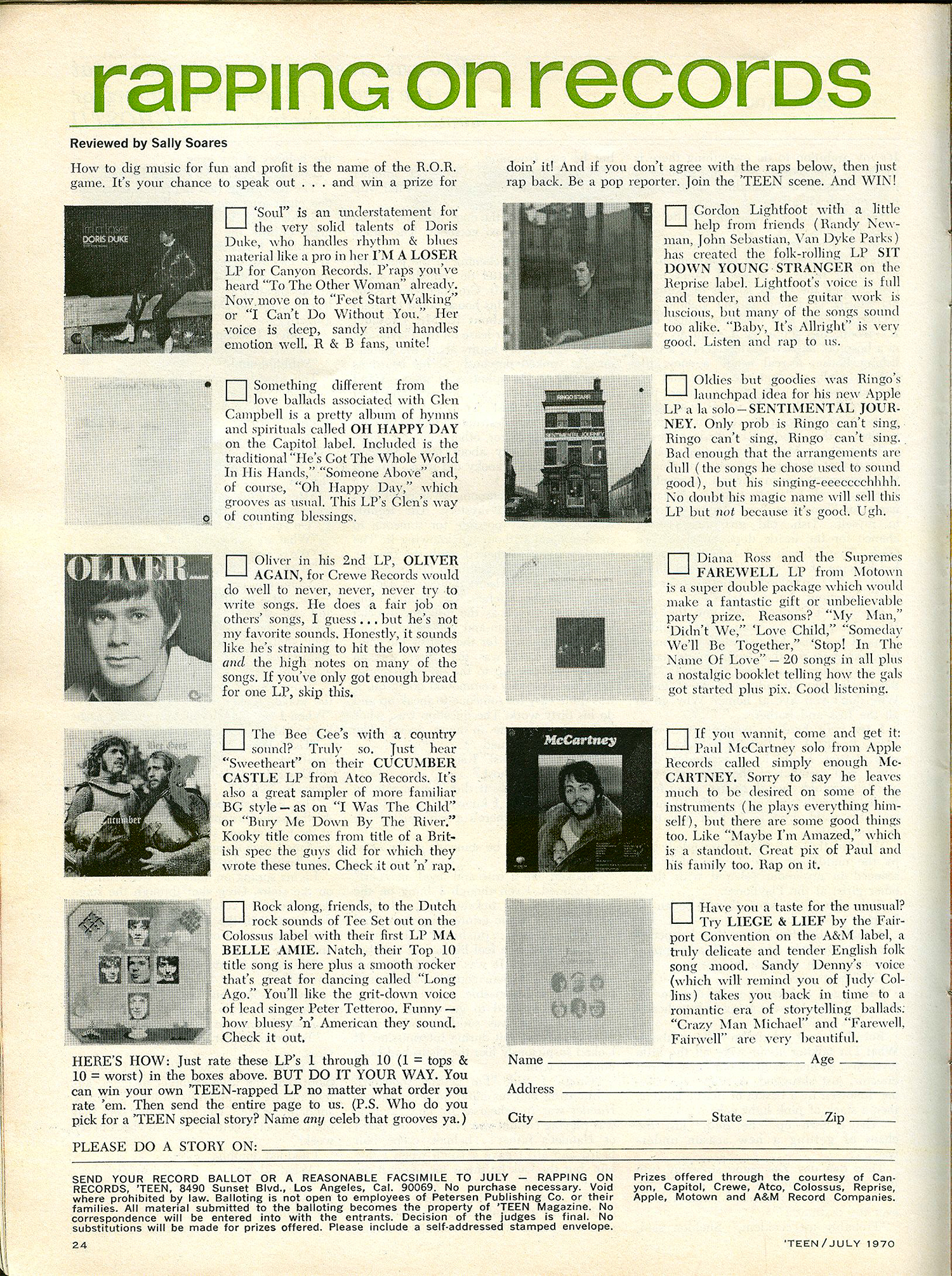 McCartney's solo debut gets a "meh" review.  But what is interesting here is the inclusion of Liege and Lief – not at all well known in the states, and, IMHO one of the greatest records of all time.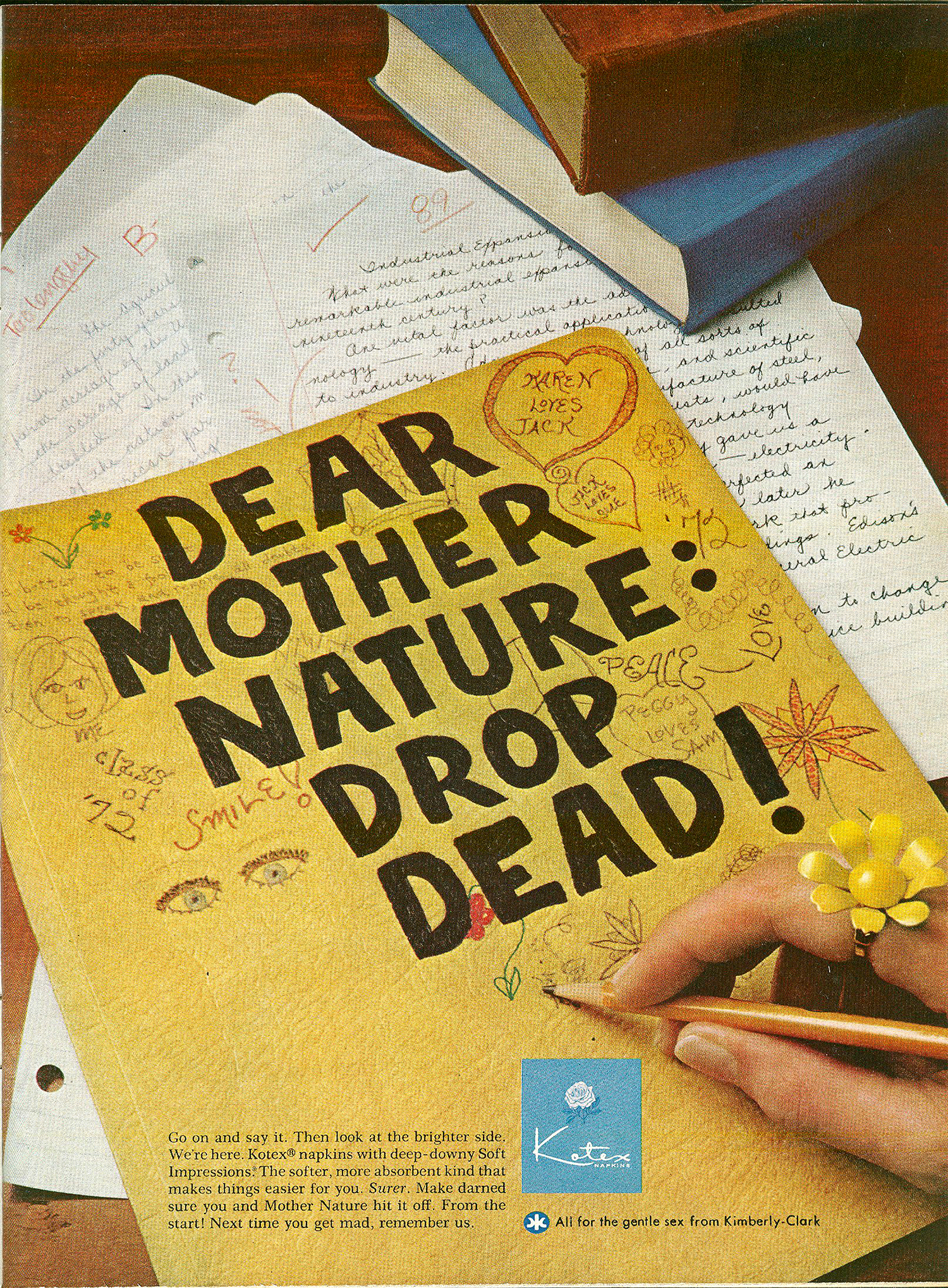 "Kotex napkins…. make darned sure you and Mother Nature hit it off.  From the start! Next time you get mad, remember us."
There's a couple designs on here that are "this" close to being pot leaves.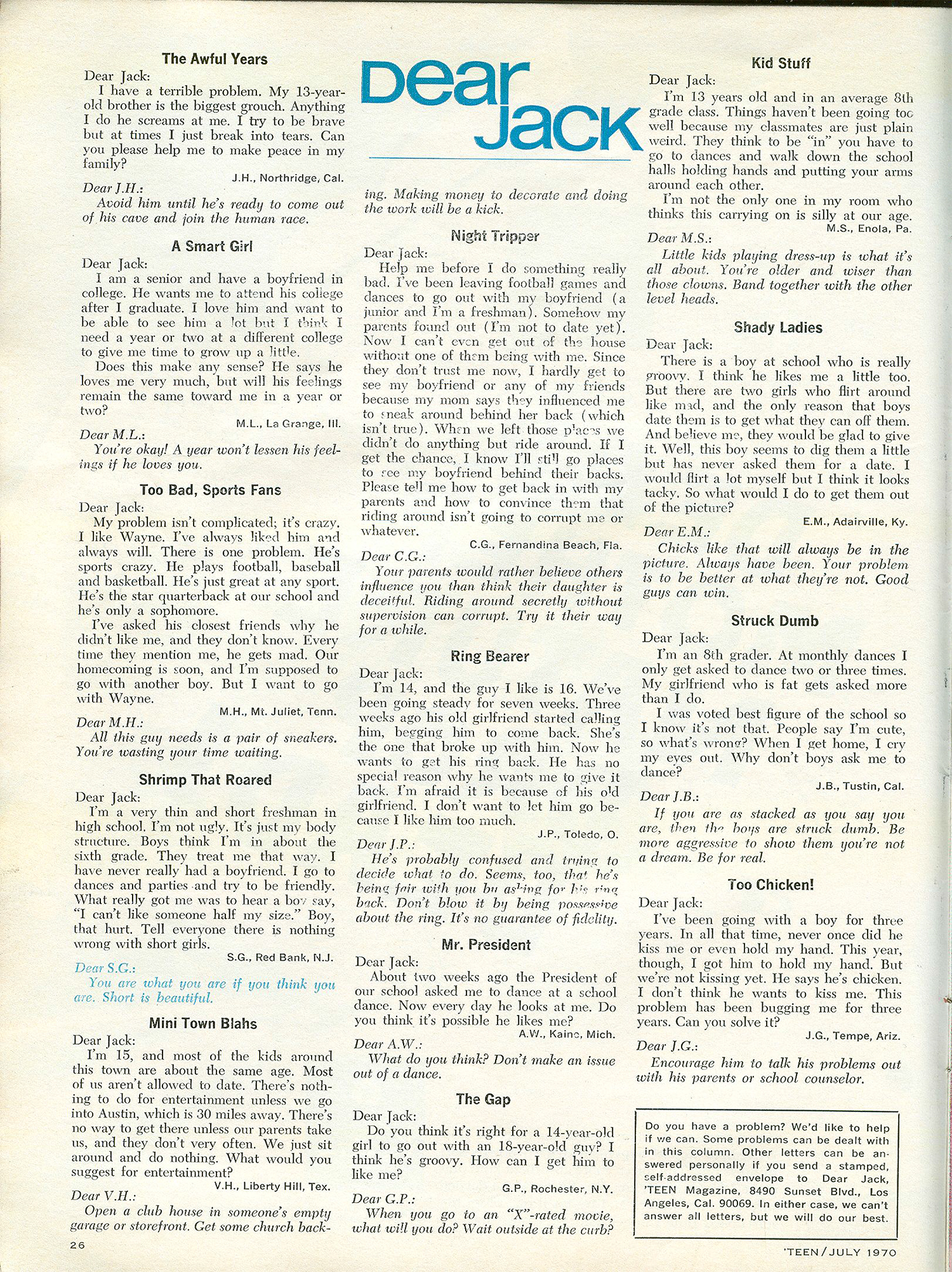 From the Dear Jack advice column:
Dear Jack: I'm an 8th grader.  At monthly dances I only get asked to dance two or three times.  My girlfriend who is fat gets asked more than I do.  I  was voted best figure of the school so I know it's not that.  People say I'm cute, so what's wrong? When I get home, I cry my eyes out.  Why don't boys ask me to dance?

Dear JB: If you are as stacked as you say you are, then the boys are struck dumb.  Be more aggressive to show them you're not a dream.  Be for real.
Just wow.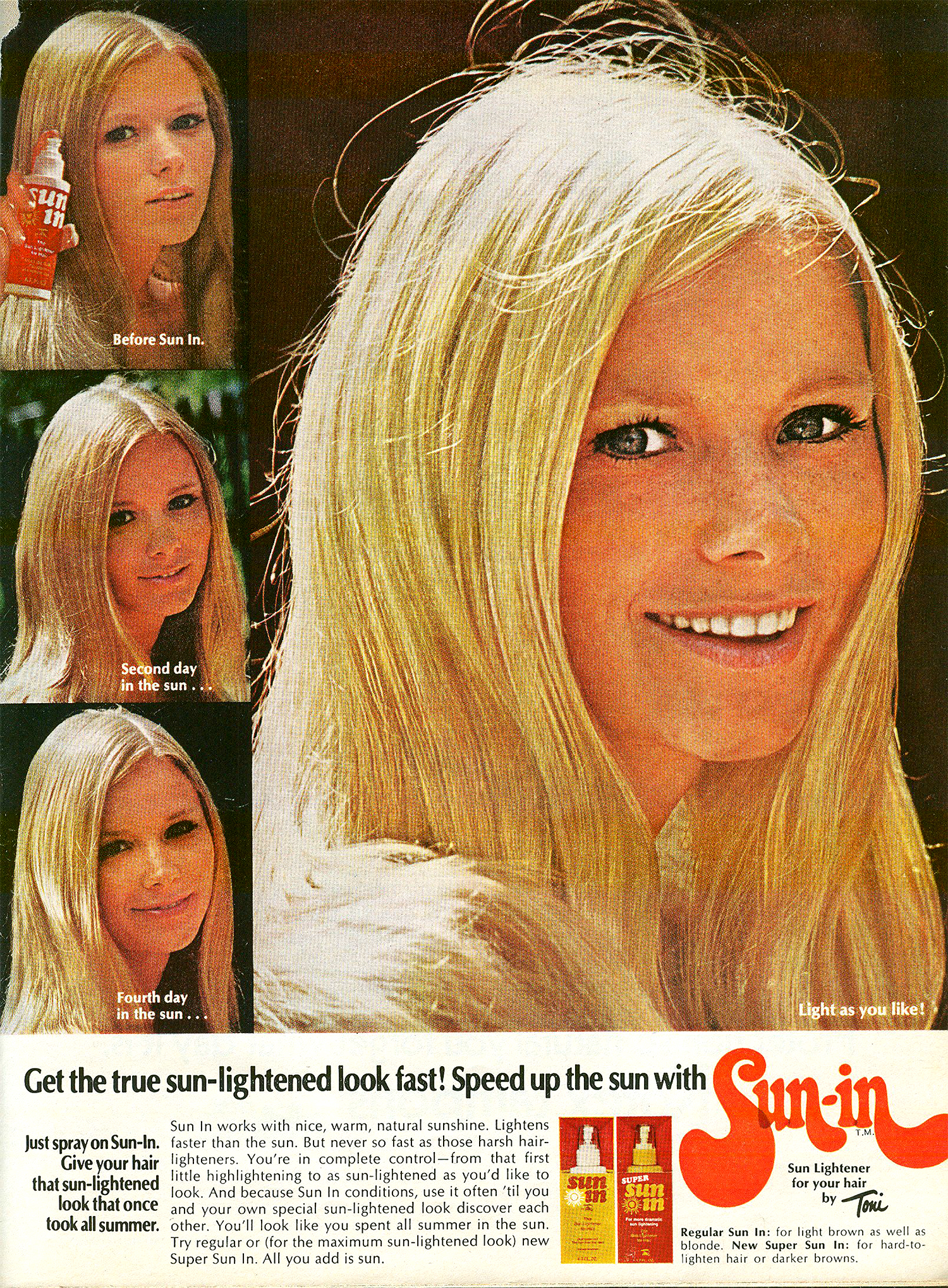 I think we can safely say blonde was "IN" in 1970.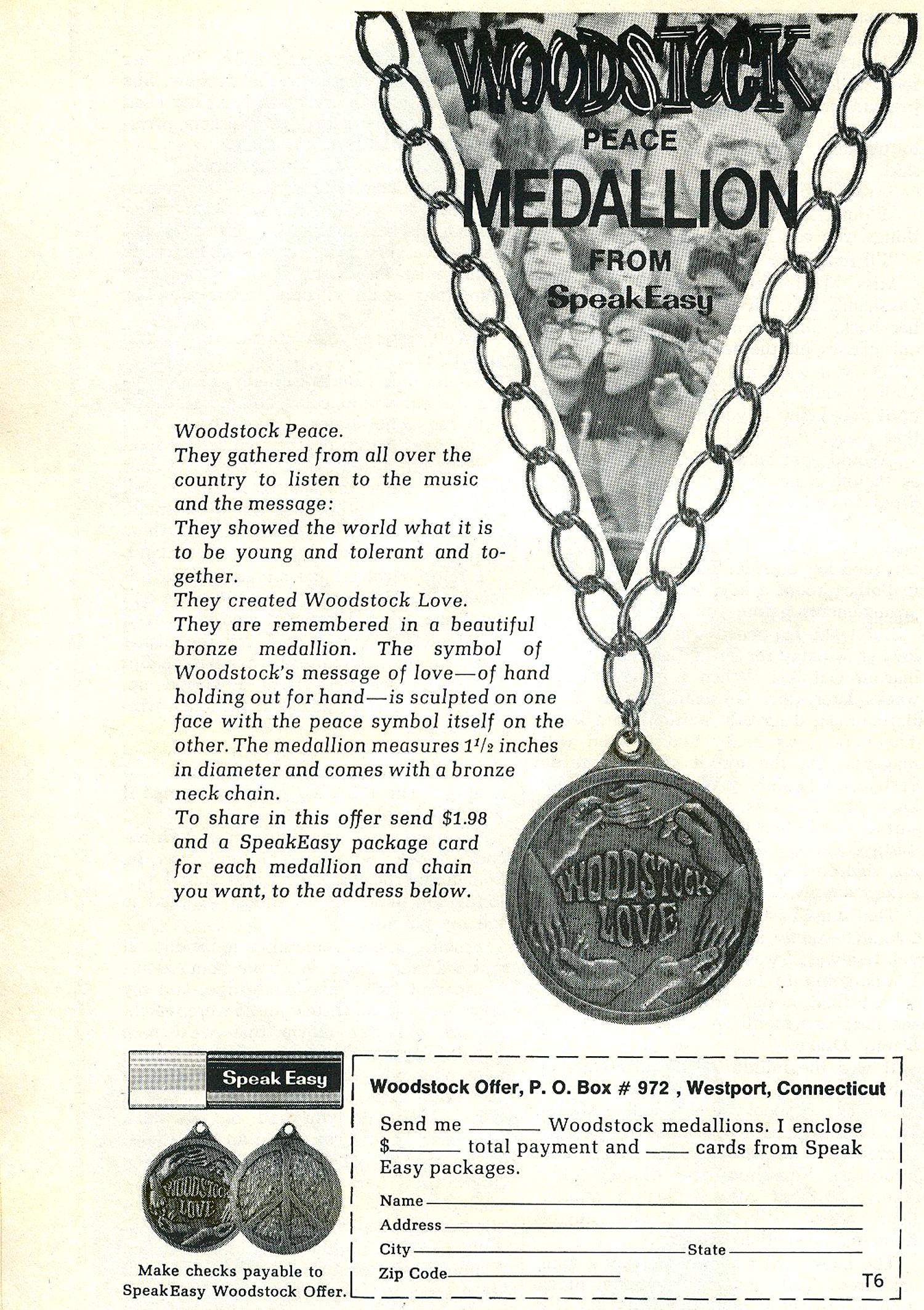 I wonder if our 2017 Berkeley demonstration will eventually have a nifty commemorative medallion. (Too soon?)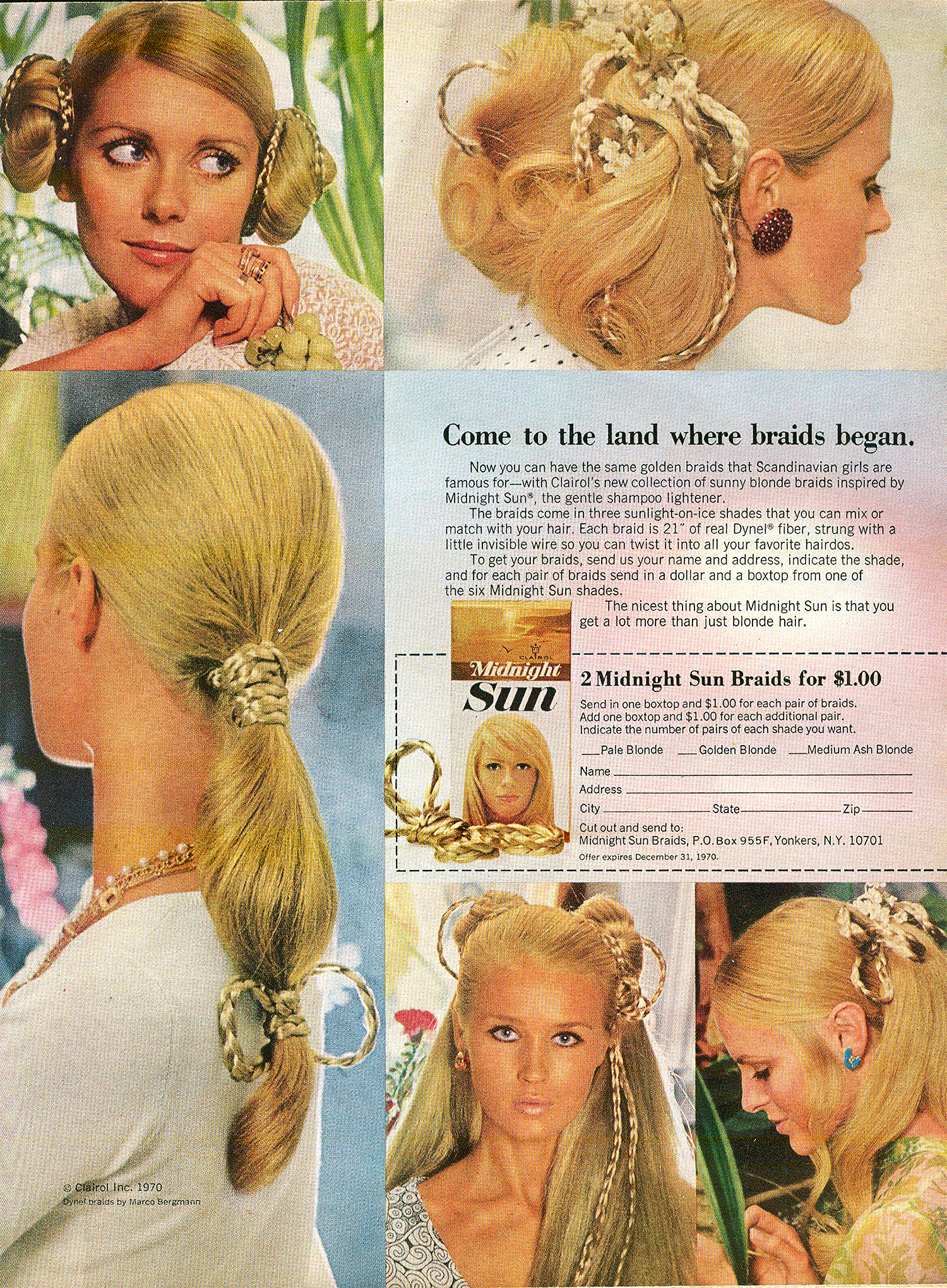 Dear lord, more blonde hair products!  Brunettes were clearly shit outta luck in the summer of 1970.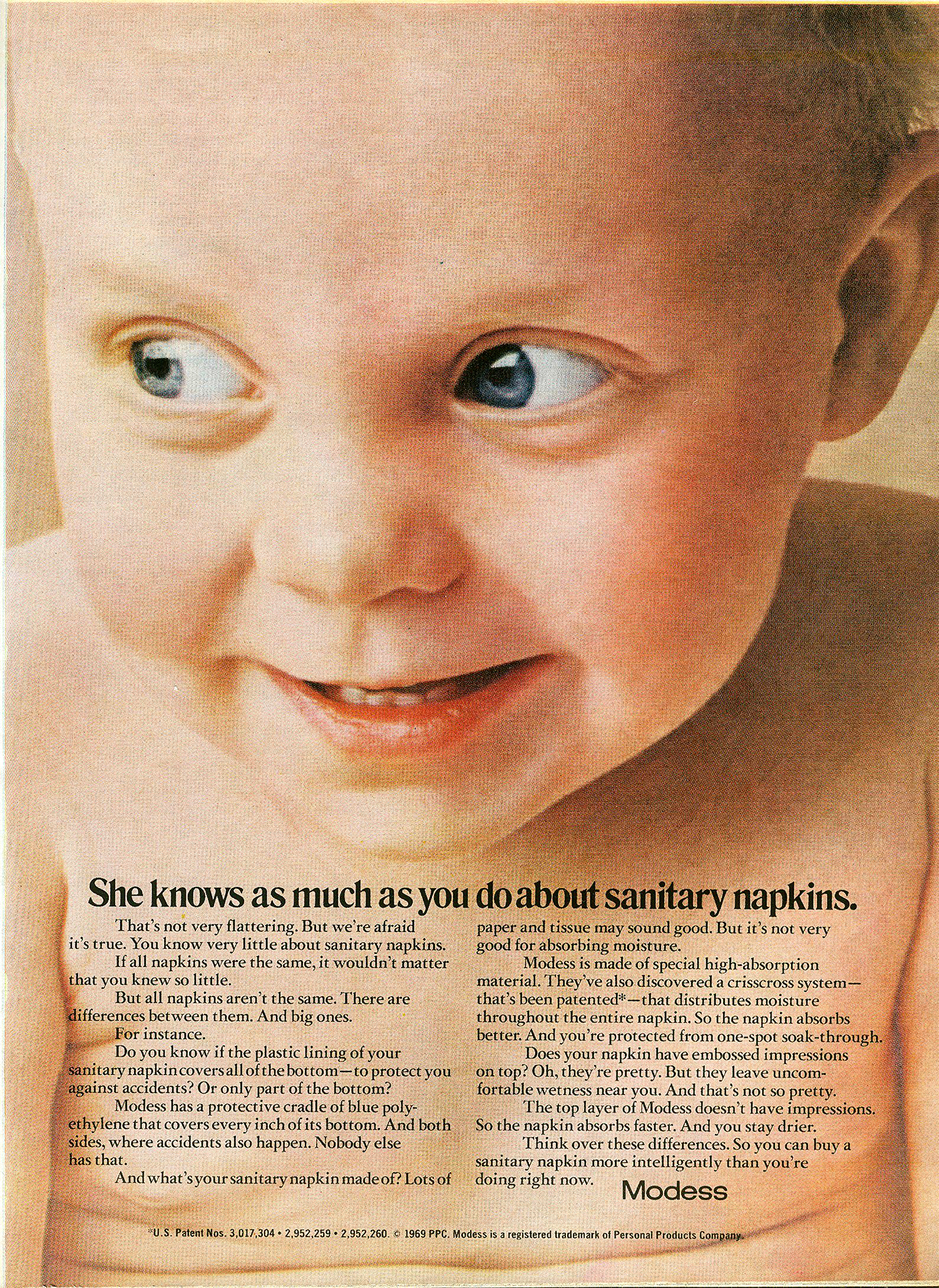 One of the more insulting sanitary napkin adverts I've seen:  This baby knows more than you about them, and "think over these differences, so you can buy a sanitary napkin more intelligently than you're doing right now."  Daa-aamn.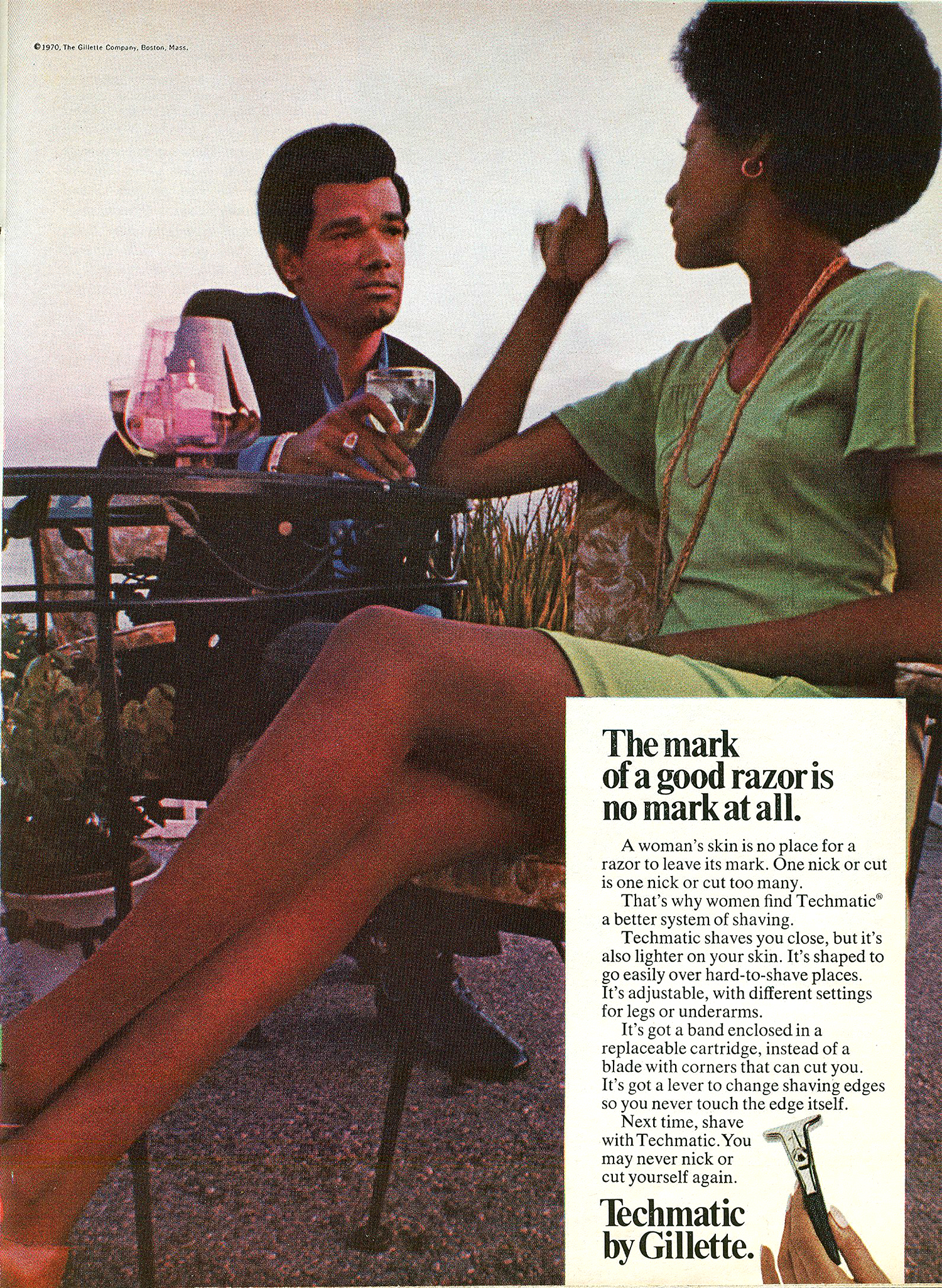 A rare look at some black people – not yet a common sight within the pages of 'TEEN.
And yet…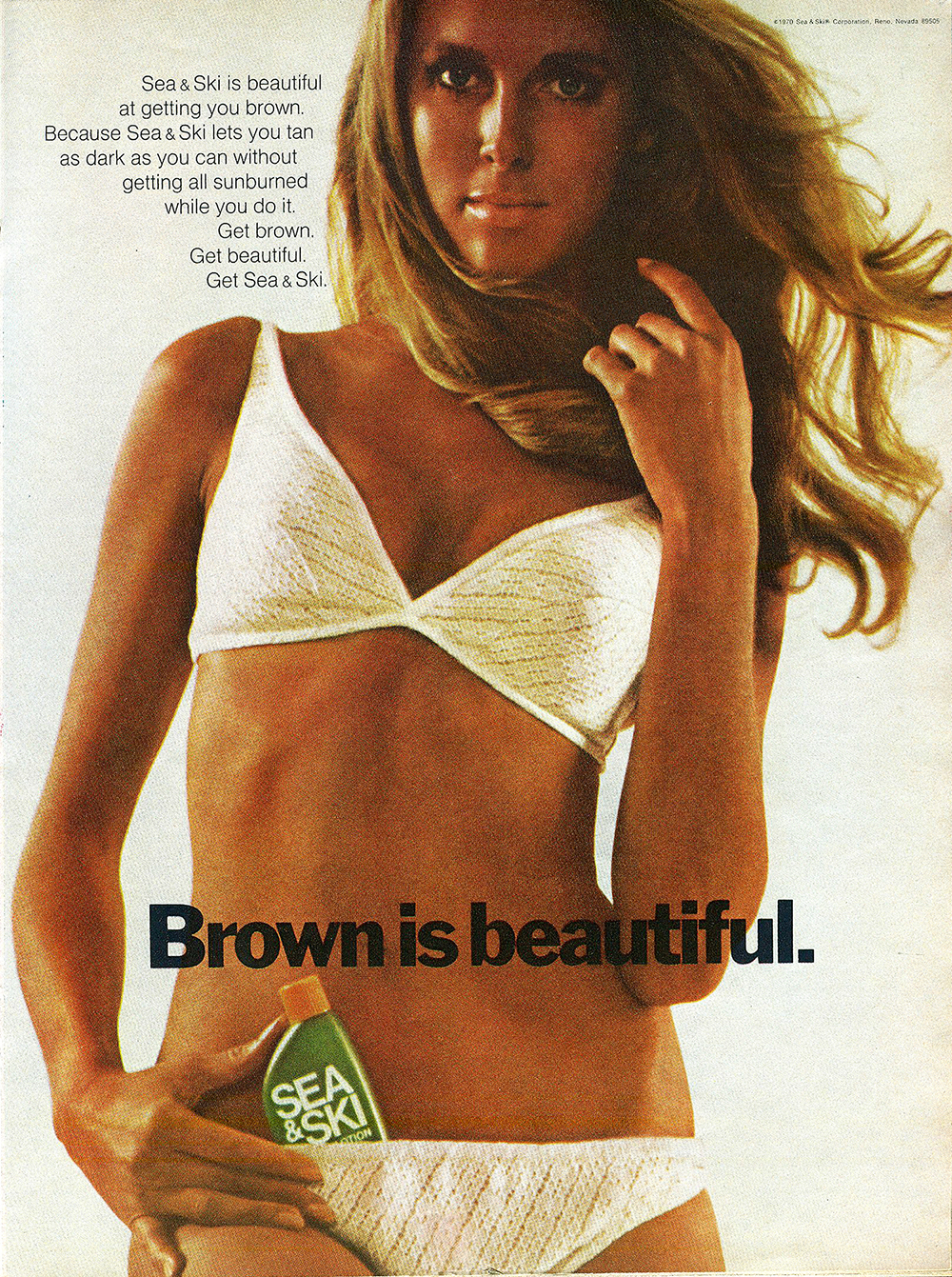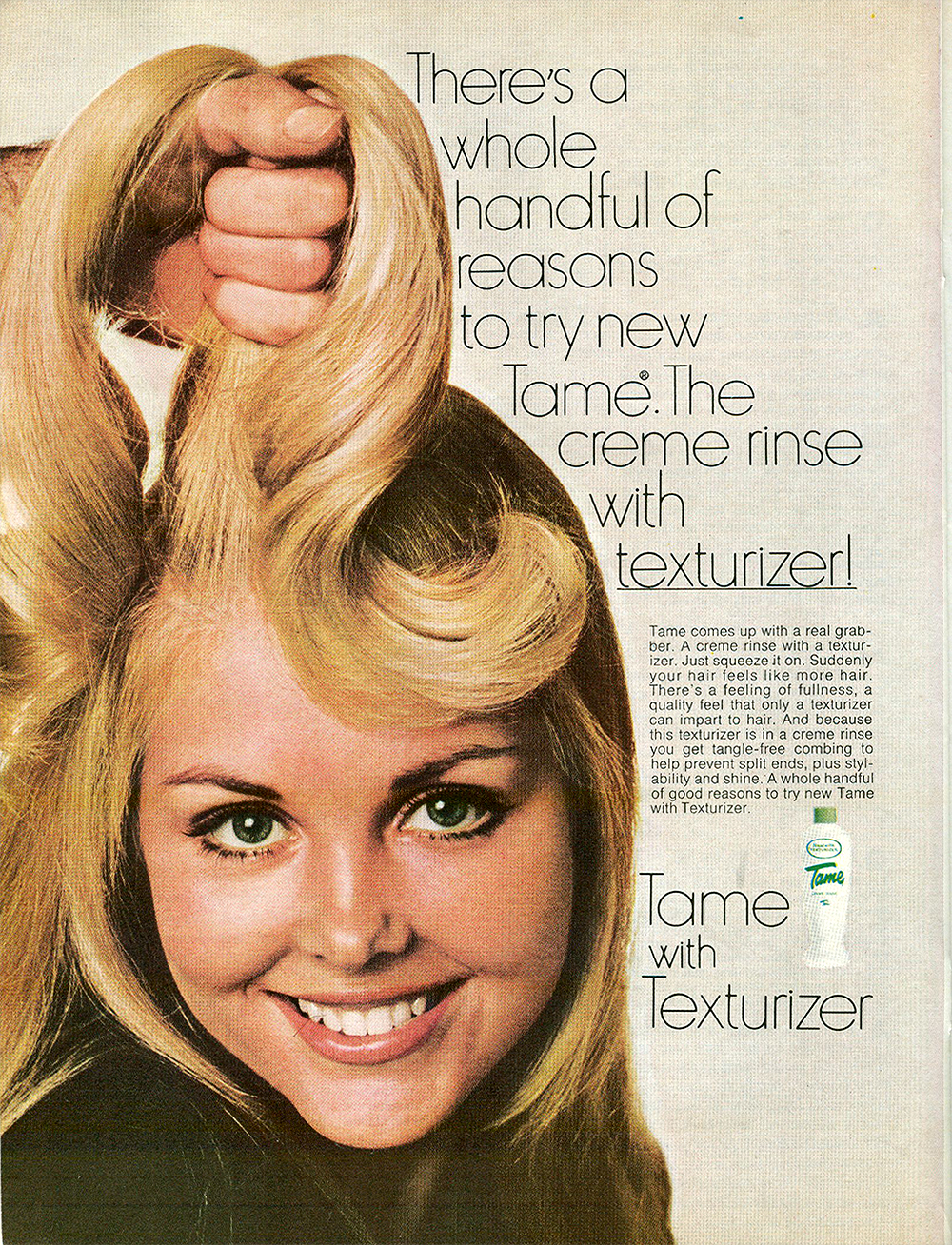 Moving right past the advert featuring a man grabbing a fistful of a girl's hair, and on to the fashion spread.  This issue's theme: swingin' chicks and their "fab furry friends" – each outfit an easy DIY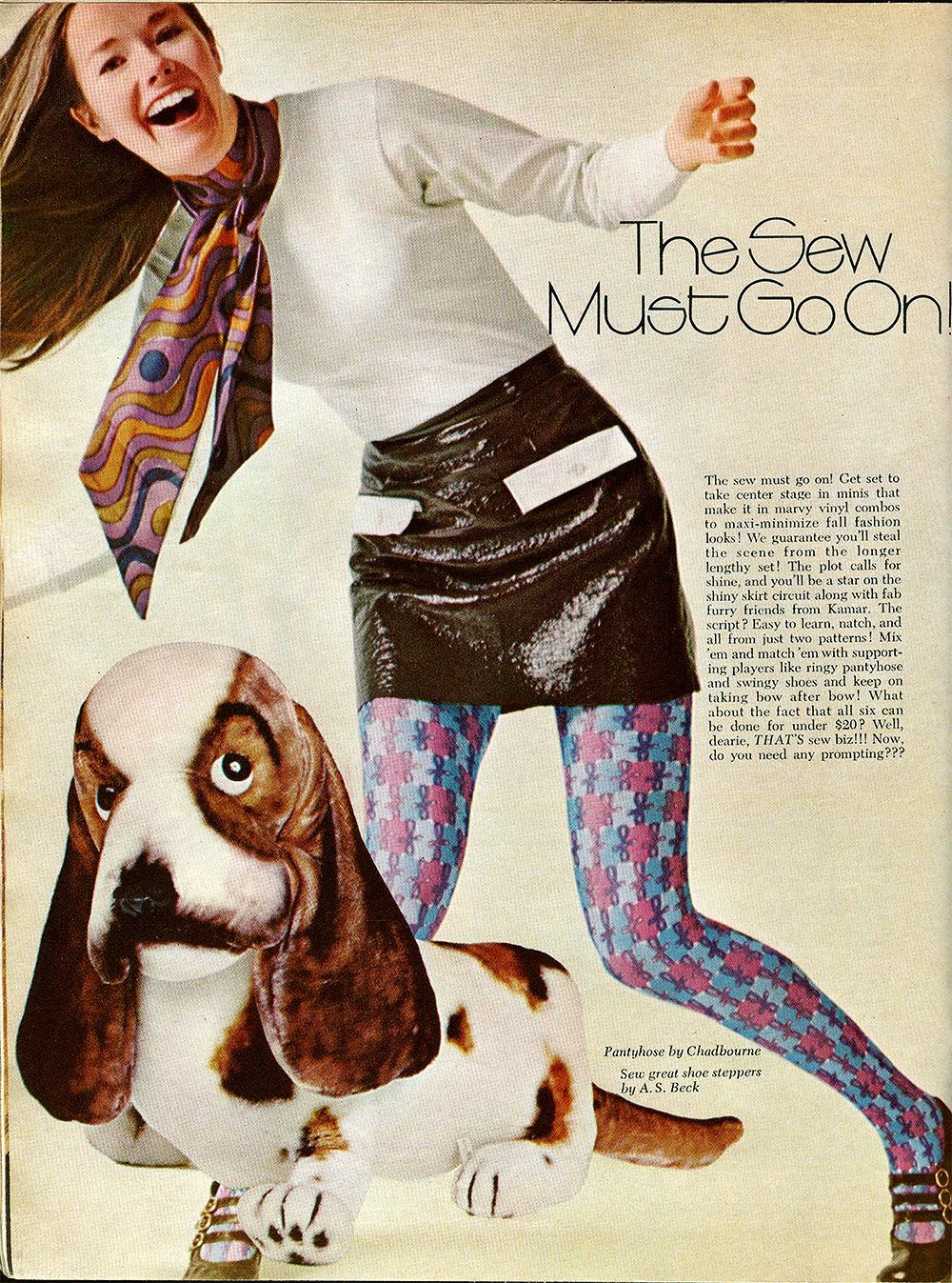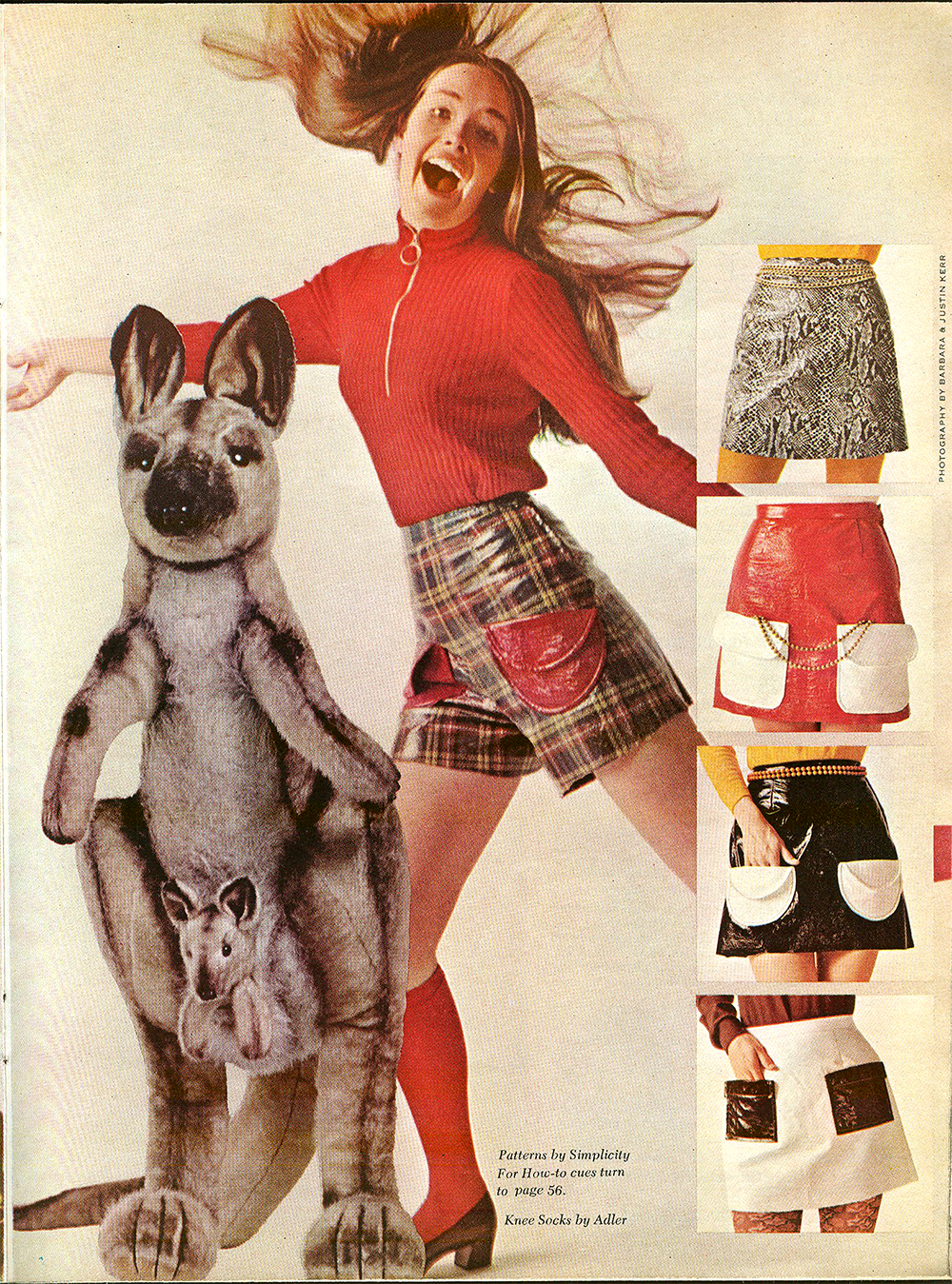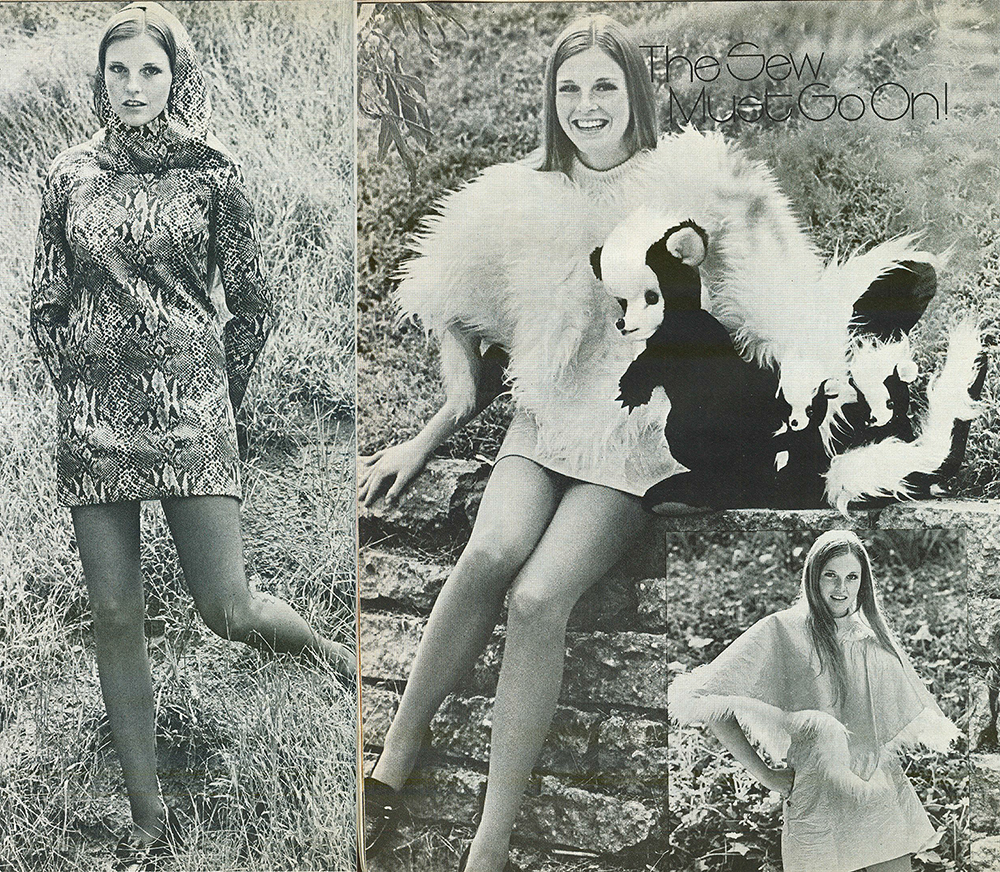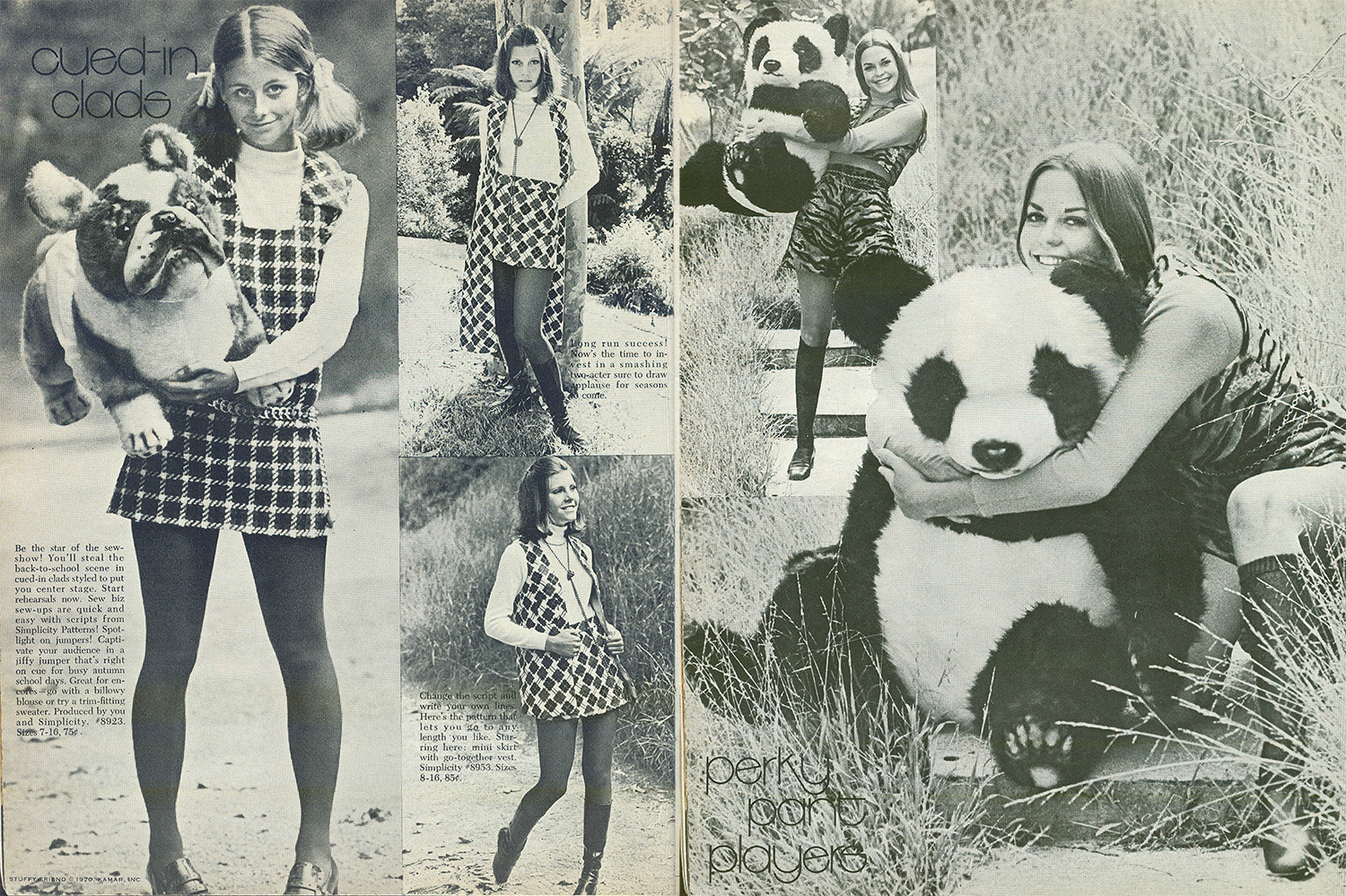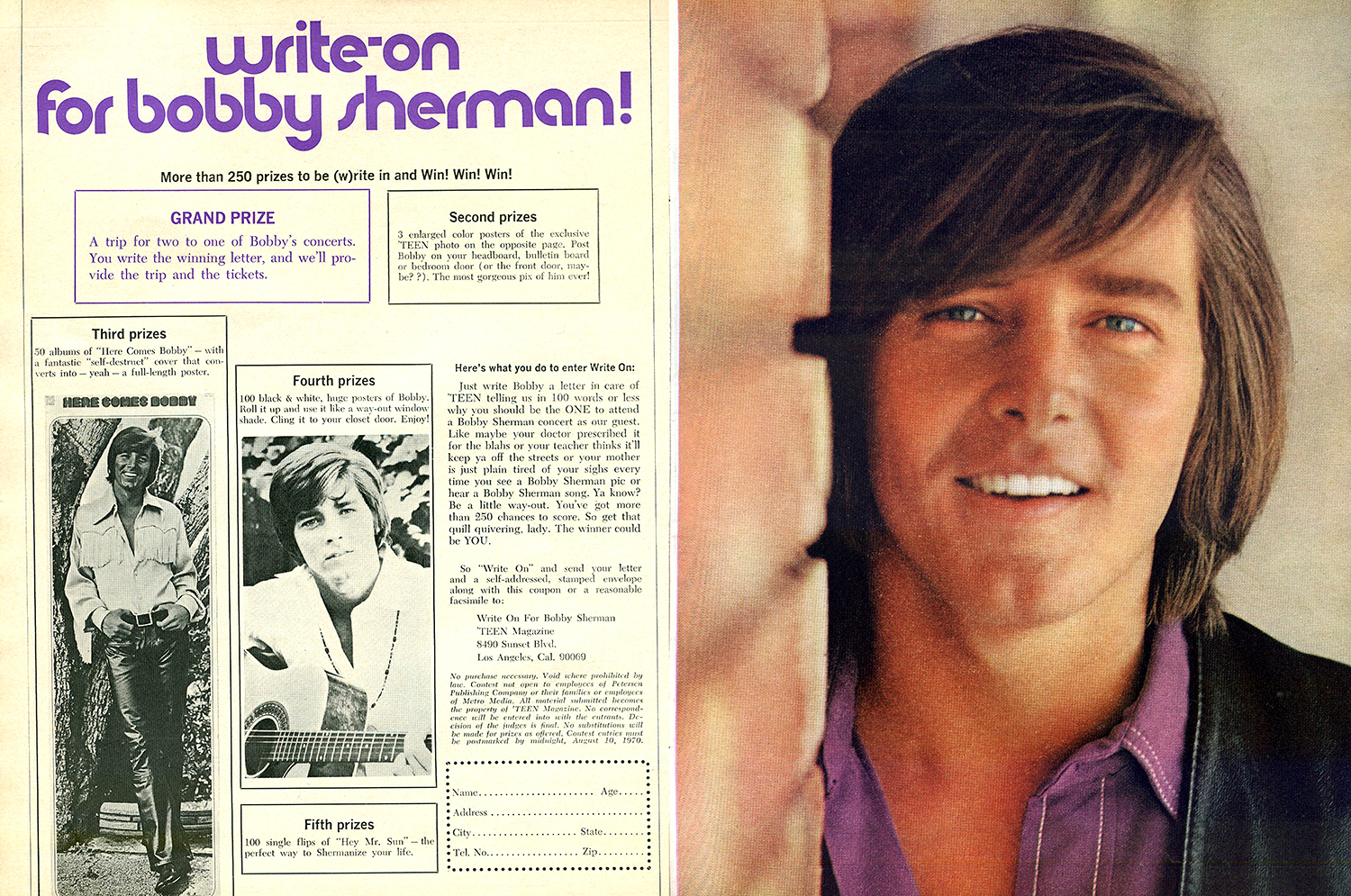 Girls had been fully "Shermanized" by July 1970; but a young man with girly hair was lurking around the corner as his replacement.  Soon teen girls' would be plastering their walls with David Cassidy…. (who, would be replaced by Lief Garrett, etc. etc.)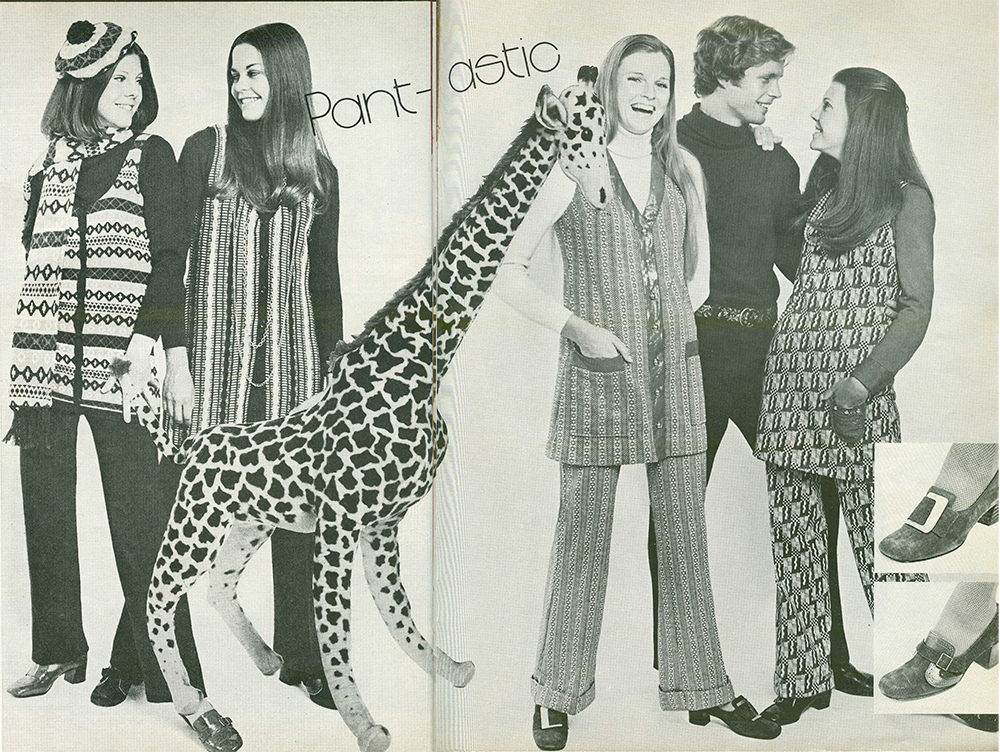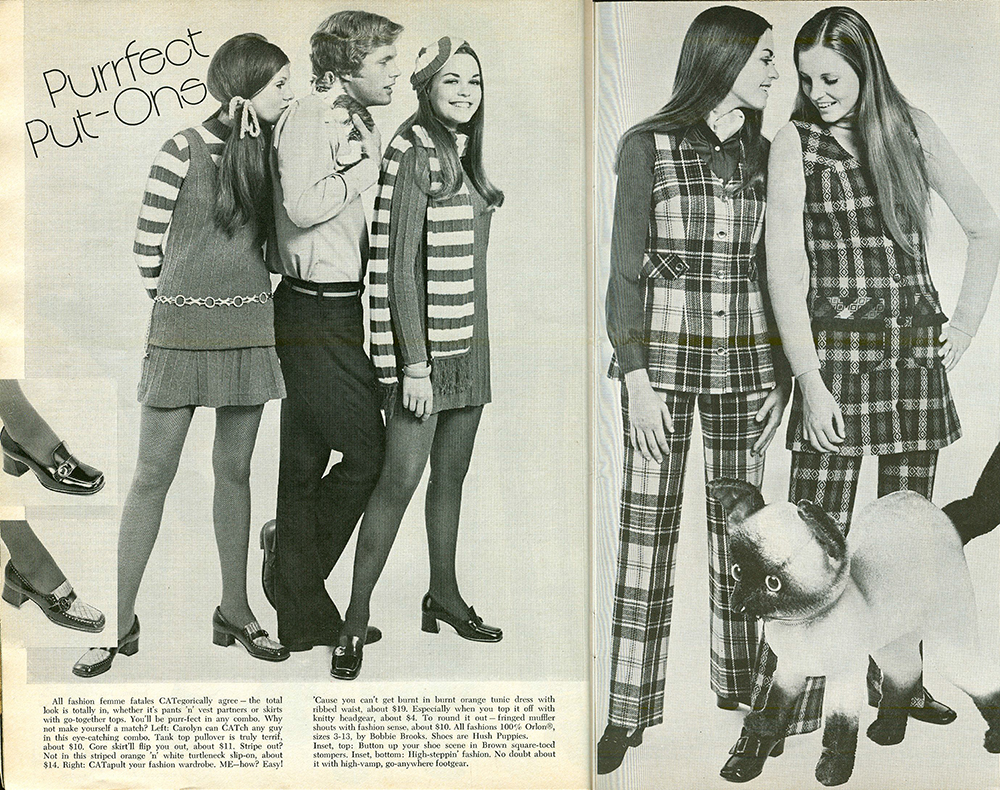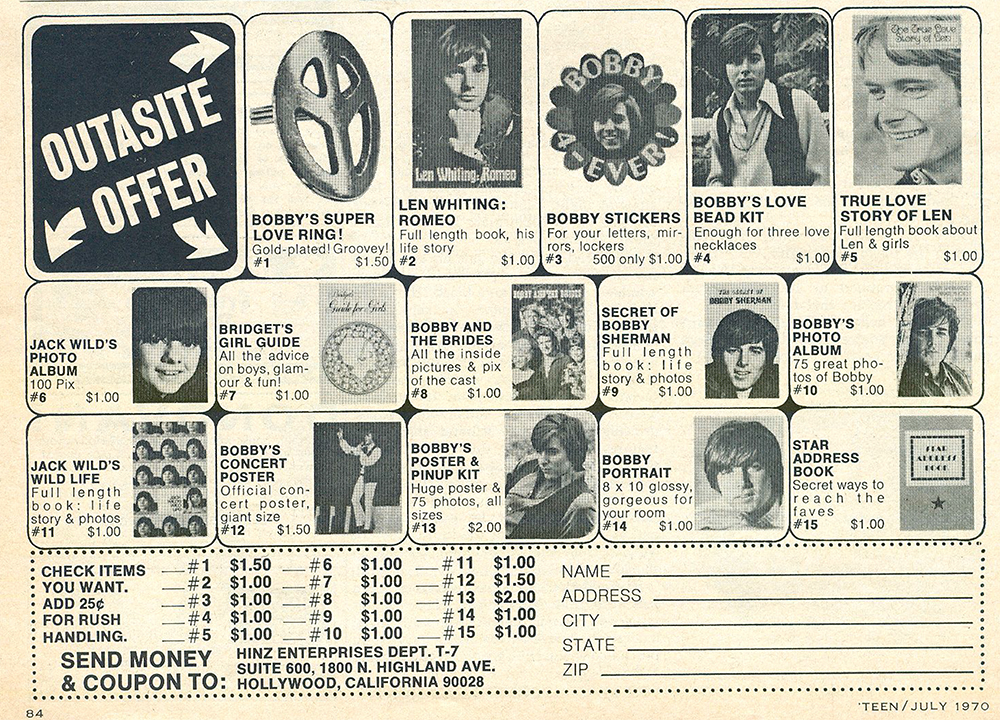 The market appears to be saturated with Bobby Sherman merch.
And so it ends, fittingly, with female hygiene and blonde hair product advertisements.