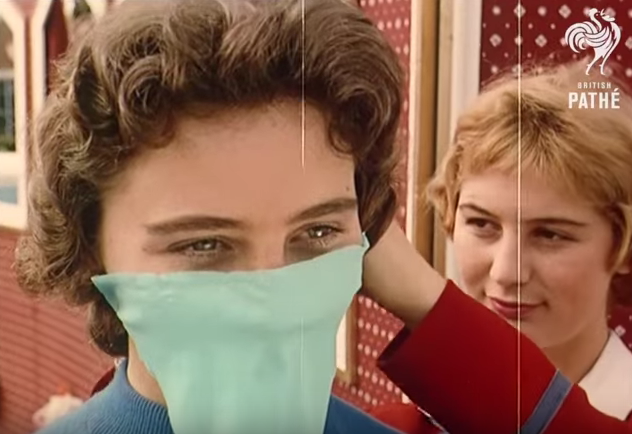 Beauty pageants have always been more than a little odd. But in readiness for the making of the female omni-bot and in the interests of equal opportunities in beauty pageantry for "non-pin-up types", in 1958 researchers went to the Butlin's holidaycamp in Clacton, Essex, UK, to find the woman with the most "Beautiful Eyes". To the winner a career in public ribbon cutting.
To ensure the judges focused only on the eyes, the women were dressed in yashmaks and stood in horsebox-style stalls. We'd have argued for a no-touching rule but one judge saw fit to cup the women's faces as one might inspect a camel or greyhound before tugging off "provocative" 19-year-old Pauline Mitchell's veil to kiss her on the lips.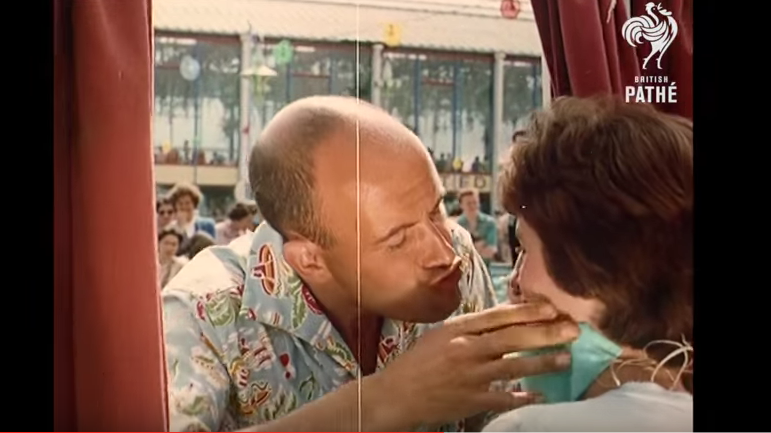 One plus point pointed out by the narrator is that, "Now we know why women in the Middle East look so… so intriguing." We also know how wars start:
That wasn't the first Miss Beautiful Eyes contest.
If you think that beauty contest's weird, get a load of this from 1970.