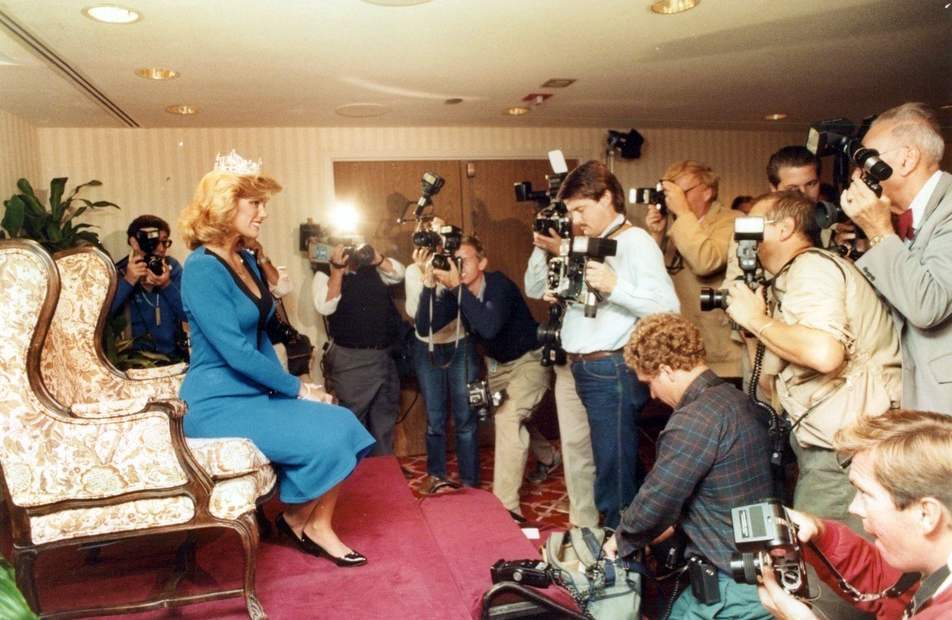 Beauty Pageants are a time-honored  tradition. It's become almost cliche to oppose them from a feminist standpoint; however, once upon a time they were an integral part of our culture, in America in particular.  It seemed every town had its own local queen – a Miss Magnolia State, a Miss Pierce County or a Miss Wilcox Agricultural Fair.   Today, we're looking at snapshots of beauty queen contestants and winners from pageants off the beaten path from Miss America and Miss Universe.
1. Miss Tarpon Roundup Queen
Do you recall some of the classic beauty contests from TV episodes?  Here's a few that I can recall:
Miss United States – The Bionic Woman
Miss Chrysanthemum – Charlie's Angels
Miss Tri-Counties – Dukes of Hazzard
Miss Castaway – Gilligan's Island
Miss Arnold's – Happy Days
2. Miss Industry (St. Petersberg, Florida)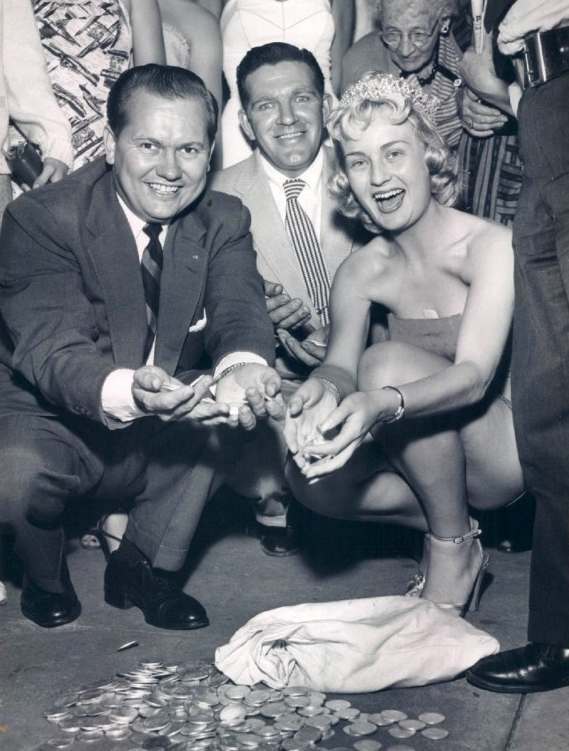 That man in the center… his stare….must resist….must resist…
3. Miss Florida Teenager
At Grand Openings and Ground Breaking Ceremonies there was always a "Miss Something-or-other" in attendance
4. Miss Interstate 75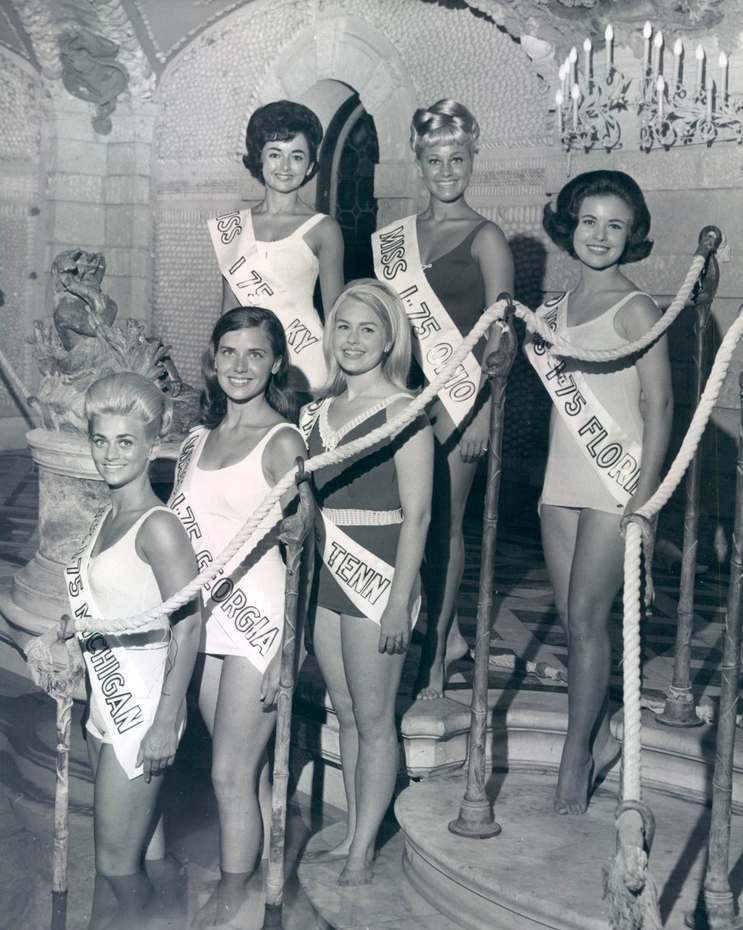 I-75 runs through these six states.  Who will win?  My money's on Miss Ohio – she seems to have the half-crazed pageant expression down pat.
5. Miss Florida DeSoto Queen 1963
On this day: "Puff the Magic Dragon" hits #2 and Natasha Richardson is born. On the day before, the Rolling Stones are signed to a record label…. but more importantly, the DeSoto Park is dedicated.
Two more DeSoto Queens for good measure…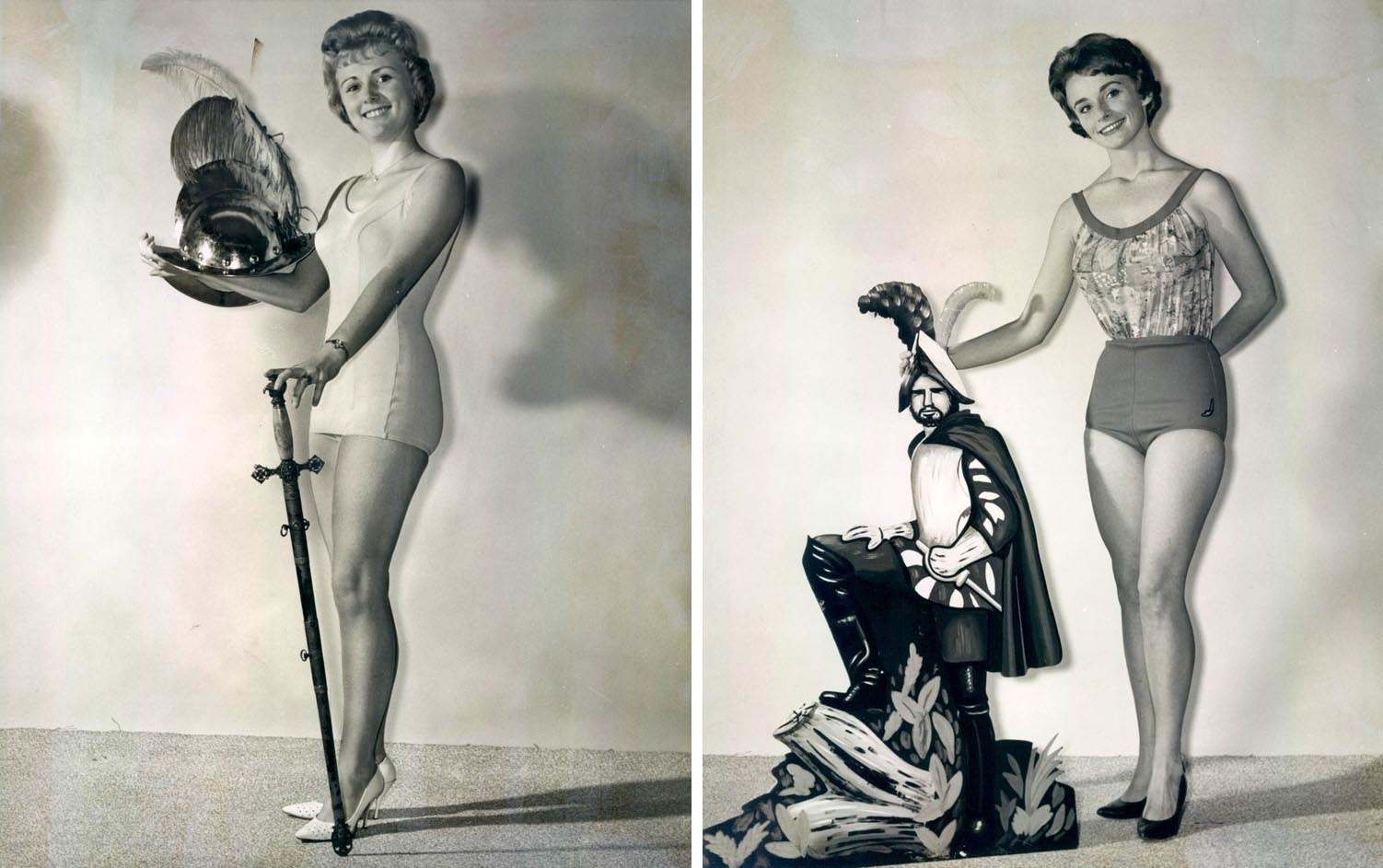 6. Miss Sunken Gardens 1967
Below, the new Miss Sunken Gardens, Miss Tiki Gardens and other pageant queens are there to fill a man's cup.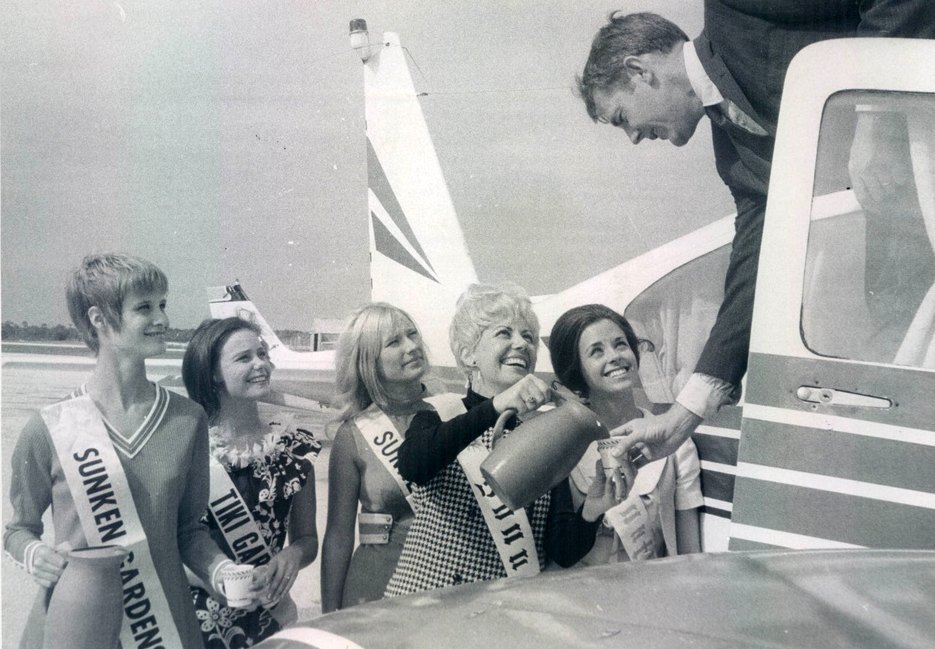 7. Miss Kansas 1968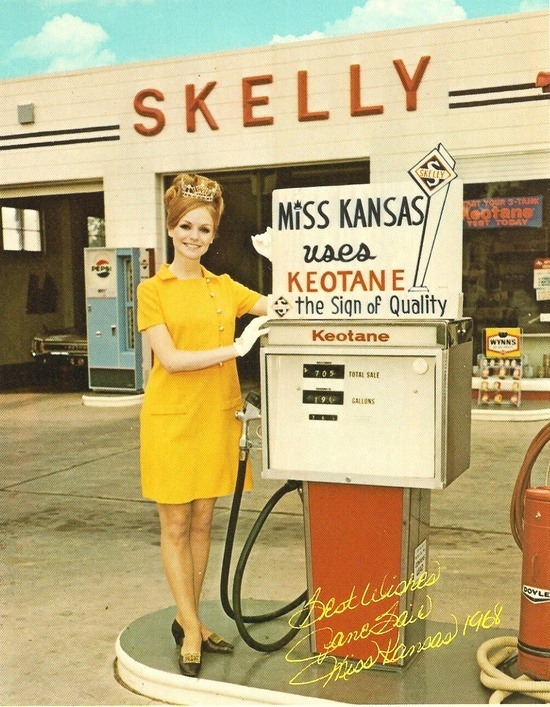 Keotane was a brand of gasoline distributed by Skelly Oil, primarily in the Midwest.
8. Miss Denver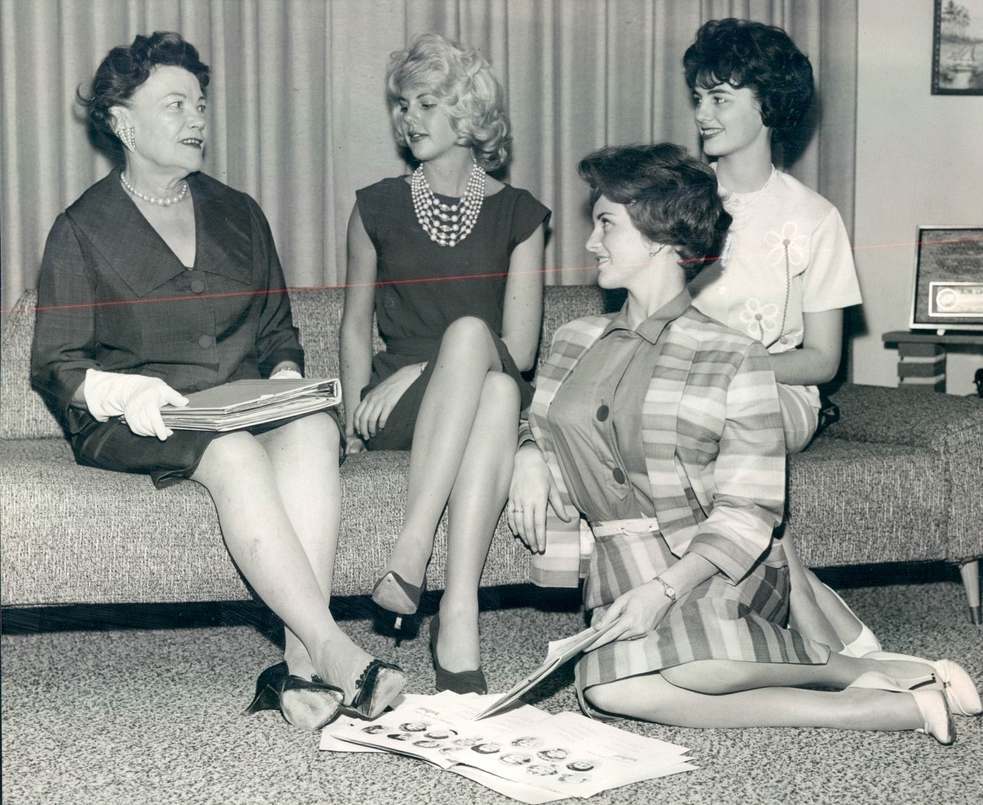 The 1961 Miss Denver contestants acting like best friends. You know it was another story behind the scenes. "So sorry you had to sit on the floor, Maureen. I certainly hope it didn't ruin your posture. That would be such a shame."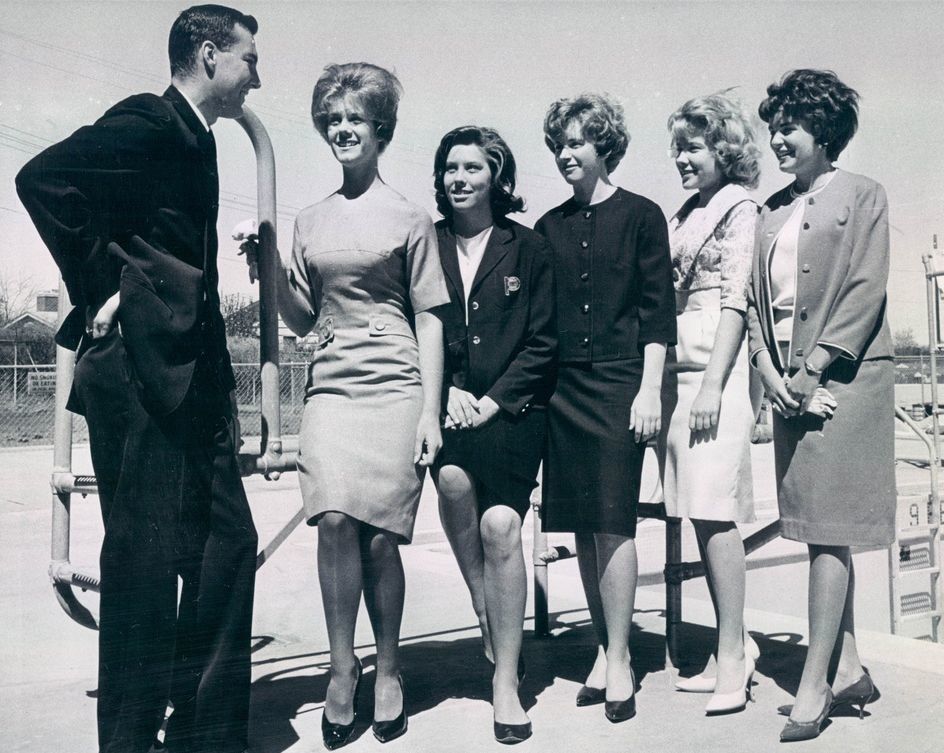 1963 Miss Denver Colorado contestants nervously hanging on his every word.
9. Miss Colorado World 1968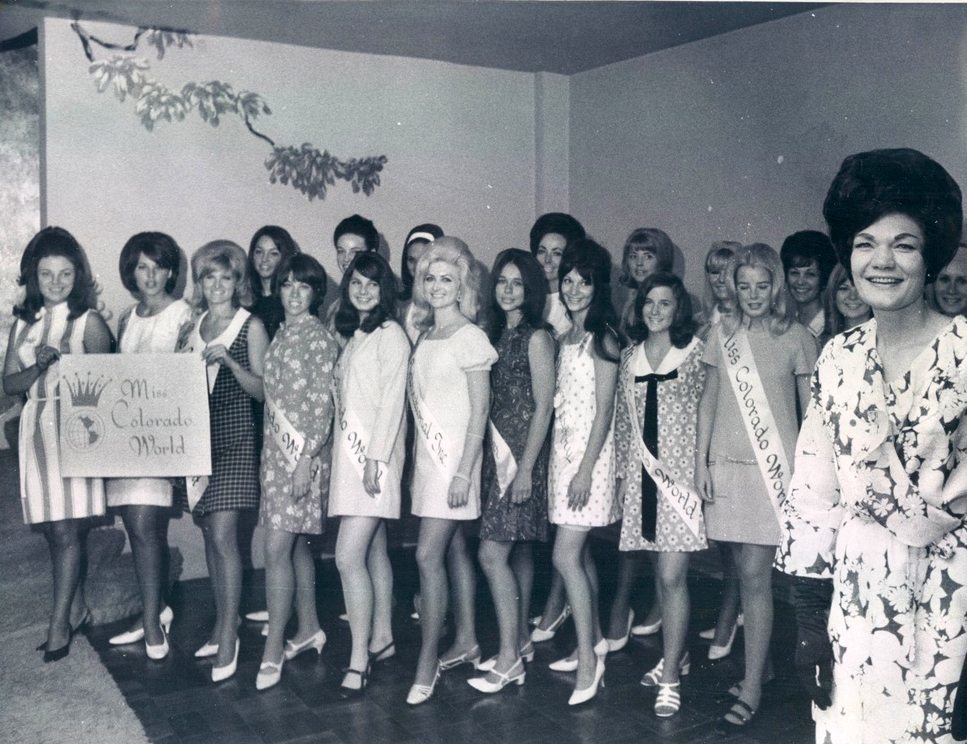 1968 contestants – biggest hair and shortest skirt wins
10. Miss Civitan Fruit Cake 1968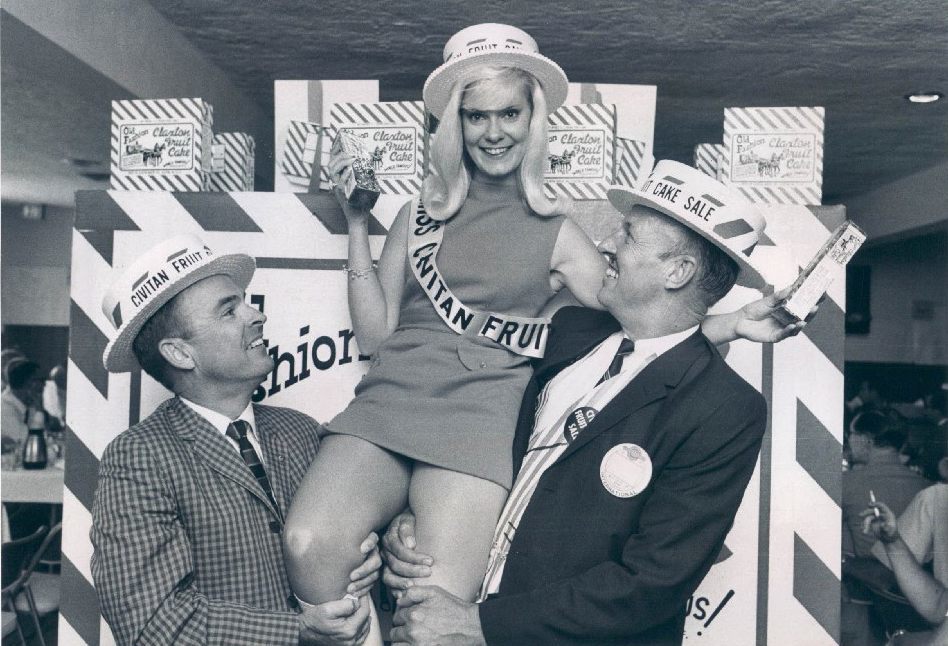 Kathy Hahn, Queen, getting a lift from fellas only too happy to oblige.
11. Miss Sertoma Follies 1970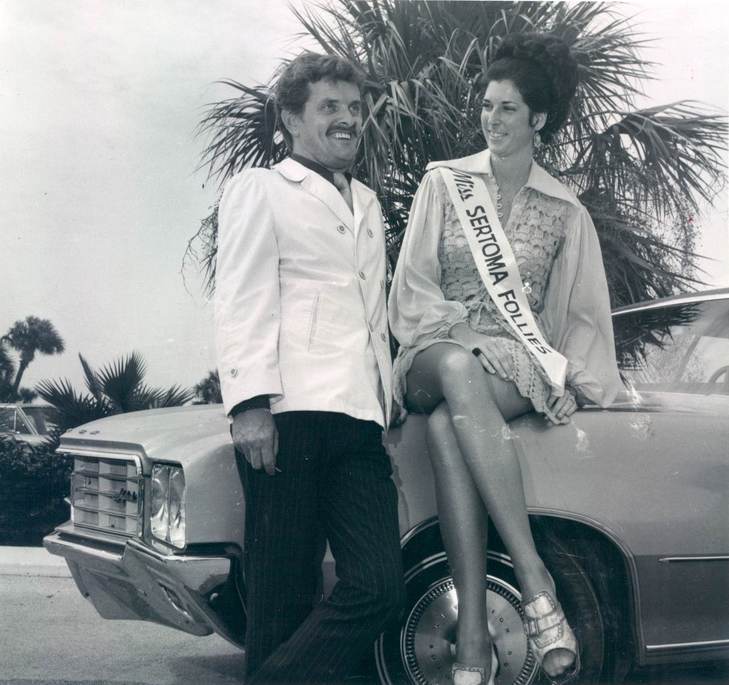 Clearwater, Florida
12. Miss Tall Universe 1970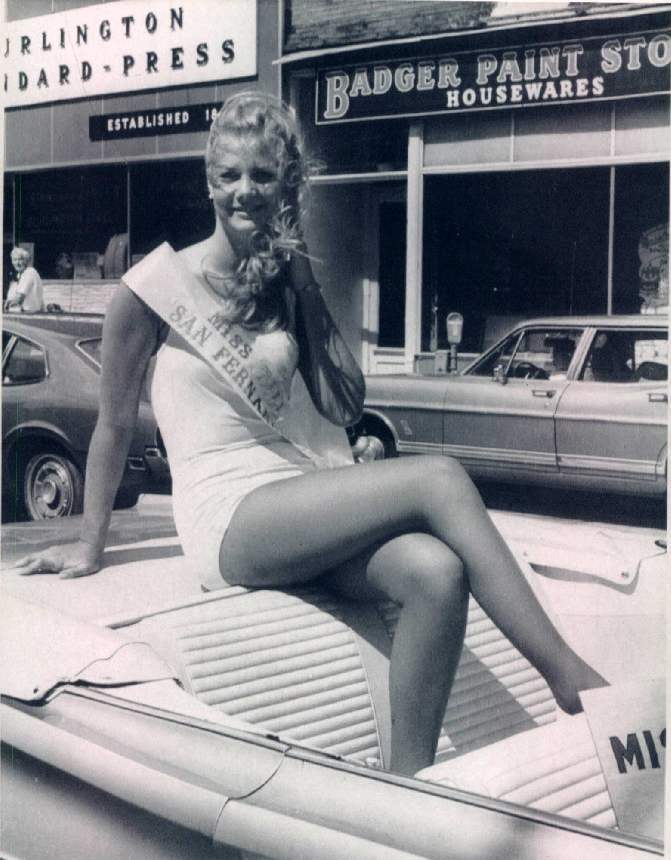 The 1970 Miss Tall Universe  winner is Miss Tall San Fernando Valley – Pamela Bissinger (6'0″) . (Note: Miss Tall Universe became Miss Tall International in 1974.)
13. Miss St. Petersburg Beach 1971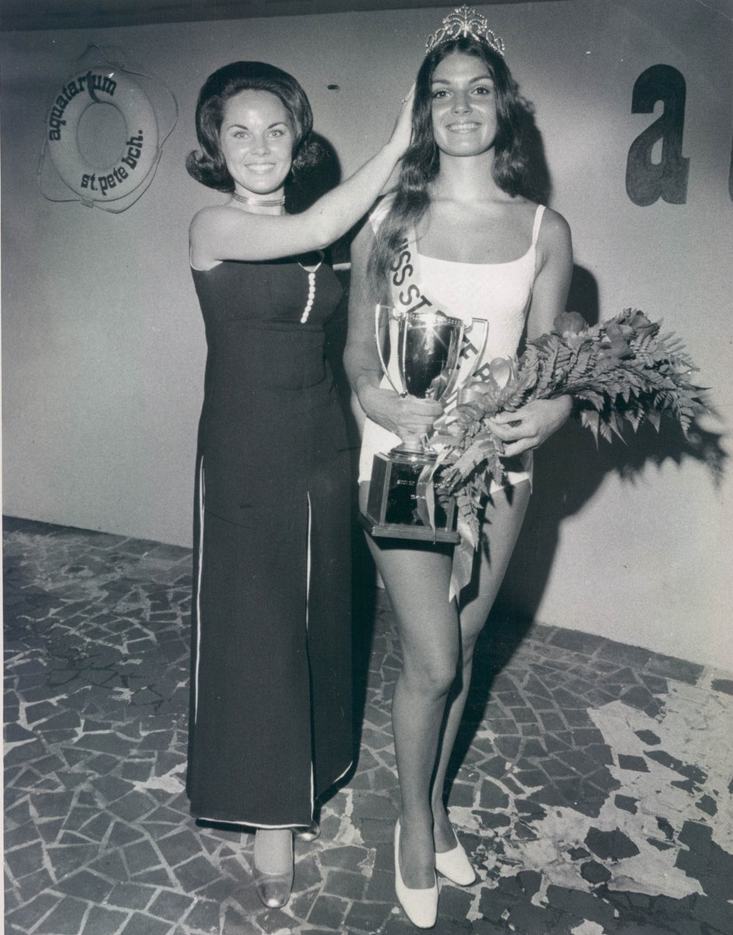 Yes, I know.  Florida is overly represented in this list.   Apologies.
14. Miss Largo 1972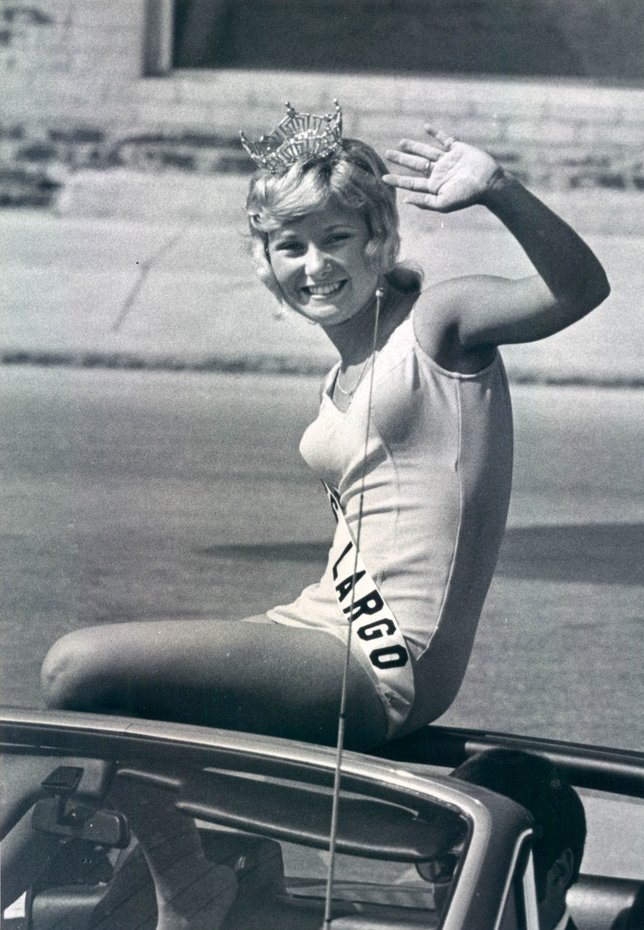 Kudos to this driver who can keep his eye on the road with Miss Largo's butt in his face.
15. Miss Northglenn 1972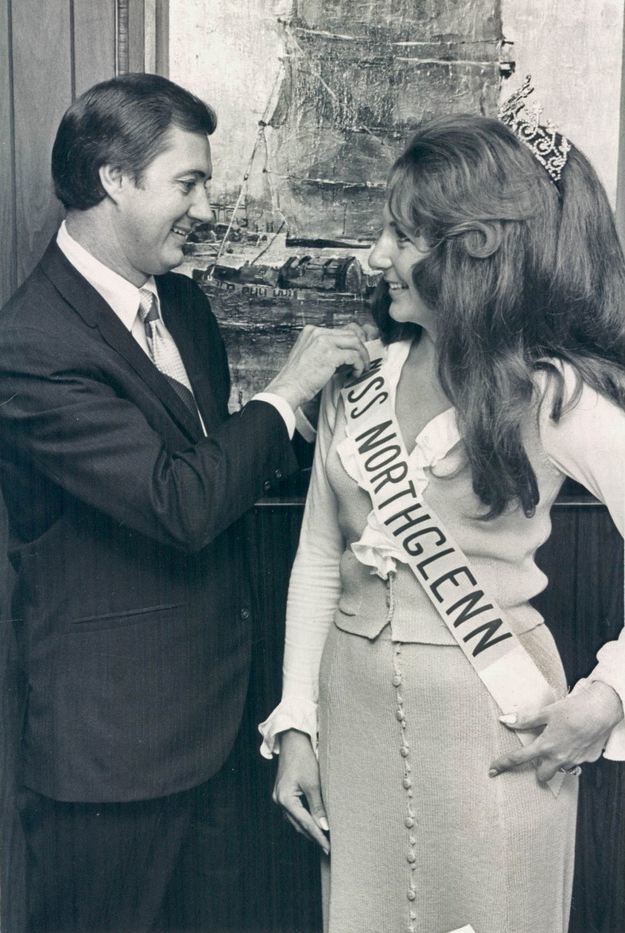 This guy is getting way too much out of attaching the ribbon to Miss Northglenn 1972. She seems to be picking up on his creepy vibe.
16. Miss Spirit of America 1972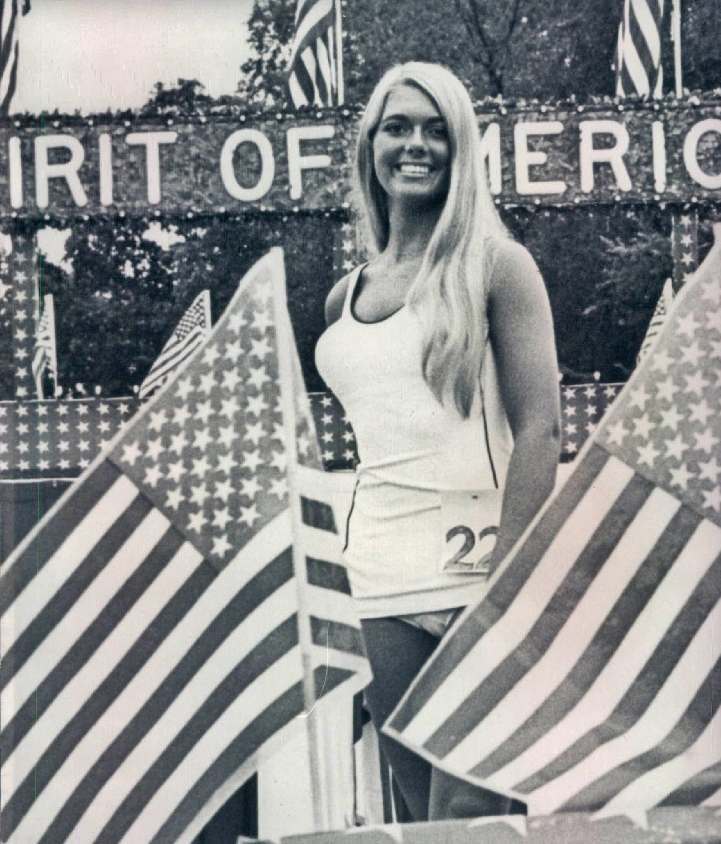 17. Miss New Port Richey 1972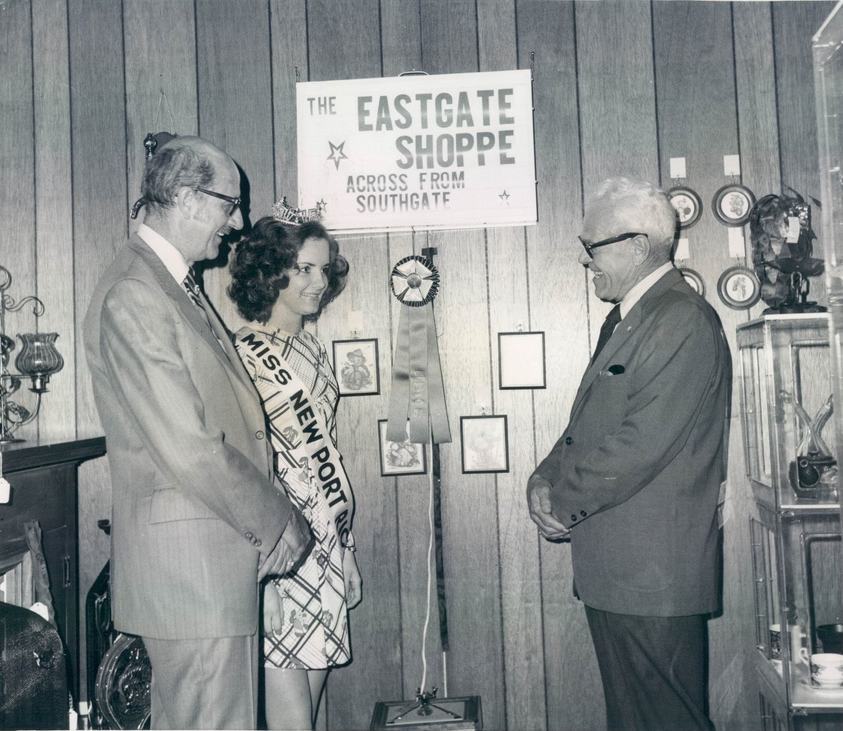 18. Miss Teen Rocky Mountain State 1967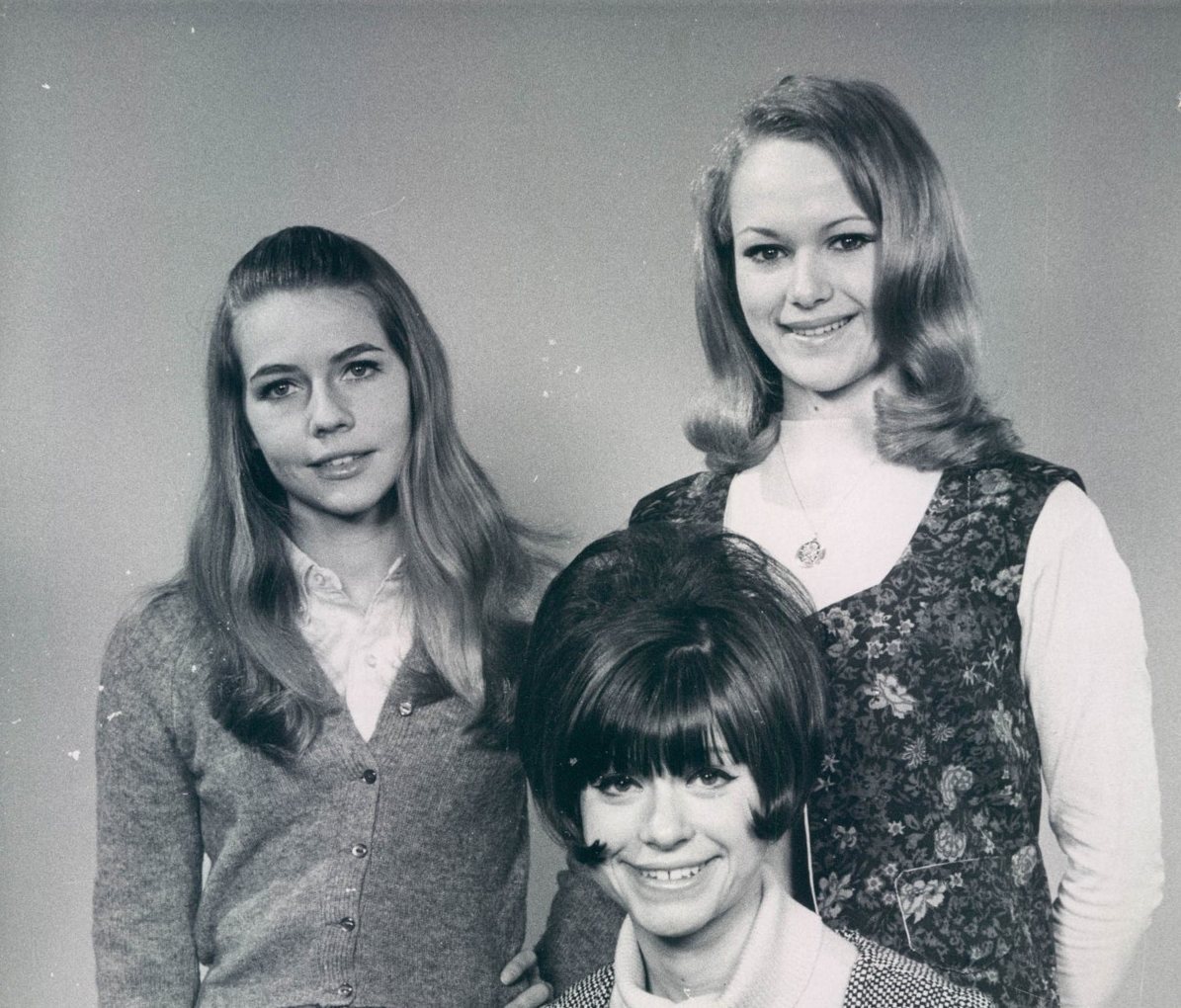 19.  Miss Soap Box Derby 1967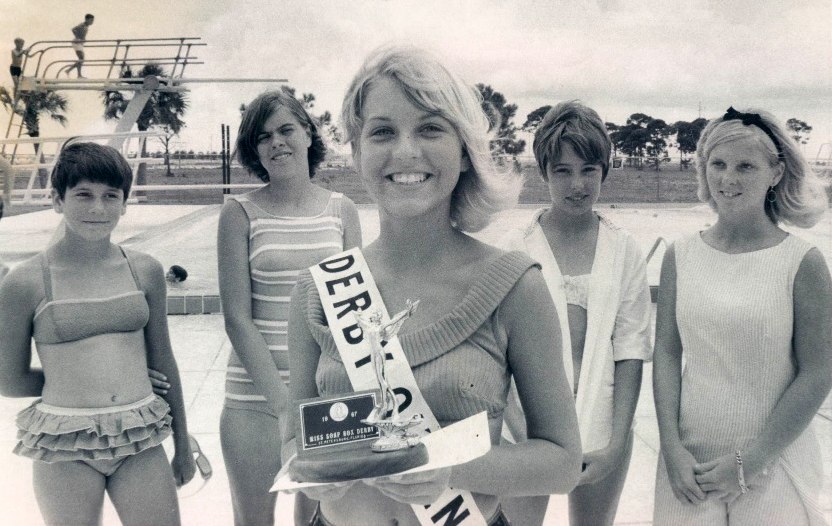 A few of these runner's-up don't appear to be happy for the winner – the loser on the right is literally giving her the stink eye.
20. Miss Florida Citrus Queen 1965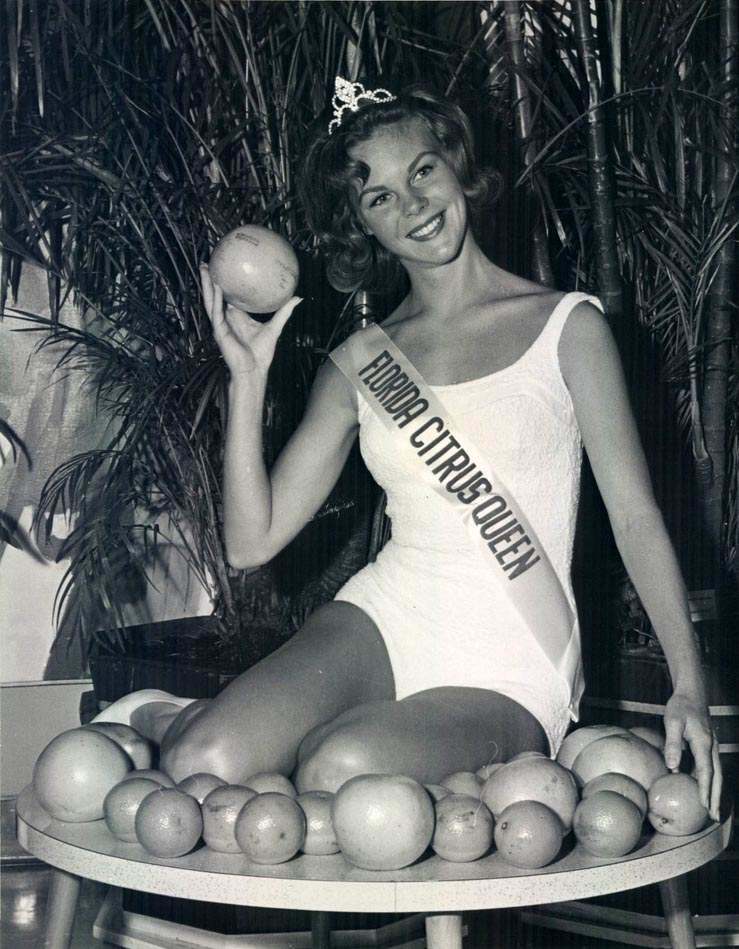 21. Miss Autorama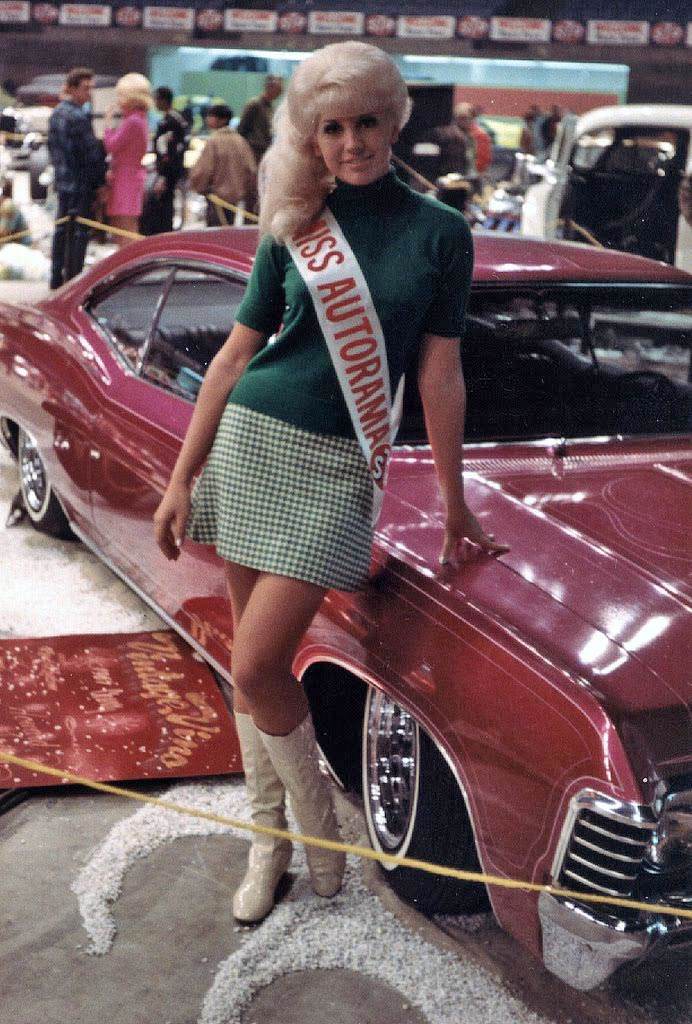 22. Miss Home Show (Tacoma, Washington)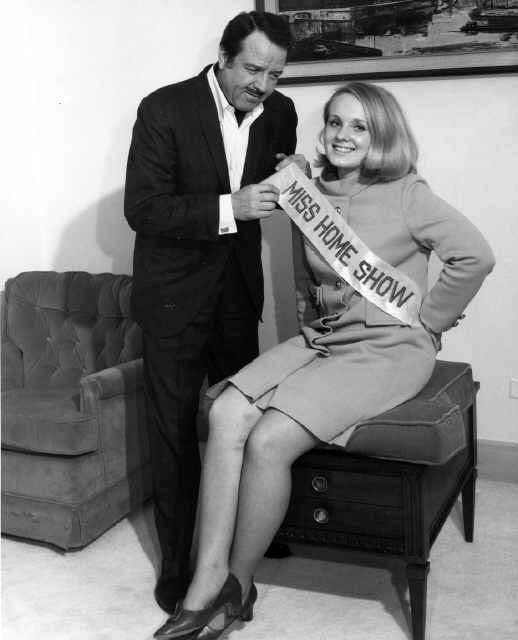 I love how they just took a regular chair cushion and put it on a table for her to sit on.  This sure isn't the Miss America pageant.
23. Miss Pierce County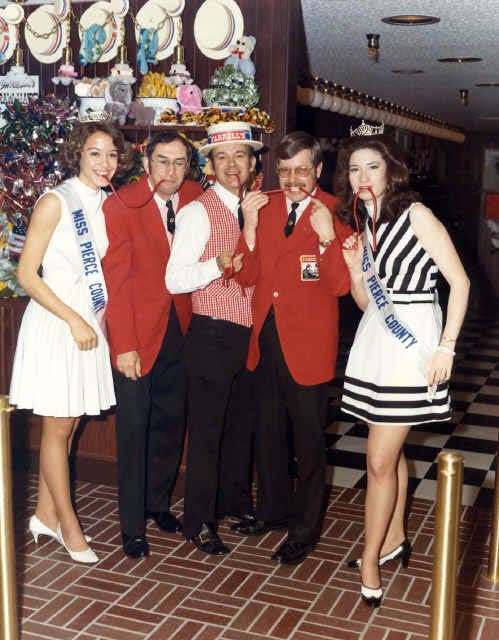 I don't know if I'd want to share a licorice with these guys.  I'm just sayin'.
24. Miss Camel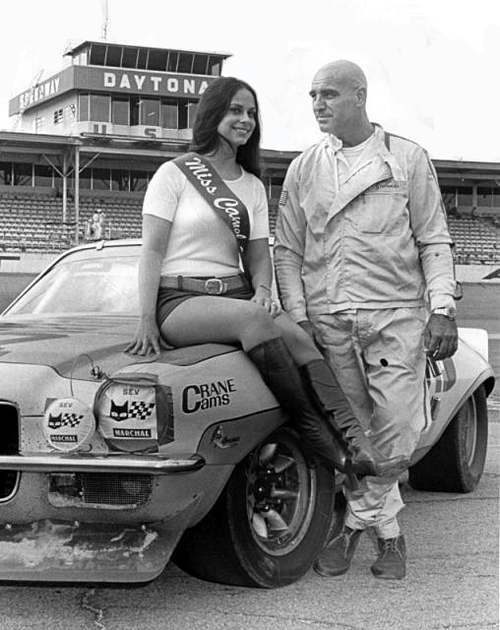 Miss Camel GT sitting on the Camaro (IMSA Racing series) probably 1973 or 1974 with driver Vince Gimondo.  Camel cigarettes used to be a big supporter of auto racing.
25. Miss Redondo Beach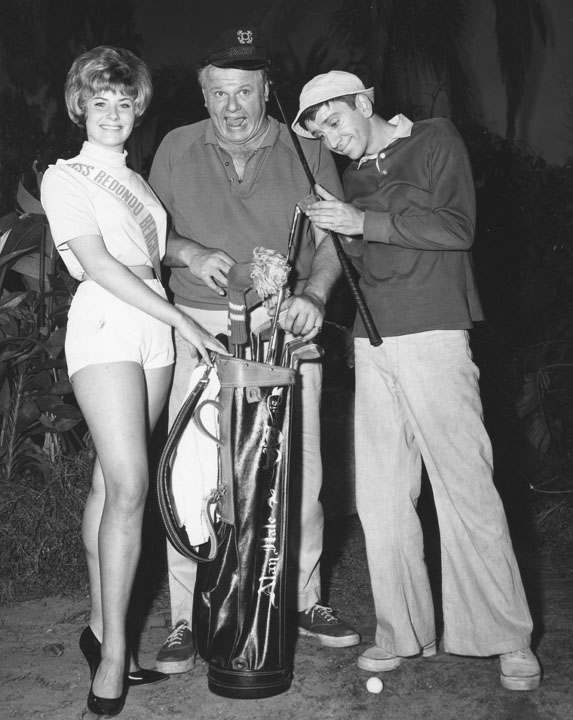 Keep it together, Skipper!  After being stranded with Ginger and Mary Ann, you'd think this would be no big deal.
26. Miss Nationals 1969 and 27. Miss Harvest Queen 1967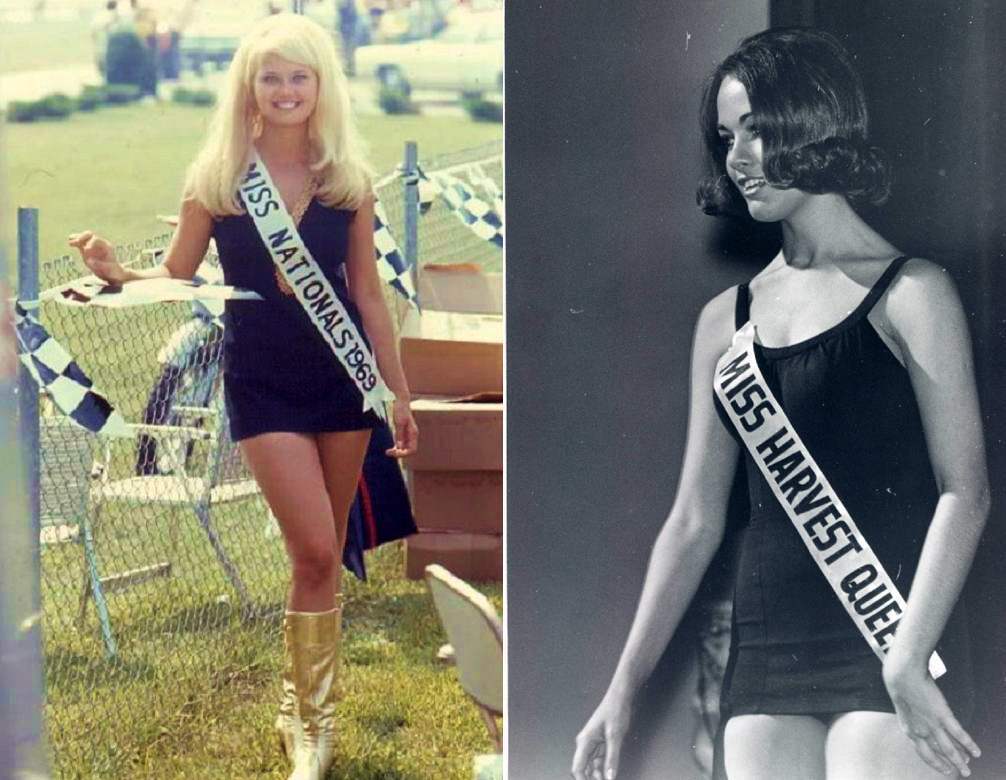 Gold go-go boots – Groovy!
28. Miss Airport 1970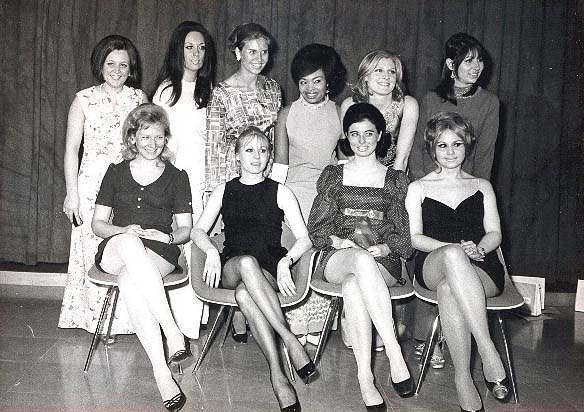 I'm betting the winner will come from the front row.  Just a hunch.
Also, if you've seen Airport '70, this will likely not end well.
29.  Miss Alice in Dairyland (Wisconsin)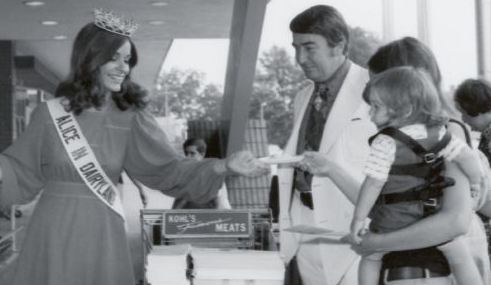 Believe it or not, Wisconsin still has the Alice in Dairyland pageant to this day.
30. Miss Putt Putt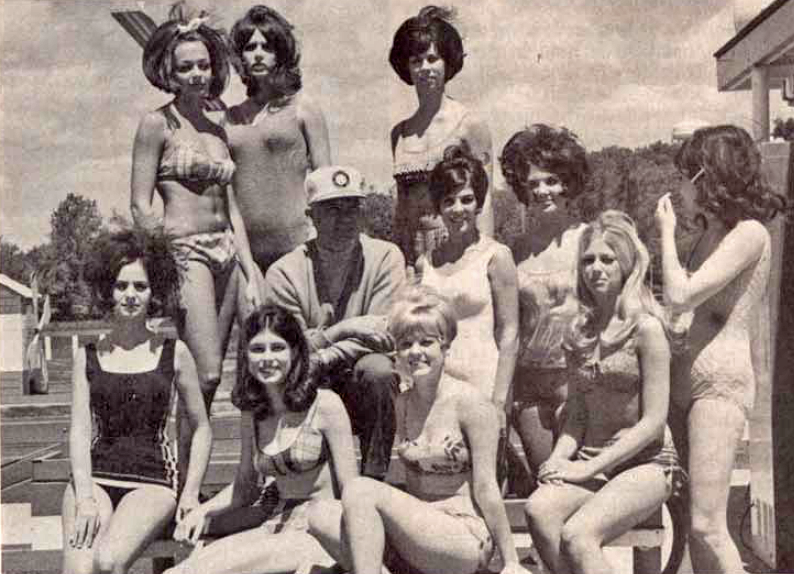 Miss Putt Putt Golf – probably not the most esteemed pageant, but it's a start. …. and it's better than Miss Putt-R-Golf…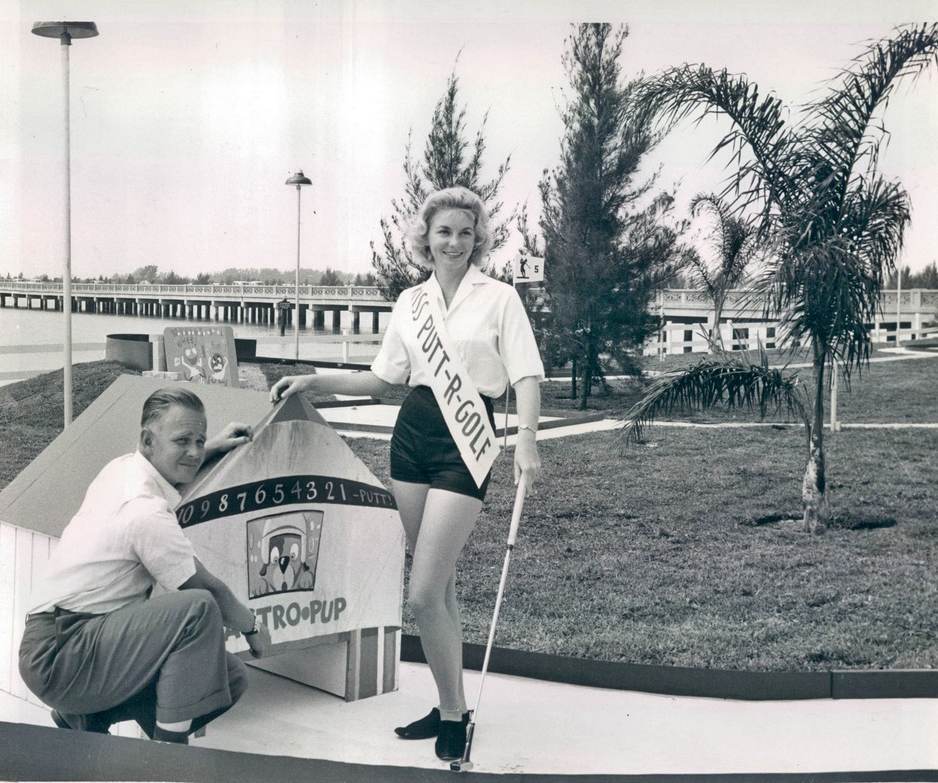 31. Miss Hurst Golden Shifter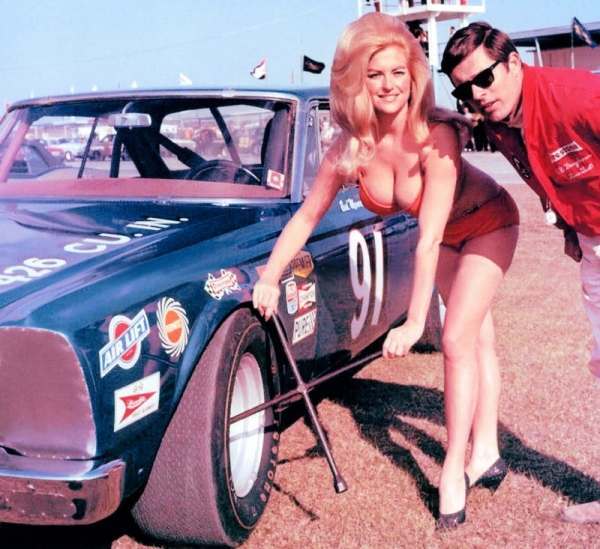 The ever-beautiful Linda Vaughn, an icon of the glory days of the motorsports world.
32. Miss Palm Springs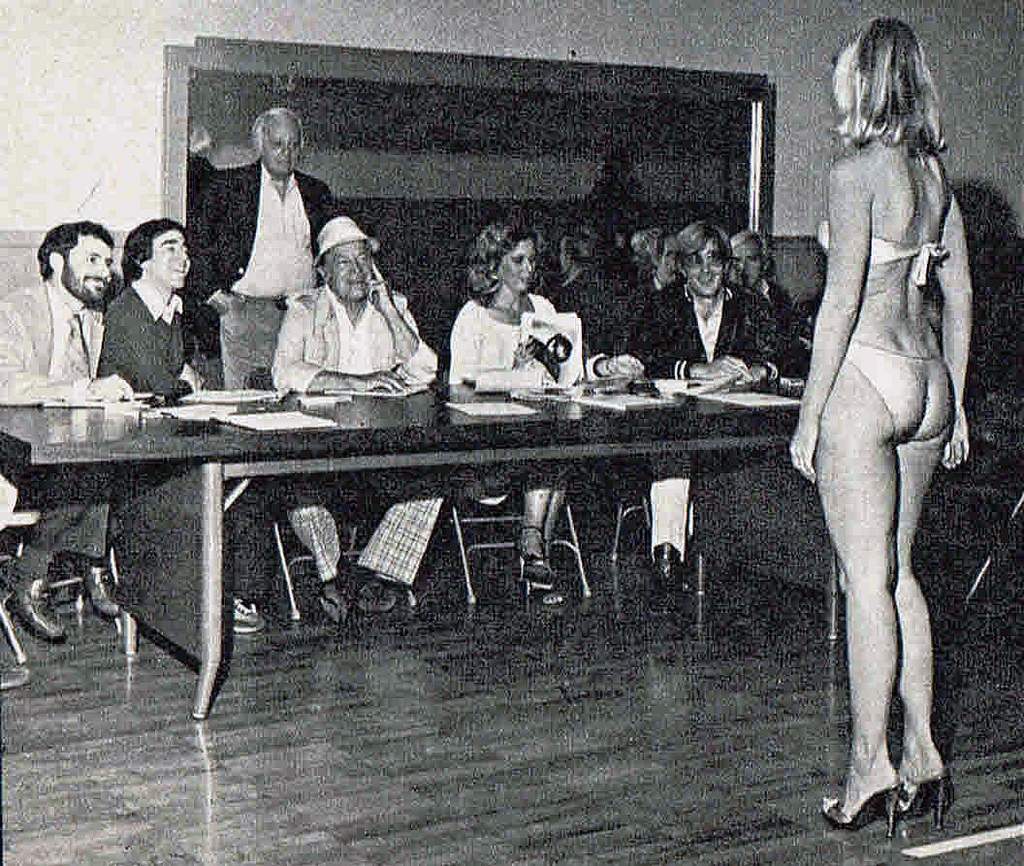 Note: I can't definitively say this is Miss Palm Springs – but I can say that is Bob Hope… and he is taking his judging responsibility very seriously.
And speaking of old celebrity farts and pageant queens, here's George Burns (and Florence Henderson) with Miss Michigan: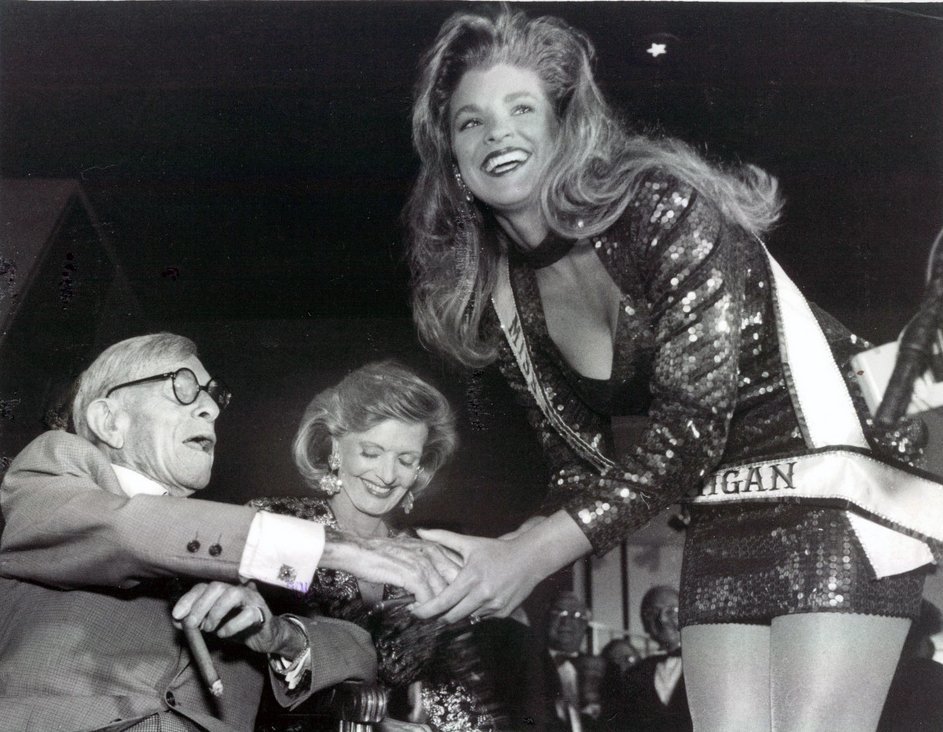 33. Miss Speed Weeks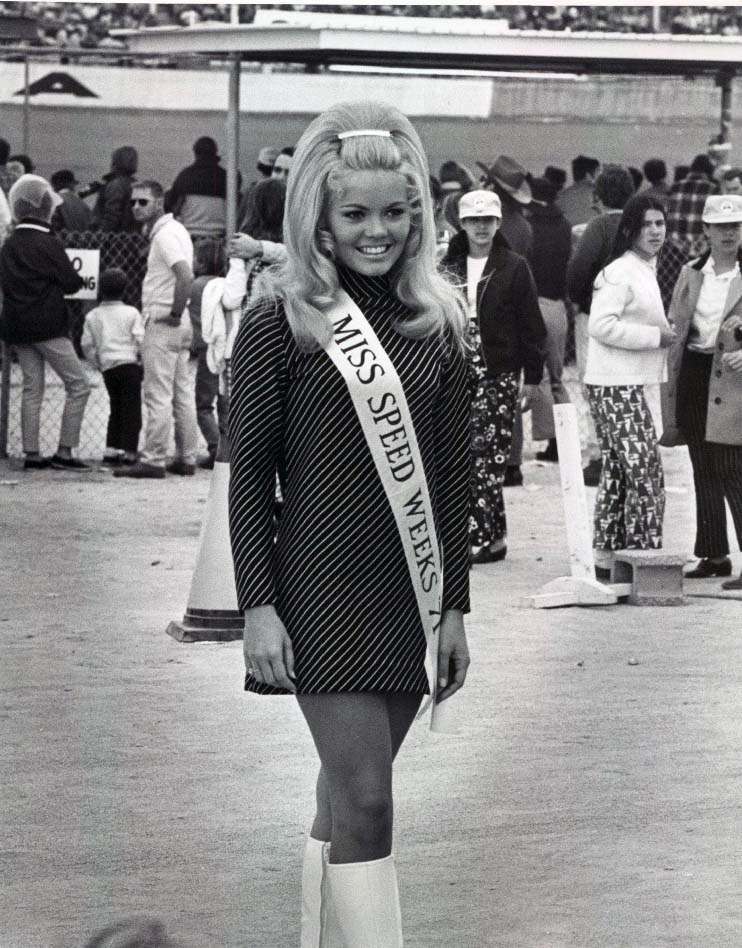 34.  Miss Banana Boat Queen 1973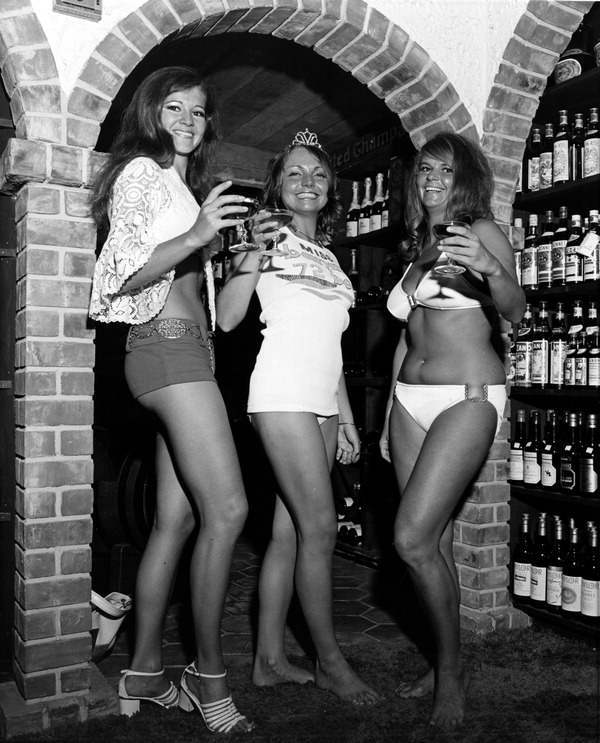 35.  Miss Claxton Fruitcake 1965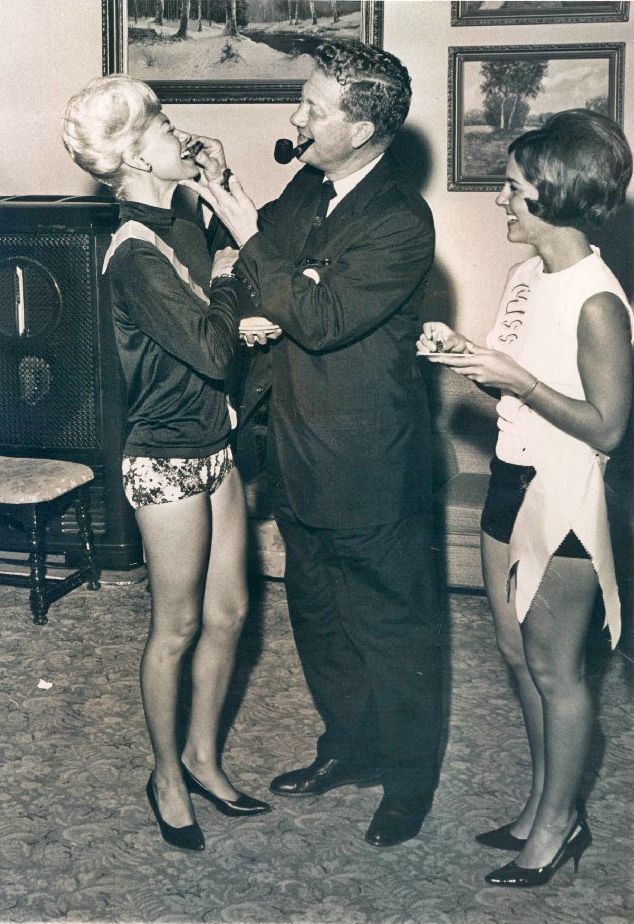 Miss Fruitcake, Jerri Reddish, is being fed a fruitcake very awkwardly by St. Petersburg mayor, Herman Goldner.
36. Miss Seminole Teenager 1971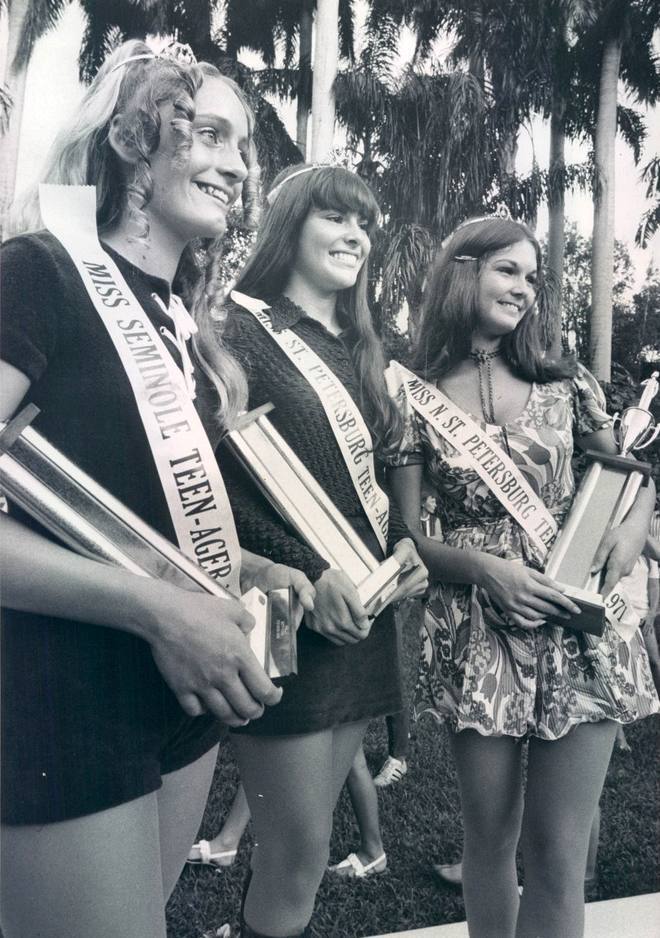 Also present, Miss North St. Petersburg Teen-Ager and Miss St. Petersburg Teen-Ager.
37. Miss Broward County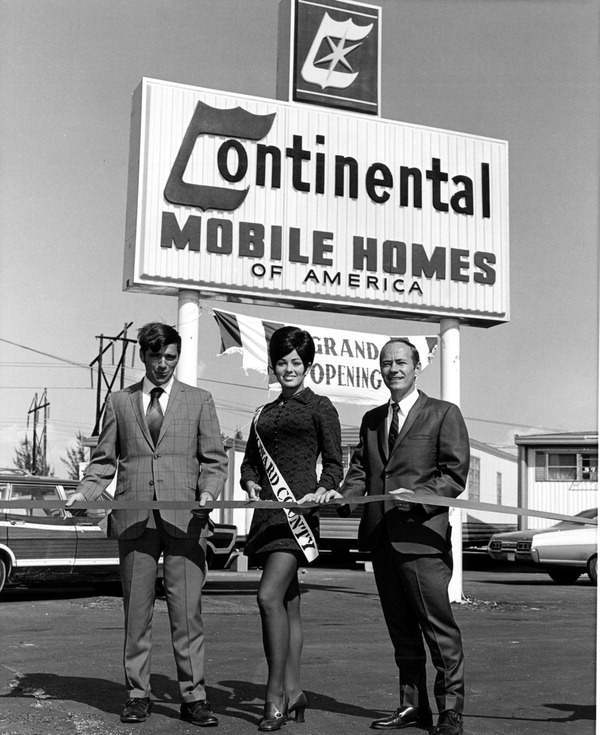 For more ribbon cutting mamas, check out When Ribbon Cutting Was Sexy: A Look At Ceremonial Babes of Yore.  Cheers!
THE END